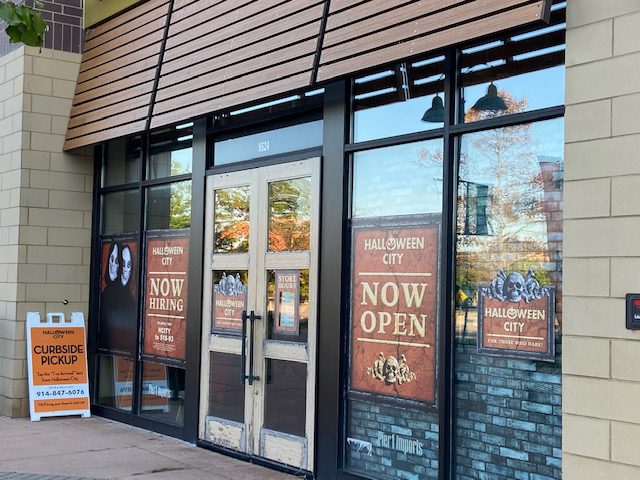 Brighton-based Green Oak Village Place is welcoming Halloween City, just in time to put together the perfect costume for the holiday season. Featuring haunting decorations ranging from spiderwebs to skeletons, realistic props and the latest costumes, Halloween City is any trick-or-treater's dream come true. The new location is officially open, Sean Valentino, director of retail operations at REDICO made the announcement.
"We are happy to welcome Halloween City to Green Oak Village Place and provide our shoppers with scary-good deals heading into the Halloween season," Valentino said. "We love to see people having fun as they shop, and there's so many opportunities to have a blast at Halloween City, it always gets kids and families excited for the season.
Located at 9524 Village Place Blvd, Brighton, Halloween City is 9,835 sq. ft and features different themed accessories and costumes to match any Halloween party or style. Halloween City is packed with outdoor decorations, animatronics and props to wow trick-or-treaters and party guests on the spookiest night of the season. Halloween City provides everyone the Halloween necessities to prepare for a Spooktacular night.