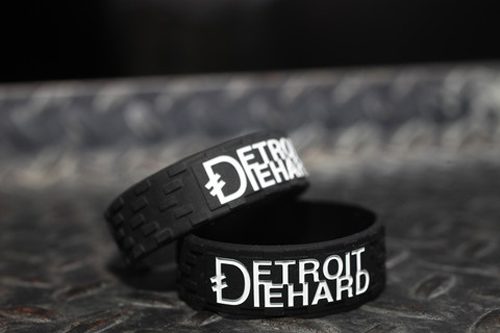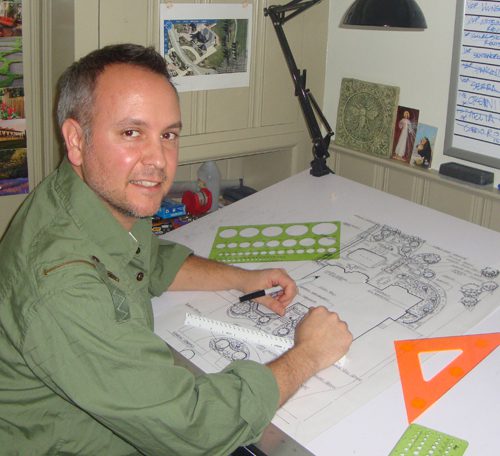 Most people around Metro Detroit know Paul Marcial as one half of Ink Detroit, a T-shirt company that went from a few designs to a stylish Detroit-themed apparel line. These days, Ink Detroit puts its unique designs on everything from shirts to hats to mugs to pet clothing.
Marcial's eye for design is a hallmark of the company's partnership. His artistic talents were evident early on and have extended throughout his working life. When he's not making new designs for Ink Detroit, Marcial is a graphic artist and landscape designer.
"My family is in the landscape business, and I started with them when I was about 14 as a summer job. Every season, we'd do maintenance, plantings and landscaping," Marcial said. "I know plants."
When he finished high school, Marcial was going to college for art and graphic design. That is when his uncles tapped him to help with their companies, which do larger-scale construction projects. He'd help on the crew, but he'd also prepare sketches for big projects.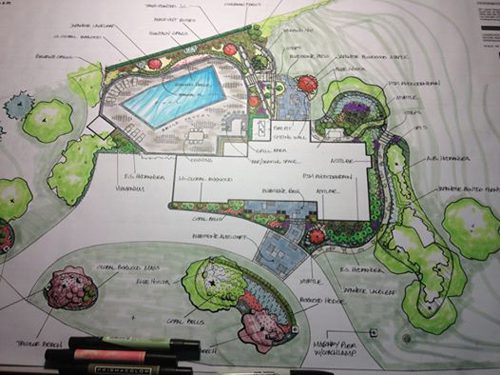 "When I wasn't in school, I'd be working during the spring, summer and fall," Marcial said. "My uncles would use my drafting skills; one would tell me or sketch his ideas for the idea and I'd create a formal presentation with ink and mount it on foam corkboard. It would look very professional, and we'd get the job."
Something that was supposed to be just a short-term gig turned out to be a lifelong business. Marcial is still doing landscape design for the most part because it satisfies his desire to both create and work in nature. Even the heavy workloads and long days were worth it, Marcial said, because he could make money working as an artist – not an easy feat for most creative types.
The T-shirt business started that way as well – in high school, Marcial would make clothing for himself and friends. His airbrushed T-shirts were popular, and he liked making them. He and some friends purchased a silkscreen machine, making Detroit-themed products.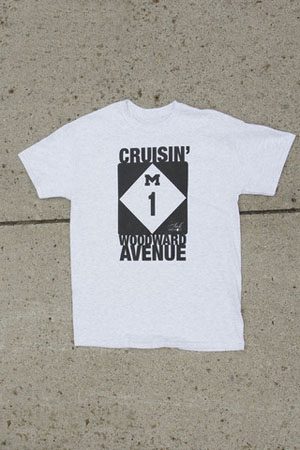 Marcial wanted to take that side business to the next level, but his friends had moved onto other projects and family life. He turned to longtime friend Steve Mansour, who has a retail and merchandise background, for help. The two decided to start a company in 2005.
The result was Ink Detroit. The duo trademarked their signature T-shirt designs, such as "I Love Detroit" and "I Love Michigan" and they diversified to other product lines. Their goal was to create positive images of the city and region that they love, Marcial said. They now have products in nearly two dozen retail stores across Metro Detroit.
The business partners agree most on the fact that Detroit can again be the "Paris of the Midwest." As a result, they want their T-shirts to allow customers to show their Detroit pride and wear their products like a "badge of honor," Marcial said. That is why Ink Detroit's mission is to find high quality T-shirts, fashionable garments and embellish them with "Detroit Style, Detroit Love, Detroit Humor and Toughness."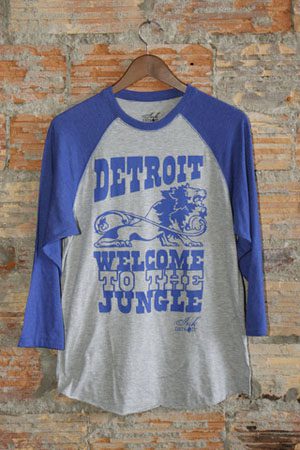 Their shirts span a variety of designs – there are those for baseball fans, Detroit Lions lovers and hockey fanatics. There are shirts made for Memorial Day and other big holidays. Some of the most fun are shirts tied to Metro Detroit events, such as the Corktown St. Patrick's Day Parade or the Woodward Dream Cruise. The Old English "D" always is featured in big, graphic ways.
One of their most popular lines is the "Go Jump in the Lake" products, which has an image of the Great Lakes on them.
"It's been our biggest hit," Marcial said. "Usually, new products need a while to take off. But this one has really gone wild right from the start."