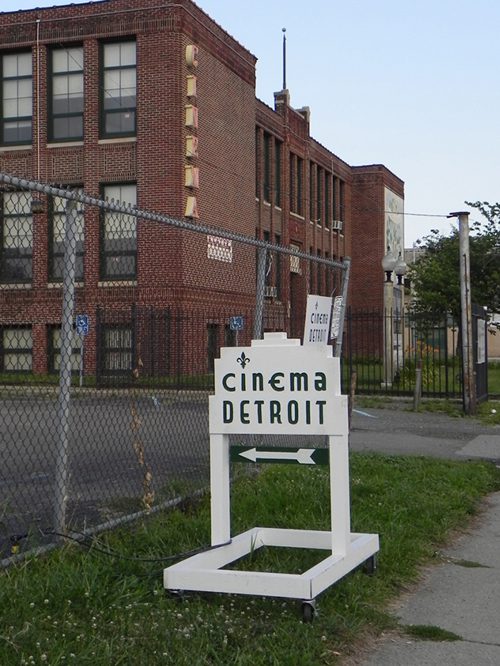 Gathering spaces – whether they are indoor or outdoor – are the backbone of any great city. New York has its Central Park; Chicago has its lakefront.
Detroit has its RiverWalk and many municipal parks that are giving us our green fix. As for indoor locations, I'm nominating Cinema Detroit for giving the city another place to come together, share a movie or a box of popcorn and enjoy a communal experience before the big screen.
Paula and Tim Guthat co-founded this truly independent cinema late in 2013 in a converted schoolhouse. The location is an ideal match to showing movies, Paula said, because it has the beauty and pomp that reflects many of the films they show – there is drama in these walls.
"It's a cozy, warm place," said Paula, who is the programmer, the booker, the janitor and occasionally the concessionaire for Cinema Detroit. "The building was constructed in 1912, so there's so much wood and marble. … Operating this is a dream come true for me because I wanted to own a theater since I was a teenager."
People from around Detroit as well as the Midwest come to Cinema Detroit. There are those who drive in from Toledo to catch a show that might only be available here. There have been folks from Chicago who love movies and want to see something rare and special. A few New Yorkers have told Paula that they appreciate having a friendly reminder of the city they love in Detroit.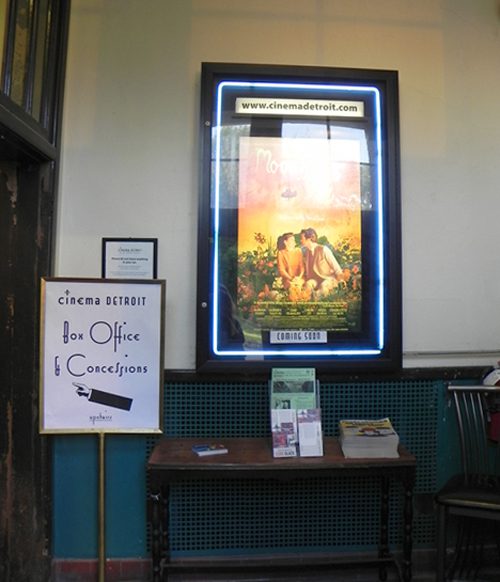 "Transplanted New Yorkers say it's just like home," Paula said. "In many movies, New York City is like a character in the film; it looms so large in people's imaginations." Comparing this piece of Detroit to New York City? "We take it as a compliment and hope that it was meant that way."
Paula and Tim are longtime film buffs themselves. For a time, they ran a pop-up theater of a sort beginning in the West Village area, sharing their favorite movies with people in either free or low-cost spaces around the city. They also showed movies at Ponyride, Jam Handy and Jefferson Chalmers. They loved the magic of that – but they didn't love lugging their projector and popcorn machine to a multitude of locations. They decided to look for a permanent space when they heard about the schoolhouse.
A few negotiations later, and they were up and running by late fall. This year, Paula feels like they're really hitting their stride. She's gotten the hang of booking films. They're putting together series, like one on music documentaries she's putting together right now.
"We're young yet. We're still building," she said. "I'm learning the ropes, but that allows me to build my own relationships with filmmakers, studios and distributors. I watch everything I show – that gives us an almost hand-picked quality to what we show. There has to be a hook; it's either something we love or something we think our audience will love.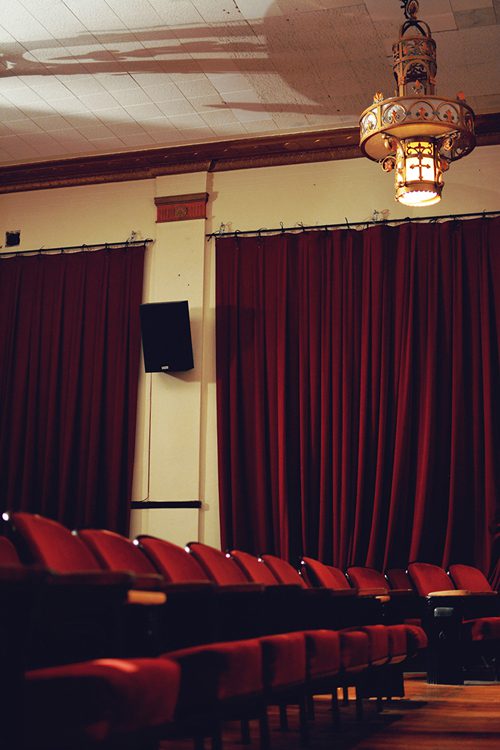 "We bring in an eclectic mix because we have such eclectic tastes ourselves," Paula said. "We feel that there is nowhere else like Detroit, and we're happy to be a part of the cinematic culture in the city proper – what we do expands Detroit's opportunity to see some really unique things."
Many of the films Cinema Detroit shows are exclusive to the city or the metro area or the state or sometimes even the Midwest.
Beginning Aug. 22, they're showing Code Black, a documentary about the busiest emergency room in the U.S. directed by one of the doctors who works there (a Code Black is when every bed is filled and the ER is overrun), another of Paula's personal favorites, "Inglourious Basterds" on 35 mm and a documentary on "Star Trek" star George Takei called "To Be Takei."
"It's the five-year anniversary of 'Inglourious Basterds," Paula said. "That film has a special place in my heart because one of the main characters is a woman who owns the theater who is a projectionist."
It may be strange that a former marketing expert (Paula) and a former high-school teacher (Tim) have found such bliss showing movies in Detroit. But they love a good story. They love having every job in the place. And they never have to hire anyone else because they've learned they can do it all.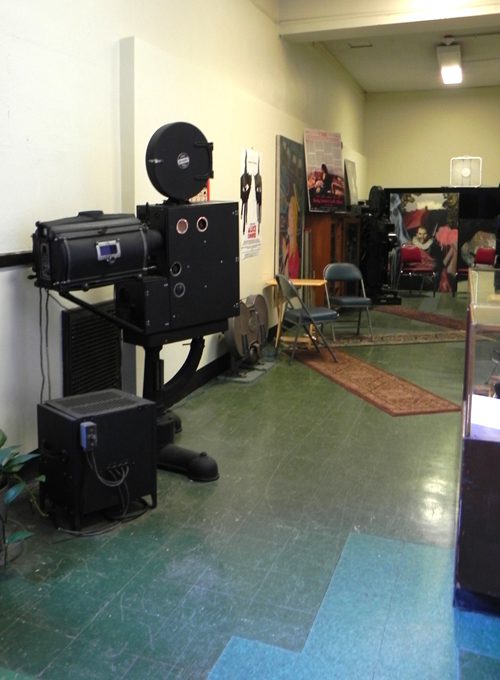 "It sounds so glam: I run a movie theater," Paula laughs. "But I'm also doing the publicity, the concessions and the booking. I'm the usher. I'm the plumber."
Cinema Detroit is in Midtown at 3420 Cass, Detroit, Mich., 48201, just south of Martin Luther King Jr. Boulevard, on the east side of the street. Hours are as scheduled; theater doors open 30 minutes before the first showtime.