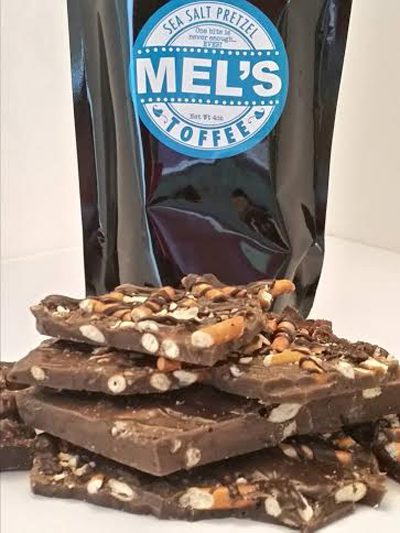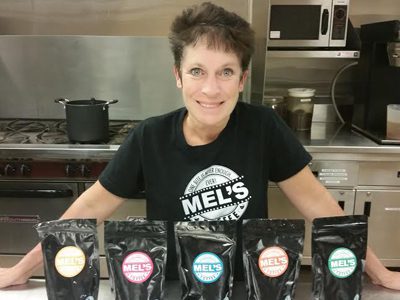 There are many prestigious titles a person can hold in the business world. But one of the most delicious might be that of CTO – Chief Toffee Officer.
That is what Michelle Williamson of Mel's Toffee and Treats calls herself, a mom who took her baking skills and transformed them into a full-time business.
Mel's Toffee and Treats, a Rochester Hills confectionery, is celebrating its first anniversary of innovating and making a mouth-watering selection of hand-made toffees and confections, starting from its first flavor, Almond Crunch, which morphed into Honey Dark Rum, to now having eight different offerings.
Williamson's first venture into the confection world started ten years ago as MELS, LLC., when her daughters were in preschool. The company made decorative pretzels for class and birthday parties, and showers and weddings. She grew her line of chocolate-covered treats to include turtles, chocolate covered Oreos, five-layer pretzels, chocolate covered popcorn and handmade marshmallows.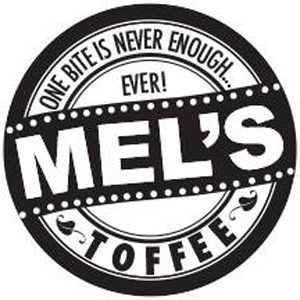 Her original marketing plan was on point – she sent treats to school with her daughters and had them share some with other students. She also would give them samples to take home to their moms. The treats were an instant success and it wasn't long before moms, friends, and family started calling and the orders began coming in quickly.
After a while of doing this, Williamson felt that her company was becoming too broad. She wanted to focus on one thing and do it well. She was shopping one day and purchased some toffee. She tried it and enjoyed it, but thought she could do a better job of making her own. After finding a recipe and tweaking it to her own liking she began having family and friends taste it. Their reaction gave her the inspiration to start Mel's Toffee and Treats.
"Once I perfected that first recipe, I knew toffee was the direction I wanted to take my company," says Williamson. "I continued to come up with new flavor ideas and set out to find a commercial kitchen while pursuing my Kitchen Manager License and Food License from the state. I'm not a candy maker by trade, but I love being in the kitchen and love working with flavors and spices, so this is a natural fit for me. Once you have the food bug in your system, it's very hard to get out."
Being a big advocate of helping the Michigan economy, Williamson uses as many natural ingredients from all over the state as she can find.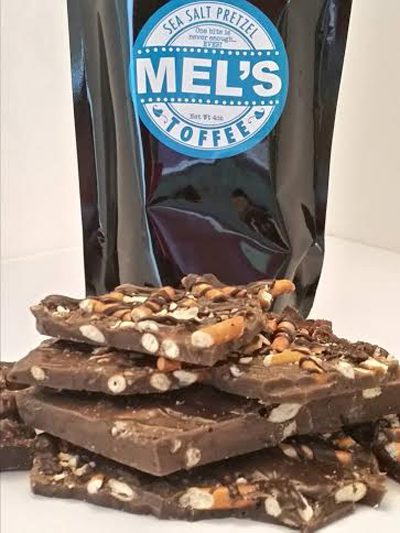 "What sets my toffees apart from others are the ingredients I use. I use spice and alcohol in my toffees, something with more upscale flavors and an unexpected twist. That's what makes us unique. My toffees always have something special in them and on them," Williamson said. "I put as many Michigan made ingredients as I can into my toffees. I also use premium spices, premium rum, high grade cocoa, chocolate, Himalayan Sea Salt, and flavored oils in my toffees as well."
Williamson's offerings include Sea Salt Pretzel, Chocolate Peanut Butter, Chocolate Covered Cherry, Key Lime Pie, Honey Dark Rum, Coconut Curry, Gingerbread Crunch, and Peppermint Stick. Mel's Toffee can be purchased in several stores and cider mills in the Metro Detroit area, as well as through some Made in Michigan basket and subscription box companies.
"Collaborations are very important to the business and I'm always in talks with companies to have us as part of their Michigan Made Baskets and at their online store," Williamson said. "Starting this fall, I will be adding some new flavors. Two areas of growth for me are toffee flavors for parties, corporate baskets, weddings and corporate accounts. You have to take baby steps, but also dare to try to do what others say can't be done. You have to blaze trails and aim high."