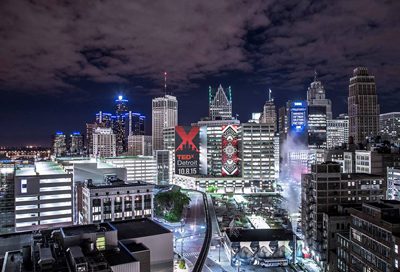 I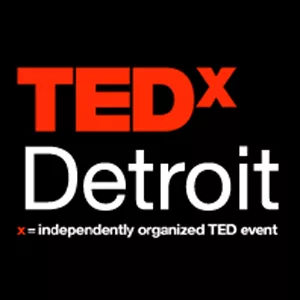 f you ask Charlie Wollborg, there is one thing every business owner needs to have to be successful, no matter how you value that term. It is curiosity.
Wollborg is among the organizers of the annual explosion of ideas known as TEDxDetroit. This event, which takes place Oct. 8 at Detroit's Fox Theatre, features "the best and brightest minds from the fields of technology, business, arts, education and entertainment sharing their passion, wisdom and innovations." And that is no exaggeration – especially with this year's lineup of speakers.
Wollborg, head of Curve Detroit Advertising Marketing & Design, helps vet the more than 250 applications that came in this year to be TEDxDetroit speaker. He knows not only how impressive the person's resume is – and these are some epic resumes – but how the speaker is going to use that knowledge to shock, impress and educate the audience that day.
"Curiosity is such an essential business skill," Wollborg said, noting how there are some TEDx speaches that stick with you for life, like Derek Sivers' "Weird of just Different?"
"It's essential to have that love of learning; every day, you're going out and doing research," Wollborg said. "You get to be an investigator (when you attend at TEDxDetroit or similar event). Innovation is remixing; it's taking ordinary things and putting them into a new order."
For example, there is Dr. Cathy Olkin, Planetary Scientist and Deputy Project Scientist for NASA's New Horizons mission to Pluto. She's amazing just by virtue of that pedigree; pretty much every photo of Pluto went through her hands.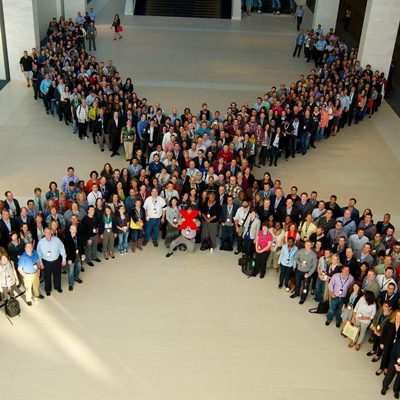 But then there are guys like Paul Elio, Founder and CEO of Elio Motors. Elio is working on a different kind of vehicle – one that would cost less than $10,000. Wollborg said he's not going to talk so much about his process as why he's building it.
"His talk is about how his car is there to solve a problem," Wollborg said. "If you can't get to work, you can't grow the economy. You can't help poverty. By building the cheapest car possible, you give people access to everything. It's about economic development."
Or take Gary Abud, Michigan's 2014 teacher of the year. The Grosse Pointe North High School educator will use his talk to tell his fellow teachers (and anyone else who needs to hold an audience's ears and eyes) what they can learn from DJs. Believe it, Wollborg said: All of us need to look at what media students are consuming now and figure out how that can reach kids.
Wollborg said the TEDxDetroit crew started the event in 2009 because Detroit was, for all intents and purposes,"burning, bleeding, bankrupt. There were some really cool people doing awesome things, but these were considered small stories. One person hiring 10 people doesn't get the ink of General Motors cutting thousands."
TEDxDetroit reflected how much good was happened here, Wollborg said. "I'd be listening (to the radio) on the way to work and nearly having a nervous breakdown. Every story was negative," he noted. "Then I'd get into the office, where there was plenty of work and things going on. … If there are good stories out there, you've just got to notice them."
The speaker list for this year's TEDxDetroit event includes:
•    Gary Shapiro, President and CEO of the Consumer Electronics Association
•    Jill Ford, Angel Investor and Head of Innovation and Entrepreneurship for the City of Detroit
•    Jean Redfield, President & CEO of Next Energy
•    Raj Paul, VP of Automotive & Emerging Technologies at LochBridge
•    Tara Reed, Founder and CEO of Kellecto
•    Rob Miles, Executive Director of Organization for Bat Conservation
•    Dr Rita Fields, Assistant Professor of Business at Madonna University and Interim EVP of Mosaic Youth Theatre of Detroit
•    Dr Chris Lambert, Founder and CEO of Life Remodled
•    Dr Debby Feinberg, Founder of Neuro Visual Optometry, Author, & Lead Clinician at Vision Specialists of Michigan
•    Charles Gibson, Outreach Coordinator at Michigan Science Center
•    Karen Buscemi, Founder and President of Detroit Garment Group
•    Dug Song, Co-Founder & CEO of Duo Security
•    Jeevak Badve, VP of Strategic Growth at Sundberg-Ferar Design
•    Mallory Brown, Founder of World Clothes Line
•    Aaron Foley, author of "How to Live in Detroit Without Being a Jackass"
•    Dr. Cathy Olkin, Planetary Scientist and Deputy Project Scientist for NASA's New Horizons mission to Pluto
•    Gary Abud, Michigan's 2014 teacher of the year from Grosse Pointe North High School
•    Paul Elio, Founder and CEO of Elio Motors