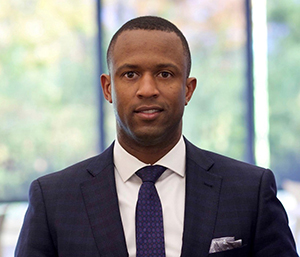 Merrill has announced that Joel Chery has been named Market Executive for the newly formed Farmington Hills and Associates market, comprising of the Farmington Hills, Auburn Hills, Grosse Pointe and Clinton Township offices.
In his new role, Joel is responsible for hiring, managing, and leading a diverse team of leaders and financial advisors, helping them grow by leveraging the entire enterprise on behalf of clients.
Additionally, he recently completed the Market Executive Leadership Academy (MELA) program and has been providing interim coverage in Central Minnesota. During the MELA program, he served as the Associate Market Manager for the Boston Financial Center Market in Boston, MA.
Prior to rejoining Merrill in 2019, Chery held roles as Regional Manager and Complex Manager at Wells Fargo Advisors. He began his career at Legg Mason, then joined Merrill's advisor training program where he focused on client engagement and developed expertise in corporate retirement plans.
After seven years as an advisor, he discovered a passion for leadership and joined Morgan Stanley as an Assistant Complex Manager where he built one of the top-ranked new advisor programs in the company. Joel also held positions overseeing advisor development strategy.
"Joel brings a wealth of experience to this new role. He understands the importance of personalized investment advice to achieve client's goals," said Paul T. Lambert, Division Executive, Merrill Mid West & President, Bank of America.