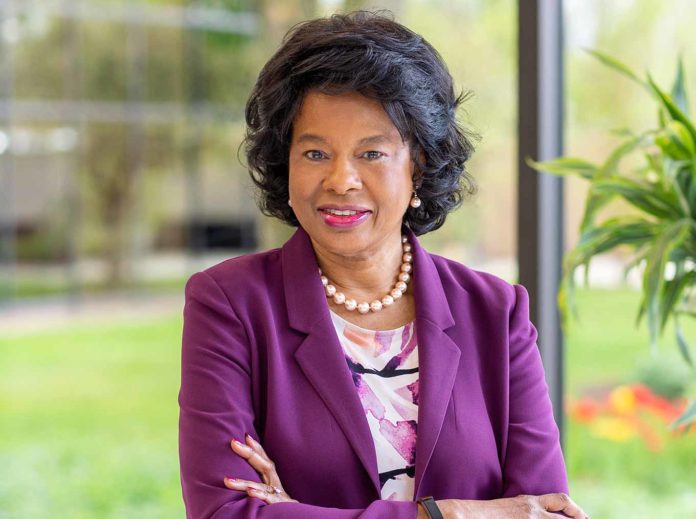 Plunkett Cooney partner and Director of Diversity & Inclusion Laurel F. McGiffert was recently named one of the "2021 Most Influential Black Lawyers" by Savoy magazine.
McGiffert was appointed the firm's first Director of Diversity & Inclusion in 2018 by Plunkett Cooney President & CEO Thomas P. Vincent. She is responsible for helping create a more diverse and inclusive workforce at the firm. These efforts include, but are not limited to, recruiting and hiring of more diverse candidates, and implementing strategies to retain our talented professionals and support staff.
McGiffert, who graduated from Vassar College in 1970 and Wayne State University Law School in 1980, joined the firm in 1989 and became a partner in 1991. Prior to undertaking her current role, her nearly 40-year legal career included the defense of clients in civil litigation involving employment law, medical malpractice, general liability and municipal liability.
According to Savoy magazine, a national publication covering the power, substance and style of the African American lifestyle, its annual list is comprised of the "best of the best" black lawyers who are partners in leading national law firms and corporate counsel for Fortune 1000 corporations. McGiffert was selected to be featured in the September edition based on criteria related to her success as a trial attorney, prominence of law firm, position, respect among peers, contributions as a speaker/writer and community outreach efforts.