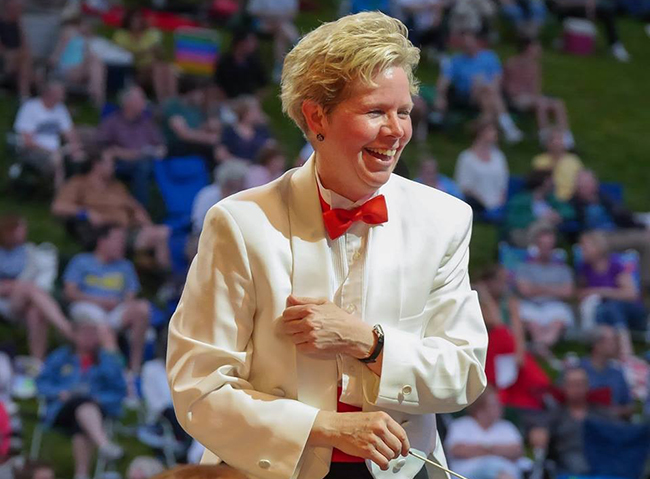 Longtime conductor and music director of the Michigan Philharmonic, Nan Harrison Washburn, has renewed her contract for three years through the Philharmonic's 2024-2025 season.
As the second longest running conductor of the Philharmonic, Washburn has already led the regional symphony for 23 of the organization's 76-year history.
In her role Washburn has steadfastly focused on an innovative approach to performances, a deep dedication to engaging with audiences of all ages and interests and a true devotion to educating young musicians in the joys and intricacies of all forms of classical and even pop music.
Earlier this year she was honored for her timeless efforts to promote the Philharmonic as the face of music culture in our community, being named one of Crain's Notable LGBTQ in Business leaders for 2021, which recognized her devotion to enriching all of the cultural community not only in and around metro Detroit but across the country.
"We are thrilled to see Nan continue in her role as our conductor and leader," said Philharmonic Board of Directors President Christopher Belcher. "We look forward to more of the wonderfully creative concerts and ideas that Nan always seems to have when developing an engaging approach to each of our seasons."