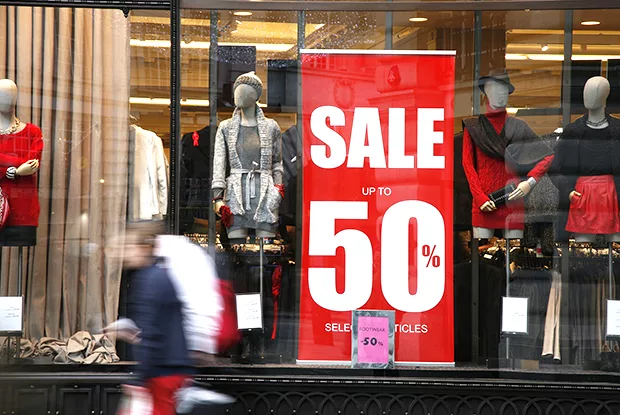 U.S. nominal retail sales were up by a stronger-than-expected 1.7 percent in October. Using the 0.9 percent monthly gain in the CPI as a deflator, we can say that price-adjusted sales were up by about 0.8 percent for the month. Stronger real consumer spending is consistent with our expectation of a pickup in real GDP growth for the fourth quarter after a disappointing 2.0 percent annualized gain in Q3. Higher prices helped and slightly higher volumes boosted nominal motor vehicle sales in October, up by 1.8 percent. Retail sales ex-autos were up by 1.7 percent. Higher energy prices pushed gasoline station nominal sales by 3.9 percent in October. Other categories were also helped by inflation and increased volumes. Nominal building material sales gained 2.8 percent for the month. Non-store retailers saw a 4.0 percent gain in October. Consumer confidence ticked up in October as COVID cases fell in many states. However, the recent uptick in COVID cases in some states is a cautionary reminder that we are not out of the woods yet. We expect to see less economic drag due to COVID from subsequent waves of the pandemic.
Industrial production increased by 1.6 percent in October. Over the previous 12 months, industrial production was up by 5.1 percent. This is an inflation-adjusted data set showing real gains. Manufacturing output was up by 1.2 percent for the month after declining in August and September. Output by utilities was also up by 1.2 percent in October after declining by 3.7 percent in September. Mining output gained 4.1 percent in October. Total vehicle assemblies increased from a 7.66 million unit annual rate in September to 9.10 million in October. This is still well below the near 11 million unit rate that we would expect in a good economy. Increased production in October is a positive signal with respect to global supply chain strain. However, production remains constrained for many products and will likely remain constrained through early next year. The recent moderation in Pacific tanker freight rates is another positive signal. The gains in October manufacturing output will translate into stronger final sales for the fourth quarter.
The U.S. Import Price Index increased by 1.2 percent in October and was up by 10.7 percent over the previous 12 months. Import prices reflect both inflation overseas and the value of the dollar relative to currency of the country of origin. Energy prices were a big part of the October monthly and year-over-year gains. Nonfuel import prices increased by 0.4 percent in October and were up by 5.5 percent over the previous year.
Market Reaction: Equity markets opened with gains. The 10-year Treasury yield decreased to 1.60 percent. NYMEX crude oil is down to $80.14/barrel. Natural gas futures are up to $5.37/mmbtu.
Dr. Robert Dye is senior vice president and chief economist at Comerica. Daniel Sanabria is a senior economist at Comerica.