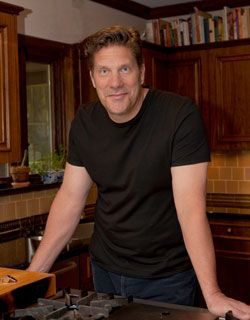 John Prepolec has always had a love for food, a passion for good eats. He describes himself in a little more dramatic term – the Bloomfield Hills resident calls himself a "glutton."
"Eating was really my predecessor to cooking," laughs Prepolec, who works as a chef under the name of Johnny Prep. "Food has always been an incredible passion for me. I've been cooking since I was a kid. My mom was a great cook, and she taught me everything."
Her lessons have served Prep well in his second career as a chef. But before he became a cookbook writer, television cooking-segment guest and now restaurant owner, Prep was an engineer and automotive-industry guy.
It all started in college. Prep attended the University of Michigan, where he was on the football team. There, he kept a full-size fridge in his dorm room to make sure he had enough food to fill his always-empty stomach.
He majored in engineering when he realized how tough it would be at that time to go into culinary science. He realized the career success he craved would be better served in engineering, especially after he tried to run a bar in Ann Arbor for a short time. But he kept taking cooking classes and trying new foods whenever possible.
Even as he worked in other countries, Prep said he would be eagerly thinking about getting out of the manufacturing plant and into his kitchen. "I spent an incredible amount of time (thinking about food and recipes). I'd be in the plants in Mexico and then spend just as many hours cooking," Prep said.
When the automotive industry took a hit during the recession, Prep decided that was his cue to take a break. He felt he was at "right stage of life to change my path." So he left the manufacturing arena, took a few years off with his family's blessing and got into cooking. Big time. Prep recently finished at the top of his class from Schoolcraft College's culinary program.
"They're really more than a vocational school; they're committed to creating professional chefs who are committed to their craft," Prep said. "I can't tell you how much I enjoyed the program and the people there."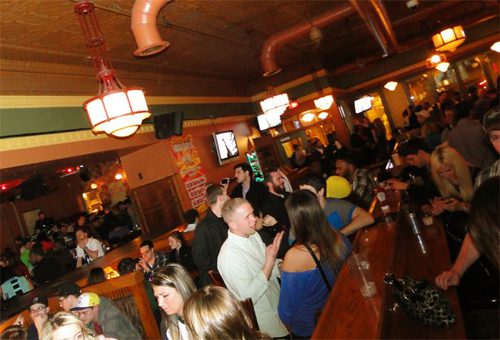 About two months ago, Prep became the new owner of Mr. B's in Royal Oak, only the second person to hold that title. Prep has big plans for B's, including state-of-the-art sports viewing, live blues and jazz music in addition to existing DJ-driven dance nights and an expanded catering and events business in Mr. B's banquet facilities.
"Having gone through culinary school, that got me excited about restaurants. Getting into restaurants made sense to me," Prep said. "The restaurant business has a history and a reputation behind it as being a very risky and difficult business. The difficulty side of it doesn't intimidate me too much because I think being in the automotive business is just as risky."
Mr. B's was among the first sports bars in metro Detroit. It has expanded over the decades and now occupies 9,000 square feet at Main and Third Streets. In 2012, Mr. B's added a martini lounge that flanks the main seating room. Prep plans to use the upscale space for craft beer, wine and food tastings.
He is in the middle of revamping its menu and adding some other new elements. He said the "cook-from-scratch philosophy is being embraced by patrons and it's really starting to show."
First, he went to work on the burgers. That meant "better meat, better buns and lessons on patty-making and seasoning," Prep wrote in his blog. "House-made chips and salsa, true queso cheese and authentic Mexican seasoning have transformed our south of the border fare. Fresh (and vegetarian) Jamaican Black Bean Soup and Sweet Corn and Yukon Gold Chowder have replaced frozen pre-packaged soups, and recently, I made my first batch of Posole, a traditional Mexican style chili."
He also is proud of how Mr. B's is now creating its calamari with buttermilk and breaded to-order with a tangy roasted pine nut and caper arrabiatta sauce. "It's winning a lot of fans," he wrote. The restaurant also is now topping our pizzas with house-made Italian Sausage and it has tested its first batch of chocolate chunk cookies, prepared in-house, of course.
Mr. B's also has added a new smoker for even more flavor. Lots of new equipment, recipes and enthusiasm will fuel the new menu, he said, which is slated to be out in a week or so.