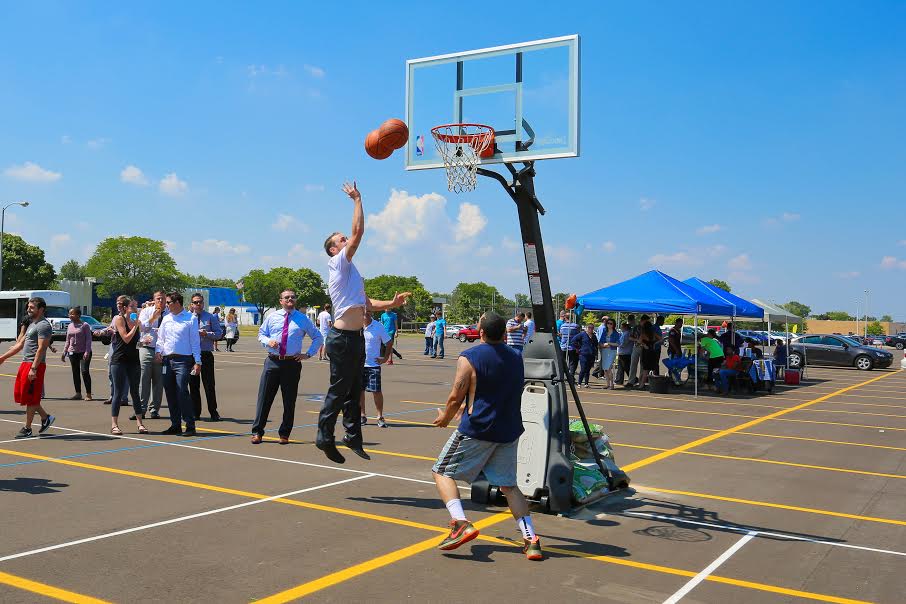 Although it's not a requirement, it certainly helps company morale if your office has a good balance of fun, community-building events and a focus on physical activity that boosts productivity.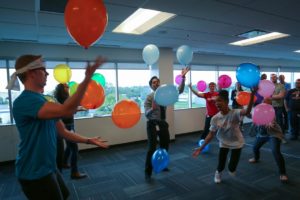 And what better way of obtaining that balance than getting your interns to plan cool activities for you? Just kidding. But the Summer Team Members (also known as the "interns") brought a world of good times to Troy-based finance company United Shore recently.
This team created the first "Week-long United Shore Summer Olympic Games," giving the more than 1,600 people who work for this business a way to enjoy one another's company, get outside and hang out in a unique way.
The Games went something like this: United Shore has its 1,600 employees all within different wings of its five-floor building. Each wing of the building (which contain multiple teams) represents a specific country, including Italy, Australia, Germany, Ireland, Brazil, Japan and Argentina.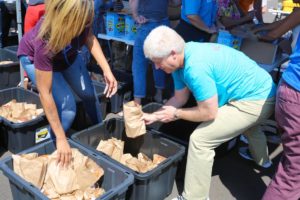 All of the countries are all competing, as you'd expect from Olympics. There are team competitions that run throughout the entire week, as well as individual competitions that vary each day (prelims run Tuesday through Thursday, with all Finals taking place on Friday).
Activities varied throughout the five days. On Monday, there was a scavenger hunt and a floor-decorating contest began. On Tuesday, the Summer Team Members organized something called Shuttle Scrabble and Minute to Win It.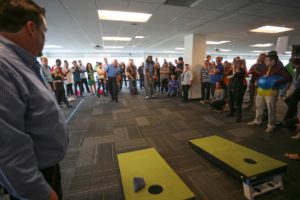 Wednesday brought the Team Relay and Brown Bag Movement Relay. Then, on Thursday, there was the Water Balloon Toss and Basketball Lightening. Finally, the fun closed on Friday with Bracket finals and floor-decorating judging. Plus, everyone had to dress in their country's theme to compete in a contest for the best team.
The entire program is coordinated and run by United Shore's Summer Team Members as one of their big collective projects. From the look of the pictures, it seems like this was an impressive team-building event that brought the enjoyment of summer and the Olympics into this inventive office.