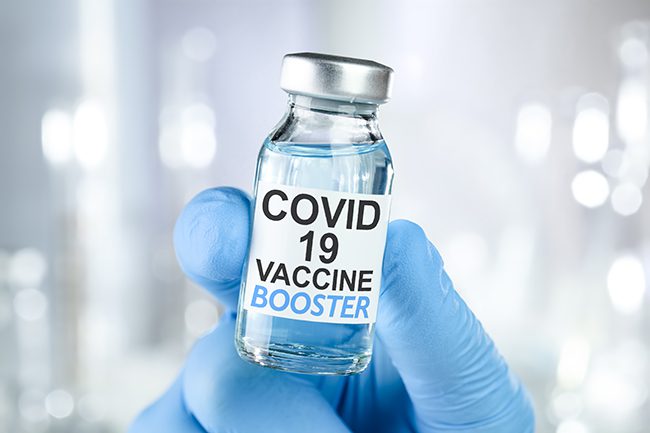 All vaccinated U.S. adults can start lining up for their COVID-19 booster shots.
The Food and Drug Administration has approved both Pfizer/BioNTech and Moderna vaccine booster shots, making all U.S. adults eligible for the additional shot.
The FDA had previously only approved boosters for older adults and those in high-risk categories. The announcement by the FDA on Friday expands that eligibility.
Statistics show some 71% of adults have received either two shots of the Moderna or Pfizer vaccine, or the single-dose vaccine from Johnson & Johnson. Some 31 million Americans have received boosters, according to the Centers for Disease Control and Prevention.
The CDC was already allowing adults 65 and older, those living in a long-term care facility and those who had underlying health conditions.
Colorado, California, New Mexico and New York City had bypassed CDC guidelines and were allowing all adults to get booster shots, according to Business Insider.
Pfizer and BioNTech requested authorization last week based on results of a Phase 3 trial involving more than 10,000 participants, CNN reported. Moderna requested authorization of its 50-microgram booster dose for all adults on Wednesday.
According to CNN, Dr. Anthony Fauci, director of the National Institute of Allergy and Infectious Diseases, said recent data from Israel show that, among people age 60 and older, those who received a booster were less likely to become severely ill than vaccinated people who had not received a booster. Rates of severe disease remained highest among those who weren't vaccinated, the network reported.
The CDC's advisory committee will meet Friday to discuss expanding booster eligibility. Boosters could officially be administered to all adults after CDC Director Dr. Rochelle Walensky signs off on a recommendation, the network reported.
Fauci called the booster a "valuable tool" in preventing illness.
"The effect of boost is very, very favorable to preventing people from getting infected," he told Business Insider's Hilary Brueck.