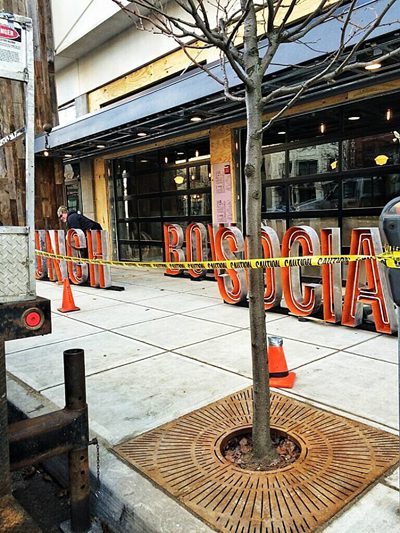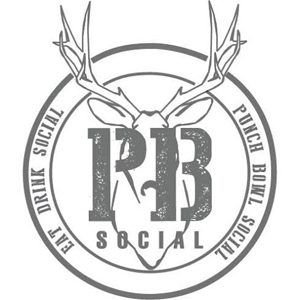 You may have heard the words "Punch Bowl Social" said with eager anticipation around anyone who is excited about Detroit, the city's revitalization or who are familiar with this entertainment and food venue.
So we put together a quick and dirty primer so you can be ready for Wednesday's grand-opening event. (We will be at the media preview on Tuesday, so we'll have an update here and on Twitter – follow us at CorpMagazine for all of the fun photos and interviews.)
Here's your check list on Punch Bowl Social Detroit's 'Dirty Modern' Style:
What is it? Punch Bowl Social brings classic entertainment, culinary refinement and beverages under one roof. The gastro diner is known for its 'Dirty Modern' style which combines industrial, Victorian, modern and Colorado mountain lodge design elements into an environment that the modern consumer can relate to.
When did it start? Founder and CEO Robert Thompson opened the first Punch Bowl Social in Denver in 2012. Since then the concept has expanded to Portland, Ore., Austin, Texas, and as of Dec. 10, 2014, Detroit. A Chicago location is projected to open in late 2015.
Where is the Detroit location? Punch Bowl Social serves as the Z-Garage's anchor tenant at 1331 Broadway, between Grand River and Gratiot avenues. The 24,000 square foot complex inhabits the ground level along Broadway Street. The diner will seat approximately 120 people and the venue can hold approximately 850 people.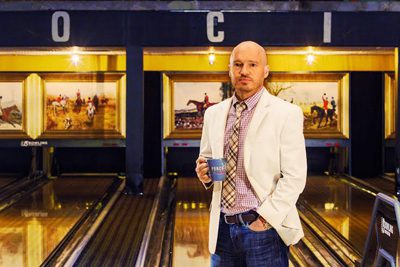 When will it be open? The kitchen is open from 7 a.m. to 2 a.m. Monday through Friday; 9 a.m. to 2 a.m. Saturday and Sunday, and features brunch from 9 a.m. to 3 p.m. on Saturday and Sunday. Sunday brunch features a Bloody Mary bar and a live DJ.
What does it look like? The space was designed by Robert Thompson, in conjunction with Oz Architecture.  Unique to the Michigan location, PBS features a 1950's Michigan camp room designed to look like a log cabin.
What can you do there? Oh, a few things. Guests will enjoy bowling, ping pong, shuffleboard, darts, pinball, foosball, pool, board games, corn hole, ski ball, retro video games, private karaoke rooms and a photo booth.
What can you eat? Punch Bowl Social combines a modern diner and scratch kitchen serving breakfast, lunch and dinner daily. Sergio Romero, Punch Bowl Social's Culinary Director, has created a menu that offers made-from-scratch, upscale comfort food with a culinary twist. In Detroit, the restaurant partners with local companies including McClure's Pickles, Zingerman's Bakery, Peteet's Famous Cheesecakes, Scotty O'Hotty Hot Sauce and Red Goose Spice Co.
The public is welcome to join the fun Wednesday for a fund-raising preview. Proceeds from the $10 tickets will benefit The Salvation Army. They are available online at http://punchbowlsocialdetroit.ticketleap.com/event-1/ and more details about the event are below.
Thursday, the doors open to the public for a grand opening bash featuring music by Detroit's Kaleido. There will be locally-sourced dishes with a twist, artisan punches and craft cocktails at four distinct bars and retro games from an '80s arcade to bowling, ski ball and a photo booth.