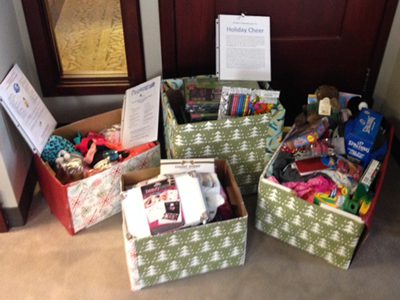 Office holiday parties have to be boring, right? It is a company event, after all. Well, the attorneys at Nemeth Law PC decided to change that rule – and they are loving the results.
The Detroit-based firm created what it calls the "Days of Holiday Cheer." Now in its second year, the six events replace a traditional holiday party as a way to celebrate the holiday season.
It all kicks off Dec. 5 with a catered luncheon. Then, the office will close early to give the firm's employee a head start on holiday shopping. Everyone has a great meal before the hit the stores and they are less stressed for the rest of the month. Win-win!
Some of the other planned activities include:
•    Three-Day Cookie Bake-Off Contest
•    Breakfast Potluck
•    Ugly Holiday Sweater Contest
•    White Elephant Gift Exchange
•    Give-Back Day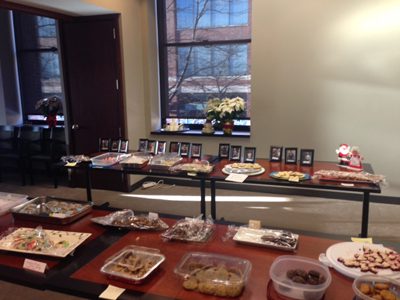 On Give-Back Day, the firm will support the Mittens for Detroit organization. The sole purpose of this organization is to collect, purchase, and distribute new mittens and gloves to children and adults in the city of Detroit. The organization's goal is to collect 20,000 pairs of new, unused mittens and gloves this season.
In the past, the firm has hosted the traditional holiday parties such as dinner and entertainment at Motor City Casino, Kart 2 Kart Go-Kart racing, and even a Detroit Lions' game with great success, explained attorney Erin Behler
"Over the years however, we noticed that a Friday or Saturday night holiday get-together was often more of a burden for employees and their significant others during the busy holiday season" Behler said.
"Last year, we decided to switch it up a little bit and offer a variety of activities and perks to take place during office hours in the month of December. The activities included: a story-telling contest where employees shared stories and the audience voted for the best story-teller, a ping-pong tournament, cookie back-off contest, holiday stress-relief day complete with 10-minute chair massages by professional massage therapists and paid time off for holiday shopping, to name a few," Behler said.
"The feedback from attorneys and staff was all extremely positive," she noted. "Everyone appreciated the creativity, the team-building activities, and the extra thought that was spread throughout the holiday season."
While the traditional holiday get-together is still a fun and wonderful way to celebrate the year and show appreciation to your employees, for Nemeth Law, P.C. the "Holiday Days of Cheer" seems to be the preferred way to celebrate—and may be around for many years to come.