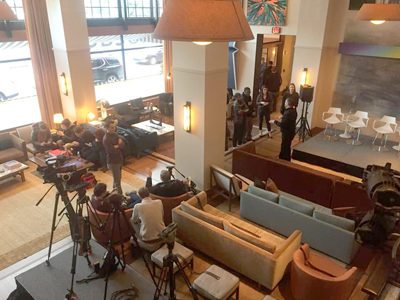 Metro Detroit is enjoying what some describe as a mini-hotel boom. New hotels are opening up across the area, including hot spots in Wayne and Oakland counties.
Some of the newest locations also have beautiful public areas that are designed to offer meeting space for guests as well as the public. With Wi-Fi access, food options and large meeting rooms, a new hotel may be a good spot to meet and greet your clients or host events.
Here are some of Metro Detroit's newest hotel meeting-space options: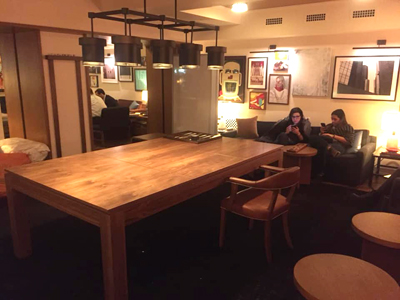 1. Shinola Hotel: This whole city block has been revived through the development of this world-class hotel and retail spaces. The main floor of the Shinola Hotel, which officially opened in January, has a great living room and the stairs there lead to a smaller space that is elegant and unique for meetings. There also will be a ballroom and conservatory offered soon.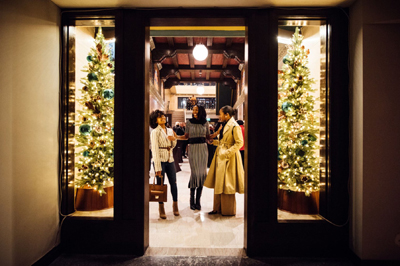 2. The Element Hotel at the Metropolitan: This hotel just opened in Detroit after a 40-year shutdown, and the wait was worth it. The unique triangle shape and its former use as a retail hot spot makes it great for meetings. All of those former storefronts are now glass-enclosed spaces where you can meet or have an event. The second floor mezzanine has huge windows that overlook downtown, making it a showstopper.
3. Royal Oak Hyatt: This new location is just steps from much of the Royal Oak scene, including the Emagine theater and the Royal Oak Music theater. Along with its meeting spaces, there are great businesses centers and areas for classes, such as yoga or more. The hotel, which opened recently, also is pet friendly so people could bring Fido along if needed.
4. Detroit Foundation Hotel: This hotel, which opened in 2017, was a former fire department headquarters, so there is lots of meeting room. Its location across from Cobo Center also makes it ideal for having those all-important conversations around the North American International Auto Show. There is a good-sized meeting room right off the front lobby that can accommodate at least 15-20 people with breakfast and lunch options.