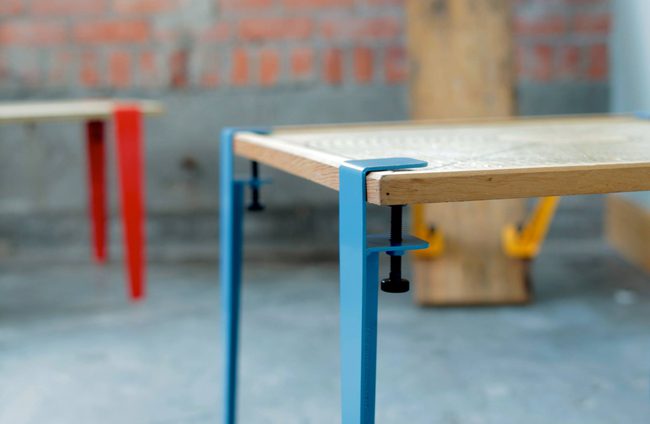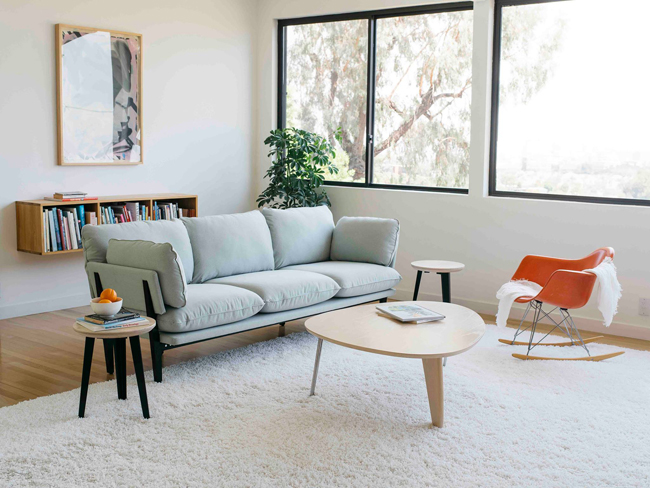 Some people might ask: Why in the world would you set up a design company that wants to compete on a global scale in a small building near Eastern Market in Detroit?
There's an easy answer for Kyle Hoff and Alex O'Dell, founders of Floyd, an innovative furniture company that proudly calls the Motor City home. You put a design company in Detroit because it a place that values form, function and fun.
Floyd has been turning the furniture industry on its head for years now, all from its design headquarters off of Gratiot in Detroit. There, they dream up new products for the company, which was known initially for its unique furniture leg but has grown into offering everything from tables to sofas to beds.
Everything inspires these two friends, who are drawn to designers who changed the world with their relatively simply ideas. One of their favorite designers, Ray Eames, once said, "What works good is better than what looks good, because what works good lasts."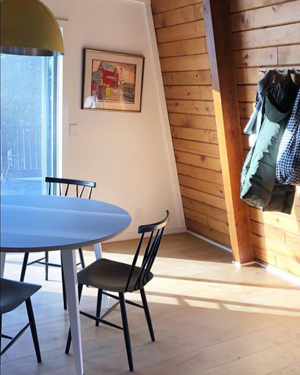 According to Hoff and O'Dell, Detroit shows that every city has design in its DNA. There's the great auto plants, such as Warren's General Motors headquarters designed by noted architect Eero Saarinen. There's the amazing Cranbrook campus, which was the brainchild of Eliel Saarinen with Albert Kahn responsible for the Booth mansion, creating everything from school buildings to museums to houses.
That is what Floyd is all about — creating design that is friendly, approachable, quality and easily moved. Everything they make can be taken apart quickly and put back together in other spaces, something that appeals to Millennials and Gen Z as they move from apartment to apartment before setting up in a home.
They also are trying new ideas all the time, using Detroit as their design lab. They're working now on a new bookshelf for Floyd, and they hope to have plenty more out there soon. Their goal is to take over the furniture industry with their unique approach, taking big-box furniture stores on and making a shift toward long-term investment.
"We were trying to solve a problem IKEA and other furniture companies haven't solved yet," Hoff says.