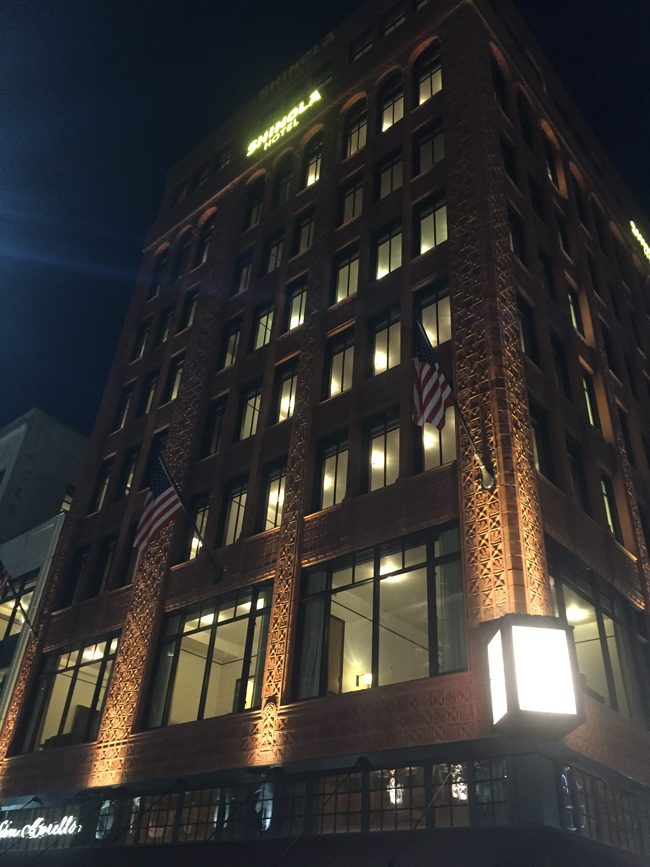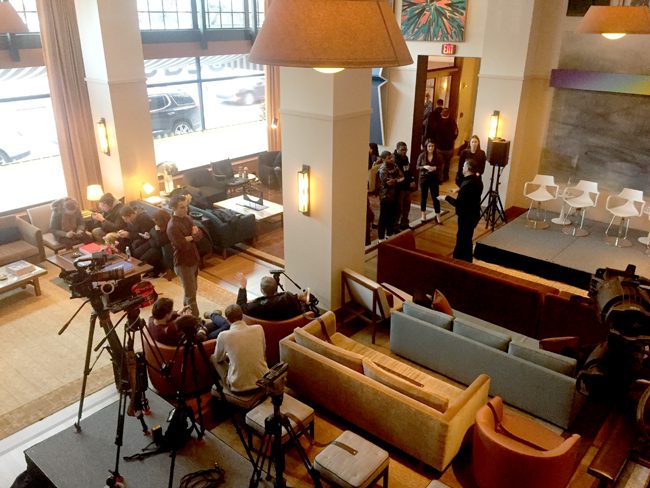 In another whirlwind week of development news for Detroit's downtown, two signature hotels with meeting spaces, restaurants and bars have opened in the core area along the Woodward corridor – the Shinola Hotel and the Metropolitan.
The Element Detroit at the Metropolitan is an extended-stay hotel and is part of the Marriott family. It will be open in early January, just in time for the North American International Auto Show. It is located at 33 John R Street between Woodward and Broadway. The Shinola Hotel is a partnership between Bedrock Detroit and Shinola, and it is open for reservations online now.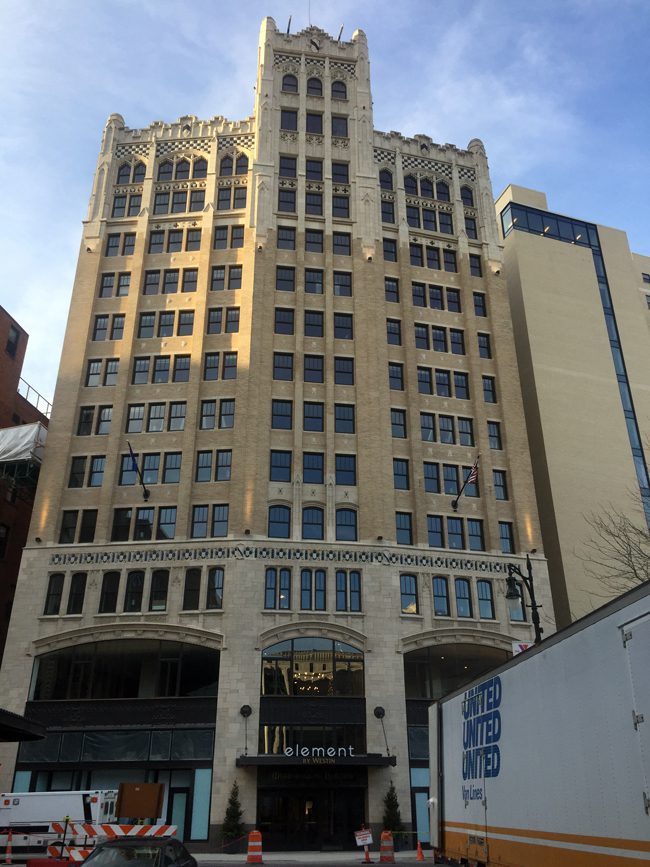 The Element
The Element Detroit is a $33 million development between Metropolitan Hotel Partners, a joint venture between Detroit developers the Means Group and the Roxbury Group. The 14-story building, which sat empty for about 40 years, has been completely redone with an eye on maintaining its historic charm and character.
The Element is a Neo Gothic skyscraper with a Great Hall, wooden beams, graphic designs and metal work. It formerly held jewelry designers, silver workers and goldsmiths as well as jewelry stores. All of those elements were maintained, only now the jewelry stores will be meeting rooms and gathering spaces available for reservation or use by hotel guests.
Also, the Element features 110 one- and two-bedroom extended-stay hotel rooms featuring energy-efficient kitchens, spa-inspired bathrooms and large desks. There will be a rooftop cocktail lounge and outdoor terrace called The Monarch Club.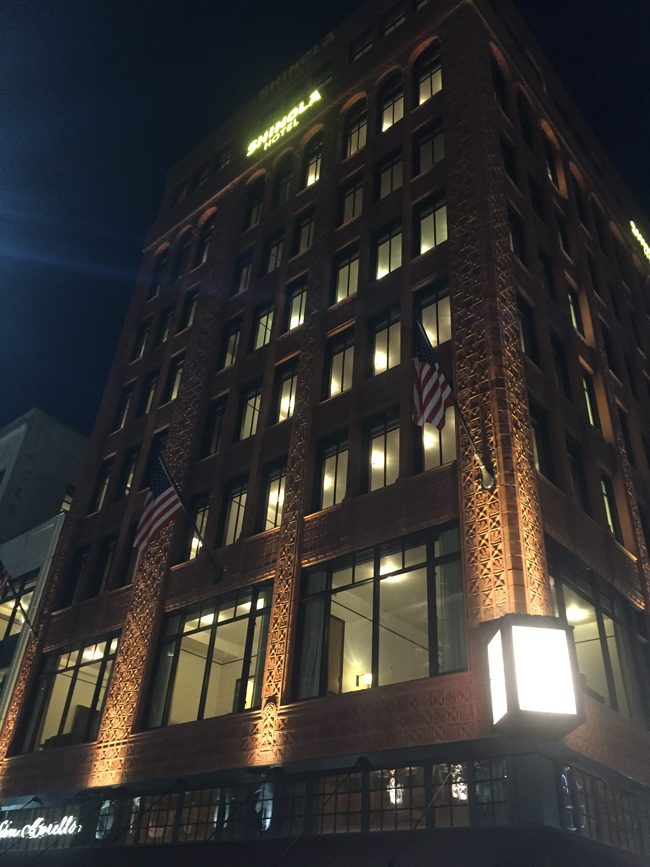 Shinola Hotel
At the Shinola Hotel, rooms range from 250 to 2500 square feet, each one with its own unique design. The hotel, which opened Tuesday to a large crowd, has many of Shinola's signature products in its rooms, including Shinola clocks, leather goods, blankets and more.
Located on Woodward, officials at the grand opening event described the world's first Shinola Hotel as "Detroit's new living room," offering an original hospitality experience "infused with a spirit of authenticity" from the moment guests cross the threshold. That includes fun touches such as its custom T.B. Rayl bath amenities, a nod to the building's original purpose as a hardware store.
Shinola Hotel's 129 guest rooms and more than 50 room configurations are appointed with custom millwork, wallpaper inspired by patterns found during the renovation process and Shinola audio equipment. The property marries two restored buildings—the T.B. Rayl & Co. department store and a former Singer sewing-machine store—with three brand new buildings inspired by Downtown Detroit's historic architecture.
The hotel is outfitted to host events, either within the ballroom, the glass-enclosed Conservatory or within one of the six other dining spaces offering menus ranging from southern Italian to craft beer and snacks. On-site shopping options within historic storefronts and lining the brick alley offer a mix of global brands like Madewell and Le Labo and homegrown businesses like Drought and Good Neighbor that celebrate the Detroit entrepreneurial spirit.