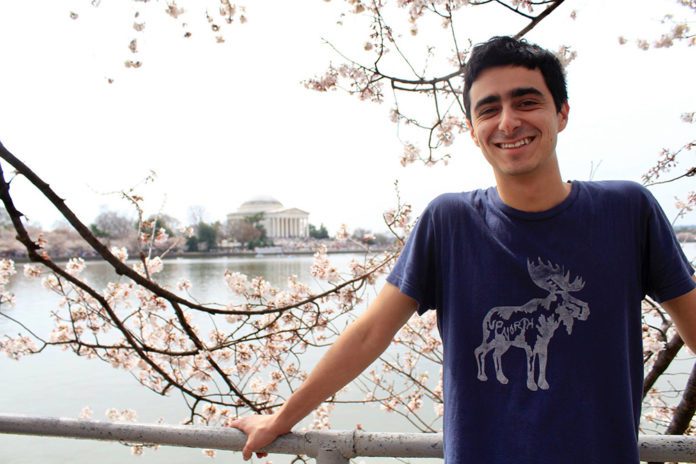 Garrett's Space, an Ann Arbor-based suicide prevention non-profit, is hosting Go 24 for Garrett's Space, a 24-hour livestream fundraiser, on September 3, 2021. The livestream lineup is filled with star-studded musical performances, talks from inspirational speakers and yoga, fitness and meditation classes, and more.
Garrett's Space was founded by Julie and Scott Halpert in 2017 when they lost their son Garrett to suicide at age 23. The 2nd Annual Go 24 for Garrett's Space livestream event will raise funds to support the Garrett's Space wellness program and establish a holistically focused residential center for young adults ages 18-28 struggling with significant mental health issues.
"Go 24 for Garrett's Space is an opportunity to shine a light on the serious impact suicide and mental health challenges have on our community," Julie Halpert said. "Today, more than ever, there is a tremendous need for Garrett's Space and the services we provide. We're thrilled to welcome well-known personas and celebrities to our 24-hour livestream event for an exciting day of performances and entertainment."
Mental health issues are widespread among young people in our country. A recent CDC survey of young adults ages 18 to 24 taken during the pandemic showed that 25 percent of them had seriously considered suicide during the prior 30 days. With the University of Michigan Depression Center as its partner, Garrett's Space plans to make its programming and residential center models replicable nationwide.
Garrett's Space currently provides a much-needed support option to struggling young adults through its wellness group, where young adults are gathering virtually three days each week for a support group with their peers, a mood and movement activity, and an informal session to connect over icebreakers and games. Join Go 24 for Garrett's Space online anytime from 11 a.m. on September 3 through 11 a.m. on September 4 for the virtual fundraiser 24-hour livestream.
To view the fundraiser, go to:
Garrett's Space website: https://www.garrettsspace.org/
Go 24 for Garrett's Space Livestream: https://givebutter.com/Go24forGarrettsSpace