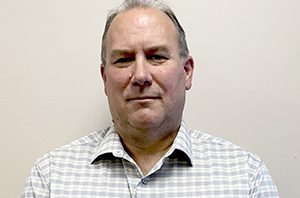 LIVONIA, Mich., May 31, 2022 — Transportation service provider, RoadEx, offering freight bill factoring, dispatch, and insurance services to owner-operator truck fleets has named Ron Fedoronko as the company's controller. RoadEx CEO Paul Adams made the announcement.
"Ron's expertise is going to be a great addition to the RoadEx team at a time when our business continues to grow exponentially," said RoadEx CEO Paul Adams. "His three decades of experience in the fields of finance, logistics, and supply chain management will help propel RoadEx to our next phase of success. We look forward to the positive impact he will make now and in the future."
Fedoronko has more than 30 years of experience serving in many diverse roles. He began his career in accounting and billing manager roles—working for various companies including Michigan Heritage Bank and FedEx Supply Chain Services. After six years with FedEx, Fedoronko moved into a staff accountant role with Top Flite Express/APC Group Inc., where he managed all accounting functions for the company during a growth period of $3 million to $36 million in annual revenue.
Notably, Fedoronko worked as director of treasury operations for logistics service provider, Active Aero Group, Inc.— managing accounting staff, providing oversight and preparing financial statements. Most recently, Fedoronko served as a controller and eventual director of treasury at Ascent Global Logistics, a well-recognized supplier working to deliver goods worldwide, from 2016 to April 2022. He holds a master's degree in finance from Walsh College.
For more information, visit www.roadex.com.