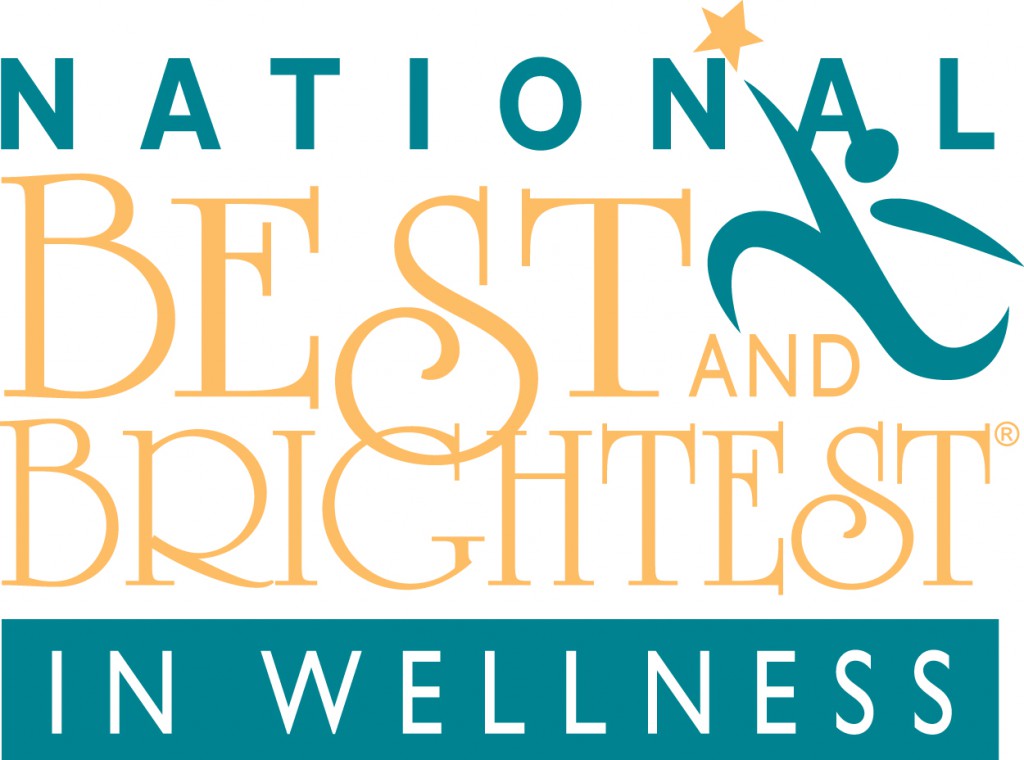 It takes healthy, motivated employees to make businesses run successfully. Business owners know that, so more and more wellness programs are tuned to keep workers robust and engaged. That's a good thing. It positively benefits the business and stakeholders.
The National Association for Business Resources has named the Best and Brightest in Wellness companies in the country. This program honors companies and organizations that recognize the value of employee and worksite health.
The 2014 winning companies were evaluated by using the WellCompanies assessment, created and administered by Wellco, the nation's leading wellness systems firm. Company entries are examined on a point system based upon eight criteria to benchmark and improve wellness program effectiveness: policies, environment, leadership, awareness-motivation, assessment-intervention, incentives-integration, measurement and health care costs.
Take, for example, Bel Brands USA. Chicago-based Bel Brands USA has established a policy of corporate social responsibility based on five pillars: Nutrition and Responsible Products, Responsible Communication and Consumption, Environmental Footprint, Partnerships and Society, and Employer Commitment. They are focused on healthy products, and are engaged in expanding their values to all their stakeholders.
In one program, Bel has launched a collaboration with the Boys and Girls Club of Brookings and Moody County, SDSU and SDSU Extension to develop sustainable nutrition impact curriculum that can transfer into other youth organizations throughout the state and country. Through internships, scholarships and in-kind donations, Bel hopes to help youth learn more about portion control, the science of food, where our food comes from and healthy snacking options.
Another example is Ainsworth Pet Nutrition, based in Meadville Pa. Their commitment to employees shows in their company pledge. "We set our goal to be the very best at serving the needs of pet parents and their furry kids. We also believe that we can achieve our goal only if we fulfill the needs of our own people and understand our selected business partners better than anyone else. To our pets, pet parents and people, we pledge continuous improvement and our commitment.
And don't forget a little break time for the workers at Human Movement Management in Louisville, Colo. This production company is focused on the world's largest running races, beer festivals, triathlons, obstacle races and outdoor events in North America. They are all about active and exciting environments… and that includes a happy our in their well-stocked office lounge, The Carni-Cabin."
Join us in celebrating companies that are making their businesses healthier, the lives of their employees better and their communities a healthier to place to live.
 2014 National Best and Brightest in Wellness
Able Engineering & Component Services
Able Engineering & Component Services
Mesa, Ariz.
www.ableengineering.com
Able Engineering & Component Services pursuit of alternative maintenance solutions and commitment to customer "partnerships" has spawned its reputation as expert problem solvers providing the best possible customer experience.
Ainsworth Pet Nutrition
Ainsworth Pet Nutrition
Meadville, Pa.
www.ainsworthpets.com
Ainsworth Pet Nutrition was born from the dedication to companion animals our founder George Ainsworth Lang started more than 75 years ago. His commitment to providing dogs and cats with the safest, highest quality foods was unwavering. And today, Ainsworth Pet Nutrition is proud to continue to uphold his high standards.
BDO USA, LLP
BDO USA, LLP
Charlotte, N.C.
www.bdo.com
BDO is the brand name for BDO USA LLP, a U.S. professional services firm providing assurance, tax, financial advisory and consulting services to a wide range of publicly traded and privately held companies. For more than 100 years, BDO has provided quality service through the active involvement of experienced and committed professionals. The firm serves clients through 50 offices and more than 400 independent alliance firm locations nationwide. As an independent Member Firm of BDO International Limited, BDO serves multi-national clients through a global network of 1,204 offices in 138 countries. BDO USA LLP is the U.S. member of U.K. based BDO International Limited.
Bel Brands USA
Bel Brands USA
Chicago
www.belbrandsusa.com
Bel Brands USA, based in Chicago, is the maker of snacking cheeses including The Laughing Cow and Mini BabyBel. Bel Brands USA also manufactures and markets a number of gourmet and cold pack cheeses including Boursin, Kaukauna, Merkts, Owl's Nest, Price's and Wispride.
Blinds.com
Blinds.com
Houston
www.blinds.com
Blinds.com, based in Houston, is the largest online provider of customer window treatments in the world. In fact, Global Custom Commerce, along with their flagship site Blinds.com, sells twice as many blinds as their closest competitor.
Compuware Corp.
Compuware Corp.
Detroit
www.compuware.com
Compuware is a leading information technology performance company providing IT services, solutions and IT software to deliver peak performance of technologies.
CVS Health
CVS Health
Woonsocket, R.I.
www.cvscaremark.com
CVS Health is a pharmacy innovation company that helps people on their path to better health. Through 7,800 retail pharmacies, more than 900 walk-in medical clinics, a leading pharmacy benefits manager with nearly 65 million plan members, and expanding specialty pharmacy services, it enables people, businesses and communities to manage health in more affordable, effective ways. This model increases access to quality care, delivers better health outcomes and lowers overall health costs. The integrated offerings allow greater access to engage plan members in behaviors that improve their health and to lower costs for health plans, plan sponsors and their members. CVS Health is committed to its colleagues' health and careers. Through CVSHealth's WellRewards program, colleagues can improve their well-being with a host of programs including preventive screenings, flu shots, smoking cessation, weight management, health coaching, health management for rare conditions, EAP life services, maternity management, and more.
Daugherty Business Solutions
Daugherty Business Solutions
Atlanta
www.daugherty.com
Daugherty Business Solutions is a consulting firm like you've never experienced. It doesn't simply prescribe technology solutions; it solves business problems for some of the largest organizations on the planet.
FONA International
FONA International
Geneva, Ill.
www.fona.com
FONA International is focused on delivering high-value taste, technology and manufacturing solutions that grow consumer acceptance and grow brand preference and loyalty for its target customers in the areas of beverage, confection, grain, savory, health care, and dairy/dessert.
Fusion OEM
Fusion OEM
Burr Ridge, Ill.
www.fusionoem.com
Outsourced manufacturing services company Fusion OEM has offerings ranging from Vendor Managed Inventory (VMI) and Kanban systems for machined parts to private labeling equipment. Founded in 2002, Fusion OEM manufactures more than 100 different products – from simple assemblies of machined parts to complex electro-mechanical industrial machinery and electrical control panels.
Human Movement Management
Human Movement Management
Louisville, Colo.
www.humanmovement.me
Human Movement Management is an event production company based in Louisville, Colo. For the past decade, HMM has been producing the world's largest running races, beer festivals, triathlons, mud runs and outdoor events in North America.
Inflow
Inflow
Denver, Colo.
www.goinflow.com
Inflow is an inbound marketing company with a comprehensive catalogue of Internet marketing services. As a client or agency you will find expert SEO, paid search and conversion optimization strategists focused on improving your website's eCommerce, B2B or B2C goals.
IQ Solutions
IQ Solutions
Rockville, Md.
www.iqsolutions.com
IQ Solutions is a full-service company, specializing in communications and health information technology dedicated to improving the quality of life for all people.
MedStar St. Mary's Hospital
MedStar St. Mary's Hospital
Leonardtown, Md.
www.smhwecare.com
MedStar St. Mary's Hospital is nestled in the waterside community of Leonardtown, Md. Committed to a century-long tradition of caring for the residents of Southern Maryland, it is a full-service hospital that keeps pace with the rapidly growing region offering advanced technologies and a compassionate staff who provide highly reliable quality and safe patient care from birth through hospice services.
Montgomery College
Montgomery College
Rockville, Md.
www.montgomerycollege.edu
Montgomery College is a public, open access community college in Montgomery County, Md., just outside Washington, D.C. The college has three campuses, the largest of which is in Rockville.
ms consultants
ms consultants
Columbus, Ohio
www.msconsultants.com
ms consultants is proud to be an award-winning engineering, architecture, planning and environmental consulting firm, annually ranking within ENR's Top 500 Design Firms. Known since 1963 for providing quality design solutions, it offers comprehensive and innovative planning, management, design and analysis for public and private clients. With nine offices in Ohio, Pennsylvania, Indiana, West Virginia and North Carolina, its technical personnel meet clients' national and local needs by providing expertise in various engineering, architectural and planning specialties.
PBD Worldwide
PBD Worldwide
Atlanta
www.pbd.com
PBD Worldwide is the leading fulfillment services provider for more than 100 recognized associations, non-profits and corporations covering a diverse product range – from educational resources to e-books to membership premiums. PBD's customer care, fulfillment, accounting, logistics, printing/mailing, promotion and technology solutions give associations a competitive advantage and reduced cost structure.
Penn United Technologies
Penn United Technologies
Cabot, Pa.
www.pennunited.com
Penn United provides manufacturing solutions for customers needing precision components or precision-assembled products. Its complete range of manufacturing services allows customers to simplify their supply chain logistics by using Penn United's "one-stop shop" manufacturing services.
Ryan LLC
Ryan LLC
Dallas
www.ryan.com
Ryan is the leading tax services firm in North America, with the largest indirect and property tax practices in the United States and Canada.
Sikich LLP
Sikich LLP
Chicago, Ill.
www.sikich.com
Sikich, a leading accounting, advisory, technology and managed services firm, brings one-of-a-kind solutions to your challenges and needs to help realize your organizational goals. With more than 600 employees in 11 offices, Sikich ranks as one of the country's top 35 largest CPA firms—yet clients receive the personalization and attention needed to grow and experience success.
Sonic Healthcare USA
Sonic Healthcare USA
Austin, Texas
www.sonichealthcareusa.com
Sonic Healthcare USA facilitates communications and collaboration among its member laboratories and searches for new medical laboratories to join the SHUSA federation. It seeks laboratories that share its values and vision of providing physicians with the highest quality laboratory testing, delivered with personalized service, catering to the individual needs of the local medical community.
TalkingRain
TalkingRain
Preston, Wash.
www.talkingrain.com
Founded in 1987 in Preston, Wash., Talking Rain Beverage Co. is an industry leader when it comes to creating and promoting brands using innovative ingredients and ideas.
West Monroe Partners
West Monroe Partners
Chicago
www.westmonroepartners.com
West Monroe Partners is a team of business and technical experts consulting in industries undergoing profound change. It helps companies solve their most complex challenges so they can adapt, shift gears and thrive.
WITTENSTEIN
WITTENSTEIN
Bartlett, Ill.
www.wittenstein-us.com
Products built by WITTENSTEIN North America are found in motion systems that require the utmost precision and system performance. WITTENSTEIN sets benchmarks worldwide in the machine building and drive technology sectors. From low backlash planetary gearheads to complete mechatronic drive systems, WITTENSTEIN North America has the products and people to provide innovative solutions for a competitive edge.
Zayo Group
Zayo Group
Boulder, Colo.
www.zayo.com
Zayo Group is a global provider of bandwidth infrastructure services, including dark fiber, wavelengths, Ethernet, IP services, SONET, carrier-neutral colocation, and technical services.