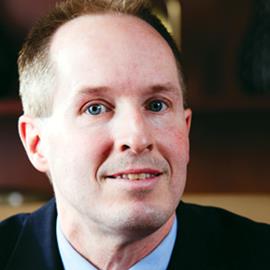 By Scott Foster
Nov. 8, 2012
Employee engagement is consistently rated one of the top wellness program challenges. For worksite wellness programs to be effective, the vast majority of your employees need to participate. Otherwise, non-participants will develop health conditions faster than those who do participate.
To receive optimal results from your company's wellness program, you need to have a participation rate of at least 80 percent. Without employee participation, your wellness program isn't going to accomplish your goals or improve the health and associated costs of your workforce. These strategies will help improve participation and engagement among employees.
Don't charge employees for their participation
The number one thing you can do to promote participation is to make it cost employees nothing. This not only encourages participation, but it also lets your employees know that you're investing in them and their health. Many of your employees need to choose between paying the rent and going to the doctor. As a result, preventable health screenings and visits have noticeably declined and related catastrophic conditions are on the upsurge. Providing these services during work hours without forcing them to give up breaks, lunch, or paid time off is another great way to encourage participation.
Make it convenient for employees
Convenience is one of the biggest predictors of wellness program participation. A key best practice is to make the healthier choice the easier choice. The bottom line is that people don't want to be inconvenienced. So, perform coaching and health screenings onsite and allow appointments. That way employees don't have to drive across town or wait in lines for these vital services.
Incentivize employee participation
Believe it or not, some employees still won't participate even if it costs them nothing. They will participate, however, if they get a definitive benefit from doing so. Educate them about the Affordable Care Act and about their preventative care benefits. The majority of your employees are still unaware of their modifiable health risks such as blood pressure and cholesterol measurement. Then take it one step further and offer encouragement such as bonuses, gift cards, merchandise, money, paid time off, and health plan premium reductions as further incentive for participation.
Ask for employee feedback
Wellness programs, like any company initiative, can be perceived by employees as management's flavor of the month or another iron-handed change mandate.
It's one thing to introduce a plan to employees out of the blue and attempt to expect participation. It's something else entirely to ask them what they want in a program and try to implement their preferences. When you let everyone know that this program is the result of employee requests you'll notice a higher engagement rate and an improved perception.
Respect employee privacy
Your employee's health is private, sensitive and legally protected. For this reason, it's extremely important to offer onsite programs in a manner that provides the utmost privacy. Private settings also encourage employee honesty and more open conversation regarding medical issues as opposed to health fairs or cattle call type programs. To further promote privacy and ease employee concerns, partner with a wellness provider that has an excellent reputation.
Show your support and commitment to your employees
It's true that you will be getting something out of this, a healthier workforce. However, if you're really interested in engaging your workforce in order to encourage participation, then you must let them know that this is a show of your commitment to your employees as valued contributors to your company. Set aside space for the screenings, give them the time they need to participate in the screenings, and invest your time and attention to the health and wellness of your employees. A supportive culture does make an impression and will encourage participation.
Provide better information — it's all about added value
The Internet is chock-full of health information. Employees don't want more information; they want information that is better than what they have access to left to their own devices. They don't want to wait weeks for lab results to come back; they want expert, compassionate care with instant access to results and actionable plans for better health they can implement right away.
Once you put these strategies into play you should see employee engagement in your wellness programs rise quickly. Remember to keep the focus on employees and the potential benefits the program offers them. One more thing: the best way to show them just how advantageous this program has the potential to be is to lead by example and participate yourself.
Scott Foster is President of Wellco, a leading wellness ROI firm based in Michigan. Foster has developed award-winning, results-oriented strategies to fix wellness programs and measurably improve organizational health costs and conditions. He can be reached at [email protected].