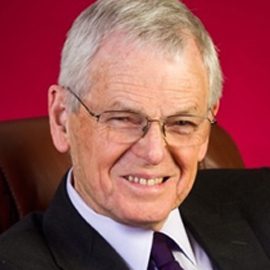 By Frederick Gilbert
Sept. 27, 2012
Scene: You get on the elevator and push the button for floor #31. As the doors close, a hand thrusts in between the doors causing them to re-open. In walks the CEO and the elevator starts to climb.
CEO: "Hi Bob, how are things in Finance?"
You: "Been working late hours. Lots of stress."
CEO: "Must be hard on your family with two toddlers at home."
You: "For sure. My wife isn't one bit happy about it."
CEO: "Be very careful about that. My first marriage ended in a messy and expensive divorce because of my grueling travel schedule."
The elevator stops and just as suddenly as he got on, the CEO is gone. You scratch your head saying to yourself, "That was pretty dark. I thought he had it made." Well, maybe not.
People who deal with C-level executives — or have aspirations to sit in the big room themselves one day -" may have misperceptions about life at the top.
For my book Speaking Up: Surviving Executive Presentations, I interviewed a number of CEOs about their lives and careers with the hope of uncovering the truth, including the dark side, of life at the top.
First of all, a little background. The average C-level executive has a short-lived top-level career of just 23 months. In addition, they deal with huge performance pressures right out of the box. After one year in a new CEO job, if the stock price is up, 75% of them are still there. If the stock price is down, 83% have been fired. Few of us live that kind of unrelenting pressure.
Marriage and support are critical -" yet elusive
Scott McNealy (Co-founder of Sun Microsystems) addressed a group of budding entrepreneurs with this advice: "The most important strategic decision you make in your business career is who you choose to have babies with." His advice was reflected by other leaders who described stories of wrecked marriages because of the demands of the job. Brenda Rhodes, CEO of InTouch, observed, "I have talked to many CEOs who have lost their relationships."
If your partner doesn't support your "big job aspirations," the relationship may suffer. Former CEO and VC, Dan Eilers commented, "I had to satisfy the constituencies I had around the world, and also pay sufficient attention to the constituencies I had at home."
Mentors and role models played a big part of success
Learning from more senior people was critical to all the executives. Mentors were bosses, teachers, grandparents, even a family doctor. A role model could be an executive who leads by example, whereas a mentor was a more personal relationship that lasted over a period of time.
Steve Blank, founder and former CEO of Epiphany noted, "If you're lucky in your twenties and thirties, you will find somebody who will take an interest in your career, and will change your life. He or she will see abilities and potential in you that you can't see in yourself."
As a boy, Dan Warmenhoven, chairman of NetApp, went with his father to the plant his father managed. He watched as his dad walked the line talking personally to each worker every morning. It affected Dan's leadership style for the rest of his career.
They carry a heavy load
Ginger Graham, Walgreens board member, put it succinctly, "Being CEO is 100 percent of your life. Eighty percent of it is crap, but the other 20 percent is so much fun it makes it worth it."
The executives felt responsible for the lives of their employees: their mortgages; their kid's educations; their retirement, etc. Mark Leslie, founder and former CEO of Veritas Software, recalled how he felt at company picnics looking out at all the employees and their families and realizing how many people depended on the company and his leadership, "You, more than any other person, are responsible for the welfare of all. It makes you different than other people," Mark said.
It's lonely at the top
Former Yahoo! CEO, Carol Bartz, opened her commencement address to the MBA graduating class at the Wharton School in San Francisco, "Thank you for inviting an unemployed, recently fired, 63-year-old former CEO to talk about the things you have to look forward to."
Ginger Graham, who also coaches new CEOs, told me that while the CEO may seem powerful, the fact is that many feel like "hired help." The board may not understand or appreciate what they do… and as we've seen, there is not much job security. Basically, you're on your own. Ginger added, "As the CEO, you live in this artificial bubble where no one tells you the truth. How can you grow if no one will be straight with you?"
As the CEO of Spansion, John Kispert resigns himself to the loneliness of his position. He said, "The job of the C-level executive is doing what's best for the company regardless of the competing agendas of boards, consultants, investors, bondholders, customers or employees. You're guaranteed to disappoint a lot of people a lot of the time. So I just go off by myself and make the decision."
So the next time you're in front of senior leadership in a meeting, in the cafeteria, or in an elevator, think about the reality of their lives, and have a little empathy. That will create a relationship based more on collaboration than on fear. That will be good for the company and for your career.
Frederick Gilbert PhD is the founder and chairman of PowerSpeaking, Inc., a speech communications company in Silicon Valley. Gilbert's coaching of more than 200 senior-level executives led to his creation of the program "Speaking Up: Presenting to Executives." His PhD from Saybrook University is in humanistic psychology. He can be reached at www.powerspeaking.com.