Excellence in the workplace is always worth celebrating.
One way that Corp! magazine recognizes some of the people behind Michigan's economic successes is our annual Most Valuable Professionals/Most Valuable Millennials/Most Valuable Entrepreneurs Awards.
While the full list of winners follows, those rising to the surface as overall category winners deserve "headline" attention.
They include:
• Lynn Perenic of Argent Tape & Label, Inc. in the Most Valuable Professional category.
• Paul Hickman of Urban Ashes as the Most Valuable Entrepreneur.
• Misha LJ Stallworth of Hannan Center as the Most Valuable Millennial.
The professionals so honored are making business happen in Michigan, serving their community, demonstrating strong leadership skills in growing and managing a successful business, becoming industry experts and delivering lucrative business results.
We feted the winners during an April 19, 2018  awards reception at the International Banquet Center in Detroit.
Here are brief bios of all the winners, as well as some of their thoughts about leadership and insights into what drives them.
Most Valuable Professionals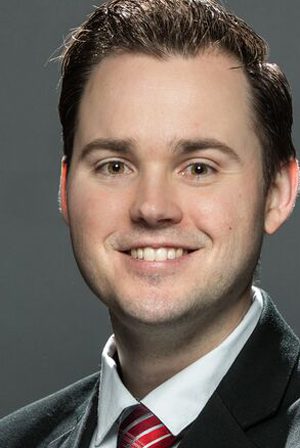 Michael Crank
Sales Manager, Fogo de Chao
Troy
linkedin.com/in/michael-crank-52144b58/
Michael Crank says he is constantly inspired to be the best he can be, not just in business but also in every facet of life. "I spend every day trying to positively influence the world, whether it is guiding my employees to success, holding a door for a random person or closing a big sale," said the sales manager for the Fogo de Chao Brazilian steakhouse. "I believe humans as a whole deserve to be treated incredibly. I treat our employees as I would treat our most important customer. Nothing would be possible without the positive people around me. I work for my people; they do not work for me."
Crank grew up working in a family business. "My last name was on the building; therefore there was a sense of pride in me to represent the brand well," he said. "I wanted my last name to be synonymous with doing business the right way." He left his last job because he felt like the company had lost sight of its core values. "The focus on the customer experience and the respect to the staff was lost," Crank said. "It came down to only financials. Service was being cut and prices went down. Overall I decided I wanted to be with an organization that has a sense of family as well as excellence in customer service."
The biggest challenge in his industry is finding a great workforce, Crank said. "I see too many employees that have no drive and no desire to succeed," he said. "Too many people just focus on the dollar and not delivering the goods and services. How do we overcome this? I wish I knew. I believe it starts at the family level and the education level. We need to find a way to give our kids tools they need from an early age. I think the mindset of it is not given, it is earned, needs to make a comeback."
He describes members of the millennial generation as "young, hungry — we want to make a difference. Money is overrated. We do not work for money. We work for purpose."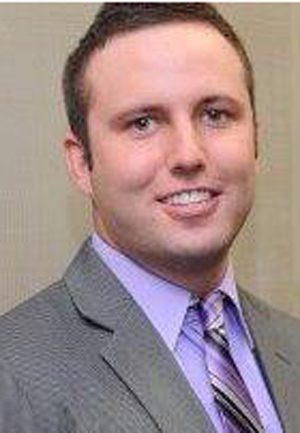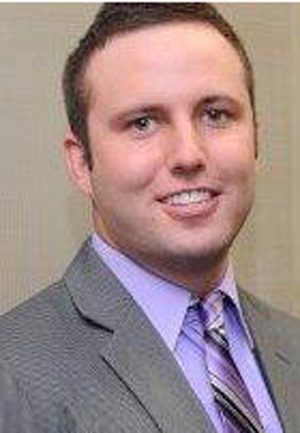 Justin Faber
Senior Account Executive, Reliance One
Auburn Hills
reliance-one.com
Justin Faber, a senior account executive at the Reliance One Inc. staffing firm, says the people and leadership team around him make him better. "I try to learn something new each day from them," he said. "Also, my wife has been a tremendous inspiration through life and into my career."
The biggest obstacle he has overcome was the transition from a recruiter into account management. "Not only did you have to worry about yourself, but now you were accountable for your team and your customers," he said. "The most important decisions are making sure the team is always learning and that they have all the tools to grow within the organization. Also, making sure our goals and aspirations align, so we know what everyone wants out of their career."
Faber said every leader should possess vision. "If you don't have a vision, then you won't have any set guidelines on where you want to go," he said, adding that the biggest misconceptions about today's workforce involve negative stereotyping, communication style and company cultures.
A big challenge is the demand for skilled talent, Faber said. "Especially in our industry we see it on a daily basis," he said. "Leaders now need to spend more time with their teams to share what they have overcome along the way. We need to lead simply by modeling, connecting and involving our teams in our day-to-day business.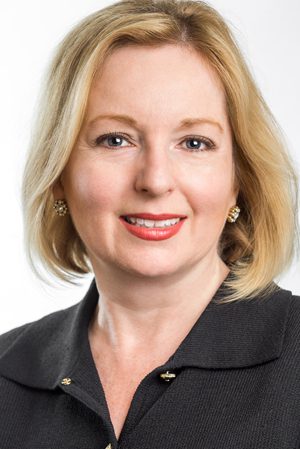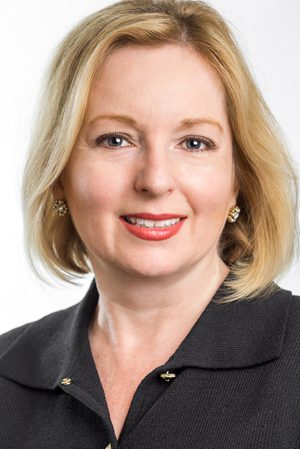 Carol Galle
President/CEO, Special D Events
Ferndale
specialdevents.com
When describing her management style, Carol Galle refers to the old folk tale "Androcles and the Lion," which tells the story of a compassionate man who notices and then removes a thorn from a lion's paw. Later that lion saves Androcles' life. "That fable sums up my management style with both employees and clients — pay attention, be compassionate and look for ways to help," Galle said.
She founded Special D Events in 1992. "During the recession, I had to reduce the size of my staff and we became very lean," she said. "Once we made it through that period, I had to make a decision whether I wanted to be a meeting/event planner with a small staff to support me or the CEO of an agency of meeting/event planners that was focused on growth. As much as I personally love planning events, I chose the latter and have never regretted that decision."
As a CEO, she aims to create and maintain a culture of responsiveness and accountability and also hire the best possible talent, set them up for success and then get out of their way. "I'm not a micromanager," she explains. She also aims to constantly stay on top of business developments. "I am always on the hunt for the latest tool, process or trend in business and specifically my industry," Galle said. "Without going into specifics that I consider proprietary, this has served my company very well over the years."
Andre Gilbert II
Office Manager/Assistant City Council Committee Clerk, City of Detroit
Detroit
detroitmi.gov
"Be impactful, be honest and lead by listening — these are words I live by," said Andre Gilbert II, office manager/assistant committee clerk for the Detroit City Council. "You will not be able to lead unless you have a strong sense of who you represent as a leader and who you are as an individual."
Gilbert counts himself lucky not to encounter many roadblocks in his career. "When I'm in a position where I have to make a decision with something that will impact the future of my career, I write the dilemma down and dissect my options," he said. "Writing things down helps me understand what I'm facing."
The best leads possess emotional intelligence, Gilbert said. "No matter what kind of work we do, people need to be recognized as people first," he said. "We all have unique life experiences, capabilities and ideas that make up an awesome team. Recognizing the strengths and humanity in team members make people feel understood, respected and connected to the work we do. Without that connection and shared purpose, we don't have a team."
Gilbert hears all the time that millennials lack loyalty and are the least engaged generation in the workplace. "Personally, I think it's that we have really high expectations of the companies we work for," he said. "We want the long-term, stable career like earlier generations, but it's also extremely important to us that the work we do has value and purpose. It's not that we lack loyalty. It just might take a little jumping around to find the perfect position to apply our passion and show loyalty toward."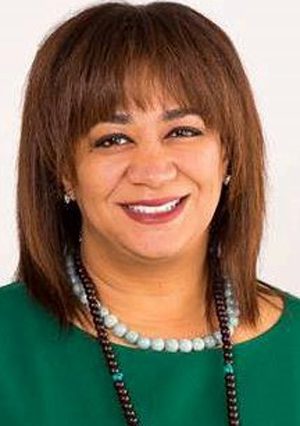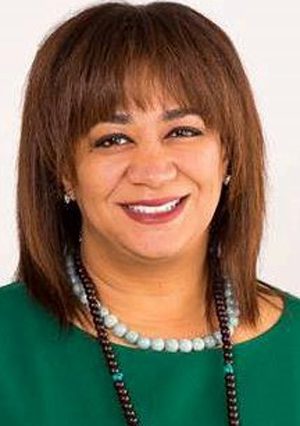 Anika Goss-Foster
Executive Director, Detroit Future City
Detroit
detroitfuturecity.com
Being a part of a demonstrable change in cities, especially in places where low-income families live, has inspired Anika Goss-Foster to be more creative, bolder and think bigger about her work. "In 2015, I made a decision to step down from an executive-level position at a national community development financial institution to come to work locally in Detroit so that I could spend more time with my children," said the executive director of Detroit Future City, a think tank and planning organization for economic development and land use in Detroit. "This decision led to my current role leading Detroit Future City. I have far more influence and the work is much more impactful than I ever thought it would be as the vice president for a large company. Prioritizing what is most important always leads to a better result."
Goss-Foster said it's important staff members feel accountable for their own work and responsible for achieving their part of the overall vision of the organization. As a leader, it's important for her to have humility. "I think it is very easy for executives to believe they should always have all of the answers and should always be right in every discussion," she said. "Strong leaders should also be open to being wrong, hearing different points of view and having a willingness to continue to learn."
Diversity in the workplace remains a problem in Michigan, she said. "There is an opportunity for Detroit to lead the country in minority leadership roles, but I think we too often revert to only hiring people we are comfortable with for senior-level positions," Goss-Foster said. "Unfortunately, those roles are still far too often white and male. This is a challenge that we must overcome in Michigan if we want to compete nationally and globally. Michigan will need to be viewed as a state where women and people of color in business can move up the executive ladder quickly and openly."
The biggest misconceptions facing professionals is that executive professionals don't need support from other executive professionals, she said. "Whether it is mentoring or peer advice, I learn a tremendous amount from other executives who are dealing with business management, hiring issues, results orientation or even real estate issues," Goss-Foster said.
Scott Johnson
CEO and President, Macomb Mechanical
Sterling Heights
macombmechanical.com
Scott Johnson is the award-winning president of Macomb Mechanical, a full-service plumbing, piping, HVAC and fire protection company offering all aspects of each division from design-build installation through service.  In 2016, Johnson was named Contractor of the Year by the Michigan Plumbing and Contractors Association. The annual award recognizes a contractor who epitomizes a commitment to the industry, the local association and the community at large.
Yodit Mesfin Johnson
COO, NEW: Solutions for nonprofits
Ann Arbor
new.org
As chief operating officer and vice president of strategy, Yodit Mesfin Johnson oversees the staff, operations and program initiatives at NEW: Solutions for nonprofits. She also joins the organizational development team as a consultant and trainer in the areas of leadership development, nonprofit management, strategic planning and diversity, equity and inclusion. NEW works to improve the impact and performance of fellow nonprofits by working alongside leaders to create high-quality strategic solutions that advance their missions in our communities, according to its website.
Robert Kennedy
President, Relapath
Troy
relapath.com
As president of Relapath, a provider of  IT solutions, managed services and staffing solutions, Robert Kennedy is responsible for the company's strategic direction. He and his team work with clients and technology partners to develop technology-based solutions that span the business enterprise and drive digital connectivity, according to the Relapath website. Kennedy has held numerous leadership positions in leading IT system integration firms since he began his career in the 1980s.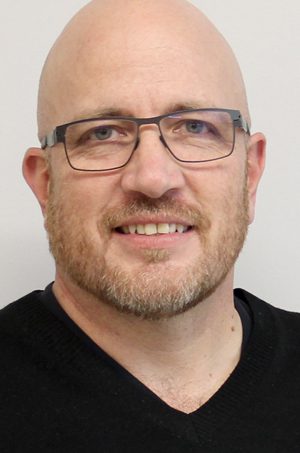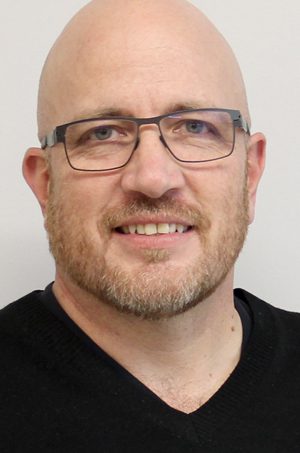 Robert Kernen
Chief Operating Officer, Jacapps
Bingham Farms
jacapps.com
Robert Kernen always wanted to grow and run a company. "Even when I was working in Hollywood, my goal was always to have my own company to pursue creative ventures," said Kernen, chief operating officer of Jacapps, a software solutions company that specializes in mobile application development. "What I do now really brings together the kinds of things that have always inspired me: creative development (in this case apps and software) and synthesizing the skills of a wide variety of talented people."
A pivotal moment came in 1996 when a friend who'd moved to Silicon Valley called Kernen and told him about what was happening there with the explosion of the internet. "At that time, I was just a producer and writer of children's TV programs, but there weren't a lot of 'experts' yet in digital media it was so new," he said. "So when the opportunity arose for me to go to work for a tech startup, I jumped at it. That was the start of my career in digital media." A second such moment occurred when Paul Jacobs offered him the job at Jacapps. "I had been working in New York City for many years, and the opportunity to grow this company — which has grown from five employees to 20-plus — and at the same time come back to my hometown was irresistible," Kernen said. "To be a part of the renaissance in Detroit and everything that's happening here has been a fantastic experience in my career."
As a manager, his biggest decisions involve hiring. "I've made both good and bad hires, and it is remarkable how much the quality and fit of the people you add to your company influences your success," he said. "After hiring, the decisions you make about focus are critical. In the technology space ,there is so much opportunity and the temptation is to run after everything. Figuring out which initiatives will support your focus and which ones will be de-focusing is a constant challenge."
Furthermore, Michigan remains behind the curve when it comes to a well-trained and qualified workforce, Kernen said. "Finding software developers is a major challenge and an impediment to growth," he said. "We need to work with government to find and retrain workers who can learn to code so that they can become a part of the modern workforce."
Matt Loria
CEO, Auxiom: The Gold Standard in Business IT
Sterling Heights
auxiom.com
Matt Loria grew up in an entrepreneurial family, with his dad and a few uncles as business owners and entrepreneurs. "I've learned that there are always problems out there to solve," said Loria, CEO of Auxiom: The Gold Standard in Business IT, a provider of IT services and security for small and medium-sized businesses. "If my companies can add value by solving problems and providing results, there is always a place for us."
Auxiom grew out of Loria's experiences as a partner in another business. "We continued to have recurring issues in finding the right IT services company that suited us properly," he said. "I called a number of my peers who also owned businesses and they had similar frustrations. It was out of that frustration that I decided I wanted to be part of the solution. I was fortunate enough to team up with an IT expert as my business partner and the company chief technology officer. He is passionate about helping people with technology and security."
Auxiom's leadership operates by the Golden Rule. Humility is also a key to successful management, Loria said. "If you think you are the smartest person in the room … you've got it wrong," he said. "Lucky for me, either my wife, kids, business partner or our employees have the right to tell me if I ever fail at this."
Some of the misconceptions regarding the business world are that professionals are always professional, entrepreneurs are all the same and millennials are lazy, he said. "Unfortunately, almost daily I speak with business owners who have really been taken advantage of by another professional services company," Loria said. "I think this is the biggest shame. I also see that millennials are marginalized as lazy. My experience with the younger generation is that they want to be a part of something great. It is our job to give our staff a place that they want to come to every day. We have to respect all generations of employees and understand where they are coming from."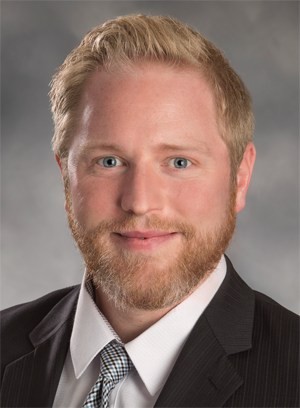 Ryan McGerty
IT Business Analyst, Beaumont Health
Troy
beaumont.org
"The will and desire to better myself each and every year professionally is what pushes me," said Ryan McGerty, IT business analyst in the IT Finance Department at Beaumont Health. That mindset served him well during Great Recession a decade ago. "That was a challenging time in Michigan, but I was able to learn the priceless value of persistence and how it can professionally keep you afloat," he said.
Having a diverse pool of talent within an organization is key to success, McGerty said. "Working at a company for 30 or 40 years is an achievement, but within that time, what have you brought new to the company?" he said. "How have you helped them adapt to changing times? How do you truly know what's happening out in the field if you've been at the same place for so long? Leaders and their employees, even with all the day-to-day responsibilities they have, need to make time for learning new skills."
Workers shouldn't feel limited by the college degree they have earned, McGerty said. "The employee should take the initiative to request new responsibilities, and you may be surprised by the results," he said. "Again in my opinion, it starts with a person's initiative."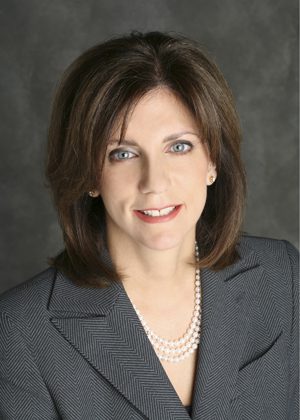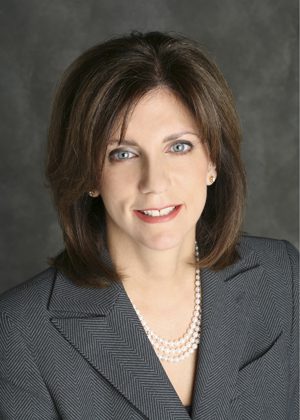 Patricia Mooradian
President & CEO, The Henry Ford
Dearborn
thehenryford.org
Patricia Mooradian has always pushed herself to be the best she can. "Along the way, I've been inspired by other leaders, innovators and entrepreneurs who have defied the odds, failed, persevered and broken barriers to reach their goals," said the president and CEO of The Henry Ford. "Working at The Henry Ford has given me the opportunity to delve deeply into the stories of many individuals, past and present, who have achieved great things through trial and error, grit and determination."
Mooradian recalls her decision 18 years ago to leave the for-profit world and join a nonprofit, mission-driven organization. "This was a pivotal moment in my career journey as it involved leaving an excellent company to leap into the unknown," she said. "I trust my instincts, and in this case, I am glad I did as this move literally changed my life. Looking back on that decision, I feel fortunate to have had this new opportunity and I'm proud that I had the courage to take the risk that comes with stepping out of your comfort zone."
At The Henry Ford, she said, it's important to strike the right balance between culture, commerce and community while empowering workers to think big, work smart and grow wisely. "That's the business philosophy that drives our organization," she said. "As president and CEO of an institution founded by Henry Ford, I must ensure that we remain dedicated stewards to this unparalleled collection of American innovation, resourcefulness and ingenuity while maintaining a mission-driven culture. As a nonprofit, it's critically important for us to maintain a viable business model that allows us to serve the community. So, our decision-making focuses through that lens. Nurturing our culture while keeping in mind that we are also a complex business enables us to operate as a financially sound organization driven to serving our guests, stakeholders and the community at large."
Success is hard to achieve without continuous reinvention, Mooradian said. "Today, more than ever before, progress, success and growth are dependent upon positive disruption," she said. "To maintain the status quo is to surrender. Every day at The Henry Ford, we ask ourselves, what can and should an American history complex be? What is our potential? What are our possibilities? What are our opportunities? How can we better leverage all of our assets, our material as well as our human capital? What positive difference can we help make in this world? Simple comfort cannot be the end game for any successful enterprise."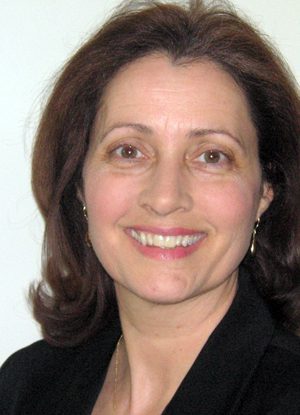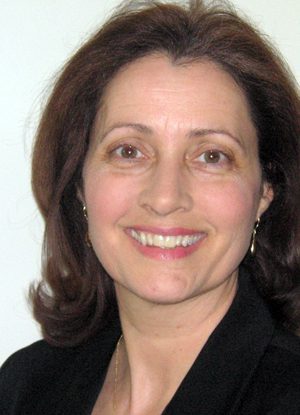 Jennifer O'Brien
President, Accounting Business Solutions by JCS
Royal Oak
jcscomputer.com
Jennifer O'Brien has taken the accounting and business concepts she learned at a corporate level and applied them to small business entrepreneurs. "I believe the right technology and accounting software can help small businesses be successful and create jobs to help stimulate the economy," said the president of Accounting Business Solutions by JCS.
She recalls talking to an electrician who was installing a ceiling fan in her kitchen. "As he worked we talked about many things in life — hobbies, family, work, passions and dreams," she said. "I suggested to him that I had a background in information technology and accounting and had just left a job in corporate America and that I felt like I wanted to work in the small business market. I really did not put much thought into the next series of events that occurred until several years later. I now reflect on this initial opportunity I was provided and realize just how fortunate I was to be in the right place at exactly the right time."
Two days after the electrician left her house, her front doorbell rang. "I answered and was greeted by a lady standing in my doorway with a box of Sage Accounting Software in her hand and a smile on her face," O'Brien said. "Her initial comment to me was, 'Hi, my name is Marge and my friend told me you could help me figure out how to use this software I just bought for my business because I can't do this by myself.' This is how my company started."
Today JCS serves businesses not only across the U.S. with offices five states but on a global level. As a business owner, O'Brien has learned to research and digest information and not make quick decisions. "The mistakes I have made have been rush decisions where I did look at all the options and information before I put pen to paper," she said.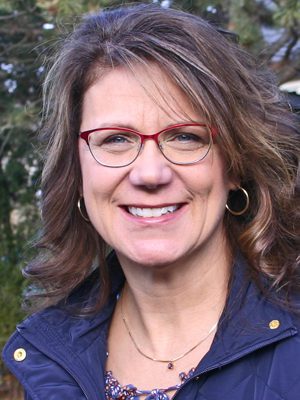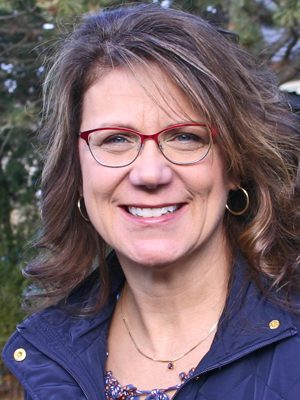 Karen Palka
Founder & Executive Director, A Beautiful Me
Port Huron
abeautifulme.com
Karen Palka was inspired to build girls' self-esteem when she saw her own worth at age 40 and she discovered research that girls' self-esteem peaks at age nine and plummets from there. "If we stand along the sidelines waiting for someone else to fill the missing gaps, we may miss our purpose of life," he said. "My personal and professional vision is to foster the self-worth in all women, with a pinpoint focus of fifth grade."
A roadblock in 2010 was an early threat to A Beautiful Me's current 10-year life span when singer and actress Jessica Simpson announced that she was going to launch a new initiative aligned with what A Beautiful Me was doing — including taking on the name of the company. "Our team consulted another nonprofit for advice and they directed us to services we could qualify to receive, such as pro bono intellectual property attorney services," Palka said. "Over the next 18 months, attorneys representing A Beautiful Me and Jessica Simpson wrote letters back and forth in negotiation stages until Ms. Simpson became pregnant and retracted her project. Our attorney then went forward to secure the trademark of the name."
As the founder and executive director of A Beautiful Me, Palka decides to surround herself with people who she says are smarter than her, as well as also like-minded people. "The core values of A Beautiful Me are held within our leadership, volunteers and as examples to our youth," she said. "Those values are encouragement, gratitude, humility, laughter, prayer, continuous improvement, respect and integrity."
The challenge in Michigan is to retain talent, Palka said. "This begins with investing in youth. Over and over again, I hear that employers cannot find the talent to fill entry-level positions with very basic skill sets," she said.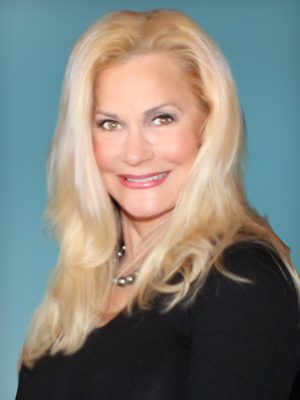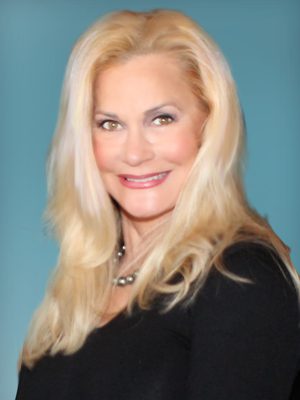 Lynn Perenic
President & CEO, Argent Tape and Label Inc.
Plymouth
argent-label.com
Lynn Perenic's vision is to create a company of empowered team members. "This is done by using financial literacy training, running a transparent company and mutual respect," said the president and CEO of Argent Tape and Label Inc., which manufactures pressure sensitive adhesive labels for a variety of industries.
A pivotal moment occurred when Perenic decided to use open book management and its tools to turn around a failing company she had purchased. "The most important decisions I make as a leader are financial because financial decisions affect people," Perenic said, adding that integrity is the most important characteristic a leader should possess.
"The simple biggest challenge is finding qualified workers," Perenic said. "This is especially true in manufacturing. I would bring back vocational education, apprenticeships and mentoring programs."
Many feel that being an entrepreneur is "easy" because from their perspective it looks that way, Perenic said. "The reality is that to be successful it takes persistence and lots of hard work," she said.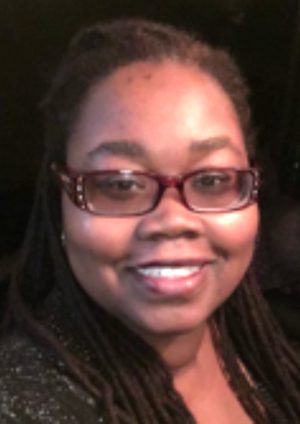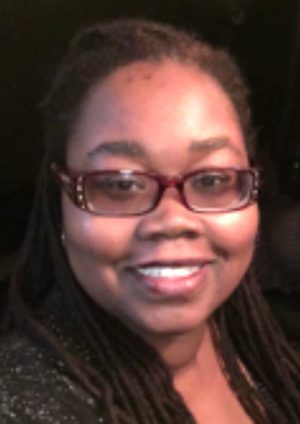 Tameka Ramsey
Owner and Principal Associate, T. Ramsey & Associates
Pontiac
tramseyllc.com
Tameka Ramsey works with nonprofits that have the passion to help and improve their community but not always the knowledge and know-how. "My goal is to use my skills, talents and education to assist individuals that strive to help build up their community," said the owner of T. Ramsey & Associates.
Deciding to leave a full-time job to invest fully in her business was a pivotal moment for Ramsey. "As a mother and wife, I have my entire family depending on me," she said. "But looking at the big picture, it was vital that I move forward and pour my all into my own business."
Many people believe owning a small business is easy, "that entrepreneurs don't have self-doubt weekly, if not daily," Ramsey said. "Having your own business means planning, working, evaluating, then planning again." More governmental policies and resources that are supportive of small businesses would ease the burden on entrepreneurs, she said.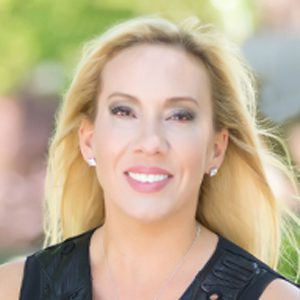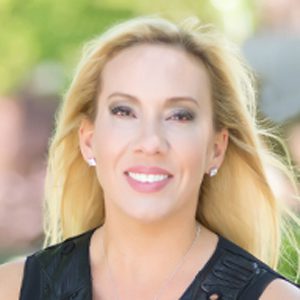 Meghan Rundell
Medical Practice Management/Consultant, Ellen A. Janetzke, M.D.
Troy
drellen.com
Meghan Rundell considers herself blessed to have worked for and with astounding business leaders and providers. "Seeing and sharing their passion for success not only in their corporate careers but in their personal lives gave me such a wonderful outlook, passion and desire to achieve more for myself," said Rundell, medical practice management/consultant for Ellen A. Janetzke, M.D.
She said she has always had a desire to work with others and help improve processes, patient care and customer service aspects in the medical field. "Years ago, I was working with a company that was struggling financially, had horrible employee engagement and poor customer retention," she said. "They were on the verge of closing their doors. I worked with them for a year helping to restructure the organization and to implement policies and compliance guidelines to protect not only their company but their clients as well. It was at this point in my life that I knew I was on the right track for my professional career."
The most significant decisions she makes involve reading trends and analyzing what she can implement effectively in the organization to promote growth. "Planning and developing new protocols to ensure the success of each staff member, and having a greater client acceptance rate is equally important," Rundell said. "Consistent staff engagement allows for the implementation of ideas. Lastly, I invest a lot of time on marketing and ethical ways of using social media to market with a powerful and positive impact. It is far too easy now for the gray line of corporate ethics to become more skewed."
Millennials have helped transform the workplace, Rundell said. "Instead of focusing on the negative outlook, look at what they have done," she suggested. "They have completely transformed how students and professionals research and look up information. Between Google, Alexa and YouTube, they have helped transform how we learn."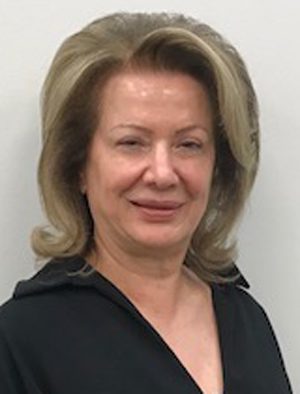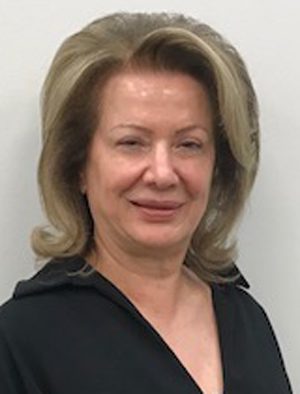 Mary Shaya
President, J&B Medical
Wixom
jandbmedical.com
Mary Shaya is driven by the belief that health care is a right to all mankind. "We apply purpose-driven innovation — a relentless pursuit of identifying unmet clinical needs to our patients and health care providers," said the president of J&B Medical, a global health care company.
J&B started providing products and services directly to patients in 2004. "This decision to go directly to the patients and payers was difficult at the time," Shaya said. "But now our approach is the gold standard of providing products and services nationally."
Her goal as a leader is not to be powerful but empowering. "My most important decisions revolve around what roles and responsibilities to give to my employees," she said. "It is my job to put each person in a position to succeed in our organization."
Business is being disrupted daily, Shaya said. "Past success will not determine who the winners are in the future," she said. "Organizations must relentlessly innovate."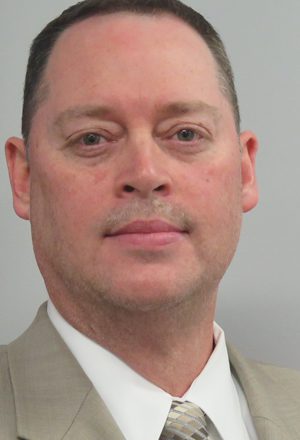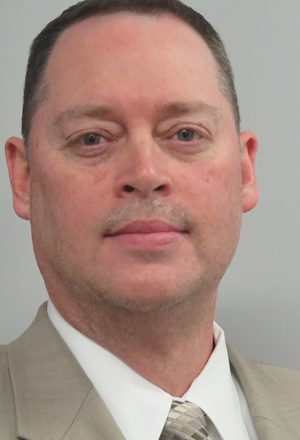 Matt Sherwood
Executive Director, VetBizCentral
Flint
www.vetbizcentral.org
Matt Sherwood's motivation is to help veterans within a three-state region to start, grow or expand their business. "Every day I wake up I know that I have the opportunity to help others that need some guidance on resources that can help them sustain their small business," said the executive director of VetBizCentral.
He recalled that in 2012 when the previous director decided to retire, he had no desire to take over. "I enjoyed my business counseling and was comfortable with my role as a business adviser," Sherwood said. "After a long conversation with Ed Ronders, the founder of VetBizCentral, I decided that I must take the torch and continue to build on what Mr. Ronders so proudly began. It was after this conversation that I told myself this is not about you, Matt — it's about helping my fellow veterans realize their entrepreneurial dreams as I have done by being a part of this organization."
In his leadership role, he strives to make financially prudent decisions. "I understand that taxpayers want accountability with federal funds," he said. "I believe we do a tremendous job in leveraging every dollar to provide the maximum benefits to veteran business owners." The biggest challenge for veteran-owned businesses is access to capital, Sherwood said. "VetBizCentral helps with that by getting clients to be lender-ready."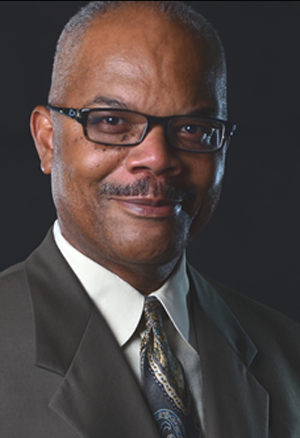 Gregory Terrell
Managing Director, Gregory Terrell & Co.
Detroit
gregoryterrell.com
Gregory Terrell is thankful for his family that has consistently supported him in all of his dreams and aspirations and let him know at an early age that there was no limit to what he could achieve if he put in the work.
"The pivotal moment in my career that propelled me was when I decided to start my own certified public accounting firm after the partner of the firm that I was employed did not support the path I felt was required for me to be successful within that firm," he said.
Now, the most important decisions he makes center on the recruitment, development and retention of team members, he said.
"I believe that the biggest challenge facing Michigan's business leaders today is the shrinking talent pool," he said. "I believe that this can be overcome by more focus on increasing funding for education and making the state of Michigan a place that attracts the best and the brightest talent."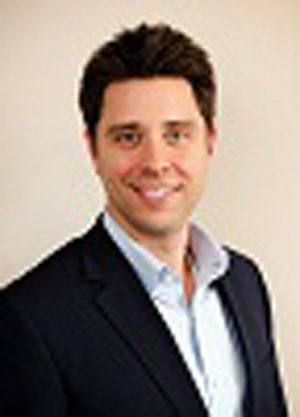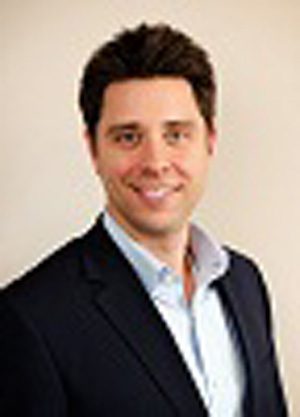 Jason VanDuyn
President, AQuest Wealth Strategies
Sterling Heights
aquestwealth.com
Jason VanDuyn wants better for his clients and employees, so he's working to create a new model of financial planning to attract the next generation of qualified financial advisers to help effectively manage the boomer population's retirement dollars; attract and retain top talent in Michigan by offering internships to qualified college students; and foster the growth and success of the Wealth Planning Foundation, a charitable organization created by the AQuest team.
"I was born, grew up, lived and went to school in southeast Michigan, so I had a very localized view when I started my career," he said. "That all changed when I enrolled in an international executive MBA, which really opened my eyes to a more global perspective that inspired me to see beyond the 'Michigan lens.' This perspective led me the largest decision I have ever made, which was to quit my job and strike out on my own founding AQuest Wealth."
The financial advice field is fractured with several platforms to work inside of, VanDuyn said. "The multitude of potential paths makes what we decide not to do far more important than what we actually choose," he said. "Choosing the second or third most effective strategy will lead the client to differing levels of financial success, but success nonetheless. The wrong choice, on the other hand, could have seriously damaging effects. I am personally obsessed with the structure of the advice business and how to rearrange the existing structure to provide consistently better paths for our clients."
Preventing the brain drain and improving public transportation are vital to Michigan's economic future, he said. "There are many qualified people without transportation to get to work," he said. "To address this, we should encourage city leaders to adopt higher-density zoning and then create regional public transportation around these highly populated areas."
Most Valuable Entrepreneurs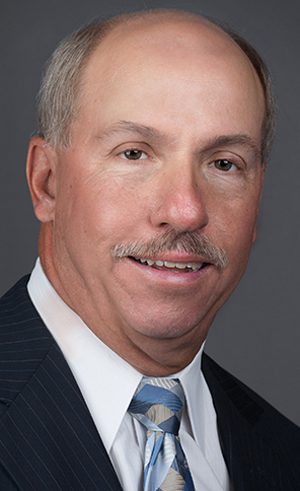 Mark Angott
President, Angott Search Group
Rochester
asgteam.com
Mark Angott readily credits a strong mentor who taught him the executive recruiting business. "The vision has always been to grow the organization to be one of the premier providers of search services in our area," said the president of Angott Search Group.
He still recalls the day in 1990 when his boss and mentor told him he could take over the business from him. "I was a key rainmaker, but from that day forward I had to wear many new hats as I took over the business," he said. Since then, his most important decisions have involved building the right team. "That took some time, but now we have the right people in place to continue to grow as an organization," Angott said.
Honesty and integrity are key to building relationships with a work team and clients, he said. "There are many challenges in today's business climate," Angott said. "One of them certainly is the fact that you have to adapt to a different type of employee as we recruit the millennial and younger generations."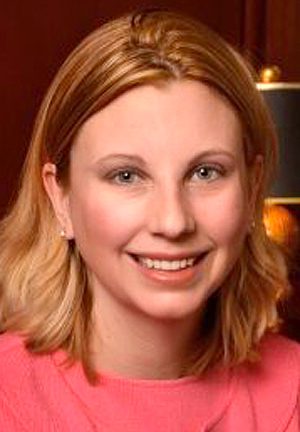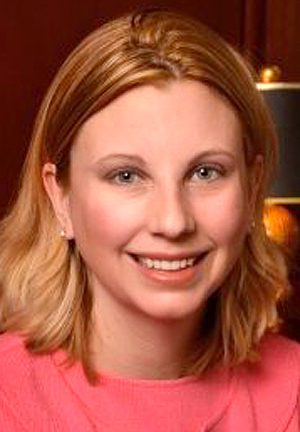 Rebecca Barens
President, Willow Insurance Group
Southfield
willowinsurancegroup.com
Rebecca Barens has a photo of Amazon founder and CEO Jeff Bezos hanging on her office wall. In the photo, Bezos is working in a tiny office, using a former door as his desk. "Mr. Bezos remains an inspiration to me as both a business leader and entrepreneur," says Barens, who started her business two years ago, a move she says was "an enormous leap of faith." While she admits she may have turned her back on the potential for more revenue, she made the decision to only work alongside industries that line up with her moral compass. "We are a state of the art agency working only with state of the art clients," she says.
Barens says her industry is impacted by a talent shortage and shifting industry trends. Also on her radar is the impact that technologies like artificial intelligence is likely to have, especially in digitizing small tasks. "Although potentially unfortunate for the less specialized workforce, the change will bring help the industry become more paperless and streamlined," she said.
That said, Barens says entrepreneurs like her don't have all the answers. "Entrepreneurship comes with a lot of highs and lows," she said. "There are usually a lot of sleepless nights. When I started I had a desk and a (borrowed) pad of paper. No computer. No phone number. No company name and logo. I built all of it from the ground up and it took years."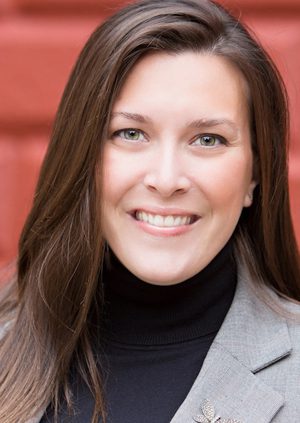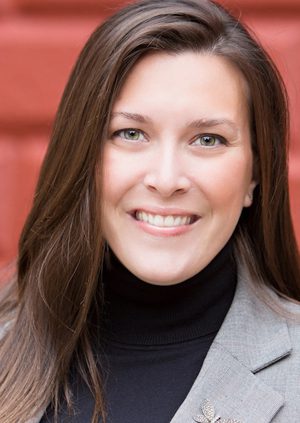 Allison Beers
Owner, Events North
Traverse City
eventsnorth.com
Allison Beers took everything she loved about past employers and things that she didn't to make her company exactly how she wanted it.
"I want our clients to feel valued and cared for while having life balance," said the owner of Events North, a full-service meeting and event management agency specializing in corporate events. "The nature of meeting and event management is one that can take over your life. I did not want a company like that. We offer unlimited sick and family time to make sure that you never miss a moment in life that is important, over six weeks of vacation and flexible scheduling. We walk out the door at 5 p.m. and turn off 100 percent — no late-night emails, no work after hours (unless your meeting is the next day)."
Beers also wanted to create a company that values community and giving back. "We all find our own pet projects, local boards and activities that ground us here and donate our time out of our workday," she said. "We're based in Traverse City but work all over the country, so this allows us to truly feel connected to the amazing city we live in."
In sum, Beers models her business after the Rotary Four Way Test: Is it the truth? Is it fair to all concerned? Will it build goodwill and better friendships? Will it be beneficial to all concerned?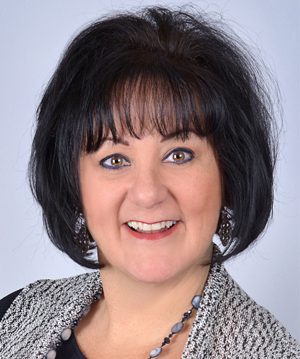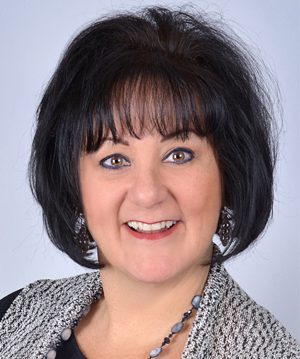 Karen Bonnici
Founder, Super Blanky LLC
Keego Harbor
superblanky.com
Karen Bonnici has always had a guiding sense to create something from nothing. "At one time I considered myself simply an artist who was fortunate to have customers that enjoyed my creations," said the founder of Super Blank LLC, which holds a patented design that turns a blanket into a wearable superhero cape without the restriction of a neckband. "Eventually I began to see myself as an entrepreneur and focused on reaching a wider audience. Throughout the process my vision has remained the same. I'm delighted when I conjure up something inventive and discover that there is a customer who is just as delighted with it."
Knowing how and when to shift directions has been one of the most important decisions she's made with Super Blanky, she said. "Changing into a licensing business model opened up the opportunity to get my products into big-box retail. The manufacturing and distribution process has elevated by partnering with a strong manufacturer, with several licensed character rights in place, and created the chance for faster and wider retail presence."
A large part of her progress has involved finding the right support system and individuals to help her achieve success, Bonnici said. "Deciding to let go of certain responsibilities and work with skilled and talented people has been one of the most important decisions I've made with Super Blanky," she said.
"There is a definite misconception about what it is to build a company and lead an entrepreneurial life," she added. "Entrepreneurship is often romanticized and considered to be a hardworking climb with a pot of gold at the end of the rainbow. The truth is that at the end of every rainbow there is likely to be another obstacle or roadblock that takes you on your next climb. One of the keys to being a successful entrepreneur is to be ready to face those obstacles and before continuing the climb be certain to put away a few pieces of gold in order to build a stable foundation for your business."
Ken Brock
Owner, Data Comm Solutions
Clinton Township
DataCommSolutionsllc.com
In 2015 Ken Brock founded Data Comm Solutions, an IT consulting company that specializes in tech support and IT services to businesses in metro Detroit. Among the services the company provides, according to Brock's LinkedIn profile, are on-site and remote IT support, business IP phone systems and antivirus and malware protection.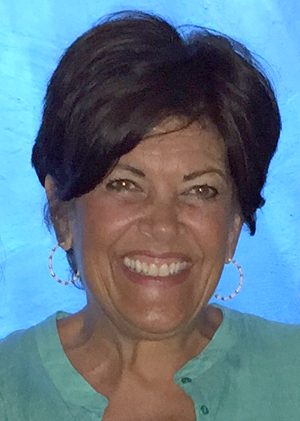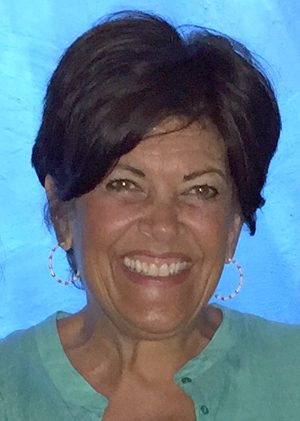 Becky Cox Riess
Co-Founder, Thumbprint Artifacts and Thumbprint Fulfillment
Detroit
thumbprintartifacts.com, thumbprintfulfillment.com
What inspires Becky Cox Riess as an entrepreneur is different from her 27 years in corporate America. "Now I can actually see that what we do changes peoples' lives," said the co-founder of Thumbprint Artifacts and Thumbprint Fulfillment. "It is changing communities. Providing employment opportunities to primarily single mothers in South Africa, most of who support an extended family and would not have a source of income if not for the use of their artistic talents, that inspires action."
Thumbprint Gallery is a gift shop that carries fair trade items in addition to locally sourced handcrafted products, while Thumbprint Fulfillment provides a menu of affordable services that meet the needs and budgets of small businesses.
"For example, one of our product lines is hand-painted candles," Cox Riess said. "It requires the skills of up to 12 artisans to paint one candle. We sold over 50,000 candles to the U.S. market in 2017. When you multiply 50,000 candles by 12 artisans and the number of people that they provide for … well, it makes it very easy to get up in the morning and get to work."
In addition, her goal is to train and hire women in Detroit who are currently unemployed. "This would accomplish our mission of helping women to have a sustainable income on two continents," she said, adding that it's important to remain open-minded to new options. "Don't hold too tight to your business plan," she advised. "Keep it flexible. Opportunities will come your way and you need to be open to seeing if there is a better path for your company than the one that you thought was the sure-fire winner."
Sam Crudo
CEO, CIA Insurance & Risk Management
Shelby Township
ciainsurance.com
Sam Crudo describes the insurance industry as a very commoditized market. "I have been passionate for a long time that we in the industry have a much larger responsibility beyond the placement of insurance," said the CEO of CIA Insurance & Risk Management. "I believe the key to managing our clients' overall cost of risk is to focus on risk management. Our clients have a solid understanding of what drives their total cost of risk and are better prepared to manage not just the cost of insurance, but all the indirect cost associated with risk that their companies face every day."
In 2008 Crudo made the decision to join a national consulting firm that would help his company move to the next chapter in its history. "Prior to that we really saw the insurance industry as being very reactive," he said. "Returning calls in a timely manner and giving you quotes based on the last three years of your business was the standard. We knew there was a better way. What if we could proactively help companies drive their business in a way to reduce their spending? The 'CIA Pathway Process' was born. With continuous improvements, we continue to develop a comprehensive, proactive risk management program that has proven itself in driving down costs for our clients."
Attracting and recruiting top talent are vital to Crudo. "Beyond attracting key talent, we are always adjusting and adapting as the marketplace changes," he said. "Making sure every decision I make aligns with our mission and purpose is key to keeping our firm on course."
Hard work alone doesn't always translate into success, Crudo said. "Hard work and commitment are only a part of the equation," he said. "Hard work is important, but in addition, you need to build a strategy for both the long and short-term. Surround yourself with top talent that shares the same vision and goals and make sure all team members have clarity on where you are heading."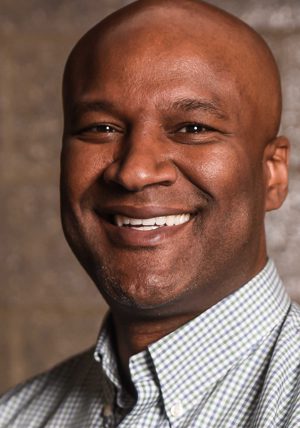 Michael Davenport
President & CEO, Jireh Metal Products Inc.
Grandville
www.jirehmetal.com
Michael Davenport learned the value of hard work and preparation from his college coach. "He would say that greatness is not like a light switch that can be turned on and off," said the president & CEO of Jireh Metal Products Inc., a manufacturer of progressive metal stampings, fabrications and assemblies. "If you want to be great you have to prepare to be great each and every day."
Davenport said his decision to pursue the acquisition of Jireh Metal proved that no man is an island and the support and counsel of a strong team is needed. "Even though Jireh was a well-run business that could benefit from my abilities, it was not an easy decision to jump," he said. "My childhood friend Greg VandenBosch really encouraged me and helped make my dreams of entrepreneurship possible."
As a business owner, the ability to listen and recognize the best idea is a critical trait, he said. "If every idea must come from the person in charge, no organization will ever realize its full potential," Davenport said. "To do that, we have to actively listen and foster an environment that encourages ideation. The ability to recognize and give credit to the author of the best idea will help any organization grow and encourage team members to share their thoughts."
Davenport strives to balance the needs of Jireh's workers, clients and the company itself. "A disproportionate focus on any one of these will absolutely impact the remaining two groups," he said. "In order to have a healthy organization, we must be able to meet the needs of our people of fair pay, stability and growth. Additionally, customers need to make sure that we provide great quality, service and value. Finally, Jireh must make a profit to ensure its ability to invest in its people, innovate, purchase new equipment and provide a return to its shareholders."
Katie Decker
Co-Founder, Collideascope
Birmingham
collideascope.co
Katie Decker's father has owned a business since she was born and taught her at an early age about hard work and doing what's right. "As I've continued throughout my career I've continued to follow those principles, which allowed me to move up quickly in any job I've had and eventually to start my own business," said the co-founder of Collideascope, a digital marketing company that focuses on SEO, paid media and WordPress. "As I started my own family, I decided I wanted to follow in my dad's footsteps and hope that I'm able to teach my kids the value of working hard."
For a long time, Decker said, she was trying to do a little bit of everything but found that when she was able to focus on what she was good at and that made her happy, her business grew. "I've been fortunate to find individuals who have the same values and goals as me, and working with others who excel in areas I don't has been crucial for my personal and business growth," she said.
Good leaders, she explained, lead by example and works as hard as they expect others to. "I've always tried to inspire others and help focus on their talents," Decker said. "Being a business owner or leader isn't about making others take on your workload but to complement what you're already doing to make you and your business better."
Andy Didorosi
Founder & President, Detroit Bus Co.
Detroit
thedetroitbus.com
Andy Didorosi started Detroit Bus Co. because he believed Detroiters deserve better public transit. "So I bought a bus! Public transit is our big huge impossible mission, so it's a pretty clear North Star to go toward," he said.
Didorosi said the company is always changing and growing and trying new things. "We're also big on bringing things from other industries into ours because transit is still pretty old school," he said. "The cross-pollination of fields is one of the few ways left to come up with anything fresh."
One lesson he's learned is that when it comes to building a workforce, you get what you pay for. "Every single time I've tried to cheap out on labor I have paid the price for it in triple," he said. "Always get the best possible team you can afford and pay them every dollar you can — and then some."
He has also discovered that the persistent image of the millennial worker being lazy, disaffected or entitled is patently false. "We're just as hardworking as our senior counterparts but for far less money and opportunity overall," he said. "It's up to both sides to bridge this gap and make a productive, inclusive workplace for people of all age categories."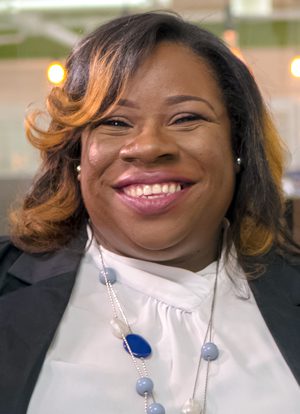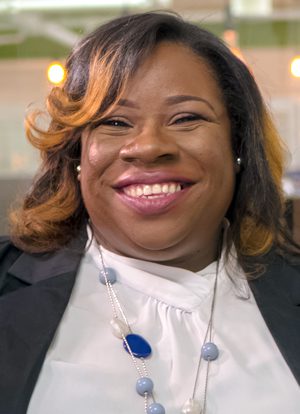 Chenita W. Gary
Founder & Lead Efficiency Manager, Optimal Virtual Staffing Solution LLC
Detroit
optimalvirtualstaffingsolution.com
Both Chenita W. Gary's great-grandmother and great-great-grandmother were entrepreneurs. "Then after 20-plus years of working in corporate, nonprofit and government, it became crystal clear I needed to pursue my entrepreneurial journey to be fulfilled and satisfied while earning a living," said the founder of Optimal Virtual Staffing Solution LLC.
Her entrepreneurial journey started with an involuntary separation from her last employer. "At the age of 42 years old with three children, being told your livelihood was ending for no reason and being assured you did nothing wrong just seemed like a lack of planning on my end. So after I was told I served at the pleasure of the employer and was wished well in my continued journey, that's when I decided to take control over where, when and how my financial means would flow. I wasn't bitter when I left. I was actually relieved because now I could live outside the box and be creative."
After founding Optimal Virtual Staffing Solution, she needed to decide what type of culture the company would develop. "I believe working in a safe and nontoxic work environment can increase services production tremendously and improve the quality of life for the employee," she said. "The second important decision I make as a leader is continuously creating empowered other leaders by cross-training and individual training."
Funding is a challenge for small businesses, Gary said. "Having access to floating and startup capital can be the life or death of some businesses," she said. "Even simple funding of mini-grants and/or loans without the miles of red tape could assist a small-business owner or entrepreneur in surviving the toughest part of the journey: getting started."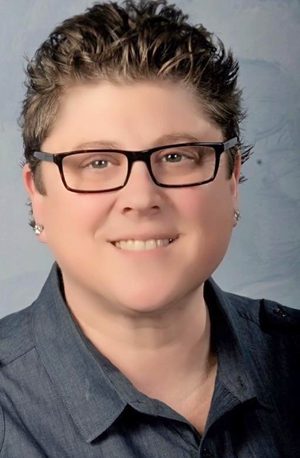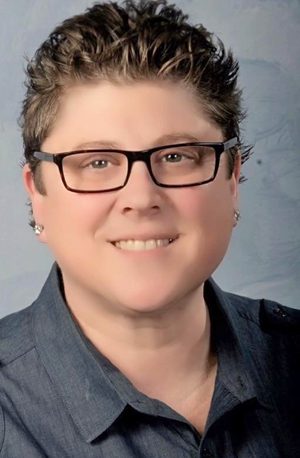 GD Glickoff
CEO, GD Top Notch Cleaning Service Inc.
Redford
gdtopnotch.com
GD Glickoff believes that hard work and dedication are keys to staying in business 26 years. "There, of course, have been ebbs and flows and it has not always been easy, but to know that you can make a difference in the community and can employ so many people is rewarding," said the CEO of GD Top Notch Cleaning Service Inc. "I would say my personal vision is to eventually franchise this business, and my inspiration comes from my family who has always told me I was capable of doing great things."
Glickoff's longevity is rooted in the realization that new construction cleaning was a vital trade. "A roadblock, of course, was in 2007 when the economy was less than desirable," Glickoff said. "Business was hard and it was one of the years I will never forget as thriving in business was definitely hard. Considering the fact of the previous 16 years in business I knew it was my duty to push forward and looking back to my business and what it is today, only the strong survive."
The most important decisions Glickoff makes involve daily operations, including managing a large crew and making sure there are no mishaps throughout the day, making financial decisions to grow the business and keep it thriving and continuously hiring new people and training them properly in less than a desirable amount of time.
"I believe the biggest problem is the wherewithal during the time it takes to turn a profit and the dedicated staff to help the business grow," Glickoff said. "I believe that many businesses have the right formula, the right mission and even the right core values. But I truly know that it takes time to turn that profit and to have the right employees embracing your vision. If business leaders can withstand this, I think the rest could be dedicated to making that company bigger and stronger."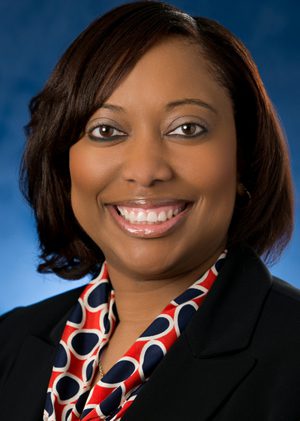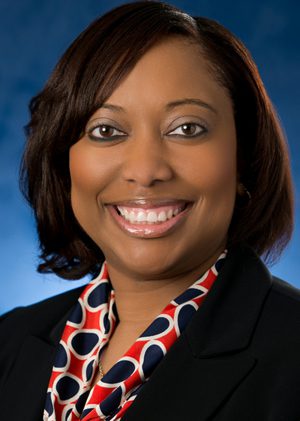 Cassandra Harvey
President, Exodus Consulting Group LLC
Sterling Heights
exodusconsultinggroup.com
Cassandra Harvey moved from Texas to Michigan in 2002 with education, experience and the drive to make a difference professionally in the metro Detroit area. "Unfortunately I was overlooked for many positions because I did not have automotive, manufacturing or union experience," said the president of Exodus Consulting Group LLC, a human resources and operations consulting group. "Fortunately, this forced me to be creative and tenacious in sharing and utilizing my skills in the consulting arena to find work. I am grateful for the experience of spending five years working with clients throughout the United States and Canada. What I learned during that time is the foundation that shaped me for the work I am leading now."
As a new entrepreneur, she receives lots of invitations to engage in memberships and associations and purchase platforms, tools or programs to ostensibly grow her business. "I am extremely judicious in determining how to utilize resources, the commitment of my time and remaining targeted and focused on the core services of my business," she said.
She has noticed a lot of networking but rarely sees businesses offering complementing services collaborate to meet clients' needs. "Some businesses will cease to exist because they either don't want to collaborate and effectively share resources or are unable to position their business to attract other business that want to collaborate in order to fully serve clients," Harvey said.
Harvey says it important for professionals to share what they know in the workplace and not be intimated when someone else also shows talent. "Those are the individuals that I want to surround myself with," she said. "They are passionate, good at what they do and always seek the opportunity to be better, and aren't afraid to take risks."
Paul Hickman
CEO/Founder, Urban Ashes
Saline
urbanashes.com
Paul Hickman says he has one simple goal: "Leave our society and our planet in a better condition than I found it."
About 1995, he hit a wall in the career he had built in the scenic arts industry as a designer, project manager, production manager and a graphics director. "I realized I did not relate to or agree with what I was helping to market or the incredibly toxic materials/finishes I was using or specifying," he said. "I felt I was killing myself both physically and psychologically. My soul had no interest in continuing this path. This started me on a path to find alternatives that did not negatively impact my health and the health of others but more importantly fed my soul. I had to do something that meant something to me."
That led him to create Urban Ashes, a business he said is designed to save trees and to save lives. "We employ intentionally simple and timeless designs into our picture frames and furniture," Hickman said. "Each item is crafted from salvaged woods, featuring rich organic textures integrated with raw modern and industrial materials. By empowering our citizens with felonies and mentoring our youth who have had contact with the justice system, we provide them the opportunity to repurpose their lives with meaningful employment. This dynamic combination of resources, all too often discarded, creates the unparalleled quality behind our handmade goods that tells a uniquely human story to pass down through generations."
A big challenge for business professionals is changing the mindset that the single bottom line is the primary goal. "When those running our businesses realize without humanity no amount of income matters, we will begin to make real progress," he said.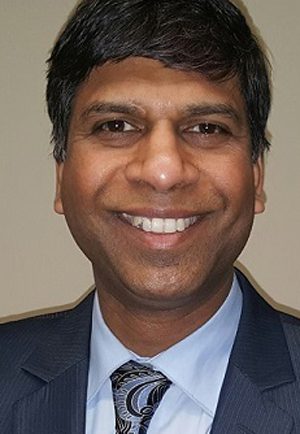 Sreedhar Kaluva
President & CEO, Unique Solutions of Advanced Technologies Inc.
Royal Oak
usatinc.com
Sreedhar Kaluva's father, who was a small business owner in India, has always been his inspiration. "He taught me how important it is to follow ethical business practices," said the president and CEO of IT services company Unique Solutions of Advanced Technologies Inc. "We can see how the companies pay hefty penalties both directly and indirectly when they take a wrong path for short-term success. My personal vision is to become instrumental in creating at least 3,000 jobs in Michigan in the near future."
When Kaluva was in high school, his father lost his business loss in a natural disaster. "It was the moment I saw the courage and state of mind demonstrated by my father," he said. "We worked together and turned around the business to be the second largest in the city. That is the moment I found that any failure can be turned into great success when you put in your sincere efforts. And that is when I learned the positive power of entrepreneurship."
Lack of talent is the biggest challenge facing all business leaders in Michigan, and it will grow exponentially in the information technology space, he said, making it crucial to attract talented people to the state and develop talent internally.
Success does not necessarily entail making lots of money, Kaluva said. "It is a relative term and may mean different things for different people in the world," he said.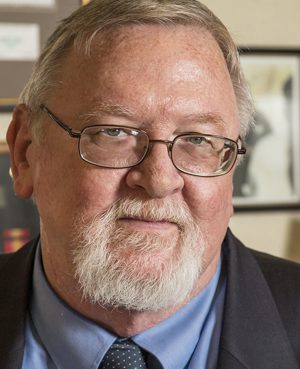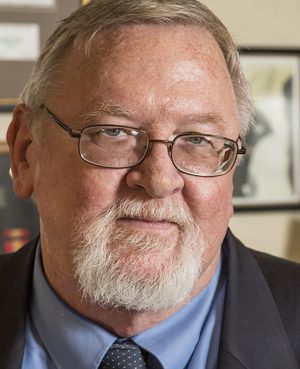 Keith King
President, National Veteran Business Development Council
Detroit
nvbdc.org
After years of successfully completing federal and state contracts, Keith King was disappointed that he could not secure bid opportunities with corporations. "Knowing that under federal law if a corporation had a contract with the federal government that they could be required to submit a subcontracting plan that included minority-, women- and veteran-owned businesses, I wanted to know why in most cases veteran-owned businesses were not being included," said the president of National Veteran Business Development Council, which certifies businesses with service-disabled and veteran owners. "That was my push."
He started Keith King & Associates in October 1998, and federal legislation passed in August 1999 established veterans as a recognized business entity much the same as women and minorities. "The calls from my friends in D.C. started shortly after the bill was signed into law, saying I was the only service-disabled veteran business owner they knew and they wanted me to start bidding on federal contracts."
Today, one of his biggest challenges is the cost of health care. "They need to review the current pricing structure of health insurance and medical billing," he said.
Many entrepreneurs lack the fundamental know-how to operate a business, King said. "The truth is, many businesspeople have great ideas but are not prepared for the reality of financing, law, operations, regulations, accounting and hiring," he said.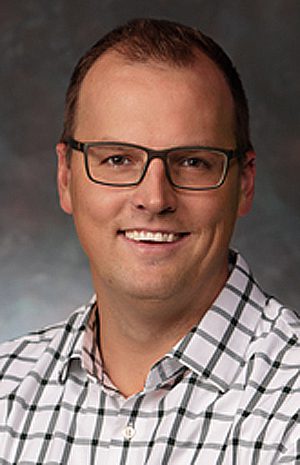 Jason Mejeur
Founder & CEO, MaxOne
Zeeland
gomaxone.com
When Jason Mejeur was in fifth grade, he had an assignment to draw a picture of what he wanted to be when he grew up. "I drew a picture of an office building and I wrote the word 'Entrepreneur' at the top," said the founder and CEO of MaxOne, a training platform that helps coaches build better athletes. "I have no idea how I figured out how to spell 'entrepreneur' at that age, but I think it's been in my blood."
A series of decisions have uniquely prepared him for his current position, he said. "Out of Hope College, I got my first job doing customer research for Whirlpool Corp. I then quit that job and essentially volunteered for three years as a college basketball coach (and getting my MBA) before getting my first paid college coaching position. I moved back to Michigan to coach at Holland Christian High School, and after my first year realized how big of an opportunity there was to provide software solutions to coaches."
As a business owner, his most important decisions involve personnel and priorities, he said. "You need to have the right people on the bus doing the right things to move forward," he said. "Every leader needs to understand relationships. Relationships drive commitment, which drives the work being done."
Specifically in the tech space, Michigan needs to cultivate, attract and retain more software development talent, Mejeur said. "We can do this by continuing to invest in educational programs and making Michigan an attractive place for technology companies to start and grow," he said.
Daniel Morrison
Founder and President, Collective Idea
Holland
collectiveidea.com
Daniel Morrison is inspired to make things better and to find more efficient ways of working. "This resonates with both my personal life and my role as a business leader," said the president of software company Collective Idea. "In my mind, there are better ways to exist as a company, better ways to take care of employees and better ways to deliver value to clients."
Morrison said he has learned to get out of his team's way. "When Collective Idea started, it was just me doing all of the work," he said. "When you add team members, though, you have to learn to trust the people you've hired and let them take the reins. It's not easy going from doing the work to managing the work, but it's really the only way to move the company forward."
He's also learned the importance of taking risks. "The easy route is to always do what's worked," Morrison said. "As a leader, though, I have to know when and how to take risks. Whether that's making a strategic hire, going after a new market or chasing an innovation, it is my job to determine when risk makes the most sense. And I'm not always right, so it is making sure risks are well-calculated."
One of the biggest misconceptions involving millennials in the workforce involves their attraction to the gig economy, Morrison said. "Not every millennial wants to switch jobs every six months," he said. "In some ways, we're building an 'old-fashioned' company that wants to build a stable team of people we take good care of. This may make us an outlier, but we see it as smart business."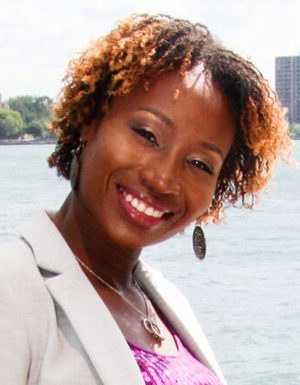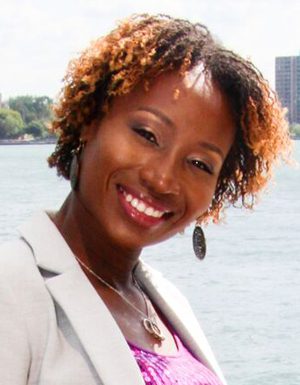 Danielle North
Founder and Owner, Kidz Kingdom Child Care & Party Center
Detroit
kidzkingdomdetroit.com
Danielle North wants to make Detroit a better place to work, play and live. "I decided to become a full-time entrepreneur in 2015," said the founder of Kidz Kingdom Child Care & Party Center. "When I made this decision, I chose to specifically create and work in spaces I believed fully utilized my talents and made the most impact in my sphere of influence. During this time, I noticed at a higher level some of the things lacking in my society. Safe, clean and fun spaces for children and their parents were a major deficit. In fact, an indoor playground did not exist in Detroit at the time. I knew then I needed to create this for my family and all the residents of Detroit."
As a business owner, ensuring there is a clear vision and direction for the organization that includes the input, skills, talents, passions and resources each team member brings to the table is extremely important, she said. "I make sure my team feels supported in their work and are bought into our purpose because it is a shared purpose," North said. "Our customers experience this through our family-focused environment and the service we provide."
Michigan needs to offer more opportunities and incentives for our small businesses, North said. "It is cost-prohibitive, thankless and difficult to remain open when you are working as hard as you can to keep all the parts moving," she said. "I think there are competitions and contests but not enough real, direct support."
People tend to believe that all entrepreneurs make a ton of money, she said. "However, I work a full-time job in addition to my business and I am more focused on providing jobs and resources to my community," she said. "We need money to do those things, but it is not a motivating factor for me."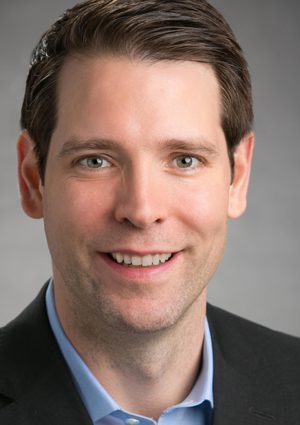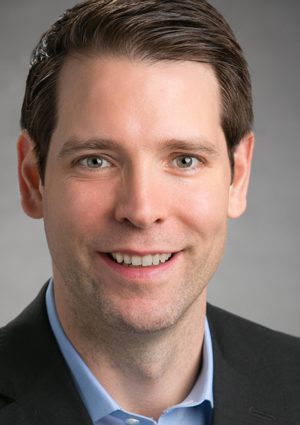 Ryan Pelerin
CEO and Founder, WSM International
St. Clair Shores
wsmintl.com
Ryan Pelerin was inspired to be an entrepreneur as a youngster. "At 12 years old I started my first 'company,' a sole proprietorship services company that provided services setting up PCs in my neighborhood and providing technical support and lessons," said the CEO and Founder of WSM International, a specialized services and solutions integrator that helps businesses migrate, transform, and automate their IT organizations. "At 16, I was offered an opportunity to build an online shopping cart, and though I wasn't a developer at the time, I bought a book at Barnes and Noble and built a shopping cart application. From there I saw an opportunity in the web hosting space, around 1996, to resell hosting services with a good margin. I founded my hosting company in 1997. Around 2003, we had to move all of our clients, thousands at the time, from one data center to another. I attempted to locate a company to assist us in that process and unfortunately, or fortunately, found there weren't any options, so we undertook the endeavor on our own. It was a very difficult process, and after that migration was complete, I saw an opportunity to launch a niche migration services company. That company was Websitemovers.com Inc., now WSM International."
Pelerin loves solving problems as an entrepreneur. "I find that I get the most inspiration in the face of a significant challenge," he said. "Driving top-line revenue and profitability higher year-over-year and continuing to grow any business with all of the headwinds that exist in today's business environment continually excites me. I like to look back at the close of each calendar year and review the accomplishments we've made as an organization for inspiration in the next calendar year."
Hiring people who are smarter and more experienced than you in their respective roles and leaning on them to deliver based on their experience is the most critical piece of building a business, he said. "The decision to listen to your key employees and rely on their expertise is critical, as well as getting your respective team's buy-in on short-term or long-term strategic goals," he said.
Every industry has a different set of challenges, Pelerin said. "In our case, the biggest challenge we've faced as a Michigan-based technical services firm is identifying and recruiting local technical talent," he said. "With the economic crisis in 2008-2010, a lot of young, technical talent fled the state. The Michigan-based candidates that were applying had technical skills that were very much legacy, or narrowly focused on custom software/applications or systems related to the automotive or manufacturing industries."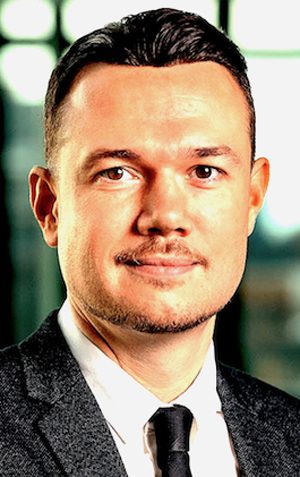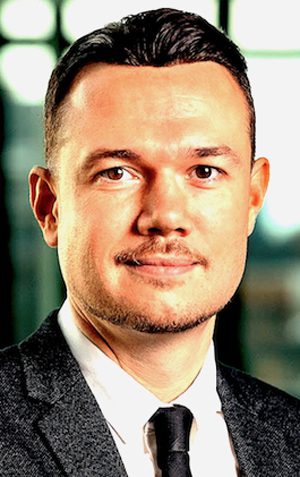 Andrew B. Raupp
Founder, STEM.org
Southfield
STEM.org
As executive director of STEM.org, Andrew B. Raupp has facilitated STEM opportunities for over 142,500 disconnected youth from public, private and charter schools in more than 27 countries.
"All of my previous positions, as well as my academic preparation, have influenced my current work as the executive director of STEM.org," he said. "I grew up as a native of southwest Detroit, and it was that very community where I returned as a young adult and found an opportunity to give back by connecting at-risk youth to community field trips and hands-on learning projects," he said. "Those initial efforts have now grown into STEM.org, an international micro-credentialing organization devoted to helping teachers and students 'do STEM better.'"
The widely used STEM acronym refers to four academic disciplines: science, technology, engineering and mathematics. STEM education refers to teaching and learning in these fields and includes educational activities across all grade levels — from preschool to post-doctorate—in both formal and informal settings, Raupp explained. "Today, organizations from General Motors to Microsoft recognize the STEM acronym and have built companywide initiatives to help prepare students for tomorrow's workforce," he said.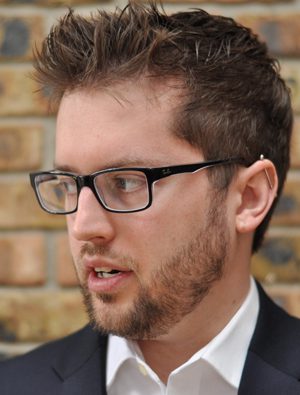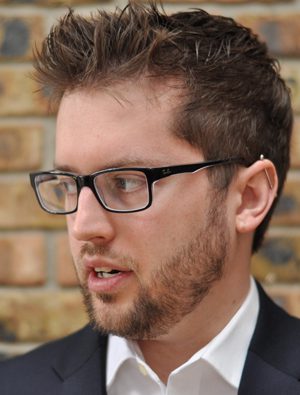 Ian Richardson
CEO, Doberman Technologies
Mason
doberman.net
Doberman Technologies, which serves as an outsourced IT department for small businesses, exists to help clients achieve their goals, said CEO Ian Richardson. "Likewise, the reason for my participation in Doberman is to utilize our team to help myself and my family achieve our own goals," he said. "By being fanatical in my approach to supporting both my team, as well as Doberman's clients in any way I can, I ensure all parties' success."
The decision to double down on strategic planning and develop a bench of leaders has been integral to Doberman's continued growth and success, he said. "The ability to listen and comprehend above all other items is key," Richardson continued. "Active listening and the ability to turn off any sort of reactionary feelings are vitally important to successfully engaging with the team."
Still, talent is difficult to come by, he said. "The economy is going so well, the majority of technical staff are already hired," Richardson said. "We've focused on a training and developing mentality at Doberman — we take raw recruits and build them into technologists."
The "greedy business owner" remains a stubborn stereotype, Richardson said. "Making sure to educate people on a company's vision, mission and values helps offset this perception," he said.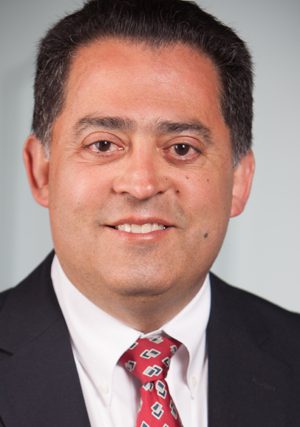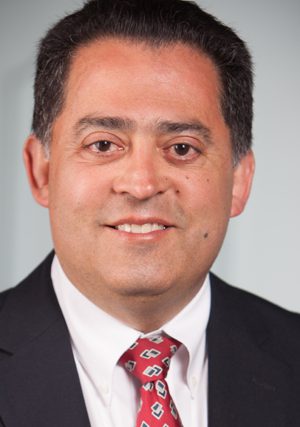 Jim Roberts
President/Member, Jim Roberts Enterprises LLC
St. Joseph
jimrobertsenterprises.com
When Jim Roberts graduated from college, his father gave him a card that he has kept at his desk ever since. It reads:
Dare to be Daniel
Dare to stand alone
Dare to have a purpose firm! (Bliss)
No rebuke is so powerful
As the influence of a good example.
"My family has inspired me to be a leader my whole life," said Roberts, president of the Jim Roberts Enterprises management consulting company. "As a fifth- and sixth-grader, I was the captain of the Crossing Guards and realized how good it felt to help others. That feeling has remained with me through my school years and my professional life. I have adopted a 'pay it forward' mindset. When I help others, I don't expect that person to return the favor to me. I would much rather they do something thoughtful for someone else."
He remembers traveling for a corporate job. "I had approximately 3,000 people reporting to me in over 52 countries and I traveled extensively," he recalled. "I enjoyed my work, but the time spent away from my family was taking its toll. One day a client said to me, 'You have the ability to be the CEO of a large Fortune 500 company and I can see myself working for you someday.' The question I had to ask myself was, what was I willing to give up in order to climb that ladder? Did I have to miss my children growing up because of my career? I decided my family came first and I wanted the flexibility to be there for them as they grew up. So, I left the corporate world and started my first company. It is a decision I have never regretted." Beyond his role with Jim Roberts Enterprises, he is president of Centennial Securities Advisory Services LLC and co-owner of Lake Company LLC, a commercial real estate company.
"As a baseline, I make decisions that benefit my customers and my employees, which should be the responsibility of any entrepreneur," he said. "The most important decisions go beyond normal expectations. I always look for ways to help my clients succeed, even if it is outside of the realm of my business. It may be as simple as introducing them to another client, giving them both a business opportunity they did not have before. These additional steps do not automatically add to my bottom line. However, if it helps increase my clients' profit margin and they become more successful, it might find its way back to me."
Alex Schwallbach
Owner, AG Schwallbach Inc.
Troy
linkedin.com/company/ag-schwallbach-llc
Alex Schwallbach is owner of AG Schwallbach Inc., which according to the company's LinkedIn profile offers IT services for all types of industries, including medical, law, accounting, nonprofit, and government. "Our remote monitoring and management will reduce the headaches associated with your data," the profile states. "Cloud services include setup, backup and recovery, and file monitoring."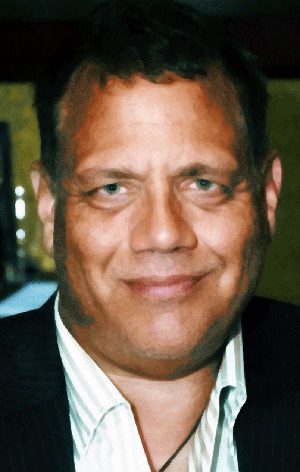 Robert Taylor
CEO/Founder, RLT and Associates
Shelby Township
rltandassociates.com
Growing up, one of Robert Taylor's favorite pastimes was reading biographies of successful people. "If it was in sports, business, music, etc., I read them," said the CEO of packaging and material handling company RLT and Associates. "Among my personal favorites were Walt Disney, Henry Ford and Harley and Davidson. All these gentlemen started from humble beginnings, so I had a leg up as I came from a solid middle-class background. Each of them started basically as a backroom tycoon and grew to become legends. For a quiet kid from Sterling Heights this struck a chord."
Today, Taylor aims to provide to clients across the country and now internationally a turnkey solution in the area of packaging, material handling, warehousing and distribution. Two points in his career gave him what he calls the "it's time" kick in the pants to launch RLT and Associates. "The first was when I was working with another couple of companies and they were shortsighted in helping the clients," he said. "The clients were looking for a solution to a couple major issues they were having. The clients came to me looking for a one-stop solution provider to streamline their process." But Taylor's employer wasn't interested, leading him to forge ahead with RLT and Associates. "The other roadblock was in 2009 when I was involved in a major car crash," he said. "I could not work for two years. I had just started to grow from a backroom business when this happened. So as soon as I got the go-ahead to get back to work, I pushed to get back to racing forward. It was also time to grow."
The most important decisions that he now makes as leader of RLT and Associates involves the path the company will take. "There are many aspects of this decision that you need to look at when running a company," he said. "The everyday operations of RLT can be handled by designers, accountants and builders who are more talented than me in their craft. This is not to say that I don't keep tabs on the day-to-day, but I need to focus on the path with regards to market, product base, locations and my people. I have to make sure that no matter how we grow and where that my team is foremost in my mind. While keeping an eye on the micro decisions of RLT, I need to look at the macro decisions."
Michigan business leaders as a whole are facing a few challenges, Taylor said, including global competition and training people to understand different cultures.
Most Valuable Millennials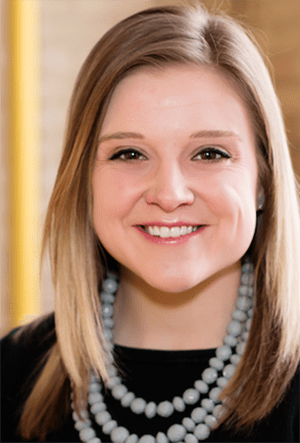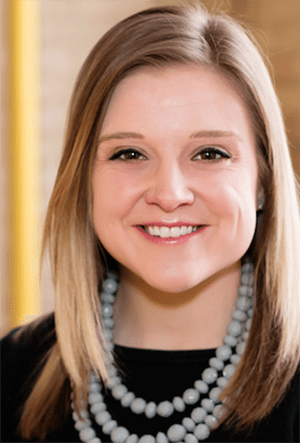 Brooke Corbin
Director of Surge, Lakeshore Advantage
Zeeland
lakeshoreadvantage.com
Brooke Corbin is inspired daily by the entrepreneurs she helps support in her role as director of Surge for the Lakeshore Advantage economic development agency. "Their motivation and passion for the innovative products they are bringing to market pushes me forward and keeps me constantly looking at ways to remove barriers for their businesses," she said. "My personal vision is to listen to their needs and only create opportunities that provide solutions to their obstacles to growth and an overall ecosystem where interconnectivity is the success."
The ability to truly listen is a characteristic that every leader should possess, Corbin said. "Listening to what has worked for others or what isn't currently working is the only way to guide others in the right direction," she explained. "The other important characteristic is providing opportunity for others to grow. Being able to guide but stepping out of the way to allow others to determine how to get there develops leaders and allows your team to have a depth it wouldn't have had otherwise leading to more innovative outcomes."
Two big misconceptions involving millennials in the workplace are that they have to do it alone and they don't have enough experience to be successful, Corbin said. "These seem contradictory on the surface, but they are directly tied," she said. "To some extent, everyone you meet has either been through something similar or is currently going through it. You can't be afraid to ask for help or to share your struggles and success with those around you. That being said, that starts with a foundation of confidence that you have what it takes, that you have unique talents and traits that will make you successful. You are enough, but you will learn quicker by looking at what others have already figured out and building on that."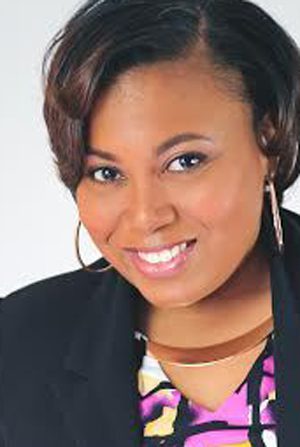 TaQuinda Johnson
Owner, T. Marie Media Group
Belleville
tmariepr.com
Like many entrepreneurs, TaQuinda Johnson saw a need. For me that need was the lack of publicity for faith-based organizations and nonprofits," said the owner of T. Marie Media Group. "I had a great desire to see that faith-based nonprofits were educated on the importance of public relations and social media and how it played a part in telling the stories of their organizations and members."
After working for the General Motors Minority Dealers Association for two years after graduation, the industry took a turn and Johnson was laid off. "This is what sparked T. Marie Media Group," she said. "It truly propelled me to push forward and do what I knew was in my heart."
Johnson is working as a social media specialist with Eastern Michigan University, where she earned a bachelor's degree in public relations and a master's degree in integrated marketing and communication.
As a public relations professional, every decision is in the best interest of the client, she said. "From who you contract with to which outlet to pitch them to, each decision is equally important in my eyes," she said, adding that every leader also needs to remain humble.
"I believe one of the biggest challenges facing Michigan business leaders is the ability to work together," Johnson said. "I see a lot of individuals within areas that lack the spirit of collaboration. I believe by sharing resources and collaborating more, more will get done."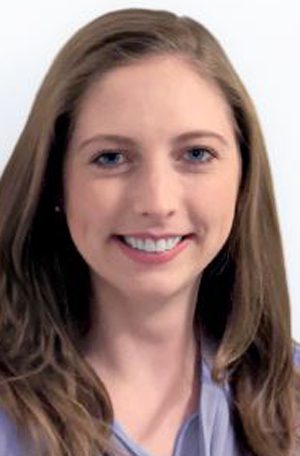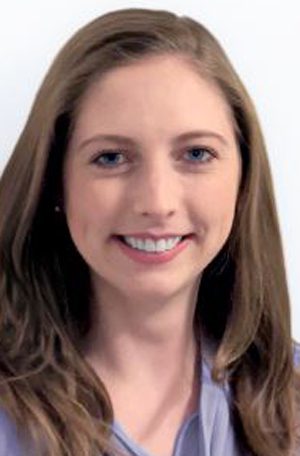 Molly Kaiser
Brand Marketing and Communications Coordinator, Amerisure Insurance
Farmington Hills
amerisure.com
Molly Kaiser graduated from Michigan State University in May of 2017 and began her career with Amerisure Insurance two weeks later. "I am grateful to be surrounded by leaders who support my drive to learn all facets of the industry, so I can contribute to the organization's success by implementing a digital marketing strategy that complements our promise of delivering superior service second to none," said Kaiser, brand marketing and communications coordinator for the property and casualty commercial insurance company.
"I manage our website and social media pages, and develop strategic communications for both internal and external distribution," Kaiser explained. "Through execution of a digital marketing and communications strategy developed around analysis of data and insights, I work to bring value to our partner agencies and our internal stakeholders, by providing them with relevant content to share with prospective and current policyholders."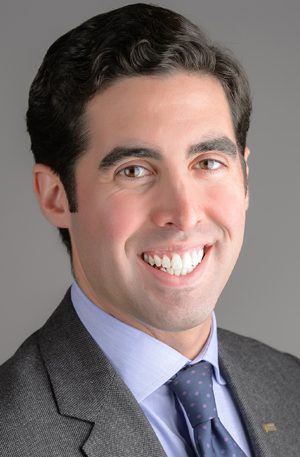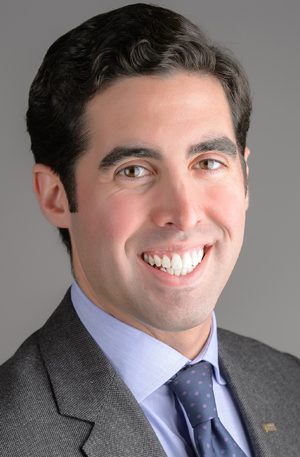 Daniel J. Kaufman
Senior Vice President – Corporate Growth, H.W. Kaufman Group/Burns & Wilcox
Farmington Hills
hwkaufman.com
One goal Daniel J. Kaufman consistently sets for himself is to continue to learn and use that learning and experience to grow within the company and take on new and challenging responsibilities. "It's really seeing the growth and the results that motivate and push me to do more," said the senior vice president – corporate growth for H.W. Kaufman Group/Burns & Wilcox, a wholesale insurance broker and underwriting manager.
"My greatest professional achievement has been leading the Chicago office to a 250 percent increase in revenue over the past five years," he said. "It was a tremendous opportunity to grow a team and learn a tremendous amount about what drives our clients. It gave me a terrific base of experience to apply to my new position back home at headquarters."
He considers any decisions he makes regarding staff as the most important. "In professional services industries, the business is always dependent on having smart, motivated, driven talent, so a great deal of my focus is on retention, professional development and recruitment," he said.
Everyone is dealing with the increased speed of business, with the reliance on technology and innovation. "But in the end, business is still about relationships," Kaufman said. "To me, a great leader can relate and connect with people as well as understand an individual's needs. It's something my grandfather, Herbert W. Kaufman, was known for in the industry, and I learned from him that when you put energy and thought into every relationship, the business will succeed."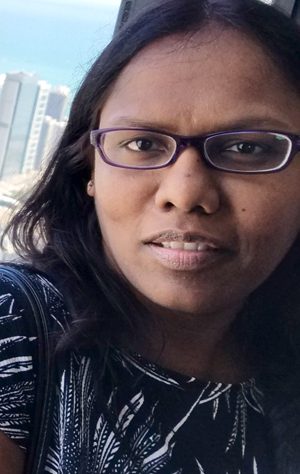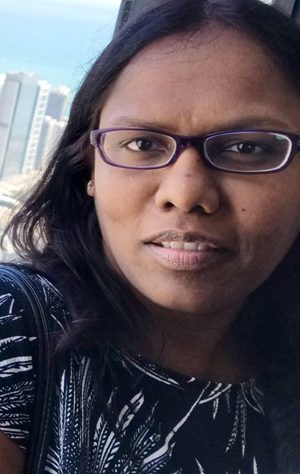 Shantha Kumari Rajendran
Staff Engineer – Systems Lead, Panasonic Automotive
Farmington Hills
na.panasonic.com
Shantha Kumari Rajendran said her mom went through a lot of pain and hard work in running the family and bringing in income because she was not educated. "At a very young age I decided that I will get a very good education and be capable of running the family with my job income," said the staff engineer – systems lead for Panasonic Automotive. "After my first baby and (my) return to work I realized I was not growing enough. So I decided to pursue a master's degree with an 8-month-old daughter. From that moment I have been a lifelong learner, and the education and training I undergo helps me grow irrespective of any other limitations I face."
She handles multiple customers, projects and team members, meaning constant prioritizing is needed to satisfy various external and internal stakeholders. "That seems to be the biggest decision I take to keep the organizational activities up and running," she said. "Keeping the team members aware of the priorities and building them and trusting them to be decision-makers also is a big task."
Leaders should be able to encourage team members and make them see the organizational vision and impact on the community, she said. "Once that's done, a leader can sit behind and help the team achieve the vision. Without the team, an individual cannot make success happen. That's the most important understanding a leader should have."
She notes that women still account for only 9 percent of leaders in technology organizations. "I believe the world and Michigan's auto industry is changing, but at an extremely slow pace," she said.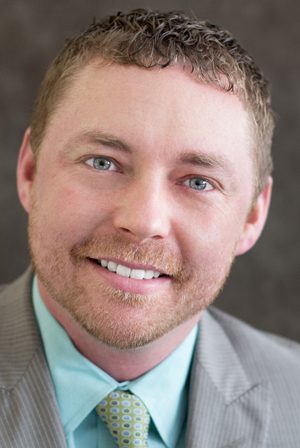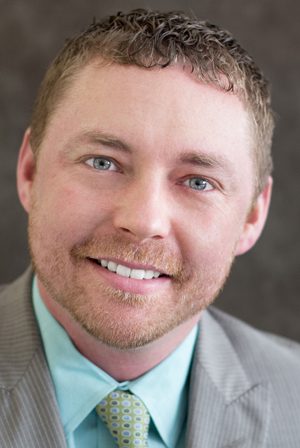 Kenneth Leonard
Vice President of Commercial & Private Banking, Arbor Financial Credit Union
arborfcu.org
Kenneth Leonard's daily goal is to leave people feeling better than they did before he interacted with them. "I hope to contribute to someone's joy and happiness rather than be a sucker of energy," said the vice president of commercial & private banking at Arbor Financial Credit Union. "I have a genuine desire to find a way to help people. There is too much negativity and pessimism in the world, so I try to counter that with my interactions with people as much as I can."
Leonard said he never had a desire to get into banking, but when a friend made him aware of a
community/marketing position at a startup bank, he was interested. "Shortly after I got there one of the loan officers left and the bank asked if I would be interested in being a loan officer," he said. "I didn't know anything about lending or banking, but they said they could teach me that stuff but they needed someone who could go meet with clients and be involved in the community. It was that risk that started my banking
career 14 years ago."
He views the most important trait in business as the ability to connect with people. "Leadership is a people business," he said. You have to have and show empathy, compassion, listen and care — not just for your employees but anyone you interact with."
Millennials must still battle the stereotype that they are needy, lazy and want everything handed to them, Leonard said. "I couldn't disagree more," he said. "As a stereotype, we want flexible work hours and work/life balance. Since this is a relatively new concept that has been driven by the millennial generation, this is often categorized as needy. This need for work/life balance can also come off as lazy. We aren't lazy. I may want to do things with my family or friends during the workday but you will see me working late into the night if needed to get the job done. Finally, we don't expect things to be handed to us, but the rationale that the variable of time on the job or with the company receives a higher value for a promotion than talent and execution doesn't fly with us."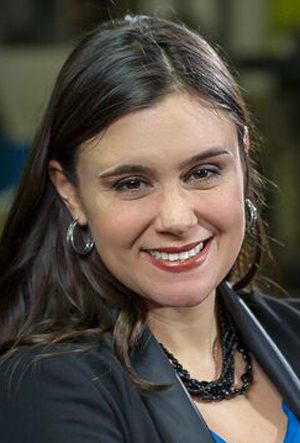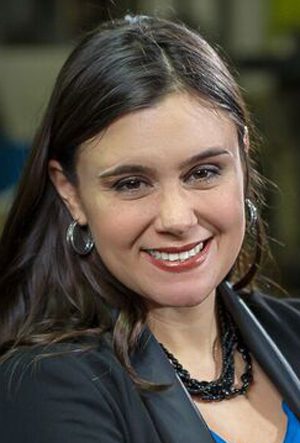 Patricia Lopez
President, Rose-A-Lee Technologies
Sterling Heights
rosealeetechnologies.com
Patricia Lopez's father is her inspiration. "He is literally the definition of the American dream," said the president of the Rose-A-Lee Technologies contract manufacturing company. "When I was little we lived in a low-income neighborhood and he worked hard for his father's business that did prototype sheet metal stampings. Eventually, he worked to get out of that environment. Then when his father passed, he opened Elmhirst Industries. I remember spending most of my evenings there while my dad would work — he was on his own so much of the time. He rebuilt presses, ran parts, designed tooling, he poured his heart into building a business that would provide for his family and give us something to build a future off of."
He also encouraged her to start Rose-A-Lee Technologies. "I was sitting in my dad's office, and we were talking about my role at his company Elmhirst and how I had a desire to do more and branch out from their core business, and he looked at me and said, 'Why don't we start a company where you and your sister are majority owners and build an engineering business?' I remember thinking he was joking, but sure enough, he was serious."
Building Rose-A-Lee Technologies required creating the right type of culture, Lopez said. "Without an engaged team there is no way I could grow," she said. "I have never wanted to work in or build an organization where people hate coming to work every day. I work hard to make sure my employees know that I value them, their time and their personal life. We spend most of our available time in a day together, so to not enjoy ourselves is not a way to live our life. I always try to bring a little silliness into our day, and I make sure each employee is on a path to learn what they want to learn."
Lopez values honestly more than anything else. "I adhere to it without fail," she said. "I appreciate when someone tells me the truth even if it's bad — if I know the full situation we can work from there and take action to move forward. If honesty doesn't exist, then how do I know how to move forward to support my employees, customers and business? But then on the flip side, how would they have any security in my word if I am not always truthful?"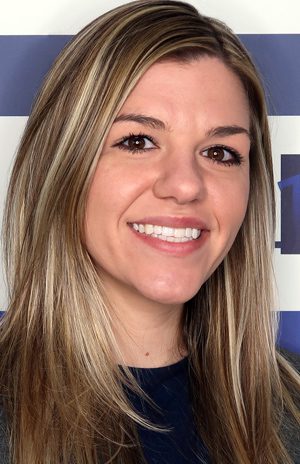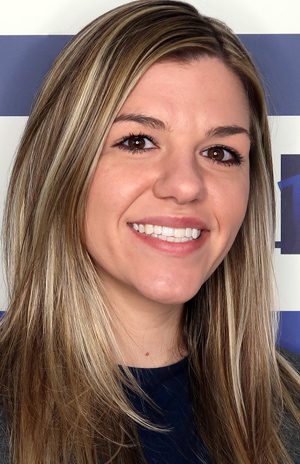 Kristi May
Account Manager, Nuspire Networks
Commerce
nuspire.com
Having a clear vision is one of the most critical characteristics a leader should possess, said Kristi May, account manager for Nuspire Networks, a managed security services provider. "Great leaders have a clear and exciting vision of where they are going, what they are trying to accomplish and can effectively communicate this vision to others."
As an account manager, her role involves managing and nurturing client relationships, identifying new opportunities among existing customers and liaising with cross-functional internal teams to improve the entire customer experience.
"One of the biggest misconceptions around millennials in the workforce is the notion that millennials are lazy," she said. "Millennials may work differently than those of other generations, but that certainly doesn't mean they're not willing to get their hands dirty. Millennials detest inefficiency and live by the philosophy of 'work smarter, not harder' and simply look for effective ways to accomplish more in less time. This attitude is not a bad thing as it often creates efficiencies, reduces resource burden and boosts production."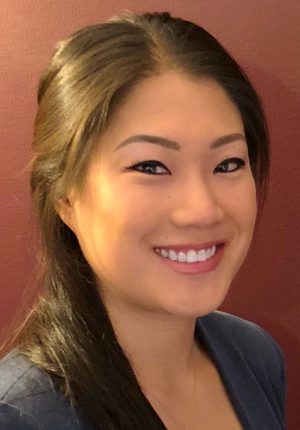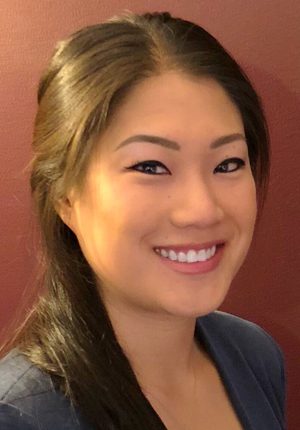 Molly McVay
Senior Doctor Recruiter, Great Expressions Dental Centers
Southfield
greatexpressions.com
Molly McVay considers herself lucky to have great mentors molding her outlook on life. "My inspiration has been to self-improve by learning from people in my life that have traits I admire," said the senior doctor recruiter for Great Expressions Dental Centers. "Whether it is a skill set, professional ability or characteristic to emulate, this has been a key to advancing my professional career."
Finding the best long-term dental providers for her organization is essential, McVay said. "Finding new ways to positively brand the company and create new and more effective ways to recruit is why I love what I do," she said. "Being able to see a direct impact on how my decisions support the company mission, while driving revenue, is challenging and exciting."
McVay believes every leader should possess a genuine enthusiasm for what they do. "I feel the best leaders know how to take a challenge and create opportunity, find purpose and rally a team around a common goal," she said. "I think it's an important quality, and people can tell when it's authentic."
A big misconception she has observed about millennials in the workforce is overgeneralization and underestimating their potential as a whole. "As a millennial myself, I started my career in the midst of an economic recession in 2006," she said. "I found a sales job working on commission only (which was one of the few options for young 17-year-olds with no work experience). This opportunity and competition for work as a whole taught me how to truly value opportunity and to persevere through a difficult path."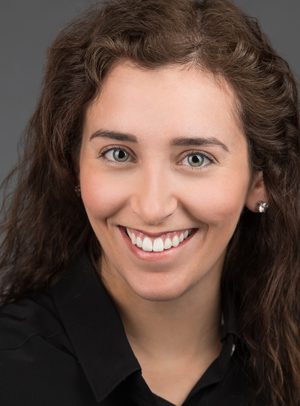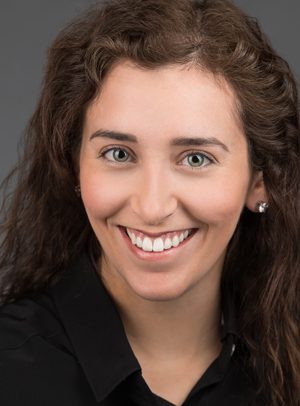 Jessica Minnick
Director of Communications, Troy Chamber of Commerce
Troy
troychamber.com
"Maintain a global vision while making a local impact," is a personal view that Jessica Minnick aims to live by every day. "I've always been a passionately curious person by nature," said the director of communications for the Troy Chamber of Commerce. "I seek new sources for learning and growth in everything – whether it's from a podcast, book, blog post, song or a new acquaintance. The world is a global place and we're more connected now than ever. The fact that I can learn from people all over the world is very inspiring."
She describes establishing the Troy Young Professionals Network as a big accomplishment for her personally and professionally. "When you graduate college, there's no roadmap of what to do next," Minnick said. "It's hard to meet new people, and there's a gap of life skills that a university curriculum doesn't cover. It has been so rewarding to provide young professionals with a platform to make new friends, grow professionally through mentorship and develop those life skills through educational programming."
As director of communications, Minnick's goal is to make sure the Troy Chamber of Commerce brand is conveyed (both digitally and in-person) in a way that aligns with the organization's mission. "We want people to visit our website, read our e-newsletter or attend one of our networking events and know what we're all about — providing access for our members so they can generate opportunities to grow their business," she said.
Cultural intelligence is underrated in the business realm, Minnick said. "The best leaders can rise above the limits of their cultural conditioning," she said. "Separating from our own cultural framework requires that we intellectually and emotionally understand that most people in the world don't perceive the world in the same way that we do. At the same time, we need to acknowledge the fact that these other perspectives are just as equally valid as ours."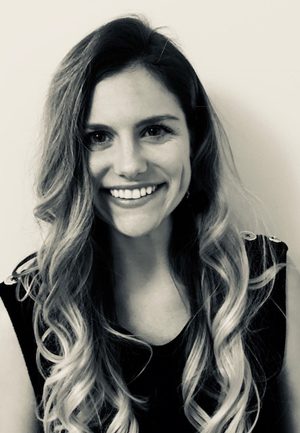 Kirsten Pearson
Director of Operations, DocNetwork
Ann Arbor
docnetwork.org
Kirsten Pearson has always been passionate about finding ways to use technology to improve health and safety. "At DocNetwork this is our core mission and we are fulfilling this need in underserved industries," she said. "Our platform is contributing to improved risk management, safer medication distribution and better healthcare management to kids at camps and schools around the country." Pearson has also always gravitated toward the theory of conscious capitalism as a strategy for a thriving business and team. "As we continue to grow it's important that this remains ingrained in our company DNA."
Pearson recalls the leap of faith it took for her to join a startup company that was being run off the founder's kitchen table. "At this stage, one wrong move could mean shutting the doors," she said of the electronic health record system for camps, child care and schools. "However, you also get to wear many hats and get experience in almost every position. This allowed me to identify both my strengths and weaknesses.  The early years were also extremely busy and challenging. However, my passion for our mission allowed me to persevere through the longest of days. This taught me valuable lessons that have shaped me into the leader I am today."
Trust and transparency are vital for any leader, Pearson said. "In order to grow and run any successful business, you need to spend time hiring the best talent you can find," she said. "Once hired, you then need to trust them to do their job to the best of their ability. It's amazing what a team can accomplish with the trust and freedom to do it. In order for your team to perform at their best, they need to have transparency as to the goals and objectives of the company."
Focusing efforts on infrastructure improvements such as public transportation are key to Michigan's future economic well-being, Pearson said. "Without these improvements, businesses like Amazon will continue to have a reason to not invest in the state. Young talent will continue to leave for other major cities. We need to prioritize how we can keep our incredibly talented students coming out of Michigan colleges and universities working for Michigan companies."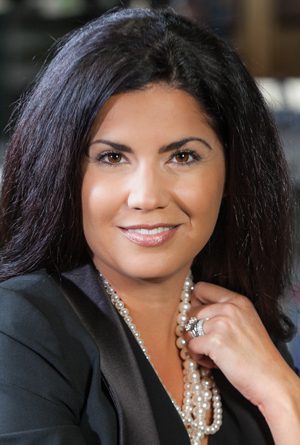 Anita-Maria Quillen
President & CEO, Diversified Engineering & Plastics
Jackson
deplastics.com
Anita-Maria Quillen finds inspiration in several aspects of life. "I find it in the eyes of our sons, the encouragement of my husband, family and friends, as well as the unique opportunity to inspire others every day, which in turn inspires me to continually push toward success," said the president and CEO of the Diversified Engineering & Plastics manufacturing company. "It is essential to have the right mindset, as that is what separates the best from others."
Quillen remembers what went through her mind when she sought approval for her idea and came away disappointed. "I was challenged on even the thought that I was capable," she said. "Their disapproval and questions spoke volumes to me and still to this day it is my never-ending encouragement."
So perhaps not surprisingly, she considers grit and the ability to maintain neutral under pressure as key leadership attributes, along with deciding on the work environment's culture. "We are only as good as those around us and will only succeed to the level of our expectations," she said. "Set the bar high! Strive for excellence and perfection, even though you seldom achieve it."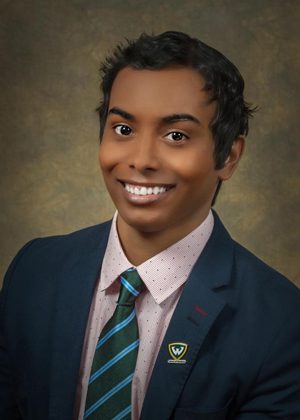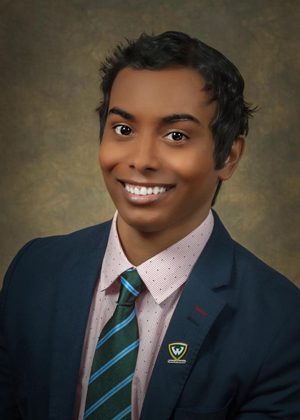 Robert T. Reaves II
Director of Strategic Planning, Accreditation and Assurance, Wayne State University School of Medicine
Detroit
med.wayne.edu
Robert T. Reaves II is inspired to drive impactful change that positively benefits society at large. "My personal vision is to develop an environment where underprivileged families in the communities I serve have access to quality health care," said the director of strategic planning, accreditation and assurance for Wayne State University School of Medicine.
Reaves was recruited by the WSU School of Medicine during a high-stakes period in the institution's 150-year history. "Accepting the position not only provided a rare opportunity to be part of a successful revitalization of a health care institution but an entry into the health care industry, one of the most dynamic sectors of the U.S. economy," he said. "The most important decisions I make relate to aligning organizational activities to meet and exceed national medical education standards. This involves influencing the organization's strategic direction using data and research to make informed decisions."
High self-awareness is a characteristic that every effective leader should possess, Reaves said. "In today's business environment, it is important that organizational leaders understand their strengths and weaknesses — this enables leaders to position themselves for continuous growth and effectively manage others," he said.
The biggest challenge facing Michigan leaders is the lack of gender diversity and inclusion in executive leadership roles, he said. "As a former graduate research assistant at the WSU Mike Ilitch School of Business, I supported published research on the status of women in Michigan's top 100 public companies," he said. "Currently, only 15 percent of board members are women, 13 percent are executive officers and 9 percent are among the highest-paid executives. Addressing unconscious bias and creating recruitment and retention programs can help overcome the issue of diversity and inclusion in the workplace."
Brian Renner
Founder and Managing Member, The Movie Insider LLC
Birmingham
movieinsider.com
Movie Insider offers behind-the-scenes film information about upcoming Hollywood and independent releases. Movies are tracked and updated through all stages of film production from concept/announcement, development, production, post-production and finally to release.
Since 1999, Movie Insider has strived to provide the most up-to-date upcoming movie release schedules based on confirmed third-party announcements and reporting.
As Founder and Managing Member of Movie Insider LLC, Renner handles the site's strategy development, day-to-day editorial direction, ad inventory trafficking and partnership relations, and oversees contracted editorial contributors and programmers.
From 2009 to 2011, he worked as the Digital Marketing Manager at the Detroit field office of Allied Integrated Marketing, an entertainment promotion/publicity agency, where he crafted digital proposals and campaigns for various Hollywood studios. Prior to Allied, Renner interned with the Worldwide Post-Production Planning team at Walt Disney Pictures where he assisted in the management of animated and live-action post-production timelines.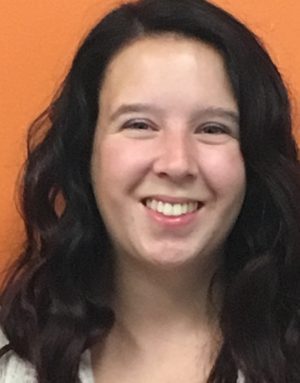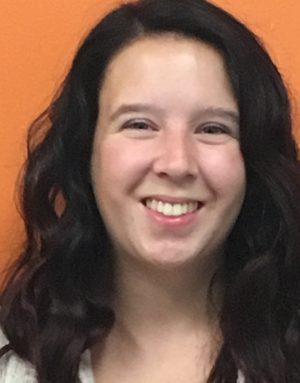 Samantha Schettner
Customer Care Representative, imageOne
Oak Park
imageoneway.com
Samantha Schettner's personal motto is, "There are seven days in the week and someday isn't one of them." She also recalls learning about several changes taking place in her department at one time and the choices she had to make in that moment. "Within a week, we learned that our team lead was stepping back into a previous role, our VP of ops wanted to move on to pursue a career that fulfilled him, and another team member let us know that she would be leaving as well to explore the world, something that had been tugging at her for several months," said the customer care representative at imageOne, a managed print company. "We had three months to cope with these large changes in our department leaving us with just two team members. This taught me how to buckle down, rely on the rest of our team and really learn how much I could push myself."
The most important decisions she makes as a leader are for the benefit of the customer, she said. "They are my first priority," Schettner said. "I directly handle all of our national service, so I specifically make my decisions based on the extraordinary service level we want to provide to everyone we come in contact with."
The biggest challenges facing Michigan's business leaders is culture, she said. "As millennials, we want to work hard, but we don't want to work our lives away," Schettner said. "New, appealing jobs keep coming out such as blogging, vlogging a professional Youtuber, etc. If we don't build companies that put a focus on us as people, we will lose millennials to these more exciting careers."
A lot of companies look for all-stars when they would be better served finding rookies who have the potential to be an all-star, she said. "We shouldn't be looking for Steve Yzerman to join our team," she said, referencing the longtime Red Wings great. "We need to find the next Dylan Larkin, Andreas Athanasiou and Anthony Mantha. These are going to be the players that really push our businesses to the next level."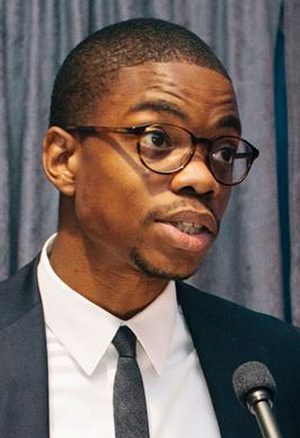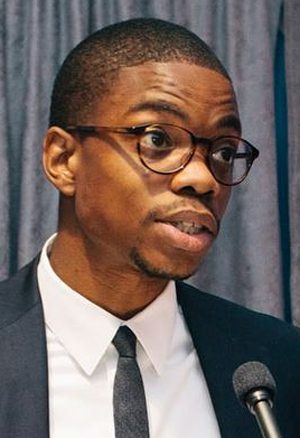 Shannon Smith
Global Philanthropy Associate, JPMorgan Chase & Co.
Detroit
jpmorganchase.com
Shannon Smith's mother is his primary inspiration. "Born a deaf woman in Detroit, she overcame various physical, social and economic obstacles to ensure that my sister and I were able to live a comfortable life," said Smith, global philanthropy associate for JPMorgan Chase & Co. "As I became older, I realized the extent of my mother's sacrifice: a deaf woman who, for years, walked great distances to find the nearest bus that could take her to the outskirts of the city for work opportunities. A woman who always kept a roof over my head and food in my stomach — and encouraged me to reach my full potential."
His mother is the reason Smith focused so much on his education. "She expanded my mind to a world that she gave me the courage to create," he said. "My mother represents the millions of mothers, the millions of African-American women who unconditionally love their children and tirelessly work to ensure that their offspring have more opportunities than they did. She is my daily motivation — and I am truly grateful for her, and to all the women who have supported me and have helped me evolve into a better version of myself."
In high school, his mother introduced Smith to Academy of Finance, a Detroit Public Schools career and technology program that taught high school students about finance, economics and accounting. Through Academy of Finance, I had the opportunity to visit New York with my classmates and tour publicly traded and private companies," Smith said. "The program also matched me with a mentor who worked for the Federal Reserve Bank of Chicago. My mentor and I maintained a relationship throughout college and he provided me with motivation and tips for navigating university life and eventually the labor market. Ultimately, my first job after college was with the Federal Reserve Bank, working alongside my mentor."
In his role at JPMorgan Chase & Co., Smith helps ensure that the firm has a significant Detroit presence and can effectively allocate its $150 million commitment to relevant community organizations. "Specifically, I focus on spurring economic growth by funding Detroit-based businesses and nonprofit organizations, especially those focused on reducing socio-economic barriers for Detroit residents and providing them with greater access to opportunity," he said. A significant challenge facing Michigan's business leaders is the state of education, he said. "Data consistently shows that Michigan students are underperforming in key academic areas  — and also have limited access to resources," Smith said. "As a proud alumnus of Detroit Public Schools, I have seen some of these challenges firsthand. As leaders, we need to be more thoughtful about how we prepare the future leaders of our businesses and guarantee that they have the necessary skill set to enter the workforce."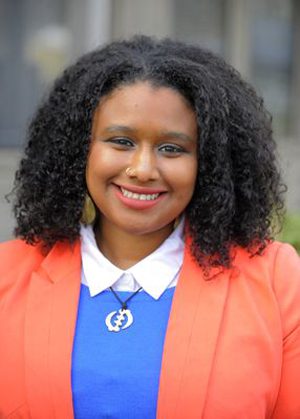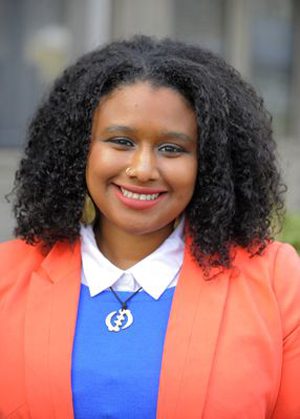 Misha LJ Stallworth, MSW
Director of Arts & Culture, Hannan Center
Detroit
Hannan.org
Misha LJ Stallworth is passionate about community spaces and connecting people across social barriers. "In community spaces, we find support, loving relationships and fun — all of which directly connect to a healthier experience across the lifespan," said the director of arts & culture for the Hannan Center, which has the mission to preserve the dignity and enhance the quality of life of seniors in Michigan.
"Deciding to run for office in 2016 has opened so many doors for me to talk about my vision of a better-connected community across age, socioeconomic status, gender identity and so many other identities that often separate us," Stallworth said. "It was my first run for office and a very challenging race against 62 other people. I grew immensely from that experience and have been better positioned to contribute to Hannan and our efforts to end ageism."
Her work at Hannan is all about facilitating different thinking about age and aging — for older participants and younger community members. "As a leader of my organization I have to identify elements of our organizational culture that need to be made consistent with facilitating that different thinking," Stallworth said. "I spend a lot of time looking at our organizational structure and opportunities to train everyone from volunteers to front desk staff on seemingly minor things like ageist language up to broader challenges like inclusive program development."
Fast-paced development can make it difficult to be inclusive of customers, constituents and other persons served, she said. "It's essential that business leaders find balance in capitalizing on the energy of development while continuing to consider and provide accessibility to those they serve or impact with their work," she said. "Improving customer service departments, having more community-based events or attending and vending existing events, offering opportunities for feedback and being responsive to that feedback are examples of how to overcome that challenge. At Hannan, I recently added assemblies to our quarterly calendar. As we grow it is important that our participants have regular opportunities to hear about what we're doing, to offer their opinions and feedback on new initiatives and simply to see and interact with staff whom they may not see on a regular basis."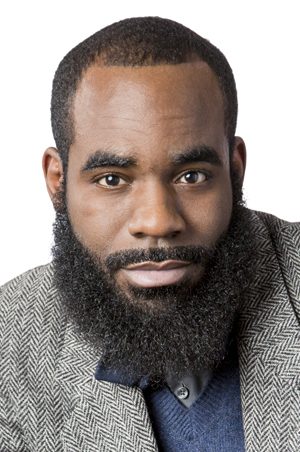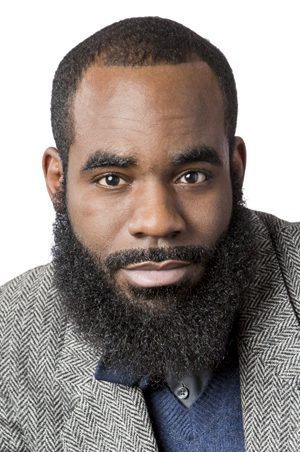 Terrence West
Account Executive, Van Dyke Horn Public Relations
Detroit
vandykehorn.com
As a first-generation college graduate, Terrence West envisions himself as a role model for his family and friends. "I've blazed an unprecedented trail that allows me to have a positive impact on my community through my professions and offers an avenue to engage my family about setting personal expectations and achieving them," said the account executive at Van Dyke Horn Public Relations. "I'm moved by the opportunity to connect underserved families to the resources needed to improve their quality of life. I'm encouraged by my family and friends who look to me as an example of how an elevated level of tenacity and sagacity can fuel one's pursuit for personal success."
Generations of his family have worked as manual laborers. "I had no previous experience working for a prestigious organization in a professional setting," West said. "I sought out professional development opportunities that helped me adapt to Detroit's business culture and raised my awareness of business etiquette. I collaborated with individuals and organizations for opportunities to expand my communications skills outside of my work with Van Dyke Horn Public Relations, helping me to further build my expertise as a public relations practitioner."
One of the most important decisions he's made at Van Dyke Horn Public Relations is committing himself to improving the quality of life for low-income families who face challenging circumstances through collaborative work with The Heat and Warmth Fund, New Detroit Inc., Hudson-Webber Foundation, Knight Foundation, Detroit Public Schools Community District, Detroit Future City and the Coalition for the Future of Detroit School Children. "This decision motivates me to give 100 percent effort to help vulnerable families escape impoverished circumstances," West said, adding that he believes the biggest challenge facing Michigan's business leaders is the intergenerational disconnect that doesn't facilitate a reciprocal culture of mentorship, including personal and professional development.
"Often times, millennials are seen as being out for themselves and unwilling to stick around for long," West said. "As a millennial, I desire work that is fulfilling, access to uncapped professional development opportunities and flexible work hours. I need an employer that supports my community-oriented mission and entrepreneurial ambitions."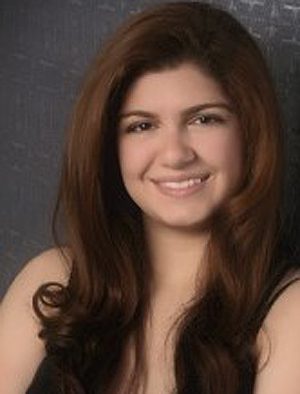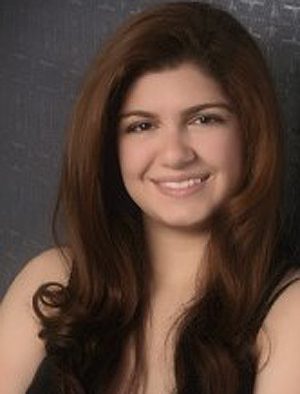 Danya Nicole Ziazadeh
Undergraduate Research Assistant, University of Michigan Medical School
Ann Arbor
medicine.umich.edu
Danya Nicole Ziazadeh is driven by the desire to use her passion for medicine and public health, as well as the skills and knowledge that she is gaining through her education, to better contribute to the community. "I believe that it is critical for us, as individuals, to focus our talents to also help others," said the undergraduate research assistant at the University of Michigan. "This belief has inspired me to become actively involved in local community efforts as well as international humanitarian projects."
In 2015, Ziazadeh attended the Leadership and Global Health Program at Brown University. "This experience provided me with the opportunity to examine some of the most concerning global health issues, consider the required response of leaders in the medical community and become even more determined to help improve the health of populations in our nation and the world," said Ziazadeh, who is currently enrolled at the University of Michigan School of Public Health while preparing for medical school. "Although there is much that I would like to accomplish, at this time, I am assisting a research team within the medical school in identifying new therapies to improve survival rates in patients with various types of cancer. The lessons that I have learned from the process of conducting research will serve as a guide for decisions that I make and will positively influence the health care initiatives that I undertake."
Leaders must realize they have a responsibility to the communities in which they live. "Our contributions have an impact on community life, whether it is through job creation, environmental considerations or promoting leadership programs," she said. "Therefore, we need to become more involved in connecting with and helping our communities grow and flourish to ensure that we can all prosper."
There is often the misconception that millennials are not as hardworking or caring about the world around them, she said. "In reality, we millennials are very fortunate to have been raised by highly dedicated Generation X and baby boomer parents," she said. "As a result, many of us are more compassionate, open-minded and innovative, aware of global issues and focused on social justice, caring about personal relationships, and are committed to making the world a better place. With the power of social media, we are also more effective in accomplishing what we believe is important in life."