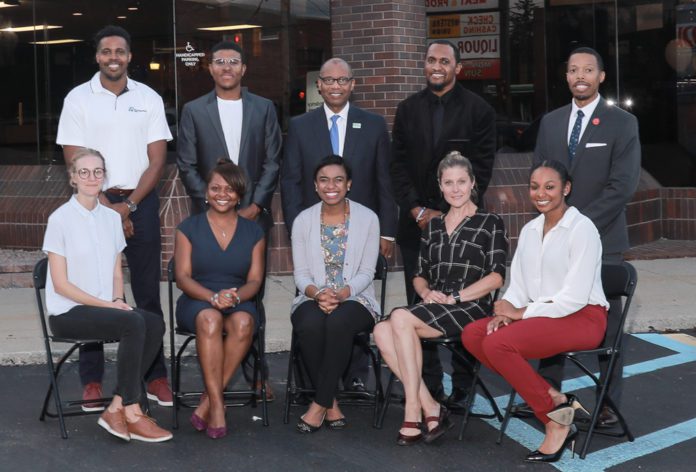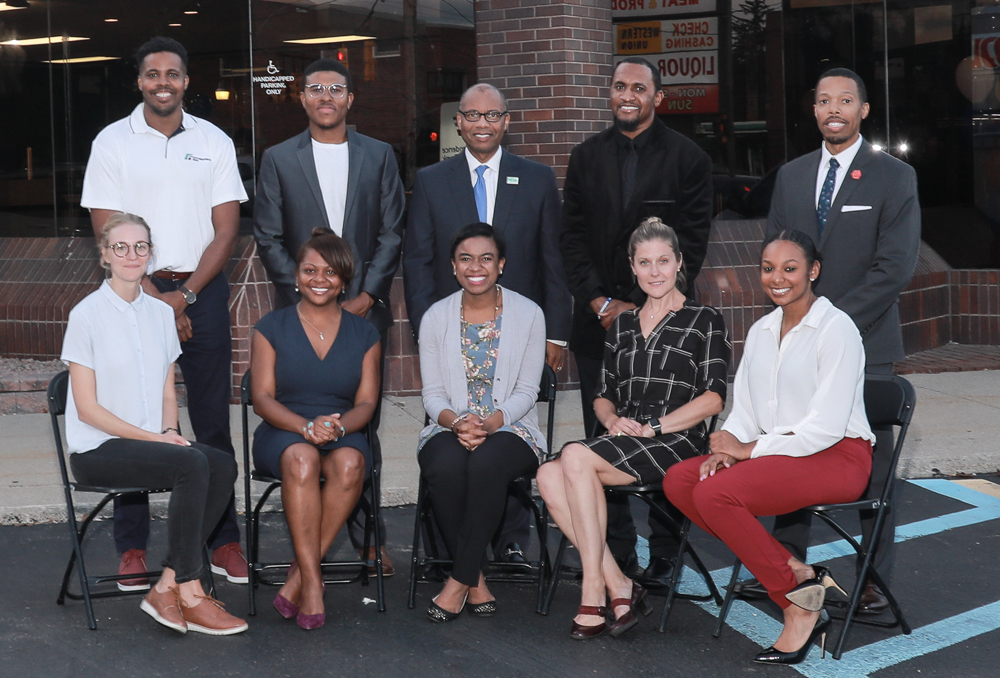 Millennials and their younger cohort in Generation Z are smart consumers, and businesses in a range of industries are working hard to get their attention. One local bank is doing even more than that – they're bringing them in as advisers.
Recently, Detroit-based First Independence Bank created a Millennial Advisory Board with the goal of boosting its understanding of this age group, creating new generational partnerships, and, most importantly, finding opportunities to empower the leaders of tomorrow, officials said.
"As banking and its infrastructure changes, you're seeing a shift from more of the face-to-face interaction to one that is more virtual. I am experienced enough now to know that to best understand the needs of customers who are different than I am is to have them at the table and in the room," said Kenneth Kelly, Chairman and CEO of First Independence Bank.
New trend
First Independence Bank is the seventh-largest African-American-controlled commercial bank in the United States. It offers a variety of banking services from managing accounts to personal loans, mortgages, consumer education and investments. Established in 1970, First Independence bank has three locations and offers banking solutions online and digitally.
There are other examples of millennial or age-based advisory boards around the nation. Many banks and credit unions are trying the concept as well as other industries, including health care, consulting services and more. For example, the Coca Cola Company uses its Millennial Advisory Council to help them stay in touch with that generation and meets with its board of directors regularly.
Local governments, such as the city of Grand Rapids, and universities including Grand Valley State University also have joined this trend, hosting advisory boards with millennial students and young professionals.
Kelly said he is happy with how the board was composed, the work it is doing and how much advice and ageless wisdom it is bringing to that table.
"It certainly has lived up to my expectations. They hit the ground running and are already making good suggestions," Kelly said. "They helped us upgrade our website in a way that took their perspective into account. They also have a desire to be involved with the community through volunteer work, and I'm pleased with their engagement and the way they represent the bank in the community."
Millennial might
First Independence Bank was one of the first institutions in the area to create a board of this kind, Kelly said, the result of meetings the bank had with its members, millennials and a key advisor, Ashley M. Williams.
Williams, who also serves on the First Independence Bank Millennial Advisory Board, is the founder and CEO of RIzzarr, a Detroit-based content-creating platform for consumers brands who want to market to millennials. The company also does market research and has worked with companies including DTE Energy, Glassdoor and Warby Parker.
"The same way companies understand that diversity and inclusion are important, they're starting to understand how the perspectives of millennials and Generation Z are important," Williams said. "Leaders see how these insights can help them better approach how to market their products and services to these generations."
The inaugural First Independence Bank Millennial Advisory Board consists of 13 Metro Detroit based members, selected from a long list of candidates, who have excelled in their professions and community service. The board was formed and seated in January 2019.
The advisory board program engages and exposes members to corporate strategies, community service and leadership development. It also serves as a sounding board for the bank, its board of directors and leadership. Moreover, the group creates events and community-focused opportunities for volunteering.
For example, the Millennial Advisory Board recently completed a community service project to support the Life Remodeled Organization at the newly renovated Durfee Innovation Society building in Detroit. Some of the community service activities included inventory support, cleaning services, data entry, and more.
The advisory board also receives financial and business mentorship to help strengthen their personal and career development as they broaden their leadership outreach collectively through various business and community outreach programs and partnerships.
Win-win
Williams said she is pleased with the advisory board experience as well and hopes more companies will reach out to her and her generation to create more of these opportunities.
"The bank's leaders have been open minded and receptive to what we're telling them. It's been humbling for all us to be able to surround ourselves with individuals like them and to connect to the board of directors," William said. "We want to be able to help the bank continue its legacy."
The inaugural First Independence Bank Millennial Advisory Board members come from a variety of employers and backgrounds. Members include: Hodari Brown, Public Affairs Specialist, U.S. Small Business Administration of Michigan; Whitney Griffin, Board Chair, Detroit Young Professionals; Edward Carrington, Founder, MytualTechnologies/Flux City Development; Kyle Bartell, Co-Founder, SitOnIt Detroit; and Wardell Littles, Financial Representative, Northwestern Mutual.
"We are excited to be a leading institution here in Michigan to incorporate a Millennial Advisory Board," Kelly said.