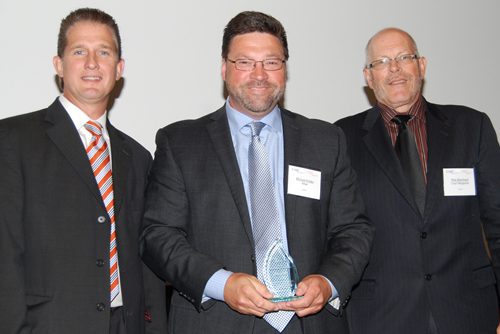 Even when the economy is humming along nicely (as it seems to be doing in most if not all sectors in Michigan), there are still the stand-out firms and organizations that rise above it all. And that's what the Economic Bright Spots and Entrepreneurs of Distinction competition is all about.
These are the companies that live for success.
Yes, they've been through challenges. And many of them have experienced real hardship as they weather economic storms. But persistence along with those tremendously helpful good ideas are at the heart of many of the firms that have made the list.
As you might expect, with economic good times among us, getting the right people in place to help with that growth has special significance to firms like A-Line Staffing Solutions, which focuses on making sure they have the software in place to help clients manage the applicant process.
Do a good job and you'll be even more successful. Says A-Line Staffing's Daniel Lochocki: "Our success in staffing health care related professionals has our clients asking us to staff other types of skill sets."
Engineering is another sector where the sun is shining.
Consider Altair Engineering, which provides clients with the tools they need to develop new products and make informed decisions and is this year's overall winner of the Economic Bright Spots awards. CEO and Founder Jim Scapa has seen more than momentum in his industry.
"We see computer-aided engineering beginning to drive the design process rather than serving as a verification tool," he says. "Simulation-driven design will enable the designer to make full use of the intelligence afforded by technology, changing design paradigms and facilitating innovation."
When the economy is rocking, so is a business dedicated to making sure people get to where they need to be to make those sales.
That's certainly the case with Aristocat Chauffered Transportation, which has implemented new state-of-the-art software that's transformed the company into one where only the world is the limit for future growth.
And getting products from one place to another within a plant is a growing sector as well.
Consider Automation and Modular Components as an example of an engineered modular conveyor solutions and components manufacturer that's well known by the automotive, pharmaceutical, electrical, appliance, solar, battery and other production industries.
The company says it's one of the few automation suppliers that engineer and produce their own products in the USA, a fact that's made possibly only by a strong support staff of engineers and technicians who provide first-hand knowledge of its products along with application support and customer training seminars.
Getting those firms the capital they need to grow in a way that attracts customers is part of what keeps Blackford Capital busy with its strategy of acquiring, managing and building middle-market manufacturing, distribution and service companies. The firm reviewed some 3,400 transactions in 2013, and has closed some 26 deals in the past seven years.
But some of the strength of the economy is occurring in the so-called service industry, one standout player being Diplomat, a specialty pharmacy business based in Flint. This year, Diplomat partnered with Kmart Pharmacy to give its shoppers access to specialty medications, which are projected to account for more than half of all sales in the top 100 prescription products by 2018.
But it's manufacturing that's heated up significantly.
Consider as an example Experi-Metal Inc., now a premier sheet metal component and assembly supplier occupying a campus with more than 250,000 square feet of manufacturing and warehousing space and some 160 workers.
It has also expanded its marketplace globally beyond its automotive roots into aerospace, military, homeland security and alternative energy.
Still, making sure those strategies play out in the marketplace depends on the kind of work done by companies like Global Business Solutions & Associates, which focuses on the value of minimizing overhead and maximizing virtual talent. "On a daily basis, we become aware of opportunities that are within the scope of our capabilities," says CEO Joan J. Epperson.
And sometimes it's also a matter of diversifying.
That was the case with Sean Halpin, whose Halpin Solutions (formerly Halpin Design) went beyond being a supplier of design and engineering services to a developer of innovative products like his PutterPower device that charges phones and even has a flashlight for golfers that want to finish in the dark.
In the case of ImageSoft, that "shift" came when owner Scott Bade transformed the integration company into one that now develops software products for the legal industry.
"More and more of our revenue is attached to our own products," says Bade, who founded the company in 1996 and now has 70 employees.
And sometimes it's a matter of sticking to a well-researched strategic plan. That was the advice Lynn Drake, president of Compass Commercial, gave when winning the overall honor as Entrepreneur of Distinction during the awards ceremony June 12 at VisTaTech Center in Livonia.
The stories continue in a time when economic renewal, perhaps buoyed by less government bureaucracy and an endearing desire to put a good idea (or two) to work for clients, employees and owners promises to energize the economy.
And that's what we really like to hear.
MICHIGAN'S ECONOMIC BRIGHT SPOTS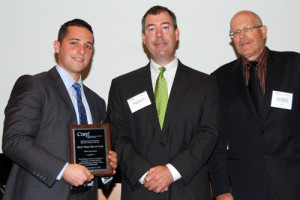 3LG Tech Solutions
Oak Park, Mich.
www.3lgtechsolutions.com
As a provider of next-generation database technologies, 3LG Tech Solutions is well-positioned to offer 24/7 access to read-only databases from anywhere. The company's SecureTech technology optimizes data to deliver super fast performance, and compresses it to achieve high volume in a small footprint. "Companies who leverage SecureTech will see significantly improved analyst productivity and expanded opportunity for analytic insights and reporting," says the company's website. "Secondary benefits such as reduced storage costs, decreased contention for network resources, and support for an overall disaster mitigation program are also possible." The company, which is headed by Stuart Newman, says its SecureTech query response performance can be as much as 10 times faster than traditional relational databases (depending on the nature of the data and query), with speed achieved through smart compression and optimization strategies that balance compression levels with performance.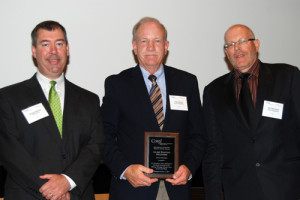 A-Line Staffing Solutions
Sterling Heights, Mich.
www.alinestaffing.com
Continual investment in technology has helped A-Line Staffing Solutions stay ahead of the curve. "In our industry, great applicant tracking and scheduling software are essential," says Daniel Lichocki, the firm's vice president. "By streamlining our recruiting and on-boarding process we are able to get top talent working faster, which gives us the competitive advantage needed to succeed in a marketplace filled with industry giants." The company, founded in 2004, has 200 employees. Staff are trained in specialized areas, giving A-Line the knowledge needed to be an industry expert and trusted resources for clients. "Due to our success in staffing health care related professionals, our clients started asking us to staff other types of skill sets," said Lichocki. "We saw an opportunity and immediately took advantage. Hiring more internal staff and creating different divisions with specialized recruiters made us immediately successful." Although the company has multiple branches across the country, Michigan will always remain its home state. "Michigan, and especially Metro Detroit, has some of the greatest talent in the country," notes Lichocki. "The diversity of people and skill sets really gives us a competitive advantage when competing across the country with other national agencies." The company plans to continue investing in staff and technology, banking on this strategy to remain competitive and profitable.
A2i Wheel and Tires
Holt, Mich.
www.a2iwheelandtire.com
A2i Wheel and Tires has diversified its marketing strategies using social media and the Internet to reach customers looking for hard-to-find automotive parts. Founded in 2009, the company now has 10 employees working out of two locations and has a diverse product offering. "Our ability to change to market demands also has allowed us to diversify our product selection," says President Adam Stevens. "We continually try to find products and/or services that will allow us to better serve each of our customers. We have been able to open up more avenues to reach our customers, including redesigning our website to make it more functional and easier to locate products." Stevens has been heartened to see Michigan's economy finally turn around. "There are more opportunities for small business than there were five years ago," he says. "Being in Michigan allows us to be close enough to major metropolitan areas and we can reach an expanded customer base in Chicago, Ohio and Indiana with one-day shipping. Even to most east coast states, it's just two day shipping." Being located in the automotive capital of the world doesn't hurt, either. "We haven't even tapped into some of the larger product lines that we can access," says Stevens. "By just growing and gaining product knowledge and experience on those many product lines that we are continuing to add is a huge opportunity of growth for us, and we are extremely excited about what the next couple of years will be able to bring."
ActiveRx
West Bloomfield, Mich.
www.activerx.com
ActiveRx strives to redefine aging and the perception of aging. The company offers a system it says helps seniors function at a level significantly below their chronological age, maintaining and rebuilding strength, emphasizing commitment as well as communication with health care providers. Utilizing Active Aging Centers, patented programs and experts trained in working with mature adults, each client's personal pace and comfort are top priority. Franchise owner and CEO Mark Lines aims to open additional facilities in Metro Detroit. The company says most ActiveRx services are covered by insurance plans or Medicare, and that many out-of-pocket costs are covered by flexible savings or medical savings accounts.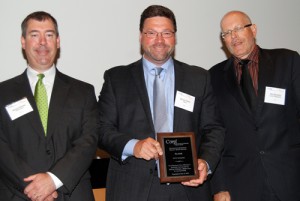 Altair
Troy, Mich.
www.altair.com
Altair Engineering offers technology and design solutions, providing its clients with the tools to develop new products and make informed decisions. CEO and Founder Jim Scapa has created a distinctive, empowering culture that allows employees to take risks and think outside the box. "The combination of cutting-edge technology, strong technical people with industry expertise, a powerful global product development consultancy, a value-based business model, and a broad array of technology partners make Altair unique among its competitors," he says. "These characteristics all strengthen Altair's mission to radically change the way organizations design products and make decisions." The company's recent product—solidThinking Inspire—is built upon an award-winning platform that allows for the use of computer-aided engineering early in the development process. The offering has helped Altair gain momentum with more than 2,000 users trained in 2013 alone. "We see computer-aided engineering beginning to drive the design process rather than serving as a verification tool," Scapa says. "Simulation-driven design will enable the designer to make full use of the intelligence afforded by technology, changing design paradigms and facilitating innovation." With 734 employees in three Michigan locations, Altair has cultivated local talent and produced many of its successes within the state. One of those is its LED lighting subsidiary, TOGGLED, which now has some 47 patents issued and more than 30 pending. Altair's strategic technology partnerships and tradition of encouraging multi-platform compatibility and open communication have afforded it global reach and a lasting presence that are essential for future growth.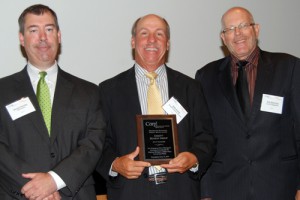 Angott Search Group
Rochester, Mich.
www.asgteam.com
As a nationally recognized executive search firm founded in 1981, Angott Search Group strives to stay on the cutting edge of technology and new ways of doing business. That includes offering services such as video conferencing, texting, social media and MaxHire, its applicant tracking system. "We recently purchased LinkedIn Recruiter for our team so that they may more effectively be able to source more candidates that are passive," says President Mark Angott. "This was a huge investment for our firm, but we truly believe it will have a large return on investment." Another recent investment has been InterviewStream, a Web application that delivers live and pre-recorded interviews. Angott says his marketing team helps build a brand for each individual. "We understand that each person is a business entity, and we want to help them build that business with social media, e-campaigns and other marketing tools," he adds. A focus on work flexibility improves employee work/life balance and has helped the firm expand geographically. Business is up 20 percent over last year, and ASG is seeing growth in every discipline, supported by strategic new hires. "As we recruit on a national basis, we observe various market trends in different geographic sectors; we have seen a dramatic improvement within the state of Michigan especially in the automotive and finance sectors," adds Angott. "This kind of progress indicates that Michigan is steadily regaining traction and points to an upturn in the economy of the Midwest."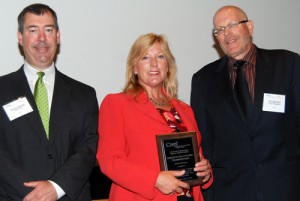 Aristocat Transportation
Warren, Mich.
www.aristocattransportation.com
Aristocat Chauffered Transportation has implemented new state-of-the-art software to run the company, a move that President Sue Jarvis says has been nothing short of amazing. "It's helped transform the company and helped us to be more efficient," she says. Founded in 1987 with 25 employees, Aristocat has also been working with business coaches on a weekly basis who have been helping transform and revitalize the company's business strategies. "Our best opportunity has been to really focus on meeting with our current clients and encouraging them to use us for their worldwide as well as local transportation; getting to know them better and asking for the worldwide business," she says. The company also leverages its Women's Business Enterprise National Council certificate and networks with corporate diversity managers, which has been fruitful, especially as Michigan's business climate is improving, and corporate travel is on an upswing. Jarvis says the company's biggest opportunity is growing its local and worldwide corporate customer base. "Our corporate customers love having us as their one-stop shop for outstanding chauffeured ground transportation in just about any city they travel to, have a meeting in or a large or small group," she adds.
Auto Craft Tool and Die Inc.
Algonac, Mich.
www.auto-craft.com
Auto-Craft Tool and Die has emphasized quality and service since its founding in 1958. With a 58,000-square-foot cutting-edge facility, the company offers a welding shop, a precision machine shop, and assembly. In-house designers are experienced in industry-leading software. "Auto-Craft offers you the clear advantage of single sourcing the fabrication of your project, and can design and build your complete turnkey system," says the company on its website. Managers Michael DuVernay and David DuVernay manage two locations in Marine City and Algonac.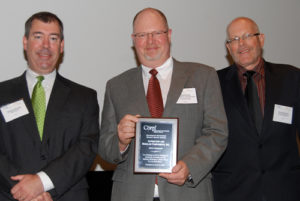 Automation and Modular Components Inc.
Davisburg, Mich.
www.amcautomation.com
Founded in 1988, Automation and Modular Components, a manufacturer of engineered modular conveyor solutions and components used by the automotive, pharmaceutical, electrical, appliance, solar, battery and other production industries, now has 60 employees. President Richard Shore says being based in the U.S. is a major strength. "Rather then importing products, AMC is one of few automation suppliers that engineer and produce their own products in the USA." For more than 20 years, AMC has supplied the only three-year warranty in the industry. The company also has an experienced support staff of engineers and technicians who provide first-hand knowledge of its products, and provides application support and customer training seminars. Driven by a commitment to integrity and customer focus, company leadership relies on faith to maintain its guiding principles. Its international business includes Europe, Asia, South America, Africa and the Middle East.
The Big Salad LLC
Grosse Pointe Woods, Mich.
www.thebigsalad.net
Starting a restaurant operation in any environment is risky in itself. And when John Bornoty launched The Big Salad concept in 2008, he was going down a road that even he calls "precarious." But specializing in custom-made salads, healthy soups, and a wide range of sandwiches hit a welcome chord with customers. Not to mention the faith, hard work and "a super team" that eventually began to grow. Being debt free and in a new segment didn't hurt, although there were challenging times. But among the biggest challenges were finding talented help, one reason that even today Bornoty insists his franchisees continuously interview to build the ranks of staff (although turnaround in low). Bornoty has also developed a new credo: "With every task completed, every act of kindness shared, and every dream followed, a small victory is realized. At the Big Salad, we believe happiness is achieved one small victory at a time." While Bornoty focuses on leveraging multiplicity and stretching personal capabilities to run the business, he champions the unique challenges and talents of entrepreneurs in Michigan. "Entrepreneurship in-turn grows employment and the economy so as to build future entrepreneurs," he says.
Blackford Capital
Grand Rapids, Mich.
www.blackfordcapital.com
As a private equity firm, Blackford Capital acquires, manages and builds middle-market manufacturing, distribution and service companies. With six portfolio companies employing more than 950 people and combined revenues of about $225 million, the firm itself has 20 employees at offices in Grand Rapids and Santa Monica, Calif. The firm reviewed some 3,400 transactions in 2013, and has closed some 26 deals in the past seven years. One of those is Grand Haven-based Grand Transformers, Blackford's sixth portfolio company and its third in Michigan. Martin Stein, Blackford's founder and managing director, has always loved the idea of making companies better—from founding his own to helping others grow. The biggest lesson he's learned as an entrepreneur is that no one can do it all alone. "You need a team of aligned, well-intentioned, smart, ambitious, and capable people to assist you," he says. Stein notes two of his biggest motivations are the joy of doing his best, and picking himself up after getting knocked down. His biggest challenge includes what he calls "the loneliness of the hard decisions." That's when he leans into the strength of others. "Find mentors who have been there and can share their experiences with you. Also, having a wonderful family who supports you is important."
Capital Imaging Inc.
Lansing, Mich.
www.capital-imaging.com
Capital Imaging provides on-demand print, graphics and sign service for clients in a variety of industries. The family- and veteran-owned company employs digital print specialists who work flexible hours to meet deadlines and produce top-notch results. Capital Imaging invests in the latest digital printing and finishing technologies, and is one of the best-equipped print producers in the state. "Capital Imaging was started in 1995 to answer a problem. That problem was rooted in the fact that the majority of our clients were small, local businesses who couldn't afford professional marketing," notes President and CEO Bo Noles. "The expansion of the Internet and the advent of digital printing gave small businesses an opportunity to compete on a global scale for the first time. And that's what we decided to dedicate ourselves to. Because of Capital Imaging, small businesses have the ability to break out of the local market and go global with a quality and timeliness that not only matches big business, but does it at a reduced cost."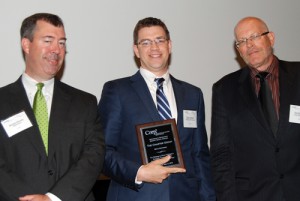 The Charter Group
Grand Rapids, Mich.
www.charter-group.com
While the Charter Group remains a company with a traditional mergers and acquisitions (M&A) emphasis, it's also taken the time to diversify. Indeed, it now has a growing capital management practice with eight funds and more than $20 million under management. "This diversification helps our M&A clients, as well," says Kristin Sheline, the firm's marketing coordinator. "We vet hundreds of deals annually in our fund management work, we better understand the characteristics that buyers are looking for in a deal. We're then able to apply this knowledge to help our M&A clients position themselves for success." Founded in 1989, with two locations and 11 employees, the company's greatest growth opportunity has been the expansion of its work performing acquisition searches. "It can be very challenging for businesses and PE groups to find quality businesses for sale on their own," says Sheline. "Our system of managing ongoing planned acquisitions has grown to be an invaluable service for our clients. With a growing roster of companies and PE firms taking advantage of our expertise, we've increased our staffing accordingly." The Charter Group sees Michigan's business climate as mostly positive and stable, and as its biggest opportunity. "Michigan boasts a large percentage of privately-held companies, and the entrepreneurial spirit in Michigan remains high," says Sheline. "We benefit from the fact that our state doesn't put too much in the way of businesses in terms of regulatory interference. Since our state has a relatively low cost of doing business, companies understand the value of basing their headquarters here. However, to continue on a positive path, we need to focus on attracting more trained and educated workers. If Michigan businesses build on what we are good at, there is no limit to the success we can achieve for our state."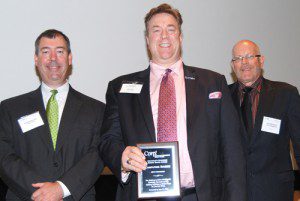 Computing Source
Southfield, Mich.
www.computingsource.com
Computing Source serves the legal sector, providing a one-stop source for judges and lawyers seeking electronic evidence, documents, discovery tools, forensics and legal support. The firm has experienced much growth in recent years, and acquired graphics provider Evidence Express. "Litigation is a huge challenge before you get anywhere near the courtroom," states the company's website. "Evidence is everywhere, from computers to servers to cell phones. That's where Computing Source offers an edge—our team of experts specializes in all aspects of computer forensics and data collection and review. We recover and reconstruct digital information that someone might be trying to hide, finding out exactly how a computer was used and reporting the facts." Founder and CEO Mark St. Peter says the firm's growth can be attributed to its all-in-one philosophy and full spectrum of offerings. Computing Source has seven locations in Michigan and in Chicago, with plans to expand into Indianapolis and Milwaukee in the near future.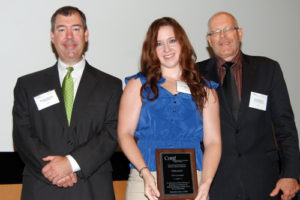 Diplomat
Flint, Mich.
www.diplomat.is
As one of the nation's largest independent pharmacies, Diplomat Specialty takes an innovative approach to patient care, and its corporate headquarters in Flint features an advanced distribution hub, a national compounding center, a software development and data center, and training and educational facilities. Led by CEO Phil Hagerman, Diplomat is built on a culture of compassion. "That's why we're committed to going above and beyond for everyone," notes the company on its website. "Our team approach to disease management and treatment helps our patients live healthier, happier lives." This year, Diplomat partnered with Kmart Pharmacy to give its shoppers access to specialty medications, which are projected to account for more than half of all sales in the top 100 prescription products by 2018.
Dynamic Conveyor Corp.
Muskegon, Mich.
www.DynamicConveyor.com
Dynamic Conveyor Corp. has provided custom conveyor systems since 1991, serving the parts manufacturing and food processing industries. Its alternatives to traditional conveyors include its DynaCon branded systems, which give parts manufacturers the ability to configure and reconfigure their own conveyors using modules. More recently, the firm has created DynaClean, a line of conveyors for the food processing industry that uses plastic components and minimal amounts of stainless steel. "All conveyors by Dynamic Conveyor offer flexibility of design that includes choices for length, width, inclines, declines, lateral turns, belt styles and an array of accessory options," notes President Jill Batka. "The systems are designed to require no maintenance, lubrication or need for belt tracking." Founded in 1991, Dynamic Conveyor now employs 24 people, but customer feedback remains Batka's biggest motivator. "When our customers are happy with our service and products, then I know that my team is listening and responding to their needs by building and shipping a quality custom conveyor system that meets or exceeds their expectations," she says. With a focus on work/life balance, Batka always keeps her employees in mind. "My family is my number one priority, but not far behind is the business," she says. "If I don't make my business a priority, then 24 people could lose their livelihoods." Batka is happy to count herself among a list of entrepreneurs who work hard every day to provide a product or service. "They are dedicated risk takers that offer employment to members of their community. Those employees are able to support families, pay taxes and generate additional revenue within their communities."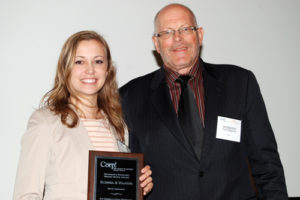 Elzinga & Volkers
Holland, Mich.
www.elzinga-volkers.com
Elzinga & Volkers Construction Professionals has served the entire U.S. since 1945. A comprehensive planning, pre-construction and construction firm, the company serves as a single source for all of its clients' construction needs. Its commitment to longstanding relationships and private ownership sets it apart in the industry. "We are a privately held corporation with 100 percent of the stock owned by current management," states the company website. With 100 percent of the company's assets invested and employed in its own construction activities, the firm says it has no outside businesses or interest that would dilute its attention or capital away from a client's project. One of its latest projects is a 69,000-square-foot health care facility in Jenison, one of five projects totaling over $25 million recently awarded to the company. Elzinga and Volkers sees great opportunity in senior living centers, and is working to expand its portfolio in this area. "Our seniors now have greater access to premiere facilities that include everything from pools and spas to multimedia rooms and full-service cafes," says John Parker, vice president of project development. "In some cases, we are building a first-of-its-kind facility—like Waterford Place in Jenison and Vibrant Life Communities Lodge in Durand. This fills a community need and creates jobs for skilled nursing and assisted-living professionals."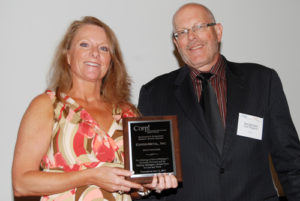 Experi-Metal Inc.
Sterling Heights, Mich.
www.experi-metal.com
Experi-Metal Inc. was founded in 1959 out of a simple vision and with a handful of employees operating out of a single building. Today the firm has become a premier sheet metal component and assembly supplier occupying a campus with more than 250,000 square feet of manufacturing and warehousing space and some 160 workers. It has also expanded its marketplace globally beyond its automotive roots into aerospace, military, homeland security and alternative energy. Experi-Metal focuses on the development of a diverse workforce, as well as company-sponsored outreach activities, benefiting the local community economy and quality of life. The company's core value system underpins all other efforts, highlighting safety, quality, productivity, attitude and commitment, and teamwork and integrity. "The integration of the EMI Core Values into the daily activities of each employee gave voice to the qualities that made the company and its employees successful," says President and CEO Valiena Allison. Dedication is the company's anchor principle, and its commitment to employees, Macomb County, the state and the manufacturing community in general is apparent in all of its business and outreach activities. "Businesses require employees who live in and support the community," says Allison. "Businesses attract people who support the other establishments in the community. When entrepreneurs and their businesses prosper, the entire community benefits," she adds, noting that manufacturing innovations have kept the U.S. strong over the years. "We must not forget this important contribution. At EMI, that's what drives us every day."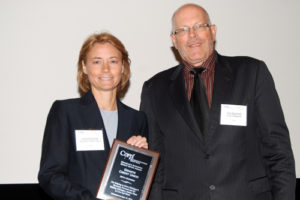 Genisys Credit Union
Auburn Hills, Mich.
www.genisyscu.org
Genisys Credit Union prides itself on its innovative member conveniences and self-service options, especially the mobile banking applications that give its members access to accounts at any time. That technology is among the firm's biggest strengths, says CEO Jackie Buchanan. "We employ a natural language search functionality on our website to provide more intelligent and actionable answers for members who need help. The credit union is there whenever our membership needs us, all the while reducing expenses and being able to invest those savings into lower loan rates for our membership." With 328 employees in 20 locations, Buchanan says the credit union's best growth opportunities lie in serving the needs of its membership. "The better we meet our members' needs, the more opportunities we will have to grow our relationship with existing members, and attract new members," she says. Buchanan sees Michigan's highly qualified and motivated workforce as a key advantage, and notes that Michigan's business climate and real estate market are both getting stronger. "A big area of opportunity for us as a credit union is working with the local businesses in our communities to help finance their growth in the improving economy," she says. "Providing a strong mix of technology and personal service to meet the needs of busy and mobile consumers is another area of opportunity for us as we work to improve the service we provide our members and help simplify their lives a little."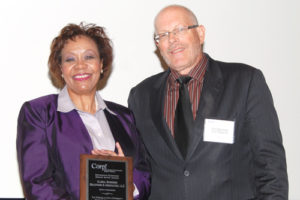 Global Business Solutions & Associates LLC
Grand Rapids, Mich.
www.globalbsa.com
Global Business Solutions & Associates focuses on the value of minimizing overhead and maximizing virtual talent. A woman and minority owned firm, GBSA prides itself on delivering customer value. "We achieve this objective by leveraging technology, planning ahead and knowing why and how every financial resource is utilized," says President Joan Epperson. The company's objective of top-notch talent and a stellar reputation is achieved by collaborating with likeminded business owners worldwide. A global network of talent allows GBSA to meet client needs and expectations in the time, manner and location desired. The company's best growth opportunities are client retention and a narrowed business focus. "On a daily basis, we become aware of opportunities that are within the scope of our capabilities," says Epperson. "We have learned that 'just because we can, does not mean we should.' By narrowing our focus, our foundation is becoming stronger." Epperson says Michigan's current business climate is "exceptional," and attributes valuable lessons to the recent economic challenges. Indeed, the company, which was launched in 2009, has already survived major milestones in hard times. "From a statistical prospective, businesses that start in challenging financial times have excellent longevity and growth potential," she says. "Business owners in Michigan will reap the rewards of the challenges we endured and overcame." Epperson says the company's biggest opportunity going forward will be stable growth, targeting the government and higher education sectors.
H.E. Lennon Inc.
Farmington Hills, Mich.
www.swagelok.com/lennon/
H. E. Lennon Inc. helps companies improve fluid system performance while reducing acquisition, installation and operating costs. Led by President Kerry Feiten, the company is an authorized distributor of Swagelok products and provides consultative, rental and training services to customers in Michigan's Lower Peninsula as well as northwest Ohio. The company was founded in 1953 and has three locations. "Everything that we do every day at H. E. Lennon is focused on improving service to you as our customer," notes the firm's website. "We are committed to helping companies like yours to improve fluid system performance along with reducing acquisition, installation, and operating costs."
Halpin Solutions
Rochester Hills, Mich.
www.halpinsolutions.com
As supplier of design and engineering services for the automotive and aerospace industries as well as a provider of technical and medical staff, Halpin Solutions spans a variety of industries, definitely a sign of thinking outside the box. Owner Sean Halpin says that carried over to this past January's PGA Merchandise Show where Halpion displayed its PutterPower, a patent pending club that has a power source in its grip. "It can charge your phone, mix your drink, cool you with a fan, weed whack tall grass, and [has] a flash light for finishing in the dark," notes Halpin. To better represent its diverse offerings, as well as to address the booming medical industry in Michigan, the company changed its name from Halpin Design to Halpin Solutions. "This gave us a more broad first impression," says Halpin. "It allows us to cross over industries without having to explain our company name. That includes focusing on the allied health professions in contract placement and direct hires. "On the other side of the business we have added Case New Holland to our customer list and have been working with their studio developing the CAD data for the next generation of tractors and farm equipment," adds Halpin. An improving Michigan economy and a talented workforce are both strengths as far as Halpin is concerned. "This is where the smart people are. They can develop anything they put their minds to. Anyone with a great idea and some development money can get it done here in Michigan. The biggest opportunity is being able to continually diversify and be successful."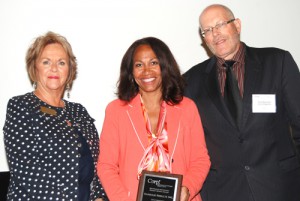 Harbour Results Inc.
Royal Oak, Mich.
www.harbourresults.com
Harbor Results combines operational and strategic expertise with thought leadership and industry analysis. The company offers specialization in asset intensive industries and production operations, as well as manufacturing and a number of manufacturing processes, including tooling, stamping, plastics processing and precision machining. President and CEO Laurie Harbour says the firm's consultants are constantly sharing information, even as they are on the road five days a week. "We have a 'Book of Knowledge' that allows us to post things by category that have worked for one client and could work with other clients," she says. "This allows us to utilize standard systems and processes. Additionally we use a lessons learned process to understand what worked well and not so well to adapt our process. Then our entire team meets quarterly to discuss best practices and how to improve the business." Harbour Results released an Automotive Vendor Tooling Study in late 2013 that opened up opportunities throughout the entire tooling industry. "We have capitalized on this through developing relationships and working with OEMs, Tier 1 [suppliers] and tool suppliers to improve the value stream," said Harbour. "Today, 50 percent of our work is in tooling." Harbour calls manufacturing is the most notable opportunity in Michigan's improving business climate. "I think the entire United States and particularly Michigan and the Midwest have great opportunities to recapture the manufacturing market globally."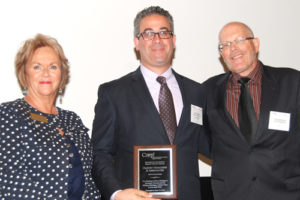 Harvey Hohauser & Associates
Troy, Mich.
www.hohauser.com
Harvey Hohauser and Associates has decades of experience recruiting business leaders. Founded in 1986, the firm's recruitment model focuses on accumulated skills and leadership attributes and CEO Todd Hohauser says the company has been restructured to better serve clients, offering dedicated candidate developers searching for those who match clients' cultures. "This structure also promotes the opportunity for the lead consultants to invest more time and attention to our clients needs and communicate such to the team," he says. The company's best growth opportunity in the past year has been its focus on Michigan family businesses and assistance with their succession plans as they transition to succeeding generations. Hohauser notes that Michigan's business climate is growing, and that is almost certainly likely to continue. "We have a highly educated and motivated workforce, an international business culture, and a rich history of business culture," says Hohauser. Going forward, he expects to leverage the relationships and trust the firm has built over the past 28 years.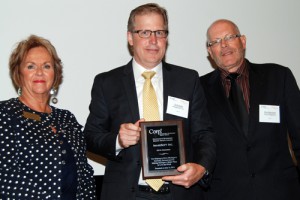 ImageSoft Inc.
Southfield, Mich.
www.imagesoftinc.com
Southfield-based ImageSoft Inc. has shifted its focus from an integration company to a product developer. "We sell and deliver third-party software, but more and more of our revenue is attached to our own products," says President Scott Bade. Founded in 1996, ImageSoft has 70 employees and has recently adopted new management philosophies. "This approach has proven to be a practical and simple, yet powerful, system for effectively running a business, and has helped ImageSoft focus on key markets and goals, improve internal communication and collaboration and achieve consistent growth, even in a challenging economy," says Bade. One example of this growth has been in the legal market, where ImageSoft's software is used in courts. "This was a market that we predicted a few years ago was poised for some substantial growth, and we were right. We responded by making large investments in product development in the justice market, which led to substantial new business. We also responded by ramping up our professional services team and by expanding our sales staff to leverage the interest in and activity around our products and services." Bade credits Michigan's declining unemployment, increased job creation, rising income and home sales, and the elimination of the Michigan Business Tax for improvements in the state's economy. "There remains room for improvement in terms of enhancing Michigan's competitive landscape compared with other states," he notes. "Our ability to attract and retain talent in the state will be key to Michigan's future economic growth." ImageSoft's biggest opportunity in the near future is further refining of its justice solutions and finding experienced technology talent to support growth.
iPexpert Inc.
China Township, Mich.
www.ipexpert.com
iPexpert Inc., founded in 2003, offers online training classes that revolutionize the way students around the world study for Cisco Certification. "It has given the students and instructors a way to interact as if they are in the same room even if they on a different continent," says Founder Wayne Lawson. The solution also allows iPexpert to deliver up-to-the minute technology training and lectures. This all makes for more efficient studying, more successful certification attempts and a superior overall student experience. The company's data center certification has been the highest growth area in its host of Cisco networking certifications. "We were among the first to recognize its potential, investing in over $1 million of data center equipment for our students to work on," says Lawson. "We have retained some of the world's foremost experts in the data center vertical to create material and teach our highly successful classes." iPexpert has helped more students pass the Data Center CCIE Lab certification than anyone else. Lawson credits Michigan's superior workforce as one of the state's biggest advantages. As for the company's future goals, he says the potential is limitless. "Increased success will allow iPexpert to branch into other certification areas and strengthen our already industry-leading training in the Cisco Networking certification industry."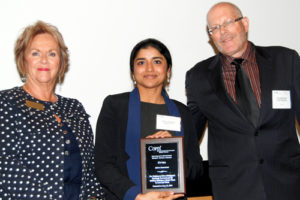 Kyyba
Farmington Hills, Mich.
www.kyyba.com
Connecting the right people with the right positions is key to the success of Kybba, which provides application software, engineering and IT staffing services, automotive electronics solutions, and offshore development. "We create new jobs and give young people a free rein to create and innovate," says President Tel Ganesan. "We hire candidates through collaboration with Michigan Works and provide proper training to address the skill gaps that exist among unemployed candidates." Kyyba's best growth opportunity this past year has been the addition of its Valeo account. "We won sole supplier status for the U.S market, which allowed us to take the existing business— which equaled 91 people—and the new business, which will add a significant amount each year going forward." Ganesan notes that Michigan's education system has great pool of talent, and the cost of living in Michigan is moderate compared with the East or West Coast. The business climate is also on the rise. "Michigan is positive and encouraging to companies, and a great market for new entry," he says. "Detroit specifically has made some economic changes for the community and corporations in general. This is a great time to invest in Michigan and to experience all that it has to offer." Kyyba's biggest opportunities going forward include its veteran's initiative and diversification. "We are diversifying in our services not only in staffing, but also in software development," says Ganesan. "We work with organizations to retain the international talent pool in Michigan after graduation."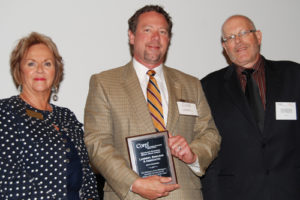 Lambert, Edwards & Associates
Grand Rapids, Mich.
www.lambert-edwards.com
Lambert, Edwards & Associates was founded in 1998 from the basement of managing partner Jeffrey T. Lambert. Today the firm is one of the top five Midwest based agencies, with more than 100 clients based in 20 states and five countries. Lambert Edwards' 15-year track record of growth has included five acquisitions, most notably the 2009 acquisition of John Bailey & Associates, which was a top Detroit-based agency and has a public affairs office in Lansing. Building on these strengths, the firm acquired Sterling Corp. in 2014, which established the agency as the largest public affairs firm in Michigan. Today, the combined firm has five practice groups – Automotive, Consumer, Financial Communications, Health Care & Technology and Public Affairs – and offices in Michigan's three major markets – Grand Rapids, Lansing and Detroit. The firm was recently named by industry trade journals PR Week and PR News as the Small Agency of the Year. "Our approach is simple – we believe that a solid public relations practice boils down to adding value to every client," states the company's website. "We also understand that great results depend on the work of great people."
Litho Printing
Eastpointe, Mich.
www.lithoprinting.com
Litho Printing is at the forefront of an increasingly competitive sector. "We are better than our competitors because we have the experience to do it right the first time," says president Dale Heid. "Our prices are second to none because we know the best and least expensive way to do the job." With more than 40 years of service, the company accepts nationwide print and design orders and has the ability to ship anywhere in the world. Heid watched Litho Printing grow in its early years in the basement of his father Walt Heid's home. Today, he strives to uphold Walt's standards while embracing the latest technologies and cultural shifts such as home printing. In many cases, he notes, Litho can do a small job less expensively than maintaining ink in a home printer. The company serves the education, government, non-profit, and health care industries, as well as other printers, publishers, small businesses and individuals. "We offer an affordable and innovative custom printing solution that not only saves money, but also time," says Heid. "Our printing service solutions include fast accurate quotes, in-house graphic design services and an array of printing services to fulfill your ordering needs."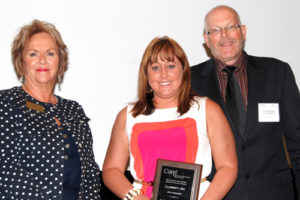 LLamasoft Inc.
Ann Arbor, Mich.
www.llamasoft.com
LLamasoft Inc. provides supply chain network operations expertise and software to large organizations. The company's LLamasoft Supply Chain Guru analysis application is a leader in the market, helping clients achieve improvements in sustainability, service, risk mitigation and cost. LLamasoft recently announced enhancements to its Transportation Guru software, which provides network design and routing support. New capabilities include fleet optimization, interleaved pickup, delivery and route planning, and shipment balancing and scheduling. "LLamasoft invests two to three times the industry average on product research and development in order to bring continuous technology innovation to our customers," says Toby Brzoznowski, Llamasoft's executive vice president. "These newest Transportation Guru capabilities further differentiate LLamasoft as the most complete supply chain design platform on the market today and bring real value to our clients and business partners."
Menlo Innovations
Ann Arbor, Mich.
www.menloinnovations.com
As a designer and builder of custom software, Menlo Innovations has also worked hard to create a culture that CEO Richard Sheridan says is built on "the business value of joy." Indeed, Sheridan authored a book to outline that philosophy and says "Joy, Inc. – How We Built a Workplace People Love" has helped to spread the word. "The launch of the book put our company on an international stage," he says. "I am speaking around the world now about 'the business value of joy,' and this has resulted in a dramatic increase in the number of tours requested of our workplace." In response, the company established a new position of experience coordinator, and a new "experience team" to ensure that each tour provides a meaningful impact for visitors. "This has led to a dramatic increase in our business in 2014," says Sheridan, who also credits Michigan's economic brightening as reason for Menlo's success. "We are thriving, and the outlook is optimistic everywhere I look. Michiganders now speak positively and proudly about our comeback. We still have a lot of work to do, but the Midwestern work ethic gives us all the energy we need to ensure that our progress continues." Sheridan sees Menlo Innovations as a game changer in the community. "We live in an age of entrepreneurship and opportunity. We have the talent, the ethic, and the imagination necessary to succeed in big ways. I see our company right in the heart of what makes Michigan a great place to work, live and play."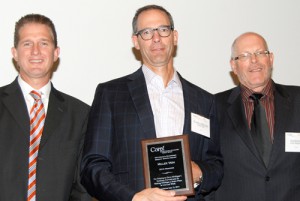 Miller Vein
Novi, Mich.
www.millervein.com
Since 2006, Miller Vein has specialized in the treatment of venous disease, including spider and varicose veins. Miller Vein now has five Michigan locations and a staff of 40 that founder and owner Dr. Jeffrey Miller says stand out. "Unlike many medical offices, our staff love their jobs and therefore provide service with a smile." Miller says he developed his business' philosophy while observing customer care in a hospital setting. "I realized there was a better way," he says. At Miller Vein, patients are welcomed to a spa-like atmosphere and are treated with kindness and compassion. Perhaps most important is that while many clinics dabble in the treatment of veins, Miller Vein specializes exclusively in venous disease. "This puts patients at ease, knowing that they are receiving the best treatment available." Miller says the reputation of the practice is its biggest asset, built on by a staff of board certified specialists and cutting-edge, least invasive treatments. Miller says he loves being a business owner in Michigan, citing its natural scenery and changing seasons as perks. But it's the people, he says, that are its most important asset.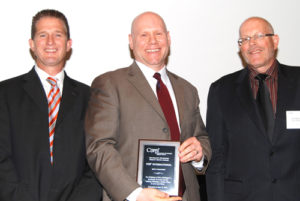 NSF International
Ann Arbor, Mich.
www.nsf.org
Protecting and improving global human health is the mission of NSF International, an organization of 526 employees that's been doing just that since 1944. Developing public health certifications and standards that protect water, food, the environment, and consumer products, NSF has quite mandate. With revenue that has more than tripled in the last decade, the organization's growth is tied to new services and expansion into new countries and industry sectors. In 2013, due to organic growth, acquisitions, and the launch of innovative new programs, NSF's annual revenue grew by 23 percent over the prior year. "As a result, NSF International has expanded its mission of public health and safety into more countries and industry sectors while also growing its home operations in Michigan to support the need for its scientific and technical expertise abroad," notes President and CEO Kevan Lawlor. Sweeping regulatory reforms in retail and in the global food, medical device and pharma biotech sectors, along with the growing need for research and development services, have presented NSF International with significant growth opportunities. "As many organizations do not possess the necessary in-house expertise or instrumentation to conduct R&D projects themselves, it has become more cost effective for many organizations to outsource their R&D projects to accredited laboratories such as NSF International," adds Lawlor. "Michigan in particular is a top-10 ranked state for research and development work." Looking ahead, NSF International is focusing on its developing work with foreign governments and industries, and investment in new technologies and talent.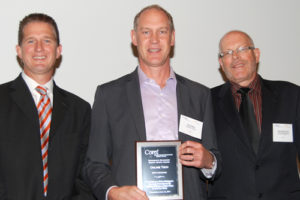 Online Tech
Ann Arbor, Mich.
www.onlinetech.com
With 59 employees in five locations, Online Tech offers enterprise-class cloud and colocation data hosting services, focusing primarily on secure and compliant hosting services across a variety of regulated industries. The company, founded in 1994, recently launched a $1 million innovative data security solution incorporating encryption at the core of its cloud and backup infrastructure. "Cloud clients don't have to trade protection for performance or scalability," says Yan Ness, the firm's co-CEO. "Online Tech's encrypted clouds do not burden clients with key management, third party software, or custom programming." The company's biggest geographic growth is across the Midwest, including hotspots of the expanding financial, health care, retail, software and e-commerce sectors. In November 2013, the company made a $10 million investment to develop a data-hosting center in Westland. "Adding the Metro Detroit location was a major milestone for Online Tech because it expanded the company's portfolio to an overall total of 100,000 square feet of data center space in four facilities," notes Mike Klein, co-CEO. "Physically, Michigan is the ideal location for a data center company because it has the lowest frequency and severity of natural disasters in the nation, has a well-educated workforce and has lower labor, utility and operations costs than East or West Coast data center providers." In May 2014, the company announced another $10 million invested in a new data center in Indianapolis—the company's fifth facility and its first outside Michigan. Online Tech predicts a continuing increase in the need for secure data hosting as industry regulations rise and companies invest more in cloud technologies. The company aims to continue expansion of its portfolio of data centers into other cities.
OST
Grand Rapids, Mich.
www.ostusa.com
Open Systems Technologies (OST) is a $100 million company that focuses on providing IT infrastructure services and products. In business since 1997, OST has spread beyond its headquarters, now working from offices in Detroit and Ann Arbor as well as Minneapolis and even London, England. Clients look to the company for security, custom application development, business process and managed services and it has created alliances with a roster of the nation's top IT firms, including HP, Cisco, IBM, Microsoft and others. With revenue growth since 2003 at a compounded rate of more than 30 percent annually, CEO Dan Behm says the company's work environment is both motivating and enjoyable for its 125 employees. "To be honest, part of it is a little selfish," he quips. "We are passionate about making OST the best place to work because I, along with so many others, really want to enjoy coming into a fun place to work everyday."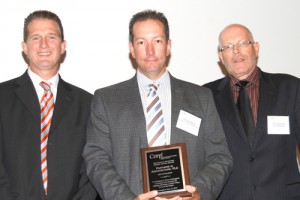 Partners in Architecture PLC
Mt. Clemens, Mich.
www.partnersinarch.com
Partners in Architecture provides planning and architectural services, specializing in the public sector. With key market areas being schools, universities, municipalities, and county and state governments, the company is led by principals David Gassen and Michael Malone, who also serve retail and corporate clients. "You will come to rely on exceptionally qualified professionals who understand and can express your vision," notes the firm's website. "We are dedicated to design excellence, technical precision, and our unwavering commitment to service. We accomplish client goals and objectives with leadership, organization, forward thinking and by open, ongoing communication. We offer you real, professional partnership."
Quantum Graphics Inc.
Shelby Twp., Mich.
www.quantumgraphics.com
Quantum Graphics was founded by print veterans with over 80 years' of traditional and digital industry experience. A certified G7 Master and Specialty Graphic Imaging Association affiliate, the company, led by President Michael Burton, has been a technological leader in the Midwest, priding itself on its ability to combine cutting-edge digital printing knowledge with traditional processes as a way of providing every option to its clients. Quantum Graphics recently acquired a VUTEk GS3250LX digital printer, adding LED cool cure technology to its portfolio of services and allowing jobs to be produced faster, more efficiently, and with a true 1000 dpi resolution.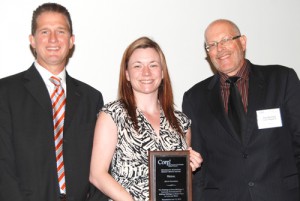 Regal
Kentwood, Mich.
www.regalria.com
As a full-service financial firm specializing in retirement planning, investment management and multi-generational planning, Regal relies on a team of specialized professionals. Launched in 2000, Regal now has 15 employees, with a key driver being trust. "We believe a client's trust should be placed in the hands of knowledgeable experts with credentials such as Certified Financial Planner, Chartered Financial Consultant, and Chartered Life Underwriter," says founder and CEO John Kailunas II. A good deal of that demands customization. "Our approach to financial planning does not contain piecemeal recommendations or transactional product offerings, but rather tailored financial plans customized around your unique set of goals." The owner sees the development of long-term relationships as a key opportunity, allowing for the monitoring and adjustment of plans along the way.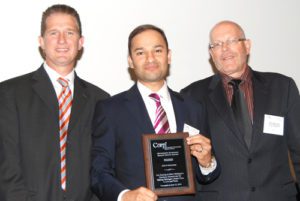 RGBSI
Madison Heights, Mich.
www.rgbsi.com
Rapid Global Business Solutions, which offers workforce management, engineering services, supply chain quality management and software products, opened its doors in 1997 as an engineering services provider primarily to the automotive industry. Since then the company has grown substantially, with locations in five countries and 810 employees. President Nanua Singh notes that diversifying the company's business portfolio and maintaining an open mind has allowed RGBSI to break into new markets and become a global company. "I always envisioned founding a group of companies that would value intellectual inquisitiveness and would provide solutions to major challenges," she says. Singh credits her headquarters location in Michigan for the company's growth and success. "We were able to grow and expand in many countries because of the global presence of our automotive clients," she notes. "And while we've experienced the ups and downs of the Michigan economy, we now get to leverage being part of one of the most competitive states when it comes to job creation and economic development."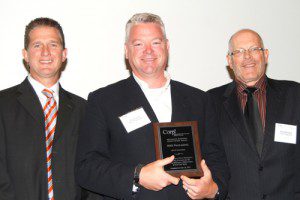 RNS Packaging
Dowagiac, Mich.
www.thefunpak.com
In true entrepreneurial spirit, Rich Daniels, who launched RNS packaging in 2012, pondered a commonly needed item and found a way to make it better. His product—FunPak—challenges the common notions behind packing material, with a variety of fun shapes and colors, all made from environmentally-friendly materials. Even today Daniels sees opportunity in transforming the way American companies package shipments. He's also motivated by FunPak's environmental contributions, helping to a reduce the amount of plastic being deposited in U.S. landfills. "I knew I could create a more socially responsible void-fill product that companies would embrace and consumers would enjoy," he says. RNS, a veteran-owned company, distributes the product to more than 1,600 retailers nationwide. The company is also committed to employing at-risk veterans.
ROCO Real Estate Inc.
Bloomfield Hills, Mich.
www.rocorealestate.com
ROCO Real Estate of Bloomfield Hills, founded in 2012, currently has eight employees and owns 6,000 units across seven states. The diversification in acquiring properties outside Michigan has been one of the firm's strategies to position itself for future success. One of ROCO's best growth opportunities has been in sourcing and closing off-market deals. "ROCO has been able to raise $60 million in retail capital, and our portfolio is currently valued at $250 million," says David Colman, one of three principals with the company. "It is clear that investors have a strong appetite for quality deals." The company's near-future focus is to improve on-site management operations.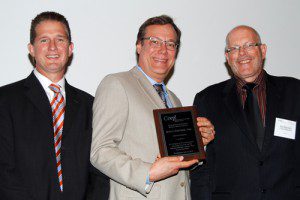 Stout Systems Inc.
Ann Arbor, Mich.
www.stoutsystems.com
Stout Systems Inc., a software development and staffing company, differentiates itself by focusing not just on technology but also the human element of business. "Communication breakdowns are at the bottom of every failed software development project," the company notes on its website. "They are also at the bottom of every staffing failure. We recognize that and we're experts at preventing it." Stout Systems prides itself on applying human intelligence to solve tech challenges, and works to help its clients find savvy, bright tech talent with great communication skills. "Our staffing service is different than typical agencies and recruiters because we are more thorough," notes the company. "Every candidate goes through our 21-point screening process, including technical interview, before we ever submit a resume."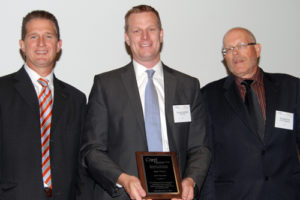 Sun Title
Grand Rapids, Mich.
www.suntitleagency.com
For nearly 15 years, Sun Title has been leveraging innovative technologies and processes to service clients and challenge the industry status quo. "From the development of the patent-pending Mobile Closing Unit in 2006 to the release of the MySunTitle app this year, to the rollout of the country's first EZ Title Commitment, we continue to lead the industry in meaningful 'firsts'," says CEO Thomas Cronkright. He points to the firm's psychology and culture as being among the most important changes Sun Title has tackled.. "We are on a mission to deliver the best closing experience of our clients' lives on each and every file." The purchase side of the real estate industry has seen much growth in the past year, while refinances are at a historical low. With 48 employees in six locations, Sun Title's entire platform and culture is purchase-driven, so the company has been able to capitalize on the market shift in real time. "We've hired and trained skilled employees ahead of the need to so we can continue to deliver the excellent communication and experience to our clients even though volume has increased substantially," says Cronkright. "We have seen an economic rebirth in Michigan over the past few years and I think Michigan is one of the country's most competitive states to transact business." The company's biggest opportunities are the cultivation of organizational leaders and investment in client success.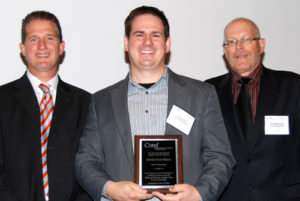 Synectics Media
Royal Oak, Mich.
www.synecticsmedia.com
One strategy that Synectics Media CEO Greg Evans credits with his firm's success is embracing innovation, teamwork and a culture that deploys technologies to empower people. Now with 15 employees in two locations, Synectic Media, founded in 1997, eschews traditional team building around only hard skills and leadership. "Our approach not only incorporates the traditional leadership building and hard skill curating, but also accessing and aligning employee soft skills to enhance team strengths and offset weaknesses." This philosophy, along with a focus on an open, hard-working culture, has been the foundation of the company's success and a big factor in its growth trajectory. Recent exponential growth has caused the company to leverage its expertise in operations, workflow optimization, and technology integration to create specialized teams that routinely collaborate on client projects. "This allowed us to dramatically increase the output of marketing and sales efforts, while working to address roadblocks in sales, production and the underling infrastructure of our clients," says Evans. He notes that doing business in Michigan has and continues to require clear vision. "We have been among the hardest hit, but there also exists great opportunity for those who are willing to look for it and work to achieve it." Synectics Media's biggest opportunity lies in the concepts of divergence and convergence. "In today's world, we all get our information in fragmented and divergent ways," he says. "Successful execution requires all of the traditional skills, plus niche skills like social media experts, search engine optimization strategists, digital content developers, analytics analysts and a room full of programmers to bring the ideas to life."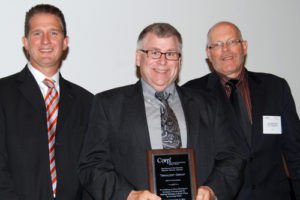 Trivalent Group
Grandville, Mich.
www.trivalentgroup.com
Technology service provider Trivalent Group has grown in leaps and bounds over the past 10 years, while posting impressive sales numbers, growing its staff, and maintaining a long streak of profitability. "That's a testament to our sustainability in this economy," says CEO Larry Andrus. "We attribute our sustainability and continued growth to our ability to provide clients with innovative business solutions that allow them to capitalize on technology investments and focus on their core business and not their technology." The company sees strategic opportunities in its integrated data center and cloud services. "Big data will be a catalyst for growth in both cloud and premise-based services," predicts Andrus, noting that Michigan offers a keen sense of community and a collaborative spirit. "Business in Michigan is based on relationships, and we believe that trusted relationships are integral to success in business and in life."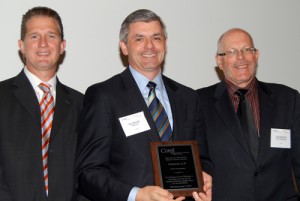 Varnum LLP
Grand Rapids, Mich.
www.varnumlaw.com
Bringing a project-based pricing model to a 126-year-old law firm may seem like an different way to go in an industry steeped in history and culture, but Varnum LLP says taking a clients-first approach means they want deliver budget predictability for a particular legal matter with hourly rates that fit a particular task. "We've had to take our internal project management to the next level," says Tamara Bergstrom, Varnum's marketing manager. "Clients appreciate the flexibility in services and pricing options this approach offers, and it has opened the door to new business opportunities." Through its MiSpringboard program, in which the firm has committed to give away up to $1 million in legal services to new and developing businesses over a five-year period, Varnum has developed good working relationships with many organizations that are helping entrepreneurs. "We are currently partnering with more than 20 organizations that have referred more than 100 clients to MiSpringboard," said Bergstrom. "Several of those clients have grown their business to a point where they have hired Varnum for paid legal services. More important, this initiative allows us to work alongside the individuals and organizations that are helping to create a new economy in Michigan." As the state is experiencing an emerging sense of optimism, Bergstrom notes that businesses and industries are more open to trying new things. "Not everything works, but that positive, can-do spirit is there and that is an important factor in Michigan's economic recovery," she says. "As a law firm, we've had to innovate as well, and that's part of the reason we have implemented flexible service and pricing options." That optimism also serves as one of Varnum's biggest opportunities. "The economic downturn that hit Michigan especially hard created a heightened awareness that we all need to be informed and active in our state's rebuilding process," says Bergstrom.
Zachary and Associates
Detroit, Mich.
www.zacharydetroit.com
Zachary & Associates is a Detroit-based firm offering expertise in all phases of economic development, including market research, commercial revitalization, historic preservation, community and sustainable planning, public/private liaison, green design, financial packaging and project feasibility. Led by owners Diane Van Buren and Ernie Zachary, the firm provides consulting services to city, state, county and federal governments, community development corporations, educational institutions, non-profit agencies and private developers. The company tackles difficult and complex projects through market research and strategic resource planning. It embraces the philosophy that economic development, whether community initiated or private, should be seen as an integral process that combines economic resources with the most feasible and economically sound planning principles. "This philosophy has shaped the firm's commitment of providing a full spectrum of services, both individually and as a part of a larger team," says the firm's website.
ENTREPRENEURS OF DISTINCTION
Elizabeth Blondy
Canine to Five
Detroit, Mich.
www.caninetofivedetroit.com
There's little wonder that Liz Blondy ended up exercising her entrepreneurial muscle in the dog-boarding business, having grown up in an entrepreneurial household. Today Blondy and her 26 employees at Canine to Five (there's now a second location in Ferndale) offer pet services such as dog daycare, grooming and cage free overnight boarding. "As I approached the age of 30, I was dissatisfied with my sales career and thought that it was the right time to open my own business," she says. The opening of the company's second location was Blondy's biggest struggle last year; this year it has been management of growth. "For a long time it was about managing people. In the beginning it was getting customers in the door," she adds. "I prefer to think of all these things as challenges as opposed to struggles, because they will all happen at some point, no matter what. You might as well approach them in the most optimistic way possible." Blondy is motivated by cute dogs—as well as some more practical aspects of the business. "Being my own boss, being in charge of my earning potential, creating jobs and the amazing people who work at Canine To Five," she says. "Those are what keeps me going."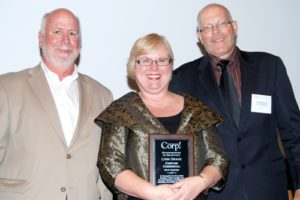 Lynn Drake
Compass Commercial ITRA Global
Troy, Mich.
www.compass-commercial.com
Lynn Drake says she was destined to be an entrepreneur. "Both of my parents were entrepreneurs. Even though I spent 25 years working in big corporations, it always felt like I was a square peg trying to fit into a round hole," she says. Now the leader of Compass Commercial LLC, a firm that represents global tenants and buyers of commercial real estate, she prides herself on putting the needs of clients ahead of her company, which she founded in 2010. Perhaps that sense of purpose came from her experience as she turned 40. "I decided to climb a mountain near Butte, Mont. With no experience or expectations I climbed to 15,000 feet above sea level. At the top we had an hour of silence. It was there that I made the decision to make a change in my life." Drake says a series of opportunities led her to start Compass Commercial as a way to provide women and minorities a safe place to work in commercial brokerage. "I was in a large brokerage firm for seven years and I brought in lots of business and was the second highest sales person in the office," she recalls. "One day I realized I had referred out over a half a million dollars in referrals and had only received a handful in return. That along with the nudging from my business coach sent me out to open a business where I created a culture based upon diversity and integrity." Drake's love for the industry as well as for running her business keeps her motivated for work. She also has a great support group. "When I do run into issues that I don't know how to handle I have a group of ladies who also own their own businesses," she says. "It really helps to have someone who understands what it is like to stand in the entrepreneur shoes." The biggest challenge, she notes, is finding the right employees. "I would like to see less money spent on unemployment dollars and more money into training people for new careers," Drake says.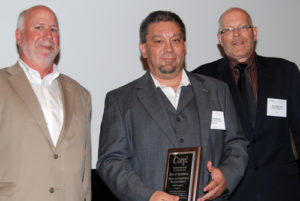 Bryant Goodreau
Michigan Insurance Source Agency
Clinton Twp., Mich.
www.michiganinsurancesource.com
As CEO of Michigan Insurance Source Agency, an insurance brokerage house he founded in 2012, Bryant Goodreau likes to own his successes and his mistakes. And he doesn't like working for other people. He found his ideal career leading his own agency. His biggest lesson learned so far is to ensure that every agreement is in writing. "It not only protects the company, but if a business relationship ends abruptly, it makes sure both parties are equally represented," he says. Goodreau says he is motivated by helping people. "When a valued customer has a loss, and you can hand them a check that will make them whole again, it makes you feel good at the end of the day." He notes that entrepreneurs are plagued by government restriction and a lack of freedom, and need to stay a step ahead of regulations. "Every day we lose entrepreneurs because of those restrictions," he says. "An entrepreneur can always find funding, and has the will to keep fighting, but when the government burdens them with so many laws and taxes, it can cause an entrepreneur to come to a complete stop." Still, he says, "the American spirit lives on."
Keith Paul
HandyPro
Plymouth, Mich.
www.handypro.com
Since 1996, HandyPro has provided more than 20,000 commercial and residential clients with expert handyman services. Keith Paul, owner of HandyPro Franchise Inc., was motivated to start his business through a series of other entrepreneurial endeavors, including a paper route he began at age 10, and a pizzeria he owned but then sold for no profit. That was a tough lesson, but Paul says he learned a lot about the importance of differentiation among competition, including the fact that business failures can pave the way for future successes. The two biggest lessons he's learned are to set yourself apart from the competition, and to take care of your employees. In turn, he says, they will give your customers better treatment. With HandyPro, Paul sees opportunity in an aging population that needs more help around the home. With 32 franchises in 13 states, he is setting his sights on global expansion.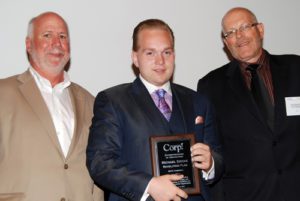 Michael Soviak
Revolution Flag
Harper Woods, Mich.
www.revolutionflaggroup.com
When Michael Soviak founded Revolution Flag Group in 2009, the company, which services both commercial and residential clients, had seven employees. But numbers don't tell the whole story. The founding of the flag maintenance and flagpole installation company was part of Soviak's dream of becoming an entrepreneur. Along that journey, he worried at first that his age might provide to be a barrier. Not so. "Instead people worry about whether you are going to improve their service and lower their costs," he says. "I was luckily given the opportunity on many occasions and I proved our ability to gain business on the merit of our service and our value." Soviak says he's motivated by exceeding client expectations and ensuring that the nation's preeminent symbol is properly maintained day in and day out. "Every time we install a flagpole and know that the American flag will fly, it makes us very happy," he says. "The moment we change a tattered flag and replace it with a bright and crisp new American flag, and when it reaches the top and flies in the sunlight, it's a very proud moment for me. It is an honor to be able to be in a business that serves a greater cause than ourselves." One of Soviak's biggest challenges has been time management. "A business is growing but you are not yet able to employ the proper number of employees to correlate with the growth," he says. "What is essential is to be able to balance your time to ensure that you will maintain your reputation." He encourages policymakers to consider that entrepreneurs are not just motivated to succeed for themselves, but also for their employees, state and country.
Brent Steepe
Advanced Training Techniques Inc.
St. Clair Shores, Mich.
www.traininyourhome.com
One of Brent Steepe's main goals in founding Advanced Training Techniques was to guide clients away from pain killers and other medications and supplements, helping them to establish healthy lifestyles and to get in tune with their body signals. "All too often we, as a society, became too quick to 'lean' on the 'crutches' of pain killers, blood medications, supplements, fat burners, and bad advice without even giving the body a fighting chance with lifestyle changes and proper body signaling," he says. Through his company, which he founded on a vision to make personal training affordable for all, he's been able to do just that, through on-site training, video training through Skype, as well as post-rehabilitation therapy, multi-level fitness instruction, massage, healthy living seminars and lifestyle coaching. "In every journey in life I seek to better those around me," he notes on his LinkedIn profile, "thus providing a more positive and productive life for myself in the process."
Michael Tarasev
Blaze Medical Devices
Ann Arbor, Mich.
www.blazemedicaldevices.com
When Michael Tarasev co-founded Blaze Medical Devices in 2006, it was as a fledgling R&D operation. That was destined to change and with the filing of several patents, funding followed, giving way to a groundbreaking clinical study and more employees. That break came in 2010 with funding through Ann Arbor SPARK. In 2012 the company began producing a tabletop device with disposable cartridges. Using the device, hospitals are able to evaluate the strength of red blood cell membranes. Tarasev, who is now chief operating officer and chief scientific officer of the firm, also speaks fluent Russian and has co-authored several publications related to the field of study for which Blaze is concentrating its development efforts.
Randy Young
Nichols Heating and Cooling
Waterford, Mich.
www.nicholsheating.com
When Randy Young took courses in air conditioning and heating systems in high school, it wasn't necessarily with the idea of working in the industry. He just didn't really know what he wanted to do. He did know that he didn't want a traditional career. But those courses became key when he started at the company he eventually bought from Thurman Nichols, who started the firm in 1976. Receiving advice from a school counselor, a series of opportunities led him to the company, where he worked his way up from the bottom. Today one of his core tenets is never saying no to a business opportunity, whether large or small. He enjoys giving younger HVACR technicians the opportunity of employment, just as he was given the same opportunity decades ago. He also believes not everyone is destined to attend college and that there should be more schools promoting technical training.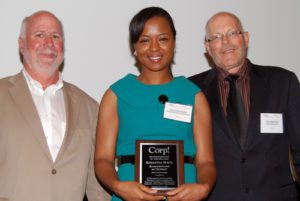 Samantha White
Shakespeare In Detroit
Detroit
www.ShakespeareInDetroit.com
Starting with passion is generally a good thing and Samantha White, founding artistic and executive director of Shakespeare in Detroit, certainly has the basics in hand. She began the Detroit company in 2013 and hopes to expand its free summer programming to the 2014-15 season with a college residency and more performances. She was inspired to become a theater and Shakespeare company owner as a means of sharing the works of the bard with youth who may not have had the fortune of being exposed in school. Her biggest struggle as an entrepreneur has been in maintaining her energy. "Starting a business, especially a creative entity, can be a daunting feat," she says. "In order for me to reach my goals I have to maintain my energy, mojo and enthusiasm or the business will lose its momentum. There are a lot of 'no's' when you begin a business, and the key is to realize that rejection is not failure. I have to make a conscious effort to keep pushing even in difficult times because as a leader, I set the tone." White's love for Detroit and the impact of her company on local youth keeps her motivated. "I am excited about the city's future," she says. "We have been able to create a real excitement in the city with our large audiences and the support of local media and others." The company's biggest challenge has been finding the right people to support its vision. White advocates for policymakers to expand support for minority and women-owned businesses through funding initiatives, training and other opportunities.