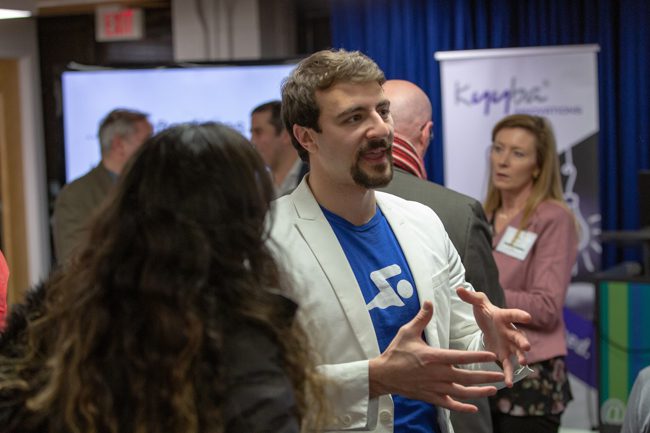 Later this month, Kyyba Innovations hosts the latest in its monthly string of "Pitch Club" events, where businesses can learn from other entrepreneurs and investors about how to pitch their startups.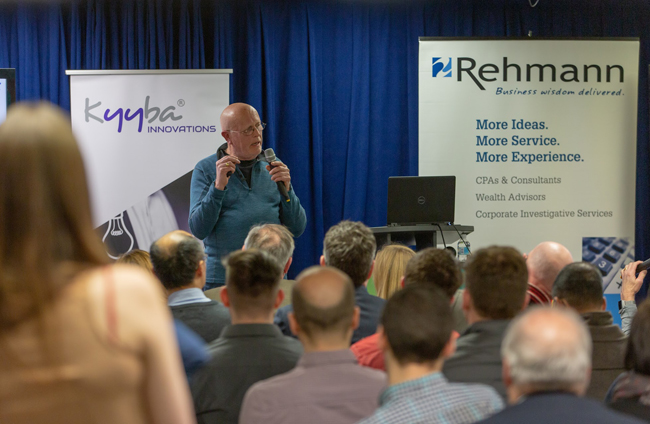 If history is any indication, the three entrepreneurs chosen for the March 27 event in Grand Rapids should do very well following their appearance.
Farmington Hills-based Kyyba Innovations has been hosting the "Pitch Club" events in rotating cities since September 2017 and, in the first year, the 30 businesses who took part raked in a combined revenue of some $3 million following their pitches.
"(Pitch Club) is an opportunity for startups to showcase their ideas and to connect with companies," said Sarah Myrand, Kyyba's executive coordinator. "All the firms that have taken part have walked away with tremendous connections and a chance to make great progress."
According to Myrand, Pitch Club is a "mentoring and funding program" aimed at connecting the various ecosystems and smart zones throughout Michigan. Pitch Club has ongoing monthly events that provide entrepreneurs the opportunity to learn from seasoned entrepreneurs and investors.
Myrand said the events are "meant to educate, network, inspire and provide valuable experiences for being investable."
The monthly event rotates between Detroit, Ann Arbor, Lansing and Grand Rapids. As part of the events, three entrepreneurs will receive the opportunity to practice their pitch and discuss their business model with funding experts, giving them a better understanding of the mindset of an investor.
"Pitch Club provides a tremendous opportunity for cross-pollination and increased deal flow across Michigan, something that currently is not at the level it should be," said Tel Ganesan, Kyyba's managing director. "This program will be very valuable for both the startup entrepreneurs and investors and will hopefully create meaningful dialogue, as well as a technological and economic impact for the entire region. In order to make this initiative even more successful, I encourage seasoned entrepreneurs in each of these areas to join us by serving as a mentor."
The next Pitch Club takes place Wednesday, March 27, at Start Garden in Grand Rapids and will include three startup presentations and a panel of judges. Matt Larson, co-founder/COO of CampusStarter, is the guest keynote speaker.
Corp! is a media sponsor for the March event.