Donna Murray-Brown, CEO of the Michigan Nonprofit Association, sums up the feelings of many Michigan business leaders when she makes the case for the importance of diversity in the workplace.
"As important as diversity is to our core values, it is also just good business practice," she says. "In order to have meaningful impact for our members and their constituents, we need to reflect the makeup of the organizations we serve."
Similar refrains are offered by many of Corp! magazine's 2016 Salute to Diversity Awards winners.
For 10 years, Corp! has celebrated Michigan businesses and leaders who have displayed significant achievement in diversity.
Generally speaking, award winners note that diversity allows them to better adapt or meet business strategy needs, because employees with differing backgrounds can provide a wider variety of solutions to problems.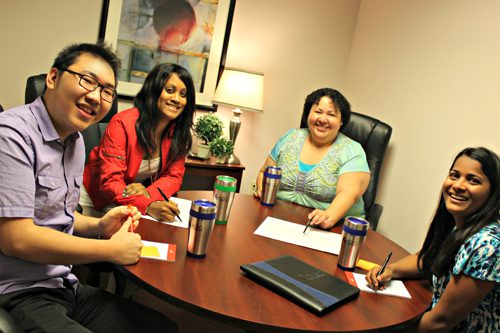 Higher productivity spurred by the higher morale that is prevalent in inclusive workplaces is another oft-cited benefit of diversity.
Whatever their main motivation, this year's 66 Diversity Awards winners were honored at a Sept. 28 event at the VisTaTech Center in Livonia. In acknowledgement of the awards' 10-year anniversary, previous award winners were also slated for recognition.
Businesses and individuals were recognized in three categories:
Diversity Business Leader: an individual who is a diversity role model or top officer of a minority-owned business
Diversity Champion: a nonprofit or community organization that creates or promotes special programming, education or other initiatives that focuses on diversity
Diversity Focused Company: organizations that clearly define and monitor diversity success and demonstrates how diversity efforts add value to the company
Diversity Business Leaders
Jeanette Abraham
JMA Logistics LLC
Livonia
www.jmalogistics.com
Jeanette Abraham is president of JMA Logistics LLC, a Tier One automotive supplier and a certified minority, woman-owned contract manufacturing and distribution business enterprise with expertise in specialized and cold-headed products. A former General Motors manager, Abraham's affiliation and memberships extend across numerous organizations.  She has been the chairperson of the National Association of Black Suppliers Scholarship Fund Board since 2007, a member of the Michigan Minority Supplier Development Council since 2001, and a member of the Women's Business Enterprise National Council since 2015, as well as an active member of the Renaissance (MI) Chapter of The Links Inc.
Tonya Allen
The Skillman Foundation
Detroit
www.skillman.org
The Skillman Foundation is a private, place-based foundation that supports organizations who work to improve the lives of Detroit children. On top of its financial investments of $17 million a year, the foundation invests its social and human capital in the areas of education, youth development, community leadership and safety. "Internally, the foundation is committed to creating an inclusive environment where differences are celebrated, healthy debate is encouraged, and diversity of thought leads to innovative solutions and strategies," said Tonya Allen, CEO. "We are intentional about creating a safe environment to bring difficult, often complex, diversity issues to a space where everyone can be involved in the conversation. Also, our 'Skillman Way' team, made up of a diverse group of staff, are responsible for embodying and supporting our five Skillman Guiding Behaviors, through which inclusion, collaboration and diversity of thought is upheld." Externally, the foundation uses diversity to inform its decision-making. "Expanding equal opportunity for disadvantaged children, and a commitment to diversity and inclusion is demonstrated in the partnerships we seek to create with communities we serve," Allen said. The Skillman Foundation is a diverse workforce made up of those with racial, ethnic, gender, age and religious differences, as well as a mix of different personality types, political views, life experiences and backgrounds, she said. "We believe this diversity strengthens our culture and team dynamics as it allows for a different level of engagement, contribution and investment from variety of voices in the conversation," Allen said. "Learning from these differences has helped us to better understand the communities in which we serve and enhance our ability to increase opportunities for children and families to succeed."
Rhae-Ann Booker
Davenport University
Grand Rapids
www.davenport.edu
Rhae-Ann Booker has served as executive director of diversity equity and inclusion at Davenport University since 2011. In the position, she provides leadership and oversight for diversity, equity and inclusion initiatives with both internal and external audiences, according to Davenport's announcement of her hiring. She has an extensive background in leading diversity initiatives in higher education, having worked in multiple roles at Calvin College for more than 20 years before joining Davenport. During her tenure, Davenport has been recognized for its diversity and inclusion efforts in higher education by INSIGHT into Diversity magazine.
Sharon Cannarsa
Systrand Manufacturing Corp.
Brownstown
www.systrand.com
As president and CEO of Systrand Manufacturing Corp., a precision machining and assembly company, Sharon Cannarsa leads a diverse management team. She has been recognized with numerous industry awards, including being named (in March 2003) one of the Top 10 Women Business Owners of Distinction by the National Association of Women Business Owners-Greater Detroit Chapter. She was a finalist for the Michigan Minority Business Development Council's Diamond Award and was spotlighted in a Fortune magazine feature on minority businesses.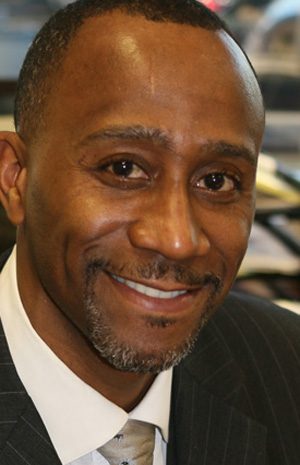 Mark Douglas
Avis Ford Inc.
Southfield
www.avisford.com
Mark Douglas has served as president of Avis Ford Inc., a top Ford dealership serving the metro Detroit region, since 2006. He succeeded his father, Walter, a Detroit-area philanthropist who became majority of the dealership in 1992, according to The HistoryMakers website. Mark Douglas was a project release engineer at General Motors before joining Avis Ford, his LinkedIn profile indicates.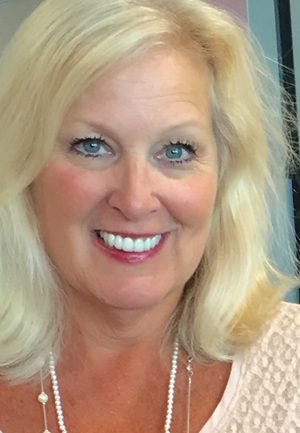 Kathleen Dunn
Ford Motor Co.
Dearborn
www.ford.com
Kathleen Dunn is a 40-year Ford veteran, including serving since 2007 as manager, education and diversity. She manages the UAW-Ford Education Department responsible for oversight of education and training of 50,000-plus UAW-Ford hourly employees, including new program design, implementation and the tuition assistance department. She also manages the UAW-Ford National Diversity & Inclusion Team, including oversight of Local Diversity Councils at over 50 U.S. plants and implementation of various New Employee Orientation training and other initiatives.
Kathryn Grabowski
Arab American National Museum
Dearborn
www.arabamericanmuseum.org
Kathryn Grabowski is the humanities programming coordinator at the Arab American National Museum, which documents, preserves and presents the history, culture and contributions of Arab-Americans. The Arab American National Museum is the first and only museum in the United States devoted to Arab-American history and culture. "By bringing the voices and faces of Arab Americans to mainstream audiences, we continue our commitment to dispel misconceptions about Arab-Americans and other minorities," the museum's website states. "Since opening in 2005, the museum has shed light on the shared experiences of immigrants and ethnic groups, paying tribute to the diversity of our nation."
Belinda Jefferson
Hercules & Hercules Inc.
Detroit
www.herculesandherculesinc.com
Hercules & Hercules Inc. was not founded as an offshoot of some big conglomerate or corporation, notes Belinda Jefferson, president of the janitorial supplies and building maintenance company. "It was started in my father's small house in northwest Detroit in 1964," she writes. "Right at the start, my father, Hercules Jefferson Sr., believed in personalized problem solving for his customers. Nearly five decades later, we still embody his belief through our philosophy of 'Big enough to fulfill all your maintenance, janitorial and sanitary needs, small enough to really care.'" Jefferson and the company have remained steadfast supporters of Detroit, where the company maintains headquarters on the city's northwest side. "It's not about what we can put in our pockets, but what we can do for the community," she told the Sanitary Maintenance trade publication. The company donates to nonprofits to clean up the city's blight. Hercules is also a founding member of Men Who Dare, an organization that helps fund underprivileged youths' college education. In addition, company leaders volunteer with the Girl Scouts and mentor high school students.
Mark King
Kellogg Co.
Battle Creek
www.kelloggcompany.com
Mark King is global head of diversity & inclusion at Kellogg Co., having joined the cereal maker as a business partner in the Office of Diversity & Inclusion in 2009. Previously he served as director and head of diversity & inclusion at Brinker International. He has also worked at the Kirby Resource Group and Sara Lee Branded Apparel (now Hanesbrands Inc.). "We continue to increase and leverage the diversity of our Kellogg team around the globe to create an inclusive culture where our employees can thrive," King said in a press release when Kellogg launched one of its annual diversity and inclusion reports. King is a member of Kellogg's Global Human Resources leadership team and the company's Executive Diversity & Inclusion Council, one of 13 diversity councils companywide. He also oversees Kellogg's seven resource groups. "The work they do benefits resource-group members themselves, but also the company as a whole and even the communities in which we live and work," King was quoted as saying on the DiversityInc. website. In 2011, he helped launch an online mentoring program that "encourages our resource-group members to interact with and learn from colleagues they may not have met in the course of their normal business day."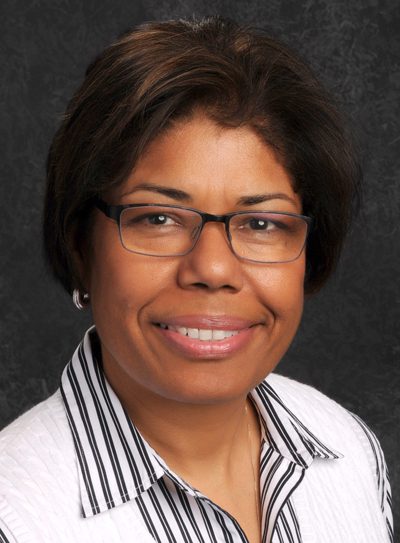 Brenda Marshall
Kelly Services Inc.
Troy
www.kellyservices.com
As director of global diversity solutions for Kelly Services Inc., Brenda Marshall is responsible for developing strategic alliances with diverse staffing companies for the procurement of goods and services across Kelly Services' global enterprise. Prior to joining the supplier diversity team at Kelly in 2001, she held management positions at Comcast and Eagle Communications. Marshall has served on the board of directors for the Council of Supplier Diversity Professionals, the Michigan Minority Business Development Council and DIR. In addition, she has chaired the certification review committee for the Michigan Women's Business Council, according to a profile on the Diversity Information Resources website. "At Kelly, diversity and inclusion is an integral part of our global evolution and a key component of our corporate vision, mission and shared values," she said. "Since our founding in 1946, Kelly has embodied the true spirit of diversity and inclusion. Its key principles resonate through our culture and the values we share as an organization." The ability to integrate diversity into the business process allows Kelly to remain adaptive and innovative in a competitive economy while delivering the best talent to clients, Marshall said. In 2015, Kelly worked with more than 400 certified diverse suppliers nationally, representing 30 percent of the company's total spend for goods and services. "We show our dedication to the veteran community and their families through a number of efforts, which include committing resources in a national effort to attract a talent pool of military spouses, and helping transition military/veterans and reservists/guard members to the workforce through our Hiring of Military Heroes campaign," she said.
Monica L. Martinez
Comerica Bank
Detroit
www.comerica.com
In July, Monica L. Martinez was named senior vice president, external affairs, Comerica Bank, where she is responsible for community development and corporate contributions in Michigan. Martinez, a Michigan native, returned to her home state after five years working with Comerica in Texas. In addition to her new responsibilities, Martinez continues to serve as Comerica's national director of Hispanic business development, directing Comerica's Hispanic business and diversity community outreach in the bank's primary markets. As part of her new responsibilities, Martinez develops and maintains relationships with key community stakeholders in Detroit and Michigan. She also oversees Comerica's Michigan Market corporate contributions program.
Perry Mehta
FutureNet Group
Detroit
www.futurenetgroup.com
FutureNet Group President & CEO Perry Mehta credits his success to these principles: People are the greatest assets of a company, and teamwork is the bloodline of the business. "Mehta will tell you that he is a student of leadership … but he's also someone who has implemented leadership strategies throughout his career and motivated colleagues to realize their full potential," the company's website states. "For more than 23 years, he has helped to create best practices in the areas of construction, demolition, civil/environmental engineering and information technology, with a major emphasis on water/wastewater treatment, distribution and supply systems." Under Mehta's leadership, FutureNet has been consistently ranked as a top business by DiversityBusiness.com.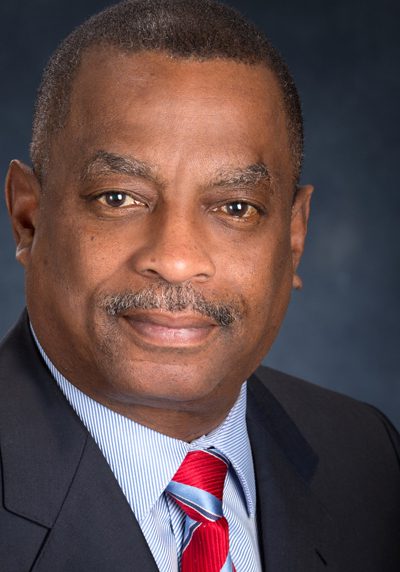 Leon Richardson
President
ChemicoMays LLC
Southfield
www.chemicomays.com
Metro Detroit native Leon C. Richardson is the founder and president of ChemicoMays LLC, one of the largest minority owned chemical management and distribution companies in the United States. For 27 years, Richardson has guided what was originally Chemico Systems Inc. from a single employee startup to an internationally recognized player in the chemical and environmental services space. Today, ChemicoMays employs more than 300 people ub 22 states and three countries, and in 2015, saw sales of more than $100 million. ChemicoMays is a Tier 1 supplier to automotive original equipment manufacturers and has been recognized as a General Motors "Supplier of the Year" for seven consecutive years. The company has received similar recognition from Toyota and Chrysler Capital. Beyond automotive, ChemicoMays has made a name for itself in other industries, including aerospace and biopharmaceuticals. Richardson is a champion for Minority Business Enterprise development. He is a longtime supporter of the Michigan Minority Supplier Development Council (MMSDC) and currently serves on the organization's board of directors. Richardson is a devoted mentor working formally and informally with up to 10 students or young professionals at any given time.
Pamela Rodgers
Rodgers Chevrolet Inc.
Woodhaven
www.rodgerschevrolet.com
Pamela Rodgers is one of the few women in the world to own a dealership in her own right. Rodgers Chevrolet wasn't passed on to her by her father or a husband, and she took a failing location and turned it around, according to a biography of her on the website for the "Small Business School" Public Broadcasting System show. Today, with a team of 85 employees Rodgers Chevrolet generates $73 million in revenue annually by selling nearly 200 and servicing as many as 1,200 cars per month. "In an industry defined by steel, rubber and oil, Pamela Rodgers is a woman in a man's world where it's more common to see grease under the fingernails than a French manicure," the website states. "Yet, her philosophy has always been that the two are compatible, and that strong, smart leadership — regardless of gender — is what matters." The dealership employs women in critical jobs: business manager, parts manager, controller sales.
Sangeeta G. Shah
Brooks Kushman P.C.
Southfield
www.brookskushman.com
With over 20 years of experience, Sangeeta G. Shah's legal practice includes all aspects of intellectual property litigation, prosecution and counseling, with a special focus on post-grant challenges and patent opinions. She represents several Fortune 500 clients for which she provides strategic counseling and guidance on their global intellectual property portfolios. In addition to her legal practice, Shah is the chief diversity officer for Brooks Kushman and as such serves on the management committee to help shape a culture of diversity and inclusiveness within the firm and extend the firm's reach through pipeline initiatives and outreach efforts, the firm's website states. Prior to this position, she also managed human resources for Brooks Kushman for over 10 years.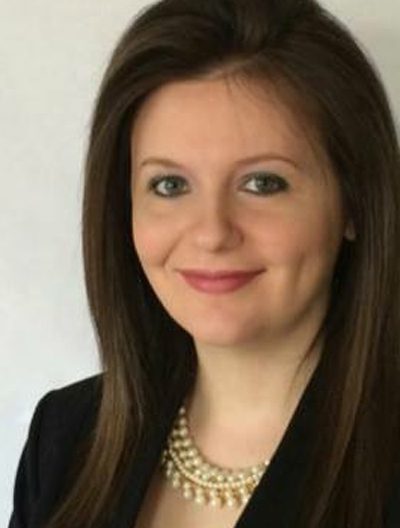 Elena Zarkovska
Consulate General of Macedonia
Southfield
www.mfa.gov.mk
While its scope of work is not like a typical business, diversity is also a key to the operations of the Consul General of Macedonia in Southfield, which is responsible for Macedonia-related matters in 14 states. "We believe in promotion of diversity as one of the most important drivers of successful business, regardless of its nature," said Consul General Elena Zarkovska. "We are not just making needed changes within our organization but also take diversity a step forward in cooperation with local and foreign organizations." The office has formed many partnerships and friendships with officials, local and federal institutions, foreign entities and organizations. Together they work on diversification and mutual cooperation that bring nations closer, Zarkovska said. "Among other things, we consider ourselves as promoters of diversification by allowing international companies to partner with the Republic of Macedonia and explore how diversification can benefit their organizations," Zarkovska said. "We pride ourselves by promoting a customer–focused approach, enabling mutual growth and prosperity. Diversity opens the door to a large pool of applicants, and that can only bring value to organizations. The more diversified the organization is, the higher are the chances for overcoming potential challenges." In the end, people are global citizens, she said. "Cultural and ethnic diversity as well as different points of view can only bring vibrancy in a positive way," Zarkovska said. "Workplaces can become better environments for everyone, fostering humanitarian spirit rather than disruption and suffering.
Diversity Champions
Black Family Development Inc.
Detroit
www.blackfamilydevelopment.org
Black Family Development Inc. (BFDI) is a private, nonprofit comprehensive family counseling agency that was created in 1978 by the Detroit Chapter of the National Association of Black Social Workers (NABSW). By establishing BFDI as a family counseling agency, NABSW sought to promote and provide quality social work services in Detroit that were culturally relevant and culturally sensitive. The original community project that gave birth to BFDI was based on the agreed-upon needs of the community and resulted in programmatic focus by BFDI on child abuse and neglect. Since that time, BFDI has grown to accommodate the increasing demand for a variety of specialized, family-focused counseling and advocacy services in the community, the organization's website states.
Cherry Health
Grand Rapids
www.cherryhealth.org
Cherry Health is an independent, nonprofit federally qualified health center (FQHC) with a primary focus of providing high-quality health services to those who have little or no access to health care, regardless of income or insurance status. Services provided by Cherry Health include primary care, women's health, pediatrics, dental, vision, behavioral health, mental health, correctional health, five school-based health centers and employee assistance for employers. Cherry Health provides services to all individuals, regardless of their ability to pay, the organization's website states. A sliding fee payment scale based on income and family size is available to those without insurance. Established in 1988, Cherry Health is the largest FQHC in the state of Michigan, serving Barry, Eaton, Kent, Montcalm and Wayne counties at more than 20 locations. Cherry Health employs more than 800 employees and a network of over 60 physicians and midlevel providers. Additionally, Cherry Health runs a school-linked program active in 70 public schools offering both vision and dental care.
Grand Rapids Community Foundation
Grand Rapids
www.grfoundation.org
The Grand Rapids Community Foundation is committed to creating a community and a community foundation that values diversity and fosters inclusion. "Diversity may be measured by, but is not limited to, differences in age, ethnicity, race, gender identity, sexual orientation, economic circumstance, religion, disability and profession," the organization's website states. Embracing diversity and inclusion is a key factor in the Community Foundation's future growth and prosperity. In 2012, it received a Full Partner Designation from Partners for a Racism-Free Community, demonstrating that it met six standards that contribute to a racism-free organization. In 2014, the foundation received the Diversity Visionary Award from the Grand Rapids Chamber of Commerce. "Seeking to be a leader in our community and beyond, we strive to model exceptional behavior, making sure that we are sensitive and open to differences, and that we are intentional in how we treat one another and how we treat everyone who comes in contact with the foundation," the foundation's website states.
HAVEN
Pontiac
www.haven-oakland.org
As Oakland County's only comprehensive program for victims of domestic violence and sexual assault, HAVEN provides shelter, counseling, advocacy and educational programming to nearly 20,000 people each year. It aims to eliminate sexual assault and domestic violence and to empower survivors through advocacy and social change in and around Oakland County. "Education at every stage of life is essential to ending intimate partner violence," the organization's website states. "Everyone needs education on the root causes of abuse so gender inequality and oppression can be examined and confronted. All women, children and men have a right to their own identities regardless of tradition, cultural norms or gender roles, some of which support and encourage perpetrators' abusive choices."
Michigan Hispanic Chamber of Commerce
Beverly Hills
www.mhcc.org
The Michigan Hispanic Chamber of Commerce promotes economic advancement, growth and sustainability for its members by enabling access to business opportunities and developmental resources through strategic initiatives. It describes itself as the premier gateway to the state's 11,000 Hispanic businesses and over 400,000 Latino consumers.  "MHCC serves as an advocate for jobs and economic development by promoting participation in supplier diversity development programs and international trade with Mexico and other Latin American countries," the organization's website states. "Because MHCC maintains a unique status as home to automotive and other suppliers representing an array of industries with an international footprint, we offer a mix of programs and targeted business services, all aimed at growing member businesses." MHCC's membership reflects the diversity of Hispanic Business Enterprises in the state. Member firms have consistently been ranked among the top Hispanic-owned firms both regionally and nationally. Members include Hispanic Business Enterprises, original equipment manufacturers, tiered suppliers, publicly traded companies in the banking, energy, food processing and office supply industries, and a range of companies and organizations interested in doing business with the state's growing base of Hispanic businesses and consumers.
Michigan Nonprofit Association
Lansing
www.mnaonline.org
Incorporated in 1990, the Michigan Nonprofit Association is a statewide membership organization that achieves its mission by serving the diverse, statewide nonprofit sector in three primary ways: capacity-building, civic engagement and public policy. "As part of living out our value of diversity and inclusion, MNA has developed a comprehensive array of programs to help Michigan nonprofits embrace diversity and inclusion as a practice," said Donna Murray-Brown, the association's CEO. "With limited staff and resources, many nonprofits are challenged to make diversity, inclusion and equity part of their day-to-day activities." Some of MN customized programs and events include: Simple Steps, Real Change, a three-part speaker series held at the Southeastern Michigan United Way; Leadership With Purpose, a cohort program of 60 leaders who were diverse in almost every respect (region, age, gender, race, nationality, sexual orientation, etc.); Diversity and Inclusion Toolkit, a program that supported 15-plus nonprofits in Detroit and Kalamazoo; and Inclusive Nonprofit Workplaces, a panel of nonprofit leaders discussing their successes and failures in attempting to be an inclusive organization. "Over the years, our work in diversity, equity and inclusion has become a core value," said Murray-Brown. "Rather than seeing our organization as 'us' vs. 'them,' we strive for meaningful impact. For example, we tailor our external communications to a diverse audience when we promote our trainings, events and publications as well as post internal job opportunities. We have also reviewed our vendor relationships with a focus on increasing the number of minority- and women-owned businesses."
Seeds of Promise
Grand Rapids
www.seedsofpromise.net
At the local level, Seeds of Promise is an urban initiative that equips and empowers residents to govern and direct continuously improving, self-sustaining personal and neighborhood prosperity. Beyond Grand Rapids, Seeds is preparing to support profitable private sector partnerships that enable rapid replication of its model. "Within Seeds' operations process, it is mandatory that all staff and participating residents complete our Diversity Awareness training," said Executive Director Ronald Jimmerson. "This ensures their understanding the root causes of racism and inequity." Residents, community organization leaders, and Seeds' staff focus on the inner person, rather than the outer person's skin color, creating what Jimmerson calls a living demonstration of what diversity is about — affirming richness of life perspective, style, skills and talents that each participant brings to the mission. Seeds' focus is to equip and empower residents to govern and direct their neighborhood's prosperity improvement, meaning the Seeds team consists of very few staff and many more volunteers. "As such, our team is composed of many members who have made unsuccessful past decisions and relationships," Jimmerson said. "However, inside of these past experiences is the unrecognized development of a valuable set of assets that can be translated into improved market competency and prosperity." When summing up the case for diversification, Jimmerson quotes Steven Rivelis, a Baltimore-based consultant, who said something to this effect many years ago: "For the most part, your edge in the competitive world is not your technology and it's not your product. Your edge is your people. If your people are all performing at 100 percent and you are utilizing all the talent in your business, then you will move forward faster."
United Way for Southeastern Michigan
Detroit
www.liveunitedsem.org
United Way for Southeastern Michigan aims to ignite a social movement in Greater Detroit by empowering people to unite and solve complex problems that affect everyone. "In 2008, United Way launched the Agenda for Change, focusing on the impact areas identified by the community as the most pressing issues that we face (education, income and basic needs)," the organization's website states. "We've spent the last six years focusing on these community impact measures with our partners and have made great progress." Among its many initiatives is Women United, which aims to prepare children for the first day of school and beyond through it Bib to Backpack work. "People will succeed when they are educated, healthy and financially stable," the organization's website states. "Together, we can make that happen."
Diversity Focused Companies
Acro Service Corp.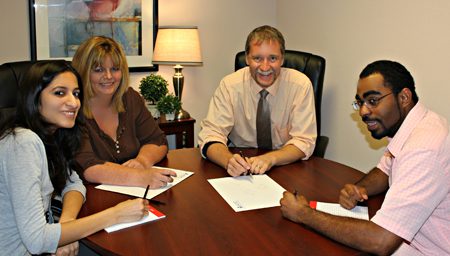 Livonia
www.acrocorp.com
Acro Service Corp., which began in 1982 as a privately held staffing firm servicing clients in the Detroit area, has developed into a national-level player in workforce management solutions, including staff augmentation services and managed service staffing program services in various labor categories. Acro also provides application development and management, IT infrastructure, system integration, telecom, mobility, project/program management and data center solutions to give customers a competitive edge. Acro, which has 33 offices across the United States — including its global headquarters in Michigan — and six international offices in Europe and India, promotes diversity through its commitment to utilize diversity suppliers and to recruit employees from diverse backgrounds." As a minority-owned and operated company, Acro "has always been committed to working with and supporting diversity-owned suppliers, including small, disadvantaged, women-owned, service disabled veteran, HUB zone and all other types of diversity-owned agencies," said CEO Ron Shahani. Acro currently manages relationships with over 1,500 subcontracted agencies, of which 25 percent are diversity companies. Acro has also teamed with other diversity-owned suppliers to create a consortium of qualified diversity businesses to help meet and exceed its customers' needs for diversity expenditures, Shahani said. "As a diverse firm itself, Acro is highly adept in identifying and tapping into unique pools of qualified diverse candidates that are largely ignored by most of our competitors," he said. Steps taken by Acro to recruit for diversity include employing multilingual and diverse recruiters, relying on employee referrals, and attending diversity job Acro has a varied applicant pool of people who vary culturally and ethnically. "Diversity adds strength and creativity and promotes acceptance, so Acro devotes time, energy and resources to support the variety of people who make up the workforce," Shahani said.
Baker Tilly Virchow Krause LLP
Southfield
www.bakertilly.com
Baker Tilly Virchow Krause LLP is an independent member of Baker Tilly International, the world's eighth-largest accountancy and business advisory network of independent members. Around the world, the network has 165 firms operating in 141 countries with combined revenue of $3.8 billion and more than 28,000 people. Baker Tilly is consistently recognized as a great place to work on national and regional lists. "Baker Tilly respects you and trusts you to find your work-life balance," the company's website states. "We invest in virtual connections and flexible work arrangements to accommodate your work-life needs."
Barton Malow Company
Southfield
www.bartonmalow.com
Construction firm Barton Malow has consistently demonstrated commitment to assisting the development of disadvantaged businesses as well as minority-owned and women-owned businesses. "Our use of D/M/WBE firms is based on a corporate policy to support the growth and development of contractors who have the work ethic, desire and a track record of willingness to be part of a quality team effort," the company's website states. Business diversity at Barton Malow is not about politics or quotas, and it's not about race or gender, the company stresses. It's about building business and being the contractor of choice. "Business diversity has long been recognized as an important corporate priority at Barton Malow," said Executive Vice President Doug Maibach. "It is smart business for our company, helpful to our customers and vital to the communities on which we depend."
The Bottle Crew
Farmington Hills
www.bottlecrew.com
The Bottle Crew, which provides packaging solutions to a variety of industries, traces its roots to Chairman and President Joel Jacob's great-great-grandfather, Gus. "Though the technologies and tools have changed through five generations and rapid growth, The Bottle Crew's commitment to thoughtful solutions remains constant," the company's website states. "We have a legacy of a proud past and an exciting future, and we accomplish this by bringing bright, active people from diverse backgrounds together. The Bottle Crew has always been an organization whose strength lies in the belief that extraordinary results can come through empowering great people." The company also touts the importance of community involvement. "We see it as our responsibility, and in fact our calling, to use our talents and resources to make an impact on the lives of those in need," its website states. "Each year, we support hundreds of grassroots organizations in Michigan and nationwide. We're especially passionate about issues of hunger and food insecurity, and are a proud member of the Corporate Coalition to Fight Hunger."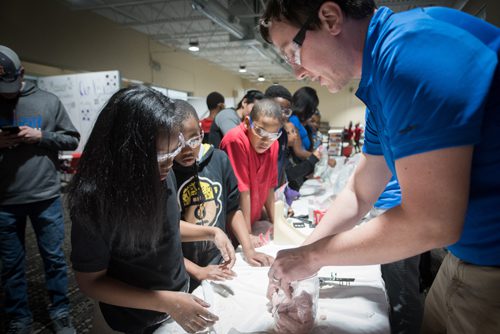 Cooper Standard
Novi
www.cooperstandard.com
Cooper Standard, a global supplier of systems and components for the automotive industry, has a long history of supporting the men and women who serve the country by helping them put their unique skill sets to work when they complete their service. In February 2014, the company formalized its veterans support initiative as the "Cooper Standard Careers for Veterans Program" at the urging of actor Gary Sinise (a.k.a. Lt. Dan from "Forest Gump," who has leveraged his role in the movie to support veterans' causes) along with the National Association of Manufacturers, in which Cooper Standard Chairman and CEO Jeff Edwards participates on the board of directors. To further drive the program, in early June 2014, Inforum's Center for Leadership announced a custom leadership program — Next4Vets — for returning women veterans who are transitioning from active duty to the workplace. The Cooper Standard Foundation underwrote the research and development of the program that has become the first training offered under Cooper Standard's Careers for Veterans Program. Cooper Standard has also leveraged its partnership with NASCAR driver Brad Keselowski and his team throughout the 2014, 2015 and 2016 NASCAR seasons. The Cooper Standard and BKR partnership has brought national attention to the importance of hiring military veterans through the sponsorship of the Careers for Veterans 200 at the Michigan International Speedway. The event raises funds for nonprofit organizations to provide transition training and help ensure veteran succeed in the workplace. As a result, since formalizing the Careers for Veterans Program, Cooper Standard has increased its veteran workforce by 14 percent. Cooper Standard also helps its diverse workforce make a difference in communities. When a team of at least four Cooper Standard employees gathers to raise funds for a charity that is within the mission of The Cooper Standard Foundation, a match will be made in the name of the team to the designated charitable cause/organization. For example, its STEM (Science, Technology, Engineering and Math) Ambassadors staff the interactive science center called Science in the DEEP at the S.A.Y. Detroit Play Center in Detroit with trained employee STEM volunteers who offer tutoring, science demonstrations and career information.
Danlaw Inc.
Novi
www.danlaw.com
"Diversity isn't a buzzword at our company; it's part of who we are and it makes our company stronger," says Tom Rzeznik, CEO of Danlaw Inc., an auto-tech company that works with the world's largest car makers to design, build, test and connect vehicles for a smarter world. "Being a minority-owned company, Danlaw has always upheld the idea that a workplace filled with different thoughts, approaches and ideas leads to innovation. When different viewpoints, approaches, and world views come together in a safe and welcoming environment, it fosters growth for our employees and for our company through the exchange of ideas." Rzeznik directly ties the company's advances in the fields of vehicle telematics and connectivity to the emphasis it places on hiring people with diverse backgrounds. "Diversity is not in any way contrary to the search for the best and brightest employees," he added. "In fact, Danlaw believes, based on years of experience, that in order to seek the best and brightest individuals, it is absolutely necessary to make diversity a priority in hiring and employee retention programs." Open, effective communication, as well as clear channels for feedback, optimizes the opportunity for discussion of issues related to inclusion and discrimination, Rzeznik said. "When individuals feel that they cannot be themselves at work, they will not engage fully as part of the team or in assigned work," he said. "This starts from our leadership that encourages a diverse workforce by making employees feel valued and respected. This has a significant and positive impact on employee retention."
Domino's Pizza LLC
Ann Arbor
www.biz.dominos.com
Domino's Pizza LLC is committed to an inclusive culture that values the contributions of customers, team members, suppliers and neighbors, the company says. "With more than 12,900 stores around the globe, our stores are as diverse as the communities they serve," the Domino's website states. "Domino's commitment to diversity is based on creating a unified and inclusive environment that respects and celebrates the uniqueness of our exceptional people who invest their time, talents and energies while striving to make our company the best pizza delivery company in the world."
The Dow Chemical Co.
Midland
www.dow.com
The Dow Chemical Co. aims to nurture an inclusive work environment. "From formal training to policies that promote inclusion, accessibility and equal treatment, we invest in growing our understanding and appreciation of the differences among us to thrive," its website states. Its seven employee networks — such as its African-American Network and Disability Employee Network — are key partners in helping Dow connect and engage talent. Several of the employee networks have formed partnerships with external organizations to drive progress and change, develop community programs and pursue other outreach opportunities. "In addition to the employee networks, we also support informal employee groups, such as working parents, young professionals and biking clubs to promote camaraderie, teamwork and fun in the workplace," the Dow website states.
Dynamic Conveyor Corp.
Muskegon
www.dynamicconveyor.com
Dynamic Conveyor Corp. is driven to design and build custom conveyor systems that keep customers' processing lines running, and running as efficiently as possible. When Curtis Chambers discovered that there were no light-duty portable conveyors available to serve his needs as an injection molder, he entered the material handling industry in the mid-1970s by manufacturing conveyors in Muskegon, according to the company's website. Conveyorette Products was created as a division of Pliant Plastics Corp., a custom injection molding facility also founded by Chambers. The company has expanded and evolved over the years but remains privately held by the daughters of Chambers, and it received national certification as a Women's Business Enterprise in 2010.
Edward Rose & Sons
Bloomfield Hills
www.edwardrose.com
Edward Rose & Sons is a family-owned company that provides modest to brand-new luxury apartment communities throughout the Midwest. It handles all phases of development, including land acquisition and construction of the buildings, and also takes pride in ownership and management of communities after completion. "We at Edward Rose & Sons strive every day to deal honestly and fairly with our residents and co-workers," the company's website states. "Since our company's inception, our utmost goal has been to provide comfortable and affordable homes for families across the country. We aspire to create efficient, welcoming and diverse communities in which people of all backgrounds can call home."
Ernst & Young
Detroit
www.ey.com
Accounting and advisory firm Ernst & Young likes to say that everyone's opinion is values in its worksites. "After all, diversity of thought and ideas enables us to provide better services to our clients," the company's website states. "Talk to anyone at EY and they'll tell you what a rewarding place it is to work. We attract individuals from different backgrounds and cultures who … bring a unique point of view and unique business skills." The firm tells prospective employees that they'll work with great people and will be exposed to a range of alternative perspectives, building lifelong relationships and networks.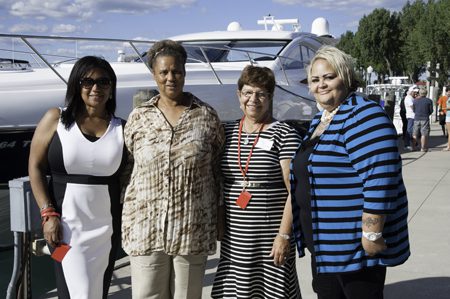 FOURMIDABLE
Bingham Farms
www.fourmidable.com
Since its inceptions in 1975, FOURMIDABLE has grown into a highly creative and diverse management company shaped by the vision of its leaders and the shared efforts and talent of its people, CEO Jeri Hays said of the real estate management and brokerage company that specializes in managing, marketing and leasing market rate, tax credit, senior and family government assisted, public housing and rural development apartment communities. "With a focus on experience, integrity, depth of knowledge and resources, innovation, exemplary customer service and attention to detail, we have created a diverse culture that is team-orientated and values-driven, combined with a blend of the entrepreneurial spirit," Hays said. "As a leading property management company, we strive to provide superior living environments for all residents, increase the asset value for owners and provide opportunities for every employee to achieve professional excellence. We strongly believe that our approach to diversity has been a key factor in our overall success in the marketplace." Founded in 1975, FOURMIDABLE, which currently manages more than 8,265 units in nine states, is dedicated to improving the overall quality of multifamily communities and lifestyles of the residents, a diverse population representing many ethnicities, races and generations. FOURMIDABLE reaches out to businesses to provide services to communities that are located in a variety of geographic locations including some within the Renaissance Zones in the City of Detroit, Hays said. For example, the company recruits, hires and/or trains Section 3 residents for employment and conducts pre-bid meetings to assist contractors in completing accurate bids for potential business opportunities. Its diversity policies and practices have resulted in a 50 percent minority representation in its workforce. Employees have the opportunity for advancement and career pathing. Of the current management team, over 75 percent started in a different position and moved to their current roles. "This promotes long-term employment with FOURMIDABLE," Hays said. "In addition to our workforce, as a company, we have been involved in a number of community outreach programs that impact our business."
Grand Rapids Community College
Grand Rapids
www.grcc.edu
Diversity is one of Grand Rapids Community College's core values. "We create an inclusive learning and working environment that recognizes the value and dignity of each person," the college's website states. Also helping students achieve classroom success are such student support services as academic and career counseling, occupational and disability support, and bilingual support. The GRCC Department of Accessibility is dedicated to providing faculty, staff and students of all abilities equal access to the functions and facilities of Grand Rapids Community College. "We are committed to providing services and accommodations to achieve equal opportunity to personal, professional and academically rewarding experiences by offering reasonable accommodations, auxiliary aids, support services and programs designed to remove barriers to full participation in campus life," the GRCC website states.
Ideal Contracting LLC
Detroit
www.idealcontracting.com
Ideal Contracting, which provides general contracting services, states that it believes a supply base rich in minority- and women-owned businesses makes the entire supply chain stronger. "We support the growth and development of MBE and WBE businesses through our diverse spend initiatives, mentorship and the support of MMSDC, NMSDC and WBEC," the company's website states. "Ideal Group companies are certified MBEs working hand in hand with other diverse suppliers." The company states that teaming with a wealth of suppliers increases opportunities to utilize the best source for all supply, creates a competitive landscape for the best quality products and services, allows for personalized service and opportunity for growth, and enhances community involvement.
Ilitch Companies
Detroit
www.ilitchcompanies.com
The Ilitch companies comprise the various entities owned by Michael and Marian Ilitch, including Little Caesars Pizza, the Detroit Tigers and the Detroit Red Wings. "At our roots, the Ilitch companies are committed to the communities where we live, work and play," the corporate website states. "We support our communities in valuable ways, whether it is by donating money to charitable causes, providing in-kind services, giving opportunities to veterans and young athletes or sharing the talents and skills of colleagues who volunteer in the community." For example, its Veterans Program offers enhanced benefits to service-disabled veterans who want to become Little Caesars franchisees.
Integrated Supply Chain Solutions
Southfield
www.gift9.com
Integrated Supply Chain Solutions, founded in 2008, is a small conglomerate of business divisions that include office products, print management services and courier/transportation. Office products was added as a service line in 2009, and Office Depot was selected as a strategic partner, as a result of its well-defined Minority Business Enterprise Tier Program, according to the Integrated Supply Chain Solutions website. "Activity in the Office Products business started to increase as we solidified our MBE relationship with Office Depot in August 2010," the website states. ISC Solutions also participates in a number of community activities with its primary philanthropic efforts focused toward seniors, youth and education and local communities.
Lakeshore Legal Aid
Clinton Township
www.lakeshorelegalaid.org
Lakeshore Legal Aid is a not-for-profit law firm providing a wide range of free civil legal services to low-income people and seniors. According to its website, the mission of Lakeshore Legal Aid is to exercise all methods of legal advocacy and representation in order to empower people to address their legal rights and concerns, provide access to the legal system and all community resources, and preserve the dignity of clients. Lakeshore's attorneys are trained to provide legal advice and counseling, document review and preparation, negotiation, mediation, representation in court, legal education presentations to community groups, and referrals to other available community resources. "Lakeshore's attorneys aim to improve the legal status of every client, and to ensure the clients and their families are safe and secure in their homes," the firm's website states.
Lansing Community College
Lansing
www.lcc.edu
Lansing Community College's Centre for Engaged Inclusion engages the campus and Lansing area in building an equitable and inclusive community through intellectual exploration and collaboration. "We envision a community where everyone has a sense of belonging and possibility, and is empowered to cultivate an equitable world," the center's web page states. It is involved in the Black History Committee, the Women's History Collective and the Hispanic Heritage Committee, among other partnerships.
Lear Corp.
Southfield
www.lear.com
Lear Corporation is ranked No. 154 on the Fortune 500 with products designed, engineered and manufactured by a diverse team of employees. With headquarters in Southfield, Lear maintains 240 locations in 36 countries around the globe and employs approximately 140,000 workers. The company claims diversity as one of its core values. "Simply put, we value diversity and inclusion because it makes us a better company and better individuals coming together to form an even stronger team," its website states. "When each of us contributes our abilities and varied viewpoints, all of us benefit in growing together and better understanding our complex world. Diversity in the workforce entails valuing dimensions of gender, race, ethnicity, sexual orientation, cultural, national origin, skills, age, education, military service and general life experiences."
Michigan Technological University
Houghton
www.mtu.edu
Michigan Technological University is home to 7,238 students from more than 50 countries. The university's office of Institutional Equity and Inclusion is responsible for the implementation of the university's Equal Opportunity, Discrimination/Harassment Policy. "It is critical that our campus and community recognize, appreciate and take full advantage of the value that diversity brings to learning, research and personal and economic development," the Michigan Tech website states. "We invite you to join Michigan Tech in creating a diverse and inclusive university that graduates students who are truly prepared intellectually, personally and socially to create the future in a national and global society."
Mixed Staffing & Recruiting
Grand Rapids
www.mixedmi.com
Mixed Staffing is a certified woman-owned professional staffing agency with a Diversity Division that evaluates the needs of companies looking to diversify their team while driving their economic growth. "We utilize the skills of our recruiters to screen from a larger pool of candidates, finding the most qualified individuals to consider," its website states. The company also notes that ethnically diverse companies financially outperform companies that are not diverse by 35 percent. "According to the Harvard Business Review, diversity in the workplace drives innovation," Mixed Staffing Recruiting notes. Furthermore, the company's Inclusive Division assists individuals with employment barriers, including military veterans and ex-offenders. "Through this division we don't just hire anyone," the company notes. "However, we will work with applicants and provide feedback, tips on application etiquette, interviewing, resume building and much more," the company says. In 2015, through this division, 65 percent of the company's workforce was given a second chance, helping lower the criminal recidivism and unemployment rate in Michigan.
NYX Inc.
Livonia
www.nyxinc.com
NYX Inc. is a minority business provider of automotive interior and under-hood solutions. It was acquired by Chairman Chain Sand in 1989 and is registered with the Michigan Minority Supplier Development Council as a Minority Business Enterprise. In 1998, the company was voted MMBDC Minority Supplier of the Year. The company is headquartered in Livonia and its production facilities are located throughout Michigan, Tennessee and Mexico. NYX also maintains a design and engineering center in India. "The NYX culture is a byproduct of people from many diverse cultures and backgrounds," the company's website states.
Oakland University
Rochester
www.oakland.edu
"At Oakland University, action defines our unwavering commitment to diversity. Equity here is based in fairness and providing opportunities and access to all. Mutual respect and goodwill confirm and inform our community and are key to our belief in and understanding of the contributions every member has to make in decision-making processes. Here inclusion means promoting and sustaining a sense of belonging through our recognition of the inherent worth and dignity of all members of the community." So reads, in part, the guiding principles crafted and formally adopted by the Oakland University Council on Diversity, Equity & Inclusion. "The principles are meant to help to enrich the experiences of all who become part of the campus community or who are welcomed as guests," Oakland President George W. Hynd writes on the university's website. "Creating and maintaining the most supportive environment we can provide requires wide-reaching and ongoing effort on the part of all within the community."
Plante Moran PLLC
Southfield
www.plantemoran.com
Diversity initiatives at the Plante Moran accounting and consulting firm focus on finding ways to become more inclusive in order to harness the advantages diversity brings.  "Creating a culture of inclusion reflects the recognition that a diverse environment allows our firm to attract and retain the best talent who thrive in a collaborative environment to better serve our clients," the firm's website states. "Clients of all kinds benefit from this collaboration, because it better prepares us to listen, understand and serve your needs." Plante Moran recognizes there are multiple attributes of diversity, including but not limited to age, gender, race, geography, marital status and religion. "An inclusive mindset recognizes that diversity creates strong, creative businesses that attract the best and brightest talent and are better positioned to proactively address the changing work environment," the firm notes.
Penske Corp.
Bloomfield
www.penske.com
Penske Corp. is a closely held, diversified, on-highway transportation services company whose subsidiaries operate in a variety of industry segments, including retail automotive, truck leasing, transportation logistics and professional motorsports. Penske Corp. manages businesses with revenues in excess of $26 billion, operating in more than 3,300 locations and employing over 50,000 people worldwide. "Penske is a global company with diverse customers, businesses and associates," the company's Diversity and Inclusion Mission Statement reads. "We will improve and grow our businesses by supporting a work environment that is diverse, inclusive and respectful, so we can draw from the talents, backgrounds and varied perspectives of all our associates." Diversity and inclusion means valuing each associate and recognizing his or her unique contributions to the organization. Penske promotes and supports diversity and inclusion in its workforce and supplier base through a variety of efforts, including its Diversity and Inclusion Council, diversity recruiting efforts, mentoring program, affinity groups and supplier diversity efforts. Each year on average, Penske Truck Leasing and Penske Logistics spend more than 13 percent of their combined total annual spend with hundreds of minority-owned and women-owned businesses combined.
Prizelogic LLC
Southfield
www.prizelogic.com
Prizelogic is a team of over 165 marketing experts, representing every digital discipline. It has partnered with leading Fortune 100 brands in all major categories to launch thousands of promotions. Its mission, according to its website, is to be the most trusted and innovative partner in the creation of results-driven promotions designed for a digital world.
Ramco-Gershenson Properties Trust
Farmington Hills
rgpt.com
Ramco-Gershenson Properties Trust is a fully integrated, self-administered, publicly traded real estate investment trust.  The company's business is the ownership and management of large, multi-anchor shopping centers primarily in a number of the largest metropolitan markets in the central United States. According to its website, Ramco-Gershenson is committed to attracting, hiring and retaining a diverse workforce of top talent. "We are proud to offer our employees a competitive compensation and benefit package," the website states. "Benefits include: 401(k), medical, dental, vision, health and dependent care reimbursement accounts as well as paid vacation, paid holidays, personal days, life and disability insurance."
Prymus Group LLC
Troy
www.prymusgroup.com
Prymus Group LLC is a staffing and consulting firm that aims to help customers maintain a competitive advantage. "Our goal is to constantly drive Innovation by structuring what we do around three services: People, Strategy, and Solutions," the company's website states. "We provide complete 'one-stop' solutions to our clients, strategic partners and employees through unparalleled consultative support. We help our clients grow, our strategic partners thrive and our employees excel by approaching each opportunity individually and objectively."
Rockford Construction
Grand Rapids
www.rockfordconstruction.com
With regional offices in Michigan and Florida, Rockford Construction is one of the top 200 contractors in the nation, according to Engineering News-Record.  The company is licensed in 44 states and has built projects totaling more than $3.8 billion in more than 800 cities across the country. The company also touts its work environment and notes on its website that it is an equal opportunity employer that strongly supports diversity in its workforce. "It is a career, a support system, a learning environment and an opportunity to expand as an individual, all rolled into one," the website states. "Rockford provides its team members with internal and external training, time off for philanthropic commitments and a full complement of benefits."
Roncelli
Sterling Heights
www.roncelli-inc.com
Roncelli, a privately owned construction company with ongoing operations in the United States, Canada and Mexico, values business diversity and believes it delivers a competitive advantage while enhancing the value the company delivers to each of its projects. "We support and promote participation of Minority Business Enterprise, Small Business Enterprise, Women Owned Business Enterprise, Disadvantaged Business Enterprise, Service Disabled and Veteran Owned Small Business and HUBZONE," the company states on its website. "As a proud corporate member and sponsor of the Michigan Minority Supplier Development Council (MMSDC), Roncelli is proud of its 30-year involvement with mentor/protégé relationships." Roncelli will work collaboratively with clients to develop a specific program designed to meet project targets and objectives.  "Our program will include key activities to identify and target qualified companies to enhance participation and involvement and work closely with each firm to ensure success," the Roncelli website states.
Sabo PR
Grand Rapids
www.sabo-pr.com
Mary Ann Sabo likes to say that being downsized was the best thing that ever happened to her, professionally speaking. When her college teaching post was eliminated, she landed a spot as a business reporter at The Grand Rapids Press. From there it was a quick hop across the desk into public relations — and then an even shorter skip into launching her own firm, according to the Sabo PR website. For the past dozen years, Sabo has been at the helm of Sabo PR, where she uses her writing, media relations and storytelling skills to help clients achieve results. "Along the way, she has developed one of the leading crisis management and litigation PR practices in the state," the company's website states. "Mary Ann's motto: Use your powers for good, not evil."
Solutions for Energy Efficient Logistics
Detroit
www.seelllc.com
SEEL — Solutions for Energy Efficient Logistics — designs and operates customer-centric energy-efficiency and environmental management programs, encompassing all aspects of program design, implementation, management, marketing and outreach, customer service, call center and trade ally management, according to its website. SEEL's parent company, MCLJasco, was named by Black Enterprise magazine as one of the nation's most successful black-owned businesses, ranking it 67th in the "Industrial/Service" category of the magazine's BE-100 list. "It is an honor to be included among the country's top 100 African-American-owned businesses," said Louis James, president and CEO of MCLJasco. "This recognition speaks to our vision for growth and the dedication and commitment of our employees."
Simply Counted Business Services Inc.
Holland
www.simplycounted.com
Simply Counted Business Services Inc. is a woman-owned accounting firm offering services to support small and medium-sized businesses, as well as individuals. President Diana Kasza started in business after serving as a controller of a medium-size corporation. Prior to the controller position, she served as a staff accountant for five years with a public accounting firm in Big Rapids. The inception of Simply Counted Business Services Inc. began in 1997 as a sole proprietorship, the company's website states. The original name was the Mammen Group Inc., which was incorporated in 2002. In 2012, the company changed its name to Simply Counted Business Services Inc., which it says better defines the business's environment and the passion for serving clients.
The Sowell Law Partners PLLC
Detroit
www.sowellpartners.com
The Sowell Law Partners PLLC is certified as a Minority Business Enterprise with the ability to deliver legal services regionally, nationally and internationally. The firm provides business legal services and counsel to both small certified Minority and Women Business Enterprises and corporations. "Additionally, the firm assists clients in developing innovative solutions in the marketplace that include supplier diversity strategies and initiatives," its website states. Sowell Law Partners is certified as an MBE law firm by the Michigan Minority Supplier Development Council under the guidelines of the National Minority Supplier Developmental Council.
TI Automotive
Auburn Hills
www.tiautomotive.com
TI Automotive is a leading global supplier of advanced automotive fluid carrying and delivery systems, with more than 125 locations in 28 countries.  "By providing our employees with training opportunities in their chosen field (or other professional areas of interest) along with the chance to bid on jobs anywhere in the world, we have created a culture of career development based on each employee's chosen career path," the company's website states. "Our most successful employees are those that are interested in developing their skills, taking on additional challenging projects and are open to working in different locations across the globe."
Trinity Health
Livonia
www.trinity-health.org
Trinity Health is one of the largest multi-institutional Catholic health care delivery systems in the nation. It serves people and communities in 22 states from coast to coast with 93 hospitals, and 120 continuing care locations — including home care, hospice, PACE and senior living facilities — that provide nearly 2.5 million visits annually. The organization was formed in May 2013, when Trinity Health and Catholic Health East officially came together to strengthen their shared mission, increase excellence in care and advance transformative efforts with our unified voice, according to the Trinity Health website. Trinity Health employs more than 97,000 full-time workers, including 5,300 physicians. "Committed to those who are poor and underserved in its communities, Trinity Health is known for its focus on the country's aging population," its website states. "As a single, unified ministry, the organization is the innovator of Senior Emergency Departments, the largest not-for-profit provider of home health care services — ranked by number of visits — in the nation, as well as the nation's leading provider of PACE (Program of All Inclusive Care for the Elderly) based on the number of available programs."
University of Michigan
Ann Arbor
www.umich.edu
"Diversity, equity and inclusion are a major focus of my presidency," says University of Michigan President Mark S. Schlissel. "The University of Michigan cannot be excellent without being diverse in the broadest sense of that word. We also must ensure that our community allows all individuals an equal opportunity to thrive," he writes in a letter on the UM website. "Our work to improve diversity, increase equity and promote inclusion at the University of Michigan is moving forward, thanks to the efforts of many individuals in our community." In September 2015, Schlissel acknowledged that the university could and should do more to enhance diversity, equity and inclusion on campus. He challenged leaders in every school, college and academic unit to reach out for input. Thousands of students, staff and faculty responded, contributing ideas at more than 200 listening events — including a weeklong Diversity Summit — as well as on social media. Based on that input, the U-M Diversity Equity, Equity & Inclusion Strategic Plan was slated to be introduced at a campuswide event on Oct. 6.
Walters Seed Co.
Holland
www.promogarden.com
Since its founding in 1958, functioning as a small, family-operated perennial plant farm in Holland, Walters Seed Co. has been recognized as a leader in the production of seed packets as gifts to accompany perennial purchases, or for use as promotional premiums. "Over time, the company has developed a recognized expertise in the development of promotional initiatives that focus on sustainability, health, nutrition, recycling, ecological stewardship and natural beauty," its website states. "Walters Seed goes far beyond merely supplying seed packets for use as a promotional item. It takes the lead in helping major, worldwide organizations to put their earth-friendly principles into action. Through efforts such as anti-hunger campaigns in cooperation with NGOs and corporate-sponsored educational programs for children, Walters Seed is proud of its positive impact on people worldwide." Since 1996, the company has been under the leadership of Sandra Walters Slager, the second generation to lead the operation.
Warner Norcross & Judd LLP
Grand Rapids
www.wnj.com
Warner Norcross & Judd — a corporate law firm with 230 attorneys practicing in eight offices throughout Michigan — promotes diversity and inclusion through a number of internal and external initiatives. Internally, the firm's commitment to diversity and inclusion is stated in the firm's Strategic Focus and Strategic Plan. "The firm monitors all work assignments to ensure that women and minorities are given the opportunity to work on career-enhancing projects," said Rodney Martin, diversity partner. "The firm has revised its mentoring program to address special concerns of female and minority associates. Additionally, the firm has revised is evaluation system to reduce the potential for unconscious bias." Recently, Warner Norcross provided unconscious bias training to the leaders of the firm's practice areas and governance committees. The firm also holds attorney and staff luncheon lectures, presentations and other events on diversity. "For the past 10 years, the firm has prepared a Diversity and Inclusion Annual Report for clients and community leaders, reporting on our progress," Martin said. Among its external initiatives, in 1999, Warner Norcross established an annual scholarship for minorities enrolled in law school. In addition, in 2007, the firm established a scholarship program that each year awards scholarships for an LSAT preparation course to college juniors. Since 1999, the firm has awarded over $150,000 in scholarships. "Diversity provides us with a broader range of experiences and perspectives to better serve our clients," Martin said. "Our clients increasingly expect that their professional advisers will reflect the diversity of our country. We must respect and value the differences in heritage, culture and perspective that each of us brings to Warner Norcross. These differences will make us better able to serve the needs of our clients in a diverse society and global economy."
Wayne State University Office of Multicultural Student Engagement
Detroit
wayne.edu/diversity/omse
The Office of Multicultural Student Engagement at Wayne State University strives to cultivate safe and engaging environments where it values, honors, promotes and celebrates the differences and similarities among all students who arrive at the office with multiple layers of identity. "Part of our mission is to promote and support students of diverse racial, ethnic, gender identities, romantic attractions, mental and physical capabilities, citizenships and other identities both academically and professionally," the office's web page states. Leonard Savala serves as director of the office, coming Wayne State from Michigan State University, where he worked in a variety of roles, most recently as director of undergraduate diversity in MSU's College of Agriculture and Natural Resources. In this role, he directed pre-college programs for high school students and developed outreach, retention and support programs for undergraduates.
Yazaki North America Inc.
Canton
www.yazaki-na.com
Yazaki North America is a global leader in the research, development and delivery of vehicle power and data solutions, working with virtually every major auto manufacturer in the world. "Opportunity is literally everywhere at Yazaki, and it's part of the reason so many of our employees build long-term careers here," the company's website proclaims. "With offices in over 45 countries, and more than 279,800 diverse employees, our team members are exposed to new ideas, environments and people on a daily basis." The company prides itself on its nurturing work environment. "Respect runs deep in Yazaki culture, and it shows in the way we treat our employees," the website states. "Our team is diverse in background, lifestyle and thought, and we readily embrace those differences. We engage in a variety of programs designed to give back to the families and communities that support us, and we continually strive to be an organization for which our employees are proud to work."