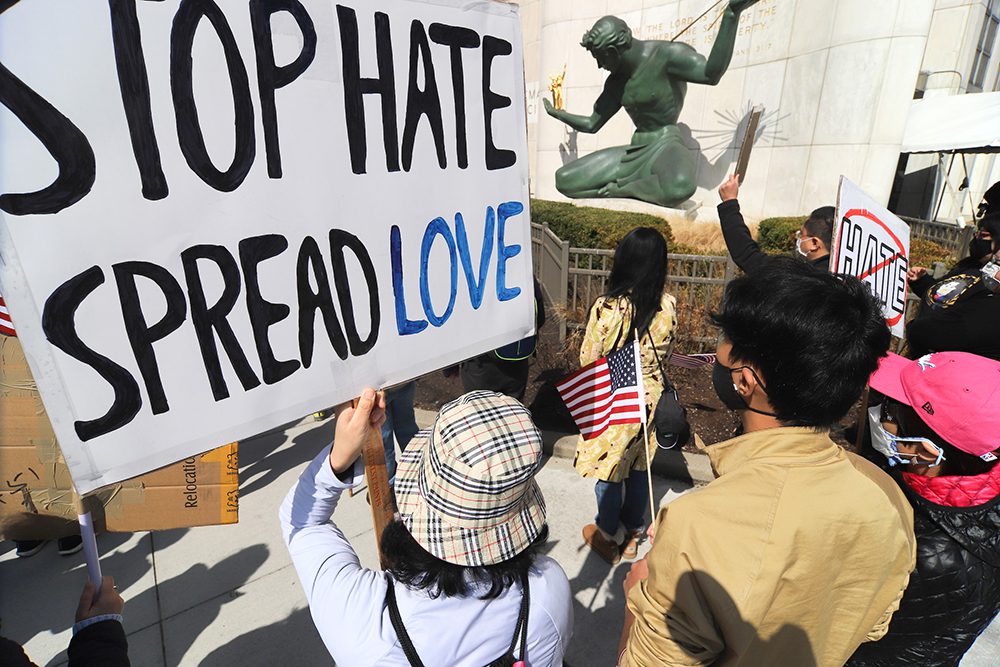 After George Floyd died last year at the hands – or, more appropriately, beneath the knee – of a Minneapolis police officer, his death sparked a summer of protests amid the Black Lives Matter movement.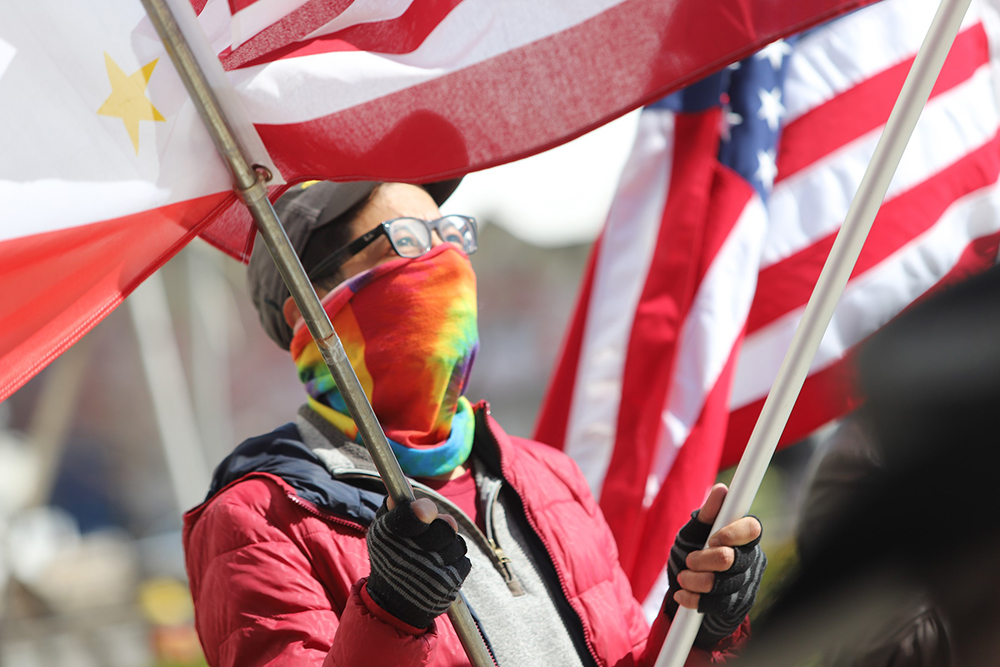 It also sparked a variety of responses from the business community, many of which instituted a series of policies, trainings and outreach to try to help bridge that racial divide.
As violence in the Asian community has increased, businesses are once again beginning to respond.
Duc Nguyen Abrahamson, executive director of the Asian Pacific American Chamber of Commerce, headquartered in Farmington Hills, Mich., has been speaking out about the issue recently.
After a 21-year-old gunman allegedly killed eight people in a shooting spree at three massage parlors in Atlanta, Ga. – six of the victims were Asian – Abrahamson said such crimes "damage our society and counter the values of APACC."
Abrahamson said the Asian community had been beleaguered long before Atlanta, even before coronavirus-related lockdowns began last year. People were boycotting businesses, Asian-owned businesses were being left behind in federal funding from the Paycheck Protection Program, and they were struggling.
"The smaller microbusinesses have been suffering this whole year," she said.
In a statement posted to the organization's website, she said APACC believes "it is important for everyone to consider the impact of their words and actions" on the country's estimated 21 million Asian American Pacific Islanders" and to not tolerate aggression in the workplace or the public arena.
"Hate against some of us, harms all of us," Abrahamson said. "We encourage our members, partners, sponsors, and community to acknowledge, amplify, and denounce racism and the ongoing hate crimes targeting the Asian community."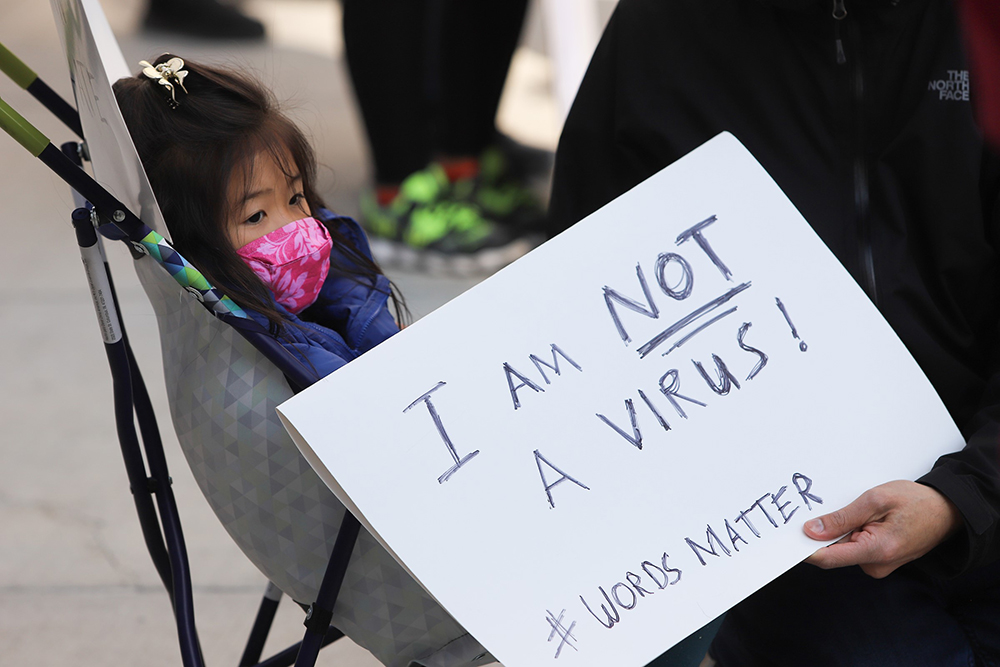 Melissa Borja, assistant professor of American Culture at the University of Michigan and affiliated researcher with the Stop AAPI Hate Reporting Center, Abrahamson and others are hoping for more tangible help from businesses, large companies and other organizations.
CEO's are already hosting roundtables on racial justice within their companies and are helping to set a clear set of expectations related to hate within their organizations.
Some of the other interventions activists are hoping for include:
Community outreach
Increased job opportunities
Investment in after-school programs
Sensitivity training programs
Investment in public education
Addressing the overall problem of racism.
"We're asking big corporations to show their support, to verbalize it, to use their social media platforms and show it publicly," Abrahamson said. "Some of them were doing it before the Atlanta shootings. I think (Atlanta) has brought violence against Asians more into the mainstream, but this has been going on for some time."
Companies are beginning to respond, among them:
Facebook recently hosted a pair of Instagram live conversations to amplify voices from the AAPI [Asian Pacific American] community. "At Facebook, we condemn the violence against the Asian American community happening right now, at the beginning of the pandemic and forever," Facebook's head of social Eric Toda said.
Apple CEO Tim Cook is one of a few chief executives to personally show his support for the AAPI community. On Feb. 14, he tweeted: "The rising violence against the Asian community is a painful & urgent reminder that we must unite against racism in all its forms."
Yahoo! Finance reported that, on Feb. 12, Peloton and Airbnb were some of the first companies to post their support for the Asian American community. Peloton called the hate crimes a "result of racism and xenophobia, which has become more heightened towards Asian communities since the start of the pandemic." It announced a $100,000 donation to the Asian American Federation.
Airbnb published a blog post with resources for those who want to be allies, publicizing the internal dialogue that had been happening within the home rental company's Asian employee resource group.
Nike posted a video on Feb. 19 stating, "To our Asian community, we respect you, we are with you. Nike condemns racism. Until We All Win." Nike also donated some $500,000 to 20 nonprofits that support Asian American, Middle East, and Pacific Islander communities, Yahoo! Finance reported.
Adidas shared an Instagram post Feb. 22 condemning racism and saying "anti-Asian hate crimes cannot be ignored."
Yahoo Finance parent company Verizon denounced the violence on Feb. 26, with the company saying the "horrific events" have "no place in society."
It's welcome support for an Asian community suffering what at least one study calls record-breaking acts of violence can't be tied to a single act (some attribute it to former President Donald's Trump constant reference to the coronavirus as the "China Virus"). Rather, violent acts against the Asian community are increasing at what experts are calling "alarming" numbers, building to a century high mark.
According to a study released by the Center for the Study of Hate and Extremism at California State University, hate crimes against Asian Americans rose some 150% in the largest communities in the country last year.
Even as overall hate crimes were decreasing, the study of police records shows there were 122 hate crimes targeting Asian Americans in 16 of the country's most populous cities in 2020. Last year, there were 49 such crimes in those same cities, according to the Cal State study.
As rallies and protests began to take shape around the country, President Joe Biden dedicated time in his first nationally televised prime-time speech to address the situation.
In the speech, which marked the one-year point from when the World Health Organization labeled COVID-19 a pandemic, Biden said "too often, we've turned against one another," and instead urged Americans to work together to support a community that has suffered "vicious hate crimes" and been "attacked, harassed, blamed and scapegoated."
"At this very moment, so many of them, our fellow Americans, are on the front lines of this pandemic trying to save lives and still — still are forced to live in fear for their lives just walking down streets in America," he said. "It's wrong, it's un-American, and it must stop."
This week, the White House announced in a fact sheet several new moves in the effort to combat violence against Asian. Though the fact sheet doesn't mention the event specifically, its release came a day after a 65-year-old Asian American woman was attacked in front of a condo building in Manhattan.
The Biden administration said in the fact sheet, released Tuesday, it's reinstating a White House Initiative on Asian Americans and Pacific Islanders, with an initial focus on anti-Asian bias and violence.
The White House also announced the creation of a subcommittee on the COVID-19 Health Equity Task Force aimed at addressing and mitigating anti-Asian xenophobia. And the fact sheet detailed the actions of a Department of Justice initiative to combat anti-Asian violence.
"Across our nation, an outpouring of grief and outrage continues at the horrific violence and xenophobia perpetrated against Asian American communities, especially Asian American women and girls. As President Biden said during his first prime time address, anti-Asian violence and xenophobia is wrong, it's un-American, and it must stop," the White House said in the fact sheet Tuesday.
Biden had already signed a memorandum in January that denounced discrimination directed at the Asian American and Pacific Islander community throughout the pandemic.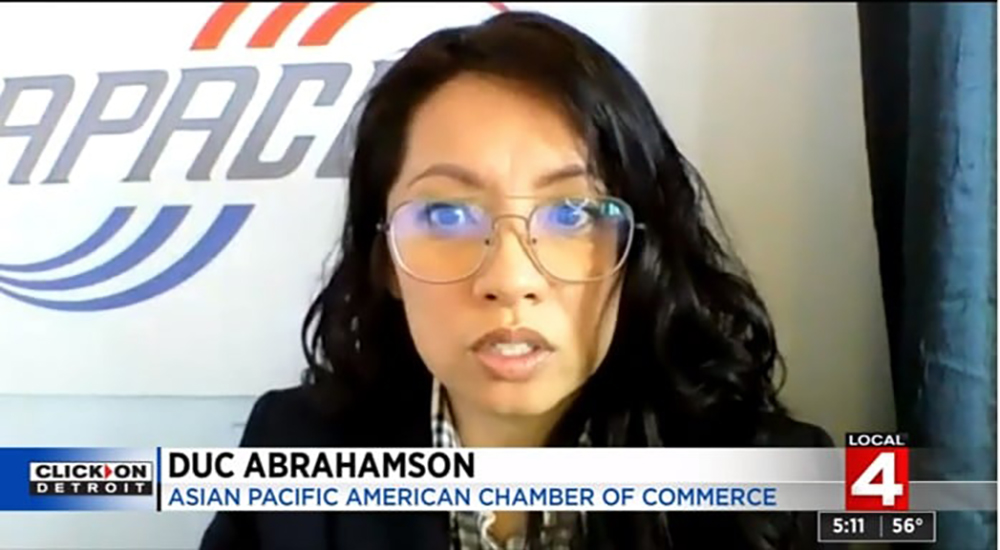 According to the Cal State study, anti-Asian hate crimes first spiked in March and April, amid a rise in COVID cases and "negative stereotyping of Asians relating to the pandemic."
New York City saw the biggest increase, recording 28 such hate crimes in 2020 compared to only three in 2019 — an 833% jump. Other cities with especially large upticks included Philadelphia and Cleveland, which both saw 200% increases; and Boston and Los Angeles, which both saw increases of over 110%.
According to the study, the spikes in hate crimes targeting Asians came despite a 7% drop in overall hate crimes. The study attributes the overall drop to lockdowns put in place over the coronavirus.
Brian Levin, executive director at the hate and extremism center, told the Huffington Post he figures the FBI data for 2020 – the Cal State study is considered a reliable barometer of annual FBI statistics — once it's released this fall, will show a "century-high" number of hate crimes targeting Asian Americans.
"For our Asian American friends and neighbors, this is similar to a post 9/11 time, similar to what we saw with Muslims and Arab Americans," Levin told HuffPost, referring to the increase in hate crimes targeting those groups after the Sept. 11, 2001, terror attacks.
In recent weeks, there has been a wave of high-profile incidents, including in New York City – which has seen an 833% jump (28 such crimes in 2020, compared to three in 2019 — and the San Francisco Bay Area – up 50% — both with significant Asian American populations.
Other cities with significant increases:
Philadelphia and Cleveland, both with a 200% increase in crimes against the Asian community.
San Jose, Calif., saw a 150% spike.
Boston was up 133%.
Los Angeles increased 114%.
And then there was the case of Mike Nguyen, a restaurant owner in San Antonio who found a variety of racist slurs – including the phrases "No masks" and "Kung flu," one phrase Trump used to refer to the coronavirus – all over his restaurant windows recently.
Nguyen had gone on national television to condemn Texas Gov. Greg Abbott's decision to lift the state's mask mandate. After the interview, Nguyen told The Washington Post, he received death threats, one-star reviews and harassing messages.
"I definitely know 100 percent it had something to do with the interview," Nguyen told The Post. "When you first see it, you're kind of shocked, and then you realize this is real. Then, anger took over. I was so mad I ended up pacing back and forth trying to wrap my head around this."
It's obviously not the first time Asian-Pacific Americans have been targeted with this kind of violence. Orders signed by President Franklin Roosevelt sent some 120,000 Japanese-Americans to interment camps during World War II.
U-M's Borja remembers a couple of things about the 1980s including the 1982 death of Vincent Chin, a draftsman who worked for Chrysler and was beaten to death by two men who apparently blamed him for the success of Japanese automakers, despite the fact Chin was Chinese.
And, Borja said, Asian-Americans were attacked and harassed for the same reason: The success of the Japanese auto industry.
Borja told San Francisco radio station KALW she can't think about the current spate of violence against Asians without thinking "of the many ways it's resonant of the sufferings we've seen in the past."
"In certain ways, the recent violence is shocking and new and specific to the moment of scapegoating Asian-Americans for the pandemic," Borja told KALW's "Your Call" podcast. "And yet it's part of a broader history of Asian-Americans being treated as outsiders for problems that are bigger than Asian-Americans."
If the actions taken by businesses help stem the violence, perhaps Asian Americans will feel a little safer. Borja said fear of violence or attack "only exacerbates" the problem.
"Asian Americans all across the country are feeling hurt … by these incidents," Borja said. "Even in places in the Midwest, Asian Americans are concerned about their safety. This is a difficult time for so many people for so many reasons."