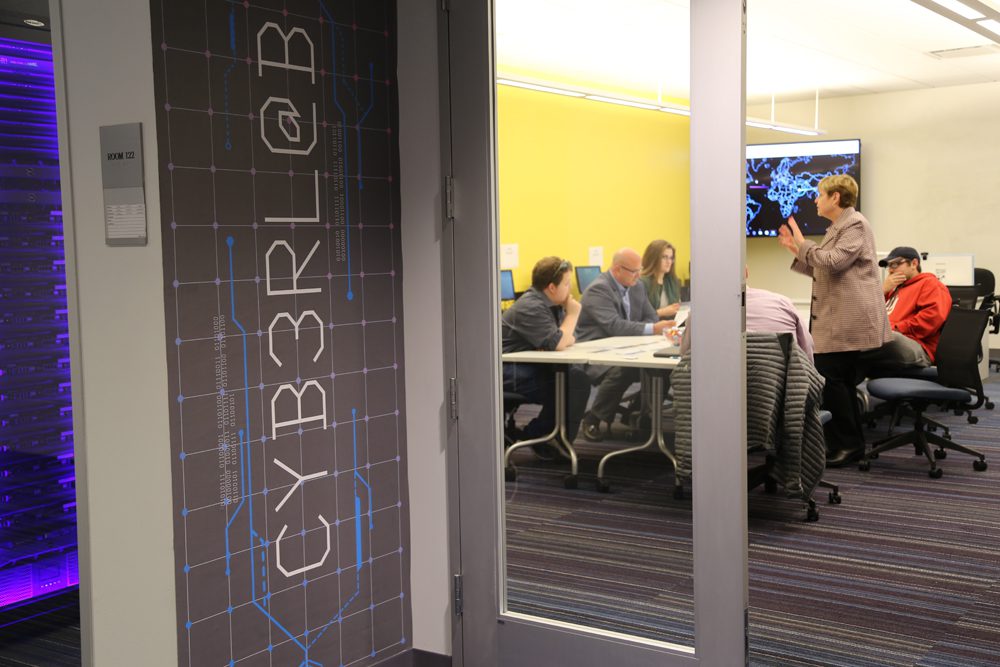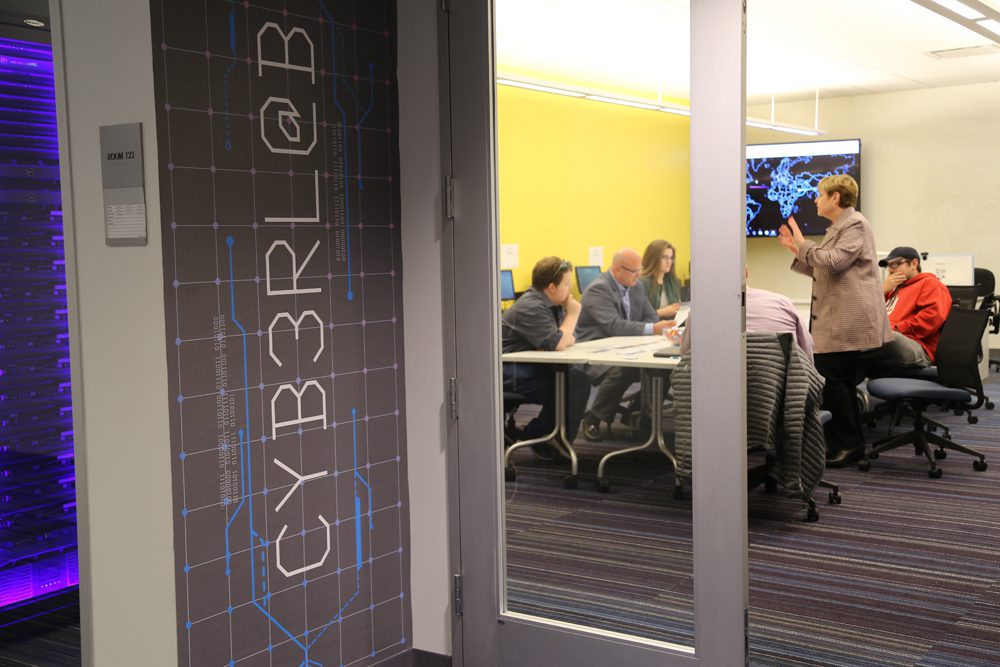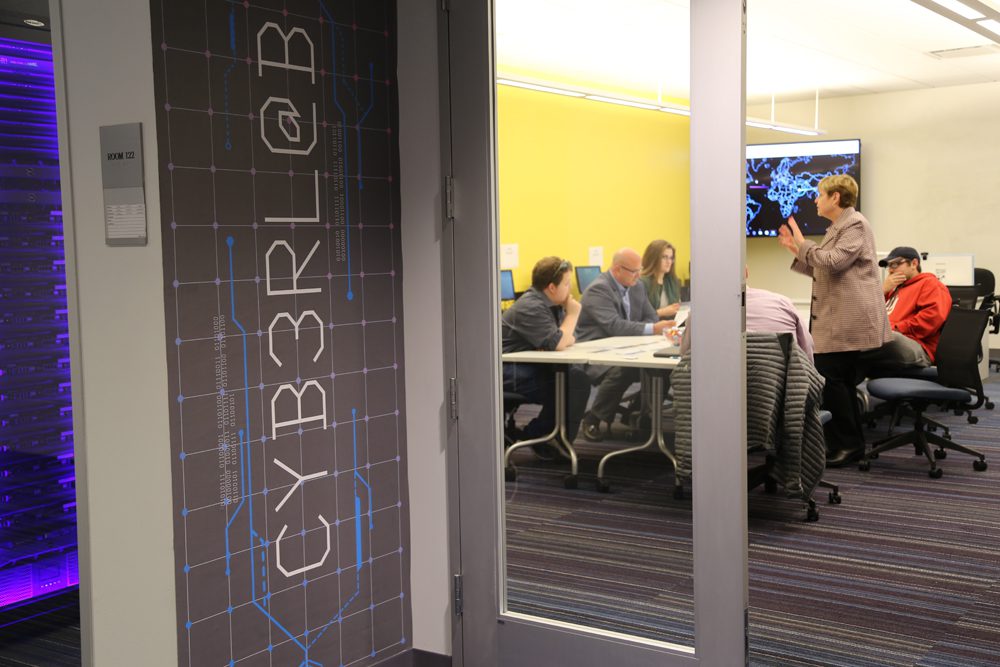 There is a large market for cybersecurity experts, also known as Information Security Analysts, according to the Bureau of Labor Statistics. It lists the 2016 median pay for these analysts at about $92,600 per year and a job outlook that is growing much faster than average compared to other careers. Their employment is expected to grow 28 percent from 2016, the most recent data available, to 2026.
The demand for these professionals is showing up at Michigan's top-rated educational institutions, where cybersecurity programs are growing not only in terms of interest from students, but they also are becoming more specific and sophisticated as colleges and universities create advanced concentrations to better meet the needs of employers in a variety of industries.
For example, Walsh College in December announced the launch of an all-new academic concentration in Automotive Cybersecurity. The program will take an experiential and applied approach to produce automotive cybersecurity professionals. These experts will graduate with the skills and understanding to help the auto industry secure and expand innovation in the growing field, Walsh officials said.
Oakland University also recently began offering a cybersecurity program to graduate students. The master's program through the Department of Computer Science and Engineering focuses on giving students the latest information and resources for identifying threats to networks, computer systems and data for companies and new industries, such as autonomous and connected vehicles.
Michigan universities and colleges are known for their cybersecurity programs. The top-ranked programs are located at Lawrence Technological University in Southfield, Ferris State University in Big Rapids, the University of Detroit Mercy in Detroit and Davenport University in Grand Rapids, according to the website Universities.com.
In 2006, Walsh's Cybersecurity program was designated a National Center of Academic Excellence in Cyber Defense by the National Security Agency and the Department of Homeland Security. In 2015, Walsh was reviewed for the new NSA standards and it extended the college's status through 2021.
Walsh's program is a new approach to cybersecurity concentrations, bringing engineering and automotive innovation into the mix. Dave Schippers, an Information Technology and Cybersecurity assistant professor at Walsh College, led the effort to bring automotive technology into its program. The Bachelor of Science in Information Technology with a concentration in Automotive Cybersecurity will officially launch in winter 2018.
Vehicle technology has changed rapidly over the last five years; it is night and day compared to where cars were a decade ago, Schippers noted. Today's vehicles have multiple networks, computers and control units, making them as high tech as any smartphone or laptop computer. As a result, these cars need the same security or better than other tech-based products, he said.
"The concept of connected, autonomous or self-driving vehicles is being actively researched, designed and tested," Schippers said. "The technology innovations, customer expectations, and future direction of transportation are all fusing to create a dramatic, new vertical destined to transform the automotive and transportation industries. We are thrilled to deliver advanced automotive cybersecurity programs to drive innovation in this exciting new field."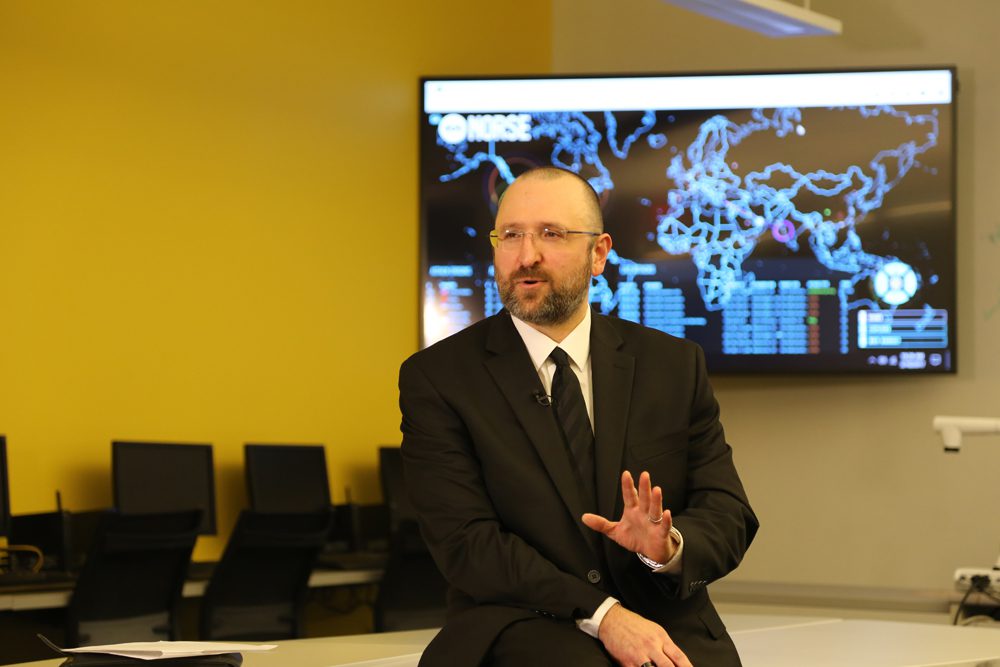 Some of the classes Walsh College will offer in its new concentration include Advanced Automotive Penetration Testing & Threat Analysis, and Connected Automotive Ecosystems and Threat Analysis, giving students an understanding of the challenges, risks, and opportunities in a rapidly growing industry. It's a bit of a niche, but it has immense potential, Schippers believes.
Developing security products that are tested and trusted will be key to the success of autonomous and connected vehicles, Schippers said. In 2015, there was an infamous hack into a connected vehicle, and it had people worried and concerned. Offering automotive companies and other businesses help with making sure their products are fully loaded in terms of cybersecurity is a key reason to why Walsh College is moving in this direction.
"Life depends on how well we secure what we have," Schippers said.
At Lawrence Technological University, students can receive a graduate certificate as a Master's of Science in Information Technology with a cybersecurity concentration, explained Anne Kohnke, an Assistant Professor of IT and teacher of courses in both the Information Technology and Management disciplines at the bachelor, master, and doctorate levels. Prior to joining LTU, Kohnke worked for 25 years in industry, where she focused on information technology and management.
Having unique concentrations under the cybersecurity banner makes sense for the industry and the businesses that need these high-tech professionals, she said.
"Cybersecurity is like an umbrella – there are a lot of opportunities under it," Kohnke said. "IT professionals who go into that field tend to specialize in one or two areas because there's no way to keep up with all of the different aspects of the profession."
Part of what makes LTU's cybersecurity concentration unique is the effort its professors bring, helping students determine what areas they're both passionate about and will have the most success in as a cybersecurity professional, Kohnke said.
"We designed the program so it has a wide array of opportunities," Kohnke said. "We help you find out what you're good at and where you want to go. It's a growing industry, so the opportunities are vast. There are unfilled jobs because they need more talent in this area."
No matter what area cybersecurity students go into, they're likely to find the job rewarding, lucrative and secure, she added.
"There's a lot of job security – it's a field where you're in high demand and it's a degree where you can really help people," Kohnke said.