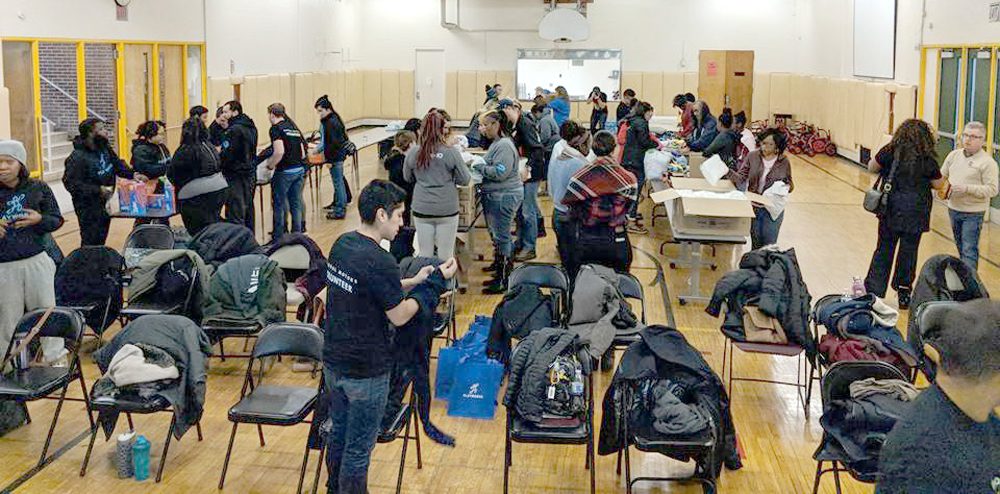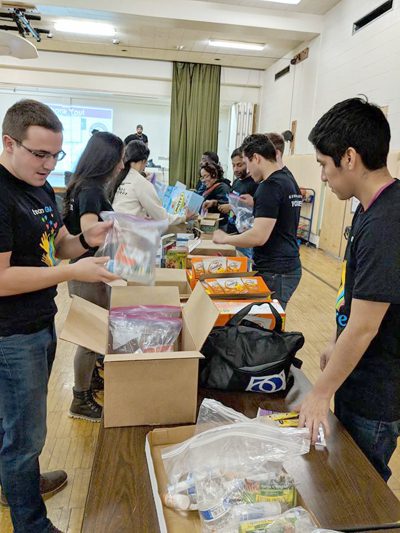 Martin Luther King Jr. Day is a time to reflect, remember and honor the legacy of a great Civil Right leader. Many organizations also use this day to volunteer, do service projects and help others who may be in need.
Recently, more than 70 volunteers from Team GM Cares, Playworks, Alpha Kappa Alpha Sorority and Cass Tech National Honor Society came together on MLK Jr. Day at Courtland Community Impact Center in Highland Park to assemble more than 300 kits that provide warming and hygiene products for individuals experiencing homelessness throughout Wayne County. The kits will be distributed later in January.
"We want to honor his day by helping those in need," Mia Harnos, Chief Development and Communications Officer for Wayne Metro, said in a statement. "Everything we do at Wayne Metro is to service the community and although many offices are closed today, we didn't think taking a day off was the way we respect the holiday. Martin Luther King Jr. was about equality, moving the community forward and helping others. So, we wanted to do something in line with his legacy to honor him."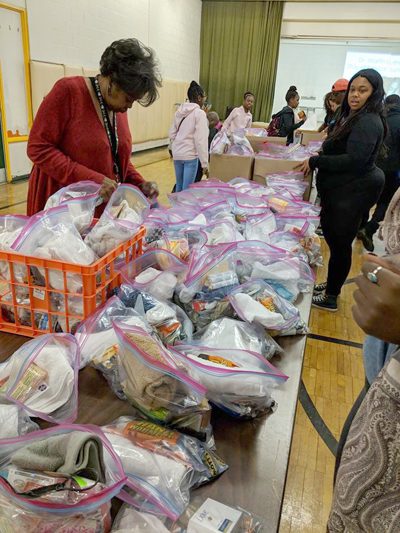 Founded in 1971, Wayne Metro Community Action Agency (Wayne Metro) provides essential services, diversified programming, and community resources to low- and moderate-income individuals and families throughout all of Wayne County. Over the last four decades, the Agency's budget has grown from $100,000 to over $30 million while continuing to maintain a low administrative rate (8 percent) that allows $.92 of every funded or donated dollar to be utilized for direct client services.
Playworks helps schools and districts make the most of recess through on-site staffing, consultative support, professional development, free resources, and more.
Team GM Cares strives to be the premier source for exceeding the core value of serving and improving the community where General Motors employees live and work. They coordinate and communicate volunteer opportunities to GM employees. They will do that by coordinating and leveraging both size and scale of GM for greater focus and impact within our community.