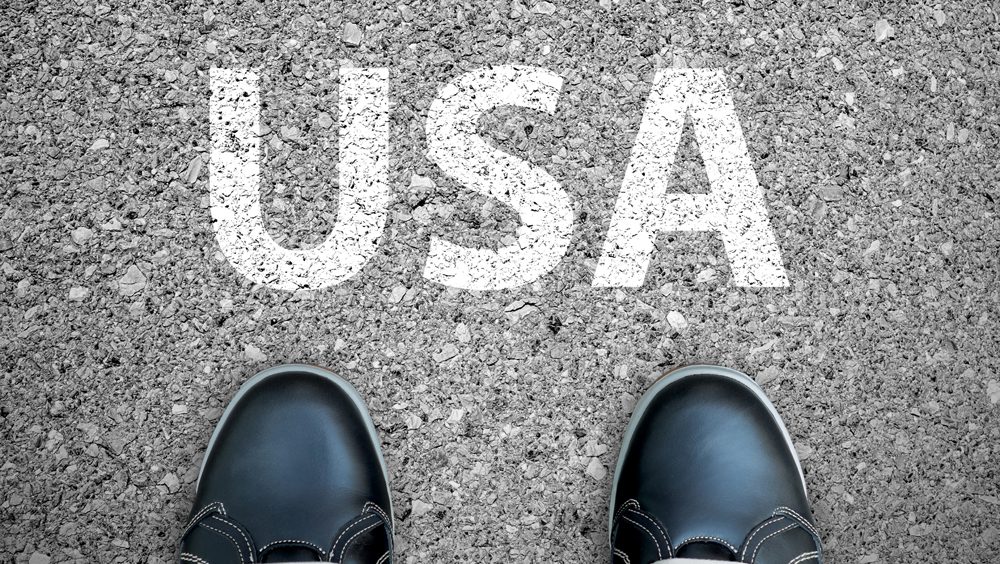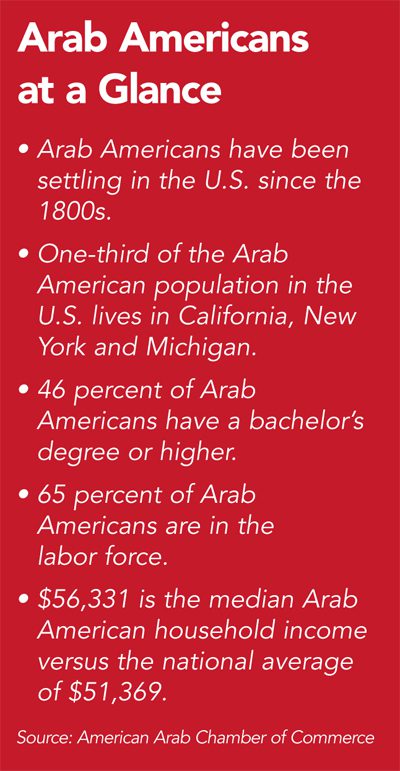 Dreaming of coming to America since he was 10 years old, Kamal Shouhayib eventually studied at Michigan Technological University, where he earned a Bachelor of Science degree in civil engineering. From his native Aley, Lebanon, 20 minutes east of Beirut, overlooking the Mediterranean Sea, he learned about the generosity of the American people in 1956. A devastating earthquake had demolished major parts of the area. The impressionable boy received cookies and personal items in a package marked, "A gift from the American people to the Lebanese people." He wondered what manner of people would be so kind.
Today, Shouhayib, his wife Yasmine and sons Rabih and Omar own and manage the 17th largest manufactured housing and property management company in the country, according to the Manufactured Housing Institute's 2015 National Communities Council. The Choice Group includes Shouhayib Investment Company, Choice Properties, Inc., Choice Development, Inc., Choice Marketing, Inc., Choice Finance, Inc., and Crosby Choice.
Edna Zaid is the U.S.-born daughter of immigrant parents from Ramallah, Palestine. Raised in the Greek Orthodox faith and Palestinian culture and heritage, Zaid and her three siblings didn't speak English until they went to school. Her dad told them constantly that they should be proud of their Palestinian roots, but that they are American.
Her brothers chose medicine and law, but Zaid inherited her father's business sense. From a basement operation using four-part carbon paper 31 years ago, Regency Court Reporting & Video Conferencing is now a million-dollar business in its own headquarters building in Commerce Township, Michigan, employing as many as 40 court reporters. Zaid is also president and CEO of Regency Capital Holdings LLC and Regency Capital Property Management LLC, which owns multiple commercial and residential properties in Michigan and Florida, including four professional office buildings.
Another American with roots in the Mideast is Omar Alomary, born in Jordan to refugee Palestinian parents, along with his four brothers.
Today, Alomary is the financial supervisor of the new Electrified & Autonomous Vehicles Division at Ford Motor Company. He came to the U.S. at age 16, attended Chadsey High School in Detroit and graduated from Fordson High in Dearborn, Michigan. He earned a Bachelor of Business Administration degree with a specialty in accounting and an MBA in finance, both from the University of Michigan-Dearborn.
Once he graduated, the idea of taking his place in the family's grocery business came up against the reality of an enterprise that wasn't in the greatest of shape, steering him into a co-op in Ford's North American Sales accounting department.
He further honed his accounting skills at Bell & Howell (now ProQuest) in Ann Arbor, but returned to Ford, first as a Product Development finance analyst and then as pricing manager in the Customer Service Division. He's now been with Ford just over 17 years.
Michael Fahmy graduated from Cairo University with a degree in physical therapy and is just three credit hours short of a doctorate in Physical Therapy from Oakland University.
But while Fahmy's journey from a small village in Upper Egypt—about a four-hour drive from Cairo—may be half a world away from his current physical therapy office in metro Detroit, it's not far from his original dream, which was to help people.
Achieving his dream included six months of study in London, but it was a positive response from Oakwood Hospital in Dearborn that piqued his interest, especially the idea of improving his physical therapy skills.
Fahmy, the only Egyptian among a group of 15 international candidates, ended up spending six years at Oakwood and five more at Beaumont Hospital before establishing OMPT Specialists in a 3,000 square foot office in Southfield. It's a practice that has grown to 5,000 square feet and is connected with five other offices, employing 70 therapists.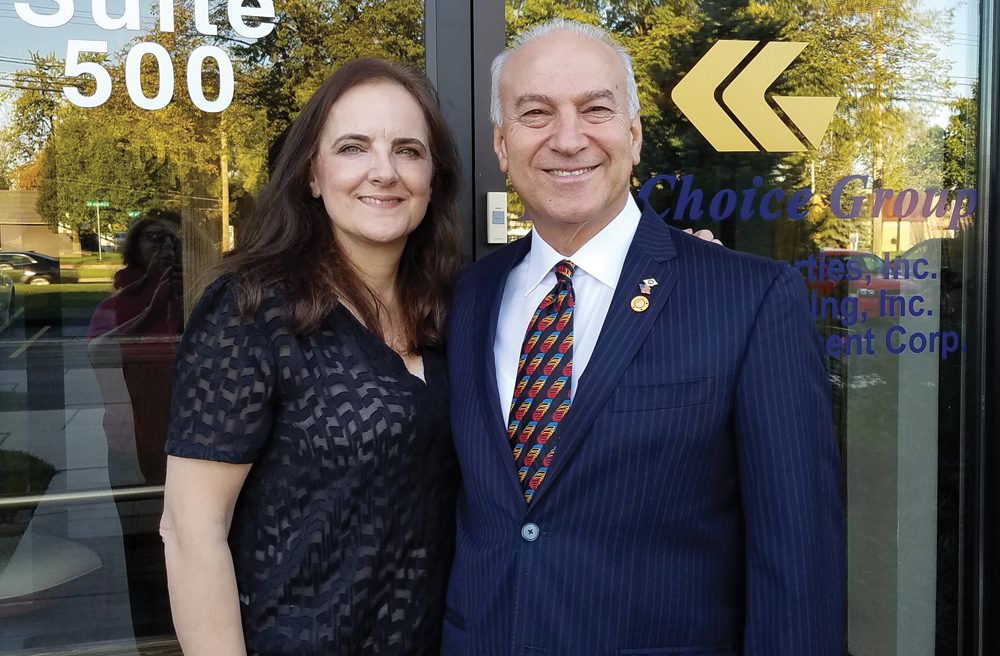 These four stories—of Kamal Shouhayib, Edna Zaid, Omar Alomary, and Michael Fahmy—are ones that collectively represent not only the rich diversity of Arab Americans, but how they contribute to the vitality of the U.S. and Michigan economy. Lebanese, Palestinian, Jordanian and Egyptian. Christian, Muslim, Coptic and Druze. Engineering, accounting, court reporting, allied health. Entrepreneurs.
The Arab world comprises 24 different countries across three continents. Arab Americans come from all walks of life and all religions. And many are fiercely American.
On the conference room wall at the Choice Group's Troy , Michigan headquarters are three plaques that bear witness to Kamal Shouhayib's success: 2003 Citizen of the Year Award; 2010 Certificate of Appreciation from the Troy School District; and 2016-17 Rotary International's "Service Above Self" Award.
'I'd never seen so much snow'
Shouhayib was accepted to colleges in Texas, Chicago and at Michigan Tech. A classmate of his from Lebanon was studying at Tech, so Michigan became his choice. One of nine children, his father gave all he could: a one-way airplane ticket and $1,000. To make ends meet, Shouhayib sold life insurance and investments for Alexander Hamilton, which named him rookie of the year. Of Houghton (home to Michigan Tech), he exclaimed, "I'd never seen so much snow!"
After college, he spent two years as a civil engineer for a Detroit-based construction company. But he's an entrepreneur at heart and real estate was his passion. He'd been raising money for other developers to build up his own cash. In 1975, he bought his first building, a shopping center on Rochester Road in Troy. A year later, Shouhayib bought his first apartment complex. Today, his companies employ 90 people in Michigan, Ohio, Illinois and Texas. The company mission: to be a first class property developer and manager, with good cash flow for him and his investors.
"Troy has been very good to us," says Shouhayib. "It's been home to us since 1972. We're very involved in every organization in Troy."
Fulfilling his desire to give back in some way, the Choice Group began sponsoring an annual essay contest. More than 15,000 students have
now participated in the "Proud to be an American" contest in the last 30 years, with this year's theme being "American Treasures."
As a 25-year Rotarian – Shouhayib says the organization's mission, the welfare and well-being of youth – continues to hold his heart.
The Rotary Club of Troy has been his jumping-off point for major youth-supporting projects here and in his native Lebanon. For the last five years, a water project has been bringing clean water to all 1,200 public schools in Lebanon. "The poor children go to public schools in Lebanon till 2 p.m. and the Syrian refugee children come at 3. Until the Rotary's involvement, the 300,000 school kids didn't have clean water to drink." Seven hundred schools have been fixed to date, at a cost of $2 million.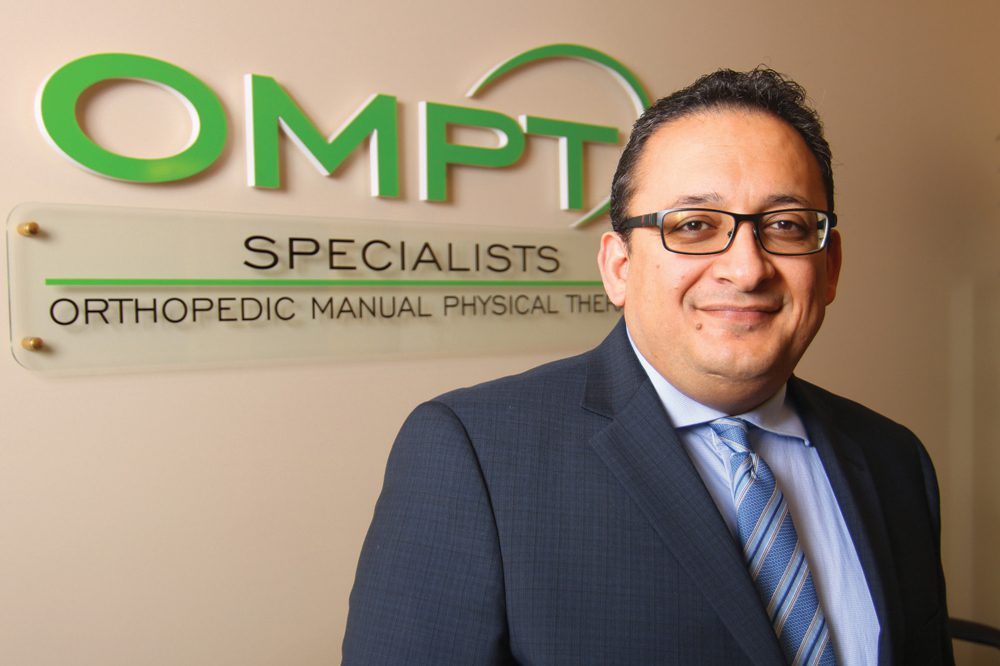 Zealously proud of his American citizenship, his Lebanese heritage and his family, Shouhayib is also proud of his religion. An active member of the Druze community, he was president of the Michigan Druze Society in 1973-74 and national president in 1985-86. The American Druze Foundation, which Shouhayib co-founded, sponsors a one-year fellowship at Georgetown University to study all things Druze. Over a thousand years ago, the Druze broke away from Islam because of their belief in the direct connection humans have with God and in reincarnation.
Though their professional paths are different, Shouhayib's pride of country, heritage and religion are shared by Edna Zaid.
Zaid will demure when you laud her accomplishments. She tends to give credit to others or say that she was just lucky. Those who know her say otherwise. Zaid is a successful business owner on many levels and a passionate community leader whose reputation for quality service and integrity precede her. The latter she attributes to her father, a Palestinian immigrant who drilled into his children "at breakfast, lunch and dinner to do the right thing."
When her employers wanted out of the court reporting and transcription business, Zaid took over. Regency Court Reporting was founded on the mission of taking care of clients and has grown solely on referrals. Her clients include various departments of the State of Michigan, City of Detroit, Wayne County, Oakwood/Beaumont Health and hundreds of law firms with personal injury, medical malpractice and general litigation transcription cases. A client of 20 years, attorney Arthur Reed, calls Zaid, "professional, courteous and a task master when it comes to accurate transcription."
She counters the description in a characteristically low key way.
"To think that I started in the basement and was respected enough to be president of the Michigan Electronic Court Reporters Association (MECRA) in 2008, influencing other court reporters, is humbling."
Regency has been known to "give away" transcription services when the client couldn't afford them. Zaid says she's been paid back tenfold.
"Regency was the catalyst for professional and personal growth. It also gave me the format to hire and train people in a profession," she says. "Many of our employees are single mothers who need a decent paying job in order to raise their kids."
In 2012, Zaid founded and is president and chief executive officer of Regency Capital Holdings LLC, along with Regency Capital Property Management LLC, to which she devotes as much time and energy as the court reporting business.
Pride in her Palestinian heritage motivates Zaid to remain active in advocating for Palestine. Since 2005, she has been involved with the American Federation of Ramallah, Palestine (AFRP) and now serves as executive editor of the AFRP Magazine, now in its 63rd year.
Her business success and volunteerism have also been duly noted by local groups. Zaid has been honored by NAWBO Greater Detroit, MECRA, and the Arab American Women's Business Council. She is a member of the Wayne County Mediation Center Advisory Board, the Henry Ford West Bloomfield board and the health system's Public Policy and Advocacy Board.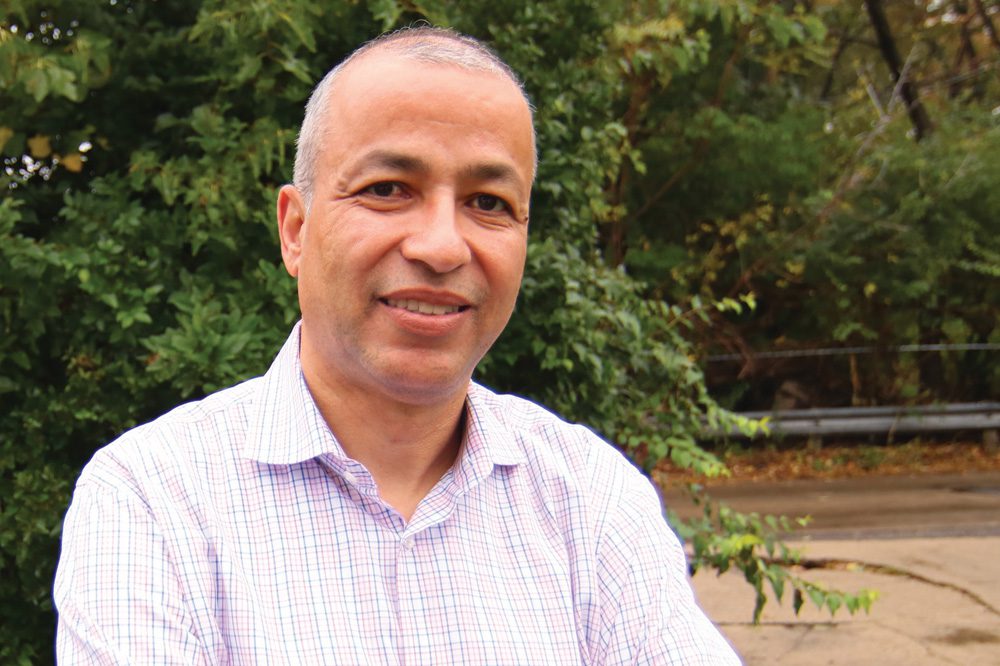 Raised in the Greek Orthodox faith, Zaid and her family are members of the Basilica of St. Mary and she served as president of St. Mary's Ladies Society, the charitable group at the church. It took her aback recently when a 30-year client asked if she was Muslim. Zaid said, "It shouldn't matter."
"It's up to you how far you want to go"
That Omar Alomary is a Muslim and an immigrant does not matter to either his professional colleagues or his neighbors.
"We were lucky," says Alomary, "that we never had to live in a refugee camp; we lived on the outskirts."
Refugees from Palestine, Alomary's parents fled to Jordan where he and his four brothers were born. His father retired from the Jordanian Ministry of Tourism. Alomary attended the UNRWA (United Nations Relief and Works Agency) school for refugees until the ninth grade.
At 16, he visited his two older brothers in Detroit and knew he wanted to come to America. The family settled in Dearborn and bought a party store, where all the brothers worked. But he credits his brother Saed, who put his own studies on hold so that Alomary and a younger brother could go to college. Alomary says his career dream of becoming a controller was made possible by living in the United States.
"The opportunity available here is not available anywhere else, and definitely not in the old country. Here, it's up to you how far you want to go," Alomary now tells his own sons. "Don't let anyone limit you."
Alomary is delighted with the new opportunity he's been given to contribute to Ford Motor Company's growth in electric and self-driving
vehicles. With Egyptian-born Sherif Marakby leading the new division, Alomary will help develop pricing and profit strategies for Ford's electrified and autonomous vehicles.
He is active in the Middle East and North African employee resource group at Ford Motor Company. There are about a dozen resource groups that help educate about different ethnicities and groups represented by Ford employees. There's a stigma attached to the Middle East and this is a way to quell misunderstanding.
"But leadership from corporate, including Bill Ford, emphasizes diversity," he says.
From Egypt to Michigan
When the subject of Orthopedic Manual Physical Therapy comes up, questions inevitably follow.
Michael Fahmy, who founded OMPT Specialists, will tell you that it's an advanced form of physical therapy that focuses on treating the causes of pain, not just its symptoms. It's the only certified therapy recognized by the American Medical Association, reflective of the fact that all OMPT therapists complete an additional 2,000 hours of postgraduate training.
But that doesn't tell the story of how an Egyptian boy found interest in this advanced form of PT and grew a business from a small Southfield office to five offices in metro Detroit. With a physician uncle, Fahmy saw the impact he could make to alleviate suffering.
"I love helping people and seeing that you're making a difference in their lives is priceless," says Fahmy. "Since I was a kid, I wanted to be in the U.S. because of what it stands for: opportunity, reward for hard work, freedom to be whatever you aspire to. But there is risk in leaving your country. Arab Americans took the biggest risk of all. Their bravery in opening businesses speaks to their resilience."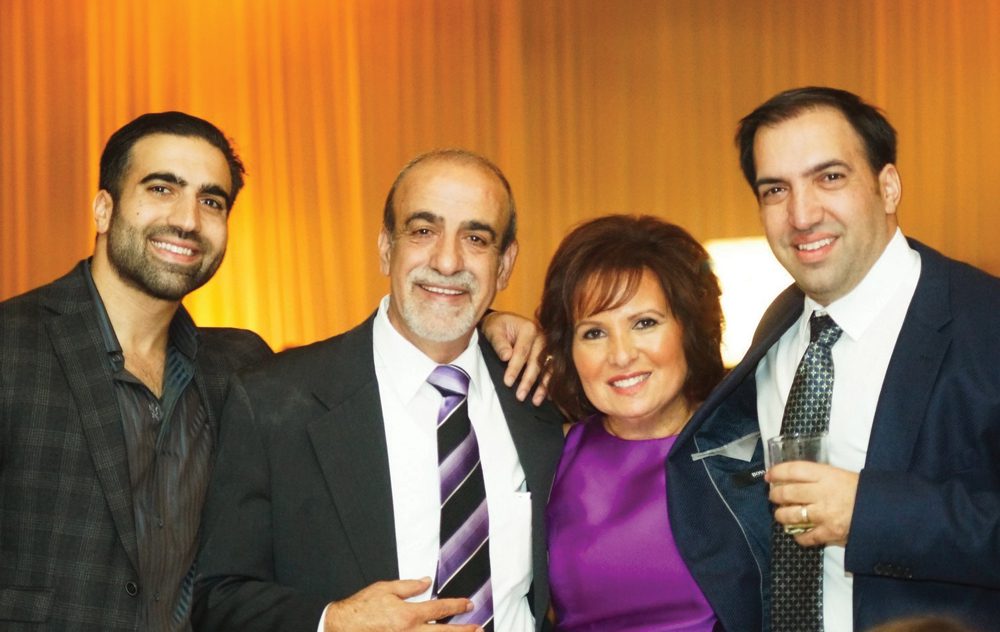 Fahmy, who says he's the only Arab American trained in OMPT, has tried to recruit others of similar background, offering to pay for their additional training, but that has been a challenge, notably in the face of pressure from parents who want their  sons and daughters to become doctors, lawyers or engineers. Still, he covers the cost of his therapists to become OMPT-certified, which is a condition of their employment.
Grateful for the support the community has given him, OMPT Specialists reciprocates that support, one example being the donations made at Christmas to Alternatives for Girls, Toys for Tots and others. In October, his staff wore pink for breast cancer awareness, to which OMPT Specialists also donates. And the OMPT logo can be seen on youth hockey and soccer jerseys from teams around all of the five offices.
"We don't advertise," says Fahmy. "We're spreading the word about our care for our patients by supporting a cause."
And yet there is at least an emotional connection to his roots, with dreams of setting up a clinic in Egypt one day. He is also heading to Russia, now that Egypt has made it to the World Cup.
As a Coptic Christian, faith is an important element in Fahmy's life, supported by the five churches in Michigan who minister to the community.
Literally translated "Egyptian," Coptic Christians form a denomination that originated in the city of Alexandria during the Apostolic Period. Its roots include John Mark, author of the Gospel of Mark, as its founder and first bishop, sometime between the year 42 and 62, and the Coptic language, distinct from the dialect of Arabic spoken by most Egyptians, which is spoken in the church.
To each of these individuals, their diversity is a source of pride. America, the country they love, is seen by all as a welcoming place, despite any negative attitudes that might exist.
Says Michael Fahmy: "We cannot change the image of Arab Americans unless we change it with our work."
For these Arab Americans and so many others, it's something they do on a daily basis, strengthening the Michigan economy and American society … and living their dream.