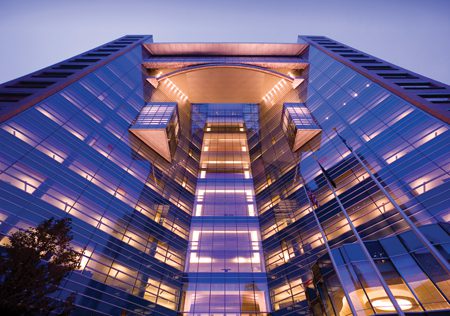 Peter Karmonos Jr., the co-founder of Compuware, moved the computer giant from its home in Farmington Hills into a new $350 million building in downtown Detroit in 2003.
Nearly two decades later, Compuware may be on the move again.
According to published reports, Compuware is about to move from its current location at One Campus Martius out to Southfield and will take some 10,000 square feet in the Southfield Town Center.
Officials at BMC Compuware, based in Houston, couldn't be reached to confirm the move. BMC Software acquired Compuware back in 2020.
However, Southfield Mayor Ken Siver said city officials are "etremely pleased" Compuware chose to relocate in Southfield. In a post-pandemic work environment, he said, the move adds ot the city's "portfolio of businesses."
"This is a well-known company .. we certainly welcome them," Siver told Corp! "They could have relocated anywhere. It makes a strong statement that they're moving here."