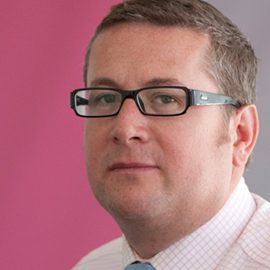 By Chris Wakely
Oct. 31, 2013
International employees are unhappy, and they are making their employers pay.
According to research from Gallup, more than 70 percent of international workers do not consider themselves engaged, or are actively disengaged, with their jobs, costing businesses more than $379 billion annually.
Among the reasons employees at multinational companies tend to check out could have something to do with their benefits packages. It's no secret that reward packages are a major driver of employee engagement. However, global companies face challenges of managing benefits packages and communicating across multiple regions. Remote employees may face cumbersome enrollment and employee self-service processes, or receive inconsistent communications due to varying regulations, languages and eligibilities. Fortunately, there are technology solutions available that can help multinational employers manage and communicate benefits across multiple geographies to better inform and engage their workforce.
Let's take a closer look at how technology can make global benefits management more efficient.
Onboarding
Employees spend significant amounts of time engaged in benefits related administration during their first month with an organization. Paper form completion and disjointed enrollment in multiple benefits plans can challenge an employee's expectations of their future career, and processes are often inconsistent with the organization's approach to other aspects of the joining process. This hurdle is often greater for international employees because of the complexities of managing benefits in different locations.
Global benefits management software offers employers the opportunity to control the onboarding process and streamline the experience for their employees through a single platform with a consistent look and feel. This enables employees to complete their enrollment process using a single system. Implementing global benefits software with an intuitive employee-facing portal allows businesses to demonstrate the total value of benefits provision on an individual employee level.
Communication
Employees have different benefits expectations and requirements at different stages in their careers and lives. From claiming on a policy to adding a new dependent, employees' interaction with their benefits is an ongoing, ever-evolving process. Benefits management software can automate employee profiles and assist employees with benefit selection. It can provide employees with an intuitive user-interface that utilizes intelligent notifications of required actions, thereby reducing the time, effort and stress involved in a company's effort to clearly communicate benefits to employees.
Different employees also require different methods of communication. For example, remote employees or those who travel frequently may depend on their mobile devices to stay in touch and up-to-date. Today benefits management technology can provide a tablet and/or smartphone-optimized platform that incorporate everything from email to SMS message to online video guides. Individuals can choose their communication method and receive automated messages based on that preference. An engaging platform that employees can access anytime and anywhere can help reinforce employee interaction, participation and engagement with their total reward packages.
Consistency
Multinational employers must ensure that remote employees feel engaged with their organization's culture regardless of location, and a consistent brand identity is essential to defining that culture. Global benefits management software can help companies create a unified, branded employee benefits platform that offers local language and currency support as well as a consistent user experience across regions. Each time an employee interacts with their benefits package or receives communication, whether they access that information in the U.K. or the Philippines or Canada, they can engage with the brand and the company's key messages. They will feel not only informed, but also involved with a familiar and engaging reward experience.
The value of a technology-based global reward administration is significant. Improving employee engagement and building a stronger employer brand can have huge positive knock-on effects, such as speeding up recruitment, improving employee retention and reducing the amount of time and money spent hiring and training new staff. Streamlining administration enables employees to spend their time on value-adding tasks, rather than routine tasks that can easily be automated with the right software. By implementing this type of technology, multinational companies can reap the benefits of a happier workforce.
Chris Wakely is the senior vice president of cloud-based global benefits management software leader Thomsons Online Benefits North America in Palo Alto, Calif. Wakely has worked in HR technology for the past 15 years, previously with the global accounts team at Microsoft. He can be reached at [email protected].