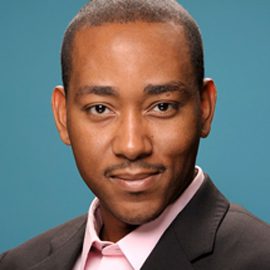 By Muhammad Yasin
Jan. 24, 2013
A little over half of shoppers admit to using social media to help them make informed decisions when shopping, whether to research a specific product or to find the right price. But as marketers, have we kept up with the way social media has changed consumer behavior? The simple answer is: no.
Instead, online marketers tend to follow the Double Rainbow Strategy, which operates by using three steps: 1) create great content; 2) post your great content; and 3) sit and watch it go viral overnight. Unfortunately, things tend to not happen like this. Regardless of how amazing your content is, sharing it with what is probably a small network will not allow it go viral overnight, or likely ever. This strategy does work for some businesses, but only those that tend to have established brand recognition, multitudes of people following and interacting with them, and a network the size of an ocean. Others who try to operate on this strategy spend their time screaming their message into the woods, hoping to see it go viral. That simply is not going to happen.
You are far more likely to get your desired effect if you use a results-driven strategy. The steps are the same as the Unicorn Strategy, but with one important difference: you promote your content after you post it. Essentially, you market your marketing. You place your content in the hands of those who are going to be interested in it. Then, you will start to see the results you want.
One of the most effective ways to market your content is to put it in the hands of an influencer. There are more than 1 billion people who use social media throughout the world, and 80 percent of those only share one topic of content. An influencer is someone with a large following who can impact the actions of their followers with a simple tweet or status update. Most influencers are followed so extensively because they are experts in a specific field, and their advice is trusted.
For example, HCC Medical Insurance Services, a travel medical insurance company, must appeal to those who love travel. In this case, they had a connection to T'ai Rising-moore, a popular make-up artist and stylist. During one test conducted by HCC, T'ai had multiple boards on Pinterest, and none of them had any fewer than 1 million followers. To appropriately leverage her influence, HCC needed to create a piece of content that would connect specifically with her followers. They chose to create a video about packing a travel make-up kit. T'ai shared her post on Pinterest, and without a single keyword tag, HCC had over 300 reshares and 1,100 visitors to their site within three hours. Over four months later, they were still receiving referral traffic based on this one share.
What is the most effective way to engage an influencer? Follow these four primary steps:
Locate Influencers
This might be the easiest step. Influencers tend to talk a lot, especially via social media. Try searching specific keywords on Twitter or any other social media outlet, and the names you see most frequently are likely to be the influencers. If you see multiples, create a spreadsheet to compare and evaluate them. Choose the influencer who will best suit your needs.
Build Relationships
Understand that most influencers are used to marketers asking them to share content, and they may be jaded to the idea. To prepare, investigate their social profiles and find a way to connect on their interests. You are looking to build a long-lasting relationship; not a one-time post affair.
Make Rainbows
Once you are well connected with your influencer, choose the content you want to share. Consider the marketing goals you need to meet through the sharing of your content. The content also needs to make your influencer look great. Create content that finds a happy spot that fits both needs.
Measure Results
As with any marketing, you need to know your effectiveness. After the time and effort in this process, you need to measure the results of your shares. Some link shorteners will give you the option to add link tags, which lets you give a specific link to an influencer and break down the traffic the influencer drove and the network from which it was shared. If your results are what you hoped for, remember to say "thanks" to your influencer and share the results. Kind words help build the future relationship.
Engaging influencers can help you meet marketing goals and can make the influencer look great. As you plan your marketing goals, avoid planning on surprise double rainbows. Focus on results, and engage the influencers who will help meet your needs. Your content will reach much larger audiences, and you will get the results you want.
Muhammad Yasin is the director of Marketing for HCC Medical Insurance Services. In his role, Yasin is responsible for the brand building and lead generation strategy of several dozen social media accounts with more than a quarter million followers. His innovative use of social media in the health care industry has been nominated for several awards and featured the book "Search Engine Optimization: An Hour a Day."