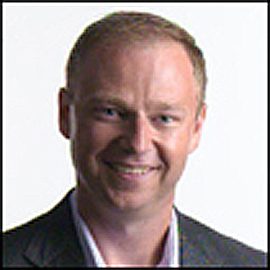 By Steve Freeman
Jan. 24, 2013
-¨Regardless the size of a business, all enterprises have large data sets and the need to make quick, smart and business-critical decisions. The driver behind that series of events is Business Intelligence (BI), which generates new insight into how a business runs and how it can run more effectively when users understand data better and use it to make better business decisions. -¨-¨BI creates a single source of truth that helps different business units, managers and leaders across an organization align efforts with their enterprise's strategic direction. As more organizations look at performance and ways to sift through data, the key to success is to secure a solution provider that understands where you are and where you are going -" delivering the best fit. Looking to enhance or develop internal BI, organizations can start by following these best practices:
Strategy development
Starting with a thoughtful strategy around how BI will work in the business is extremely important. It is essentially Enterprise Resource Planning (ERP) amplified for maximum efficiency and value, working as a system of outputs to improve the business with better decision making. A good strategy covers how to extract and transform information from disparate systems, match and cleanse data fields and records, and handle data loading and error recovery for applications and databases. By mapping out core business decision making processes and aligning them with tailored BI processes, companies can visualize and think about BI the right way -" as a true, value-added solution to solving problems and not just a data aggregating tool.
-¨-¨Connecting users
Within large enterprises, there often can be a large disconnect between strategic goals established by the executives in the C-Suite and the daily activities of employees. While robust BI solutions can help set key performance indicators (KPIs) to communicate strategy through the organization to improve decision-making, the right data must be accessible to the right people at the right time. If business users can't use data sets to meet analytical needs, it becomes nearly impossible to isolate key trends and insights by channel, business unit, department, location, product, supplier and timeframe.-¨
Functionality, too, is an integral requirement. Users must be able to do what they want without the need for specialized IT support. Systems must be secure, reliable and dependable, and most importantly, perform at a high level. Software as a Service (SaaS) has become a popular topic in this space. Solutions that can be provided in the cloud can be flexibly mixed, matched and tied together with enterprise applications to provide a solution that meets individual needs.
Decision makers across the organization can access the latest data on transactions, orders, supply chain activity and markets. Adjustments can be made in real time to optimize performance and investment and without the continual support of IT and without adding to a reporting backlog. The enterprise's decision makers can zero-in on the precise information they need and tailor their analyses to better isolate the information that leads to key insights on activity, transactions and products.
Taking a holistic approach
Whether a company has already implemented BI or is looking to enhance their existing system, taking a holistic approach is imperative. BI solutions must offer choices that respect both the business needs and capabilities, while empowering users with analytical tools that they can use daily to generate new insights. Solutions can range from pre-packaged data marts, with features like pre-built business enterprise solution integration, to highly customized BI processes that are designed to meet specific analytic and reporting needs, while considering a myriad of combinations across the spectrum.-¨
Intelligent organizations recognize that it is no longer the question of the need for BI, but how BI helps meet the demands of business. Organizations are still testing the waters and finding processes that best meet their business needs. While there are many moving pieces to getting to strong BI, gaining firsthand knowledge to overcome common misconceptions is a good first step before developing a solid strategy that will pay long-term dividends is the key to lasting BI value.
Steve Freeman, is senior vice president of Business Intelligence, itelligence Inc. itelligence Inc., is a wholly owned subsidiary of itelligence AG, an international full-service solution and consulting company with a global presence in 21 countries. itelligence provides a broad range of consulting and customer support services to maximize SAP solutions, including implementations, business intelligence, application management services and hosting. For more, visit www.itelligencegroup.com.