There's no question that an economy at least some of us grew up with has dramatically changed in recent years.
Really, no surprise there.
The somewhat surprising component to this story of transformation is just how well an area economy that was once viewed as the heartland of American manufacturing has become one of its most proliferate when it comes to companies whose livelihoods embrace digital, science and technology.
Corp! magazine is once again honoring those DiSciTech winners for their sense of enterprise, innovation and, yes, plain old gutsy determination to make a difference in whatever field they've decided to embrace, often with a disruptive edge (in a good way, of course).
From the digital realm, firms like Chesterfield, Mich.-based Apex Apps, a developer of mobile apps that help to make our world (and our children) safer is one stand out.
"Our schools should be a safe haven for learning, and we are working hard to do our part in helping ensure they are just that," says Jim Hankins, the firm's president and founder, who adds that innovation is at the core of Apex Apps. "We are a small company, so fostering a culture of innovation is simple now. As we grow, we'll use that same innovative spirit."
Another player in the mobile space is the Coil Group, a Rochester-based company that's identified (and subsequently targeted) the need for sales managers and marketing directors to gain customer insights faster through better use of the data found in a typical Customer Relationship Management system. One of its products is Stage, a mobile cataloguing solution that's available right now.
And then there's Gokit, a Birmingham enterprise that's taking social media to an entirely different level by enveloping it into a visual storytelling application. You really do have to see it to believe it.
Following that "see it, believe it" theme is Hashgram, a venture that lets its community of users share Instagram images and videos beyond that popular app (now part of the Facebook ecosystem). Even now the Hashgram "discovery platform" is being used by millions worldwide, in part due to its role as an early development partner of Instagram.
There are, of course, other key players in the digital realm, including JacApps, a developer of mobile apps based in Bingham Farms; Novi's Mastery Technologies, which delivers on-demand workplace training to employers (think Netflix for business); and Mobile Comply, which focuses on technology training with an emphasis on, you guessed it, mobile.
In the Science category, stand out organizations include the venerable Michigan Science Center, whose leadership—notably CEO Tonya Matthews—passionately believes in the power of innovative, hands-on opportunity as a tool for inspiring a new generation of science, technology and math aficionados.
And proving that medical innovation is every bit as important as anything else we might be considering, Novi-based Miller Vein offers non-invasive treatment options with no scalpels, sutures or downtime. A key to the firm's success, says founder Jeffrey Miller, is its innovative system. "This allows us to be much more efficient and spend more time with patients and less time with paperwork."
Even technology that's beyond the understanding of most of us represents an area of growth for companies like Rigaku Innovative Technologies Inc., based in Auburn Hills. In this case, it's a business that delivers multilayer-coated optics for extreme ultraviolet lithography, analytical X-ray instruments and X-ray research applications as well as micro-focus X-ray generators and small angle X-ray scattering cameras. Think about the kind of technology that's used in the manufacture of computer chips among other applications and you get the picture.
Technology leaders such as Attendance on Demand, a Livonia-based firm that brings real time, cloud-based management of labor data to clients who would rather focus on their own business than worry about expensive infrastructure.
Or Avegant, the Ann Arbor firm that is developing the next generation of personal, wearable display devices, technology that's providing a premium multimedia experience without the constraints of an immersive, virtual-reality-ready device.
Can you feel the energy? If you're using technology developed by Breeze Design Studio you might. The Birmingham-based firm specializes in touch/motion and gesture technologies, video mapping, advanced Web and mobile app development, holographic solutions and augmented reality.
And because all this technology requires enormous amounts of networking prowess, companies like Brightline Technologies have stepped forward, bringing their consulting and hosting solutions, including managed IT services, network assessments and audits, cloud hosting, and network security to the table.
Remember the telephone? Southfield's BullsEye Telecom certainly has, although it's made a name for itself by developing a comprehensive portfolio of telecommunications services, from traditional local and long distance voice service to digital voice (VoIP) and cloud solutions, all with a personal touch.
Proving that technology doesn't always have to mean computers and high-tech video displays, there's the Fremont Community Digester, a system created by NOVI Energy to turn tons of organic waste (typically from restaurants) into biogas and ultimately renewable energy.
Passion is more often than not part of a recipe for success.
Take for example Detroit-based Global Telecom Solutions, where CEO Mark Stackpoole makes the key point: "If management isn't passionate and invested, employees won't be either."
Growth is a challenge commonly found with firms such as IDV Solutions, a Lansing-based data visualization company where CEO Mark Morrison is running hard to keep up with demand for talent.
"We've doubled in size over the past three years, and we sometimes find it hard to fill positions with the right candidates, especially in the technology area," notes Morrison, who says investing in awareness creation and working with local universities, recruiters and state and regional government agencies to find candidates is a key strategy.
What you do with the talent you bring on board is then just as important, notes ImageSoft CEO Scott Bade, who worked hard to create an office environment that is vibrant, open and colorful, with many collaborative work spaces for groups of people to interact and work together.
"Creating such an office environment was an important and strategic decision on our part because our people and the ideas they generate are key to ImageSoft's success."
What great ideas those companies we've honored with this year's DiSciTech Awards have created!
We think you'll be just as inspired by their stories as we were.
DIGITAL WINNERS
Apex Apps
Chesterfield, Mich.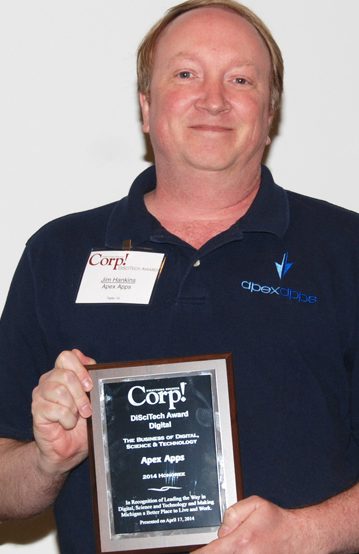 www.apex-apps.com
Using technology to make the world a safer place is what Apex Apps is all about. The company helps its customers create mobile applications to solve real world problems, including personal and K-12 emergency response systems and parent-initiated missing child alert systems, the recently developed SchoolSafety Response app being just one example. "Our schools should be a safe haven for learning, and we are working hard to do our part in helping ensure they are just that," says Jim Hankins, the firm's president and founder, who adds that innovation is at the core of Apex Apps. "We are a small company, so fostering a culture of innovation is simple now," he notes. "As we grow, we'll use that same innovative spirit. This is a truly exciting time we live in that enables rapid innovation and creation with much less capital requirement than in times past. We fully leverage today's platforms for rapid prototyping and discovery, which really accelerates the innovation process." Apex Apps' biggest challenge in the near future is keeping pace with demand and making the right hiring decisions in an uncertain regulatory environment.
Chalkfly
Detroit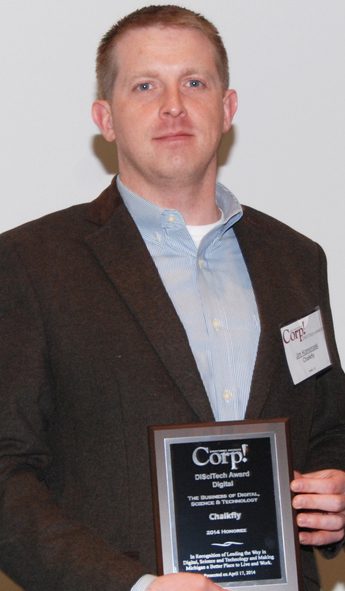 www.chalkfly.com
For Chalkfly, simply providing quality office supplies and innovative technology isn't enough. This e-commerce company is dedicated to giving back: Customers can choose a teacher to receive 5 percent of their purchase. With a focus on top-notch customer service, Chalkfly strives to be forward thinking and socially responsible. As part of the portfolio of Quicken Loans and Detroit Venture Partners, this is a serious business. But at the core of its culture is the creation of "fun and delightful" customer experiences. Chalklfly also offers unique employee perks. "Our team participates in culture events monthly," says co-founder Andrew Landau. "We offer employees flexibility with unlimited vacation days, and we're frequently in schools helping teachers." Sounds like a transformative model for the e-commerce industry. "While everyone needs office supplies, who says it has to be a mundane process? Chalkfly is changing that," says Ryan Landau, another co-founder. The company's biggest challenge is keeping up with rapid growth. It's rapidly hiring, even as it outgrows its workspace. All the while, Chalkfly acknowledges that many of its customers share the co-founders' entrepreneurial spirit, meaning their businesses are growing together.
Coil Group
Rochester, Mich.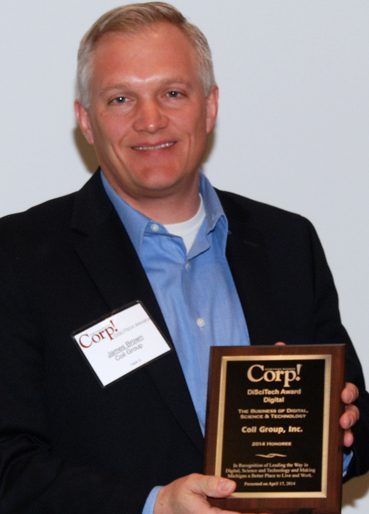 www.thecoilgroup.com
Rochester-based Coil Group helps mid-market and large firms increase the productivity of their mobile sales forces by helping them sell more while reducing time spent inputting data in Customer Relationship Management (CRM) systems. The company's products allow sales managers and marketing directors to gain customer insights faster and quickly assess what products, messages, and add-ons most resonate with clients. Coil Group has also released Stage, a mobile app combining a front-end tool for CRM with a mobile sales catalogue. "Our mobile sales offerings bring clients and prospects an elegant presentation of relevant products," says Jim Brown, the firm's president and founder. "Stage makes it easy to capture notes from sales meetings as well as customer feedback. It also helps sales managers get insights into sales calls." Coil Group's culture encourages education and innovation and employees are rewarded for learning new skills and technologies, bringing new ideas and improvements to clients, and improving the product portfolio. The company's biggest challenge remains keeping pace with its growth and finding qualified talent. "We are committed to delivering great solutions with a team of Michigan-based consultants and support staff," adds Brown. "To do that we look for deep technical skills, but more importantly the traits of innovation, customer focus and collaboration. We invest a lot of time in finding great people and will continue to do so."
Deadline Detroit
Detroit
www.deadlinedetroit.com
Calling itself a "homegrown media revolution," the online news organization, staffed by a cadre of veteran print journalists, among them Bill McGraw (formerly of the Detroit Free Press) and Allan Lengel (who worked at the Detroit News and the Washington Post). Funded initially by Compuware Ventures, Deadine Detroit calls itself "a one-stop online news site that aggregates the best stories from local, national and international media about Metro Detroit." Original reporting is also part of the site's landscape, with commentary from top-rate local journalists. The site has led the way in the area of visual journalism through the use of drone videos, and has added a welcome spark to the journalistic landscape in Detroit.
Gokit
Birmingham, Mich.
www.gokit.me
Birmingham-based Gokit offers a visual story telling application. "Most people have their identity scattered across multiple social networks; Gokit is a cool way to share your life online that allows people to aggregate who they are into one centralized location," explains Hajj E. Flemings, the firm's CEO and co-founder. With a team that's geographically dispersed, Gokit has leveraged online tools that help employees work seamlessly from different locations. And not restricting employees to a local area also allows Gokit to tap into a larger talent pool. "We are more interested in the work people produce versus taking attendance to see who is in their seat from nine to five," says Flemings. Additionally, employes can spend 5 percent of their time working on unrelated projects to spark creative, out-of-the box ideas. Staying ahead of the competition in a crowded market sector is critical for the company. "The biggest challenge is building a community that identifies Gokit as the destination of destinations for your online identity," adds Flemings.
Hashgram
Detroit
www.hashgr.am
Imagine a way to discover and share Instagram images and videos beyond the Instagram app. Hashgram has. "We offer leading brands an opportunity to build awareness, connect with eager followers and initiate commerce via our native advertising solutions," says Founder Shane Doyle, whose Hashgram discovery platform is used by millions worldwide. An early development partner of Instagram, Hashgram benefits from the open data and the real-time integration provided by its programming interface. And Doyle says the company embraces innovative risk-taking. "Being a smaller startup allows us more freedom to build often, deploy and scale features that may or may not be a hit," he adds. "When we first launched integration via Google Maps, we thought it would be neat to see the actual coordinates of a person sitting in a ballpark, for example, from an image that was shared at a baseball game. We soon found out that feature had real-world benefit to users, including protesters and media from within Cairo, Kiev, and now Caracas tagging and sharing images via Hashgram." The company's biggest challenge for 2014 will be to grow its development team and deliver new products to the marketplace, including its recent Sponsored Tags and Social Commerce features.
JacApps Inc.
Bingham Farms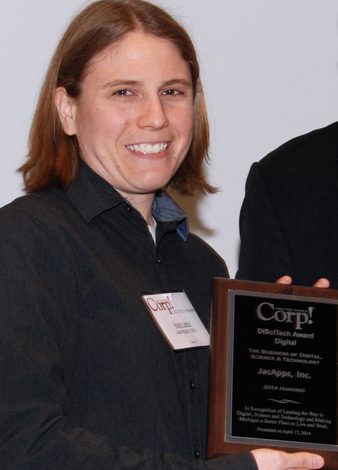 www.jacapps.com
With more than 800 developed apps and 20 million downloads, JacApps is one of the country's leading mobile application developers. With a focus on locally oriented clients such as media outlets, retail, hospitals, events and festivals, JacApps views each project as a collaboration, its goal being to make sure the end product fits the customer's marketing objectives. The design of its new offices may be one of the best examples of its culture. "When we moved recently, we let the staff drive the design, because we wanted the space to reflect them," says President Paul Jacobs. "Our company has a philosophy as open as our space. We don't have silos. It's more of an open collaboration, with everyone empowered to utilize all their talents and interests. We also sometimes let them bring in their dogs to work." The company is in the process of rolling out a new platform that will be used by nearly 200 of its clients. "We outlined the objectives of the project and turned the staff loose," adds Jacobs. "The product they came back with was far better than we could have come up with, and they take pride in what they've accomplished. It's this approach that has allowed us to retain our staff, because they feel that they can truly make a difference and impact the direction of the company." Along with continually attracting the right talent for its culture, JacApps aims to seek funding in the near future to take its business to the next level.
Mastery Technologies
Novi, Mich.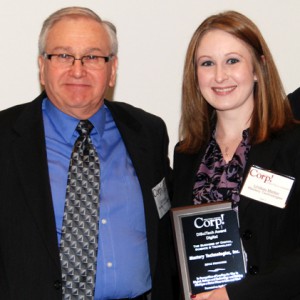 www.mastery.com
Mastery Technologies established the first online training content network (TCN) in 2003, delivering on-demand workplace training to employers similar to the way Netflix delivers on-demand entertainment to consumers. "This approach gives employees a familiar learning environment by standardizing programs on hundreds of topics from a variety of training producers," says President Bill Marker. "Employers can use Mastery's cloud-based service to organize courses, as well as assign, monitor, analyze and report progress." The company publishes video training presentations from its production partners as interactive courses on Video On Demand (VOD) and learning platforms it markets under the Advantage brand. This year Marker says Mastery became the first in its industry to fully support all mobile devices with its VOD courses and management systems. A commitment to early adoption of technologies has been a benefit to its employees for nearly two decades. "Employees started incorporating Internet, digital video, and mobile technologies into their daily lives, experiencing the fun and enrichment that was in almost everyone else's future," says Marker. "Their enthusiasm for technology and the future has remained high—both on and off the job." Marker calls the benefits to Mastery and its clients "immense," with the early development of a mobile-friendly VOD format being the most recent example. The company's future goals include the development of best practices that combine industrywide insights with understandings gained from its own database.
Mobile Comply
Pontiac, Mich.
www.mobilecomply.com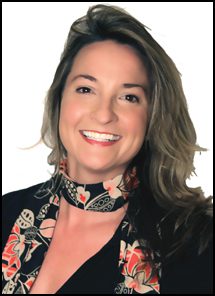 Mobile Comply, a technology training firm specializing in curriculum development, training delivery, and mobile certification, takes a unique approach to identifying business process and training needs. With ongoing projects in the health care, education and enterprise sectors, 2014 promises to be a busy year and CEO Elaina Farnsworth says the company fosters a culture of innovation. "I encourage people to work in the mobile industry outside of our company to see how others are using mobility," she says. "I also encourage people to define their strengths and focus on projects that allow them to be the most creative. We have a workspace that is open and collaborative, allowing people to exchange ideas freely." Talent acquisition is Mobile Comply's biggest challenge for the near future.
Scientifically Proven Entertainment
Detroit
www.scientificallyproven.com
Scientifically Proven Entertainment creates a concept, then develops and publishes its video games for various consoles, including Microsoft Xbox, Sony PlayStation, and Nintendo. The company's titles are developed on a myriad of platforms using state-of-the-art technology, and staff have the flexibility when it comes to project participation. "Each title is a collaborative effort where each individual has a voice in how they want to participate in the game's creative and how that affects their future opportunities," says CEO Nathaniel McClure. "Our unofficial motto is 'try your best everyday to build the job you want to go to and the opportunity you want to participate in.' We provide the catalyst of an open development process, and the team does the rest." Scientifically Proven's biggest challenge is, of course, its competition. "Our products are consumable entertainment," notes McClure, "so our biggest challenge is always 'how do we vie for the consumer entertainment dollar?'"
Showcase
Ann Arbor, Mich.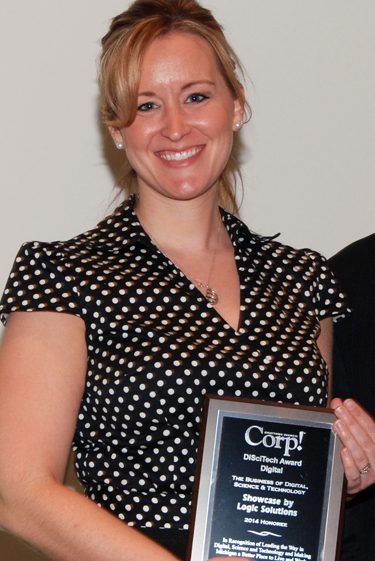 showcasecloud.com
Showcase, marketed as a mobile solution for sales and marketing professionals, is part of the Logic Solutions portfolio of products and available for Android and iOS devices. One of its biggest draws as a content management system is how it provides total control of branding, even in offline situations. "Our customers are able to simultaneously go mobile while streamlining an antiquated sales process and promoting brand strategy for a very low cost," says CEO Jimmy Hsiao. The growing "bring your own device" trend has changed how companies do business on the run; with a variety of devices on the market, software-as-a-service models such as Showcase unify employees across many platforms. To keep pace with evolving technology, the company emphasizes employee brainstorming sessions and collaboration. "Our team throws out dozens of rough, creative ideas and whittles them down into executable plans with measurable results," adds Hsiao. "Ideas are welcome from any employee no matter their position." The biggest challenge facing Showcase is helping its customers feel comfortable enough with mobile technology to embrace it as an enterprise-wide business solution. "Sales reps and marketing professionals can dramatically improve the efficiency of their sales and marketing materials with a simple but powerful mobile solution like Showcase," says Hsiao. "It directly addresses process and technology barriers that have been entrenched in the business landscape for decades."
SynBella
Birmingham, Mich.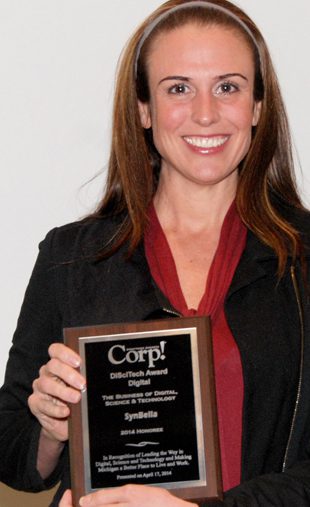 www.synbella.com
Healthy lifestyles are made easier through the integrated technology of SynBella, a full-service corporate wellness company that uses site-based and virtual health education to bolster the mind, body and spirit. Through a cutting-edge video portal, the company offers health guidance to employees and tracking and incentive data to employers. Combining this technology with on-site learning programs, employees are empowered to take control of their health and foster a healthy and happy work environment. "Technology is a driving force in the corporate world," notes CEO Cassie Sobelton. "By offering virtual education, we provide corporations the option of catering to their employees' busy lifestyles while ensuring they are learning what it takes to properly nourish themselves, manage their stress and incorporate fitness activities. We are the only virtual training wellness portal to offer online training modules from nutrition, to stress reduction, to fitness, to preventive cardiology, to meditation." SynBella's unique integrative approach encourages a culture of innovation—and with the health care industry in flux, this is a vital differentiator. "With the current condition of today's health care landscape and the recent rollout of the Affordable Care Act, wellness and the role it plays in corporate America is a moving target," adds Sobelton. "Our challenge is to stay ahead of the trends in the marketplace while still providing life changing programs and education for the employee. Learning about government funding, insurance providers' corporate incentives, and driving participation and engagement for the employee are all important areas of our business."
Vote on Cars
Rochester Hills, Mich.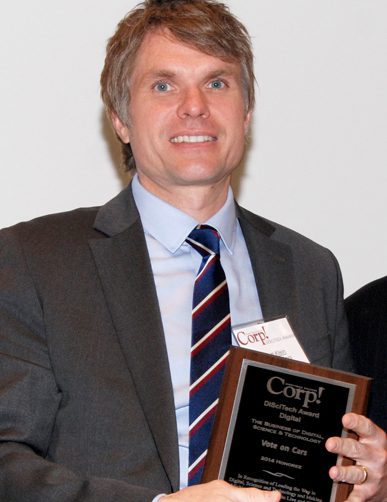 www.voteoncars.com
Crowdsourcing drives the Vote on Cars vehicle shopping video portal that officially launches this May. Enlisting actual car shoppers in test drives and on camera review of vehicles is part of how Vote on Cars expects to fulfill its mission, says Matt Klein, the company's lead creator. "We want to help car shoppers find the very best vehicle for their unique wants, needs and personal style." Further supporting that mission is a five-digit "Car Match" code that combines a shopper's priorities, style and needs to pull up relevant videos. Real-world volunteers are Vote on Cars' strength, says Klein. "Our website introduces car shoppers to people who share their car-buying priorities. Our reviewers become the eyes and ears for our viewers, exploring the features and capabilities most relevant to both parties." The company leverages multiple digital channels and social media platforms rather than spending on traditional marketing. And site visitors won't see advertising. Rather, the firm has embraced a philosophy it calls the Next Natural Step. "We help interested shoppers take the next step toward their purchase," adds Klein. "If they are excited about the car in a video, we help them build and price one, find a dealer, learn more; this 'bottom funnel' activity will be one of our primary sources of revenue." The company aims to bolster its following, content and strategic relationships in 2014, and generate revenue through sales to automotive manufacturers. A TV pilot is also in the works, as well as plans for sister sites that include Vote on Trucks and Vote on Hybrids.
SCIENCE WINNERS
Michigan Science Center
Detroit
www.mi-sci.org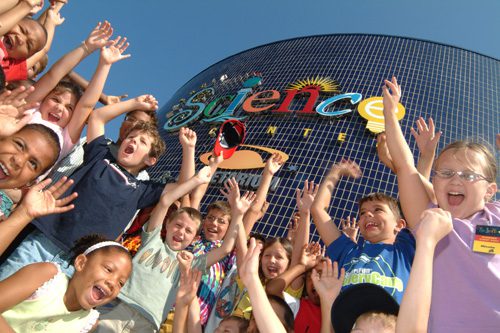 The Michigan Science Center (MiSci) is a unique hands-on museum offering programs to inspire children and families in the areas of science, technology, engineering and math (STEM). Through exhibits, shows and activities, the center strives to impact the cultural and economic renewal of Detroit and Michigan. MiSci aims to make science more accessible to underprivileged children and the community at large. "Our biggest impact will be touching the lives of the next generation of the STEM workforce and encouraging the development of STEM skills," says CEO Tonya Matthews. "Fostering STEM education is a necessity to meet the estimated 274,000 STEM-related jobs the U.S. Bureau of Labor Statistics predicts will be in Michigan by 2018." Delivering a valuable, interactive experience to visitors is top priority, and as Matthews notes, it is increasingly important for MiSci to encourage a fun, engaging, and innovative work culture. "We are consistently searching for new, relevant innovations to display that embrace STEM education." One of MiSci's biggest challenges is conveying the importance of STEM education. In 2013, STEMConnector.org reported that just over 25 percent of Michigan high school students were interested in STEM. "There is still a need for more widespread knowledge of what STEM education can do for the economic recovery of Detroit and beyond," adds Matthews. "With that challenge comes the ever-growing need for donations to ensure we are able to not only match, but exceed the STEM needs within our Michigan communities."
Miller Vein
Novi, Mich.
www.millervein.com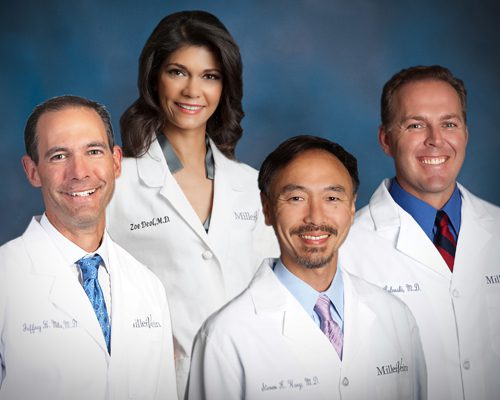 Having a laser focus on the latest technologies in vein disorder treatments keeps Miller Vein an industry leader in knowledge, skill and equipment. With offices throughout Southeast Michigan, the company's experience and technological investments allow it to offer non-invasive treatment options and provide the best patient outcomes with no scalpels, sutures, or downtime. Dr. Jeffrey H. Miller, the firm's owner, founder and CEO, says changes in health care that include increasing costs pose a potential threat to the existence of specialty practices, making gains in market share and reputation a critical strategy. "The biggest challenge for 2014 will be the sticker shock that so many people experienced regarding the price of health care insurance premiums coupled with higher deductibles," notes Miller. "This is causing many people to think twice about seeing a new physician for possible vein treatment." At the same time, Miller Vein has made significant technological investments to stay ahead of the game. "Miller Vein's electronic medical records continue to improve under the direction of a talented IT specialist, who completely designed and tailored a system specifically for vein practices," adds Miller. "This allows us to be much more efficient and spend more time with patients and less time with paperwork."
Rigaku Innovative Technologies Inc.
Auburn Hills, Mich.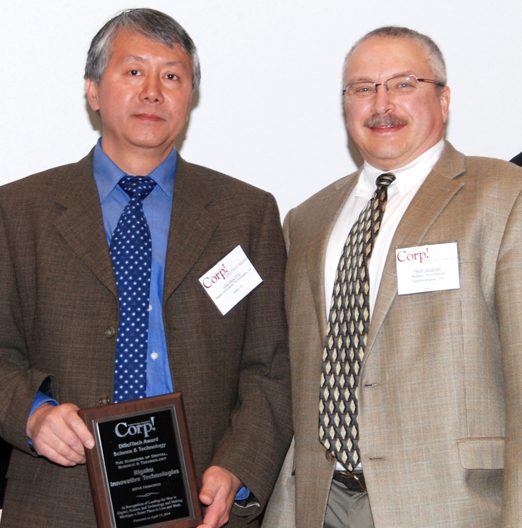 www.rigaku.com
Rigaku Innovative Technologies designs, engineers and produces multilayer-coated optics for extreme ultraviolet lithography, analytical X-ray instruments and X-ray research applications. Building on these products, Rigaku also produces micro-focus X-ray generators and small-angle X-ray scattering cameras. The company's products are used in the manufacture of computer chips as well as polymer and nanoparticle analysis, pharmaceutical research and production, general materials science, and any research using analytical X-rays. "Rigaku contributes to advances in nanotechnology across the board, whether in ultra-thin coatings, nanoparticle and nano-fiber analysis, or ultra-fine features in computer circuits," notes John McGill, president and COO, who says the firm's products are used to refine materials for development activities as well as in process and production control of materials. In the end, the firm helps improve efficiency and delivery of pharmaceuticals, and delivers higher processing speeds, greater memory and more functionality for computer chips. Rigaku thrives on innovation, publicizing new developments and rewarding innovative employees, part of a compelling corporate culture that helps it increase market share in the developing EUV lithography markets it serves. "Doing so requires solving a host of technical challenges not only in our coatings but in supporting technology such as optics manufacturing," adds McGill. "We need to locate outside partners and manage external developments like never before."
Stryker Corp.
Kalamazoo, Mich.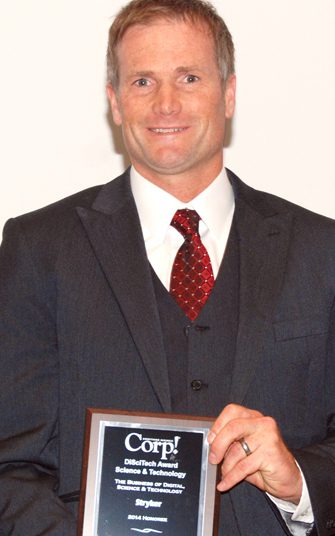 www.stryker.com
One of the world's leading medical technology companies, Stryker serves an array of fields that includes reconstructive, spine, surgical, and neurotechnology with products and services available in more than 100 countries. In 2013, the company's Interventional Spine business unit (IVS) launched a new product, Venom brand RF Cannula and Electrode, which will increase procedural efficiency for patients receiving treatment for chronic pain. Stryker's culture of innovation has evolved over the past several years, and provision of both clinical and economic evidence for new products has become critical. "We're starting to broaden our lens from just looking at products to thinking about the overall procedural efficacy, to thinking about the customer experience and the patient experience," says CEO Kevin Lobo. "We're starting to collaborate with customers and trying to understand what role can we play in assisting along the continuum of care." To that end, the company is placing an emphasis on internal collaboration. Staff has grown to include groups of R&D engineers, IT and supply chain personnel, and health economists. "Rather than approaching innovation as adding new features to a product and charging higher prices for those features, Stryker is now thinking about how it can make a simpler solution that is easier, more reproducible and more consistent," adds Lobo.
TECHNOLOGY WINNERS
Attendance on Demand
Livonia, Mich.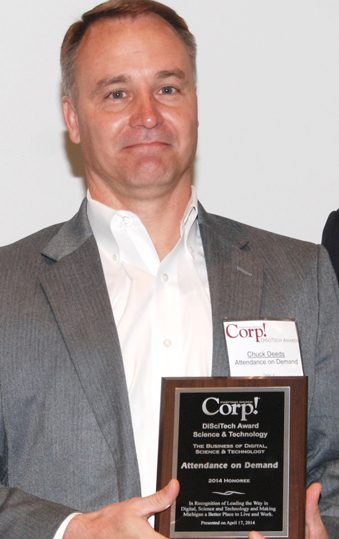 www.attendanceondemand.com
Attendance on Demand offers real time, cloud-based management of labor data for clients across North America. The company's payroll, scheduling, budget, record-keeping and labor law compliance technologies result in above-average standard uptime of 99.995 percent, as well as superior customer retention rates. "We remove the worry of maintaining expensive infrastructure," says President Chris Ciapala. "An extensive North American distribution network helps organizations use Attendance on Demand to reduce labor expenses and improve decision-making." A new mobile application, Employee Self-Service Mobile, and a new interactive high-definition time clock, IntelliTouch70, allows the company's clients to incorporate more social and interactive tools to aid employee time and attendance processes. Ciapala notes that the firm's cloud delivery model, along with its innovative culture and technical workforce, place Attendance on Demand in an industry-defining position, helping to shape the future in an increasingly complex regulatory environment. "The Affordable Care Act requires more diligent tracking of employee time and attendance than ever," he adds. "So businesses need a solution that provides more detailed information than is available with legacy or off-the-shelf alternatives. Also, users must be able to access that information more quickly than ever, driving the need for more automation and mobility." The company intends increase its focus on regulation compliance over the next five years.
Avegant
Ann Arbor, Mich.
www.avegant.com

Avegant is developing the next generation of personal wearable display devices; its newest product being the Glyph, a device CEO Edward Tang says was created to provide a premium multimedia experience without the constraints of an immersive, virtual-reality-ready device. The product integrates a new technology that uses 2 million micromirrors to beam images directly into the retina, creating super sharp pictures. The Glyph's Virtual Retina Display can be used with any HDMI-capable device, and offers 3D capability, Bluetooth, head tracking, and premium noise canceling audio. Avegant's biggest impact will be in the consumer electronics market, where products such as Google Glass and Oculus Rift have so far failed to break into the mainstream. "Not only is the image quality on these devices low, but many consumers think that wearable displays are invasive or awkward," notes Tang. "We've fixed both of those problems with the Glyph. By combining Virtual Retina Display technology with consumer adoption, we have created a premium multimedia experience where you can engage with your media on your terms." This new technology development keeps Avegant constantly prodding for innovative ideas even as it pursues additional funding. "While we have already raised $1.5 million on Kickstarter, we want to ensure that our customers are as happy as possible," adds Tang. "This means creating a product that fits their needs and doing so in a timely matter. Therefore, appropriate funding is necessary to get our feet off the ground as we are a very new company."
Breeze Design Studio
Birmingham, Mich.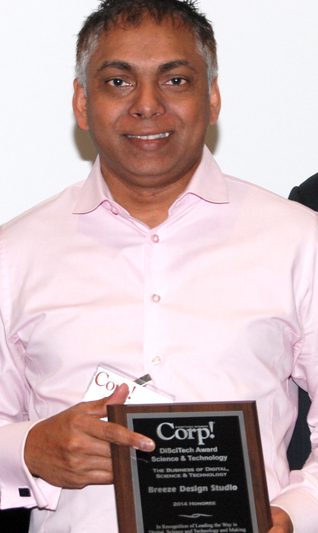 www.breezestudio.com
Providing agencies with production assistance in new, emerging and cutting edge technologies, Breeze Design Studio has garnered a global reputation since its launch in 2006. Specializing in touch/motion and gesture technologies, video mapping, advanced Web and mobile app development, holographic solutions and augmented reality, Breeze focuses on R&D as well as design. President Rukmal Fernando says the company encourages employees to be creative and focus on solutions for the future. "We promote an open culture and encourage our staff to think outside the box and be innovative," he says. "Most of our solutions are a result of our staff experimenting. We reward our staff for innovation by giving them a percentage of revenue generated from their ideas. Focusing on R&D and testing new innovative solutions, we stay ahead of our competition." While emphasizing results, Breeze also strives to create a fun work environment, and encourages staff to seek higher education. The company's biggest challenge remains building a global sales and marketing arm.
Brightline Technologies Inc.
Waterford, Mich.
www.brightlineit.com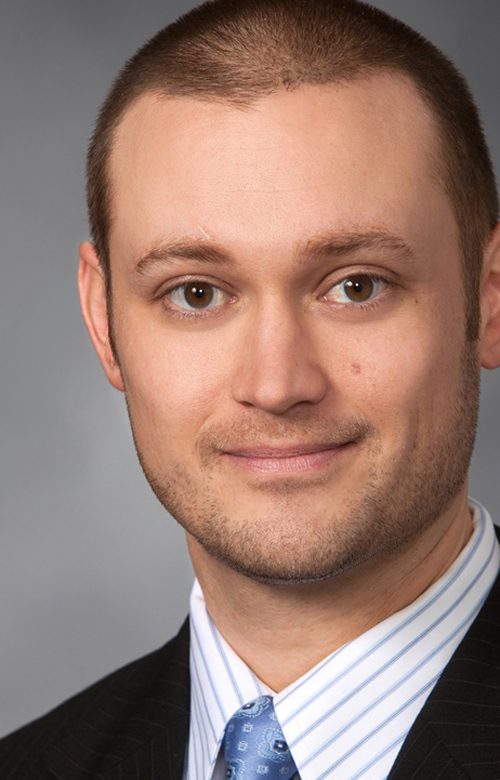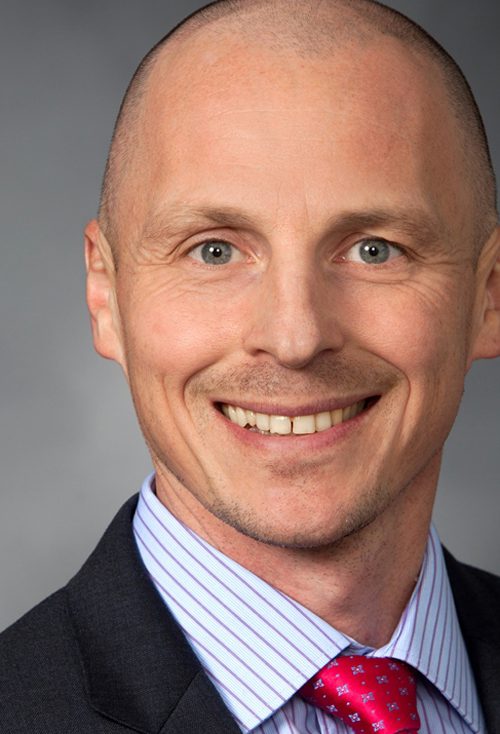 Formed in 2008, Brightline Technologies offers IT consulting and hosting solutions, including managed IT services, network assessments and audits, cloud hosting, and network security. Building its reputation on innovative and industry-specific hosting solutions, Brightline has introduced Virtual Networking Cloud Hosting (VNET), a suite of products that works together to offer colocation, cloud server hosting, managed server hosting, and dedicated server hosting solutions. "Many businesses use a cluster of clouds, such as DropBox, HighTail, QuickBooks, etc.," says President Tony Hernandez. "Using multiple clouds decentralizes data, causes communication issues between clouds, poses security risks, and increases provider issues. Companies have multiple contacts with whom to keep up with in terms of services. Brightline shrinks the cloud cluster to a single, one-stop resource. As a private cloud, VNet offers companies a secure environment that is highly compatible, and scalable to fit their needs." Brightline's stable business model and culture of innovation has allowed it to be a constant for its clients throughout recent periods of economic uncertainty, and has helped attract and retain top talent. Hernandez says the future of his company rests in these components, which position the company to steer its clients through future technological advancements.
BullsEye Telecom
Southfield, Mich.
www.bullseyetelecom.com
Businesses nationwide turn to BullsEye Telecom for its comprehensive portfolio of telecommunications services, from traditional local and long distance voice service to digital voice (VoIP) and cloud solutions. Despite being the largest Michigan-based provider, BullsEye works to provide a personal touch for its customers. "Businesses of all sizes benefit from a single provider, who can deliver every service to every location," notes Chairman and CEO William Oberlin. "This eliminates the common hassle of dealing with multiple providers, including finger pointing, multiple invoices and trying to determine who to call with service questions." As businesses are increasingly turning to VoIP, BullsEye draws on its nine years of experience with the technology to handle the migration process. "No two businesses are the same, so no two migration plans should be either," says Oberlin. Looking ahead to the inevitable end of analog telephone lines (otherwise known as "plain old telephone service," or POTS), the company intends to focus on education and helping to provide a smooth transition to digital service. "There will be many changes in the near future that are sure to cause confusion among business owners," says Oberlin. "BullsEye's proactive planning puts us in a unique position to keep every customer satisfied and their services uninterrupted. And we're the only provider that can deliver both POTS and digital voice, so they'll never get stuck between two providers." When it comes to staffing, the company works to attract passionate, knowledgeable employees who stay up-to-date on trends.
C-Net Systems Inc.
Shelby Township, Mich.
www.cnetsys.com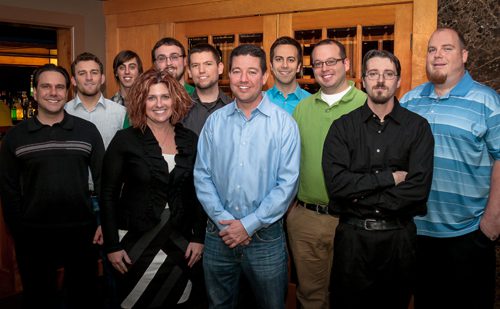 C-Net Systems offers cutting edge, sustainable solutions for a variety of technology related needs, from remote and off-site backup to large-scale network setup and maintenance. High-end offerings like surveillance securities, off-site backup and sophisticated spam filters and firewalls set its services apart. The company also offers personal computer troubleshooting and repair and even free local community electronics recycling. CEO Nick Tobin says his company's greatest impact is a true sense of security for its customers. "Innovation is in our blood," he adds. "The products we develop must be ahead of the curve – we have to offer them before our clients realize they need them. We are constantly looking at trends and making predictions, honing in on what we think or know is coming next." One of the latest examples of that is surveillance in the tech world, an offering that is being well received. While the tech landscape is always changing, Tobin says C-Net welcomes the challenge. "We thrive on adaptation and growth, so though technology is moving at speeds we haven't seen before, it is an exciting time for us and our clients."
Davenport University College of Technology
Grand Rapids, Mich.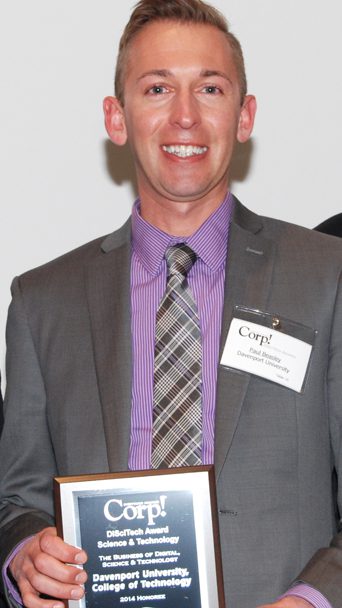 www.davenport.edu
Founded in 1866, Davenport is a private, non-profit university serving more than 11,000 students across Michigan as well as online. With tuition among the lowest of all private universities in the state, Davenport prides itself on high academic quality, small class sizes, conveniently located campuses, and faculty with real-world experience. There are more than 50 dynamic undergraduate and graduate programs addressing in-demand careers in business, technology and health professions. In the College of Technology, programs are designed to ensure that graduates are ready to enter the workforce with the most up-to-date knowledge and skills, even as Davenport continues to build on a legacy as an education pioneer with innovative programs such as the new Master of Science in Health Informatics and Information Management degree. Effectively communicating the magnitude of the opportunities available in the technology field remains one of Davenport's biggest challenges. Still, the College of Technology leadership continues to work hard, inviting students and parents to both see and embrace the excitement around them. "Every part of business now utilizes technology so the doors are wide open when you major in emerging technolgicial fields," notes Davenport President Richard J. Pappas. "We work hard to make sure that all potential students understand the possibilities in technology."
Digerati
Detroit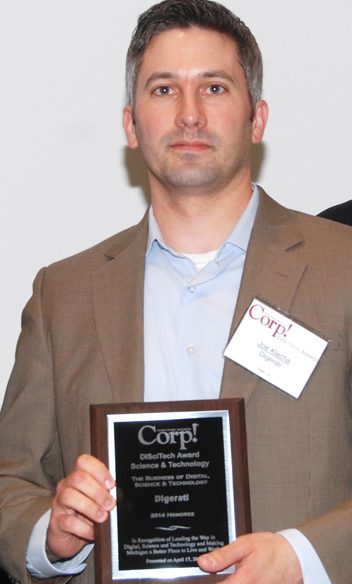 digerati.co
A custom software development and process improvement organization, Digerati uses technology to change the way its customers do business. The company also offers a number of product-based solutions through its subsidiaries, including Insyght and Classroom to Career. Blending enterprise architecture, lean design and agile software development, Digerati creates solutions for its clients across a wide range of industries, which allows it to use knowledge, best practices, technologies, techniques and processes between projects to generate truly innovative software. "Our service offering provides immediate value for our customers," says CTO Joe Klecha. "Our unique approach to understanding business processes and using the intelligent application of technology as a business enabler drives us." The expansion of Insyght and Classroom to Career products to a national market will continue to spur growth at Digerati, reaching a broader audience. That growth also means there's a never-ending search for top-notch, diverse talent, one of the company's biggest challenges. "Demand for talent in the tech and software fields is growing faster than anyone can keep up," notes Klecha. "We have more demand than we have capacity, and we've had to get creative with how we grow that capacity. Moving forward we'll be looking to pull from a much larger online and social network for recruiting."
Fremont Community Digester
Freemont, Mich.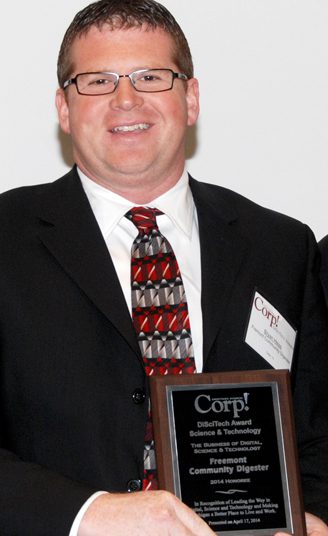 www.fcdbiogas.com
The Fremont Community Digester (FCD), developed by NOVI Energy, takes 100,000 tons of organic waste per year and digests it into biogas that is used to generate renewable electricity. FCD is the first commercial-scale multi-feedstock anaerobic digester in the country, owned in partnership with INDUS Energy and North Central Cooperative Company. FCD processes organic materials in an environmentally friendly manner, generating three megawatts of renewable electricity while producing fertilizer for agricultural use. "This project can be duplicated elsewhere to meet renewable portfolio standard requirements," says General Manager Bryan Heiss. In 2014 alone, FCD will reduce 75,000 tons of equivalent greenhouse gas emissions. The digester will also continue to minimize run-off of harmful materials into local water bodies and deterioration of local flora and fauna. Additionally, liquid fertilizers produced from FCD are more easily absorbed by crops in comparison with raw manure. "Innovation factors into our business by the fact that we are researching ways to improve the plant operations," says Heiss. "We encourage a corporate culture of innovation by testing different ways to process material. We have a team of engineers who have been working on improving the efficiency of the plant since it started commercial operations." FCD's biggest challenges are replicating its model in other communities, and educating local populations on the benefits of this emerging technology.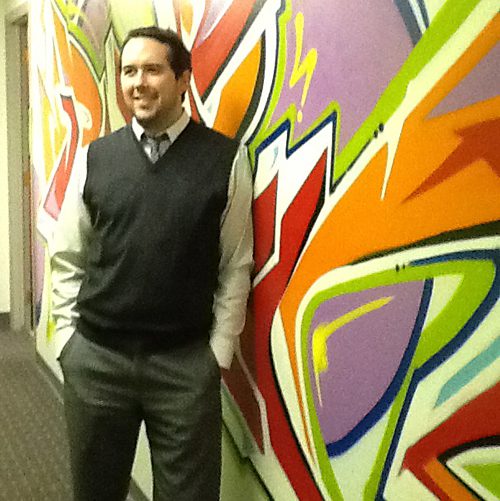 Global Telecom Solutions
Detroit
www.gtsdirect.com
Global Telecom Solutions, founded in 2001, provides its clients with a single stop for telecom options, serving as a broker and certified partner to nearly every major telecommunications provider nationwide. CEO Mark Stackpoole notes that much of the firm's workload falls on project support and customer service, where stress levels can run high due to the nature of the industry. "To have employees willing to go the extra mile, it is absolutely imperative that they feel as if they are truly part of the team," he says. "If management isn't passionate and invested, they won't be either." In addition to a host of employment perks offered by the company, there is a focus on community involvement, especially in its local neighborhood of Detroit's historic Corktown. "Our employees are proud to work at a company that is trying to make the community a better place," says Stackpoole. "These are the main factors which have allowed us to build the type of loyalty that is virtually unheard of in an industry known for extremely high turnover." The firm invests heavily in project management and customer service, aiming to be a "plus resource" and a trusted adviser to its client base.
IDV Solutions
Lansing, Mich.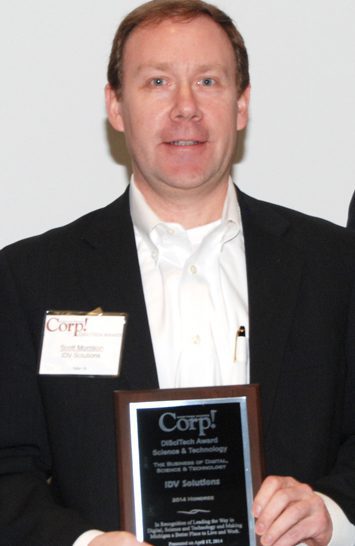 www.idvsolutions.com
IDV Solutions specializes in data visualization, with its Visual Command Center software product used in organizational functions such as security, field services, supply chain, and operations. Visual Fusion, the company's technology platform, helps organizations accelerate insight and streamline operations, thus protecting assets, ensuring continuity of operations, and optimizing business performance. "As companies and government agencies expand more globally and risk events around the world continue to take place, our Visual Command Center will play an important role in protecting people and assets of those companies that utilize our product," says CEO Mark Morrison. The company's innovative products and technologies have even created a new market category. Enterprise risk visualization (ERV) and its creative corporate culture encourages invention, curiosity and peer encouragement. Even so, talent acquisition will remain one of the firm's biggest challenges in the coming years. "We've doubled in size over the past three years, and we sometimes find it hard to fill positions with the right candidates, especially in the technology area," notes Morrison, who says investing in awareness creation and working with local universities, recruiters and state and regional government agencies to find candidates is a key strategy.
ImageSoft
Southfield, Mich.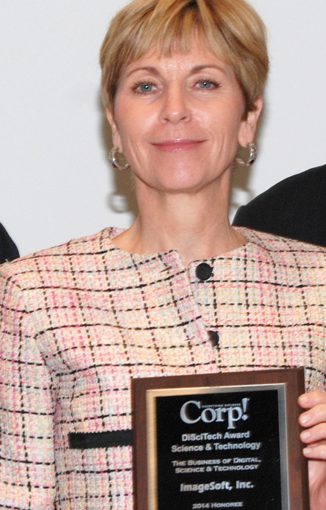 www.imagesoftinc.com
The late management guru Peter Drucker once said, "efficiency is doing things right; effectiveness is doing the right things." Southfield-based ImageSoft helps clients to maximize these principles by automating, streamlining and improving workplace processes. The company's technology and workflow solutions increase productivity while reducing operating costs and saving time and money for clients in the government, health care and insurance sectors. "Simply put, our solutions enable our customers to do more with less," says President Scott Bade. He adds, however, that the benefits of efficiency reach further than the bottom line. "In the government space where our JusticeTech solution is increasingly being used to simplify and streamline judicial processes, an added and equally important impact is improved and expedited justice, equal access to the courts by all, and enhanced public safety resulting from the sharing of information between the key parties involved in the justice system." With an ever-watchful eye on innovation, ImageSoft welcomes and rewards input and ideas from employees at all levels of the company. Even its office facility encourages a team-oriented work environment. "It's a vibrant, open, colorful place with many collaborative work spaces for groups of people to interact and work together," adds Bade. "Creating such an office environment was an important and strategic decision on our part because our people and the ideas they generate are key to ImageSoft's success." ImageSoft is on the lookout for highly skilled tech talent to keep pace with its growth.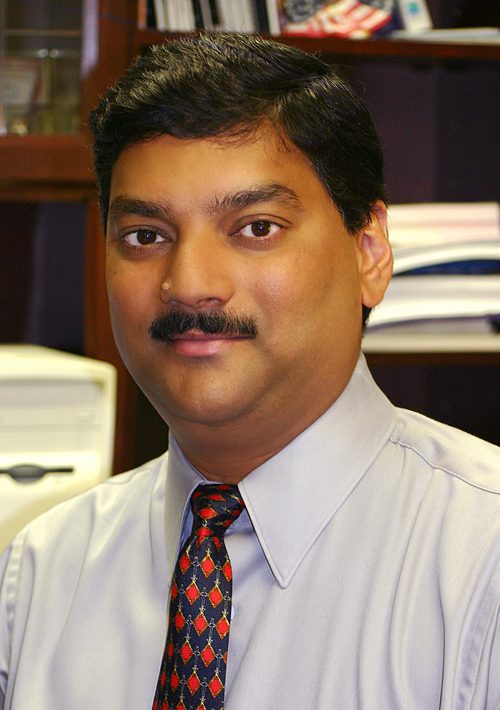 InfoReady Corp.
Ann Arbor, Mich.
www.infoready4.com
By creating custom cloud-based applications that simplify how people interact and collaborate with business information, InfoReady Corp. is giving users an action workflow that helps them get to the finish line quickly. And its scalable KnowSpace platform does so at a lower total cost of ownership. The firm offers configurable solutions in the areas of business-to-business, business-to-consumer, talent and resource matchmaking, and funding and research collaboration. One example of its successes is its collaboration with the Michigan Economic Development Corporation, including the Pure Michigan Business Connect B2B portal and Pure Michigan DREAMJOB 2014. CEO Bhushan Kulkarni says the company embraces innovation and risk taking with a flat leadership structure that empowers team members to challenge the status quo without fear of failure. "The message is clear from the outset upon joining the InfoReady team: New team members' voices are just as important as the founding members'," adds Kulkarni. "Innovative ways surface to rapidly create solutions, and the feeling of success permeates throughout the company." InfoReady's biggest challenge for the next year is attracting and identifying new talent. "In the next five years, the goal is to become a global organization, and the biggest challenge will be developing and implementing an infrastructure to support this growth."
iRule LLC
Detroit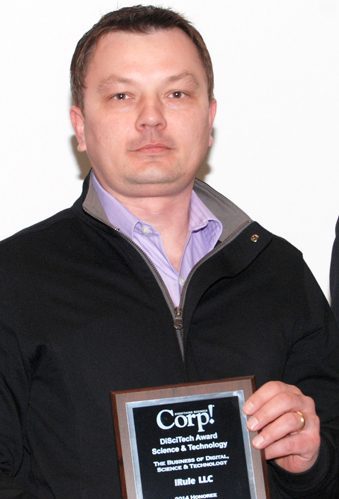 www.iRuleathome.com
Detroit-based iRule, a cloud and mobility software company, provides a comprehensive platform enabling smartphones and tablets to control the smart home. The iRule platform, which runs on both iOS and Android devices, controls home entertainment and automation with more than 15,000 licenses sold in 55 countries. Customers and partners include names like Best Buy, Radio Shack, CNN, Lucasfilm, Leviton, Hunter-Douglas, Harvey-Norman, SeaRay, and Kramer Elect. "While technology is at the heart of the iRule platform, nothing would be possible without our team," says CEO Itai Ben-Gal, who says the company's focus on flexible work policies aim to build a dedicated and committed staff. "Since everyone is using sophisticated mobile devices such as laptops, tablets and a cloud-based infrastructure, we are able to reconfigure our workspace and allow people to collaborate in unique ways without the need for any slowdown. As a benefit, everyone has flexibility to do what they want from anywhere in the office or anywhere else in the world." To encourage innovation, iRule uses a flat organizational structure, internal recognition and a strong presence in trade shows. The company's biggest challenge is navigating the ever-changing technological landscape. "Our industry changes very quickly with new products arriving at the market on a weekly basis from hundreds of manufacturers worldwide," notes Ben-Gal. "Having a platform that is capable of quickly adapting to the industry changes is something that we are always building and refining."
JEM Tech Group
Clinton Township, Mich.
www.jemtechgroup.com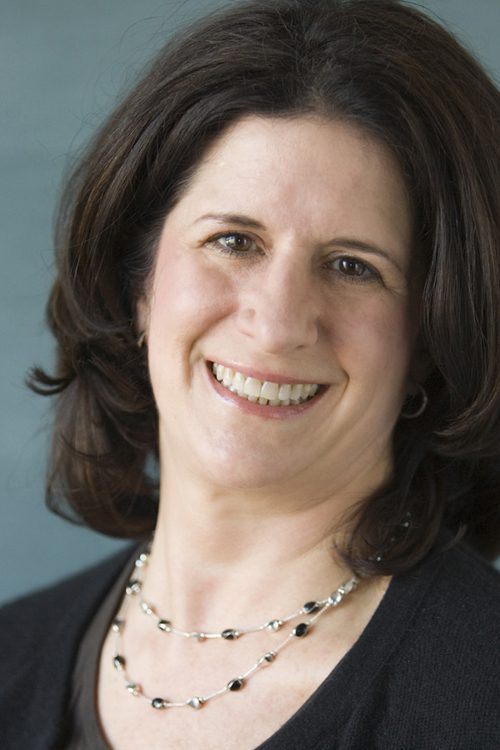 JEM Tech Group helps customers boost the energy efficiency of their data centers and office spaces, providing a vendor-neutral solution that best meets the unique needs of each client. "Our consultative approach effectively bridges the gap between facilities and IT departments within any organization," notes president and owner Jami M. Moore. "Our goal is to help customers save anywhere from 15 to 25 percent annually." JEM Tech Group strives to stay on the cutting edge of new energy efficient technologies for the data center infrastructure, helping new and existing clients to "save green by thinking green." In the coming years, the company will continue to focus on growth. "After being in business for over 30 years, we are looking to expand into the Midwest and eventually continue that path throughout the U.S.," says Moore. "We are always looking for people with the same type of strengths, passion and professional goals to join our team and help us obtain our goals as a company."
KI Technology Group
East Lansing, Mich.
www.kitechnology.com
CEO Linda Lynch calls the service provided by KI Technology Group, founded in 1982, as "trouble free IT." And when a client comes on board, part of the process includes making sure they not just what problems exist with a network but why. "It's not enough to fix the immediate problem," notes Lynch. "A great computer support company will analyze each event to understand what caused the problem and then put procedures and processes in place to prevent the problem in the future." Clients typically pay a fixed monthly fee for their service, known in the industry as managed IT services. "To be perfectly honest, we make more money when our clients' systems are working than when they don't," adds Lynch. "Not coincidentally, our clients make more money when their computer systems are working as well!" Because technology can lead to success or failure in a business, making the right technology decisions at the proper time can make a huge difference. Conversely, making the wrong decisions, or even the right decisions at the wrong time can become a huge drain on an organization's resources. Lynch has developed a "Bill of Rights" for clients she says help to set KI Technology Group apart from her competition.
Livio
Ferndale, Mich.
www.livioconnect.com
Livio, recently acquired by Ford Motor Co., creates software to connect mobile phone applications to vehicles. The biggest impact of its products and services in 2014 will be the safe connection of apps to a vehicle dashboard, according to CEO Jake Sigal. The company's biggest challenge is working with ever-changing consumer technologies and integrating them into the automotive development cycle. Creative brainstorming is one way Livio's team identifies solutions, notably through a "lab day" that's held the first Monday of every month. "All the engineers shut off e-mail, put on lab coats, and create, learn, fail, laugh, and share new ideas," says Sigal.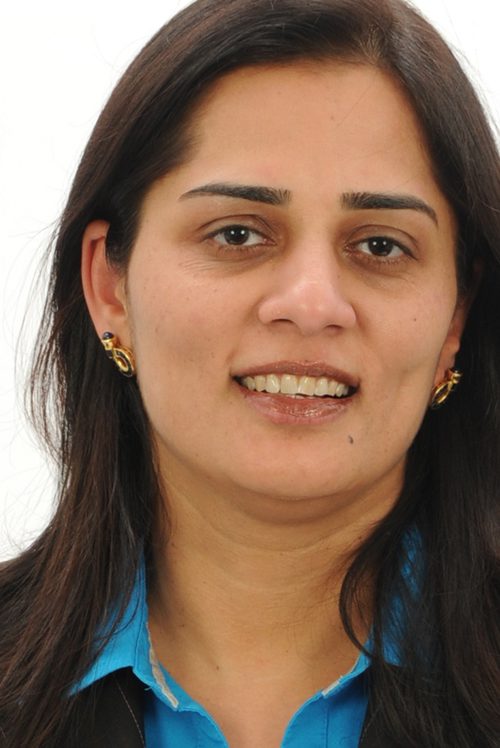 NITS Solutions
Farmington Hills, Mich.
www.nitssolutions.com
NITS Solutions CEO Neetu Seth can wrap up her company's mission in four words: "NITS Solutions digs data!" The firm, which provides custom technology, marketing and data management services, aggregates data to help clients manipulate and leverage the most detail possible. "We build analytical reporting tools that enable a new, agile way for business users to make their decisions wisely," says Seth. Those tools include interactive dashboards, real time account management, comprehensive reports, and custom reporting structures. While most companies are increasing analytical investments, Seth notes that many organizations have more data than they can use effectively. "Data is only worth millions if it makes sense," she notes. "Consumer behavior is changing and companies are finding ways to use the latest technology to make business decisions faster. There will be a huge demand for both business and technology understanding." Some of the most impactful up-and-coming technology trends include analytics, data management, cloud technologies, social media and mobile devices. Seth says NITS Solutions stands on the forefront of these trends, having been recognized with several awards, including a ranking among Michigan Celebrates Small Business' 50 Companies to Watch in 2013.
Oakland County
Pontiac, Mich.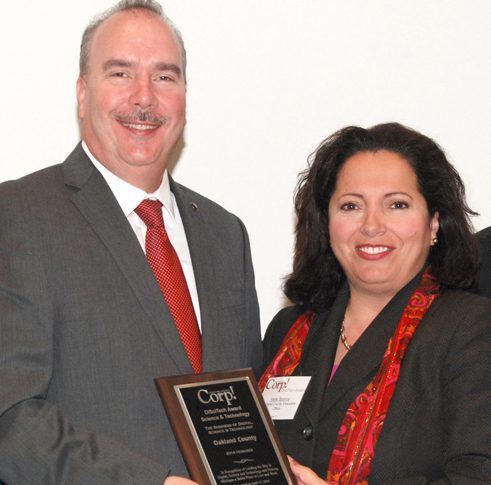 www.oakgov.com
As the economic center of Michigan, Oakland County remains dedicated to providing leading-edge services and programs that help it continue to make the transition from a manufacturing-based to a knowledge-based economy. That effort includes not only attracting companies to Oakland County but retaining its strong business base. An "Emerging Sectors" business attraction and retention strategy initiated by Oakland County Executive L. Brooks Patterson is already seeing results since the beginning of the year, with 15 businesses investing more than $66 million while creating or retaining more than 1,400 jobs. Now running for 10 years, the program has seen 273 companies generating investment of $2.6 billion while creating or retaining more than 45,000 jobs. Little wonder then that Oakland County has been honored as one of the most digitally advanced counties in the country. It's also helping other taxpayers with its G2G Cloud Solutions, leading-edge government software that's being used by Macomb, Genesee, Livingston and St. Clair counties. But Patterson says keeping Oakland County on the right track is a work in progress. "We must continue to move the economy in the right direction as we work to attract companies and train and educate the workforce of the future," he notes. "Across the country, counties and states are all clamoring for a skilled workforce to meet the needs of the businesses in their areas. Oakland County has the quality of life, educational and business opportunities that make it the natural place to live, work and raise a family."
Oakland Schools Technical Campuses
Waterford, Mich.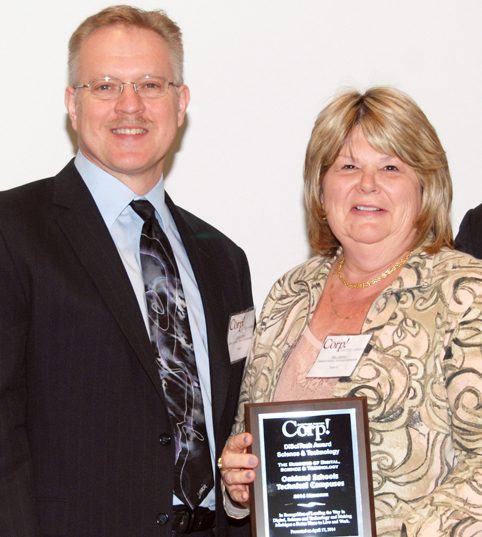 www.ostconline.com
With four sites located throughout Oakland County, Oakland Schools Technical Campuses (OSTC) is governed and operated by the Career Focused Education system, offering a secondary institution as an extension option to the county's high schools. Students spend half a day at their home school and half a day at OSTC, where they can earn free college credits. As Executive Director Mary Kaye Aukee notes, industry specific and educational technologies are seamlessly integrated into instruction. "Students, rather than learning content knowledge separate from technologies required in industry, are immersed in the use and management of them as a tool to enhance and further their conceptual foundation." Teachers use a wide array of technology applications and multiple social media platforms to facilitate instruction and to interact with students as needed. Several stakeholders work to promote innovation in the system, including the Oakland Education Advisory Group, which develops partnerships to support the unified system of transitioning students from school to careers, and the Regional Advisory Committee, consisting of representatives from business/industry, education, the community and county government. "Input and guidance from these various stakeholders helps us to continuously develop and establish the appropriate career cluster curriculum for our students," adds Aukee. Several focused outcomes will drive the work of the OSTC over the next few years, including the development of partnerships, aligning industry access, changing the regional perception of IT, engaging the community, focusing on real world application of IT skill sets, and developing a sustainable implementation plan for IT education and training.
Online Tech
Ann Arbor, Mich.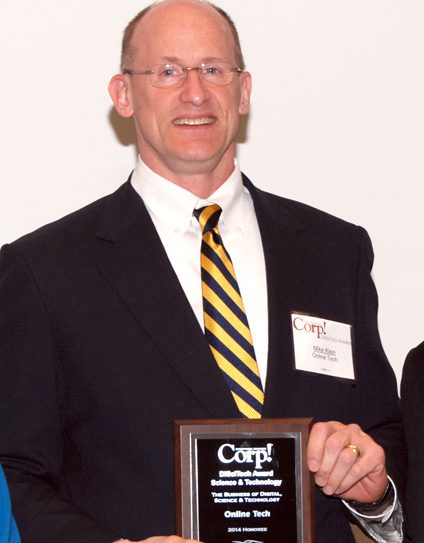 www.onlinetech.com
Online Tech provides enterprise-class hosting services through a network of Midwest data centers that protect mission critical applications with end-to-end encryption, ensuring they are always available, secure, and comply with government and industry regulations. Serving the financial, health care, health IT, retail and e-commerce sectors, the firm helps its clients to adhere to strict and constantly evolving security and regulatory compliance standards like HIPAA, PCI and Sarbanes-Oxley. "We're in the business of selling sleep," says Yan Ness, the firm's co-CEO. "People can run their business and not lose sleep over their data. We believe in an aggressive investment in our products so that we're constantly better than everybody else." Last year the company became the first data-hosting provider in the nation to provide managed services with end-to-end encryption, an 18-month project that cost more than $2 million. The end result is an encrypted cloud infrastructure and offsite backup solution. "We saw our clients struggling to respond to compliance drivers like HIPAA and PCI by trying to encrypt data without impacting performance," says co-CEO Mike Klein. "We set out to find a way to make data encryption painless and easy." The long-term goal of Online Tech is to become the leading data center company in the Great Lakes region. In the short term, it is working to retain the culture of the company as it meets the demands of that growth.
Rapid Global Business Solutions Inc.
Madison Heights, Mich.
www.rgbsi.com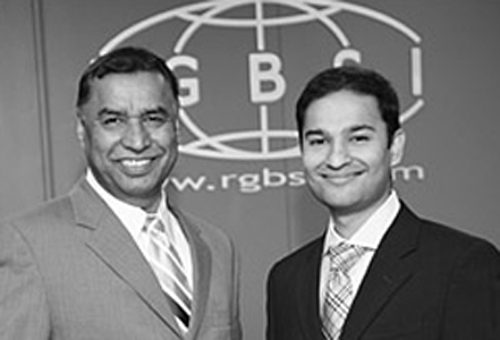 Rapid Global Business Solutions Inc. considers its mission to streamline everyday processes for its customers. A Certified Business Enterprise, the company is a vendor management solutions and master service provider offering contingent workforce management for contract labor and payroll, as well as staffing services in the technical, professional, administrative and industrial sectors, all based on custom created software that includes a suite called Empower. "We studied other tools and believe that we created a more user-friendly, dynamic software solution," says Nanua Singh, the firm's president and CEO. In doing so, the firm has developed its products with an affordable pricing structure that uses a cloud-based architecture for easy deployment. "Customers can start using our product within a few hours," notes Singh. The result is both improved management and employee relations. "Employees want to be appreciated for their hard work," says Singh. "Technology can bridge the gaps in communication and convey that they are valued, and enables managers to more easily track progress during every phase of goal completion." The biggest challenge facing companies like Rapid Global Business Solutions: trying to continuously keep up with new trends and technology. "Our biggest challenge will always be finding ways to get ahead of the curve and provide our customers with the most up-to-date solutions," adds Singh.
Scientel Information Technology Inc.
Bingham Farms, Mich.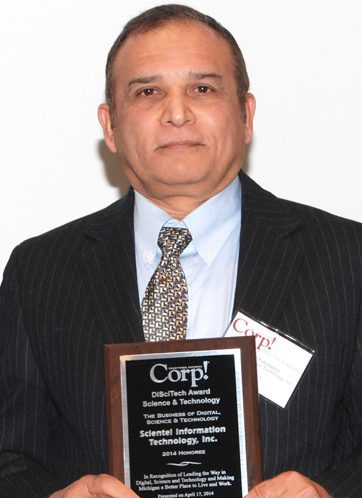 www.scientel.com
Scientel Information Technology Inc. specializes in the design of advanced NoSQL database management system (DBMS) applications for advanced business processes, as well as customized hardware and software. President and CEO Norman T. Kutemperor, who started the company in 1977, is considered a visionary, having predicted the shortcomings of the SQL programming language and the need for big data management at the complex levels seen today. "Our long-term innovative vision and goal has been to design and develop a NoSQL DBMS that can handle all big data in its high volume, variety, velocity, and variability/complexity, and all the types of variable-format documents that flow into and within today's enterprises at random," he says. Scientel's systems are typically configured and/or bundled with its "Gensonix Enterprise" software, which Kutemperor says is the only NoSQL-based enterprise content management and search system (ECMS) on the market. "Business customers can take advantage of Scientel's capabilities to grow their business by handling big data more cost-effectively and with greater insights," he adds. "As scientific, government, and similar organizations and enterprises grow, our systems can help assure content does not ultimately overwhelm them." Kutemperor believes this will be especially important as society gradually becomes paperless. The company anticipates that ECMS will be especially important in fields like healthcare, engineering, insurance and social media. Staying ahead of these trends, Scientel's employee management approach prioritizes clear descriptions of work, detailed project background research, and freedom to generate creative solutions.
Square One Education Network
Waterford, Mich.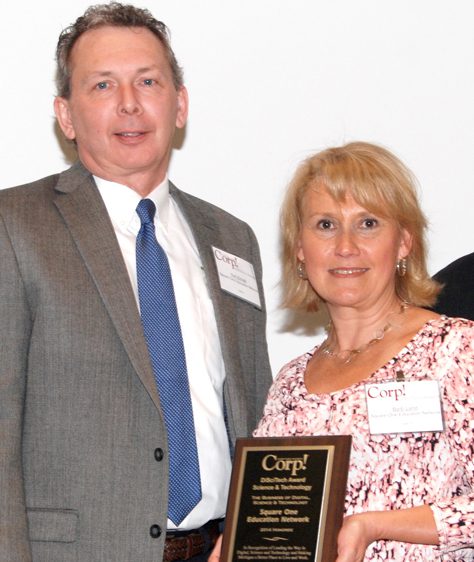 www.squareonenetwork.org
The Square One Education Network creates and funds experiences for K-12 teachers and students throughout the Great Lakes region, integrating science, technology, engineering, and mathematics (STEM), best-practice supported instruction and unique project design. Its signature event is the Innovative Vehicle Design Challenge held at Michigan International Speedway. "Several schools have restructured their course offerings around many of our vehicular engineering programs so that students are more engaged," says CEO Karl Klimek. More schools are expected to do the same this year, as Square One increases its influence on science and technology education in classrooms around the state. One of the emerging technologies the network has introduced to students is connected mobility and Square One is working with corporate partners such as Denso to provide equipment access and expertise. The organization promotes innovation as a focal point in all programs. "Grants we award are only approved if new ideas are incorporated into the proposals," adds Klimek. Funding is a continual challenge, as growth to new schools is proportionate to incoming funds. All money donated to Square One goes to projects and gear for schools.
Sustainable Environmental Technologies
Mt. Morris, Mich.
www.set-agis.com
Sustainable Environmental Technologies (SET) produces a patented pretreatment system using EPA-approved self-perpetuating microbes to eliminate fats, oils, and grease from restaurant wastewater discharges. Its Advanced Grease Interceptor System eliminates clogs, fines, and scheduled grease trap pumping. "Our system has a significant LEED footprint eliminating carbon, reducing costs and addressing sustainability," notes CEO Ronald Panter. SET's completion of a septic project at Michigan State University and the expansion of its restaurant service business are among the company's latest success highlights. Talent development and an empowering team environment are key to SET's growth and evolution, as it continually works to reduce the size of its control panels and improve speed. Panter notes that perpetual issues with fats, oils and grease will continually provide opportunities for SET's technology.
Synectics Media Inc.
Royal Oak, Mich.
www.synecticsmedia.com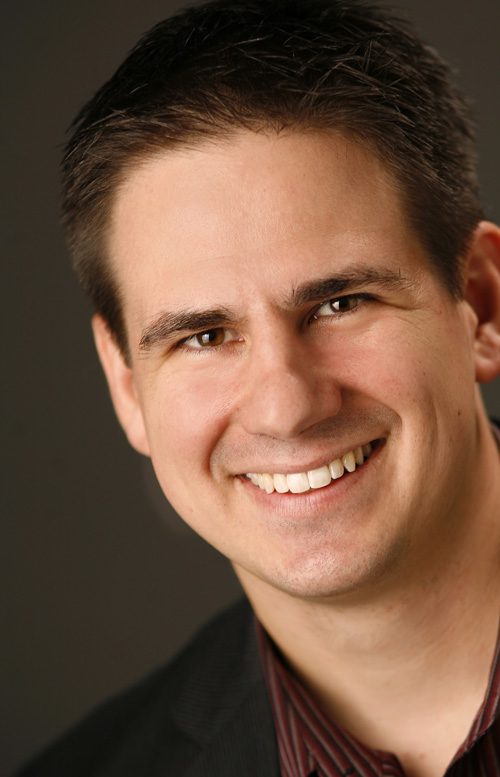 As an integrated marketing firm, Synectics Media focuses on helping clients "discover their why and deliver their wow," says President and CEO Greg Evans. "We help our clients determine the 'why' that makes them unique in the marketplace, help them find the customers that care the most about that difference, and then help them reach those customers as effectively as possible." The company uses rapid testing to find solutions that "stick," using tools such as Web design, social media, search engine optimization, search engine marketing, e-mail marketing, mobile marketing, and direct mail, as well as traditional advertising. Innovative thinking is at the core of its success. "Innovation necessitates stepping outside the sphere of traditional solutions and opening the door to new ones," adds Evans. "We encourage our team to strive beyond improving existing solutions to create a new model that makes the old model obsolete." Employee efforts are recognized by the "Gnome" award, presented monthly for the best innovative solution to a client or internal challenge. One of those challenges remains finding, attracting and retaining talent. "Top talent is now actively choosing to eschew formal employment in favor of combining multiple projects for hire into a full workload," notes Evans. "Leading companies must adapt and provide work environments that are conducive to this new reality. The companies that wish to make the proverbial leap from good to great must position themselves at the hub of this innovation and cultural shift."
Trubiquity, a Rocket Software Company
Troy, Mich.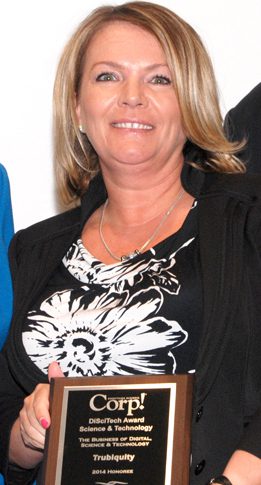 www.trubiquity.com
Trubiquity connects enterprise software to cloud solutions, enabling the precise exchange, sharing and syncing of business information across boundaries. "This affords enterprises, in a variety of industries, the ability to accelerate global growth by enhancing the value of their business information," says Maureen Hubeer, the firm's area vice president. "In an environment of strategic alliances, joint venture partnerships and global supplier networks, Trubiquity solutions provide the secure, compliant and collaborative work environment required to maintain competitive advantage." The company securely manages the exchange of nearly one million transactions per month for more than 6,500 customers in more than 40 countries. With a staff of globally connected domain experts, Trubiquity empowers its teams and fosters the natural curiosity of its engineers to develop solutions for real world problems, albeit with a focus on work/life balance. "It's an environment where work responsibilities and personal life obligations and activities are able to work in parallel," says Huber. Clearly it's a key to meeting Trubiquity's ongoing need for industry talent, one of its biggest ongoing challenges.
Urban Science
Detroit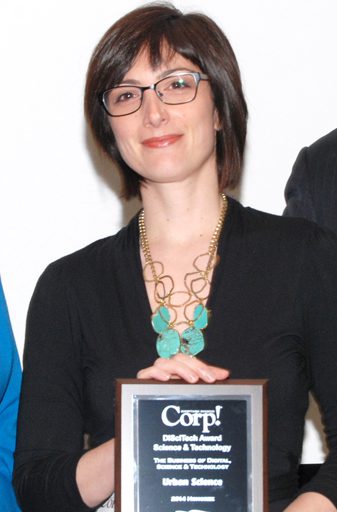 www.urbanscience.com
Urban Science, a business-solutions company focused on supporting sales and marketing functions of the automotive industry, leverages its scientific methodology to help its client partners sell more vehicles, notes CEO Jim Anderson. "We also help them improve profitability and increase customer loyalty by helping solve their toughest challenges, including planning an optimal dealership network, improving individual dealer performance and efficiently converting leads into sales." The company's approach allows it to focus on individual mission-critical challenges impacting each client. For Urban Science, local innovation is as important as large corporate development efforts, and it invests in both. Anderson says one of its biggest challenges will be growing the Urban Science team. "No matter our clients' challenges or the innovation we are trying to bring, people are our first and foremost cornerstone strategy," he says. "We need expert people with engineering mindsets and deep technical abilities. This is the true core competency of this company." With a team of more than 850 employees in 19 offices around the world, Urban Science expects to continue its year-over-year growth by providing best-in-class solutions.
Wayne State University College of Engineering
Detroit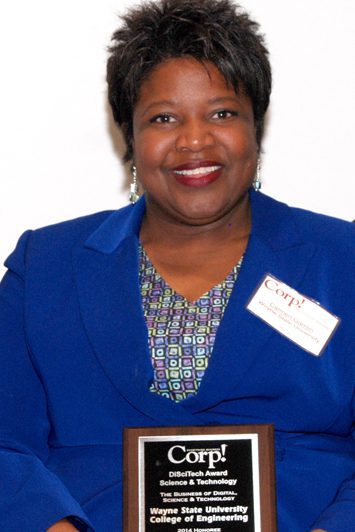 www.engineering.wayne.edu
The Wayne State University College of Engineering, which celebrated its 80th anniversary last year, helps to improve quality of life through education, innovation and entrepreneurship. The organization has a history of pioneering new fields and adapting programming to address the changing needs of students, consumers, and industries, says Dean Farshad Fotouhi. "That tradition continues today with a more interdisciplinary approach to educating students and innovating new technologies in health care, automobile safety, energy solutions, manufacturing and materials, big data and business analytics, engine optimization, and transportation." Faculty researchers from industrial engineering, computer science and the business school are partnering internally and externally to identify big data opportunities, develop business cases and use analytics to drive business success. The college has also increased its focus on providing students with more experience in these areas, excelling in its efforts to communicate these successes and developments through mobile technologies, a website relaunch, a career blog, digital marketing, e-newsletters and webinars. The college's reputational development efforts are reaping rewards, with steady increases in enrollment since 2012.