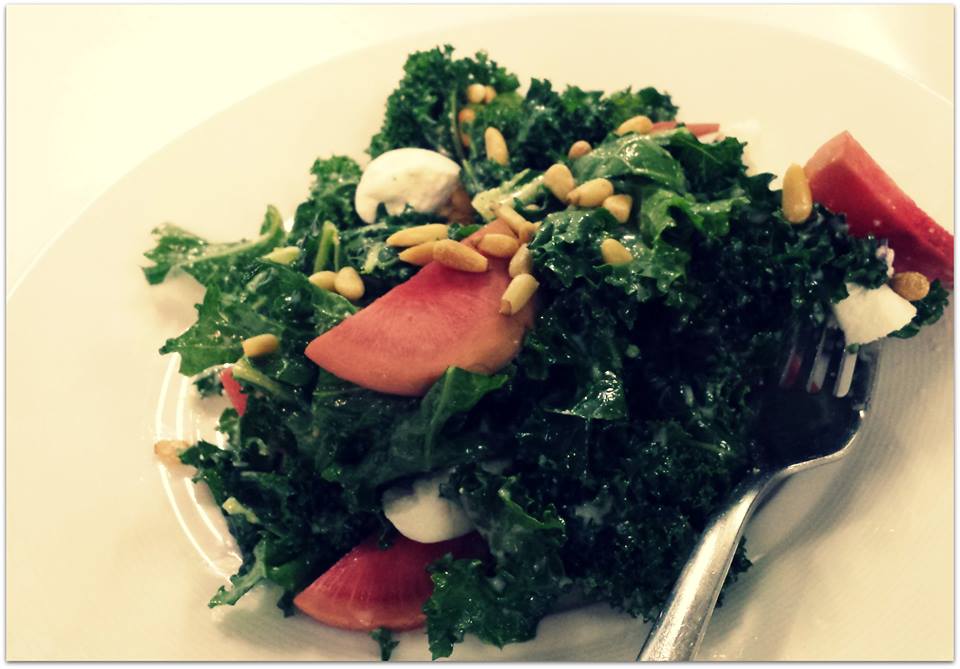 After such a long, cold winter, the thought of eating fresh produce again is enough to make a person swoon just a little.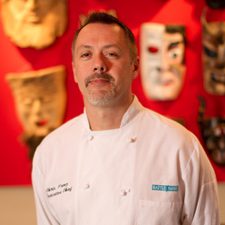 That is why something as tasty as a "watermelon radish" sounds particularly delightful. Chef Chris Franz of Detroit's Rattlesnake Club is a fan of these fun vegetables, and he says they make a perfect addition to any warm-weather salad.
Well, this is spring and it's still cold. But that's no reason not to try something new. Plus, most of us could use a dose of healthy greens to get us back to eating well. And perhaps you could throw a trip to Detroit's Eastern Market or the farmer's market or stand closest to you to make a day of it.
For the record, watermelon radishes, an heirloom variety of Chinese daikon radishes, are (as you might expect) green on the outside and pink on the inside, adding beautiful color to dishes. They are a bit milder and sweeter than regular radishes, and much larger; they average about three inches in diameter.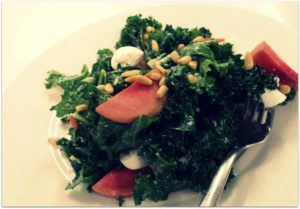 "Watermelon radishes can be braised or roasted like a turnip, or mashed like a rutabaga, but I personally hate to cook them because it causes them to lose their beautiful colors," Franz said.
Background: Chef Chris joined The Rattlesnake Club in Detroit in 2001 after serving as Executive Chef at Jimmy's in Grosse Pointe, where he worked alongside renowned chef and founder Jimmy Schmidt for more than 10 years creating and producing award-winning cuisine throughout the world.
Kale and Goat Cheese Salad with Pickled Watermelon Radish and Pine Nuts
Ingredients:
1/4 cup                    olive oil
1                                lemon, juiced
1 clove                     garlic, crushed
1/2 teaspoon          sea salt
1/2 teaspoon          freshly ground pepper
1/4 cup                    pine nuts, or more to taste
2 large bunches     kale, separated from stem and chopped
4 oz.                         crumbled goat cheese
1/4 cup                    watermelon radish, pickled & sliced
Method:
1. In a mixing bowl, whisk together the olive oil and juice of 1 lemon, add salt, pepper and then add crushed garlic clove and whisk again. Cover and set aside.
2. Heat a dry skillet over medium heat and add pine nuts. Toast them gently, stirring often. Be sure to keep an eye on them, as they will burn fast!
3. Toss the chopped kale and radishes with the dressing. Gently toss in most of the pine nuts and most of the cheese.
4. Place a mound of the salad in the center of each serving plate, garnish with additional pine nuts and cheese.