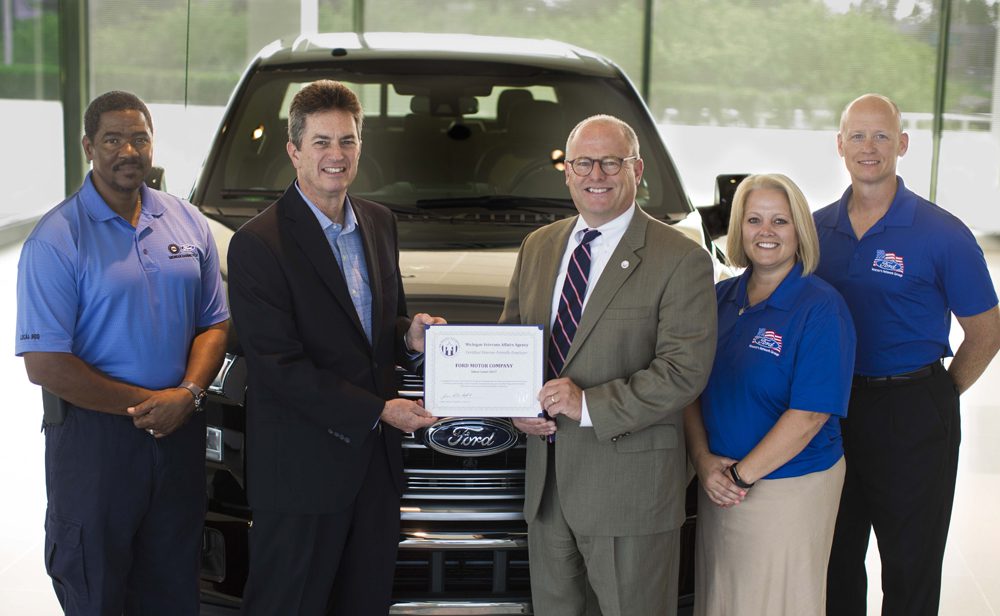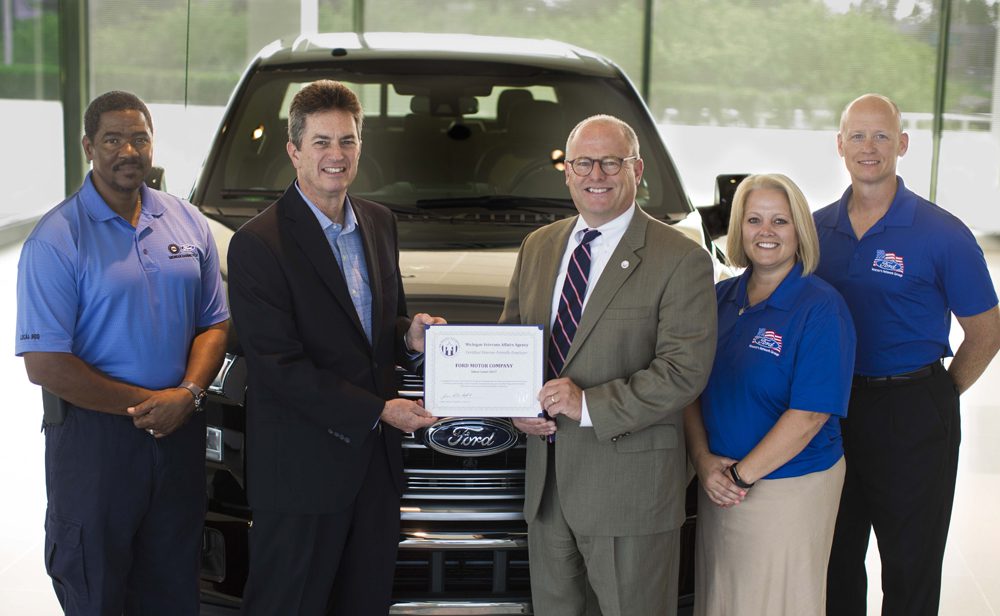 When they served in the U.S. military, the men and women of the armed forces fought to defend their nation, its ideals and its people. Now, employers throughout the country are fighting over them, hoping to hire these skilled soldiers throughout their organizations.
Michigan may be one of the most visible examples of a veteran-centric strategy.
Through a special program created through the Michigan Veteran Affairs Agency in Lansing, employers looking for skilled workers and veterans are connecting for jobs and to create more opportunities for veteran hires across the state.
Along with other programs on a national level, Michigan's Veteran-Friendly Employer program recognizes employers from small mom-and-pop shops to huge international companies to everything in between. Its goal is to recognize organizations for their dedication to recruiting, hiring, training and maintaining veteran talent, explained MVAA Director James Robert Redford.
Participants have opportunities to network with other companies to share best practices and take advantage of no-cost training to improve veteran outreach practices. The program also helps veterans to more easily identify employers committed to hiring and supporting former service members in their workforces.
"When the program started four years ago, we had about 37 employers in the first year. In our second year, that went up to around 65 employers. Our most recent count is 137 employers. It's just exploding," said Redford, who became director in February 2016.
There are three levels of recognition within the Veteran-Friendly Employer program: Gold, Silver and Bronze. Each level has its own qualifications. For example, to be recognized as gold, employers must retain at least 75 percent of veteran hires over the past 12 months, implement internal veteran support networks and create either a hiring rotation or leadership development program within their organization, in addition to meeting all other program requirements.
There are currently seven gold-level Veteran-Friendly Employers: Consumers Energy, DTE Energy, General Motors, Michigan Department of Transportation, Quicken Loans, Roush Enterprises, and Whirlpool Corporation.
A dozen organiztions are recognized as silver-level employers for meeting or exceeding their veteran hiring goals and implementing internship and on-the-job training programs for veterans: AlixPartners, LLP; Cooper Standard; Express Professionals of Grand Rapids; Fiat Chrysler Automobiles; Ford Motor Company; GE; Kellogg; Michigan State Police; Optech; Prestige Group; Uniform Color Company; and Verizon.
The Michigan Veterans Affairs Agency recently recognized Ford Motor Company as a silver-level certified Veteran-Friendly Employer. With the addition of Ford, the Detroit Three automakers, including General Motors and Fiat Chrysler of America, are now all certified program participants.
"It's a great cross-section of employers across the state," Redford said. "We've got every kind of company from the Detroit automotive manufacturers to financial institutions to small local candy shops. There are great success stories at every level."
Ford is a great example of how the program works and the kind of impact it can have on a company as well as its employees, Redford said. Ford was certified at the silver-level for meeting or exceeding its veteran hiring goals and implementing internship and on-the-job training programs for veterans.
"Ford has a long history of supporting our military, and I am pleased and proud that this Michigan company is a certified member of MVAA's Veteran-Friendly Employer Program," Redford said. "As a silver-level employer, Ford has shown great commitment to hiring and training the veteran talent our state has to offer. Our veterans possess valuable skills and abilities that make them unique and excellent candidates for careers at Ford and at the more than 100 other companies participating in the program."
Veterans working at Ford are provided the opportunity to bring unique leadership and project management skills to such areas as manufacturing, information technology, product development, purchasing and in finance. Additionally, the company's Veterans Network Group helps veterans with the transition into corporate culture. The group sponsors activities throughout the year in support of the company's veterans, military personnel and their families.
"Ford Motor Company is dedicated to supporting our military personnel, veterans, and their families," Bill Dirksen, vice president Labor Affairs, Ford Motor Company, and executive champion of the Veterans Network Group, said in a statement. "At Ford, we value the military experience of our nation's brave servicemen and women, the technical skills they gain while serving our great country, and leadership qualities which are well respected at Ford."
Redford said he knows Ford as well as other employers appreciate the skill set military veterans have and can put to use in their workforces. They are skilled at teamwork. They have inner discipline. They can learn anything. And they're eager to get on the job, Redford said.
"They're tremendous assets for an organization, so companies are starting to compete for them," said Redford, who noted that the unemployment rate for Michigan veterans has dropped from 15 percent in 2010 to under 3.4 percent now.
The program is a statewide effort from Gov. Rick Synder to the MVAA to every employer or potential employer, Redford added.
"It combines public and private partnerships, and we're working hard every day to make it better," Redford said. "For Michigan to compete, we're going to need talent and veterans in the armed forces provides a ready talent pool."
A complete list of bronze-level Veteran-Friendly Employers, as well as information on how to become a Veteran-Friendly Employer, is available at MichiganVeterans.com.