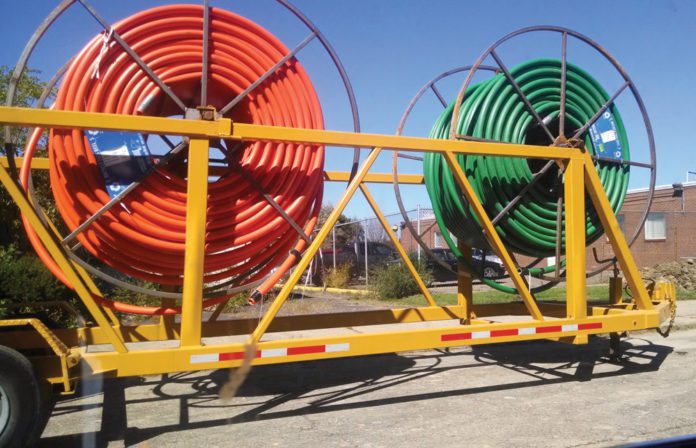 When the term infrastructure is brought up, several things come quickly to mind. Bridges, roads, pipelines, even the power grid that keeps the lights on are logical touchpoints and Corp! has featured these topics in a series of articles.
But there's another category that is getting the attention of communities in Michigan and elsewhere—the enabling power of the internet as an essential job creator and sustaining economic force.
And, more to the point, the work being done by a widespread collaboration of private enterprise, community collaborators and government authorities is arguably having at least as much, if not more, impact as many of the "traditional" infrastructure projects being tackled.
Yet with any infrastructure project, the work begins by understanding what's currently in place and what the future need will be and what it will take to deliver on that need.
As part of that "understanding" task, Michigan Governor Rick Snyder formed 21st Century Infrastructure, which issued its report in November 2016, an assessment of not only what is needed, but where, with one recommendation being to rectify a potentially polarizing situation involving the "haves" and "have nots" from a technology perspective.
In Michigan, much of the work around identifying areas of the state where high-speed broadband exists is being facilitated by Connect Michigan, a nonprofit organization that has links to the nationwide Connected Nation.
Eric Frederick, Connect Michigan's vice president of community affairs, who grew up in the state and who returned to the area in 2011, has made it his mission to not only better understand the "state of" internet connectivity, but to work with communities and internet providers to upgrade that access.
Frederick calls the role of Connect Michigan as being somewhere between that of a private and public entity.
"We're often confused between the two but we're really a third phase, where we work with state agencies and legislatures, local chambers of commerce, and municipalities to try to build understanding of broadband and how it's important and expanding throughout the state," he said.
But if Connect Michigan doesn't provide internet (it doesn't), what is its specific role?
Frederick says a big part of what the organization does is to help other organizations understand what's available today and what gaps in service exist, mostly so those gaps can be closed.
"Part of it is mapping the broadband that exists, as well as the competition there is in providing that broadband connection," he says. "Competition breeds affordability and choice and we do a lot of research around that."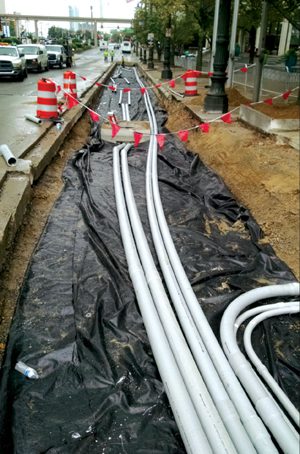 Connect Michigan also identifies various barriers that exist to expanding internet, including availability. But it also works to address issues around affordability, as well as literacy.
Frederick says primary education is also playing a role in advancing the development of broadband internet throughout the state, notably in school districts where students are provided with tablets in a digital learning environment.
"When they take those devices home, unless there is good broadband connection, they turn into paperweights, so that reality is sparking a lot of attention in those communities," says Frederick.
There are, of course, areas in the state where business leadership in advancing broadband internet is becoming a competitive advantage.
In Grand Rapids, for example, that charge is taking place at The Right Place, the primary economic development organization serving West Michigan.
Rick Chapla, who has been with the organization for more than two decades, is vice president of Strategic Initiatives and the executive overseeing the effort to improve digital infrastructure, a path he's been on for about eight years.
"What we've discovered is that it's not only the availability of broadband, but the quality of the service that has a growing impact on business decisions as to where they're going to operate," says Chapla. "Communities and regions that have higher quality broadband are going to be in a better competitive situation."
And that means jobs.
"Having quality broadband throughout the area really is a job enabler," says Chapla. "Businesses and communities that are able to conduct their business online are going to be better, stronger and better able to compete. And for some, it's going to be a matter of their very existence, not just whether they can compete."
Chapla says the strategy being employed by The Right Place and its membership has included an alliance with Connect Michigan, which fit with a set of prosperity initiatives outlined by Gov. Snyder.
"We've embedded the broadband initiative into our strategic plan," said Chapla, who points to The Right Place being the lead economic development organization in a 13-county region, one of some 10 regions that Snyder's administration has identified.
Snyder challenged the regions, including the West Michigan Prosperity Alliance, to broaden their thinking. "He said to think regionally, but act locally," notes Chapla. "And we rose to the challenge."
Essentially that means to create more prosperity in the region, with The Right Place leading the charge in working together to improve quality of life issues through business-led initiatives.
"The idea of broadband enhancement is a key driver for increasing prosperity generically in the region," says Chapla, who says The Right Place contracts with Connect Michigan, focusing their technical assistance on helping the 13 counties in the area.
"The kind of work we've been doing includes accelerating those improvements," says Chapla. "It's the kind of work that demands immediate attention, rather than over 5-10 years. We don't have the time to do that. There's too much to do and the competitive forces are too great."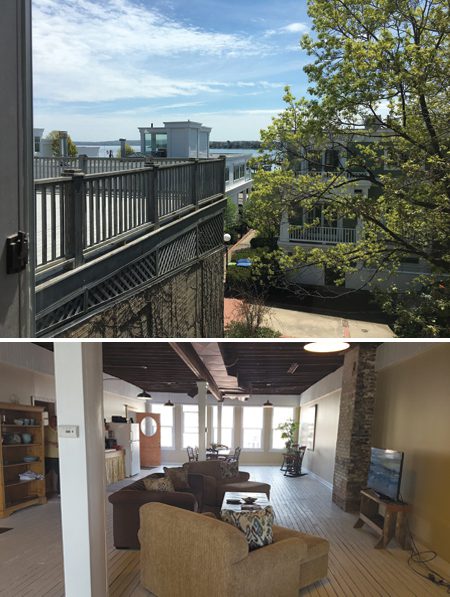 Tactically, that work has included assessing the quality and accessibility of broadband on a county-by-county basis, with only two counties—Oceana and Ottawa—left to finish up that assessment, which is expected to be complete by the first quarter of 2018.
Chapla says working cooperatively and on a regional basis is a strategy that recognizes the fact that there are numerous providers involved in the broadband industry. "The overwhelming vast majority are private enterprises, so working with those providers is essential to our success."
That kind of cooperation and facilitation is evident in Clare County, where Jerry Becker serves as both director of Emergency Management and the person who oversees the area's broadband authority.
Becker's role as a county representative was largely one of facilitation, leveraging the role Clare County had in owning the fiber "backend" of the broadband network and working with a local provider, Alma-based ISP Management, to build out the broadband infrastructure.
"We facilitated the connection between the ISP and the townships," said Becker. Those discussions, which were held quarterly, followed a request for proposals in 2009 that went without a formal response.
"Ultimately, it was the townships that built towers that were used to build out a wireless internet network," says Becker, with the county providing the essential connections to the larger internet, often referred to as "backhaul" in the telecommunications industry.
Heading north and west is Harbor Springs, across the Little Traverse Bay from Petoskey and part of Emmet County, where Rachel Smolinski and HARBOR Inc.—short for Harbor Area Regional Board of Resources—have worked on a grassroots level in developing the area through a broad range of interests, including improvements to broadband service.
"We work on projects that cross multiple jurisdictions," says Smolinski, who has a bachelor's degree in aquatic biology and who worked as a water quality specialist and environmental director with the Little Traverse Band of Odawa Indians before joining HARBOR Inc. seven years ago.
She's now working on a master's degree in public administration from Central Michigan University.
Smolinski recalls how the push toward broadband first began taking shape, a story that has its introduction over a cup of coffee with Marcie Wolf, who runs Abuzz Creative, a local agency.
"I knew her from afar and we started talking about what we could do together," says Smolinski. "We had a platform and she had the expertise. Two or three months later, we were doing our first training on Twitter."
That was January 2015 and the pair—through Harbor Active, a joint venture between Abuzz and HARBOR Inc.—have held a series of events and training, pricing them at an affordable, but not free, basis.
"That was deliberate," said Smolinski, referring to the pricing scheme. "We often have a waiting list and if you don't show up or pay, you've denied someone else the opportunity."
On the broadband connection front, Smolinski admits the task was a little more involved, starting in 2012 with a survey that was mailed to property owners in the area.
Once the group had some data, they started to share that information with service providers, taking "any opportunity" to get in front of them and "telling anyone and everyone that the Harbor Springs area wants better broadband and better connectivity."
Smolinski says she had a good response to the contacts and started hosting broadband team meetings, inviting representatives from local government (township and county) and anyone with a stake in better broadband.
"We started seeing connections being made," said Smolinski. "Even with the providers, who were reluctant to talk about what they were doing, but opened up a bit when they started seeing the benefit."
Smolinski also made a connection with Connect Michigan.
All that talk has resulted in plans to complete a fiber network that is close to becoming a reality, part of an initiative involving Emmett County, Central Michigan University and Harbor Springs High School, with connections through MERIT—the 51-year-old nonprofit internet provider that was first organized by Michigan State University, the University of Michigan, and Wayne State University.
Smolinski admits to a certain level of frustration when she sees some providers "building over each other," calling that a waste of resources.
"What we try to do is keep them communicating with each other," she adds. "Sometimes it's a side conversation, but you take the opportunities to put these entities together to make this happen."
But Smolinski, not content to sit by and wait, is also involved in an initiative that is attempting to leverage demand for broadband with a growing cadre of workers who would more likely stay in the area longer if they had better digital connections.
The initiative has included carving out a downtown Harbor Springs facility that will offer, for a monthly fee, space for members to work with all the connections they need. Smolinski expects the project—The Loft—to be open in the early fall.
In Sharon Township, a Washtenaw County municipality about 30 miles west and southwest of Ann Arbor, it was the complete lack of broadband service that prompted Peter Psarouthakis and the rest of the township board to stand for election in 2012.
Psarouthakis, who works as a professional investigator in addition to his elected job of township supervisor, has since seen a "do it yourself" approach to broadband for the community of some 1,700 (the municipality is between Manchester and Chelsea).
The municipality has spent about $15,000 for a feasibility study, which led to a ballot proposal that Psarouthakis says is likely go to voters in May 2018. If voters approve the cost of connecting broadband throughout the township, they will pay the $5 million on their taxes over 20 years to get basic broadband with the option to pay for higher speeds, although the specific details have not yet been worked out.
And then there's Detroit, where Rocket Fiber, founded in 2014 as part of the Rock Ventures and Quicken Loans organization, is bringing gigabit internet and what it calls an "industry-leading, personalized client experience" to residents and businesses.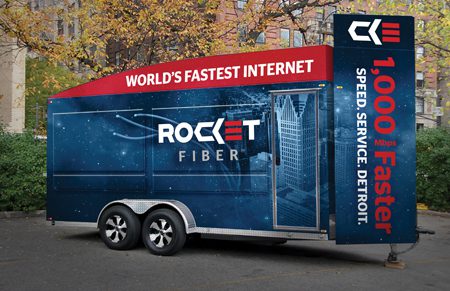 Rocket Fiber's cofounder and CEO is Marc Hudson, who before the firm was launched was working as a software engineer at Quicken Loans.
He heard about Google's plans for gigabit internet service and basically thought "why not here?"
Teaming up with two other workers—Edi Dema is cofounder and Chief Operating Officer; Randy Foster is cofounder and Chief Technology Officer—the trio sold the idea to Dan Gilbert.
"We incubated with Quicken Loans and got the funding," says Hudson, who says the subsequent three years have seen rapid growth. "We've gone from three guys in a conference room to our own dedicated space, about 60 team members and more than 200 large residential and commercial customers."
The all new construction that has enabled Rocket Fiber's growth is a combination of contracted and in-house work, plus a good deal of interfacing with resources provided by Connect Michigan.
"They've got some good data resources that we've been able to use," says Hudson.
While Hudson won't discuss specific financial performance for the venture, he does say they are generating revenue and are "happy, very happy" with Rocket Fiber's trajectory.
"We're on track," he said. "In some areas, we're ahead of where we thought we would be by this point in our development."
A notable "case study" is that of Detroit Lives!, a video production company that was forced to physically ship hard drives to deliver its work prior to connecting to Rocket Fiber's broadband, a cost that amounted to several hundred dollars.
"Now they have gigabit service to their suite [in the Penobscot building] and can bid on jobs that they might not have been able to prior to having this service," said Hudson.
Rocket Fiber is also looking at an internet-based TV product that Hudson expects to launch this summer, with technology that would provide a higher quality stream than what's currently available through traditional cable.
"The most exciting thing for me is that Detroit had one of the worst infrastructures from a choice perspective," says Hudson. "Today we're offering the fastest internet service available—10 gig—which is only available in a handful of networks elsewhere."