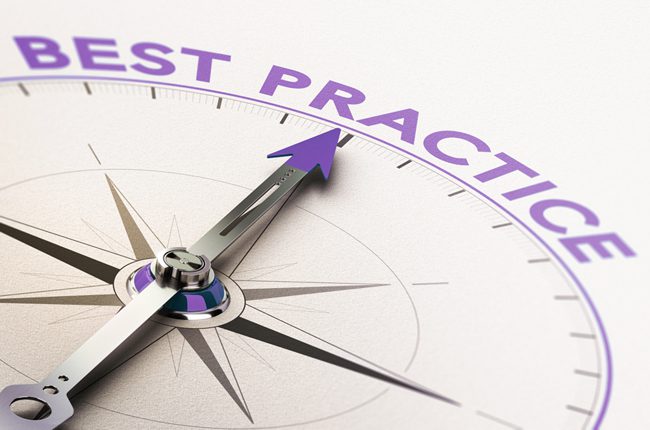 The National Association for Business Resources (NABR) has named the Best and Brightest Companies to Work For in the Nation for 2018 and the competition for selection was tight: just 512 companies were selected from 2,400 nominations received.
Those named to the list are companies that excel at employee relations, use innovation to motivate employees, and implement creative compensation programs, among other practices that set them apart from their competition.
The list was compiled after companies were assessed by an independent research firm, which reviewed a number of key measures relative to other nationally recognized winners.
In addition to the selection of all national winners, the Top 101 National winning companies have also been highlighted in the announcement made by the NABR.
Those on the list will be recognized by NABR at the National Best and Brightest Summit—Illuminate 2019 symposium and awards gala, to be held September 15-17 at the Renaissance Chicago Downtown Hotel, located at I W Wacker Drive in Chicago.
Elite awards, recognizing the highest winning companies that demonstrated exceptionally innovative human resources practices and set high standards for all businesses, will also be presented at the Summit.
Elite categories include the following:
Communication and Shared Vision—The effective exchange of information from senior leaders to employees and the extent to which employees are given a platform to communicate opinions, ideas, issues and concerns.
Community Initiatives—Extent to which the organization is committed to improving the local community while providing the encouragement and time for employees to participate in a meaningful way.
Compensation, Benefits and Employee Solutions—The competitiveness of compensation and benefits relative to comparable organizations as well as the ability to provide unique, creative and customized solutions to employees.
Diversity and Inclusion—Extent to which an organization is open and inclusive to people of differing human qualities, promotes a tolerant work environment and considers multiculturalism to be a competitive advantage.
Employee Achievement and Recognition—Extent to which an organization recognizes and rewards individual employee achievements and outstanding performance by individuals, teams and as an organization.
Employee Education and Development—Extent to which an organization encourages, supports and creates a learning environment with the focus on career development.
Employee Enrichment, Engagement and Retention—Extent to which employees are meaningfully and personally connected to their work and their company that drives retention. As well as the extent to which a company understands and adapts to the individual needs of their employees by looking at the employee as a whole, not just the work environment.
Recruitment, Selection and Orientation—The extent to which employees are recruited using multiple methods and systematic process to select the best fit for culture and performance while ensuring a quality on-boarding orientation experience.
Strategic Company Performance—The extent to which the human resources team collaborates to drive company performance with c-suite executives in a proactive and meaningful way.
Work-Life Balance—Extent to which the organization and its management recognize the need for personal balance as an employee by implementing programs to accommodate such needs.
The Best of the Best Small Business
The Best of the Best Medium Business
The Best of the Best Large Business
A full list of the top winners can be found HERE.
With more than 20 years of experience in conducting the Best and Brightest competition, NABR has identified numerous best human resources practices and provided benchmarking for companies that continue to be leaders in employment standards.
Jennifer Kluge, president and CEO of NABR, said those being recognized set standards for every business to aspire toward.
"Profitability and stability are essential for businesses in today's economic climate," said Kluge. "Companies that recognize that their employees are the key to their success achieve staying power. Our 2018 winners create their human resource standards to ensure employee satisfaction."