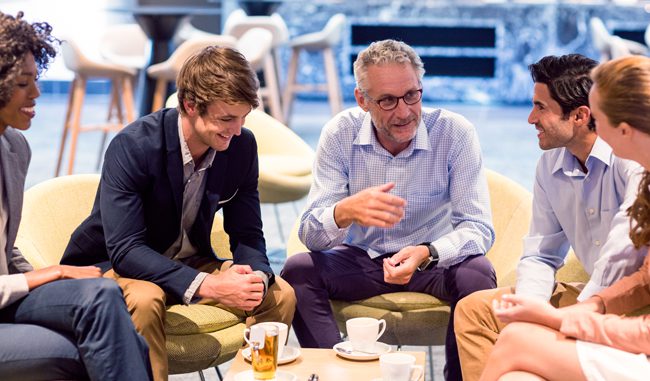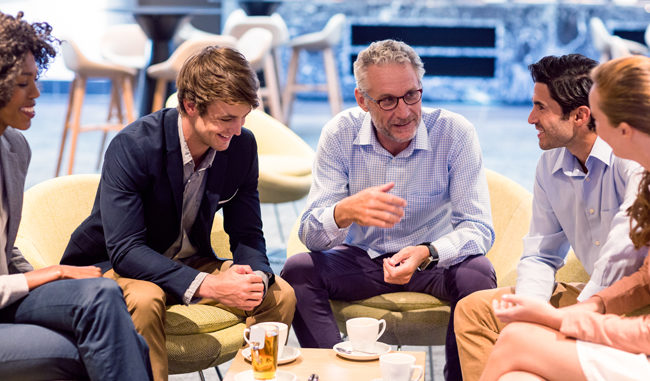 The typical hotel has a high turnover rate, making it challenging for executives and leaders in the hospitality industry to get to know their employees and vice versa.
But one hotel has found a way to bring workers and the C-suite folks together. It involves legendary parties, costumes and monthly celebrations. Let's just say that the Hotel Nikko in San Francisco stands out for a variety of reasons, and one of those is the close connections between employees and managers in every aspect of the business.
"The Hotel Nikko name comes with a tradition of luxury service," explained Casey Neuburger, director of Human Resources for the boutique hotel located in one of the nation's most competitive and expensive hotel districts.
"Our culture is built around fantastic memories that we create for our guests. But that also translates into fantastic memories for the employees that work at the hotel," Neuburger said.
Making sure the hotel company—which is based in Japan—as well as its on-site managers, stay in the know about everything that goes on in the hotel is everyone's priority, Neuburger said. If that sounds unusual, it truly is. Because Hotel Nikko has a strong ownership team that believes in transparency, communication and culture, the result is a group of co-workers who are well connected to one another and executives who honestly care about what happens at every level, including hiring and training, he said.
"There's an old term used in a bygone era that was used to describe people who went into the hotel industry for a lifetime. They're called hotelies," Neuburger said. "That's what we want here … We have more than 35 individuals with more than 25 years of experience in the hotel industry; that's huge in this industry."
Hotel Nikko is a modern luxury hotel located downtown in San Francisco near Market Street and Union Square. Guests enjoy high-end service and plush accommodations with pillow-top beds, flat-panel TVs, stereos and iPod players. Featured amenities include Feinstein's nightclub theater, ANZU Restaurant and Kanpai Lounge. The hotel also offers stylish venues for meetings and events, and there is a 10,000-square-foot fitness center with state-of-the-art equipment, heated pool, steam rooms and saunas.
The hotel has about 65 managers and 365 employees, Neuburger said. New hires are brought in on their first day through the hotel lobby, not the employee entrance. Neuburger said the "back of the house" or behind-the-scenes areas can seem overwhelming at first, so they want to make each new hire feel calm and welcome. They are given a tour once they're in the building of the locker rooms, employee cafeteria and related areas.
Within San Francisco and outside the United States, the Hotel Nikko brand is known for having the city's best uniforms and cafeteria to attract potential employees. Because it is hard to find hotel employees, Hotel Nikko goes out of its way to set itself apart and create an atmosphere of fun as well, Neuburger said.
That extends to the executives. For example, they dress in costumes every month during the employee meetings. Neuburger himself does this as well. They dress in 1970s fashion or even as dinosaurs to get a laugh and employee attention.
"Our Christmas party is legendary," Neuburger noted. "We want to create that kind of word of mouth around the city so people want to work here."
Another executive, General Manager Anna Marie Presutti, has regular teas with employees. Neuburger said "Tea with Anna Marie" is a popular event where workers can ask any question and Presutti, who has been general manager of the hotel for more than 12 years, will answer it honestly and openly.
"We have very transparent communication," Neuburger said. "The same owners built this hotel 32 years ago. They have a unique and warm culture that encourages employees and managers to think critically, challenge themselves and challenge each other to be the best. Then, they can go out and implement new ideas like they too own the business."
To help employees be their best, the hotel ownership also brings in a management consultation group four times a year to help workers develop new skills and talents. There's also an on-site project team that takes ideas and recommendations to the executive team to implement.
"That's what makes you an employer of choice," Neuburger said.