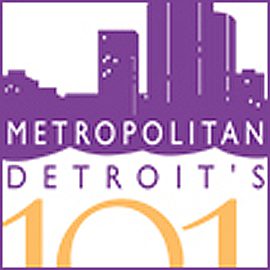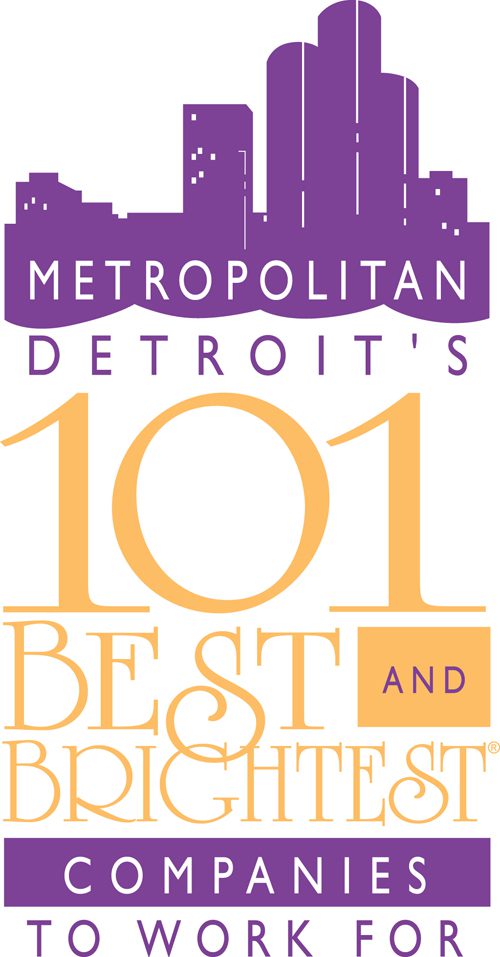 Michigan's top companies have many amazing attributes in common. But one really big one is that they treat employees right. They know that the bottom line for employee, company and community success is all about innovative and positive company cultures.
Many of these organizations gathered Sept. 17 at the Detroit Marriott Renaissance for the 2015 Metro Detroit Best and Brightest Companies to Work For awards gala. The morning event included speakers, breakout sessions, panel discussions and the elite awards presentation with emcees Devin Scillian from WDIV Channel 4 and Tom Jordan from WWJ Newsradio 950.
Here's a look at the elite winners:
Small Business Best of the Best
V-Suites
Farmington Hills
www.v-suites.com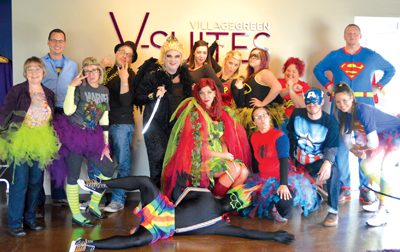 When a V-Suites employee answers a midnight call from a panicked client locked out of their temporary housing unit, they're likely to get in the car and go fix the problem. The next morning at the team's Go Meeting, which happens daily to share updates and success stories, top brass are likely to reward that dedicated team member by telling them to end the day early, offer a gift certificate to the spa or give a few movie tickets to enjoy.
"Our associates are our most valuable assets," says Barbara Hale, senior executive officer. With a tagline of "feels like home," the top leaders at V-Suites, a Farmington Hills, Mich.-based, nationally-known corporate housing company, believe that home-like feeling must begin with the staff.
"This company was truly created by the people," Hale says. "To figure out how to make an experience for our customer, I have to do the same thing for our associates."
The company hires for "passion and pride," says Hale. A person can learn a job, but not everyone brings enthusiasm and positive energy to the task.
When a new staff member joins the team, they begin with a five-day New Hire Orientation, which begins in the C-suite. "We talk about what's important to us," she says. "I talk about the why of what people do at work versus the how or the what."
The company pays above market rates, provides comprehensive benefits designed to make employees' lives manageable and healthy, and top brass don't micro-manage – the focus, they say, is on the talent they hire. It's a hands off and let them run with their instincts approach.
The results are worth it. Nearly 75 percent of vacancies are filled in-house – and Hale says her staff work extra hours – because they just don't want to stop. It's a good problem to have, she laughs.
Whiteboards abound in offices and in housing units, Hale says, and they are not for sending messages to one another. They are to inspire – thoughts, ideas and strategies that can be communicated openly and shared among team members and clients.
"We don't shoot down ideas," she says. "We play with them and find a fit so everyone feels like they are V-Suites."
The company ethos focuses on taking care of people, she says – customers as well as staff. Every quarter, staff are given awards. Professional development and continued education are key drivers encouraging staff to deepen their career at V-Suites. And once a year, the company leaves the office to celebrate successes, recognize team members and build better teams.
"We do everything for the people, making sure they have so much fun," Hale says. "Everyone wants someone to make them feel better about what they do. I am so grateful that V-Suites does that. It's all about the people."
Overall Best of the Best
Sachse Construction
Detroit
www.sachseconstruction.com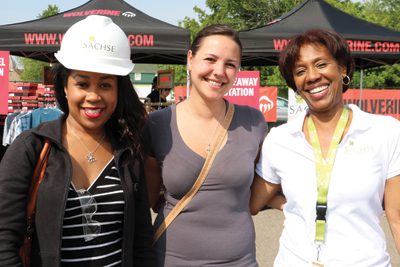 At Sachse Construction, employees don't have a limit on personal time off. No joke. Owner Todd Sachse knows his staff do better when they are trusted to do their jobs, so he believes in trusting employees to manage their time, on the job and off.
"We have an unlimited PTO policy – literally, there's no policy," says Sachse, who founded the Detroit-based construction company in 1991 as a solo entrepreneur in a 10×10 office with a single phone. Now, he employs 125 people around the country and trusts the folks in the trenches to know better how to do the job right.
Sachse announced the take-all-the-time-you-need policy in a fireside chat by pointing out that he doesn't have anyone counting his days out of the office, and he didn't want to impose such strictures on his staff. And, flexible work schedules enable employees to attend family and school events as they need to without having to justify.
In fact, after 10 years with the company, associates are required to take a four-week paid sabbatical – no checking voice mail or email, a total time off. Every five years after that anniversary, staff receive another mandatory four-consecutive-week gift of time.
"It's life-changing," Sachse says. "People come back and write me letters about what they did and how meaningful it was to them and their family. And it forces a lot of cross-training, so co-workers can cover for them; it benefits everyone and builds loyalty between team members. Indirectly, it has created a lot of team health and appreciation."
One of the keys to being Best of the Best, says Sachse is being obsessed. Obsessed with team focus. Obsessed with culture. Obsessed with feedback. "We are constantly asking, 'How do we make things better, your lives better, the workplace better, the process better.'"
Taking the team concept to heart, Sachse hosts monthly Happy Hours and lunches on the house and quarterly acknowledges an MVP in front of the whole company, recognizing a team member who has shown "huge impact." The leadership team signs a "game ball" to lob to the recipient and they publicly praise the person for their outstanding performance.
Annually, Sachse awards the Ray Z Bar (the company mascot) to someone who strives for excellence. "It's the highest award in the company, and it's coveted," he says. "We talk about the person, about why they got the award, how they exemplify what it's all about, in a very fun and public way."
Success, he says, comes from focusing on "the who, not the what. Skills can be taught," says Sachse, who exhaustively interviews every person who wants to work for the company. "You can't teach the who. You are who you are, so we focus on core values and my passion is hiring the right people."
Communication and Shared Vision
OpTech LLC
Troy
www.optechus.com
As a technical workforce solutions company that focuses on people, OpTech LLC embraces human interaction as much as the merits of technology. That's why they use both to convey vision, strategies and current information.
For example, framed posters of the company's mission and value statements are displayed in a central location for all to see. Monthly, the company distributes a message from the CEO. Every quarter, a company newsletter also contains a message from the CEO, and celebrates highlights, contract wins and personal anniversaries. T he company Intranet opens to the CEO's welcome message that speaks to the company's vision and goals. The company's vision is also reiterated at the company's annual meeting.
Quarterly company strategy meetings discuss and measure performance and set goals for the next. This motivates employees because they know they are a key part of organization and that their views are valued. They become empowered through contributing to business goals.
OpTech LLC account managers proactively conduct one-on-one lunches and team meetings to gauge the impact and efficiency of current programs and to better understand employees' preferences and needs. Company leaders expand on the open door policy by meeting regularly with groups of employees at different client sites, allowing employees to share ideas and learn about new opportunities.
OpTech LLC believes the success of any project depends on the ability for team members to work together, and open communication is the key to successful collaboration. They integrate people, process and technology solutions to serve their clients' requirements and challenges.
Community Initiatives
DigitasLBi
Detroit
www.digitaslbi.com/us/
Community involvement runs deep at DigitaslLBi, a global marketing and technology agency that helps businesses transform for the digital age. Between 5 and 6 percent of sales are given back to the communities in which they operate. Their charitable giving program matches employees' personal donations dollar-for-dollar, up to $600 annually. And if employees serve on boards of non-profits or hold office, the company also contributes.
Green initiatives are also important. Office waste is sorted and recycled. Office lights are motion-sensitive and switch off when not in use. Paper use is reduced through encouraging electronic communications, and coffee mugs are preferred over cups.
Canned food drives to benefit food banks are also part of the community initiatives at DigitasLBi. Employees also get a paid day to be used for community involvement. It all adds up to being good stewards for communities and other stakeholders.
Compensation and Employee Benefits
Honigman Miller Schwartz and Cohn LLP
Detroit
www.honigman.com
Honigman Miller Schwartz and Cohn LLP's compensation and benefits package is recognized in Michigan and nationally as "Best in Class" by third parties. The company actively promotes its benefits to encourage high-levels of participation and transparency. It all meshes with one of their core principles of recruiting the very best.
In addition to paying above market rates, they use a performance-based compensation system, which allows individuals to distinguish themselves among their peers based on effort and contributions. In addition, their Discretionary Bonus Program rewards team members based on performance, productivity and effectiveness. In its Metro Detroit offices, that equaled an average of 10 percent of pay to exempt staff in 2014. Other benefits include:
Shift premiums for hourly team members and meal and transportation reimbursements for working overtime.
An up to $50,000 interest-free loan to use toward the down payment in buying a home.
Recognition of years of work in other business, allowing a 100 percent vested profit sharing contribution after the first year.
Medical, dental and optical coverage –even to part-time staff.
A $50,000 basic life insurance benefit to each employee at no premium cost. They also pay 100 percent of premiums for long- and short-term disability insurance.
$150 annually toward fitness improvement classes and equipment, and you can bump that up to $190 if you take the company-paid CPR training.
Holiday gifts up to $1000, based on seniority, to hourly team workers.
With more than 50 areas of legal practice and innovative administrative approaches, project management skills and client service teams, Honigman has served its clients for more than 65 years with 22 practice areas ranked nationally among the nation's most prominent law firms by U.S. News/Best Lawyers.
Diversity and Inclusion
Blue Chip Talent – IT staffing and Consulting
Bloomfield Hills
www.ccitalent.com
As a Certified Woman-Owned Business, Blue Chip Talent understands that diversity is a key component of their organization. Through their flextime program they encourage employees to be part of cultural and community groups so that they can embrace many different backgrounds and customs. This elite winner is also mindful of the needs of different cultures. Therefore, their PTO program allows each employee to use personal time as they need to honor their heritage.
Their diverse-friendly atmosphere respects cultural values and differences. One of their quarterly programs, for example, is a lunch that celebrates different ethnicities and traditions. Each team member shares a dish that represents them. In addition, a new program started this year works specifically with young women, introducing them to the inner workings of all areas of business. This promotes their priority o f promoting women-owned businesses and mentoring young women to be future owners.
Created in 1994, this talent acquisition firm helps find qualified IT and engineering talent for nationally recognized companies.
Employee Achievement and Recognition
2313 Inc.
Farmington Hills, Mich.
www.2131Inc.com
This privately owned business consulting firm knows that recognizing successes and achievements is one of the key qualities sought by employees when joining a team. This elite winner does this in many ways.
Recognition in front of their peers through daily or weekly meetings, on conference calls or through companywide emails.
Kudos on the company website, through social media and the monthly newsletter.
Praise for performance throughout the year in the annual meeting.
And recognition at the companywide employee appreciation event. This brings employees and their families together for the company to honor employees' hard work.
2313 Inc. keeps a continuous focus on employee achievements and growth, and supports this with awards and development, which is one reason why more than 75 percent of their vacancies are filled in-house.
Their primary focus is customer acquisition and retention for clients primarily in the field of telecommunications for small to mid-sized businesses. They allow clients to focus on brand recognition and product innovation while they bring them lifetime revenue and additional customers on a daily basis.
Employee Education and Development
Contract Professionals Inc. (CPI)
Waterford, Mich.
www.cpijobs.com
Certified by the National Veterans Business Development Council as veteran-owned, Contract Professionals Inc., is a DoD cleared, ISO certified, ITAR compliant global staffing company with more than 33 years in operation. It provides staffing services to aerospace, automotive, defense, industrial, information technology, manufacturing and telecommunication industries.
All employees at this elite winner are encouraged to spend the time needed for education and development, and they use a tracking program to ensure growth. Their programs are extensive, including:
External training classes
An educational resource center
A Management Development program
Executive Coaching
An on-staff, full-time training manager
A formal mentoring program
Cross training
Conference support and an apprenticeship program
They work hard to support their employees in every possible way. Part of their mission is to look for ways to provide greater opportunities to those they serve. That means encouraging their employees to pursue their educational ambitions. This winner also keeps employees mentally and physically growing through a company-wide wellness education program.
Employee Enrichment, Engagement and Retention
Greenleaf Trust
Birmingham, Mich.
greenleaftrust.com
Employee engagement is a top priority at this elite winning company. They know their employees are their best asset and they take every measure to ensure they are well cared for. Greenleaf Trust's involvement is extensive, the result of a workgroup that meets monthly to focus on communication and company culture.
Their social events throughout the year are designed to show appreciation, nurture relationships and build trust. Some examples are a Chicago dog buffet for team members and their families to celebrate summer and the USTA tennis tournament in August; tailgating activities to kick off the football season, complete with a guacamole and salsa cook-off; and homemade hot chocolate upon on Valentine's Day.
During onboarding, Greenleaf Trust makes a special effort to take each new employee one-by-one to team members and leaders. And at the first, fifth and tenth anniversary celebrations, the president gives employees gold pins, culminating with a diamond on the tenth year. Employees' views are valued, as well. They take part in an annual survey to confidentially share opinions about their leaders and work environment through a third-party partner.
And celebrate, celebrate, celebrate! The year caps off with the annual holiday celebration for families and team members, highlighted by a roaring toast from the chairman, amazing employee praise and standing ovations.
With offices in Kalamazoo, Birmingham, Traverse City and Petoskey, Greenleaf Trust is an independent Michigan-chartered trust-only bank, exclusively focused on wealth management, trust and estate administration, and administration of company-sponsored retirement plans.
Recruitment, Selection and Orientation
Kyyba
Farmington Hills, Mich.
www.kyyba.com
Creating the highest quality workforce is a core principle of this winning company. They do this by ensuring that talent acquisition and talent management processes focus on identifying, hiring, promoting and retaining "A" players in the organization.
Kyyba uses a Topgrading process for hiring and promotions to attract and retain the top 10 percent of the talent pool. Their structured selection process uses the DISC behavior assessment tool, which helps them identify the best candidate for their work culture and conditions.
In recruiting, they partner with universities and organizations to provide opportunities for students of all backgrounds to join their "internship to hire" program. They also use job fairs, employee referrals, social media and employment agencies in the recruiting process. Once hired, their orientation program helps new employees settle into the job, integrate with the corporate culture, familiarize with coworkers and management and establish his or her role within the organization.
They want – and take the necessary steps to develop – leaders who take ownership of their tasks and feel pride in completing them to the best of their abilities. They actively seek to be powered by passionate and compassionate team members.
Kyyba offers IT, engineering, technology, training, customized project solutions and business consulting services, enabling businesses to effectively respond to organizational changes and technological advances. The company provides high-quality mid- to executive-level technology professionals for contract, contract-to-hire and direct-hire basis.
Strategic Company Performance
Henry Ford Health System
Detroit
www.henryford.com
Henry Ford Health System (HFHS) is a Michigan not-for-profit corporation governed by a 22-member Board of Trustees. HFHS is one of the nation's leading comprehensive, integrated health systems. It provides health insurance and health care delivery, including acute, specialty, primary and preventive care services backed by excellence in research and education.
HFHS, celebrating 100 years, understands that people are the number one driver of performance. Therefore, people are the top focus in this company's strategic framework, with human resources setting the foundation.
Human Resources is deeply leveraged to implement strategy and performance. The chief HR officer, for example, is a key member of this winner's Strategy & Execution Team, which is led by the CEO. This team is responsible for strategy development, business unit integration, system performance review and two-way communication. Also, based on overall operational needs and in strategic partnership with business leaders, the HR Executive Team forum assesses current and future workforce needs through in-depth workforce analysis.
Discussions between HR and C-suite regarding strategy and performance are part of the daily fabric of Henry Ford Health System, and of course extend through monthly, quarterly and annual venues. With this prominent seat at the table, HR is crucial to strategic planning.
Work Life Balance
Peckham Inc.
Lansing
www.peckham.org
Peckham Inc. is committed to working with its employees on work-life balance and integrations that suit each and everyone. Their string of Best and Brightest awards includes being a National Elite winner in 2014, along with years of other workplace awards.
And here are some reasons why. Assisting in keeping life and work balanced, this mission-based company gives all employees unlimited Smartphone usage for either free or $20 a month. If you want to enrich your life with more education or upgrade your job, they assist with 100 percent payment of training, conferences, seminars or college or University classes. They also pay 50 percent of tuition, registration and books for those seeking advanced degrees. Employee meetings always begin with a storytelling section called "Good News" that allows team members to share the great news about their personal or work lives.
They take pride in being an employer that people want to work for. It must be working because their workplace is used a training center for many colleges and universities. Peckham Inc., a nonprofit community vocational rehabilitation organization, is a business and human services agency that seeks to provide a wide range of opportunities to maximize human potential for people striving for independence and self-sufficiency. Founded in 1976, their mission of providing job training for people with significant disabilities and other barriers to employment is all about making life and work balance.
Join us in celebrating the winners of the 2015 Metro Detroit Best and Brightest Companies to Work For:
123Net
Southfield, Mich.
www.123.net
123Net provides Internet access, colocation, IP transport and private networking solutions, expanding on the traditional phone company model for the 21st century. 123Net owns a physical network with thousands of miles of real fiber and an IP backbone connected to multiple tier 1 carriers.
A.E. Mourad Agency Inc.
Madison Heights, Mich.
www.aemourad.com
An independent insurance agency, A.E. Mourad Agency Inc. employs experts who create custom designed employee benefits solutions for organizations. The company prizes innovative technology and has developed proprietary employee communications systems to allow its account team to be available around the clock.
Acro Service Corp.
Detroit
www.acrocorp.com
A privately-held staffing firm, Acro Service Corp. has been in business since 1982, providing workforce management solutions including staff augmentation services and managed service staffing program services in IT, engineering, professional, accounting, finance, administrative, light industrial, manufacturing and other labor sectors. The company has 28 offices across the United States, as well as five offices in Europe and Asia.
A-Line Staffing Solutions
Sterling Heights, Mich.
www.alinestaffing.com
A staffing company, A-Line Staffing Solutions focuses on building long-term relationships, rather than merely filling jobs. The company operates according to a formula that focuses on communication, creativity and commitment as key characteristics for finding the right staffing situation.
Amerisure Mutual Insurance Co.
Farmington Hills, Mich.
www.Amerisure.com
Amerisure Mutual Insurance Co. began in 1912 as the combination of the Michigan Manufacturers Association with a group of local manufacturers, based on a mission to solve problems with Workmen's Compensation, reduce accidents and develop a network for improving the manufacturing industry. Today, it functions as a property and casualty insurance company, ranked as one of the top 200 in its category nationwide.
Angott Search Group
Rochester, Mich.
www.Asgteam.com
A premier executive search firm founded in 1981, Angott Search Group focuses on matching client culture, goals and expectations with highly qualified candidates for each position. The company has conducted more than 13,000 searches throughout its history, with 75 percent of its business generated from existing clients.
Applied Imaging
Grand Rapids
www.appliedimaging.com
Applied Imaging began by offering standalone copy machines, and evolved to offer hardware and software solutions for copying, printing, scanning, document storage and retrieval and network support. The company has independent relationships with suppliers, allowing for it to choose appropriate solutions for each client.
Aristeo
Livonia, Mich.
www.aristeo.com
Aristeo Construction Company was started in 1977 by Agostino Aristeo Sr., and his son, Joseph. The company is a full-service contractor offering construction management and design-build services.
Arrow Strategies
Detroit
www.arrowstrategies.com
A nationally-known talent acquisition company, Arrow Strategies selects candidates on the basis of work ethic, attitude, skills, talent and a team player mentality. It has been recognized as one of the fastest growing firms in the country by industry peers as well as by Inc. Magazine.
Arthur J. Gallagher & Co.
www.ajg.com
Bingham Farms
Gallagher Benefit Services Inc. is the employee benefits division of Arthur J. Gallagher & Co. Its benefits brokers provide superior, cost-effective benefit products and services that meet the ever-changing needs of clients. Risk management and benefits solutions should be about more than just placing coverage or selecting a plan, the company says on its website, "It's about growing your business and protecting your dreams. It's about ensuring your employees are properly engaged."
ASG Renaissance
Dearborn
www.asgren.com
Certified as a woman- and minority-owned business, ASG Renaissance provides staffing and recruiting services, executive business strategy consultation, program management, marketing, graphic design, social media and more in the realm of professional services.
Austin Benefits Group (Austin Financial Group LLC)
Bloomfield Hills
www.austinfg.com
Austin Benefits Group was created in 2000 by Dean Austin, with the intent of supporting, educating and customizing benefit solutions. Its founder believed there was a gap between benefits providers and their clients; the result is a company that tries to close those gaps and create better packages for its clients.
Baker Tilly Virchow, Krause & Company  LLP
Southfield
www.bakertilly.com
With more than 2,500 employees, Baker Tilly is a full-service accounting and advisory firm. Founded in 1931, it has become one of the top 12 largest accounting and advisory firms in the country.
Barton Malow Co.
Southfield
www.bartonmalow.com
One of the nation's most notable construction companies, Barton Malow is one of the top performing contractors in markets that include education, energy, federal, health care, industrial and manufacturing facilities. With a team of 1,600 people in 12 offices, it is led by a vision to build people, projects and communities.
BDO USA LLP
Grand Rapids
www.bdo.com
For 105 years, BDO USA LLP has provided consulting services, tax guidance, business and financial advisory, and assurance to a wide variety of industries. BDO operates more than 50 offices in the United States, employing 4,000 professionals.
Billhighway
Troy
www.billhighway.com
Billhighway is a cloud-based financial management system for nonprofit organizations and businesses. The company is guided by a playbook that creates a culture that makes work fun and strives to satisfy clients.
Blu Label Management
Ann Arbor
www.blulabelmanagement.com
Blu Label Management helps clients craft and implement solid sales strategies. Its mission focuses on the notion that effective sales and marketing programs require experience and expertise gained over time, creativity from an ability to look at things differently and a commitment to building trust and credibility.
Blue Cross Blue Shield of Michigan
Detroit
www.bcbsm.com
Created as a nonprofit mutual insurance company in 1939, Blue Cross Blue Shield of Michigan has become the largest health insurer in Michigan, serving 4.5 million people and 1.3 million more in other states. BCBSM employs more than 7,800 people and offers traditional plans, PPOs, HMOs, wellness-based plans, HSAs and dental and vision coverage.
Broder & Sachse Real Estate Services Inc.
Detroit
www.brodersachse.com
Broder & Sachse Real Estate Services Inc. is a full service commercial, residential and industrial real estate services company. They are one of Michigan's 15 largest property management companies and manage over 90 properties consisting of almost 10 million square feet. They continually strive to provide services in a way that is deserving of their client's absolute trust and confidence, and are obsessive about communication, attention, and response to clients' needs.
Brooks Kushman PC
Southfield
www.brookskushman.com
Brooks Kushman is a law firm specializing in intellectual property and technology, especially focused on the procurement, protection, enforcement and monetization of intellectual property assets. There are more than 90 intellectual property specialists on staff dedicated to promoting and protecting innovation and brands.
Brown & Brown of Detroit
Sterling Heights
www.bbdetroit.com
Providing insurance to individuals, families and businesses, Brown & Brown designs employee benefit programs for the private and public sector. In the commercial sector, Brown & Brown provides a wide range of insurance policies as well as risk management consulting, executive protection coverage and loss control service, and in the realm of personal insurance, Brown & Brown provides homeowner, excess liability, automobile, recreational vehicle, watercraft and personal scheduled treasure insurance policies.
C/D/H
Detroit
www.cdh.com
Standing for Creative, Disciplined and Honest, C/D/H is a consulting firm that provides IT strategy, software development, cloud adoption and other user-focused technology solutions. It operates by core beliefs that include the concepts that great technology can change the world, great people create a great company and users define what great technology is.
Cambridge Consulting Group
Troy, Mich.
www.cambridge-cg.com
Focusing on benefits consulting, risk management, qualified plans and wealth strategies, Cambridge Consulting Group creates integrated strategies to help clients grow their net worth. The company has been focused for more than 30 years on mutual respect and trust as the core values to grow a client's portfolio.
CARite
Flint, Mich.
www.carite.com
CARite is a used car aggregator that helps customers find "like-new" cars with low prices that don't require negotiation. Its online portal, and no-nonsense dealerships, provide the opportunity to buy, sell, service and finance automobiles in a straightforward fashion.
Chelsea Rhone LLC
Ann Arbor, Mich.
www.chelsearhone.com
An insurance solution provider, Chelsea Rhone LLC, services health care organizations, multi-national construction and engineering companies, and more with long-term care, professional, and general liability insurance. The company offers a sophisticated operations team, a claim management team, a risk management team and an underwriting team, providing the gamut of support in the insurance field.
Clarity Voice
Southfield, Mich.
www.clarityvoice.com
Created in 2005, Clarity Voice provides cloud-based phone systems. The company was founded out of the frustration surrounding existing phone companies and equipment vendors, driven by the desire for a clear, straightforward VoIP company that wanted to help businesses with their communication needs. Clarity Voice owns its technology throughout North America.
Clayton & McKervey PC
Southfield, Mich.
www.claytonmckervey.com
Clayton & McKervey PC provides business planning services, specifically focused on international tax and accounting expertise. Its core services – global tax and foreign entity structure planning, complex federal and multi-state tax planning, international finance reporting standards, domestic and international estate and business succession planning, and transfer pricing consulting – serve industries that include manufacturing/distribution, engineering, technology, renewable energy, private equity and professional services.
Community Financial Credit Union
Plymouth, Mich.
www.cfcu.org
Community Financial Credit Union is a non-profit, full-service financial institution that provides members competitively-priced savings and loan products. Since 1951, the credit union has focused on serving the community, growing to more than $600 million in assets.
Compuware Corp.
Detroit
www.compuware.com
A leader in innovation, Compuware provides mainframe application development and performance optimization solutions that enable IT to support and grow business. It empowers companies to excel in the digital marketplace by excelling in their digital space.
Conexess
Plymouth, Mich.
www.conexess.com
Passionate about providing staffing services, Conexess focuses on building relationships as the key to finding lasting staffing solutions. Its approach to staffing includes three key steps: understanding client needs, identifying the right candidates and delivering on its promises.
Control-Tec
Allen Park, Mich.
www.control-tec.com
CONTROLTEC is a worldwide provider of telematics and analytics solutions serving transportation industries in the light duty, heavy duty, agriculture, locomotive and industrial sectors. Combining affordable information technology with comprehensive data acquisition leads ControlTec to provide enterprise solutions for fleet management, product development and quality.
Conway MacKenzie Inc.
Birmingham, Mich.
conwaymackenzie.com
Van Conway and Don MacKenzie created Conway MacKenzie in 1987 to offer specialized, turnaround consulting and litigation support services. Ever since, they've guided companies through hands-on financial, operational and strategic services that help healthy companies grow and troubled companies get back on track. The firm operates 11 offices worldwide and has expanded to include transaction services, investment banking, performance improvement and litigation support.
Core3 Solutions
Troy, Mich.
core3solutions.com
Created in 1997, Core3 Solutions began as one company with two offerings: managed IT services and website design. It quickly grew to offer more, today providing full, digital marketing offerings along with user experience, digital strategy, inbound content marketing, paid and organic search, and social media marketing. The company also offers phone installations, Apple support, Windows migrations and VoIP services, and keeps evolving as client needs demand more versatility.
Coretek Services
Farmington Hills, Mich.
www.coretekservices.com
Founded in 2005, Coretek employs more than 120 IT professionals providing Systems Integration and IT consulting solutions. The company's goal is to help clients achieve and sustain predictable and cost effective IT results. Technical expertise focuses on Infrastructure Consulting, Virtualization Solutions, Complex Migrations, Mobility & End Point Strategies, Project Management & Systems Management.
CoStaff Services LLC
Southfield, Mich.
www.costaffservices.com
CoStaff Services provides expert guidance on the full range of evolving regulatory issues, compliance obligations and HR best practices. With a staff comprised of seasoned, passionate and degreed HR experts (including advanced degrees), representing a depth and breadth of resources that no small organization could be expected to build or manage, it provides human resource outsourcing (HRO) services.
Crane Worldwide Logistics
Canton, Mich.
www.craneww.com
Since 2008, Crane Worldwide Logistics has sought to become a global player in the competitive global freight management and contract logistics services industry. It has grown to be a $680 million company with 110 locations in 24 countries. It is driven by a philosophy that superior people coupled with game-changing technology can transform the industry.
Credit Acceptance Corp.
Southfield, Mich.
www.creditacceptance.com
Credit Acceptance was founded in 1972 by Don Foss, one of the world's largest independent used car dealers in the 1970's and 1980's. Credit Acceptance is an indirect auto finance company, working with car dealers nationwide to enable them to sell cars to consumers on credit regardless of their credit history.
DeMaria Building Company Inc.
Detroit
www.demariabuild.com
Family-owned DeMaria Building Co. is a construction company inspired by the family patriarch, an Italian immigrant skilled in carpentry and concrete work. He built retail stores and apartment buildings in his spare time and inspired his sons to pursue careers in construction management. The sons created the company in 1969, began working in the automotive sector a year later and evolved to become a regional leader in sustainable design, energy conservation and green building.
Detroit Athletic Club
Detroit
www.thedac.com
For more than a century, the Detroit Athletic Club has been one of the finest private clubs in the nation, located in Detroit's entertainment district. Its building on Madison Avenue was designed by famed architect Albert Kahn; the DAC, as it is known, claims more than 4,000 active members.
DFCU Financial
Dearborn, Mich.
www.dfcufinancial.com
Founded in 1950 by seven Ford engineering employees, DFCU Financial is a credit union that has expanded through the years to serve more than Ford engineers. Current members live all over the globe. Today, DFCU Financial is the largest credit union in Michigan and among the best managed in the United States with more than $3.5 billion in assets, more than 200,000 members and more than 500 employees.
Diag Partners
Rochester Hills, Mich.
www.diagpartners.com
Diag Partners is a unique recruitment firm specializing in placing IT professionals in careers throughout the country as well as assisting companies with finding the right administrative and support staff. Additional areas of specialty include staffing and recruiting for interactive and creative talent, engineering, finance professionals and executive and management consulting.
Domino's Pizza
Ypsilanti, Mich.
www.dominos.com
Founded in 1960, Domino's Pizza is a recognized world leader in pizza delivery, operating a network of company-owned and franchise-owned stores throughout the world. The company delivers more than 1 million pizzas every day worldwide, and operates 11,900 stores in more than 80 countries.
DTE Energy
Detroit
www.dteenergy.com
DTE Energy Co. is a diversified energy company offering electric and gas utilities as well as non-utility businesses for more than a century. Its electric utility serves 2.1 million customers in Southeast Michigan and its natural gas operations serves 1.2 million customers in Michigan.
Easter Seals Michigan
Auburn Hills, Mich.
www.easterseals.com/michigan/
Easter Seals Michigan serves and supports people with disabilities or special needs and their families so they can successfully live, learn, work and play in their communities. A fiscally autonomous affiliate of the Easter Seals National Office, every dollar given in Michigan stays in Michigan. As one of the first affiliates in the country, Easter Seals Michigan has been providing services since 1920, with 400 staff members and hundreds of volunteers.
Educational Data Systems Inc.
Dearborn, Mich.
www.edsisolutions.com
Founded in 1979, EDSI is a national workforce development, customized training and consulting company intertwined with one common thread: helping people and companies in transition. EDSI employs more than 500 people across the country. EDSI works with public sector, private sector and labor organizations to research, analyze and assess workforce development needs, leading to the development and implementation of strategies to recruit, hire and/or train current or future workers, and has placed more than 60,000 individuals into jobs since its founding.
Employees Only
Rochester, Mich.
www.employeesonly.net
An HR outsourcing company, Employees Only is a full-service HR management company providing solutions from weekly payroll runs to fully outsourced HR solutions. The company offers proprietary benefit plans and prizes its single point-of-contact approach.
Enterprise Rent-a-Car
Farmington Hills, Mich.
www.enterprise.com
Founded in 1957, Enterprise Rent-A-Car is an internationally recognized brand with more than 7,000 neighborhood and airport locations throughout North America and Europe. Enterprise is the largest car rental brand in North America, and a total mobility provider offering consumers neighborhood and airport car rental, car sharing, ride-matching, vanpooling services, car sales, exotic car rental, motorcycle rental and truck rental. In addition, the Enterprise Holdings Foundation has contributed more than $200 million to thousands of local non-profits focused on community improvement, education and environmental stewardship.
Epitec Inc.
Southfield, Mich.
www.epitec.com
Epitec, a 100 percent African-American owned and operated firm, embraces entrepreneurial spirit and commitment to customer service excellence by providing leading, proprietary technology systems that help place talent at companies and fill positions. Contract, contract-to-hire, direct hire and other situations fall under the purview of Epitec, which works with employers and employees to find the right fit.
ESG Automotive Inc.
Troy, Mich.
www.esg-usa.com
ESG Automotive provides complex electronic and IT systems for automobiles. With more than 1,600 employees worldwide, ESG provides process and technology consulting, systems development and integration, creation and implementation of software solutions and functional verification and testing for automotive customers.
Etkin Equities LLC
Troy, Mich.
www.etkinllc.com
Etkin is a full-service commercial real estate firm engaged in the management, acquisition, development and marketing of office, industrial, retail, hotel and mixed-use properties. Formed in 1982, the company is also selectively involved in fee-based property management and development services on behalf of third-party owners. Etkin has developed more than 60 high-profile properties consisting of more than 9.5 million square feet of commercial space in Michigan.
Farbman Group
Southfield, Mich.
www.naifarbman.com
NAI Farbman is a full-service firm offering a wide range of customized real estate solutions to the metro Detroit market including Brokerage, Property Management, Financial Services, Construction and Development for local, national and international clients. Services include project leasing, management, investment services, sustainability and environmental assessment, marketing and research for owners and investors. Farbman also offers corporate services, tenant representation and research for tenants/occupiers as well as construction and development, management, investment, sustainability and marketing services for developers.
Fifth Third Bank Eastern Michigan
Detroit
www.53.com
Metropolitan Detroit's sixth largest bank, Fifth Third Bank Eastern Michigan employs more than 150 full-time employees. Fifth Third Bank serves tens of thousands of customers in eight southeastern Michigan counties, operating 92 banking centers and more than 150 ATMs across eastern Michigan.
Friedman Integrated Real Estate Solutions
Farmington Hills, Mich.
www.friedmanrealestate.com
Friedman Integrated Real Estate Solutions is one of the largest privately-held commercial real estate organizations in the nation. Founded in 1987, Friedman offers a full range of services that include Commercial Brokerage, Investment & Loan Sale Advisory, Research & Analytics, Property Marketing, Property & Asset Management, Turnaround Management & Receivership, Space Planning & Design, Construction & Project Management and Advisory & Valuation Services. Friedman represents banks, special servicers, institutions, property owners, national and regional retailers, and commercial tenants, managing more than 100 million square feet of commercial space and 10,000 apartment homes across the country.
Ghafari Associates LLC
Dearborn, Mich.
www.ghafari.com
Ghafari Associates is a leading architecture, engineering, consulting and construction services organization with offices in North and South America, the Middle East and India. Ghafari serves a diverse client base across a variety of technically intensive market sectors. Its 3D building information modeling (BIM) experience, combined with expertise in integrated and lean project delivery and high definition laser scanning capabilities, is transforming the industry.
GHD CPAs and Advisors
St. Clair Shores, Mich.
www.ghdcpa.com
Since 1920, GHD has grown from a small and independent business counseling practice in Detroit to one of the area's largest accounting and consulting firms offering quality tax, auditing, accounting and consulting services. With a team of more than 60 professionals, GHD advisors take a comprehensive view, focusing on the overall health of an organization in conjunction with personal financial well-being.
Gordon Advisors PC
Troy, Mich.
www.gordoncpa.com
Founded in 1954, Gordon Advisors PC, has become one of Michigan's leading public accounting and business consulting firms. Its team offers expertise in many industries including construction and manufacturing, physician and health services, non-profit entities, real estate and development, to name a few.
Grant Thornton LLP
Southfield, Mich.
www.grantthornton.com
Founded in Chicago in 1924, Grant Thornton LLP is the U.S. member firm of Grant Thornton International Ltd, one of the world's leading organizations of independent audit, tax and advisory firms. Grant Thornton has revenue in excess of $1.3 billion and operates 57 offices across the United States with more than 500 partners and 6,000 employees. Grant Thornton works with a broad range of publicly and privately held companies, government agencies, financial institutions, and civic and religious organizations.
Great Lakes Caring
Bingham Farms, Mich.
www.greatlakescaring.com
Great Lakes Caring is one of the Midwest's premier providers of a continuum of care, consisting of home health and hospice care, as well as home medical equipment. Its care services are delivered to more than 6,000 patients across Michigan, Indiana and Ohio. Its intimate approach to caring for patients, along with relentless pursuit of advanced health care technologies and innovative care services, drives more than 2,000 loyal physicians to entrust their patients' care to Great Lakes Caring.
G-TECH Services
Dearborn, Mich.
www.gogtech.com
G-TECH Services Inc. is a certified recruitment and placement firm that provides high-quality, flexible staffing solutions to a nationwide client base. For more than 25 years, the women-owned business has offered a variety of technical services, including contract and project staffing, direct placement, payroll services and co-employment training.
Harada Industry of America Inc.
Novi, Mich.
www.harada.com/en/
Founded in 1947 in Japan, the company later developed and started the business of windshield wipers. Still later, it created the "lock antenna" and is known today as a specialized supplier of automotive antennas.
Harley Ellis Devereaux
Southfield, Mich.
www.harleyellisdevereaux.com
As a national full-service firm with more than 100 years of history, Harley Ellis Devereaux provides planning, architecture, engineering, landscape architecture, interior design and construction services. The company works with many top tier clients in more than 40 states and several countries. From national and international corporations, to major colleges and universities, hospital systems, governments, civic institutions, research centers and commercial enterprises, they strive to build a lasting relationship with each client through superior quality, unequaled service, and constant innovation.
Health Management Systems of America
Detroit
www.hmsanet.com
Created in 1970 as a small counseling clinic, HMSA is a place for returning war veterans and local citizens to find comfort and guidance to deal with life's challenges. Today, HMSA provides Employee Assistance Programs and work/life and wellness services to managers, employees and families of more than 2,000 companies nationwide.
Humantech Inc.
Ann Arbor
www.humantech.com
Humantech was founded in 1979 with the single focus of improving the lives of the working population. Over the past 35 years, the company's approach has changed how organizations use the science of ergonomics to improve workplace performance.
imageOne
Oak Park, Mich.
www.imageoneway.com
imageOne offers printing services that help streamline efforts and reduce overall costs. Offering managed print, with programs to help reduce printing costs and leverage technology to go beyond printing, imageOne is driven by a desire to help organizations stop wasting time and money on printing costs and services.
ImageSoft, Inc.
Southfield, Mich.
www.imagesoftinc.com
ImageSoft was founded in 1996 to provide innovative content management solutions that enable organizations to operate more efficiently and effectively. The company's document and process management solutions help automate, streamline and improve workplace processes. Innovative technology and automated workflow solutions increase productivity, reduce operating costs and save time and money for customers in government, the courts, health care, insurance, education and manufacturing.
ISCG
Royal Oak, Mich.
www.iscginc.com
Commercial interior design is the specialty of ISCG, a company devoted to creating inspired workplaces. The company offers office furnishings, interior design services, furniture installation and facilities planning services.
JARC
Farmington Hills, Mich.
www.jarc.org
JARC is a non-sectarian, non-profit organization founded in 1969 by a group of parents concerned about the future of their children with developmental disabilities. Today, JARC is known as a prototype for innovative, high-quality community-based residential and support programs, serving nearly 200 adults with developmental disabilities in its group homes and various supported independent living arrangements. In 1998, JARC discovered a need in the community for support services for families who have a child with any disability still at home. Through the establishment of the Harris Children and Family Division, JARC is able to provide these services to several hundred families.
Kaftan Enterprises
Southfield, Mich.
www.kaftancommunities.com
With a 50-year track record of success, Kaftan has built a solid reputation as an innovative development, construction, marketing and property management firm. Kaftan's portfolio has steadily grown to encompass condominiums, apartments, office, retail, and industrial developments situated in desirable communities with verifiable earnings records.
Lake Michigan Credit Union
Troy, Mich.
www.lmcu.org
For 82 years, Lake Michigan Credit Union has served as one of the largest credit unions in the country as well as Michigan's leading mortgage provider. With 36 branch offices and nearly 100 ATMs, fully 1-in-6 residents in West Michigan have a financial relationship with LMCU, which is a nonprofit institution, owned by members.
LECMPA
Southfield, Mich.
www.lecmpa.org
LECMPA was established in 1910 as a cooperative assessment insurer. Members now include workers in all union transportation crafts who are concerned with the effects of the harsh discipline on railroad or transporation families. Today, LECMPA job insurance provides wage loss protection to unionized transportation workers in all crafts and industries throughout the United States. The nonprofit, member-owned company has about 27,000 members nationwide and is regulated by the Michigan Insurance Department.
Level One Bank
Ferndale, Mich.
www.levelonebank.com
Level One Bank was created by a team of local business leaders and passionate bankers with a vision to establish a bank that would serve the communities of Southeast Michigan and contribute to their success. When Level One was established in October of 2007, the financial services industry was undergoing significant changes and facing considerable challenges. Level One is a full service commercial and consumer bank inspired to strengthen the communities it serves and establish tangible relationships with clients.
Llamasoft Inc.
Ann Arbor
www.llamasoft.com
LLamasoft Inc. provides software and expertise to help large organizations design and improve their supply chain network operations. LLamasoft Supply Chain Guru is the leading supply chain design and analysis application available in the market today. It enables companies to model, optimize and simulate their supply chain operations, leading to major improvements in cost, service, sustainability and risk mitigation.
Lormax Stern Development Co. LLC
Bloomfield Hills, Mich.
lormaxstern.com
Lormax Stern has a national reputation for developing shopping centers that produce higher than average sales per square foot for the retailers who locate stores there. The company seeks strategic acquisition of premium locations to create shopping centers that produce exceptional retail traffic.
Marketing Associates
Detroit
www.marketingassociates.com
Marketing Associates has been in business for 45 years, providing creative and technology-driven marketing services. Services include helping companies build website traffic, increase distributor marketing, reach the right audience and reduce global website costs in addition to generating more leads and turning leads into sales.
Marsh & McLennan Agency LLC
Livonia, Mich.
www.marshmclennanagency.com
Marsh & McLennan Agency (MMA) is a wholly owned subsidiary of Marsh, serving the risk prevention and insurance needs of middle market companies in the United States. MMA is the 12th largest insurance broker in the United States with annualized revenues of approximately $680 million. MMA provides public and private companies with risk management and employee benefit support that helps them flourish.
Menlo Innovations LLC
Ann Arbor
www.menloinnovations.com
Software design firm Menlo Innovations LLC has a mission to end human suffering in the world as it relates to technology. The company helps clients create software that meets their unique business needs, and is easy to use by their teams. Menlo offers workshops, books and tours to share their methods with others to apply in various industries.
Meridian Health Plan
Detroit
www.mhplan.com
Meridian Health Plan is a physician-owned, physician-operated group of health plans and related companies. It is devoted to improving the quality of care while reducing resource demand. Meridian Health Plan is Michigan's largest Medicaid HMO, providing health care to Medicaid enrollees through a contract with the Michigan Department of Community Health.
MetLife Premier Client Group of Michigan
Southfield, Mich.
www.metlifepcgmi.com
For nearly 150 years, MetLife has helped individuals, families, and businesses improve their long-term financial well-being, through annuities, disability income insurance, financial planning, life insurance, mutual funds, estate planning, and all forms of life insurance. The company also offers a retirement planning toolkit to guide life decisions.
Michigan Financial Companies
Southfield, Mich.
www.michiganfinancial.com
A full service financial organization, Michigan Financial Companies delivers the products, marketing, business development resources, and personal service that allow financial representatives to build successful practices through long-lasting, trusted client relationships. The company offers open product platforms with a range of products, specialists in estate planning, business strategies, marketing, insurance and retirement planning, as well as compliance guidance.
Michigan First Credit Union
Detroit
michiganfirst.com
Started as the Detroit Teachers Credit Union in 1926, Michigan First Credit Union today offers a variety of services including wealth management, business and commercial lending, as well as traditional banking services. It services customers from Macomb, Wayne and Oakland Counties, and provides mortgage services. This year, it expanded into west Michigan by merging with Grand Rapids Family Credit Union.
Michigan Office Solutions – SE MI
Novi, Mich.
www.mos-xerox.com
Michigan Office Solutions (MOS) has been serving the community for more than a half century, providing business solutions and support services including office equipment. It has eight locations throughout the state.
Midwest Mobility Solutions
Troy, Mich.
www.mmsatt.com
Midwest Mobility Solutions is the local AT&T authorized retailer, providing smart phones, tablets, high-speed internet, smart security, home automation, television, and much more through AT&T. The company services customers in Michigan and Northern Ohio.
MiPro Consulting
Milford, Mich.
www.miproconsulting.com
MIPRO focuses on deploying and maintaining PeopleSoft implementations, upgrades, optimization and training for a variety of solutions serving business intelligence and Oracle's suite of cloud applications. The company helps clients implement, leverage and maintain the strength of PeopleSoft products.
MTU America Inc.
Novi, Mich.
www.mtuamericacareers.com
MTU America supplies diesel engines for off-highway applications all over the world. It is the regional headquarters for Rolls-Royce Power Systems, and a technological leader in off-highway power and propulsion systems.
National Multiple Sclerosis Society, Michigan Chapter
Southfield, Mich.
www.nationalmssociety.org/Chapters/MIG
The National MS Society helps people affected by MS address the challenges of living with Multiple Sclerosis. The organization raises funds for cutting-edge research, drives change through advocacy, facilitates professional education and provides programs and services to empower people with MS and their families to move their lives forward.
Neighborhood Service Organization
Detroit
www.nso-mi.org/index.php
A nonprofit human services agency, Neighborhood Service Organization supports the most at-risk individuals in local communities. Services include an emergency telephone service and suicide prevention center, crisis intervention, utility assistance, emergency food and transportation provisions, treatment referrals and other programs guiding children toward success.
Nemeth Law
Detroit
www.nemethlawpc.com
Nemeth Law is a law firm serving the labor and employment industries, devoted to preventing, resolving and litigating employment disputes. The largest woman-owned law firm in Michigan to exclusively represent management in labor disputes, the practice was founded in 1992 by Patricia Nemeth.
New Horizons Rehabilitation Services Inc.
Auburn Hills, Mich.
www.newhorizonsrehab.org
New Horizons is a private, non-profit rehabilitation agency providing vocational training and job placement in Michigan since 1964. The company serves clients in Genesee, Huron, Lapeer, Macomb, Monroe, Oakland, Sanilac, St. Clair, Tuscola and Wayne counties, primarily focused on preparing people with disabilities for competitive employment and long-term success.
Nuspire
Commerce Township, Mich.
www.nuspire.com
Nuspire is a state-of-the-science managed network security service provider with more than a decade of industry experience, providing services for some of the largest and most distinctive companies in the world. Moving beyond simple firewall maintenance and IDS monitoring, Nuspire takes responsibility for customer networks by using powerful custom built management and monitoring tools, IPS, in-line AV and anti-spyware, URL filtering, and content aware firewalling. Either delivered "in the cloud" or enforced with customer premises equipment, Nuspire provides a comprehensive suite of services focused to meet the needs of organizations with a geographically diverse footprint:
OHM Advisors
Livonia, Mich.
www.ohm-advisors.com
OHM Advisors is an architecture, engineering, and planning firm committed to advancing communities. It offers public and private sector expertise, forward thinking and insightful counsel to enhance the built environment and the natural world.
One Source Provider
Dearborn, Mich.
www.onesourceprovider.com
One Source Provider (OSP) works with companies in telecommunications, energy, merchant processing and retail to facilitate sales campaigns. Focusing on business-to-consumer, business-to-business and business-to-retail, OSP helps increase sales efforts for clients seeking greater penetration in specific markets.
OtterBase Inc.
Livonia, Mich.
www.otterbase.com
OtterBase provides cost-effective staffing solutions using the proprietary PeopleSmart recruiting process. The company provides long-term, short-term and permanent placements, with a range of technical skills and experience in cities across the country.
Pcubed
Ann Arbor, Mich.
www.pcubed.com
Pcubed is the largest global management consulting firms uniquely focused on program, portfolio and change management. Pcubed was acquired by MI-GSO, a European leader in PPM consulting, in December 2013. Pcubed delivers the capabilities of more than 1,100 skilled PPM consultants in more than 30 offices worldwide.
Plastic Omnium Auto Inergy
Troy, Mich.
www.plasticomnium.com
Plastic Omnium, through its Auto Inergy division, is the leading global tier one supplier of complete plastic fuel systems and emission reduction related fluids systems to car manufacturers. The division focuses on research, development and industrialization to provide integrated and innovative plastic systems that store, handle, deliver and regulate energy and fluids in vehicles.
Plex Systems Inc.
Troy, Mich.
www.plex.com
Plex is the Manufacturing Cloud, connecting suppliers, materials, machines and people to help promote innovation, improve productivity and achieve new levels of quality and efficiency. Plex's manufacturing software solutions were developed by manufacturing experts focused on continuous innovation and customer success.
Plunkett Cooney
Bloomfield Hills, Mich.
www.plunkettcooney.com
Plunkett Cooney is a law firm focused on commercial transactional and litigation services. The firm was founded in 1913 and employs 150 attorneys in offices throughout Michigan, Ohio and Indiana.
Potestivo & Associates PC
Rochester Hills, Mich.
www.potestivolaw.com
Potestivo & Associates PC provides legal services to the real estate finance and credit industry. Headquartered in Rochester Hills, Mich., the firm also maintains full-service operations in Grand Rapids, Michigan and Chicago, Illinois, with expertise in handling all aspects of default servicing, including foreclosures, bankruptcies, landlord and tenant, title resolution, loss mitigation and home retention services, REO disposition, and litigation.
PricewaterhouseCoopers LLP
Detroit
www.pwc.com
Beginning in London in the mid-1800s as an accounting firm, PricewaterhouseCoopers (PwC) today employs 180,000 people with global reach. PwC focuses on audit and assurance, tax and consulting services, concentrating on 16 key industries.
Real Estate One Inc.
Southfield, Mich.
www.realestateone.com
The Real Estate One Family of Companies is ranked as the 8th largest broker in the nation, and is the largest broker in Michigan. Established in 1929 by Staunton Elsea, the first office of Elsea Realty and Investment Company was opened on Fort Street in Detroit. Today, the company supports clients through every aspect of a real estate transaction.
Red Level
Novi, Mich.
www.redlevelnetworks.com
Red Level is a full service cloud solutions provider and advanced infrastructure solutions consulting firm which provides hosting, network design, installation and ongoing IT services for small, mid-sized and enterprise businesses and the health care markets. With offices in Novi, Ann Arbor and Grand Rapids, Red Level covers the state of Michigan to ensure clients have reliable and efficient technology.
REDICO LLC
Southfield, Mich.
www.redico.com
REDICO (Real Estate Development and Investment Company), is a national real estate development, investment, construction and property management leader. Its diverse portfolio of capabilities includes real estate development, investment, asset management, property management, capital partnering, design, construction, leasing, full-spectrum property and facility services, advisory services in the office, retail, medical office, public works, seniors housing and entertainment venues.
Rehmann
Troy, Mich.
www.rehmann.com
Since 1941, Rehmann has provided one-on-one financial services to small businesses and middle-market companies throughout Michigan. Today, it is one of the largest CPA, business consulting and financial services firms in the Midwest with 800 associates in 19 offices located in Michigan, Ohio, Indiana and Florida. Service areas include tax, accounting, assurance, business consulting, wealth management and corporate investigative services.
Reliance One Inc.
Auburn Hills, Mich.
www.reliance-one.com
Reliance One is a staffing agency focused on IT, technical, automotive and professional talent. A minority-owned, MMSDC-certified company, Reliance One fills long-term, short-term, or project based positions (including temporary, temporary to direct, or direct).
Sachse Construction
Birmingham
sachseconstruction.com
Sachse Construction provides commercial construction and design-build services throughout the United States and Canada. Its projects include large multi-use retail and commercial settings, multi-family and hospitality settings and other commercial properties. The company is dedicated to maintaining green standards and building responsibly.
Sakti3 Inc.
Ann Arbor, Mich.
sakti3.com
Sakti is commercializing a breakthrough, high performance, low cost and intrinsically safe solid-state battery technology. The devices are manufactured using a unique combination of existing, scaled platforms that offer a low CAPEX-to-revenue path to large-scale production, in a single manufacturing line. The materials, device designs and manufacturing methodologies were selected and optimized through advanced computer modeling, and lockstep, small-scale prototyping.
Schechter Wealth
Birmingham, Mich.
schechterwealth.com
Schechter Wealth is a boutique, third-generation wealth advisory firm. For more than 75 years, its multi-disciplined team has consisted of one or more JDs, CPAs, LLMs, CLUs, PFSs, CAPs, MBAs, CFP practitioners and CFA charterholders advising wealthy families on financial matters including: institutional quality investment advisory services, advanced life insurance planning, income and estate taxes, business succession and charitable planning.
Schupan & Sons Inc.
Wixom, Mich.
www.schupan.com/home
Schupan & Sons Inc. was incorporated in 1968 as a non-ferrous industrial scrap processor by Nelson Schupan. The company has evolved into several metal and plastic-related areas, doing business on a national and international level at each division, with locations in four states. It now consists of Schupan Industrial Recycling Services, Schupan Aluminum and Plastic Sales and Schupan Recycling.
Search Optics
Ferndale, Mich.
www.searchoptics.com
Search Optics was founded in 1998 and has since expanded internationally, employing hundreds of people in seven corporate offices and several field locations across four countries. The company began as one of the brightest rising stars in online strategy and digital marketing solutions for automotive dealerships. It has evolved to providing solutions that drive website performance, generate leads, increase demand and optimize online performance.
Secure-24 Inc.
Southfield, Mich.
www.secure-24.com
Secure-24 has spent 14 years delivering managed IT operations, application hosting and managed cloud services to enterprises worldwide. It is an Oracle Platinum Partner, and an SAP-certified Hosting and Cloud partner managing applications including SAP, Oracle E-Business Suite, PeopleSoft, JD Edwards and Hyperion across all industries for businesses of every size.
SERPEO (was The Bower Companies)
Troy, Mich.
www.serpeo.com
SERPEO, formerly The Bower Companies, provides health care benefits, PEO/HR services and payroll/tax services. The company guides clients in making sound employee relation decisions, understanding all potential outcomes.
Service Express Inc. (SEI)
Farmington Hills, Mich.
www.seiservice.com
SEI specializes in flexible on-site data center hardware maintenance for mainframe, midrange and Intel-based servers for IBM, HP, DEC, Sun and Dell; as well as EMC, STK, Hitachi and NetApp storage. For more than 25 years, SEI has partnered with customers to understand and meet their business and data center maintenance needs. As a third party IT hardware maintenance provider for server and storage support, SEI also offers solutions for hardware sales of systems and upgrades, trade-ins and installations, asset recovery, data center relocation services, OS support for HP and Solaris and time and material services.
Service First Logistics Inc.
Rochester, Mich.
www.servicefirstlogisticsinc.com
An asset-based, third-party logistics firm, Service First Logistics Incorporated offers full truckload, LTL, intermodal and expedited services throughout the United States and Canada. Its portfolio includes shipping building and packaging materials, container transfers, pallet transfers, floral and bulk load shipments.
Shift Digital
Birmingham, Mich.
www.shiftdigital.com
Shift Digital creates retail digital programs to help the automotive industry market its products and services. With more than 40 years of experience in the automotive marketing space, Shift Digital is driven by professionals who create unique marketing solutions driven by deep insights of its clients.
Spalding DeDecker Associates Inc.
Rochester Hills, Mich.
www.sda-eng.com
Spalding DeDecker is a consulting engineering and surveying firm that specializes in infrastructure, land development, and transportation with a commitment to safety. Its core purpose is to create practical and sustainable infrastructure solutions for clients and communities, with offices in Michigan, Texas and Ohio.
STEM.org
Southfield, Mich.
www.Stem.org
STEM.org was founded in 2001 to advocate for dramatic improvements in STEM outcomes globally. Its advocacy efforts have led to the proliferation of STEM education in post-industrial urban centers domestically and abroad. The organization helped develop America's original STEM accreditation credential for K-12 schools, districts and organizations.
Stout Risius Ross Inc.
Southfield, Mich.
www.srr.com
Stout Risius Ross (SRR) is a premier global advisory firm that specializes in investment banking, valuation and financial opinions, and dispute advisory and forensic services. SRR has completed projects in more than 50 countries, serving a variety of industries.
Stuart Mechanical
Madison Heights, Mich.
www.stuart-mechanical.com
Stuart Mechancial provides comprehensive commercial and industrial mechanical services throughout Michigan, including HVAC servicing, sales, installation, building/automation/controls, design & builds, and preventative maintenance. Specialties include boilers, chillers, controls, CSD-1 compliance, all types of HVAC systems, preventive maintenance programs and paint spray booth repair and maintenance.
Taylor's Special Care Services Inc.
Southfield, Mich.
www.tscs-mi.com
Founded in 1999, Taylor Special Care Services Inc., provides specialized residential/adult foster care, community-based housing and support for at-risk young adults, supported independent living and community housing. It is accredited through the Commission on Accreditation of Rehabilitation Facilities.
The Birmingham Group
Berkley, Mich.
www.thebirmgroup.com
The Birmingham Group provides consulting services, executive search and contract staffing, among other services, in three primary industry sectors: construction, oil and gas, and information technology. Clients range from large national institutions to local community contractors. Recruiters work with highly targeted geographies to provide fast results with minimal relocation.
The Henry Ford
Dearborn, Mich.
www.thehenryford.org
The legacy of Henry Ford, The Henry Ford is an institution providing insights into America's history. Sites include Greenfield Village, The Henry Ford Museum, the Ford Rouge Factory Tour and a variety of educational, corporate and research opportunities. It is one of the region's primary tourist attractions as well as a leader in local histories and sustainable practices.
The Taubman Co.
Bloomfield Hills, Mich.
www.taubman.com
Taubman is the owner, manager and/or leaser of regional, super-regional and outlet shopping centers in the U.S. and Asia. Since its founding in 1950 by pioneering real estate developer A. Afred Taubman, the company has earned a reputation for creating extraordinary retail environments for shoppers, retailers, communities and investors.
Total Quality Logistics
Detroit
www.tql.com
Total Quality Logistics is a freight brokerage firm that serves as the middle men of the transportation industry, connecting companies needing products hauled with carriers delivering goods. The company was created in 1997 in Cincinnati by a former produce shipper who saw an opportunity to enhance service and integrity in the industry.
Trion Solutions Inc.
Troy, Mich.
trionworks.com
A leading provider of human resources services, Trion Solutions helps companies across the country streamline HR functions by outsourcing them to Trion. Minority-owned and minority-operated, Trion assists with workers compensation, benefits administration, payroll services, compliance management and employee administration.
T-Squared Designs Inc.
Brighton, Mich.
www.t2designsinc.com/design/
Commercial interior design firm T-Squared Designs Inc. has a dedicated and award-winning team that creates commercial interiors that are inspiring, soothing and effective. The firm holds many accreditations, including EDAC from the Center for Health Design and LEED certification.
UHY Advisors MI Inc.
Sterling Heights, Mich.
www.uhy-us.com
In July 2000, several leading regional accounting firms with tenures dating back to the 1960's merged to form a national professional services firm, known today as UHY Advisors. UHY Advisors is one of the top 20 professional services firms in the US, and UHY International is one of the largest accounting networks in the world. Providing tax and business consulting services, the firm has offices across the country.
United Shore Financial Services
Troy, Mich.
www.unitedshore.com
United Shore is a mortgage provider seeking to create a more perfect mortgage industry through unparalleled service, great products and tools, and above all, a unique company culture centered on relationships—not transactions. The parent company of United Wholesale Mortgage, the top wholesale lender in the country, United Shore employs more than 1,300 team members.
University of Michigan Health System
Ann Arbor
www.uofmhealth.org
The University of Michigan is home to one of the largest health care complexes in the world. It has been the site of many groundbreaking medical and technological advancements since the Medical School first opened in 1850.
US Foods
Detroit
www.usfoods.com/index.html
US Foods is one of America's great food companies and leading distributors serving independent and multi-unit restaurants, health care and hospitality entities, government and educational institutions. The company offers more than 350,000 products and employs 25,000 people in more than 60 locations.
V-Suites
Farmington Hills, Mich.
v-suites.com
Considered by many as the best corporate housing provider in the nation, V-Suites provides temporary furnished housing with concierge-level service. The company provides corporate housing solutions, apartments for insurance industry patrons, luxury suites for professional athletes, extended stay accommodations for family vacations and long-term furnished homes during relocations.
w3r Consulting
Southfield, Mich.
www.w3r.com
Established in 1995, w3r Consulting is a national leader in technology consulting. Operating out of five states, w3r is a staffing firm aiming to connect top talent to premier organizations across America while simultaneously helping corporations identify and maximize business objectives and processes to ensure optimal success.
Walbridge
Detroit
www.walbridge.com
A top construction company, Walbridge has 15 offices in the United States and international offices in Mexico, South America and the Middle East. It serves a variety of markets including automotive, aviation, commercial, education, government, industrial, manufacturing, power and energy, water and waste water and more. Founded in 1916, it employs 1,000 people who are committed to sustainable construction and an injury-free workplace.
Warner Norcross & Judd LLP
Southfield, Mich.
www.wnj.com/Home
Warner Norcross & Judd is a tech-savvy law firm specializing in all areas of legal practice. With eight offices and more than 200 attorneys, the firm aims to serve clients quickly and affordably.
Work Skills Corp.
Hazel Park, Mich.
www.wskills.com
Founded in 1973, Work Skills Corp. (WSC) is a nonprofit providing employment and training services to people with barriers to employment. The company provides not only employment and training services, it also offers production services for the automotive industry, action associates staffing, action home health care and residential services for adults with brain injuries.
WOW! Internet Cable Phone
Madison Heights, Mich.
www.wowway.com/home-map
Beginning as a cable TV provider in the 1990s, WOW! now offers digital cable, HDTV, DVRs, high-speed Internet and phone service in the Midwest and Southeast. Privately owned by Avista Capital Partners, WOW! has been one of the nation's leading providers since 2001.
Yeo & Yeo, CPAs and Business Consultants
Auburn Hills, Mich.
www.yeoandyeo.com
A leading CPA firm among the top 100 largest accounting firms in the country, Yeo & Yeo was founded in 1923 in Saginaw by a father and son. Today, the firm provides financial, retirement, insurance and investment services in addition to accounting.
ZF North America Inc.
Northville, Mich.
www.zf.com/corporate/en_de/homepage/homepage.html
For nearly a century, ZF has been a reliable and competent partner for global vehicle manufacturers, developing and manufacturing products that support automobiles. All technical needs of the market are handled at the company's Northville ZF Technical Center. ZF has 43 locations in North America, generating a broad range of products.