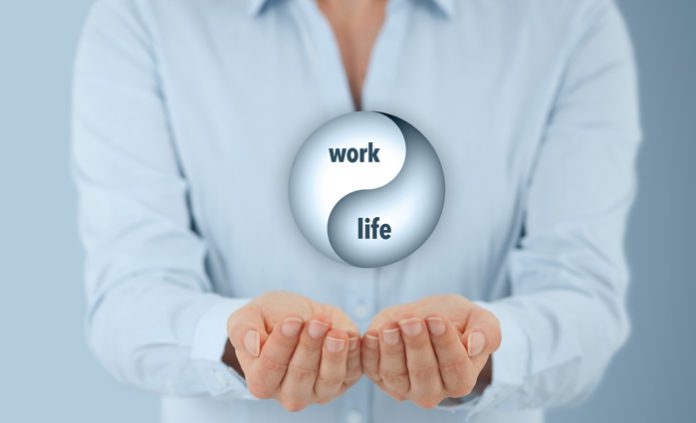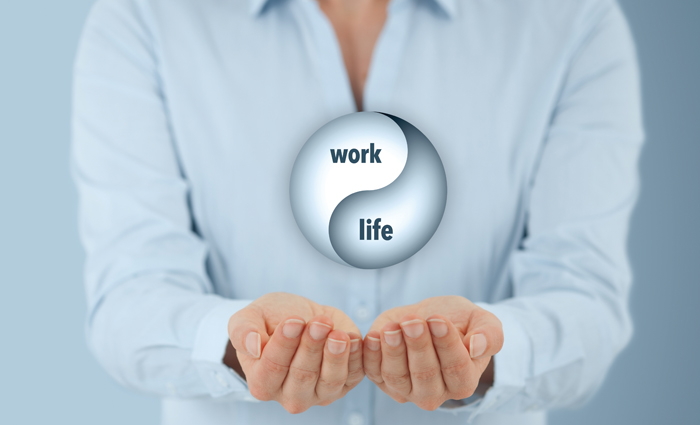 Work-life balance seems like a concept that has been around as long as … well, work itself. Yet businesses are still pondering the question of how to live a full life as an employee, as well as a member of a group, community or family.
As companies look into a new decade and a growing economy, it is worth asking: is there such as thing as work-life balance?
The actual term started buzzing around human resource departments and workplace conferences in the 1970s and 1980s. Recently, some HR experts have tried to introduce terms such as "Work-Life Harmony," hoping the updated wording might imply a synergy between the two sides of the U.S. worker's everyday life.
But a new concept — and a new approach — is gaining traction. Human resource professionals and workforce experts have coined the phrase Work-Life Integration, the idea that seeks to blend these two all-important sides of everyday life. More importantly, it may prove a better approach to the personal and the professional sides of our collective lives.
What is work-life integration? The term, popularized by Arianna Huffington and her namesake websites, seeks to reject the idea that you can "have it all" or that there's some kind of magic to balancing work and life. Rather, creating integration allows you to focus on your health, your well-being and activities — whether it is family, volunteer work or personal hobbies — as well as be a great employee or entrepreneur.
Integration also is a step up from those original work-life balance programs. When this concept originally launched, employers offered flex time so parents could pick up kids from school or day care, sometimes with the implied understanding that they should work from home to make up the time difference. It also meant a small room for working out or a lunch-and-learn event that brought in a guest speaker, perhaps a dietician or financial planner.
Going bigger
Today, work-life offerings are going big. For example, Goldman Sachs recently announced it will offer 20 weeks of paid leave to all parents, regardless of gender or caregiver status. Formerly, its policy created a distinction between the "primary" and "secondary" caregiver and only allowed for 16 weeks of paid leave. At Microsoft, the tech giant is experimenting with a four-day work week, finding that one such pilot program that gave workers paid leave every Friday in August at one of its Japanese subsidiaries resulted in a 40% boost in productivity.
However, HR experts say companies of any size can compete when it comes to work-life integration efforts. Smaller businesses also are taking bold looks at how they offer programs that hope to ease the tension between work and life in innovative ways.
Community Financial Credit Union in Plymouth brings in an eco-friendly car detailer twice a year so employees can clean out the stale Goldfish crackers from their minivans, as well as quarterly visits from a massage therapist. Tech experts OST in Grand Rapids is launching mindfulness workshops and Financial Peace classes, as well as an extra day off for employee birthdays in 2020.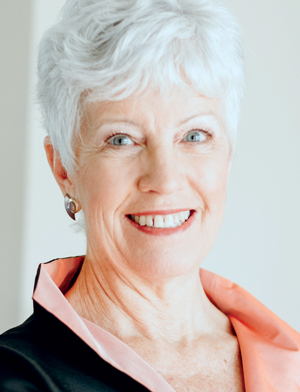 "For each employee, it is a constant adjustment based on current circumstances at home and at work. Balance does not mean that it is always a 50/50 even split. Rather, it means that work is flexible enough to bend when other aspects of life are taking precedent and vice versa," said Lizzie Williams, senior communications specialist on the OST Talent Experience team. "There is never a perfect balance, but knowing you work in an environment that supports your needs on both ends makes it much easier to handle the ebb and flow of life's demands."
Whatever you call it, and why a growing number of people reject the idea of work-life balance, work-life integration is a symptom or reminder of the push-and-pull that comes with getting a job, starting a family, living a full life within a community or putting health or wellness as a priority. Everyone hopes to give their all to one or the other — and the challenge most workers face is how to do both well and to the satisfaction of those who care about the time you spend in these two places.
Defining balance
Blame a tight workforce and low unemployment for bringing up the question of whether you can balance work and life. Moreover, because of the impact of millennials and Generation Z, work-life balance programs have grown larger and, some may argue, more substantial. Companies eager to find, train and retain the most talented job candidates often float work-life balance programs to prospective hires. Looking for great benefits? Everyone has those. But if you want goat yoga to center your chi? Then work for us, not that other guy.
"When you think about a 'wow' workplace, you need to ask: What does it mean to have a great place to work? What does that look like? It's about creating a place where people want to be," said Deb Boelkes, author of "The WOW Factor Workplace: How to Create a Best Place to Work Culture."
Boelkes said that defining what work-life balance is must be different for every company. But a few things also must be true for these programs or events to be effective. Management needs to be on board. The offerings should be a win-win for the worker and the business.
Moreover, both parties should be actively talking about what they want or need from these offerings, so they are used and appreciated. After all, in today's more casual workplaces, does anyone need on-site dry cleaning pickup and drop off? Maybe your office does. But it is worth having that discussion, she said.
"One of the greatest gifts you can give employees is building a culture so great that they can't imagine working any place else," Boelkes said. "It all comes down to offering them the support, encouragement, guidance and compassion they need to flourish and thrive."
At Community Financial Credit Union, a special employee committee is helping the financial firm give its 280 team members the kind of work-life programs they truly want, said Kathleen Hinchcliff, vice president of Talent & Culture.
The group, known as the One Committee, has representatives from across the company, including remote workers, who give feedback to executives on work-life programs and the like, Hinchcliff said. This group feels comfortable speaking up on behalf of their co-workers, making sure the company knows what programs are a hit, like on-site flu immunizations, and what ones were duds.
"The One Committee has been so important," Hinchcliff said. "Members come from across different positions and generations. Everyone feels connected and everyone has a voice."
CFCU also works hard to make sure it is focused on community — a key part of its name and mission. It has employees in its student-run credit unions in local schools. Another popular long-term program is paid days off to be volunteers in the community.
"I was able to use my Volunteer Day Off with Pay in August and volunteer with an organization called Life Remodeled to help clean up neighborhoods in Detroit. It is so important to me to be able to give back to the community by volunteering with local nonprofit organizations," said Jean Sterioff, a marketing representative at CFCU. "Community Financial is a credit union that supports employees who want to make a difference in their communities."
Family matters
Some parents dread when their school districts call a snow day. Not at Southwest Michigan First, a group of economic development advisors focused on the growth of Southwest Michigan. The Kalamazoo-based organization invites its employees to bring their kids into work when school is called for snow or other reasons, said Managing Partner Heather Baker.
During one snow day, employees had scheduled a salsa cook-off, so they invited the kids who were there to serve as judges on the panel.
"We celebrated it," Baker said. "I've learned, as one of the longest employees here, that if children see their parents having a positive work experience, they're more likely to have a more positive outlook on employment when they enter the workforce."
Southwest Michigan First makes sure that kids, as well as the husbands and wives of its employees, feel the love. If you left work to attend a kindergarten celebration, you are encouraged to talk about that experience at work and share those important family milestones, Baker said. If a spouse has had to travel a lot for work, the company sends them a bouquet of flowers to say "thank you" for their efforts to keep the home fires burning.
Children also receive birthday gifts from Southwest Michigan First every year through the age of 18, something Baker's own children loved and appreciated.
"The gifts were meaningful as well. My son played baseball, so he once received a bouquet of cookies in the shape of a baseball. … The kids looked forward to it every year. As my kids aged out, they were crushed," Baker said.
"If children and spouses understand and are part of our culture, then they'll be more supportive at home. If an individual gets that support at home, then they're happier at work," Baker explained. "Employees have to understand that it's a two-way street of empathy for the employer as well. We understand we have to work together to make that work."
At Suburban Inns, a hotel developer and operator based in Hudsonville, the parental leave policy has shown the evolution of how employers think about parents and caregiver needs. When Vice President of Human Resources Jessica Babcock went out on her maternity leave five years ago, she took about a month off with her newborn daughter because that was all her family could afford to do.
That picture changed dramatically when her son was born. Two years ago, she was able to take 10 weeks off at 100% of her pay and then add another two weeks of vacation to that total, giving her three full months with her baby.
"It made all of the difference in the world," Babcock said. "It meant a lot to have that time and not to worry about paying my bills. That's important time to parents and we recognize that. … We want them to have flexible schedules so they're not missing out."
Suburban Inns also has unique travel benefits, giving employees discounts at Hilton properties, as well as flexible days off, so everyone, parents included, can take time when they need it for doctor's appointments, kids' events or anything else, Babcock said.
Generational differences
Some employers have found that adopting work-life programs for specific generations has been a smart approach. That means having specific offerings for the baby boomers to Gen Z to the millennials that address their unique needs and wants.
For example, the bright legal minds at Nemeth Law PC in Detroit make an effort to think through how they can provide programs that support parents with young children or employees taking care of elderly parents, as well as a worker whose beloved pet is ill.
"Making adjustments to day-to-day routines so that our employees can have sufficient work-life balance is an investment we make in our team and in the business. While the reasons for work-life balance change based on an employee's specific needs, there is still a need for balance at all points of an employee's career," said Patricia Nemeth, who has been an attorney since 1984 and noted that the majority of the firm's staff has been with her for 10 years or more.
"In my own life, I have found that I'm a better colleague and leader, am more productive inside and outside of the office, and a happier person when I have balance in my life," Nemeth said.
"But it is a balancing act and sometimes things get out of whack, which can be frustrating. This realization about how important balance is to one's life, to one's health, has been the impetus for our firm to try to remove obstacles where we can, so that our employees are able to find the right balance for themselves," she added.