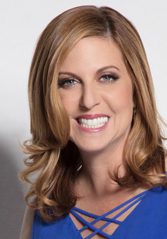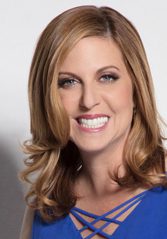 As graduation season takes off and students of all ages start examining the job market, Holly Caplan wants these bright-eyed young people to take a step back, make a few smart moves during the interview process and first months on the job that may serve to boost their careers for a lifetime.
Yes, that's right. A few key steps in those early months and years of a new job could be the difference between huge career advancement and mediocre steps forward. Caplan, a workplace-issues expert, is well aware of the tricky areas of the workplace and how to negotiate a way through them that leads to even better opportunities down the road.
A lot of competition
Here's the reality: Nearly 3 million students will graduate from college or university this year and many of them are actively looking to land their first job. With the average number of people who apply for any given job at 250 and only 2 percent of those applicants actually getting an interview, the competition is steep and can be intimidating.
Caplan, author of  "A Girl's Guide to Surviving the Male-Dominated Corporate World," offers several tips on getting started, where to go next in the workplace and what to do if you don't get that job on the first try.
— Go beyond the typical. While Caplan says people get used to using LinkedIn, Ladder and other websites to reach out to potential employers, that's just one part of the job-hunt process. She recommends young people make a list of 10 people with jobs you want. Next, she has a radical idea: Call them. Tell them you're out looking for your first job and do you know anyone hiring?
In other words, start your network. "Even if they don't know of something within their own organization, they may know of something in their industry or at a friend's company," Caplan says. So get off your computer and start talking to people in real life. "People want to help people. There's a lot to be said for that personal connection," Caplan says. "It's easy to ignore an email. It's harder to ignore a phone call. Put a voice to your request." In total, coming up with that list may take you about one hour.
— Make them remember you in the interview. Do something to make a statement that is yours. If you have a pair of funky glasses, wear them. That is now your signature or your personal brand. If you typically wear white, try changing it up and perhaps wear an orange shirt under your suit. The interview is a time when you can do something unique, explore your creativity. The time to be different is now, Caplan says. Show your personality.
— Be consistent. You will probably sit in front of many different people during the interview process. Be consistent in those many conversations on your track record and career goals. Don't talk about your personal life, not even casually, Caplan says. People get really comfortable during long conversations like a job interview and they can mistakenly go a place that you don't need to go. Keep it professional. Stay present with each person. All of those people you meet on interview day will be talking about you afterward, Caplan says. You want everyone to say the same things.
So what should you do when you get the job? Caplan says this is the time to put your head down, do the work and try a few of these tips:
— Pick your clique. When you start your job, you're walking into an already established culture. As you are learning about the new personalities, interoffice dynamics will unfold. That may come as a shock to young people, but the bottom line is this: You're adding yourself to their culture. "My advice is to find co-workers who are positive and are an asset to you," Caplan says. "Don't worry. You'll be able to figure it out quickly. People who are negative bring you down. Stay with those who can help you succeed. Don't get involved in office gossip."
— Lead by example. Show people that you are a team player. If someone helps you, find a way to do the same thing for other people. Be their support. Help them be successful.
— Engage yourself quickly. Even though you've gotten the job, your work isn't done there. Now it is time to create a name for yourself quickly by proactively meeting with five employees from other departments. Introduce yourself. "Take five minutes – what brought you to this company? What advice do you have for me while I'm here? This will help them remember you and they'll be more willing to help you get started," Caplan says. "By asking people, 'What can you teach me?' puts you in a good position. They know more than you.
— Be patient and pay your dues. "We all go through it. Be grateful – it can be stressful to build new skill sets but you'll have them from job to job. In time, working up the totem pole will happen with time. New opportunities will appear. Be eager, be patient – enjoy the climb," Caplan says.
Finally, if you don't get the job, don't beat yourself up about it. You've likely put a lot of time and energy into finding the right workplace for yourself. You may have immersed yourself in their culture. But you've also learned a lot about yourself, the office and the people. You've likely gained a lot of new connections. And that's great.
"You never know what could happen in the future and your paths could cross again. You never know what your future will hold. They looked at you for a reason," Caplan says.