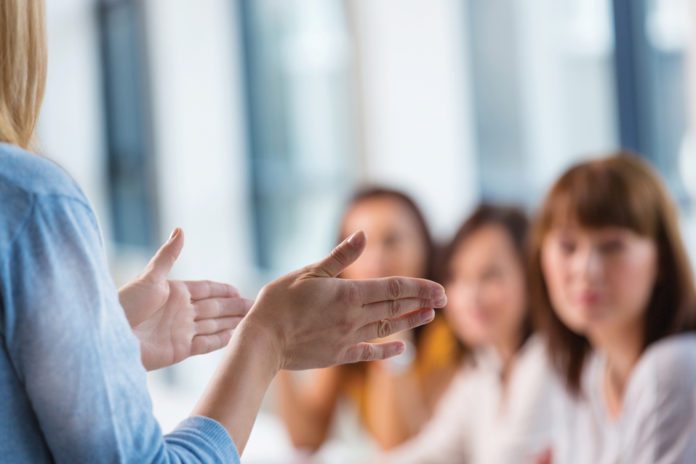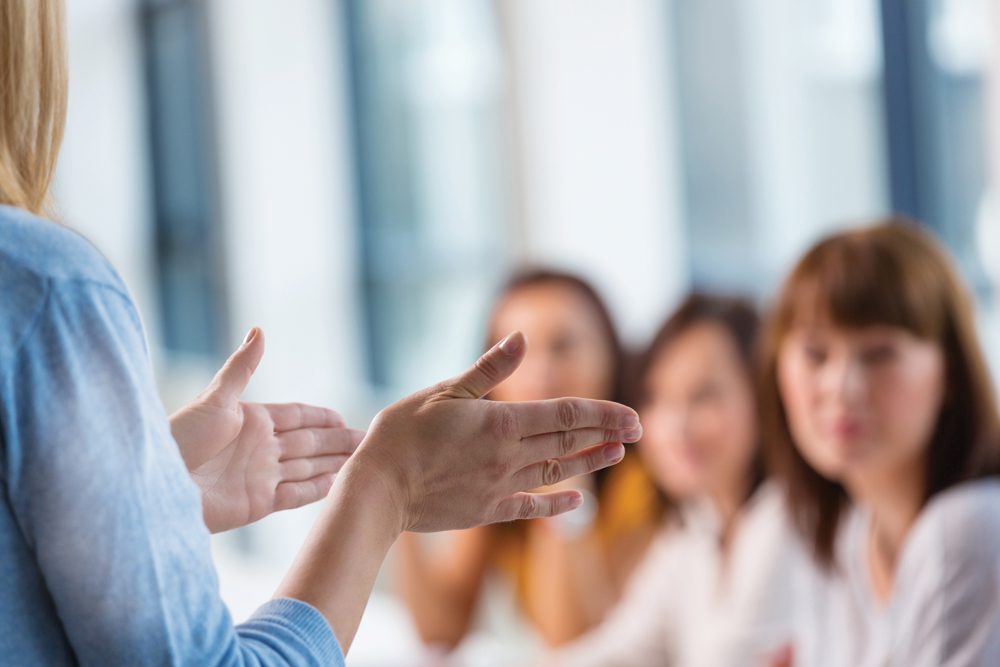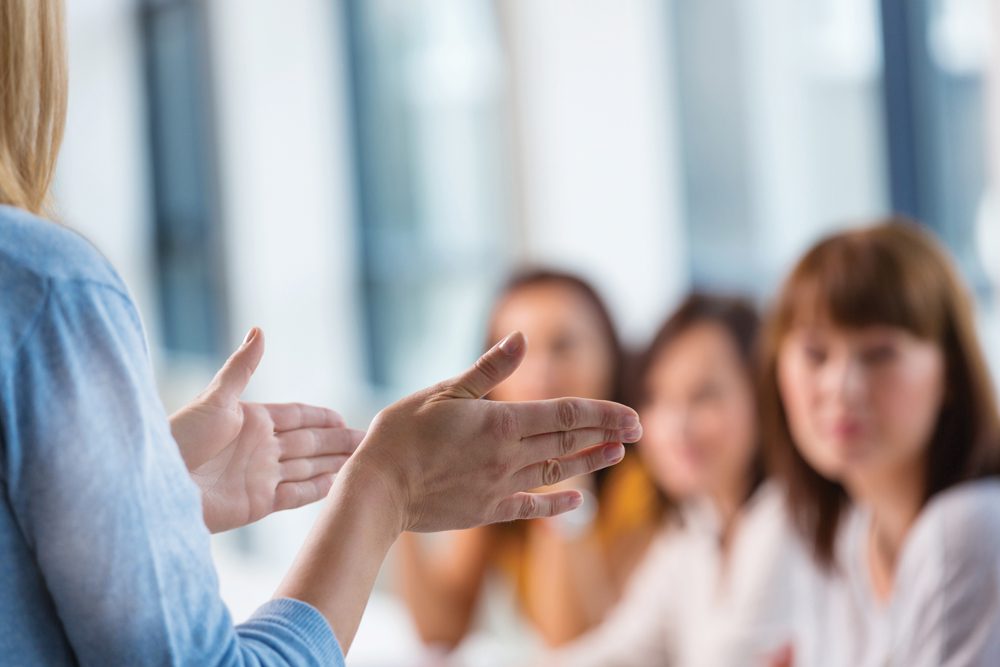 Shelley Sullivan knew she needed to network to make the business she started 10 years ago succeed, but it wasn't easy identifying where to go. "For me, it took a bit to figure out where I might find those people," said Sullivan, who owns Energy Sciences, a Midwest company that delivers custom-designed solutions for reducing energy use and increasing profitability. "The trick is to open up your thinking," she said. "Maybe not find someone in your exact industry. I joined female networking groups and I found intelligent, successful role models. Surround yourself with those women."
Still struggling
Strides have been made over the years by women who have opened businesses, but there may still be a long way to go in closing the gender gap. Just 30 years ago, women represented 4 million businesses in the United States. Today there are 11 million women-owned businesses, which represents 39 percent of all firms.
One of the frustrating challenges is that women-owned businesses still grow at a slower rate and earn less revenue than those owned by men.
Women entrepreneurs also face obstacles when it comes to financing. In "Tackling the Gender Gap: What Women Entrepreneurs Need to Thrive," Sen. Jeanne Shaheen (D-New Hampshire), ranking member of the Senate Committee on Small Business and Entrepreneurship, addressed the need for women to have role models. The report identified a lack of mentors for women as contributing to the perception that entrepreneurship is a male-only endeavor.
Small piece of the pie
The Senate committee report showed women receive only 2 percent of venture capital funds. The financial gender pay gap hurts the ability of women to be successful entrepreneurs by having unequal access to startup funding and financing streams that leave women with fewer credit options and a small portion of venture capital, the report showed.
Women are also behind in serving on corporate boards and as CEOs.
Less than 5 percent of companies in the U.S. have women CEOs and 20 percent of corporate boards are made up of women, says Dr. Sonia Dalmia, Grand Valley State University professor of economics and chair of the economics department in the GVSU Seidman College of Business. Her study, which was researched with GVSU associate professor of economics Dr. Claudia Smith, is based on 2016 data.
"There's been a lot of talk about diversifying corporate boards," Dalmia said. "There's more talk about diversity and less action. Not very many women are available to fill these seats."
Women business owners in manufacturing and automotive industry-centric states face unique challenges. Those industries, as well as the food and agriculture, are underrepresented by women, she added.
"This has the potential to reinforce the stereotype that women are not interested in working in these areas," Dalmia said. "It is important to empower women to gain the skills and embrace the opportunities afforded by a career in these industries."
Look ahead
Women need to start early on setting their career goals.
"Even when women are in business schools, they tend to gravitate to accounting and human resources," Dalmia said. "They also don't tend to choose technical fields. The fields we choose to specialize in college makes a difference."
Dalmia's study also found that women don't have the same access to professional development and career growth opportunities as men.
"To overcome this, more than mentors, women need sponsors who will give them visibility, talk about their accomplishments, and promote them," Dalmia said. "We have adequate role models. The trick is finding them."
They also need to take chances and reach out to people they don't think they would be able to meet or befriend.
"If your goal is to be 'xyz' then it's important to be strategic and be persistent," Dalmia said. "Getting out of a comfort zone and expanding your base is important."
Being courageous also comes into play, with women tending to be less so, compared to men, when applying for jobs for which they believe they aren't fully qualified.
"A lot of times women will not apply for a job if they think they can't fulfill all the requirements," she said. "You don't see men hesitating on that front. This confidence in their own abilities and getting out of that comfort zone will certainly help."
Bringing in the cash
Dalmia's study also found that putting a woman in charge could boost the company's bottom line. Companies led by female CEOs on average are much more profitable, she said.
"Overall, companies with boards comprised of 25 percent women were the most profitable," said Dalmia. "The average size of a company board is approximately 12, and this suggests having three women on boards made a difference to a company's bottom line."
Introducing term limits for board service is one way to narrow the gender gap on boards.
"Most board members tend to be CEOs of companies," she added. "With only 4 percent of the Fortune 500 companies led by a female CEO, to expand the number of women and minorities on corporate boards, companies should make an effort to draw candidates from diverse backgrounds and not just CEOs."
Believe in yourself
Shelley Sullivan of Energy Sciences in Michigan said she learned early on that she had to find confidence, "a sense of fearlessness, self-worth, and knowing who you are as a person, with a firm fitting in that area."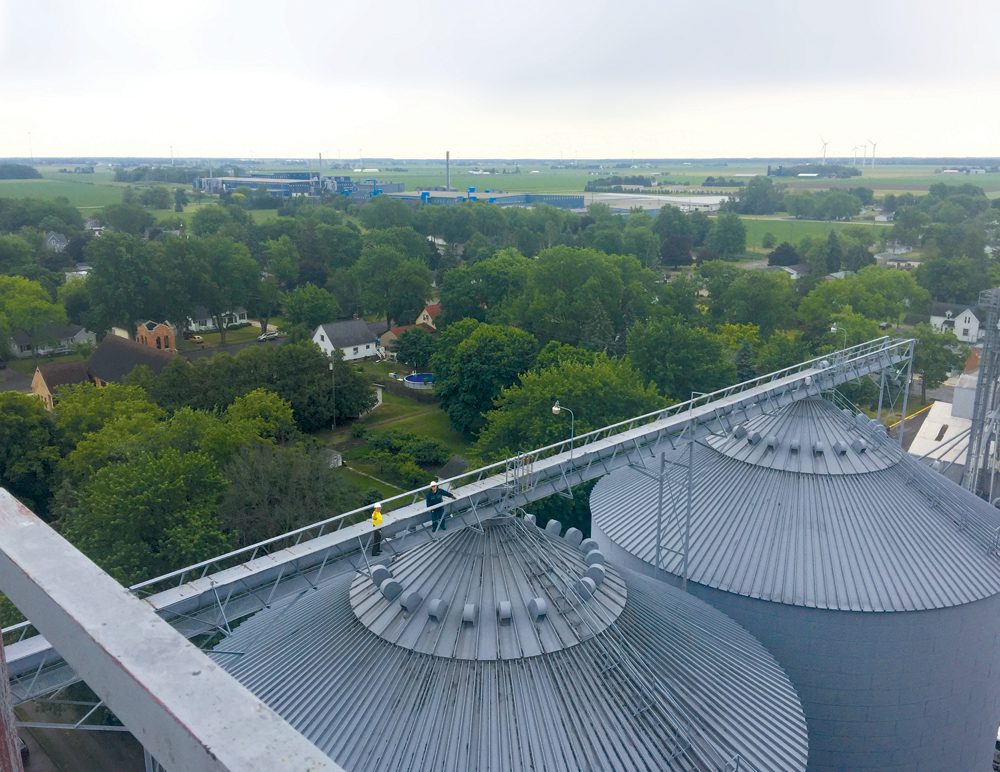 Other pieces of the puzzle of running a successful business, Sullivan said, includes developing a vision for the company, putting in a lot of hard work, hiring a business coach and surrounding yourself with an excellent team who you listen to and whose expertise you value.
Sullivan also recommends women in business seek national certification as a Women Business Enterprise (WBE), a designation available to firms where 51 percent of the business is owned by a female. In her case, Sullivan obtained certification through the Women's Business Enterprise National Council, which provides resources and support for women business owners.
"The annual conferences and workshops they hold are a great place to meet other business women and to market to companies that value a diversified supply base," Sullivan said. "It's another great place to network and find potential clients."
Helping each other
Once women become successful, Sullivan says it's important they support other women in business.
"We all need mentors and we can all be mentors, role models and provide support to other women. We all need to help each other."
Half of Sullivan's 13 employees are women and this includes technical and management staff. Nationwide, women-owned businesses employ only 8 percent of the private workforce in the country and generate a mere 4 percent of business revenue.
Sullivan also found like-minded business people through the Thrive Affinity Groups provided by MichBusiness, that give members opportunities to meet with peers in a confidential forum.
Corp! magazine CEO Jennifer Kluge heads MichBusiness.
The groups consist of 10-15 members who meet monthly to compare best practices and find solutions to issues by developing a circle of trust, where problems and experiences are openly discussed. Different than networking groups, the meetings are not a source of sales leads and direct business involving members is discouraged.
Biggest hurdle
Jan Hubbard, executive director of MichBusiness, said the number one comment she hears from business owners is that they often have nowhere to go for support. "They can't turn to their employees for help and they can't turn to their families," Hubbard said. "So, finding a trusted circle of peers is very important."
Women in business have specific challenges, said Sullivan, a chemical engineer.
Aware of bias
Karen Horting, executive director and CEO of the Society of Women Engineers, said about 18.6 percent of graduates in engineering schools across the country are women. But the number of women engineers in the workforce is much lower, at 12 percent. Those figures have been static for 10 years, she added.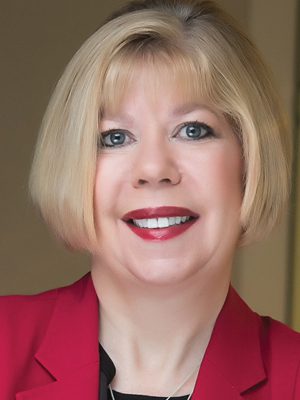 The gap between degree holders and women engineers in the workforce is centered on the "culture and climate" of businesses, Horting said.
"At SWE, we work with employers on advancement, work environment and making sure women have equal access to those things to keep them in the profession," Horting said. "A lot has to do with an unconscious bias."
If a woman has a family, for instance, it might be assumed she wouldn't want to travel for work or make other sacrifices for her job. Horting said they also tend to get placed in customer service type jobs, the reasoning being that they may excel in communication skills.
"We're working with employers to understand those biases and to learn how to address them so they are aware they are there," she added.
Each woman's approach to balancing their family with their work responsibilities is different and men face some of the same issues.
Everyone who has children has work-life challenges, Sullivan said.
"But that's one thing women might feel, as far as the pull," she added. "Women sometimes have more responsibilities, whether they place it on themselves or not."
She found that setting priorities every day in all aspects of her life was important.
"You have to get clear about what are your real priorities," Sullivan said. "We need rest and we need to take care of ourselves to serve our families, teams and clients."
Lending a hand
Luann Sun, owner of LS-Global in Grand Rapids, Michigan, credits classes she took at Grand Rapids Opportunities for Women (GROW) with helping expand her business, which provides product design, development and assembly sourcing among Michigan manufacturers and Asian suppliers.
The 10-year-old business is an industrial component distributor of hardware furniture and it currently has $2 million in annual revenue. Sun is in an elite group, since only 2 percent of women entrepreneurs across the country have more than $1 million in revenue.
The GROW classes "really helped a lot," she said.  GROW provides support for women during every stage of owning a business by helping them connect with mentors, business coaches, counselors and peers. GROW, in operation for 29 years, links business women to get professional advice and provides services to plan, train and educate.
"Our basic mission is that GROW empowers women entrepreneurs to launch, advance and sustain businesses," said Bonnie Nawara, GROW's CEO. "We do it through entrepreneur training, networking opportunities, business lending, coaching and counseling."
Love what you do
"I think the most important thing is that you are doing what you are good at," Sun said. "I've been dealing with the product for 25 years and it was very natural for me to jump into the business."
Experience, expertise and being good with money are other important components for a successful business, she added.
Sun caps her spending at $1 million annually. "I don't want to overspend my spending capacities," she said.
Sun said she doesn't believe there are specific obstacles preventing women to succeed in her field.
Changes happening
Cythina Alt, chairperson of Agape Plastics, also in Grand Rapids, said she has seen a slow shift over the years when it comes to attitudes about women business owners.
In her company, which makes custom injection molders used to produce plastic parts for the automotive industry, Alt employs about 260 people.
Her husband started the business almost 40 years ago but when he died 25 years ago, she took over.
"I've been in charge since," Alt said. "It was a man's world and it still is. It was worse then. I would go to meetings and I would be the only woman there at a table of 10."
She remembers one meeting where a man at the table of business owners assumed she was a secretary and asked for her to take notes.
"A lot of that is changing," Alt added. "Just like anybody else, do your research—male, female or alien."
She emphasized, however, the importance of women being "who they are and not trying to act like a man."