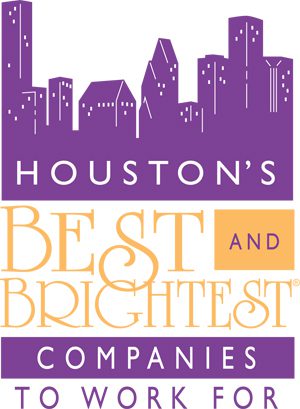 To be a leader in the business community, you must offer competitive packages and care about your employees as if they are family. A successful company knows that it is only as strong as its least happy employee, and so taking care of your people matters more than just about any other business function.
Houston's leading companies prove their success – with year-over-year results and with the satisfaction of their people. Houston's 2015 Best and Brightest Companies to Work For top award winners – ABIS Inc., for Best of the Best Small Business, and GAAP Financial Services, Elite Overall Best of the Best – exemplify the traits of really great companies.
Successful companies attract outstanding employees to great workplaces, communicate their vision clearly and frequently, and create compensation packages that continually grow and care for the people receiving them. It is no small thing to be known as one of the Best and Brightest Companies – it's a constant effort to scrutinize protocols and approach and make sure that a workplace is more than simply a job for the people who inhabit it. It's a second family, a passion, a life's calling.
ABIS and GAAP epitomize diversity and inclusion principles, encourage employee achievement, participation and recognition and promote professional development for every position. Their employees thrive on an enviable work-life balance that actually balances work and home life.
And their strategic company performance consistently propels them to be leaders in innovation in their industries.
They are also leaders in the Houston community.
The Best and Brightest Companies to Work For national competition identifies and honors organizations that display a commitment to excellence in their human resource practices and employee enrichment. Organizations are assessed based on categories such as communication, work-life balance, employee education, diversity, recognition, retention and more. All participating companies receive a complimentary assessment report and benefits throughout the year. Winning companies are invited to celebrate in one of the many event regions.
Here's a closer look at the top winners from Houston's Best and Brightest Companies to Work For.
Best of the Best Small Business Elite award – ABIS Inc.
Ask for a few words to describe this innovative solution provider and you'll hear phrases like "devotion to employees," "growing their company by hiring the right people," "true team atmosphere."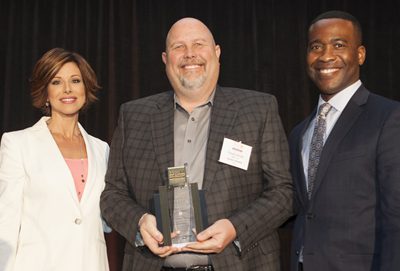 Perhaps that's because the company's mission – to improve your life by improving your business – resonates with just about everyone.
ABIS Inc. started a long time ago, when CEO Russell Schulte became a computer programmer in his teens. He was so good at getting inside the very first computers and making them work better that he ended up educating his college professors. Which is why he eventually dropped out to start a business that has evolved and grown exponentially over four decades.
Originally known as Houston Information Company, it was a one-man show until 1990, when Schulte committed to expanding his team and spreading his vision. He also changed the name to ABIS – Advanced Business Information Systems- and in the early 1990s, won the Houston 100 Award for Fastest Growing Companies.
As a young CEO, Schulte attended a lot of CEO roundtables, where his peers wanted the software programs he was writing. That was the impetus for focusing the company on creating software solutions that "help companies automate."
The one question that motivates ABIS Inc. is how can they make companies and peoples' lives better? That drives every new offering, every innovation.
It also drives the corporate culture.
Of the 16 employees, many work at the Houston headquarters, but the CIO is in Louisville, consultants are constantly on the road and they all know that they are trusted to get the job done without having to be chained to a desk. Schulte believes in the adage, "Change your software, change your life."
By automating systems, ABIS ensures that work gets done right and no one is blamed for mistakes. In that notion, everyone comes out on top – companies are efficient and organized, employees don't have to worry about human error, and everything moves smoother, faster, more streamlined.
They say, "When you use our software, Adjutant, to streamline and mistake-proof your operations, the result will be increased productivity, customer service, and overall business performance. We firmly believe that what gets measured is what gets done—and Adjutant helps you stay on top of every aspect of your business."
At one company, the software eliminated the need for warehouse employees to scan bar codes. At first, the employees were annoyed that software had replaced them and worried that they might lose their jobs. But the opposite happened. Employees do work they are comfortable with while the scanning happens without fail thanks to the software and fewer mistakes are happening. The warehouse employees invited Schulte to a pizza party to thank him.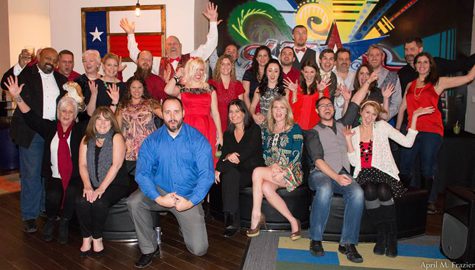 Automation may be the key to efficiency in an organization, but the idea is not to replace people. Corporate value number one for Schulte is to invest in your people.
"We've created this familia atmosphere – it's the coolest office in the world," Schulte says. "We have our own gym and showers, night club, all the desks have motors on them, the best ergonomic chairs money can buy. You have to be really good to people and try to take care of them the best you can by creating a family – they all try to take care of not only your customer, but each other, and everything works out."
Schulte brags about his corporate culture to other CEOs, insisting that "if you start changing your culture and caring about it, you'll see" exponential growth in the bottom line and in your company's success.
ABIS holds a monthly team building exercise called "First Friday Familiarity," which begins with a meal. Every department shares information, which is followed by a team exercise such as everyone going to the park for a scavenger hunt. They end the day with a happy hour and social time to understand each other better and forge connections.
Managers facilitate one-on-one meetings with their direct reports on a regular basis. The meeting, they say, is often more social than business, and organized: 10 minutes to share what's happening in their life, 10 minutes for the manager to share, 10 minutes for professional development. Company-wide "shout-outs" are shared at every Monday Morning Meeting, recognizing colleagues for their great acts.
Training is a prized function for this company. The first 90 days for every new hire is devoted to training, with career development in focus. ABIS' hiring process is detailed and long, with every person in the company weighing in on the candidate. At any time, a team member can opt the candidate out of consideration by sharing a concern.
What makes this company one of the Best and Brightest is its overall perspective on quality of life. It's not enough to merely move commerce and achieve bottom line success. The people behind the vision have to be healthy, happy and whole, and that is definitely part of this corporate culture.
Houston's Elite Overall Best of the Best: GAAP Financial Services
When a company's base compensation average increase over the past year was 10 percent, with workforce growth of at least 11 percent, you know you have a company with its values in place.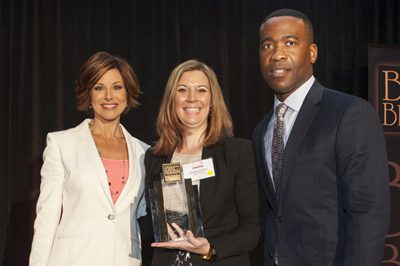 That's GAAP Financial Services, winner of Houston's Elite Overall Best of the Best award for Best and Brightest Companies to Work For.
GAAP believes in order to attract and retain top talent they need to compensate employees accordingly. Through Payscale, they analyze salaries based on job title, location, years of experience, industry, education, and skills. Based upon the report results, they will compensate employees, at a minimum, within the 75th percentile. Pay increases and bonuses are determined by overall performance, tenure, and level of employment.
Driven by the knowledge that "change is constant," GAAP Financial Services helps companies easily weather changes in the business environment by improving processes and coming up with innovative and tailored solutions. The company provides outsourced solutions in administration, accounting, human resources, safety, information technology and COO-CFO management.
The company is the brainchild of CEO Scott Johnson, who spent 20 years in the banking industry working with business owners in various industries. Exposed to so many aspects of business, as well as the challenges entrepreneurs and CEOs face, Johnson later worked in energy services, identifying risks and implementing work flow solutions to minimize those risks.
His previous experiences empowered him with the insight to create GAAP Financial Services "as a way to consolidate the best administrative, accounting, HR, safety and IT service professionals who service various clients with similar needs."
The goal is to help companies achieve great results and improve the way personnel work so that the company can see better return on their investment of time and talent.
Of course, Johnson knows that the way to compile a successful team is to attract the best talent and offer them a package they can't refuse. With that in mind, 41 percent of base compensation is spent on benefits. All pay range scales at GAAPFS are above market rates. Compensation is big because it is a key motivator, Johnson believes.
More than that, though, the company pays employees' premiums for medical, dental and vision insurance as well as all of their dependents. Work-life balance is prized at GAAPFS, where time off for family commitments is encouraged through two weeks of paid vacation, two weeks of sick time, holidays off and one week of paid time every year to volunteer for a nonprofit of the employee's choosing.
Employees stay at GAAPFS for an average tenure of 11-20 years, evidence that it's a great place to work. GAAPFS has created a positive and productive culture that is also a trusting workplace where new ideas and suggestions are encouraged.
The company mission and vision are communicated frequently through many forms of communication. And community involvement is a prized value for the company. More than 6 percent of sales is reinvested in the community through charity donations and volunteer time.
Every aspect of a well-balanced life is taken into consideration by the leadership of this company. Employee achievements are recognized in many ways, culminating in a company-wide picnic at the president's home, where employees and their families are invited for a day of fishing, boating, entertainment, food and carnival.
Employees are encouraged to seek professional development opportunities for personal and professional satisfaction. The hiring process is also a company-wide effort, with recruitment both internally and externally and recommendations for potential candidates invited from current staff.
Communication is key and while many communication vehicles already exist throughout the company, GAAPFS is implementing a new Human Resources Information System to make communication even more effective than it already is.
At GAAPFS, simplicity and repetition foster understanding and retention. Keep it simple, repeat the message, make sure everyone is listening.
Part of the company's philosophy includes building a sense of family among team members. For many employees, GAAPFS is a second family, with the freedom to learn and grow, and have fun while working hard.
Join us in celebrating all the leaders in Houston's Best and Brightest Companies to Work For Awards.
ABIP, PC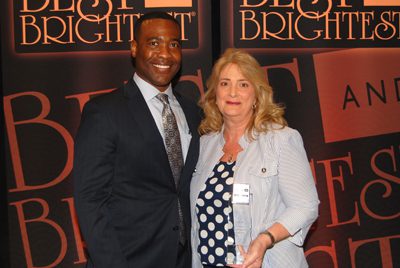 Houston
www.abipcpa.com
ABIP assists its clients with tax, audit and advisory services to stay ahead of a fast paced and ever-changing business environment. ABIP has three primary departments: Assurance (audits, reviews and compilations), Tax (Corporate, Partnership and Individual) and Consulting & Advisory Services, which allows them to provide assistance at every stage of a client's growth cycle.
ABIS Inc.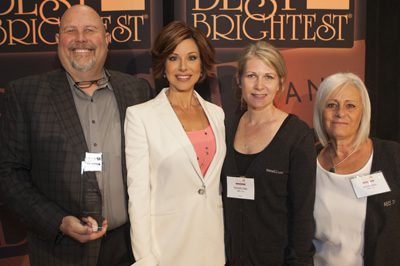 Houston
www.abiscorp.com
ABIS Consulting Group is a Houston-based consulting firm specializing in business process automation through technology and software solutions. Adjutant, its flagship enterprise software solution, enables clients to do more with less and gives them the insight to make informed business decisions. ABIS is the 2015 winner of the Best of the Best Small Business award.
Amigos de las Americas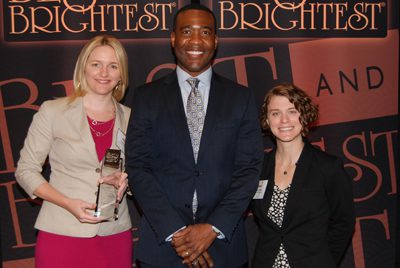 Houston
www.amigoslink.org
Amigos de las Américas (AMIGOS) inspires and builds young leaders through collaborative community development and immersion in cross-cultural experiences. AMIGOS empowers its participants to leave their comfort zone and discover what is possible. Living and working with communities across the Americas gives young people the chance to learn and grow as leaders.
ARA Newmark
Houston
www.aranewmark.com
ARA Newmark Company is the largest full-service investment advisory firm that focuses exclusively on the brokerage, financing and capital sourcing of multihousing properties, including conventional, affordable, distressed assets, notes sales, seniors, student and manufactured housing and multihousing land. With offices across the nation and more than 100 brokers focused exclusively on multifamily housing, ARA Newmark leverages its market expertise and relationships to streamline the brokerage process.
ARCADIS-US, Inc.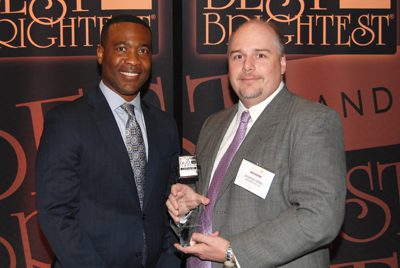 Houston
www.arcadis-us.com
ARCADIS provides consultancy, design, engineering and management services in the fields of Infrastructure, Water, Environment and Buildings. They can bring the resources of their large global organization – with corporate headquarters in Amsterdam – to support implementation of simultaneous projects, providing clients with an extensive international network supported by strong local market positions.
Ashley Ellis
Houston
www.ashleyellis.com
Ashley Ellis is a nationwide Information Technology and Engineering Recruiting/Staffing firm, focused on staying ahead of the industry through excellent customer service and constant drive toward improvement. Team AE is built on the simple two-pronged foundation of expert service and exceptional teamwork. They are dedicated to creating strong, long-term relationships with each client and candidate.
Asset Plus Companies
Houston
www.assetpluscorp.com
Asset Plus Companies is a Houston-based real estate management firm specializing in maximizing value for owners, developers and investors of conventional, student, affordable, tax credit, military and senior housing nationwide. Dedicated to providing the highest level of customer service and optimum results, Asset Plus' success stems from its cohesive, positive corporate culture that encourages creative, free-thinking. This environment results in custom-tailored business and marketing plans.
Automated Voice & Data Solutions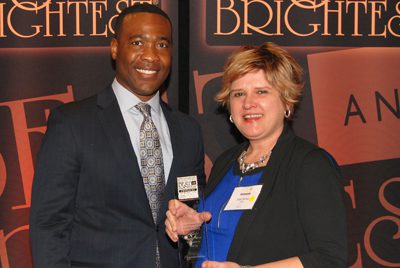 Houston
www.AVDS.com
Automated Voice & Data Solutions provides software-based IP-PBX systems, VoIP, interactive voice response, and other innovative communications solutions that deliver measurable results to government agencies, enterprises, and contact centers of all sizes. A woman-owned company founded in 1992, AVDS designs, installs, and maintains advanced communications solutions for all types of industries, businesses, government and education.
Bamboo Realty Inc.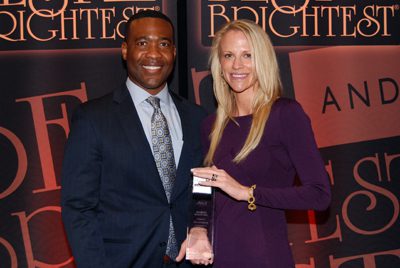 Houston
www.bambooleasing.com
Bamboo Realty's real estate professionals have a sole objective: Find your perfect place to call home, whether it's a house, loft, apartment, townhome or condo. Bamboo Realty specialties include urban areas and green living options and for every lease or purchase they make a donation to charity. They have helped thousands of people relocate and find an apartment, loft or townhome for rent in Denver and Houston, Dallas and Fort Worth, Texas.
Barhorst Insurance Group Ltd, dba iscential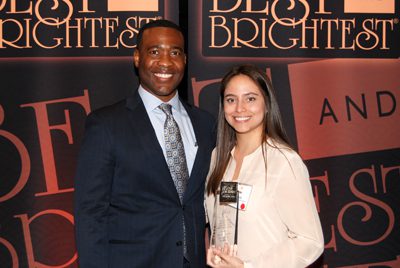 Houston
www.iscential.com
Iscential provides a full range of insurance and financial services for families and businesses, including: auto, motorcycle, boat, homeowners, life, farm, flood, commercial, Texas Workers Compensation, administrative services, annuities, mortgages, mutual funds, pensions, long-term savings plans and health and productivity services. Founded in 1993 as a Nationwide Insurance agency (and then known as the Barhorst Insurance Group), today Iscential represents more than 50 insurance carriers. In 20 years, the firm has grown to more than 100 employees and 20 locations in Texas.
BDO USA, LLP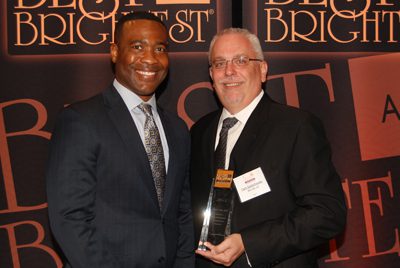 Houston
www.bdo.com
BDO is a U.S. professional services firm providing assurance, tax, financial advisory and consulting services to a wide range of publicly traded and privately held companies. BDO's Core Purpose is helping people thrive, every day. It is, fundamentally, why they exist as a firm, and it applies as much to clients as it does to employees.
Benchmark Hospitality International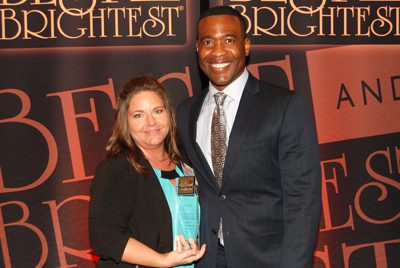 Houston
www.benchmarkresortsandhotels.com
Benchmark Hospitality International is a globally recognized, award-winning independent resort, conference center, and hotel management company.
Birkman International Inc.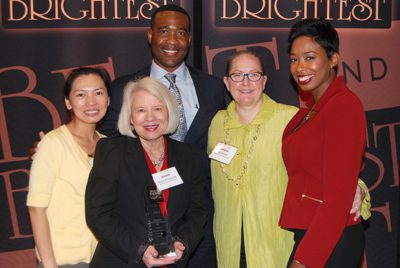 Houston
www.birkman.com
A publisher of online assessment services. Their services support coaching, leadership development, team building, career outplacement / management, hiring, and more. In the more than 60 years since the organization began, the goal has been quality and excellence, both scientifically and professionally. Much time, effort, and resources go in to making sure the assessments from Birkman are reliable and valid and the technology that delivers them is fast, secure and accessible 24/7.
Blinds.com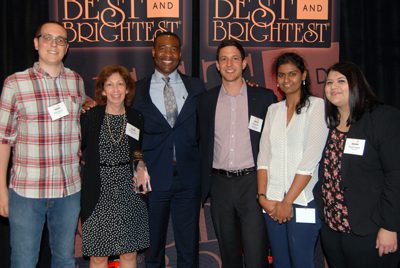 Houston
www.blinds.com
Blinds.com is the world's largest online window covering store – covering millions of windows with a smile and award winning customer service. In 2013, Blinds.com was the Best of the Best Medium Business Overall, and in 2012 they were Best of the Best Overall in the Best and Brightest Companies to Work For awards.
Boxer Property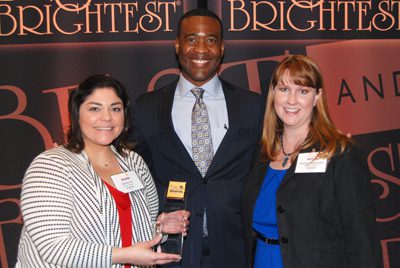 Houston
www.boxerproperty.com
Boxer Property is an innovative commercial real estate investment and management company that specializes in maximizing the value of under-performing properties through aggressive leasing and hands-on management. Boxer's teams bring together professional expertise in commercial real estate, leasing, accounting, construction, renting office space, design, and maintenance to build value and provide the highest quality management.
Burleson LLP
Houston
www.burlesonllp.com
Burleson LLP is a full-service law firm devoted primarily to the oil and gas industry. Known for its expertise in energy – and with a presence in every major North American producing region – the firm also represents companies in matters that include litigation, mergers and acquisitions, tax, regulatory, real estate, bankruptcy and restructuring, finance, insurance, and labor and employment.
Career and Recovery Resources Inc.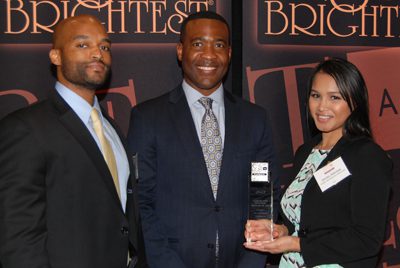 Houston
www.careerandrecovery.org
Career and Recovery Resources, Inc. is a non-profit, United Way agency established in 1945 with a mission to help people identify and overcome barriers to employment. They provide a wide array of services to a diverse population challenged by barriers such as older age, illiteracy, disabilities, homelessness, lack of skills, substance abuse, and at-risk behavior. Their employment programs help individuals prepare for entry into the job market, identify employment opportunities, and learn job retention techniques.
Carlton Staffing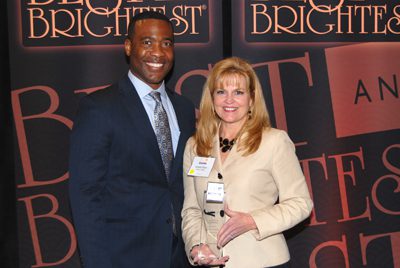 Houston
www.carltonstaffing.com
Carlton Staffing, headquartered in Houston, has been providing staffing solutions to Houston, Dallas and Fort Worth companies for more than 30 years. Consistently ranked among the leading firms for office, light industrial, technical, skilled trades, and accounting and finance staffing, Carlton Staffing has earned a reputation as a staffing company that focuses on quality over quantity.
Carroll Insurance Agency
Houston
www.carrollins.com
Carroll Insurance Agency assists businesses and individuals in managing and protecting their assets. They help clients navigate an ever evolving environment around all types of business and personal insurance and related risk management products and practices.
Centre Technologies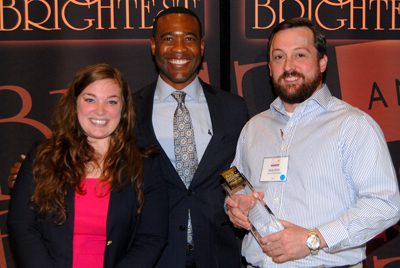 Houston
www.centretechnologies.com
Centre Technologies is a privately-owned, leading IT company that provides IT solutions for businesses of all sizes in Texas and Louisiana. Since 2006, Centre Technologies has combined technology with business insight to create a customized set of services as unique as the organizations they were created for. Their approach to enhancing businesses with IT operates under the principle that, "Technology is the Centre of every business."
Champion Energy Services
Houston
www.championenergyservices.com
Champion Energy Services is a residential and commercial electric company. Champion Energy serves residential, governmental, commercial and industrial customers in deregulated electric energy markets in Texas, Illinois, Pennsylvania, Ohio, New Jersey, Maryland, Massachusetts and New York.
City of Nassau Bay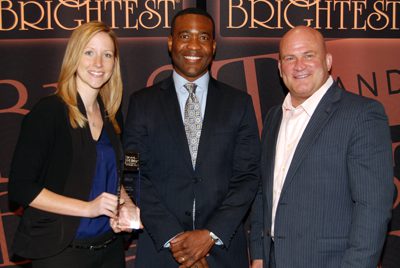 Nassau Bay
www.nassaubay.com
The City of Nassau Bay has a council-manager form of government. The Nassau Bay voters elect the mayor and six councilmembers. The council appoints the city manager, who is responsible for the proper administration of all city affairs. Nassau Bay is a full service municipality including police and EMS. The city also has a volunteer Fire Department.
Commercial State Bank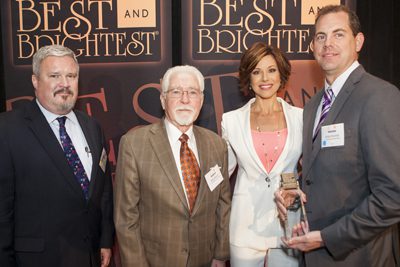 Houston
www.csbec.com
As a community bank, Commercial State Bank has helped businesses thrive since 1921. Initially established in El Campo, Texas, they have expanded into more communities with branches in Humble, Katy-Fulshear and Palacios. They have become a trusted resource, setting a high standard of banking performance.
Conway MacKenzie
Houston
www.conwaymackenzie.com
Conway MacKenzie is the premier restructuring and financial advisory firm to the middle market – across industries, and across the country, Conway MacKenzie delivers hands-on financial, operational and strategic services that help healthy companies grow and troubled companies get back on track.
CORE Communications Inc.
Houston
www.core-communicationsinc.com
CORE Communications is a privately owned sales and consulting firm that generates and acquires new accounts for larger, nationally recognized companies. Founded in August of 2011, they are rapidly growing in the Houston market due to client demands for improved sales. They realize account managers are an essential factor in the company model for success and they are committed to constantly challenging them to grow and develop professionally, as well as personally.
Cresa Houston
Houston
www.cresa.com
Cresa Houston provides a fully-integrated platform of commercial real estate services aimed at representing the corporate space user. As North America's largest tenant representation firm, Cresa has 58 offices in the United States and Canada. Through its international locations and partnerships Cresa covers more than 200 locations in 40 countries.
Dawson Van Orden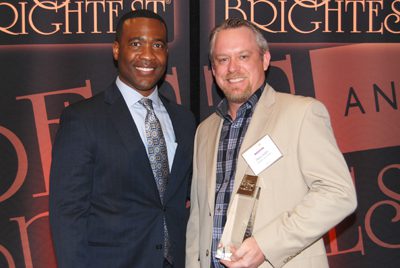 Houston
www.dvoeng.com
Dawson Van Orden is a growing, family-owned, full-service Civil, Structural, MEP and Technology Consulting Engineering firm in Houston.
Dean's Professional Services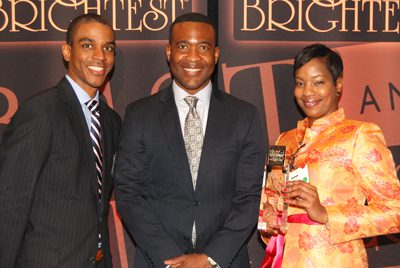 Houston
www.deansprofessionalservices.com
Dean's Professional Services is a national and award winning staffing, staff development, and consulting company. In 2013, they were Best of the Best Small Business Overall, and in 2012, Best of the Best Small Business Overall, in the Best and Brightest Companies to Work For awards.
EHRA Engineering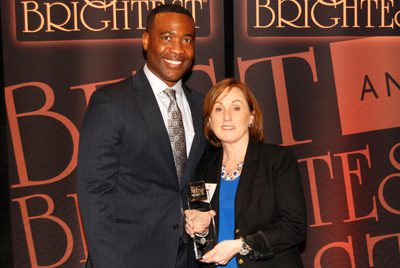 Houston
www.ehrainc.com
EHRA Engineering is a full service civil engineering, land surveying, land development, construction management firm, serving the Houston area since 1936. The firm was established as Edminster Engineering Company by its founder Truman C. Edminster, Sr. in Houston.
Employer Flexible
Houston
www.employerflexible.com
Employer Flexible is a comprehensive business outsourced solutions provider that combines intuition and expertise to help its clients impact what matters to their organization. The company's lines of service include HR Solutions, such as PEO, Recruitment Solutions and Managed IT Solutions.
English + Associates Architects Inc.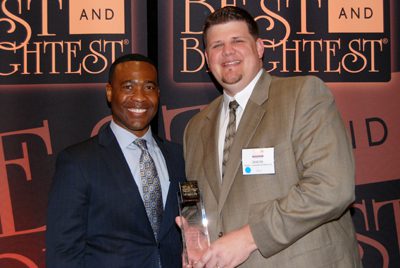 Houston
www.english-architects.com
English + Associates Architects Inc. is a full service architectural and interior design firm specializing in high-performance, green-design solutions. They believe optimal design solutions evolve from fully understanding what drives success in clients' organizations, and are committed to being good stewards of the environment and furthering the advancement of the design profession.
EPMA
Houston
www.epmainc.com
EPMA is an Enterprise Project and Portfolio Management consulting firm focused on the Microsoft PPM solution. They have stayed true to their mission of becoming the leading PPM consulting company by helping companies transform the way their business is managed – and they believe the best place to start is with their own.
ESE Partners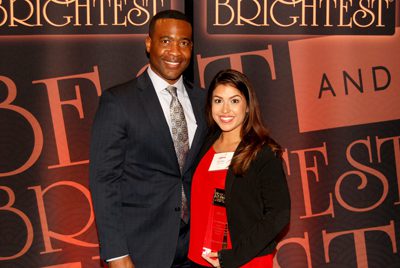 Houston
www.esepartners.com
ESE Partners, a small business enterprise (SBE), is a full service environmental engineering consultancy offering remediation, brownfields, compliance and natural resource related services. Headquartered in Houston, ESE provides global environmental engineering services to both the public and private sectors.
Evolve Performance Group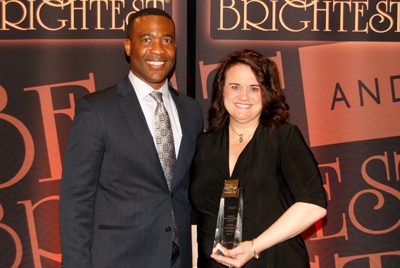 Bryan, Texas
www.evolvepg.com
Evolve Performance Group is a data-driven, performance-oriented, consulting company. They help clients drive real profit increases by aligning employee interactions to engage customers. Their employee and client engagement survey instruments tie directly to business performance metrics such as safety, per person productivity, quality, turnover, client loyalty and revenue.
Excalibur Exhibits
Houston
www.excaliburexhibits.com
Excalibur Exhibits is a full-service trade show and event marketing firm that specializes in creating memorable trade show displays, corporate interiors, and corporate events that make a big impact. Excalibur Exhibits wants you to get the right message to the right audience, every time.
Fifth Ring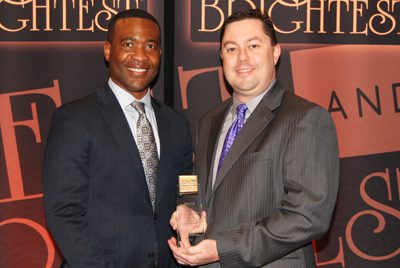 Houston
www.fifthring.com
Fifth Ring is an integrated, global B2B marketing communications agency with five key disciplines: brand and strategy, creative, digital media, PR & advertising. Through the right mix of brand and strategy, digital media, creative, public relations, advertising and exhibitions, every piece of work aims for a common goal: to strengthen their clients' market positions.
Fitts, Roberts & Co. P.C.
Houston
www.fittsroberts.com
Fitts, Roberts & Co. P.C. strives to deliver quality accounting, tax, attest, advisory and planning services to their clients at the highest possible level of service. Their certified public accountants and consultants use today's technology, tools and strategic alliances to reach far beyond Houston. Their shareholders and staff demonstrate their global reach — fluency in seven languages, including Spanish, French and Mandarin.
GAAP Financial Services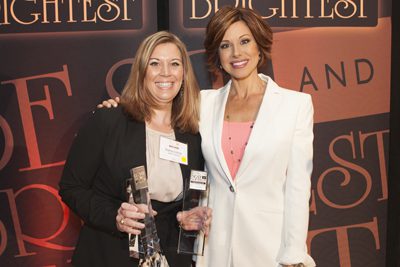 Houston
www.gaapfs.com
GAAP Financial specializes in providing solutions to business's. Their team of experts in administration, accounting, HR, safety, regulatory, IT and COO-CFO Management fields can assist a business on projects or in providing long term solutions. GAAP Financial Services was the the 2014 Best of the Best Small Business; and in 2015, the Best of the Best Overall Winner in the Best and Brightest Companies to Work For awards.
Gables Residential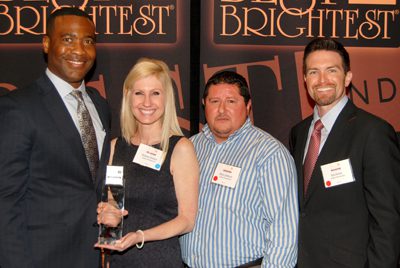 Houston
www.gables.com
Gables Residential is a vertically integrated real estate company specializing in the development, construction, ownership, acquisition, financing and management of multifamily and mixed-use communities. Gables manages approximately 35,000 apartment homes and 400,000 square feet of retail space nationwide.
GBH CPAs, PC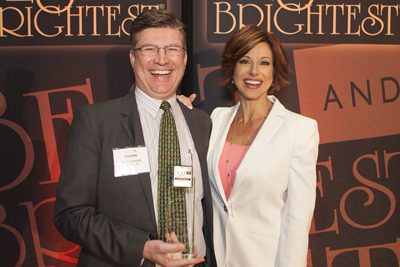 Houston
www.gbhcpas.com
GBH CPAs, PC is an SEC audit firm located in Houston. Their focus is delivering audit, tax and advisory services to small and medium publicly-traded and private companies.
Gunda Corp.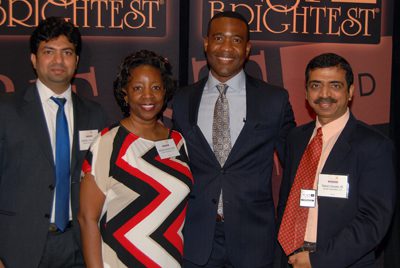 Houston
www.gundacorp.com
Gunda Corp. is a Houston-based consulting firm founded in 2001 that provides planning, design and management services in all aspects of civil, traffic and transportation engineering, public works and municipal services, and program and construction management.
Hitachi Consulting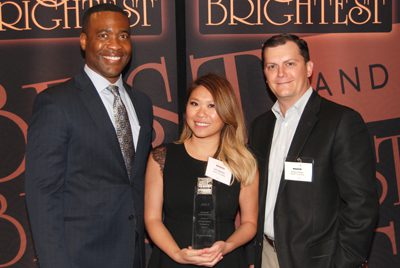 Houston
www.hitachiconsulting.com
Hitachi Consulting is a global consulting company, a recognized leader in delivering proven business and IT strategies and solutions to Global 2000 companies across many industries.
Hoover Container Solutions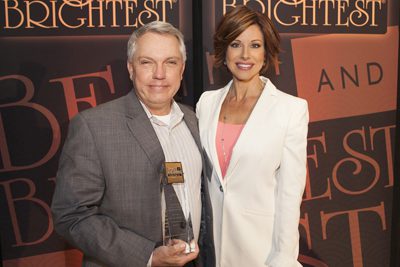 Houston
www.hooversolutions.com
Hoover Container Solutions is a leading global provider of chemical tanks, cargo carrying units and related products and services. Since 1911, Hoover Container Solutions has provided liquid handling solutions and services to the chemical, petrochemical, food and beverage, and other industries.
Houston Marriott North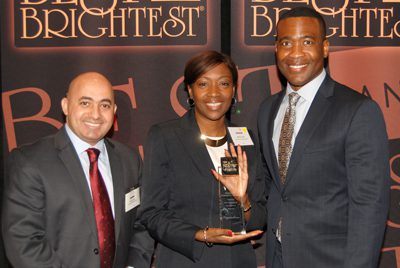 Houston
www.marriott.com
Houston Marriott North, just minutes away from the George Bush Intercontinental Airport (IAH), welcomes guests to revitalized guest rooms and amenities.
Houston Minority Supplier Development Council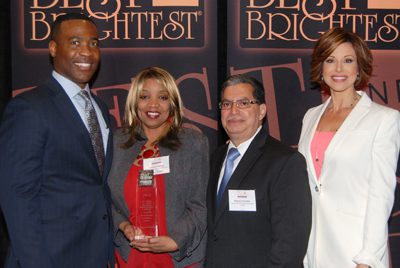 Houston
affiliate.nmsdc.org/hmsdc
The mission of the Houston Minority Supplier Development Council (HMSDC) is to actively involve its members in efforts that will increase and expand business opportunities and business growth for minority business enterprises (MBEs).
Houston West Chamber of Commerce
Houston
www.hwcoc.org
The Houston West Chamber of Commerce – "In Business. For Business" – aims to be the choice for business and community by promoting economic growth and a superior quality of life in the West Houston communities.
hrQ Inc.
Houston
www.hrQinc.com
hrQ provides Human Resources talent to organizations on a national basis, via national Human Resource search, contract Human Resource staffing and Human Resource consulting. They are headquartered in Denver, Colo., with offices in San Francisco, Dallas and Houston.
HVJ Associates Inc.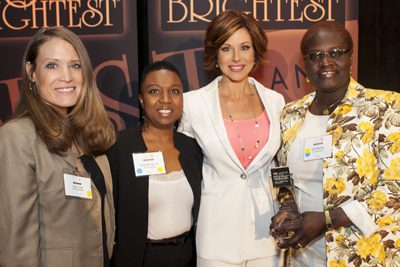 Houston
www.hvj.com
HVJ Associates, Inc. (HVJ) provides a range of geotechnical, construction material, environmental and pavement engineering services. HVJ, a Texas corporation founded in Houston in 1985, has been providing engineering services for more than 25 years.
Jackson Cooksey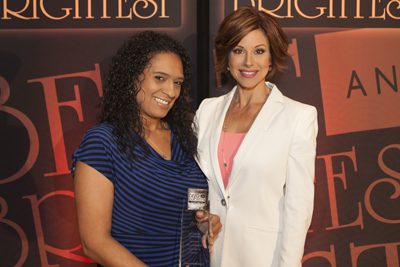 Houston
www.jacksoncooksey.com
Jackson Cooksey's world-wide, comprehensive real estate services include acquisition, dispostion, transaction management, build-to-suit, sale-leaseback, portfolio management and consulting.
Kelly S Mathews LLC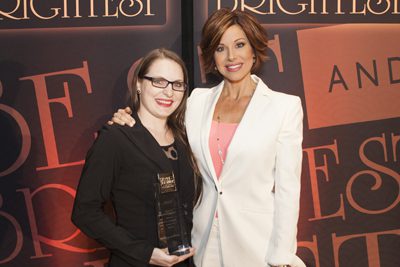 Houston
www.ksmllc.com
Kelly S Mathews provides volume-based U.S. state and federal motor fuels tax compliance, consulting, and software implementation services to companies in the oil and gas industry to enable them to successfully comply with the complex tax requirements in this specialty tax area.
Keystone Resources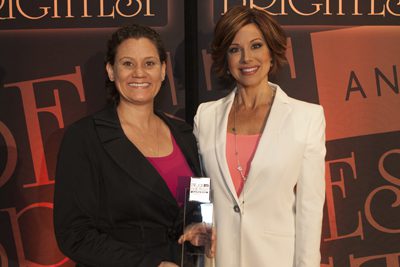 Houston
www.keystoneresources.com
Keystone Resources offers big ideas and creative solutions. They are a full service boutique agency specializing in marketing collateral and branding campaigns that generate results.
KIPP Houston Public Schools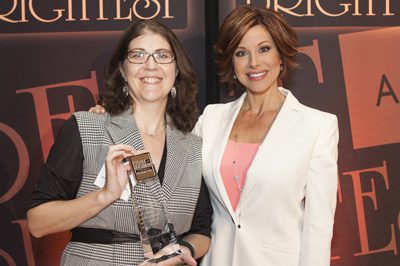 Houston
www.kipphouston.org
KIPP, the Knowledge Is Power Program, is on a mission to develop in underserved students the academic skills, intellectual habits, and qualities of character necessary to succeed at all levels of pre-kindergarten through 12th grade, college, and the competitive world beyond.
Klotz Associates Inc.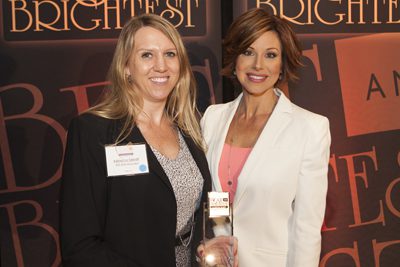 Houston
www.klotz.com
Klotz Associates is a Texas-based civil engineering firm with an emphasis on public works and infrastructure projects.
Kuraray America Inc.
Houston
www.kuraray.us.com
Kuraray is a world leader in specialty chemicals and functional materials. They are committed developing products that ensure quality and value while helping their customers differentiate themselves from their competition.
Lasco Enterprises LLC
Houston
www.lascoenterprises.com
Lasco Enterprises owns and operates nine wine-centric restaurants across Texas, including The Tasting Room, MAX's Wine Dive, and Boiler House Texas Grill & Wine Garden. With locations in Houston, Austin, San Antonio and Dallas, the company prides itself on providing guests with food and wine "destinations" where exceptional experiences are the norm and the employees come to stay.
Logical Innovations Inc.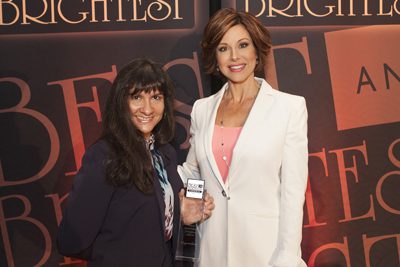 Houston
www.logical-i2.com
Logical Innovations, Inc. is a woman-owned SBA-certified 8(a)/Small Disadvantaged Business, providing technical and business solutions for federal and commercial clients since 2006. They are headquartered in Houston, with satellite offices in the Washington, D.C., area, Ohio and California.
Malonebailey LLP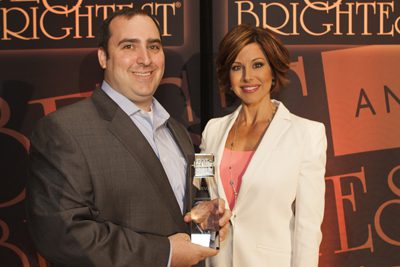 Houston
www.malonebailey.com
Is a market-leading, full-service accounting firm delivering high-quality small and middle-market private and public company audit and tax services. Founded in 1982 by John C. Malone, they have 65 employees — and growing—with offices in Houston, Shenzen and Beijing.
Manhattan Resources
Houston
manhattanresources.com
Manhattan Resources is an elite executive search firm with deep roots in several energy-related industries, primarily energy, oil and gas and petrochemicals. Their objective at Manhattan Resources is to find the right candidate for every position, not simply placing people in jobs.
Maxoil Solutions Inc.
Houston
www.maxoilsolutions.com
Maxoil Solutions Inc. is a specialized process engineering, flow assurance, and production chemistry consultancy. The combination of mechanical, chemical, and operational skills allows Maxoil the unique ability to deliver solutions reflecting a holistic approach to root cause analysis, all while keeping the goal of minimal CAPEX and reduction of OPEX.
McIntryre Youngblood Recruiting LLC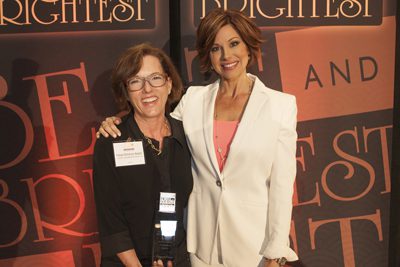 Houston
www.myrecruiting.biz
McIntyre & Youngblood Recruiting LLC specializes in placement of quality accounting, finance, legal and administrative professionals in Houston, New Orleans and Dallas. They concentrate on serving a small number of clients, enabling them to provide a hands-on relationship based approach.
Medical Research Consultants (MRC)
Houston
www.mrchouston.com
MRC provides powerful solutions to medical-legal challenges. Nationally recognized for their integrity and entrepreneurial spirit, MRC's innovative and custom-tailored services enable clients to make sound business decisions based on medical facts. They are an industry leader in providing support to mass torts involving catastrophic events, pharmaceutical products, medical devices, and exposure to toxic substances.
MiddletonRaines+Zapata LLP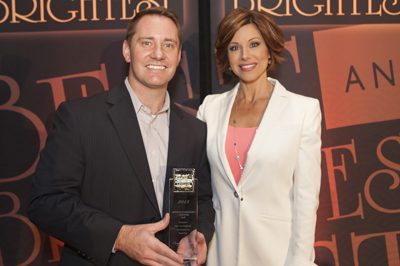 Houston
www.middletonraines.com
MiddletonRaines+Zapata provides tax, audit, and advisory services to privately held, middle-market businesses and individuals. The firm has developed a reputation for delivering innovative accounting and tax solutions through a high-energy, hands-on customer service model.
Miller Grossbard Advisors LLP
Houston
www.millergrossbard.com
Miller Grossbard Advisors, LLP is a full service tax, accounting and business consulting firm. Since inception, the firm has fostered a participatory relationship among the team members as well as with clients. This give and take relationship enables all parties to be involved in a process that advances the client's business objectives.
Murphy's Corporate Lodging Inc.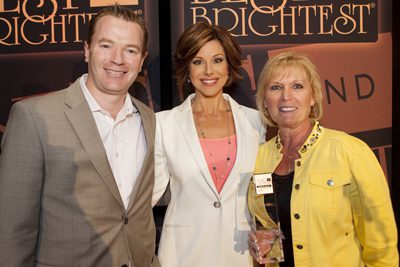 Houston
www.corplodge.com
Murphy's Corporate Lodging provides premium corporate housing with personal, friendly guest services 24/7. Their fully furnished apartments have flexible lease terms for short-term assignments, business trips and relocations.
NAS North American Solutions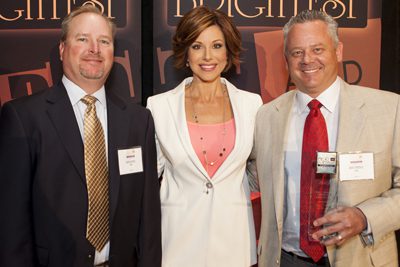 Cypress, Texas
www.nasrisk.com
As part of one of the largest privately-owned insurance brokers in the United States, The NAS family of companies is proud to serve clients and build partnerships in all 50 states and throughout the world. NAS works with more than 4,000 public entities, and has more than 1 million customers in 23 countries.
New Tech Environmental
Houston
www.ntceg.com
NTCEG is an environmental consulting firm based in Houston, specializing in providing the oil and gas industry with environmental solutions to meet ever-changing regulatory requirements. For more than two decades, NTCEG has partnered with oil and gas companies to manage liabilities and minimize costs over the lifecycle of an asset. Formerly known as Carr Environmental Group Inc., NTCEG was officially acquired by New Tech Global in 2012 to provide a full spectrum of environmental and engineering services throughout the US and internationally.
New Tech Global
Houston
www.ntglobal.com
New Tech Global is recognized as a global leader in upstream oil and gas consultancy services. NTG is comprised of two primary business divisions that include NTG Consulting and NTG Solutions.
Novak Druce Connolly Bove + Quigg LLP
Houston
www.novakdruce.com
Novak Druce Connolly Bove + Quigg LLP is a nationally recognized law firm focused on complex intellectual property matters. Novak Druce clientele expand across the globe allowing them to acquire a competitive edge through their commitment and involvement in diverse intellectual property matters.
Obsidian Learning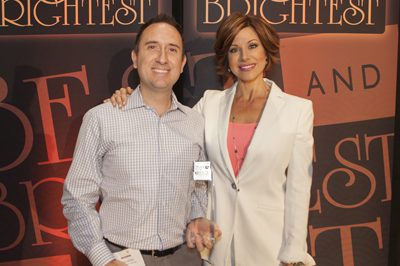 Houston
www.obsidianlearning.com
From creating a learning strategy to developing the instructional design and producing custom eLearning software, Obsidian pushes the boundaries of technology and creativity to bring learning visions to life. Their managed learning programs accelerate skills development and cultivate expertise, helping Fortune 500 firms develop career paths, talent management programs and learning initiatives.
Pathfinder Development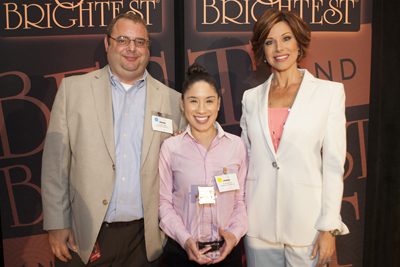 Houston
www.pathfinderdev.com
Pathfinder Development is a leading hospitality management and development company. The company's mission is to provide superior hospitality products and exemplary service to its valued guests.
PennComp Outsourced IT
Houston
www.penncomp.com
Houston based PennComp is a leading computer services and network integration firm that has been serving small- to medium-sized businesses and organizations since 1988. Its primary goal is to provide results-driven network computing solutions and integration services and to ensure a high return on technology investments for clients.
PrimeWay Federal Credit Union
Houston
www.primewayfcu.com
Owned by members, for members, PrimeWay Federal Credit Union in Houston offers a wide range of financial services. Their mission is to be a place where people love to work and to do business.
PCO Div. II Inc.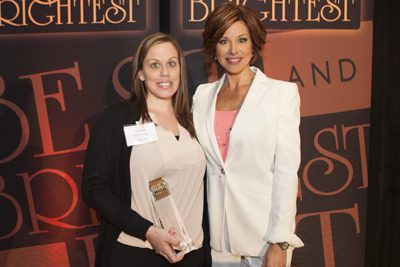 Baytown, Texas
www.pco2.com
PCO's primary market has been the Process Control Industry and they specialize in the Computer Control segment of that market. They provide material and software support, repair and field service along with Systems Integration and Training at their Baytown, Texas facility. They have designed, engineered, and manufactured several devices specific to the Process Industry and the U.S. Navy and Army. They continue to provide support and after-market engineering improvements incorporating state-of-the-art hardware and software to "Legacy" and "Traditional" process equipment. PCO has developed a process control system for NASA that flew on the Space Shuttle in 2001 and 2002 and is part of an ongoing cancer treatment experiment aboard the International Space Station.
Protiviti Inc.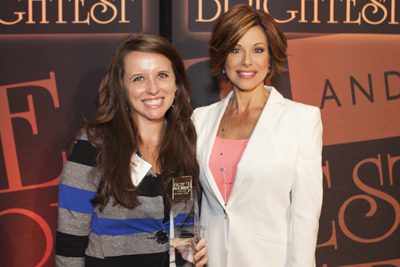 Houston
www.protiviti.com
Protiviti is a global business consulting and internal audit firm composed of experts specializing in risk, advisory and transaction services. They help solve problems in finance and transactions, operations, technology, litigation, governance, risk and compliance. Protiviti and its independently owned member firms serve clients through a network of more than 70 locations in over 20 countries.
Revention Inc.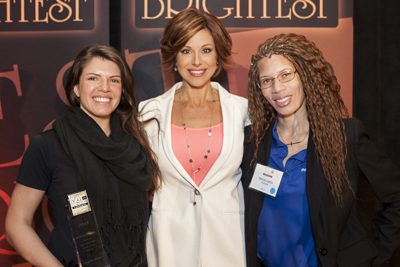 Houston
www.revention.com
Revention offers multi-unit restaurant and entertainment management solutions that are customized to meet the needs of your unique business. The Revention Mission is to deliver premier service, offer customized hospitality management solutions with an emphasis on customer profits, while using the most advanced technology available.
Riverway Business Services Inc.
Bellaire, Texas
www.riverway.jobs
Riverway Business Services is a leading full-service staffing company dedicated to helping client companies find the best temporary, contract, and full-time employees possible, while helping job seekers find the right jobs.
Roberts Markel Weinberg Butler Hailey PC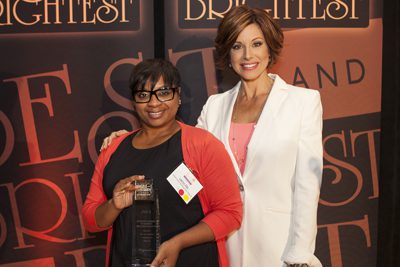 Houston
www.rmwbhlaw.com
Roberts Markel Weinberg Butler Hailey PC is committed to providing an enhanced level of service to its clients seeking counsel regarding community associations, labor and employment, professional liability, directors and officers litigation, fiduciary litigation, commercial litigation, energy arbitration, appeals , corporate matters and real estate transactions.
SalesStaff LLC
Houston
www.salesstaff.com
SalesStaff, LLC provides demand generation services for business-to-business technology companies through the deployment and management of quota-based marketing programs.
Sandcastle Homes
Houston
www.sandcastlehouston.com
Sandcastle Homes is a home builder in the Inner Loop neighborhoods of Houston, Texas. Sandcastle Homes is committed to making sure customers have an overwhelming positive experience, before, during and after the home buying process.
Savills Studley Inc.
Houston
www.studley.com
Commercial real estate services firm Savills Studley specializes in tenant representation. Founded in 1954, the firm pioneered the conflict-free business model of representing only tenants in their commercial real estate transactions. Today, the firm's comprehensive commercial real estate platform includes brokerage, project management, capital markets, consulting and corporate services. With 25 offices in the U.S. and a heritage of innovation, Savills Studley is known for tenacious client advocacy and top service.
Spirit Environmental LLC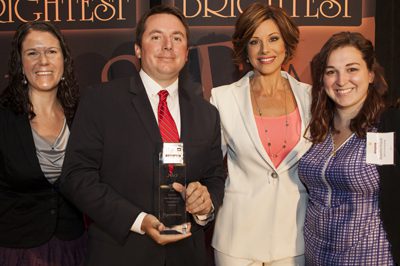 Houston
www.spiritenvironmental.com
Spirit Environmental, LLC is an environmental consulting firm headquartered in Houston. Its vision is to be the preferred supplier of environmental consulting services to the energy, refining, petrochemical and manufacturing industries.
Stout Risius Ross Inc.
Houston
www.srr.com
Stout Risius Ross (SRR) is a financial advisory firm. They specialize in Investment Banking, Valuation & Financial Opinions, and Dispute Advisory & Forensic Services. SRR's clients range from Fortune 500 corporations to privately held companies in numerous industries around the world.
Sun Coast Resources Inc.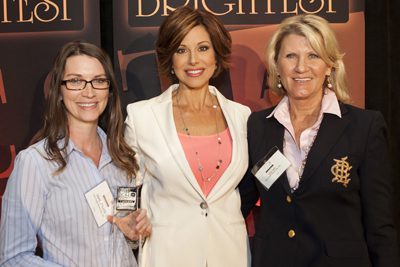 Houston
www.suncoastresources.com
Sun Coast provides reliable, innovative and professional solutions to organizations' petroleum supply requirements. Sun Coast supplies high quality petroleum products and related services to business enterprises and government entities which are responsible for keeping America running. Since inception in 1985, Sun Coast Resources Inc. has fast become the largest women-owned business in Texas and one of the largest wholesale petroleum marketers in the nation.
Texas Swim Academy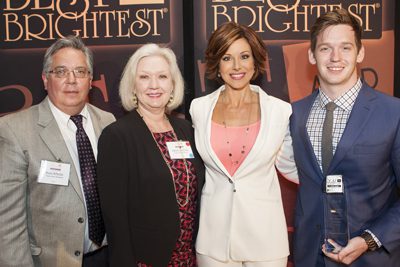 Katy, Texas
www.texasswimacademy.com
Texas Swim Academy offers swimming lessons for the entire family, including infant survival swimming lessons. They proudly serve the Houston and Katy areas with a goal to provide families access to a result oriented swimming program.
The Frontline Group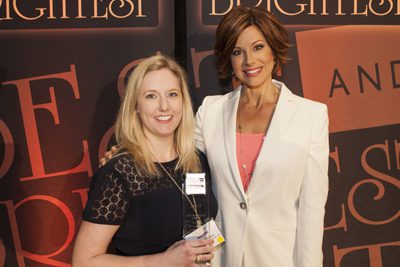 Houston
www.frontline-group.com
The Frontline Group is a full service management consulting firm providing strategic services, project management and support, learning and continuous improvement systems, IT development, and personnel supply. The Frontline Group is known for 1) creative solutions to technical/business problems for upper and middle management; 2) high value personnel provision with excellent work ethic and broad business skills; and 3) implementations that meet both deliverable and budgetary requirements of the customer.
The REACH Group, Americas
Houston
www.thereachgroup.com
The REACH Group specializes in the implementation of Performance Optimization programs for the upstream oil and gas industry. Founded in 1999, REACH has grown since inception to more than $22.9 million in revenue and currently 100 implementation professionals.
Three Square Design Group
Houston
www.threesquaredesigngroup.com
Three Square Design Group is a full-service architecture firm that specializes in tenant finish and ground-up projects for the office, retail, health care, industrial, and energy industries.
TNRG
Houston
www.tnrg.net
TNRG is a full service commercial and industrial real estate company offering brokerage, development, construction, and management services.
TopSpot Internet Marketing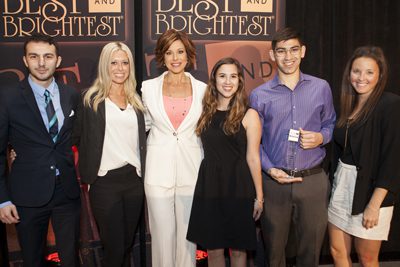 Houston
www.topspotims.com
Since 2003, TopSpot Internet Marketing has been helping companies plan, implement and measure their online marketing efforts. It has been one of the fastest growing search marketing firms in Houston. With over 75 employees based in our home office and 20 sales representatives around the country, TopSpot's current customer base exceeds 700.
Total Quality Logistics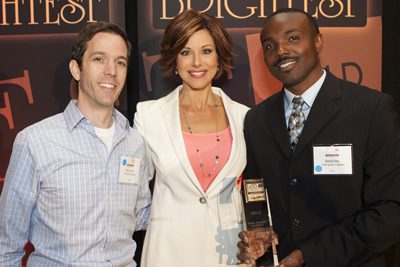 Houston
www.tql.com
Total Quality Logistics is one of the fastest growing providers of transportation logistics services in North America, connecting shippers who have product that needs to be moved with truckload carriers who have the capacity to move it.
Transwestern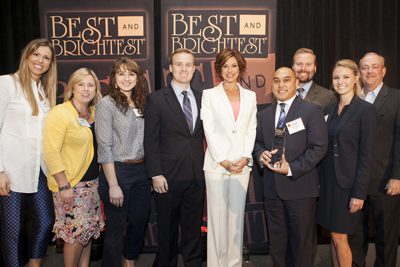 Houston
www.transwestern.net
Transwestern is a privately held real estate firm specializing in agency leasing, property and facilities management, tenant advisory, capital markets, research and sustainability.
Victory Transportation Systems Inc.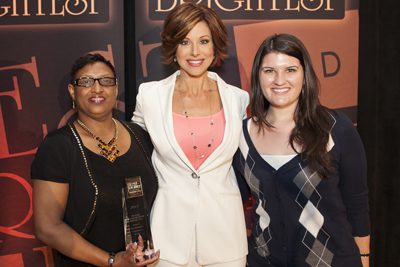 Houston
www.victorytrucks.com
Victory Transportation Systems Inc. is a freight company specializing in same day deliveries, heavy hauls, third party logistics, and LTL with freight including oilfield equipment, construction equipment and electrical supply. Their mission is to provide quick and reliable service with open-ended communication backed by top customer service.
Weaver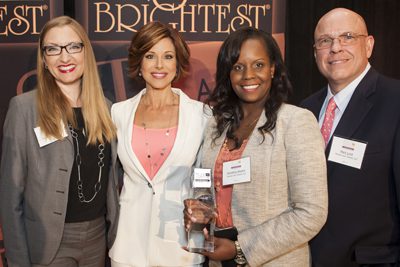 Houston
www.weaver.com
For more than 60 years, Weaver has provided assurance, tax and advisory services throughout Texas and the United States. They serve clients across a variety of industries, including large public, private, national and international organizations, as well as government and nonprofit entities.
WellEz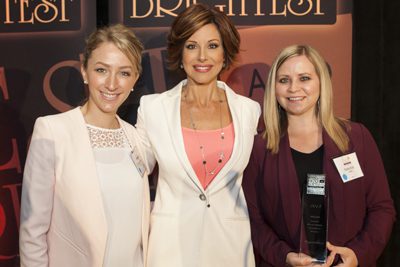 Houston
www.wellez.com
WellEz is an advanced reporting and well data management system, specializing in drilling, completion, workover, and operations reporting for the oil and gas industry.
West Houston Assistance Ministries Inc.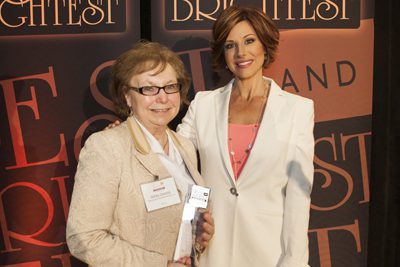 Houston
www.WHAMMinistries.org
West Houston Assistance Ministries (WHAM), saw a need to provide for the needy who came through their church doors seeking assistance. WHAM has been and continues to be "a door of hope" for West Houston children, families, and homeless individuals in crisis. Offering assistance in meeting the essentials of daily living, WHAM matches client needs with available services and programs, including financial assistance, job search, food pantry, low cost sale items and special programs. Since inception, a dedicated group of volunteers have devoted time, talent and treasures to support the WHAM mission.
Xcution Inc.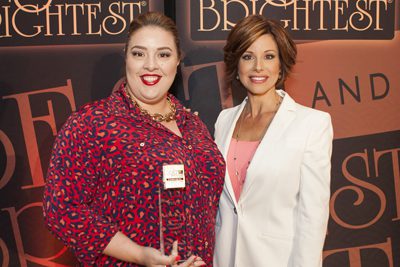 Houston
www.xcution.com
Xcution is a management consulting company that facilitates Exploration and Production organizations in taking their business to the next level. The right strategies—from selecting the ideal technology to maximizing the full value of an acquired company—can save time and money. By applying tried-and-true methodologies with personal attention, Xcution helps maximize each investment's success.