Milwaukee's top companies turned out April 23 to be honored as winners of the 2015 Best and Brightest Companies to Work For awards.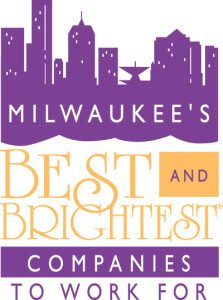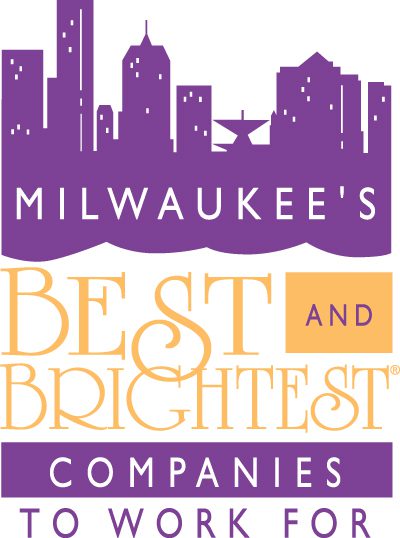 The Best and Brightest Companies to Work For competition identifies and honors organizations that display a commitment to excellence in their human resource practices and employee enrichment. Organizations are assessed based on categories such as communication, work-life balance, employee education, diversity, recognition, retention and more. All participating companies receive a complimentary assessment report and benefits throughout the year. Winning companies are invited to celebrate in one of our many event regions.
One of the stars of the Milwaukee awards is branding expert Laughlin Constable Inc. They are one of the top 25 agencies in the U.S. and have such clients as Leinenkugel Beer, Sargento Cheese and Buell Motorcycles, among many other top brands. Laughlin Constable says their product is people – and happy, fulfilled, motivated people make great marketing. In addition to the Best and Brightest Company to Work For award, "LC" has received numerous family-friendly workplace awards including the Alfred P. Sloan Award for Business Excellence in Workplace Flexibility.
Another Milwaukee winner is New Resources Consulting. A look at their company culture tells why they are honored. Their management believes success comes as a direct result of the people who work there. And treating clients and employees right is built on trust. It's a trust that clients seek in tackling some of their most demanding challenges, and a trust that extends to every interaction inside New Resources. New Resources is focused and dedicated to the people who bring their unique talents to the group.
All the Best and Brightest winners are stars. Join us in celebrating their achievements.
7Summits
Milwaukee
www.7summitsagency.com
7Summits is a new type of agency that brings together the best creative talent with strong business acumen so that great things can happen. Their mission is to help clients' customers, employees and partners build businesses. They help clients across a variety of markets create successful, measurable social business strategies. It's fun! They provide the essential glue that helps join creative ideas with business strategy to deliver innovative solutions to keep audiences engaged.
AllianceStaff LLC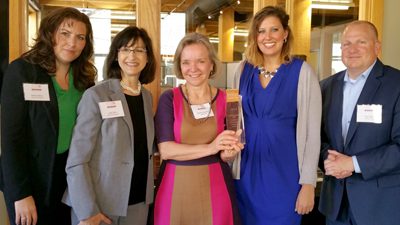 Milwaukee
www.alliancestaff.com
AllianceStaff LLC is an award-winning team of experienced consultants, dedicated to assisting Southeastern Wisconsin businesses in the hunt for the most qualified and closely matched talent. Their search and staffing services in the Greater Milwaukee area produce effective, rewarding career connections for employers and candidates – time after time.
Burton & Mayer Inc.
Menomonee Falls, Wis.
www.burtonmayer.com
Founded in the depths of the Great Depression, Burton & Mayer started in 1938 as a letterpress shop in downtown Milwaukee. The original shop had two owners, Robert J. Burton and William Mayer. Each with two sons involved in the business at one time or another. Today, President Tim Burton along with partner Jim Burton carry on the tradition, managing nearly 80 employees, some of whom have been with the company for more than 25 years. In the early '50s, the company moved into offset printing and as business expanded, outgrew its original facilities, necessitating a move north of the city in 1966 into a 16,000 square foot building. A decade later, again short of space, another move brought the business to Brookfield, a northwest suburb of Milwaukee. The 25,000 square foot facility was expanded, more than doubling in size to 65,000 square feet and allowing the company to reorganize for more logical, streamlined workflow. Thirty more years of growth, and another move into their current location in Menomonee Falls, a 125,000 sq. ft. facility houses all of the Burton & Mayer manufacturing, shipping, and office systems all on one floor. Over the years, an ever-expanding clientele drove the need for more sophisticated prepress and press equipment. But it's the people who make the business, the company says. "Most of our employees can run any press in the building," says Burton. "I couldn't ask for any more of my employees. They are an outstanding group of people."
EMCS Inc.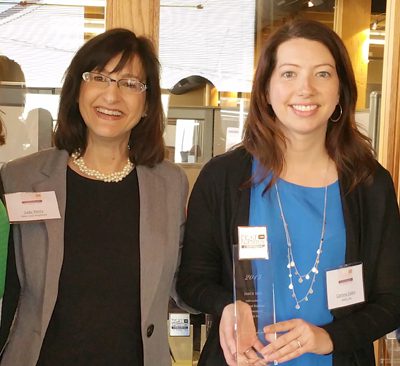 Milwaukee
www.emcsinc.com
EMCS is a multidiscipline civil engineering firm with offices in Milwaukee, Wausau, and Madison, Wis. For more than 30 years they have provided quality planning, design and field services to both the public and private sector. Their projects have ranged from small to large-scale throughout Wisconsin. They practice a comprehensive management approach and their team has a proven track record of transforming challenges into solutions. EMCS prides itself in having a progressive staff, cognizant of the evolving world and their client's role within it. EMCS, a true partner in every endeavor, works diligently with clients to deliver effective infrastructure solutions so that communities are places where families and friends can thrive and be proud of.
EmPower HR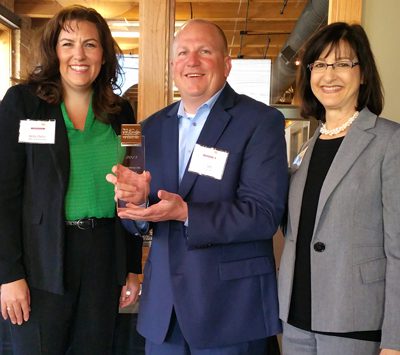 Milwaukee
www.empowerhr.com
EmPower HR provides expertise within multiple human resources services to help businesses save time and money while allowing them to focus on their core business. Services include HR consulting support, employee benefits administration, payroll, wage garnishment and state and federal regulatory compliance.
Grant Thornton LLP
Milwaukee
www.grantthornton.com
Founded in Chicago in 1924, Grant Thornton LLP is the U.S. member firm of Grant Thornton International Ltd, one of the world's leading organizations of independent audit, tax and advisory firms. Grant Thornton has revenue in excess of $1.3 billion and operates 58 offices across the United States with more than 500 partners and 6,000 employees.
HNI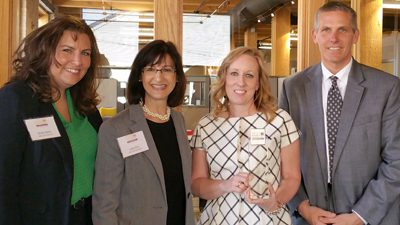 Milwaukee
www.hni.com
HNI is a non-traditional insurance and business advisory firm. Risk management (REAL risk management) is about taking a holistic view of your business and identifying the wicked problems that pose a threat to profitability – whether that be people, culture, operations, or finances, the company says. Insurance is a part of this equation, but it's just one piece of the puzzle. The real sources of risk are immensely complex.
Investors Advisory Group LLC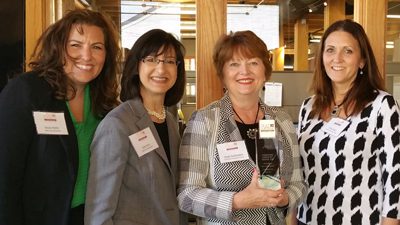 Milwaukee
www.investorsadvisorygroup.com
Investors Advisory Group is an independent, full-service financial planning firm. Established in 1985, its team consists of experienced investment professionals who hold advanced designations and degrees. They are dedicated to professional courtesy, accuracy and exceptional customer service as they help navigate financial journeys. They believe that financial planning is much more than investments, so they take a comprehensive approach to creating sound plans that address every aspect of personal financial life, goals and dreams.
Lakeside Manufacturing Inc.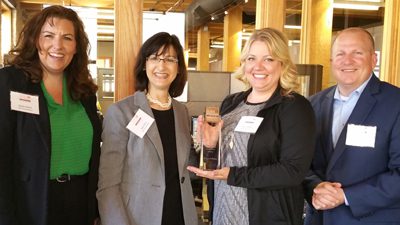 Milwaukee
www.elakeside.com
With more than 60 years of experience, Lakeside offers a diverse product line that transports, stores, heats, cools, serves, dispenses, organizes, displays and merchandises. To meet the dynamic aspect of the industries they serve, Lakeside is continually engineering new products and updating existing products to stay in tune with industry trends and customers' unique needs. As a quality-driven manufacturer, they produce products in the USA. With a state-of-the-art facility, they utilize safe manufacturing processes and continually work toward reducing their global footprint.
Laughlin Constable Inc.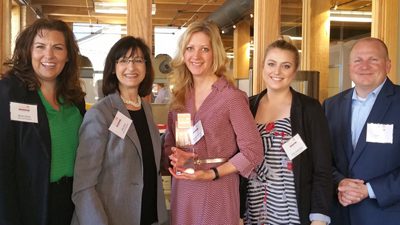 Milwaukee
www.Laughlin.com
Laughlin Constable's reputation for branding excellence and award-winning creative has been proven time and time again over the past 35 years. Founded in 1976, they have some classic brand invigorations to their credit: Sargento Cheese, Oshkosh B'Gosh, Leinenkugel's and Sharp's Beer among dozens of others. The day after the "information superhighway" was introduced, they hired their first developer. Now, as an agency tooled for the digital age, nearly a half of their staff in some way helps code the ideas they create.
M3 Insurance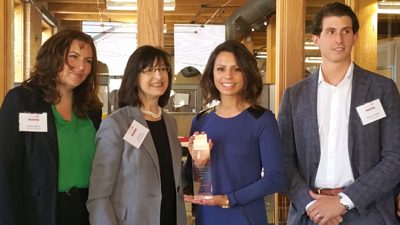 Milwaukee
www.m3ins.com
M3 Insurance focuses on its business so clients have the freedom to focus on theirs. From risk management and property and casualty to employee benefits, M3 Financial and personal lines insurance, M3 studies the changes and requirements of the marketplace and works with clients to develop the right strategies for their business or organization. They also arm them with tools and resources that help make jobs easier. While clients and employees are at the center for M3, they also say they are focused on community and industry partners.  That commitment builds stronger relationships and better places to live and work.  They call it "the freedom to move forward."
.
New Resources Consulting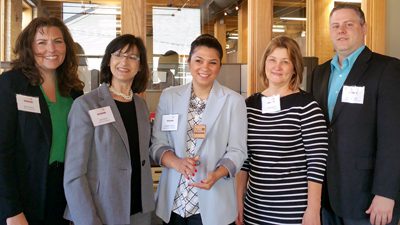 Milwaukee
www.nrconsults.com
New Resources Consulting provides world-class technology and business consulting services to organizations across the United States. Their goal is to help clients be successful; they do this by investing the time to understand their business, their people, their tools and their technology and providing the missing pieces to achieve their goals. People are the source of their energy; creative problem solvers from all types of backgrounds. New Resources Consulting brings passion and new ideas, meeting the challenges of their clients and helping to overcome them.
Paper Machinery Corp.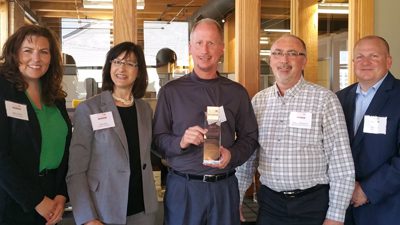 Milwaukee
www.papermc.com
Paper Machinery Corp. is the world's leading producer of cup and container forming machinery. PMC's innovations include Barrier Plus technology to form 2-piece plastic containers, and servo driven machines for forming paperboard cups and packages.
Quest CE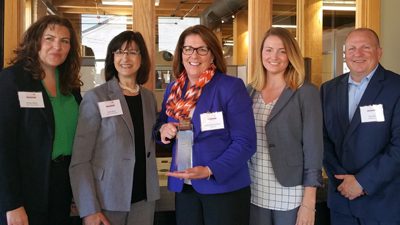 Milwaukee
www.questce.com
Quest CE offers a comprehensive suite of compliance solutions for the financial services industry. In addition to offering on-demand insurance and designation continuing education, Quest CE also provides a complete spectrum of proprietary technology solutions for managing and supervising risk and compliance exposures.
Service Express Inc.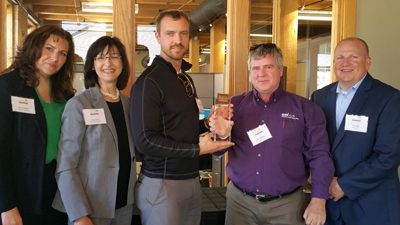 Milwaukee
www.seiservice.com
Since 1986, Service Express has been delivering on-site hardware maintenance for mission critical servers. They started as a division of a local IT hardware reseller in Grand Rapids, Mich., before splitting off and incorporating. From one office, one account executive and two engineers – SEI offered customers an alternative to DEC service. Two plus decades later, their expertise has grown and they have expanded their data center supported products to include IBM, HP, Sun, Dell and ProLiant servers, along with EMC, STK, NetApp and Hitachi storage equipment.
Sikich LLP
Milwaukee
www.sikich.com
Sikich, a leading accounting, advisory, technology and managed services firm, helps companies realize their organizational goals through their one-of-kind solutions that address unique needs and services. With more than 600 employees in 11 offices, they rank as one of the country's top 35 largest CPA firms—yet their clients receive the personalization and attention needed to grow and experience success.
The American Deposit Management Co.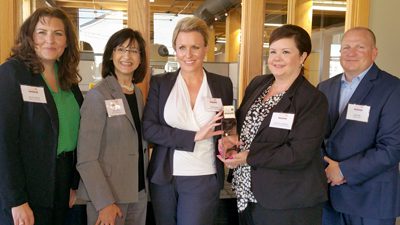 Delafield, Wis.
www.americandeposits.com
The American Deposit Management Co. (ADM) is a leading provider of proprietary cash management solutions for treasury professionals in both the public and private sectors. Their extraordinary list of clients includes many top U.S. corporations, municipalities, universities, public funds, non-profits and legal industry experts.
VPCinnovations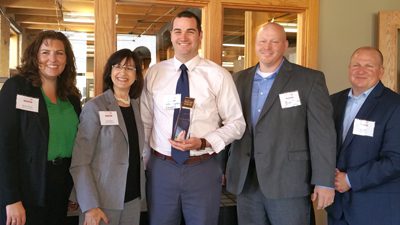 Milwaukee
www.vpcinnovations.com
Vantage Point Corp. (VPC) is a direct technology provider or direct marketing reseller (DMR). DMRs are large multi-vendor IT providers that rely heavily on the Web and Telephone to sell to their customers. VPC offers competitive prices along with a rapid delivery times, knowledgeable account executives and courteous helpful support. They offer hundreds of brand names and do not favor one brand over another – simply offering the best solution to fit customer IT needs.