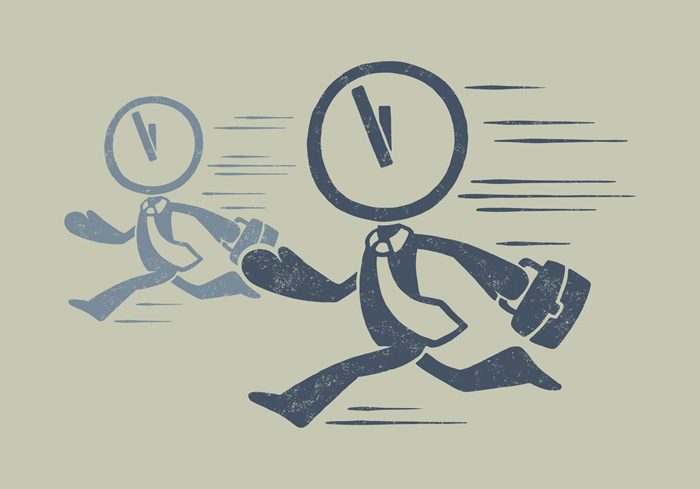 Whether you're a business with one employee or thousands of workers, the swift employment changes coming because of the coronavirus likely have not only changed the way your employees work, but it may also affect the kind of paid leave your business must offer.
In the wake of the past week with mandated shutdowns to schools, businesses and related agencies, employment law experts are advising business owners to review their current policies, take time to consider the effects of proposed legislation regarding paid leave as well as examine their remote work plans to ensure their short-term decisions have the right long-term effect.
The impact has been swift in economic terms: According to the New York Times, JPMorgan Chase said Thursday that it expected the U.S. economy to contract in the first two quarters of the year, meeting definition of a recession. "A survey of prominent academic economists, also released Thursday, found that a majority thought the outbreak was likely to cause a 'major recession,'" the newspaper reported.
Nikole L. Canute of Mika Meyers PLC in Grand Rapids said she is fielding calls not only as an employment lawyer to clients but also as an employer. With news changing hourly, Canute said she understands the challenges of keeping up with information and its impact on a business.
"People need to triage the information," Canute said. "If I'm an employer looking at this and trying to figure out how to handle my employees, I start with my existing policies. They're still in play. So start there."
Rapidly changing requirements
Most businesses, especially if they had a certain number of employees, likely already had policies in place for paid time off, paid medical leave and related issues, Canute said. Review these policies in light not only of the current situation but also how these policies could be affected by rapidly changing requirements of their local government, state government or national mandates.
Local, state and national officials are coming out with proposed bills, some of which have 110-page summaries that are complicated and impact employers with less than 500 workers as well as those with less than 50 employees, Canute said. These smaller employers may not have policies in place because they previously were not required to have them – so this is the time to take a breath, look over what is proposed and figure out with an employment lawyer how to react if these bills go into law.
"The key thing here is most employers aren't trying to do just the minimums. People want to do the right thing" by their employees," Canute said.
Employers can consider doing things over the short term, such as relaxing Paid Time Off policies, if it makes sense for their office or business, Canute said. They can shift to remote work as well, she noted, if they take the time to review the safety, security and confidentiality issues that come along with letting employees take laptops, documents or related items off site.
But, if remote work is a consideration, employers should stop, think and review everything related to employees taking items home for long-term consequences. Taking a few minutes to think, review current policies, create policies or come up with solutions is prudent and important, Canute advised.
"Think about the long-term consequences on all of these decisions," Canute said.
The long-term impact could be significant. According to the Automotive News in an interview with the Center for Automotive Research in Ann Arbor, "for every seven-day period that consumers stop buying new vehicles, the U.S. economy would lose roughly 94,400 jobs and $7.3 billion in overall earnings," Kristin Dziczek, the center's vice president of industry, labor and economics, told the publication. Government tax receipts would drop about $2 billion, she added.