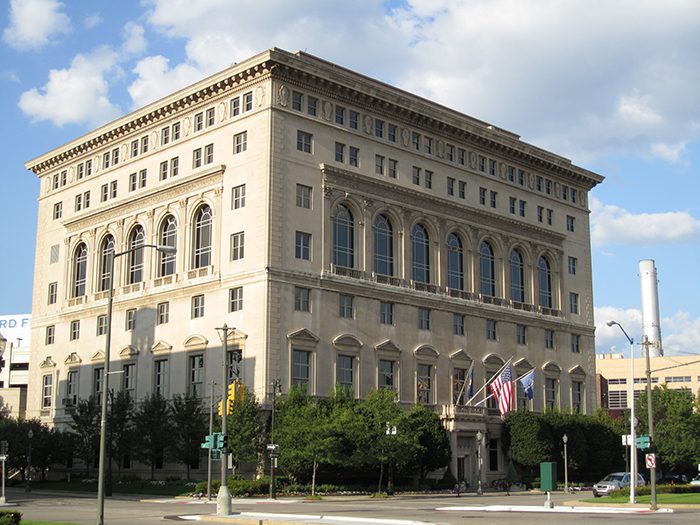 Telling members things have moved into "uncharted territory" with the spread of COVID-19, the Detroit Athletic Club's Board of Directors announced Monday morning the club would be closed until further notice.
The announcement came in a notice posted to the club's website Monday and addressed to club members. The closing comes in the wake of Gov. Gretchen Whitmer's order that all dine-in locations close beginning today.
"As you can imagine, these actions have severely limited how our club operates," the statement read. "(The board) voted unanimously that the DAC will be closed until further notice. Fortunately, there have been no known cases of COVID-19 reported within the DAC community. We remain committed to the health and safety of our members and employees and believe this closure will help with our compliance to maintain 'social distancing' during this time."
More: Whitmer closes bars, theaters, casinos, other public places; limits restaurants to carry-out, delivery
More: Thinking of trying to profit off of COVID-19? Whitmer's order prohibits price gouging
According to the DAC statement, its board of directors has decided to "keep employees financially stable" during this period, "investing financial resources to support employees while our operations are closed." The club will not, however, be refunding any member fees or dues.
The action comes as the spread of the coronavirus in Michigan has reached 53 cases, and is included among other Whitmer orders designed to curb the spread.
Whitmer has ordered the temporary closing of theaters, bars, casinos and other public spaces, and limited restaurants to delivery and carry-out.
She called the coronavirus a "challenge unlike any we've experienced in our lifetimes." "Fighting it will cause significant but temporary changes to our daily lives … This is about saving lives," Whitmer said. "Michiganders are tough and we are going to get through this, but it will require everyone doing their part."