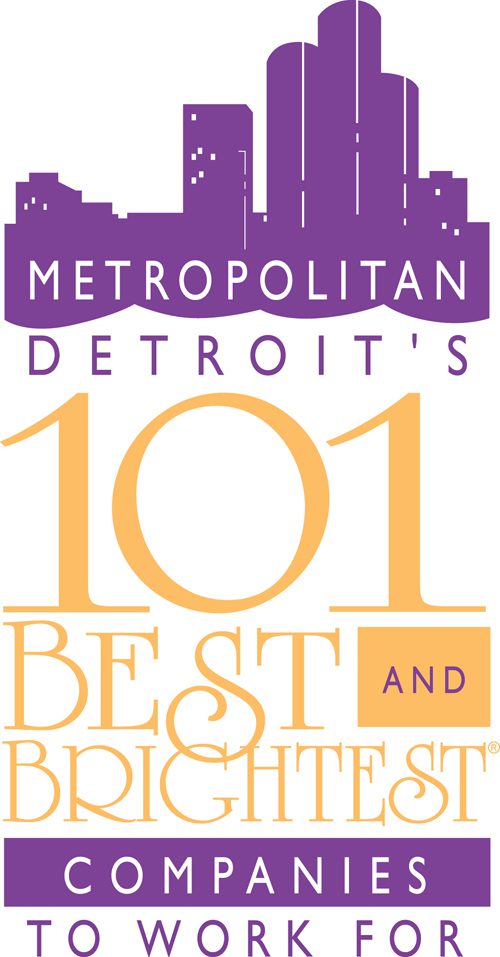 You wake up Monday morning with a smile, knowing the place you're going to spend most of your waking hours today is one that will energize you, not leave you feelings of anguish, exhaustion and unhappiness.
That's the kind of feeling that comes from working at one of this year's Best and Brightest Places to Work. Don't we all wish we worked for one of the companies honored for their ability to create employee value while making a difference in the world?
What we discovered when looking through the companies that ended up making it to the list is that there are things that keep catching our attention.
Like employee engagement for example.
At Acro Service, for example, CEO Ron Shahani says it starts with employee feedback, which his company gets through surveys and monthly town meetings.
"By engaging employees in this manner, each feels valued for his or her contributions and has a sense of ownership," he says.
The company believes employees are seeking more than just a paycheck and benefits. "They are seeking a deeper understanding of the world around them and how they can fit in and truly make a difference," adds Shahani. "Our workplace is made up of a diverse group that draws on each employee's unique and diverse talents to meet and exceed client expectations."
Another such company is Airfoil Group, a PR agency that is working to better understand how an employee can directly impact the growth of the agency.
One key way is by having individual action plans that directly align with company goals and factor in personal goals as a way to help them track toward the next level in their chosen career.
Co-founders and co-CEOs Janet Tyler and Lisa Vallee-Smith also understand that fun is an important value for the agency and the firm has created a culture that includes working hard and playing hard.
Engagement is not simply pulling a recipe off the shelf but rather making sure it fits with an employee's desire.
"Each individual has different goals," says Arrow Strategies' Jeff Styers. "In order to encourage those different values, we make it more than HR's responsibility to listen to employees."
Being one of the stand-out companies also means being true to your roots.
At DeMaria, a family owned construction business, that means building relationships, with clients, partners and employees, says CEO Joseph A. DeMaria Jr. "Our methods are rooted in teamwork and collaboration and we believe the ultimate key to our corporate success is the advancement of talented employees."
Another example of a firm where fun is part of the work equation is Gemini Electric, where fostering a positive work environment based on mutual trust, respect and teamwork are all designed to promote safety, innovation, efficiency and profitability.
Work-life balance is also key to making a company a "best place to work." Consider as an example Harada Industry of America, where the firm has embraced the concept as an acknowledgement of the importance of having work-life balance for employees.
Team members can start work as early as 6:30 a.m. or as late as 10 a.m., giving them the flexibility to choose a schedule that best fits their personal and family needs. Working late? Employees are given extra time off when they need to work on urgent projects during weekend hours or if they have to travel on the weekend for work.
And at ImageOne, management does its best to make coming to work fun.
The firm says it is an enabling company that has built a strong vision and company culture, while giving team members the flexibility to grow and build on that vision.
At Kyyba Inc., getting people in the right job is one of the first steps the company takes in creating a positive work environment. That kind of thinking also includes a strategy for continuously communicating with employees on how their work and contributions impact the success of the entire company.
Think law firms are stuffy places to work? Think again.
For Nemeth Law's Patricia Nemeth, part of the joy is in taking the long view in order to be successful.
"When individuals expand their horizons beyond the immediate task at hand, they bring a new perspective to the workplace that fosters fresh ideas, camaraderie and contentment," says Nemeth, who says her firm is ahead of the curve in not allowing but encouraging staff to live a full life. "We celebrate personal and professional accomplishments verbally and through fun activities and formal celebrations."
We think you'll find many more reasons for celebrating the organizations on this year's list. Enjoy!
A.E. Mourad Agency Inc.
Madison Heights
www.aemourad.com
An independent agency based in Michigan, A.E. Mourad creates custom designed employee benefits solutions to best serve the goals and objectives of the organizations it serves. For more than a quarter century, its professionals have made its clients' satisfaction its number one priority. The firm is widely recognized as one of Metro Detroit's largest family-owned and operated insurance agencies specializing in employee benefits. Its employees have worked hard to earn the respect and trust of those it serves and always have its clients' best interests in mind. As a result, it has developed long-term relationships with its clients, many of whom have been with the agency 20 years or more.
Acro Service Corp.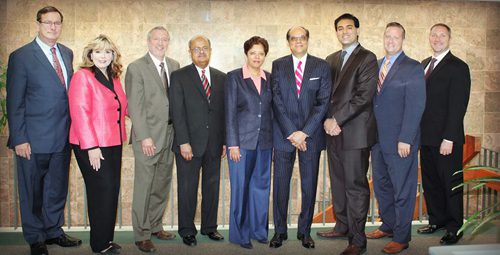 Livonia
www.acrocorp.com
Capturing employee feedback through surveys and a monthly town meeting is key to engagement for Acro Service management, including CEO Ron Shahani. With that feedback, management generates ways to act on and respond to employee concerns. That helps promote a sense of ownership in the processes that drive Acro's business, says Shahani. "By engaging employees in this manner, each feels valued for his or her contributions and has a sense of ownership." The company believes employees are seeking more than just a paycheck and benefits. "They are seeking a deeper understanding of the world around them and how they can fit in and truly make a difference," adds Shahani. "Our workplace is made up of a diverse group that draws on each employee's unique and diverse talents to meet and exceed client expectations." In a fast-paced business environment, people are always looking for the latest and greatest information, gadget or career opportunity. Acro, management says, has seized the opportunity to train and develop employees with a view to maximizing retention. "A company is only as great as its employees," says Shahani. "Which is why training is crucial to Acro."
Aerotek
Ann Arbor
www.aerotek.com
Aerotek promises that employees who join the firm will continue receiving an ongoing investment in professional development throughout their careers. That promise separates the firm from the competition, says CEO Todd Mohr, as does its guiding principles that define how the company behaves. "We understand the importance of developing our people to reach their full potential," says Mohr. "We strive to create a culture rooted in development and continuous improvement." That is done by encouraging employees to take ownership of their development and identify areas of interest, participate in formal training and seek additional learning opportunities, and partner with their colleagues to give and receive feedback. To help support this culture, Aerotek has spent the past several years enhancing and expanding its talent management program. "Our mission is to bring great people and great organizations together," adds Mohr. "We help companies find the talent they need to stay competitive in today's business landscape and we impact the lives of thousands of people around the world by helping them find jobs that are the perfect fit for their skills, goals and experience. Our ability to make an impact is why we take pride in what we do."
Airfoil Group
Southfield
www.airfoilgroup.com
Understanding how an employee can directly impact the growth of the agency is an important part of the culture at Airfoil Group, a public relations agency. Having individual action plans that directly align with company goals and factor in personal goals as a way to help them track toward the next level in their chosen career is key. But company co-founders and co-CEOs Janet Tyler and Lisa Vallee-Smith also understand that fun is an important value for the agency. Airfoil has created a culture that includes working hard and playing hard. The company hosts a variety of events, in and outside the office, as well as flexible work schedules (including the ability to work from home). It also gives employees a specific dollar amount every year, funds they can spend on technology, health and wellness activities, auto expenses, or even student loans. The firm is also focused on leadership development, including a specific program that can lead to the senior account executive role at Airfoil. When that happens, each has an opportunity to manage an intern, giving them "hands on" training.
A-Line Staffing
Sterling Heights
www.alinestaffing.com
A-Line Staffing Solutions is a staffing company that supplies professionals to the health care, insurance, pharmaceutical, and information technology industries headed by CEO Daniel Lichocki. "Our philosophy is based on caring about people: our applicants, our employees, our clients, and our staff," says Lichocki. "We are focused on building long-term relationships, not just with filling jobs." The firm's success rests on people skills such as communication, creativity and commitment. Through experience it has learned to take on the challenge by remaining flexible, staying innovative, and being able to anticipate the needs of its clients. The firm is flexible and innovative in its approach by bringing the highest caliber of professionalism to its clients. A-Line also commits its resources to bringing its clients the highest qualified professionals and assignments to its employees.
Altarum Institute
Ann Arbor
www.altarum.org
Altarum is a diverse organization with employees spread across multiple business areas and geographic locations. The firm has invested in a comprehensive intranet that supports communication across the organization and employees create and engage in online communities to collaborate on projects, share ideas and learn from colleagues. CEO Linc Smith regularly publishes a blog that keeps employees up to date on company news, internal programs and business challenges. The leadership demonstrates its commitment to employee satisfaction and creating a great place to work through a strong compensation and benefits package, performance bonus program, and professional development and wellness initiatives. It also works to ensure a healthy work-life balance by providing flexibility to employees. Altarum continues to assess and evaluate its current programs and initiatives by participating in several employee opinion surveys throughout the year; the idea being to determine what works best for the organization and what can be improved. Those surveys come in various forms and include engagement, opinion and satisfaction. Employees are invited to provide information on management, vision, developmental opportunities and benefits, among others. The continuing commitment to evaluating employee satisfaction fosters an organization that is striving for improvement.
Amerisure Mutual Insurance Co.
Farmington Hills
www.amerisure.com
Having a focus on continuous improvement and development is one way that Amerisure demonstrates its commitment to employees. Through an in-house training program (Amerisure University), the firm brings both classroom and virtual training to all employees, including those interested in broadening their business knowledge through professional certification. A flexible workplace option gives employees the opportunity to meet personal needs while making a positive impact to the company. Employees are encouraged to give back to the community, using time off work to volunteer with organizations that support the community, and Amerisure has a program that matches employee contributions up to $1,000 to eligible charities or educational foundations. CEO Gregory Crabb says his team is collaborative and passionate, with a strong commitment to its customers and strategy. "Our employees' absolute dedication to providing best-in-class service is the key to our company's success."
Angott Search Group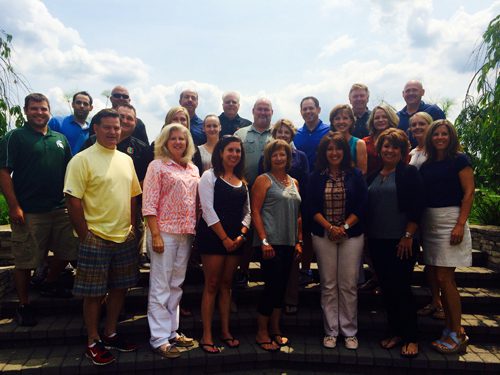 Rochester
www.asgteam.com
CEO Mark Angott says his company does its best to stay on top of technology and include new ways of doing business. A few of those are the video conferencing, dual computer monitors, and social media. It also bought LinkedIn Recruiter to help its team be more effective in establishing relationships with candidates that may be more passive. "This was a huge investment for our firm and we truly believe we will have a large return on investment," says Angott. Being able to have team members who can connect with their networks in the best fashion is important and Angott says the company is doing that. It also has a marketing team that helps build a brand for each employee, not just the company. "We understand that each person is a business entity within them and we want to help them build that business with social media, e-campaigns and other marketing tools," says Angott. The firm also values recognition for a job well done and continues to do so through daily, weekly, monthly or quarterly contests. Some 75 percent of its business comes from repeat clients. "Our ability to maintain and sustain relationships with these kinds of organizations as our clients attracts top business developers to our team," says Angott. "Creating the match is a two-way street. That's how we bring great people and great companies together."
Applied Imaging
Novi
www.appliedimaging.com
Fast. Friendly. Amazing. It's a positioning theme, but it's also at the core of an attitude that Applied Imaging has created, differentiating itself by focusing on its people and the high level of service they provide to customers and prospects, says CEO John Lowery. Since the company was founded in 1987, the message was about eliminating the hassles inherent with photocopiers. "The goal has always been to establish a passion for service," says Lowery. "As we grew, we felt compelled to formalize this attitude, ensuring that both tenured and new employees continue to always make decisions that benefit customers and to understand their role within the bigger picture." Applied Imaging has regular meetings where it features motivational speakers and keeps everyone up-to-date on the firm's progress. But it also hosts staff outings to Tigers games and encourages other activities.
Arrow Strategies
Bingham Farms
www.arrowstrategies.com
Listening is a key strategy for how Arrow Strategies engages its employees, even as the company remains proud of its benefits, perks and development offerings. CEO Jeff Styers says the firm offers a variety of avenues and tools to communicate with employees in order to learn what engages them. And that will depend on the employee. "Each individual has different goals," says Styers. "In order to encourage those different values, we make it more than HR's responsibility to listen to employees." For five weeks, Arrow conducts a formal program that focuses solely on communication and understanding employee needs. "This tool, in addition to employee satisfaction surveys, provides us with a priceless opportunity to learn what makes our employees tick," adds Styers. "We are able to develop career paths, develop opportunities, ideas for new benefits and perks, and learn more about our clients' culture." That, in turn, gives Arrow Strategies the ability to recruit and retain additional employees based simply on communication and relationship building.
Arthur J. Gallagher & Co.
Bingham Farms
www.ajg.com
Arthur J. Gallagher & Co. began as a one-man agency in 1927 and has grown to become one of the world's largest insurance brokerage and risk management services firms with more than 16,000 employees globally. The company offers a full range of retail and wholesale property/casualty (P/C) and employee benefit products, services and alternative risk transfer mechanisms, as well as P/C claims and risk management services. Its clients include businesses of all sizes, not-for-profits, associations, municipal and governmental entities as well as individuals. The work environment fosters teamwork, entrepreneurialism and success. While it is now a global organization, the firm is still guided by its founder's values of personal integrity, innovative thinking, deep commitment to clients, openness, empathy and respect for each other. Poised for aggressive growth, the company says there has never been a better time to be a part of the Gallagher team, where people will enjoy the benefits of a winning track record, extensive network of resources, entrepreneurial environment and history of innovation. The firm offers access to a full range of training programs, all aimed at providing continuous growth, helping employees achieve maximum earning potential and enabling them to stay abreast of the best techniques and skills necessary to excel in the marketplace.
ASG Renaissance
Farmington Hills
www.asgren.com
ASG Renaissance, which prides itself on being process driven, routinely benchmarks salary and benefits. Still, open and honest communication is just as important in keeping the firm on the right track. CEO Lizabeth Ardisana is up front about how the company is doing financially, something she says "adds to the level of loyalty and buy-in we receive from our employees." She intends to become even more successful in the years ahead. "We'll continue building on the existing framework. Technology has played an ever-increasing role across our business; as the technology advances, we will take advantage of those to help our employees feel more connected."
Austin Benefits Group
Bloomfield Hills
www.austinfg.com
The former Austin Financial Group has a new name and a new look but is otherwise the same company with the same benefits. And that's a good thing for those who have come to know and trust what CEO Dean Austin calls the "Austin approach" to business. "We keep our team motivated and feeling appreciated," he says. The tools the firm uses to do that include office-sponsored meals, flex time, professional learning opportunities, exercise classes and sporting events, plus participating in charity fundraisers and after-hours outings. Austin also uses positive, motivational themes to encourage reflection and growth in its staff. Recruiting and retention are nothing new to Austin. "We attract critical-skill employees through a strong and competitive compensation package," says Dean Austin. "We also offer opportunities to learn and be challenged in a growing organization and a culture that emphasizes family values." The firm also takes training seriously along with attitude. "We look for employees who possess a positive, hard-working attitude and focus on how we can offer those individuals opportunities to expand their skill set and leverage their strengths," says Austin.
Baker Tilly Virchow Krause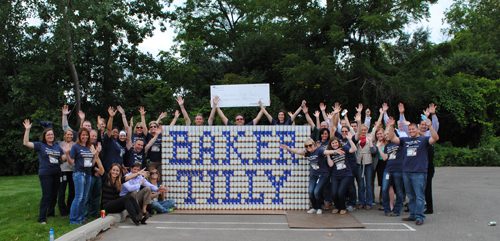 Southfield
www.bakertilly.com
While it offers the kind of comprehensive and competitive compensation package you would expect from an organization that values its people, Baker Tilly takes pride in offering a robust career value proposition, one it says is rooted in a diverse set of developmental opportunities and rewards. "The relationships you build, the clients you serve, the purpose you find, and the experiences you have ultimately will contribute to your connection to our firm," says Alan Whitman, managing partner. "Our clients depend on us to be their valued business advisers and our employees count on us to provide them with resources for personal growth and career advancement." The firm's approach is around building a plan that suits each individual, based on where they are in their career, where they want to go and what they need to achieve their goals. Baker Tilly calls it helping everyone reach their fullest potential: "The Best Possible Version of You."
Barton Malow Co.
Southfield
www.bartonmalow.com
For over 90 years, Barton Malow employees have embodied Barton Malow's core values of Integrity, Partnership and Empowerment through their work and service to their communities. The company is comprised of self-confident and collaborative people who embrace responsibility and hard work to achieve the company's goals as well as their individual goals. It is because of this commitment from its employees that Barton Malow continues to thrive; despite the challenges it has faced throughout its history. Beginning as a small Detroit contractor in 1924, Barton Malow has grown into a dominant construction company today through the dedicated service of hundreds of employees driven to build innovative solutions. It is especially proud of how its employees conduct business as it believes it leads to future opportunities. Barton Malow remains strong and independent as a 100 percent employee-owned firm.
BDO USA LLP
Troy
www.bdo.com
BDO takes pride in hiring and developing people with exceptional skills and talent. The nature of its market makes it imperative that it hire and recruit individuals with impact; the kind of people who will make a difference the moment they arrive —flourishing under its core values of competence, honesty and integrity, professionalism, dedication, responsibility and accountability. The company offers a diverse and collaborative environment that respects individual needs and promotes ongoing development. At BDO, clients and professionals are a priority. The company sets high professional standards and it recruits based on those standards.
Billhighway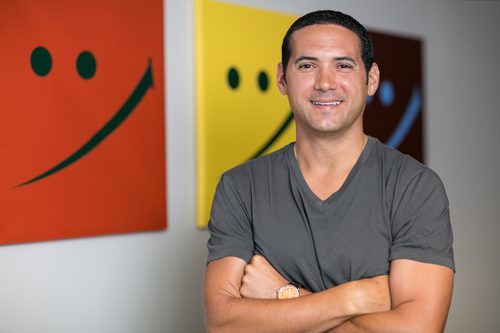 Troy
www.billhighway.com
As a company focused on making an impact, Billhighway sees growth as being only part of its strategy. "Of equal importance," says CEO Vince Thomas, "we believe we can be more successful by leveraging that money with impact and scale and our passion to help more people and causes." The firm, which has been helping non-profits with dues, finances and fundraising since 1999, sees those values radiating through the company and its people. Its relationship with employees includes a focus on recognition, communication and opportunities. Thomas also believes it's important to bring fun into the workplace. "We believe in team members as individuals, and take time to delight them in unique ways," he says, referring to a Force 4 Fun committee that meets regularly to brainstorm on how to infuse fun into the team. On the recruitment side, Thomas refers to Billhighway's hiring process as "deliberately intense" encompassing several stages, including screening and interviews as well as shadowing of the team. "The project-based interview allows us to witness the candidate in action so we can get a true sense of how effective he or she would be on the job," says Thomas. That process also provides an opportunity to better evaluate the skills of the candidate and to observe how well they mesh with the company culture.
Blu Label Management
Ann Arbor
www.blulabelmanagement.com
Having what CEO Lesley Vizurraga calls a "big team atmosphere" is something that Blu Label Management sees as helping it succeed in its business of providing direct marketing services to some of the largest Fortune 100 companies in the world. "We are advocates of spending time together," says Vizurraga. The company also does a good deal of development work, helping to build individuals into entrepreneurs so they can work for themselves. That includes having a reward system in place that promotes coaching to get those individuals to the next level of development. "Training in our company is the only thing that keeps it in business," says Vizurraga, who says the culture at Blu Label Management is one that is an influence for employees to start and stay with the firm. But that takes commitment. "I am willing to help someone out if in need as much as possible, but people do not get anything that they do not earn on their own."
Blue Cross Blue Shield of Michigan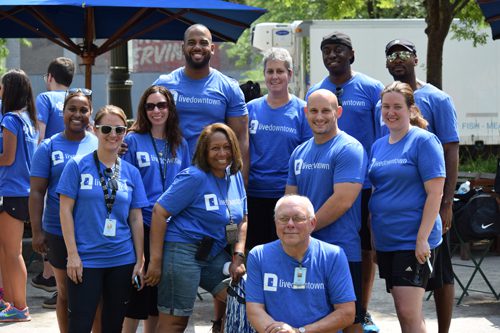 Southfield
www.bcbsm.com
Want to learn? If you work at Blue Cross Blue Shield of Michigan, the firm will reimburse you for the cost of tuition, including books, applications, registration fees and exams up to $5,250 a year. It also makes scholarships available to employee dependents. It does, of course, have the full course of benefits and a fantastic compensation structure. But the Blues also believe in training, calling it "huge" and backing that up with the fact that it was honored earlier this year as one of Training Magazine's Training Top 125 firms, a list that centers out those with the most innovative and excellent training initiatives. Partnering with various area universities (among them University of Michigan, Michigan State, Oakland, Wayne State and Lawrence Technological University), the Blues also works with several groups to help it attract employees who mirror the communities in which it serves. "This is vital to maintaining our mission while achieving our financial objectives," says CEO Daniel J. Loepp. When it comes to work-life balance, BCBSM provides what you'd expect: flexible work schedules, an employee assistance program, ride share programs, telecommuting and employee sponsored events for families. "We have resources onsite and offsite to help employees manage life issues outside of work—whether it's obtaining more education, needing care for an aging parent or obtaining time to participate in a child's school event," notes Loepp.
Brewster Maintenance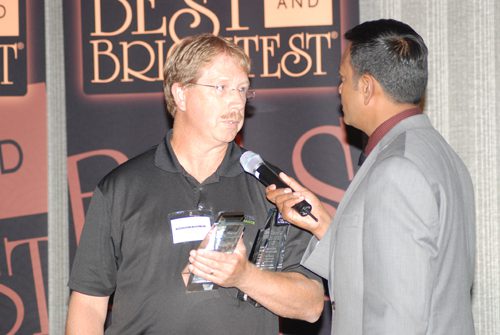 Birmingham
www.brewster-maintenance.com
Brewster Maintenance provides maintenance and facilities management services for commercial businesses and organizations nationwide. Brewster Maintenance has knowledgeable, educated repair technicians capable of handling jobs of any size from routine maintenance to emergency repairs. Brewster Maintenance is a premier provider of commercial maintenance services in Michigan, Ohio and Indiana, and across the United States. With nearly 20 years of experience managing the maintenance for more than 10 million square feet of commercial real estate, Brewster Maintenance provides comprehensive, attentive service to some of the nation's largest retailers and property owners.
Broder & Sachse Real Estate Services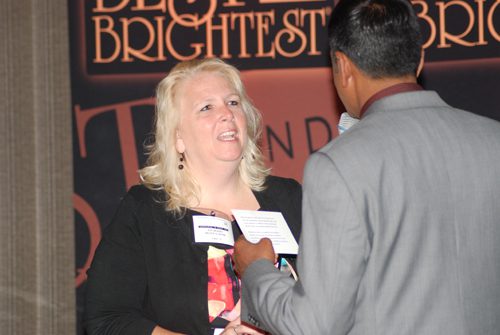 Birmingham
www.brodersachse.com
As a service-based company, the people who head Broder & Sachse understand very clearly that the success of the company depends on people. "Keeping them engaged and committed is critical to our ongoing success," notes CEO Richard Broder. "We start by hiring qualified people who have a passion for what they do. We believe that if our employees are passionate about their job and enjoy the environment and people where they work, our organization will continue to grow and those people will be satisfied in their positions." Empowerment is also key to making that happen. "We give them the authority to make decisions at the ground level," says Broder. "We find this to be instrumental in employee engagement and satisfaction and we trust their judgment to make these decisions and to involve the appropriate parties in the decision-making process." Broder & Sachse continues to "raise the bar" when it comes to the pursuit of excellence. Now in its third year of developing and implementing a formal training program for employees, the firm also provides ongoing coaching to help employees maintain and improve their job skills.
Brooks Kushman PC
Southfield
www.brookskushman.com
Because it offers employees a fast-paced, challenging and collegial work environment, those who choose Brooks Kushman find themselves engaged, with an ability to advance their careers. The firm also focuses on building a team-based environment, says CEO Mark A. Cantor, one of the intellectual property law firm's founders and its president since 2007. "We believe that outstanding work opportunities produce the best attorneys," says Cantor. "Training, educational and work opportunities are very important for maintaining a strong staff of critical-skill employees." The firm, which has a robust mentoring program, pairs associates with senior associates who typically have similar interests and backgrounds. It also has an internal continuing legal education policy and hosts retreats that focus on specific practice areas. "We have always strived to create an environment where employees enjoy coming to work every day," adds Cantor.
Brown and Brown of Detroit
Sterling Heights
www.bbdetroit.com
The wholly owned subsidiary of the nation's seventh largest insurance intermediary, Brown and Brown of Detroit understands that its continued growth will depend on how successful it will be in attracting and retaining employees. Its commitment to employees includes an extensive sales, management and team mentoring and career path planning to give the resources and tools to help employees achieve a long lasting, fulfilling career at Brown & Brown of Detroit. A variety of employee engagement activities, including a cash suggestion program, company events, hiring bonuses, mentoring programs, educational opportunities, and flex, part-time and job sharing are all part of the strategy. So is a well-designed management development and employee growth program, one that includes tuition reimbursement and educational seminars. Employees also enjoy a productive work environment where creativity and resourcefulness are rewarded by a variety of bonus and incentive programs. As a community, various school and community service projects such as student mentoring programs, food and clothing drives, blood drives, jean day charity, and involvement in charities such as Habitat for Humanity are included in the Brown & Brown culture. At the same time, the company strives to maintain a consistent level of service and experience.
Cambridge Consulting Group
Troy
www.cambridge-cg.com
At Cambridge Consulting Group, the business is Wealth Strategies, Benefits Consulting and Risk Management. The company recognizes that each member of the team is critical to the success of the enterprise. Maintaining this outlook has helped Cambridge Consulting Group build an organization where employees are empowered to better themselves and the company through training, continued education, challenging work assignments and an emphasis on work/life balance. "This award reflects the caliber of individuals who have chosen to bring their talents, expertise and passion to Cambridge," says Albert W. Papa, chairman and CEO. "Providing a great work environment for our employees ensures that Cambridge will have a strong team in place to help guide and protect the needs of our wholly unique clients for years to come."
Clayton & McKervey PC
Southfield
www.claytonmckervey.com
Employee engagement is one of the most important values at Clayton & McKervey, an independent member of both PKF International and PKF North America. "We have complete control over whether our firm culture is one of engagement and enrichment, or passiveness," notes CEO Kevin McKervey. "Employee engagement opportunities are given great priority here, both formally and informally." The question "what do you think?" is one that McKervey says is evidence of that kind of engagement. "Ours is a culture where that question is asked on a daily basis and across lines of hierarchy." Having a high level of interaction allows for professional growth, increased perspective and the sharing of ideas, with members of the team continually tackling topics such as lean process and continuous improvement, women's leadership, technology updates, training and development, and branding initiatives. "We take our employee value proposition very seriously," adds McKervey, who says regular benchmarking within the industry is a must when it comes to remaining competitive. That applies not only to current team members but new hires. "Early offers of employment are common within our industry and incoming graduates are assured up-front and in writing that we will automatically adjust their compensation if we feel the terms of their original offer are no longer market competitive," says McKervey. Also key to the firm is the attention it pays to work-life balance. "We strive to have an open dialogue with all members of our team," he adds. "This is accomplished formally . . . and it also happens more indirectly, due to the openness of our culture. We work hard to ensure that our employees know they can be upfront about issues they're facing outside of their work."
Community Financial Credit Union
Plymouth
www.cfcu.org
An annual survey of team members designed to measure satisfaction, engagement and the culture of the organization is among the first of a series of innovative approaches taken by the Community Financial Credit Union. It also has an Emerging Leaders program to encourage development of future leaders and a mentoring program that matches experienced team members with those who are looking to grow into future leadership positions. There's also a peer recognition program that has documented more than 3,200 stories from team members applauding other team members who provide exceptional service to internal and external members. "We believe the organization and team members work in partnership to successfully achieve the credit union's strategic ends," says CEO Bill Lawton. "Our approach in offering opportunities for our team members to fully utilize their capabilities and by offering educational resources to take us beyond the basics is paramount to our success."
Computer Consultants of America Inc.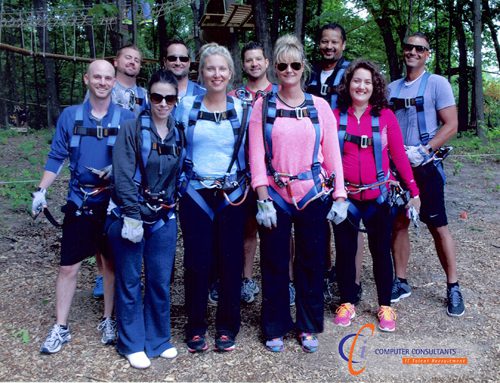 Bloomfield Hills
www.ccitalent.com
CEO Nicole Pawczuk says her company—CCI for short—is constantly striving to improve employee experiences through innovative and competitive compensated and non-compensated benefits. "We recognize that with good talent, we need market driven compensation packages to meet the growing demands of the IT industry," she says. The success of the firm also depends on employee engagement. "To keep our employees engaged, our approach is to inform them as much as possible. We believe that if all of our employees are informed of our vision, as a whole, we can reach our goals." Pawczuk expects her team to be the best in the industry. "We develop that through ongoing communication and an open door policy," she says. Both personal growth and career growth are highly valued at the company. "CCI believes in creating a cohesive culture through team building retreats," adds Pawczuk. Education is also an area that receives particular emphasis, with the company encouraging career planning and unlimited training to meet client needs.
Computerized Facility Integration LLC
Southfield
www.gocfi.com
At Computerized Facility Integration—CFI—keeping employees satisfied means giving them meaningful and productive work. "That's key," says CEO Robert Verdun. "It's important that people take pride in what they do and challenge themselves every day." Initiatives such as CFI University, an online training portal with hundreds of learning tools, videos and information is part of that strategy to promote continuous learning for all employees. "At CFI, our product is people," adds Verdun. "Our staff are extremely well trained individuals with highly marketable skills so the value proposition has to be real and tangible to our staff." Verdun says the central theme is the company's core values. "Many companies talk about core values, but at CFI we live them," he adds. "We promote and reinforce them. We reward and pay for honoring them." CFI has experienced annual growth of 20 to 30 percent in recent years and adding talent has been its key constraint to growth. "We try to make sure to hold on to the employees we have," says Verdun, who says CFI's attrition is very low. "I believe that is a testament to our culture." Training, he adds, is essential to the company's success. "It allows them to quickly improve their skill sets and get promotions so we can hire within the firm," adds Verdun. "This helps us fill those seats with people who we already know and who already understand CFI. The rapid upward mobility also helps retain our staff as they can get more by staying here than by leaving. We have had significant promotion opportunities over the past 12 months which we are extremely proud of."
Conway MacKenzie
Birmingham
www.conwaymackenzie.com
Conway MacKenzie positions itself as a restructuring and financial advisory firm that delivers hands-on financial, operational and strategic services that help healthy companies grow and troubled companies get back on track. No wonder then that people are at the heart of everything it does—these are the folks that make it all possible. From providing a variety of health care coverage plans, a generous year-end bonus pool and a 401k that in 2011 was matched dollar for dollar, the firm not only recognizes the importance of staff, but puts resources behind the philosophy. The firm even puts smart phone, tablet and notebook technologies in the hands of its employees. But Conway MacKenzie goes at least one step further by giving every employee equal access to information regarding the company's performance and strategic initiatives. The result, says CEO Van E. Conway, is a vibrant culture where there are high levels of commitment and low turnover and absentee rates. That doesn't' mean there aren't long hours and time away from home. But the company tries to counter those realities with fully stocked kitchens, daily lunch delivery and free lunch on weekends. The firm also provides a concierge service to assist in managing day-to-day personal demands.
Core3 Solutions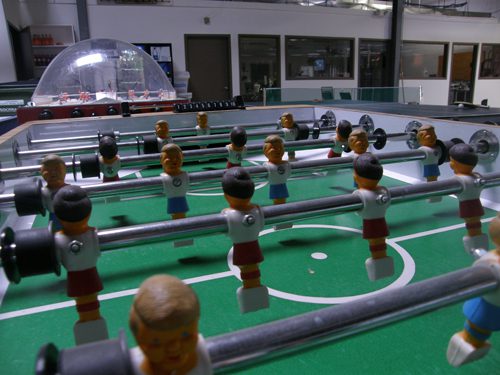 Birmingham
www.core3solutions.com
CEO Paul Chambers points to transparency as being one of the key strengths of Core3 Solutions. "We also give our team a lot of independence and autonomy in shaping where we are today and where we are going," he adds. "It also helps to have a fun office filled with pinball machines, arcade games, a dome hockey machine and lots of other places to work other than a desk." Culture is also key to Core3 Solutions. "While a leader or company cannot create culture, it can lead and nurture it by creating an environment where it will thrive," adds Chambers. "Our brand, values, and corporate vision all work to support the culture that exists today and keeps employees on board and engaged." Chambers says the entire company works hard to promote a good work-life balance. "Without it our teams would be less creative and we would experience much higher turnover. Our focus is and has always been on maintaining a positive and inviting work environment."
Coretek Services
Farmington Hills
www.coretekservices.com
Relationships are a big deal. In fact, at Coretek Services, the ability to create and maintain excellent relationships is key to its success. "We strive toward a continuous flow of communication to ensure the highest degree of quality at every level," says CEO Ron Lisch. One example of that commitment is the twice-annual employee satisfaction survey Coretek Services uses, its sole purpose being to gather opinions in some 14 areas. Management then reviews the results and works on ways to improve the results. The firm has a company-wide status call every week to share key successes and recognize employee contributions to the firm. Lisch says Coretek Services stands apart from its competition in four distinct ways: its culture, its consultants' project experience with cutting edge technologies, its training and certifications, and the quality of its staff. Most of its new hires come from internal referrals. "Our employees consistently recommend others to join us because of their own positive experiences," adds Lisch. When it comes to work-life balance, Coretek Services answer relates to the passion for what it does as a company. "When you love what you do, challenges make the successes all the sweeter."
CoStaff Services LLC
Southfield
www.costaffservices.com
CoStaff understands someone is in business to grow their business. It allows clients to focus on their mission-critical operations while it focuses on the complete spectrum of human resource services. CoStaff spends its days studying, mastering and practicing the full range of evolving regulatory issues, compliance obligations and HR best practices. Its professionals are seasoned, passionate and degreed HR experts (including advanced degrees), representing a depth and breadth of resources that no small organization could be expected to build or manage. Its human resource outsourcing (HRO) services allow a company's in-house HR team to channel their energy and passions into managing people, productivity and processes—while CoStaff manages the administrative aspect of running an HR back office. Whether a company is looking for a PEO or HRO, a payroll provider, a benefits and insurance partner, or customized staffing solutions tailored to their growth needs, CoStaff Services simplifies employment. Both its "a la carte" and packaged solutions are custom-engineered to save money, alleviate administrative burden, reduce risk and liability, and get a company back to business.
Credential Check Corp.
Troy
www.credentialcheck.com
Be intentional. At Credential Check Corp., that's the theme. It applies to "each project that we work on, each client that we serve, each employee that we hire," says CEO Michael A. Pachuta, who says weekly check-ins with the entire staff go a long way toward keeping employees engaged. The firm also has a "Tier II" leadership development program that involves direct reports to the leadership team. This cross departmental group continues to work on leadership initiatives and courses the team will attend together. Credential Check now has a rigorous recruitment program (put in place after its recent hire of a dedicated HR manager). Under that program, prospective staff members develop 30, 60 and 90-day plans and go through multiple interviews, and rigorous review. "It really gives candidates the ability to know our culture before they join the team," says Pachuta. The firm also pays attention to quality of life issues, with flexible work schedules in place to accommodate employee needs. It also offers flexible spending accounts to support employees who care for family members.
Credit Acceptance
Southfield
www.creditacceptance.com
Consistency is the key when it comes to creating a great team at Credit Acceptance. So says CEO Brett Roberts, who conducts small, intimate roundtable sessions on a monthly basis as one of the initiatives designed to build a satisfied workforce. Team members are also surveyed at least once a quarter, making sure the firm is focused on additional opportunities there may be for improvement. A host of benefits that are competitive in the market is also part of Credit Acceptance's strategy as is a strong employee recognition program in addition to rewards such as gift certificates, team lunches and anniversary awards. Having a flexible work environment helps promote a better balance of work and family life, and employees are often able to choose what schedule works for them, even on a weekly basis. But it's on the recruitment side that consistency really comes into play. A strategy called FISH (Frame, Invite & Assess, Select and Hire & Onboard) creates an experience for the candidate that helps them choose Credit Acceptance as their employer of choice. The company also keeps a pulse on existing team member engagement through a multitude of methods, the most powerful being a feedback survey conducted on a quarterly basis.
Custom Business Solutions
Novi
www.custom-it.com
Looking for a job that offers more than just a paycheck? Whether you are looking for immediate employment, considering a move in the near future, or just window shopping, Custom Business Solutions is your source for employment opportunities. "We pride ourselves on finding the right opportunity for the right person," says its website. "There are times that the opportunity comes along when you are 'not looking.' For that reason, Custom Business Solutions will not assume you are a 'perfect fit for the job. We want to have a conversation with you, understand what you are looking for, or aren't looking for, and then from a variety of clients, identify the best opportunity for you. If we don't have that opportunity right then…no problem…we want the relationship with you and will keep looking on your behalf in the future."
DASE Consulting
Clinton Township
www.daseconsulting.com
In a company focused on big picture issues like information security, risk management, audit and human resources, it's no surprise that people are key. And character is something that stands out as a differentiator at DASE. With various training courses and methods at their fingertips, employees are encouraged to learn at a pace that fits their style and comfort level. By creating an environment of professionalism, quality and integrity, DASE has focused on teamwork, excellence and respect for the individuals. "We build relationships with our employees just the same way we do with our clients, to maximize their success within our firm," says CEO Tamiko Robinson. That means putting some energy into a process for making sure staff are as healthy and happy as possible. "A Healthy You" is the result, a set of tools that DASE management hopes they'll use to achieve work-life balance. "We're showing our employees that we care about them and their families," said Robinson. "In return our employees care about DASE Consulting." Employees are encouraged to gain certification or designation within their respected area, which has meant being able to keep them in place even in an economic downturn. And they're also more loyal to DASE. "They have no desire to look for employment elsewhere," notes Robinson. "Our brand is employees of excellence and expertise."
DeMaria Building Company Inc.
Detroit
www.demariabuild.com
Being part of a family owned business provides a distinctive atmosphere, and that's true for DeMaria. In fact, many of its employees have other family members working at the firm. That and an open door culture of management give way to better communication throughout the company. The company has a number of initiatives that define its culture, including having established opportunities for professional development, frequent communication on its intranet site and regular meetings where forecasts and strategies are shared. Having employees actively take part in building the company's future is a regular part of the way business is done at this firm. "DeMaria is in the business of building relationships with clients, partners and employees," says CEO Joseph A. DeMaria Jr. "Our methods are rooted in teamwork and collaboration and we believe the ultimate key to our corporate success is the advancement of talented employees." Nearly half those employees (48 percent) celebrated anniversaries of 10 years or more within the past year.
Detroit Athletic Club
Detroit
www.thedac.com
Founded in 1887, the Detroit Athletic Club left an indelible stamp on the city even as it was helping that city find its place in the country at large. Always a powerhouse for individual and team amateur athletics, the DAC helped give its members the strength to serve as soldiers and compete as Olympians. They fueled the manufacturing frenzy that created the Motor City and brought home the professional sports teams that were its due. In a recent chronicle of the DAC's long history, readers will discover the unique world of a private club that remains one of the finest in the world, an enduring home to community leaders, amateur athletes and one of Detroit's architectural jewels.
DigitasLBI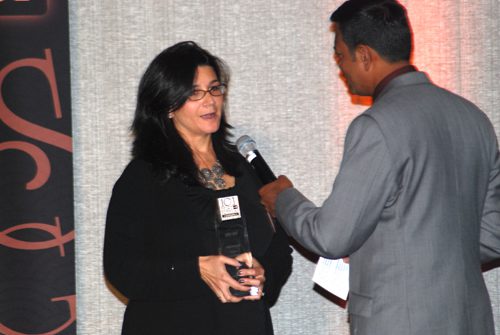 Detroit
www.digitasLBI.com
DigitasLBI is a global marketing and technology agency that transforms businesses for the digital age. It exists to help brands embrace the creative and technological changes revolutionizing all aspects of their business. The firm's expertise across insight, brand building, creative storytelling and real-time distribution enables brands to get fit for the future, no matter where the company joins them on their digital journey. To do this requires a unique culture capable of supporting diverse talent. DigitasLBI calls its collaborative way of working blending, and it's central to everything it does – allowing it to take ideas from strategy and concept to launch and evaluation as quickly and effectively as possible. Whether in a single room or across its 40 offices worldwide, blending lets DigitasLBI cast the right people for the challenge. The perfect blend takes its clients further and faster on their digital journey, delighting customers on the way.
Domino's Pizza
Ann Arbor
www.dominos.com
There is a world of opportunity for career growth at Domino's Pizza. Throughout a system of corporate and franchised owned stores, supply chain infrastructure, corporate positions and business ownership, Domino's has development opportunities to fit almost any career path. With a rich history of growth and a develop-from-within-culture, the options are limitless. In its stores, team members learn about business, management and what it takes to succeed. The company's franchise system of successful business owners has grown internally. To top it off, nearly all of Domino's operational leaders started their career with the company in a store. Domino's team members are behind the wheel, in the driver's seat of their career growth.
DTE Energy
Detroit
www.dteenergy.com
One factor sets DTE Energy apart from its competitors and peers. "It's our employees' commitment to bringing high energy and discretionary effort to their jobs every day," says CEO Gerard M. Anderson. It's why DTE Energy has implemented an operating system that connects its aspiration, purpose, values and six corporate priorities in a cohesive framework for communication with employees. The company's priorities capture the primary areas of work and "Highly Engaged Employees" leads the system as a key driver of the business results that follow. DTE Energy continues to work with the Gallup Organization to deliver a bi-annual survey to gauge employee engagement and satisfaction levels. That relationship with Gallup includes the development of basic and advanced training courses for leaders and employees focused on strengths based leadership. It also has a world-class health and wellness program in Energize Your Life, which has several pillars that guide its initiatives. In 2014, the program won the Governor's Wellness Program award in the large employer category. DTE Energy recognizes the importance of the health and work-life balance of its employees and remains committed to building a culture that empowers employees and their families to live with high energy and passion for life.
Dynamic Edge Inc.
Ann Arbor
www.dynedge.com
Everyone seems to love food. That's one reason Dynamic Edge routinely offers free lunches to its team. But that's not the end of the story. Quarterly bonuses based on company performance—including both profitability and customer service—are also part of what Dynamic Edge brings to the table. It also has monthly company meetings, anonymous feedback submission forms and company outings. It also has a monthly one-question morale survey intended to address areas of strength and weakness that the team identifies. The firm regularly recognizes individual contributions. CEO Bruce McNully acknowledges that the company's hiring progress is rigorous. "We want to attract the best possible candidates to extend offers to. This involves pre-screening, culture fit and technical skills testing." Dynamic Edge has always had its own distinct culture, a feature that's paying off in a resurgent economy. "This has allowed us to expand our general staff and add a few new positions in the company," notes McNully, who adds that a second office in Royal Oak helps employees who live in that area minimize their commute.
Easter Seals Michigan
Southfield
www.easterseals.com/michigan/
Easter Seals has been helping individuals with disabilities and special needs, and their families, live better lives for more than 90 years. Whether helping someone improve physical mobility, return to work or simply gain greater independence for everyday living, Easter Seals offers a variety of services to help people with disabilities address life's challenges and achieve personal goals. Easter Seals offers remarkable career options. There are more than 350 professionals dedicated to creating a world where all people with disabilities or special needs, and their families, have equal opportunities to live, learn, work and play in their communities. At Easter Seals, the possibilities are unlimited. Employees have access to extraordinary training and professional development resources as well as the compensation and benefits package that would be expected from one of Metro Detroit's and West Michigan's 101 Best & Brightest Companies. A comprehensive benefits package is designed to meet the changing needs of a diverse workforce.
Educational Data Systems Inc.
Dearborn
www.edsisolutions.com
How about taking every Friday off? At EDSI, the flexible work schedule means employees can do just that by working a few hours more over a two-week schedule. But the flexibility goes even further with many employees working varied schedules to accommodate their individual situations. Beyond that, the company is taking seriously the pursuit of a future leaders program that has included having collaborative groups of employees tackle various issues of importance to the company. EDSI's continuous improvement process has also been key to encouraging employees to submit suggestions for any area of the company. EDSI also provides team building and lunch and learn sessions to provide employee enrichment, both for work-related activities and the personal lives of employees. The company also uses a proprietary Web-based skills analysis tool to analyze and keep track of every applicant for a job.
Employees Only
Rochester
www.employeesonly.net
Being in an organization where team support is a dominant trait has its own rewards, says Employees Only CEO Mario Apruzzese. The company, which "leases" employees (handling payroll, benefits administration and the like), is one where "everyone tries to help out everyone else." Apruzzese, a CPA who founded the company, says an attractive benefits package combined with flex scheduling, job sharing programs and paid time away from work to participate in charitable or civic activities are among the strengths of Employees Only. He also sees a future where ever-increasing standards will make it challenging to provide a great work environment. "But that's why it means so much."
Enterprise Rent-A-Car
Farmington Hills
www.enterprise.com
As a multibillion-dollar industry leader, Enterprise Rent A Car can offer its prospective employees more than a chance to succeed. It's a place someone can thrive. The environment is energetic, the people are motivated and the career paths can take someone where they want to go, no matter where someone joins Enterprise. Yes, they pick people up. And they do it in more ways than one. The idea of driving vehicles to its customers was developed by one of its managers in Florida, and the service quickly spread across the country. It's just one example of the company's commitment to innovation, to customer service and to listening to its people. If someone brings their drive, dedication and determination to Enterprise, maybe they can pick them up as well.
Epitec Inc.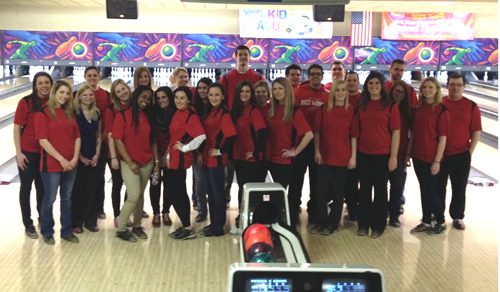 Southfield
www.epitecinc.com
When an employee joins Epitec, they receive a customized compensation package that reflects their personal needs, negotiating a pay rate they can tailor with paid time off and various benefit options. But what separates Epitec is the flexibility in compensation that continues after the employee joins the firm. For example, if an employee says they no longer need the full three weeks of vacation time, they can give up a week and be paid for that. That flexibility is an ongoing process that is designed to fit the ever changing needs of the employee. The firm uses a number of proprietary concepts and methodologies it says help to ensure proper selection and hiring. One of those tools is called MUSCLE—an acronym that includes being "Motivated to solve," a sense of "Urgency," "Sharp appearance," "Courageous curiosity," "Listen 2x" as much as you talk, and "Eager to do the work." Those attributes are screened for in the Epitec interview process and are continuously strengthened and refreshed through ongoing training on techniques to better service the firm and its customers.
Etkin Equities LLC
Southfield
www.etkinllc.com
Etkin has played a prominent role in southeast Michigan real estate development for 30 years. The privately owned company was formed in 1982 and is led by Principal Douglas Etkin and President Curtis Burstein. Etkin has been responsible for the development and acquisition of more than 9.5 million square feet of office, industrial, retail, hotel and mixed-use developments. It also offers fee-based management and development services to a select number of third party clients. As the company celebrates its 30th anniversary, Etkin is continuing to aggressively pursue growth in the Midwest, Texas, Florida and Colorado.
Farbman Group

Southfield, Mich.
www.farbman.com
Being valued and involved is a key objective at Farbman Group, with the emphasis on the creation of an environment where people come first. So how does that occur? In one tactic, the firm holds a monthly forum—the Farbman Think Tank—that provides an opportunity for employees to discuss ideas, concerns and ask about what's going on in the company. There's also an opportunity to discuss career development and where they see themselves in the future. With a family culture at the heart of the firm, numerous events are held, all with the view to promote camaraderie. An internal training program—Farbman University—gives employees the opportunity to advance their development, not only in ways that directly apply to careers but to everyday life as well. The firm also factors in a measure of flexibility, offering options such as telecommuting, shortened work weeks and even working closer to home.
Fifth Third Bank Eastern Michigan
Southfield
www.53.com
Engagement is one of those things that helps Fifth Third Bank stand apart in its strategy to stay connected with its teams. A leadership philosophy that includes "keeping it real" centers on that engagement objective. "Engagement is about the way we all work together to achieve personal and professional success," says CEO David Girodat. "Whether it's listening sessions with senior leaders, appreciation days or breakfast with new employees, we want to hear how things are working. We listen and adapt to improve the work environment and people truly know we care about their success and happiness." Of course, the bank's success depends on the retention and attraction of talent, but the focus on relationship begins long before someone joins the team. Indeed, each team member has a personalized learning path that aligns with their current role and their desired growth. While all employees complete additional education on yearly basis, the company also supports development with personalized internal and external learning. That includes a commitment to accelerate the growth of high potential talent through such various leadership programs, including project work, specialized mentors and exposure to unique experiences designed to help in an employee's readiness for a next step.
Fitness Therapy Unlimited
Troy
www.ftunlimited.com
Employees who join Fitness Therapy Unlimited know from the very start that their opinions matter. From that first day, they are invited to contact CEO Greg Kirk with any issues and concerns. The company also holds monthly meetings for staff and twice yearly conferences where new ideas are encouraged. Weekly e-mails are also sent out to keep staff updated on news at the company and the industry and a monthly newsletter that goes out to the general public is also part of the overall company's strategy to keep communication flowing. Pay for senior level therapists at Fitness Therapy Unlimited is said to be about 10 percent higher than the national average. The company's culture has always been a positive one that encourages a healthy work-life balance. By giving employees flexibility, they are able to fulfill the company's mission by providing clients with innovative and memorable customer experiences.
Garden City Hospital
Garden City
www.gch.org
When patients and their loved ones walk through the doors of Garden City Hospital, they're greeted by the feeling they've entered a place where family, community and health care converge. A trip to Garden City Hospital feels more like a visit to a friend, or a stop at a favorite and familiar spot in the neighborhood. The goal is that the experience with Garden City is reassuring and simple. And that simple, reassuring experience begins even before someone arrives at the hospital. Its neighborhood location – not at a busy intersection or a downtown – makes getting here a breeze. The hospital still provides free, surface-level parking just steps from the main entrance. No stairs, no parking structures and no parking fees alleviate the stress and uncertainty many people feel when visiting a hospital. Once inside the doors, visitors encounter a staff that not only cares about their health, but cares about one another. Many employees are family members. "Great Health. Generation to Generation" means not only that staff are here to care for all of a family's generations, but that many generations of families come together to provide that care.
Gemini Electric Company Inc.
Chesterfield
www.geminielectric.net
Gemini Electric tries to foster a positive work environment based on mutual trust, respect and teamwork, all designed to promote safety, innovation, efficiency and profitability. The company has created a tiered benefits program designed to create longevity by bringing valuable benefits to its employees. CEO Edward D. Schmidt Jr. says Gemini's open door policy adds to a sense of making time for employees' needs. "We pursue opportunities which recognize manageable growth through the application of technology and the continuous improvement of our products and processes," he says. The continued growth of the company is said to be the result of its recruitment and selection of highly capable and innovative employees as well as management's commitment to provide a safe and positive work environment.
Ghafari Associates LLC
Dearborn
www.ghafari.com
As a top-flight architecture, engineering and consulting firm, Ghafari has made the recognition of employee accomplishment a key part of its culture. "We pride ourselves on providing the highest level of customer service, both to our clients and to the professionals who work hard to help us achieve our business goals," says CEO Kouhaila G. Hammer. Employees are recognized in company newsletters, with spot awards, through compensation adjustments, and with luncheons and other official social events to thank and congratulate them for a job well done. The culture at the company is also focused on nurturing continuous improvement. "We encourage employees to develop their skills and further their education," says Hammer, who adds that Ghafari believes in giving back to the communities where it works. "As a result, we are conscientious contributors to several organizations throughout the year, and we offer numerous opportunities for our employees to make charitable donations."
Gongos Research
Auburn Hills
www.gongos.com
Gongos Research CEO Camille Nicita says the company provides an atmosphere of creativity and collaboration, where even play has its purpose. All employees work from home one day a week and a fully paid week between Christmas and New Year's is commonplace at Gongos. The company also believes in giving back to the community through a number of charitable events. But individuals at the woman-owned enterprise are what make Gongos Research special. "We believe that one-of-a-kind individuals create extraordinary outcomes," says Nicita. "We embrace the idea of work-life integration. We believe striving for balance is impossible because one will always be pulling harder than the other. However, by fostering a culture that integrates them both through forward thinking approaches like tele-working and flex time, employees feel empowered to be integrated rather than strive for balance." The company also encourages strong personal relationships between manager and direct reports. That philosophy was tested two years ago when Gongos unexpectedly lost its founder and CEO John Gongos to cancer. "Everyone at Gongos is so deeply connected, we were and are able to come together, support each other and carry on his legacy," says Nicita.
Gordon Advisors P.C.
Troy
www.gordoncpa.com
Meeting the need for work/life balance is at the top of the list of challenges for Michael Dentamaro, one of Gordon Advisors shareholders . "Tax season can mean long hours from January to April for our staff," he notes. "We have tried to balance that with some optional four-day work weeks during the summer and flexible schedules to meet family needs." As Dentamaro points out, the relationship between employer and employee is at the heart of the need for change. "It's evolved into more of a partnership with give and take on both sides," he says. "With initiatives like Career Pathing (which includes having an individual mentor to help set career goals), the firm as a whole is enriched, moving us forward in the business community." Gordon Advisors uses flexible schedules and work from home to enhance the workplace. "Many of our employees are with our company because of the flexible schedules we can offer," says Dentamaro. "The key to making this work is flexibility on both sides, as maintaining high level customer service is our top priority. Employees today are also very goal driven and want guidance and direction to achieve their career path."
Grant Thornton LLP
Southfield
www.grantthornton.com
Proactive, transparent communication. For Dan Zittnan, the office managing partner of Grant Thornton's local office, it's about keeping in touch, especially important in tough times. The firm utilizes a variety of means, including e-mails, voice mails, Web-television messages, monthly e-newsletters as well as "all employee" calls. "We also have an employee social networking site," notes Zittnan. The Grid, which was developed to increase employee engagement levels and provide opportunities to foster firm relationships on a more personal level, includes a variety of social channels including individual profiles, forums and blogs, among them one that the executive team uses to prompt discussions. Zittnan says the firm is responding to the need for employees to connect with the community. "They are interested in being with an employer in which they can make a difference in the community. An essential element of the firm's strategy involves being a community leader through visibility in the areas in which we live and do business through active involvement in community organizations as well as through charitable contributions." Zittnan says the firm is on the right track. "The experiences of our people and the experiences of our clients are different from those of our competitors and we are positioned well in the marketplace to maintain this competitive advantage."
Greenleaf Trust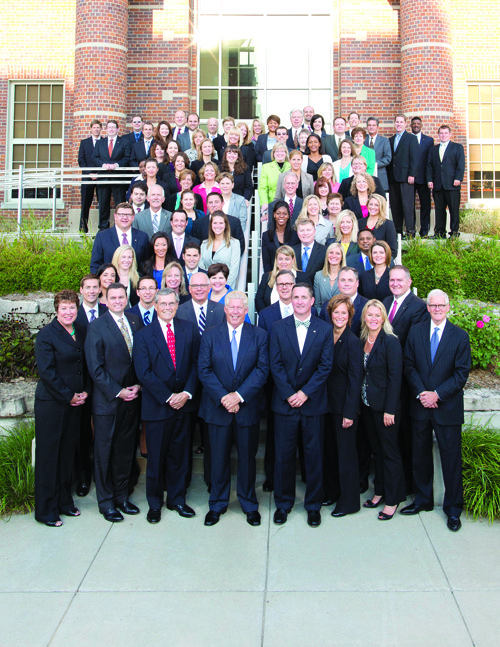 Birmingham
www.greenleaftrust.com
Developing excellence in an organization—any organization—should be a constant priority. At Greenleaf Trust, a talent-based organization, the commitment is to discover and develop individual talents and to a workplace culture that is focused on relationships, growth, high standards and continuous improvement and training. The organization has a near-endless array of initiatives when it comes to keeping employees happy and productive. But even then it doesn't take its success for granted. An annual survey of employee satisfaction forms the basis for any changes that will keep the firm humming along when it comes to being a great place to work. One of the company priorities is employee engagement and one team has a sole focus of improving the communication and culture at Greenleaf Trust. The big picture plan appears to be working: since 2004 the firm has experienced revenue growth of 230 percent and employee growth of 112 percent.
G-Tech Services Inc.
Dearborn
www.gogtech.com
The list of unique creative approaches to enhance employee engagement and develop loyalty at G-Tech is impressive, among them monthly lunch and learn training sessions, and the support of continued education through a tuition reimbursement program. There's also an on-site fitness center and boot camp style classes for those who seek a collective workout experience. Work-wise, G-Tech gives qualified employees the option of telecommuting two days a week and outfits its field-based reps with laptops and iPhones. It also encourages employees who want even more challenges to opt for the possibility of another career focus after their current assignments have concluded. Do those initiatives work? The company, which is headed by Theresa Ghafari, says it is constantly looking for ways to actively measure employee engagement and it recently conducted a third-party survey of its more than 600 employees to find out. The findings suggest the firm is doing better than average than others in the industry.
Halo Management Consulting
Troy
www.halomc.com
Promotion at Halo Management is only from within. It's a factor that CEO Dustin Woods says sets the firm apart from others in the industry. "Due to this unique growth structure, we need to ensure that our employees are given all the necessary resources in order to be successful," he says. "All our resources come from our top executives and directors who personally have grown into the management position they are in today." With training and development at the forefront of Halo, the firm takes an approach that begins with management. "We believe that the best directors have succeeded at the positions below them and we attract employees with our culture and retain them based on the extensive training program we have," adds Woods.
Harada Industry of America Inc.
Novi
www.harada.com
Flexibility is a good thing and Harada has embraced the concept as an acknowledgement of the importance of having work-life balance for employees. Team members can start work as early as 6:30 a.m. or as late as 10 a.m., giving them the flexibility to choose a schedule that best fits their personal and family needs. Working late? Employees are given extra time off when they need to work on urgent projects during weekend hours or if they have to travel on the weekend for work. A number of programs encourage employees to keep healthy and also to stay involved with sharing their talents and sharpening their skills in support of company initiatives. A "Step-Up" recognition program is designed to recognize, reward and reinforce positive behaviors and performance that support the company's goals, mission statement and beliefs. Joining the organization means taking part in a transition plan that includes key elements designed to efficiently and smoothly integrate them into the organization.
Harley Ellis Devereaux
Southfield
www.harleyellisdevereaux.com
Professional architectural and engineering design firms are differentiated by the client partnering experience and the innovative uniqueness of the project delivered. At Harley Ellis Devereaux, being able to have employees understand their unique contribution to design and to provide them with an opportunity for new project experiences and professional growth are also key. The firm has identified and promoted a focus on "client intimacy" and its "one firm network" as two of several key elements in its defined business strategy. CEO Gary L. Skog says the enhanced relationships the firm has been able to develop and the sharing of knowledge help maintain and develop employee satisfaction based on positive personal and professional experiences. "We have made an effort to continue to improve internal communications with our employee group," says Skog, referring to recent updates that include an updated intranet. "We also share candid business communication throughout the firm in order to help employees understand management decisions and every employee's role in the company's progress."
Health Management Systems of America
Detroit
www.hmsanet.com
Is going the extra mile a big deal at Health Management Systems of America. You bet. In fact the company has built an award around recognizing employees that do just that. Unsurprisingly, the GEM—for Going the Extra Mile—not only spotlights exceptionally devoted employees but also provides an incentive for others to strive for the same recognition. CEO J. William Sumner says Health Management Systems of America is in the business of helping people and inspiring solutions. "We believe in promoting this message company wide. We strive to make sure that our own individual employees have everything they need in order to provide the services that our clients deserve." A nationally recognized company with a distinguished reputation of providing employees with innovative and flexible workplace practices, HMSA is committed to helping its employees achieve professional goals while maintaining a healthy work-life balance. Continued educational development is a value that the company recognizes, at least in part by offering funds which can be used for professional licenses and certificates, pre-approved seminars and training. The money can also be used toward reimbursement of college tuition. It also conducts employee satisfaction surveys to help strategically plan initiatives that would deal with any issues.
Hello World Inc.
Pleasant Ridge
www.helloworld.com
At HelloWorld (the former e-Prize), collaboration between teams is fundamental to the success of the business, says CEO Matt Wise. Organizing the company around that collaborative imperative includes equipping employees to be mobile and able to work anywhere in the building, where there are large open work spaces (no cubes) where cross functional teams sit together. The company conducts a team member satisfaction survey every six months and the results are reviewed by company leadership and steer workplace decisions. "We're a pretty flexible, casual place with relaxed dress attire," says Wise. "We believe that our open, collaborative environment benefits the team, and keeps the lines of communication open." The company makes a significant investment in leading edge social recruiting tools like LinkedIn and Glassdoor. It also has an active campus engagement strategy, including a robust cooperative education program with Kettering University that provides a pipeline of software development talent.
Henry Ford Health System
Detroit
www.henryford.com
With its roots in the heart of the world's automotive capital (the health care provider was founded in 1915 by Henry Ford), the organization has a list of attributes designed to bring out the best in its employees. From a choice of benefits that deliver flexibility, to attractive compensation and programs meant to enrich an employee's way of life at work and elsewhere, Henry Ford Health System remains on the cutting edge when it comes to HR practices. More than 23,000 employees make Henry Ford their career choice.
Honigman Miller Schwartz & Cohn LLP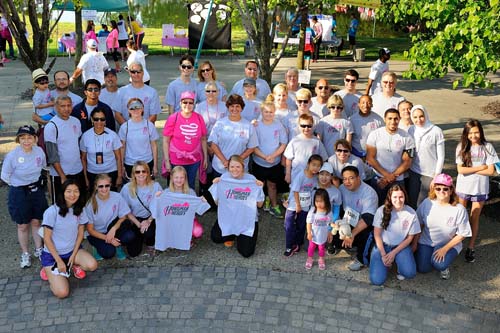 Detroit
www.honigman.com
Looking for a "best-in-class" benefits package? The folks at Honigman would say employees at the law firm have got it just right, with a system that provides comprehensive medical, dental, optical and both paid life and disability insurance among its core features. The firm also uses a performance based compensation system that rewards high levels of contribution and creates incentives that support employee engagement. It's a system that is based on merit, not seniority, which the firm says is unlike many others. That alone permits individuals to distinguish themselves among their peers based on individual contributions and effort. Having pay ranges that are above market helps Honigman attract and retain a high caliber of talent that the firm needs to deliver exceptional results. "We pride ourselves on providing opportunities to enhance our employees' skills so that they may further their careers and achieve their goals," says Jeff Bauer, the firm's chief people officer. Associate attorneys benefit from support and feedback through a proven system of mentorship, which also results in increased engagement and job satisfaction. Honigman's strategic goals and its development and performance management programs are inextricably linked. "Ongoing communication of the firm's strategic direction is important to Honigman and we make sure our people understand what is needed to accomplish our mutual goals," adds Bauer. Honigman also has a long-standing commitment to public service, leading the way in philanthropy and focusing on the enhancement of communities in which it operates. "Our employees repeatedly tell us that the firm's philanthropy is a source of pride and satisfaction," says Bauer.
Humantech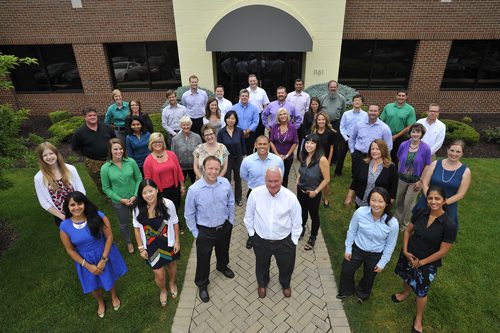 Ann Arbor
www.humantech.com
Late last year, Humantech, a company focused on ergonomics, reorganized its employees around cross-functional activity pods and focus groups. The intention, says CEO Jim Good, was to expand the company's professional and career development opportunities. "If, for example, a consultant wants to become more focused on technology and e-learning, they can petition for reassignment to that focus team," he says. A staggering 97.3 percent of respondents to a satisfaction survey last year said they would recommend Humantech as a good place to work—and no one said they would not do so. Humantech's hiring practices are guided by one principle, adds Good. "Hire the very best as they become available." That simple maxim, he says, has fostered an enlightened, diverse, multilingual, well-educated, multi-national team. "We foster a climate of respect and trust where each member of staff is expected to be a self-managing professional," says Good. With no time sheets, staff has the freedom to select their core hours. "We favor internal skill development over third party resources," adds Good. And management at all levels is expected to not only support but lead and be active participants in all initiatives. The firm also practices good citizenship through active participation with numerous local charities.
IHS Automotive
Southfield
www.ihs.com
For nearly 50 years, IHS has helped customers harness the power of information to improve their business results. This is the essence of IHS, and it is what makes it unique compared with its competitors. While much has changed over that period, this is the common denominator that unifies the organization – the promise to provide customers with the technical information, tools and operational and advisory services necessary to help them make critical business decisions, maximize their core business processes and improve productivity. And IHS will continue expanding its offerings further to include knowledge-based solutions and industry insight that provide strategic benefit to its customers around the world.
Image One
Oak Park
www.imageoneway.com
ImageOne makes it fun coming to work. That's the promise of the firm's website. A progressive and enabling company that has built a strong vision and company culture, while giving team members the flexibility to grow and build on that vision. ImageOne has three categories to explore online. In Opportunities, the firm says its success has meant constantly expanding its thriving team, seeking outstanding individuals to join the firm. Under Culture, ImageOne says having a "passion to exceed, think like a visionary, open and honest and flawless execution" are all core values that drive the team. It also has a Perks section, which includes references to its benefits programs, including 401k, health, vision and dental insurance and more.
ImageSoft Inc.
Southfield
www.imagesoftinc.com
CEO Scott Bade says he believes keeping ImageSoft people well informed about the direction of the company's plans and growth strategy is something that helps foster an engaged workforce. ImageSoft keeps the lines of communication open with a variety of meetings designed to update employees, along with frequent e-mail announcements. But it also comes down to listening. Rewards are also important, says Bade, who says ImageSoft continually ranks above average in its industry. Even the corporate headquarters are designed to promote employee engagement, with bright, colorful, open interiors and workplaces clustered in groups, with ample collaborative spaces. "It provides an environment that helps keep our employees enthusiastic about and involved in their work," says Bade. Recruitment takes the form that you would expect a firm that is focused on retention. "We use the same approach that keeps employees happy and engaged. It helps us attract high-quality, critical-skill staff additions."
ISCG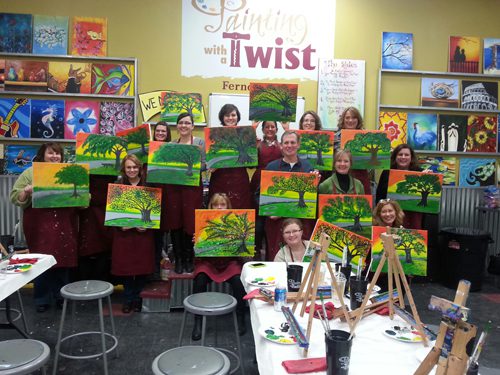 Royal Oak
www.iscginc.com
CEO Mary Ann Lievois understands the stark fact that employees spend a majority of their time in the workplace. "I focus on an environment that is professional and creates healthy work habits, supporting our corporate culture and the expectations and preferences of our people," she says of the interior design and facilities management firm she heads. "We have an open, creative environment and encourage people to use the kitchen to create healthy eating habits." Lievois is also a big believer in the concept of trust when it comes to ISCG's brand voice. "I think that resonates with our employees," she says. "They have to trust in leadership to run a successful business and make pragmatic decisions that keep the company profitable." But that also means leadership being able to trust employees to provide creative and successful solutions for clients. "We encourage employees to help each other and not to create competition that would result in one person's success and another's failure," says Lievois, who organizes periodic all-staff meetings to share the company's financial performance, highlighting success stories and creating new areas of focus for marketing, employee engagement or showroom enhancements.
iVantage Group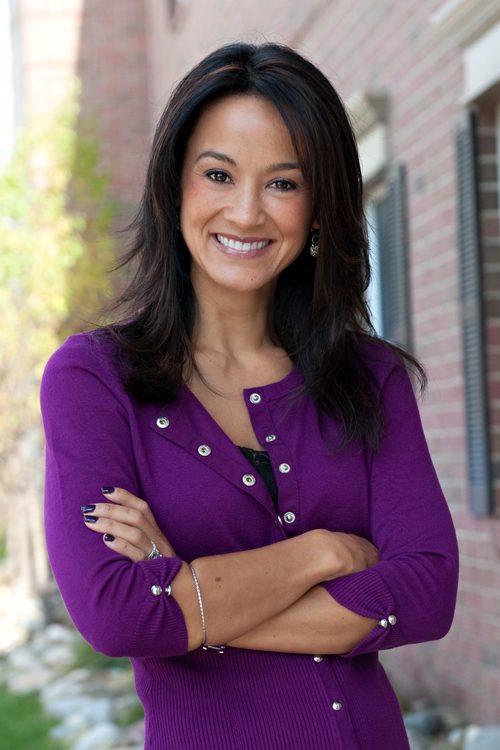 Brighton
www.theivantagegroup.com
CEO Juliet Shrader believes the best and happiest employees are those that are set up for success. It's why her management team takes advantage of the more than 150 opportunities on average each month to find the right talent for the company's clients. "Recognizing the unique talent of each individual working here allows them to flex their best attributes and strengthen in areas that need development," says Shrader. "This approach in turn allows us to promote within and cultivate deeper, more meaningful careers." Shrader says employees are first attracted to iVantage because they see a company that has growth potential. "Once job seekers can see themselves aligned with our company's culture and values, it's pretty much a done deal," she adds.
JARC
Farmington Hills
www.jarc.org
An emphasis on training and re-training of staff at JARC helps make a difference at the non-sectarian, non-profit organization that was founded in 1969 by a group of parents concerned about the future of their children with developmental disabilities. It does so in order to keep each employee informed of changes in the field and is able to do so by offering an optional training program where JARC staff can attending sessions and are paid for their time to do so. JARC also focuses on work-life balance and has recently began offering employees the opportunity to take 30-minute yoga classes for free during work time. JARC's focus on affordable health benefits not only sets it apart but also ensures that employees take part in maintaining their own health and feel financially able to do so. The organization's turnover rate, while slightly high, is low compared with the average turnover in the field.
Kyyba Inc.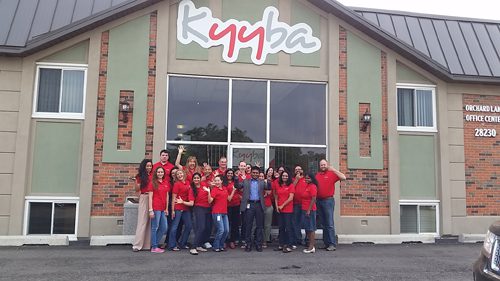 Farmington Hills
www.kyyba.com
Getting people in the right job is one of the first steps Kyyba takes in creating a positive work environment. That kind of thinking also includes a strategy for continuously communicating with employees on how their work and contributions impact the success of the entire company. Employees are also empowered, helping them to feel trusted and influencing them to continue that good work. At Kyyba, employee development plays an important role in attracting and retaining top talent. "Our focus is on the transformation of a broader leadership culture and on making the organization more dynamic," says CEO Tel Ganesan. That includes an orientation program that helps a new employee settle into a job, integrating with the corporate culture and familiarizing them with their role in the company. Kyyba also focuses on the development of strengths rather than addressing weaknesses. Work-life balance is also one of the firm's key strategies, one that allows employees to manage effectively multiple responsibilities at work, at home and in their community, supporting physical, emotional, family and community health. "We strive to ensure that employees enjoy being at work," adds Ganesan. "Having fun at work is part of our culture."
Lake Michigan Credit Union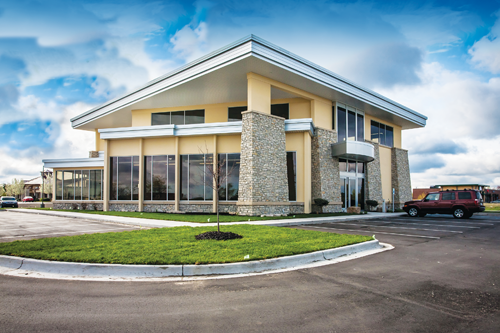 Grand Rapids
www.lmcu.org
Having identified culture as one of its core strategies, Lake Michigan Credit Union has been looking for ways to make what was already considered a good culture even better. "Our belief is that culture should be felt prior to, during and post-employment," says CEO Sandra Jelinski. Initiatives that began in late 2012 included a series of staff meetings that rolled out a series of initiatives designed to make sure each staff member feels valued, empowered, respected and successful in their jobs and recognized for their achievements. "By focusing on this, our members will feel that same cultural experience through the interactions with our staff, the service provided and the environment within our locations," adds Jelinski. LMCU hopes its leverage of culture and daily work environment will help it achieve goals that include employees feeling valued and appreciated.
Level One Bank
Farmington Hills
www.levelonebank.com
Not quite seven years old, Level One Bank is growing with its employees. "As a new bank, our team members are entrepreneurial and passionate about the continued growth of our business," says CEO Patrick J. Fehring. "They are building policies and procedures, developing new lines of business, launching new products, expanding services, and making a difference in the communities we serve and in the financial well-being of our customers." With more than 70 percent of new employees having come to the bank as a result of a personal referral, the idea of people attracting people is a strong one at Level One. And because it was established in the depths of the recent recession, Level One has a unique vantage point in creating a culture and philosophy of employee engagement. "Part of our mission was to create a likeable workplace that offers meaningful and engaging work as well as good old-fashioned fun," says Fehring.
LLamasoft Inc.
Ann Arbor
www.llamasoft.com
One way the management at Llamasoft is working to keep employees satisfied and engaged is through its work with the Flippen Group, which offers leadership behavioral training, individual coaching and on-going improvement to its staff. It's an initiative Llamasoft has rolled out to all managers, with plans to extend the offering to all employees by the end of the year. The attention to employees is rooted in Llamasoft's corporate values of service to its clients, says CEO Donald Hicks, who says the firm has retained its entrepreneurial spirit in spite of recent growth. "In order to be successful in this entrepreneurial culture, we must continually develop technical and leadership talent." That means investing in technical training across the organization. Providing significant value to its clients and making sure employees have a strong connection to the end result of their hard work is all part of what makes Llamasoft successful.
Lormax Stern Development Co. LLC
Bloomfield Hills
www.lormaxstern.com
Lormax Stern says it has earned a national reputation for the development of outstanding shopping centers which provide higher than average sales per square foot for the retailers who locate stores in their developments. Through strategic acquisition of premium locations, Lormax Stern's shopping centers consistently provide exceptional traffic for its retailers. Lormax Stern works closely with the communities to ensure long-term benefits for the surrounding areas and enjoys a track record of "getting the job done."
Mango Languages
Farmington Hills
www.mangolanguages.com
Mango Languages, a technology based training company that helps individuals learn any of some 60 languages, is like many organizations in that it takes care when it's hiring members for its team. "Culture and engagement is incredibly important at Mango," notes CEO Jason Teshuba. "We take great care to ensure that new hires are a core values and culture fit for the organization." Teshuba also realizes that overall organizational health and employee engagement not only create a more desirable place to work, but have a positive impact on business results." The company's HR department helps in that process by conducting weekly "one question" surveys, the answers to which are compared with previous surveys. When an employee rates their week lower than the identified threshold, a discussion follows to see if anything can be done to assist or improve the situation. While often the employee just wants to be heard, on several occasions, HR has been able to help create solutions and help with the situation. In addition to having a competitive compensation and benefits package, Mango Languages gives employees the opportunity to work from home as needed. Every employee is provided with a laptop, which allows them to work from anywhere with an Internet connection. That "work anywhere" ability is seen to be a great perk that fosters work-life balance.
Marketing Associates
Detroit
www.marketingassociates.com
For Marketing Associates, one thing is clear to everyone who works there, including CEO Mark Petroff. "Our employees are our brand. They deliver technology enabled marketing solutions to our clients everyday." That means an imperative: to keep employees satisfied by giving them more than the basics. Among those "extras" are opportunities to grow personally and professionally, both through volunteering and training. The Marketing Associates experience also includes flexibility and balance through telecommuting days and the availability of fitness and daycare centers across the street. Petroff understands the relationship the company has with its staff is a two-way street with many lanes. "Competitive compensation and benefits simply serve as the on ramp," he notes. "Our focus is clearly on the connectivity between our clients' needs with our employees' talents to deliver superb solutions that make Marketing Associates a workplace that is growing and rewarding." Included in making that happen has been adopting a diversification strategy that's created opportunities for employees to see new clients, new services and new industries. And the firm has invested in training and development to improve skill sets as a way to take advantage of the new and diverse opportunities.
Mastery Technologies Inc.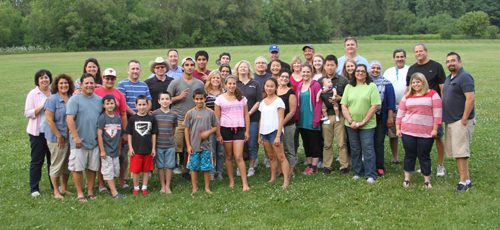 Novi
www.masterytech.com
CEO Bill Marker says sharing the organization's sense of mission and accomplishment is the foundation for keeping employees satisfied and engaged at Mastery Technologies, a training solutions company. Included among its innovative approaches is encouraging employees to get to know one another through activities that provide a foundation for better relationships within the workplace. Marker says the firm's high regard for employee development has shaped Mastery Technologies brand, values and culture. "We believe having a company culture with its foundation in continuous improvement helps attract and retain critical-skill employees," says Marker. "Employees appreciate being able to contribute to a greater good in their everyday work."
The Mannik & Smith Group Inc.
Canton
www.manniksmithgroup.com
The Mannik & Smith Group Inc. (MSG) is a privately owned engineering and environmental consulting firm with offices throughout Ohio and Michigan. The firm has more than 200 professionals that make up the MSG Team and is always looking for good people to join the growing firm. Technical skill, relationships and leadership are the foundation of the Mannik & Smith Group Inc. and have been not just a tradition, but a way of doing business for nearly 60 years. People are the heart of the company. Continuous training in current technology and encouragement to be creative while remaining faithful to its core values solidifies that its employees are our most appreciated asset. A knowledgeable and technically savvy staff creates the ability to positively impact the value of its projects. Comprehensive services, along with talented and dedicated professionals, combined with the culture of the company set by Jaan Mannik, PE and C, Michael Smith, PE, create a benchmark for professional service companies in the Midwest.
McGraw Wentworth
Troy
www.mcgrawwentworth.com
At McGraw Wentworth, the most important and innovative thing that is done is consistent communication. So says CEO Thomas P. McGraw. "We foster an environment that welcomes open discussion," he says. In recent years, this has entailed direct, honest and ongoing communication regarding the firm becoming a Marsh & McLennan Agency company, absorbing Great Lakes Employee Benefit Services (another local Marsh & McLennan agency). In addition to those mergers, the impact of health care reform on the industry, its clients and the company has also been front and center. McGraw says the company's employee value proposition is rooted in the proposition that high performers prefer to work with other high performers. "We cultivate a merit-based environment in which high performers are rewarded, retained, recognized, empowered and promoted for their effort and for what they know (rather than who)," says McGraw. "We invest in a discipline recruiting process, provide substantial training and education, provide candid feedback during annual reviews, and encourage people to grow."
Menlo Innovations LLC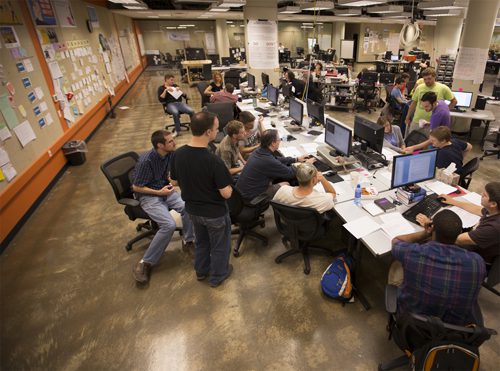 Ann Arbor
www.menloinnovations.com
No one could fault Menlo Innovations CEO Richard Sheridan for not reaching high enough when it comes to a corporate mission, his being "to end human suffering in the world as it relates to technology." He's bringing the people who work at the Ann Arbor-based Menlo Innovations along by intentionally focusing its entire company on what he calls the "business value of joy." In fact, Sheridan wrote the book on the concept ( "Joy, Inc."). "That joy includes the people who pay us to have their software product designed and built, joy for the people who ultimately will use that software as part of their everyday work, and joy for our team while they do the work of designing and building that software," says Sheridan. One member of the team made an interesting comment. "You know, I've worked a long time and in a lot of places, but I've never worked in a place that has as much laughter as we do here at Menlo." Everyone gets it, says Sheridan. "There is a business value in a joyful workplace. Our employees want to stay, without us going to any special lengths to convince them." Still, Menlo's leadership isn't overly concerned with retaining all its "top talent," recognizing that there is a great deal of value in adding fresh talent to the team on a regular basis. "It creates new learning opportunities and provides us with an opportunity to practice on-boarding new team members on a regular basis," says Sheridan. The biggest sign in the huge room where employees work? Make Mistakes Faster. "This cultural norm reminds our team every day that it is not mistakes that threaten our progress, but the fear of making them," adds Sheridan.
Meridian Health Plan
Detroit
www.mhplan.com
Being intentional about seeking out innovative ideas from employees is part of the Meridian Health Plan strategy. Through a formalized Transformation Committee made up of 200 employees at all levels of the company, Meridian continues to ensure policies, procedures and practices are there to engage and motivate staff to achieve the highest levels of satisfaction in their role and performance. Employees also have the opportunity to build long-lasting relationships with co-workers outside the office setting. It also engages in various partnerships with local and national organizations, among them Forgotten Harvest and Gleaners Food Bank. Meridian employees are encouraged to give back to the communities in which it serves. It also provides visible opportunities for growth and provides short-term performance incentives that help with employee satisfaction and engagement.
MetLife Premier Client Group of Michigan
Detroit
www.metlifepcgmi.com
You're in good company. Since 1868 Metropolitan Life Insurance Company has developed relationships with people, helping them lead happier, healthier, and more productive lives. The company's success is based on its long history of social responsibility, strong leadership, and investment strategies. MetLife Premier Client Group of Michigan says it is proud to be a part of this great tradition. It is committed to delivering superior service. Believing that work should fuel ambition, not limit them, the company is looking for talented people to help meet its vision; to build financial freedom for everyone.
Michigan Financial Companies
Southfield
www.michiganfinancial.com
The mission of Michigan Financial Companies is to impact the lives, lifestyles and legacies of its clients and associates. This full service financial organization delivers the products, marketing, business development resources, and personal service that allow financial representatives to build successful practices through long-lasting, trusted client relationships. The company offers options for affiliation based on level of independence and support desired. Resources and practice management are customized for financial representatives based on affiliation and business vision. With an intense focus on providing value and believing that "a rising tide raises all ships," the experienced team at Michigan Financial Companies brings a passion for serving clients and associates to everything they do, with the highest ethical standards, energy, and supportive work environment.
Michigan First Credit Union
Lathrup Village
www.michiganfirst.com
Understanding how important it is to keeping its workforce engaged, Michigan First has made this a key focus, says CEO Michael Poulos. That plays out in a number of ways, including staying close to the pulse of team members through regular one-on-one meetings, regular CEO breakfasts with team members and encouraging transparency in all communications across the company. Feedback is regularly solicited from new hires, especially during their two- to four-week orientation and training period. Michigan First is in a growth mode and that has meant an active external hiring period and internal promotions opportunities. Team members experience a work environment that encourages a healthy work-life balance, higher education and continuous learning, growth, diversity and community involvement. The company strives to create a challenging, innovative and engaging work environment that keeps team members revitalized and stimulated. "We do this by staying abreast of industry trends, constantly adding new technology, developing creative marketing campaigns and reevaluating and revamping our lending programs to assist with members' unique and personal financial needs," adds Poulos.
Michigan Office Solutions-SE MI
Novi
www.mos-xerox.com
Some of the best professionals in the industry call MOS home. Associates who join MOS often stay with the company their entire career because of the corporate culture. Our culture encourages excellence and achievement at all levels. The firm offers a solid foundation to build a successful career and the confidence of being affiliated with a company that will be here for years to come. Employees who join MOS will have the opportunity to do interesting work, develop new skills, and collaborate in a supportive environment. "We want to work with you, find out where you want to be and help you get there, together," says the firm on its website.
MIPRO Consulting
Milford
www.miproconsulting.com
Even as MIPRO Consulting has grown, CEO Jim Prokes and his team have been careful to nurture and develop the kind of culture that attracts top intellectual talent. "Even during the lean years of the recession, we've stayed true to our core principals and kept investing in our people," says Prokes. "As a result, we're consistently recognized as a top employer." The firm says delivering an exceptional experience to its customers is its passion, which starts with having a team of dedicated and motivated employees. "I fully attribute our rapid growth and success as a company to our amazing team," adds Prokes. "We are committed to maintaining our position as one of the greatest places to work with competitive compensation and benefits, flexible work schedules and numerous initiatives designed to build a hard-working and motivating company culture." MIPRO's strategy for growth includes having a strong employee referral pipeline for job openings. "Our employees help sell our organization to potential candidates every day," says Prokes.
MTU America (formerly Tognum America)
Novi
www.mtu-online.com
Tognum America is now MTU America, a wholly owned subsidiary of Germany's Rolls-Royce Power Systems AG. While the company name has changed, its brand has not. MTU, the hallmark brand of the Rolls-Royce Power Systems Group, is built on a long line of premium diesel engines that dates back as early as 1909 in Germany and 1938 in North America. As GM Diesel and later Detroit Diesel, the company's first North American engines were compact, lightweight, 2-Cycle products for power generation, industrial and defense applications. Later, heavy-duty engines were developed. By 1965, the company had produced its one millionth engine in North America. That same year, GM Diesel was renamed Detroit Diesel and "Detroits" continued to be the diesel engines of choice in North America and achieved many milestones along the way. Looking to expand its off-road business, Detroit Diesel and MTU formed a partnership in 1994 to develop a next generation of heavy-duty diesel engines: the Series 2000 and Series 4000. Those engine families have since become legendary for their superior reliability, emissions control and fuel efficiency. During a history spanning more than 100 years, the Rolls-Royce Power Systems subsidiary MTU Friedrichshafen and its predecessors, including Maybach-Motorenbau GmbH in particular, have been responsible for repeated innovation and have continually been at the forefront of technological progress.
Nemeth Law
Detroit
www.nemethlawpc.com
Taking the long view in an organization like Nemeth Law is key to being successful. "When individuals expand their horizons beyond the immediate task at hand, they bring a new perspective to the workplace that fosters fresh ideas, camaraderie and contentment," says CEO Patricia Nemeth, who says her firm is ahead of the curve in not allowing but encouraging staff to live a full life. "We celebrate personal and professional accomplishments verbally and through fun activities and formal celebrations," she says. Being able to pay attention to life outside the office is an important part of what makes Nemeth Law a great place to work. "With their personal needs met and supported, employees are refreshed and able to look at work processes with a new eye," says Nemeth. "Perhaps this is a cultural approach rather than an innovation approach, but it's fair to say that our culture supports a wide variety of experiences that translate into innovation at the office." Nemeth says the firm's reputation as a premier defense side labor and employment law firm helps it continue to attract and retain top talent. "We see this as a component of our employee value proposition because they are keenly focused in this niche area of law and want to further develop their expertise."
New Horizons Rehabilitation Services Inc.
Auburn Hills
www.newhorizonsrehab.org
Go beyond the comprehensive compensation package of salary and benefits employees at New Horizons receive and you'll see there must be more than that for many of the staff to have been with the organization more than 20 years. In part it's about the encouragement and opportunity they receive to enhance their careers, through skill training, leadership training and mentoring. As culture, successes and expectations spread, so does the enthusiasm and those who work here are proud to be part of the meaningful work done by New Horizons Rehabilitation Services. And employees are a key part of that mission. As they build their expertise through advanced training (tuition reimbursement is offered to those that wish to continue their education), they're also involved in an applied succession mentoring plan to identify talented staff and mentor them up through the roles of management. There are also community leadership training opportunities available, all part of a strategic initiative to attract, train and retain the very best talent to maintain New Horizons as an exemplary place to work. For 50 years (2014 marks its half century), New Horizons has been making a difference, not only in the lives of its clients, but in those who make it their mission to serve.
Oakwood Healthcare
Dearborn
www.oakwood.org
The positive culture of Oakwood is rooted in people working together creatively, mutual respect, and caring attitudes among all employees, physicians and volunteers. At Oakwood, the organization identifies strengths in people and then gives them the opportunity to do what they do best every day. The culture of Oakwood is evolving. This change requires a comprehensive, systemic and continuing revision of cultural influence mechanisms such as rewards, social recognition, training, orientation, communications and information systems. Oakwood's leadership knows when it has community — people working together for a common cause and that is healing and health for the people it serves in its communities. Oakwood provides career development through an internal transfer process, tuition reimbursement, scholarships, leadership development courses, career ladders and certification programs.
OHM Advisors
Livonia
www.ohm-advisors.com
OHM is not just a company. It's a family. As a family-oriented firm, OHM supports the personal and professional growth of its employees. It offers an exciting and challenging work environment, the latest technologies, and a competitive compensation/benefits package. OHM is an integrated engineering, architecture and planning firm committed to advancing communities. It devotes its public and private sector expertise, forward thinking and insightful counsel to enhancing the built environment and the natural world. At OHM, a belief in holistic thinking and services tailored to meet clients' ambitions is at the core.
One Source Provider
Dearborn
www.onesourceprovider.com
A recent "top performer" contest at One Source Provider designed to reward those "best of the best" at the company resulted in the winner being treated to an all-expense paid retreat to Miami. That included one day where the winner went to an awards ceremony, demonstrating that the company is big on showing its people how they are appreciated. CEO Dean Elali says it's important that each employee has the ability to contribute to its growth by sharing ideas and innovative strategies. "We encourage employees to put their ideas on the table and have a part in executive decisions," he says. "We have created a fun and energetic atmosphere to create a culture where everyone's voice is heard." The company works constantly to build on the strengths of employees. "By building on strengths, we form an unstoppable team that feels like family," says Elali. One of the key ingredients in the recipe of a successful organization is training and One Source Provider makes sure it is providing the means to ensure each person is getting the information they need to be successful.
OpTech LLC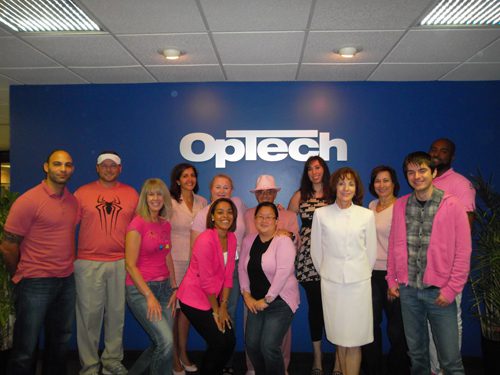 Troy
www.optechus.com
Making sure that people come first at OpTech means maintaining a focus on building a culture of teamwork, something that's near the top of the list of priorities for CEO Ronia Kruse. "We engage everyone from the first day of hire by sharing the OpTech Norms that places high value and regard on the capability and well-being of our employees," says Kruse. Those "norms" include everyone being "prepared, positive, participative, and part of the solution." Also integral to OpTech's culture are regular employee surveys that empower staff to contribute to both their own growth and that of the company. The company has also integrated a spot bonus system to help inspire creativity and reward exceptional efforts. "While we have fun at work, we work hard to achieve both company and professional goals," says Kruse. "As a result, employees are more engaged and have proven to be the best company ambassadors with our clients, the community and future employees." Kruse adds that there is commitment to creating a legacy for which the OpTech can be proud. "That legacy will be known for what we want to achieve—that anyone who comes in contact with OpTech has a positive experience, be it active or former employees, clients, suppliers, partners, and the community, and that will happen by the way we treat people."
OtterBase Inc.
Livonia
www.otterbase.com
OtterBase was founded on the promise that it would provide a superior staffing experience for its clients by delivering the highest trained individuals and unsurpassed customer service. OtterBase continues to keep this promise to its clients as it strives to achieve our goal of creating competitive advantages through people. "We never lose sight of the fact that every assignment and every person we place is first and foremost, uniquely individual and deserves an equally unique approach from us," says CEO William Bennett. "We know that if we provide our people with the best we have to offer, then they will provide our clients with the best they have to offer." That's why OtterBase has a reputation for having one of the most competitive benefits and training programs in the business, including its Performance Bonus Plan and its Referral Bonus Program. OtterBase entered the staffing services industry because of the belief that the industry was doing a substandard job of servicing clients. "In fact, the staffing industry as a whole has lagged behind our clients in terms of product innovation and customer service. We believe that our company provides the overall best customer service experience in the entire staffing industry," adds Bennett. OtterBase constantly monitors the specific business environments of its clients and continually works to refine its services to meet their changing needs.
Pcubed
Ann Arbor
www.pcubed.com
Pcubed offers a supportive culture where performance is recognized and rewarded, and where employees will have the chance to flourish. Pcubed prides itself on being different, offering a refreshing lack of formality and politics, with the only focus on delivering success for its clients. In a flat structured environment, employees will be given real responsibility as soon as they start, and be able to shape their future career to go in the direction that they want to go in. Pcubed will support a new employee in their development through training, coaching and mentoring, as well as professional qualifications and offering access to the full range of client accounts. Consultants aren't limited to particular practice areas or service lines. Pcubed's culture allows each employee to make a difference, and its portfolio of blue-chip clients ensures its projects will always offer a challenge.
Peckham Inc.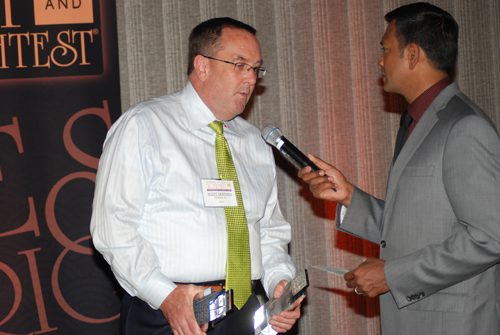 East Lansing
www.peckham.org
Peckham Inc., a nonprofit community vocational rehabilitation organization, is a unique business and human services agency that values quality, diversity and performance. Its mission is to provide a wide range of opportunities to maximize human potential for people striving for independence and self-sufficiency. Peckham embraces collaboration, effective resource management and innovative approaches to achieve world-class excellence. Every client has a story of overcoming obstacles to become more successful. Peckham's customers speak of exceeded expectations and high-quality performance. Whether providing vocational programs or globally competitive products, Peckham delivers on potential. Peckham offers a unique and diverse work environment. Its employment policies are based on tolerance, understanding and empowerment. Peckham embraces diversity to achieve excellence. It offers people with disabilities and other barriers to employment an opportunity to gain greater independence and self sufficiency through work. Team member jobs are part of Peckham's vocational rehabilitation efforts and applicants are eligible to apply for these positions if they have a disability or other barriers to employment. Staff jobs are open to anyone, and hiring for these positions is based on qualifications.
Plastic Omnium Auto Inergy
Troy
www.inergyautomotive.com
Several employee engagement initiatives have kept executives in the HR team at Plastic Omnium, the corporate name behind Inergy Automotive, busy these days. One of those is the "Get Fit" program that the company launched as an effort to keep employees engaged in healthy activities. Nearly half of employees have already taken advantage of the program, which allows for reimbursement up to a certain amount for the purchase of home gym equipment, fitness classes or enrollment in a nutritional program. The company also promotes learning through a tuition reimbursement program, helps employees save for retirement and encourages activities through an employee committee. Plastic Omnium has also established its own internal training framework under the Plastic Omnium University label, a forum that allows employees to host classes specific to company topics, often delivered in an e-learning environment. Making sure employees continue to be engaged is done through surveys that take the pulse of the organization. One of the areas where the company has scored well with employees is empowerment and autonomy.
Plex Systems Inc.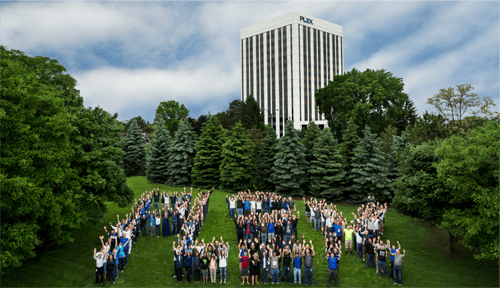 Auburn Hills
www.plex.com
Having a great workplace provides the ultimate foundation for creativity, innovation and productivity. So says CEO Jason Blessing who says Plex works every day to create that. "And when I say 'we' that's exactly what I mean," he says. "We don't take a top-down approach to making Plex the best company it can be. We look to everyone to be actively involved." The tools involved in doing that include an online employee community that makes it possible for everyone at Plex to reach out and communicate and collaborate with each other. The executive team has been engaged in that community along with employees. Blessing says "most fundamentally" the company is about its people. "We firmly believe that talented, happy employees are the cornerstone to building a great company. We work tirelessly every day to deliver better manufacturing solutions for our customers, but we also dedicate the time and resources to each and every person in the company." The company, he says, takes a progressive approach to its benefits and training programs and continues to keep on top of any issues that are top of mind for employees through an annual survey.
Plymouth Technology Inc.
Rochester Hills
www.plymouthtechnology.com
CEO Amanda Christides says the culture at Plymouth Technology begins with a commitment to having fair partnerships with both customers and employees. "Everything we do encompasses this core value," she says of a company that encourages and supports employee recognition. Training is also a key driver. "We track training for every single employee to ensure this remains a core focus," adds Christides. "The training not only improves individual skills, but demonstrates our commitment to individual development." Prospective employees, she says, are impressed with the resources Plymouth Technology invests in the development of individuals. "Employees generally want to work in an environment where their contributions are developed consistently," says Christides. "The successful implementation of these programs has resulted in greater than 50 percent year-over-year revenue growth. It's always easier to attract and retain employees with a winning team!"
Potestivo & Associates P.C.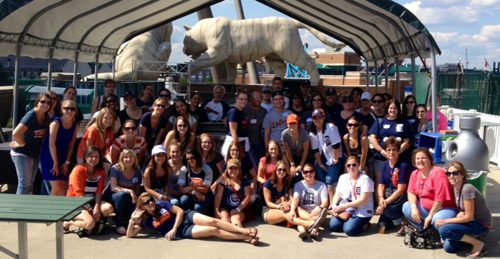 Rochester Hills
www.potestivolaw.com
CEO Brian Potestivo believes one of the best ways to foster excellence in his firm is by providing outstanding work opportunities, which is why new hires are given the flexibility to explore the firm and develop their own strengths and areas of interest, all while receiving broad exposure to the firm's unique practice areas. The firm also provides numerous opportunities for those attorneys and staff to socialize outside the office. And the firm takes part in several fundraising and team-building events throughout the year, raising thousands of dollars for worthy causes as they build the firm's culture. Potestivo & Associates has also developed internships, clerkships and externships as it partners with local schools and universities, becoming a valuable ally to the career services efforts at these partner schools. "We believe that in this volatile job market, real-life work experience is a valuable addition to any student's resume," says Potestivo. New employees typically are placed in a departmental team that includes employees with similar interests and backgrounds as mentors. There are also periodic in-house educational programs where new issues, procedures and rulings that impact the firm's work and clients are discussed.
PricewaterhouseCoopers LLP
Detroit
www.pwc.com
The strategy of PwC when it comes to people is relatively simple. "Our people are at the heart of our business strategy and success," says CEO Bob Moritz. "We arm them with the tools they need to succeed. We inspire them with enriching professional experiences, everyday coaching and high-quality learning and development opportunities. We share openly, speak candidly and listen thoughtfully. We invite ideas and reward innovation." PwC's brand promise includes the idea that each person creates value in different ways for different clients, situations and people. "We believe that recognizing and rewarding our people for doing so is critical to the process," adds Moritz. "Thanking is not something we do once a year during our annual performance review cycle. Gestures of appreciation and gratitude are built into our culture—they are a way we keep our people motivated and energized throughout the year."
Real Estate One Inc.
Detroit
www.realestateone.com
While Real Estate One executives have put in place a number of innovative approaches designed to improve the work environment, one of the more interesting initiatives it has implemented is quite serious. In a series of "stay interviews," conversations with critically skilled employees take place as an effort to better understand their passions, frustrations and interests. "Employees who skillfully handle the core elements of their position are encouraged to take on additional projects to enhance their personal 'toolbox' as well as business operations," says CEO Stuart Elsea. "Our company culture is probably one of our greatest assets. We want to treat our employees with kindness, caring and respect."
Red Level Networks
Novi
www.redlevelnetworks.com
Red Level Networks is a full service cloud solutions provider and advanced infrastructure solutions consulting company that provides hosting, network design, installation and ongoing IT services for small, mid-sized and enterprise businesses and the health care markets. Red Level Networks is a Gold Certified Microsoft Partner in the specialty of Advanced Infrastructure Solutions and Mid-Market Solutions and has the technical experience providing solutions for its impressive client base since 2001. With offices in Novi, Ann Arbor and Grand Rapids, Red Level covers the state of Michigan to ensure clients have reliable and efficient technology at their fingertips. As one of Michigan's leading IT solutions companies, Red Level Networks moves at the speed of the technology it provides to more than 450 clients. Since it opened its doors in 2004, Red Level has experienced 20 percent growth year over year, thanks to its ever-growing client base and ability to provide effective and efficient business solutions. Companies and other organizations spanning every industry look to Red Level Networks for all their tech needs, as the latest innovations demand expertise and flawless execution. The company's experience ranges from professional services, manufacturing, health care, education and financial services. Its team has more than 200 years of combined technical experience and more than 100 certifications from the largest IT vendors in the world, including Microsoft, Cisco, Dell, VMware, DataCore, HP, Citrix and many more. Red Level Networks is a privately owned, debt free Limited Liability Corporation.
REDICO LLP
Southfield
www.redico.com
At REDICO, the purpose is to create and maximize value for the REDICO team, its partners, its customers and the community. The company finds value in relationships, financial success, community stewardship and fun. Our mission, the actions we take everyday to achieve its purpose, is to communicate, execute and focus through teamwork. The company's first corporate goal is that "Our employees will be proud, highly satisfied and committed members of the REDICO team." REDICO is a repeat winner of the 101 Best and Brightest Companies to Work For in the Metropolitan Detroit category. The firm offers an exciting place to work plus market competitive compensation and benefits.
Rehmann
Troy
www.rehmann.com
Put people first. There it is. The number one in Rehmann's list of five core values. Rehmann's living commitment and vision is: Be THE firm of choice for clients and associates. The best professionals want to be part of the Rehmann team and many of them already are. The firm's reputation and brand allow it to recruit the top candidates. Its mentoring and development systems allow it to retain them and help them excel. Explore the possibilities. The Rehmann brand promise is Business Wisdom Delivered. That doesn't mean Rehmann people think they know it all. What it does mean is that they collaborate with their clients and the members of the internal team, taking care to really listen to what the client's concerns are. They know what their goals are and work proactively, not reactively, to help them achieve them. The Rehmann service delivery model is part of this culture, serving as a path the firm follows to help its clients achieve success.
Reliance One Inc.
Auburn Hills
www.reliance-one.com
Having a culture in which employees are challenged and motivated to succeed is one of the key drivers for staffing company Reliance One. "Everyone in the company sets short term and long term goals and then picks an accountability partner to make sure people are on track," notes CEO Jim Beath. "Reliance One is a great company because of our people. As a group they make up the culture that makes the company a special place to work. The growth we are experiencing is providing opportunities for our team to grow into new roles and develop new skills." The firm has started a talent acquisition team to help bring in the needed resources to keep up with that growth, including building relationships with local colleges and universities. It also has a referral reward bonus system.
Sachse Construction
Birmingham
www.sachseconstruction.com
At Sachse Construction, keeping employees engaged and committed is critical to its ongoing success, says CEO Todd Sachse. "We start by hiring qualified people who have a passion for what they do," he says. "We believe that if our employees are passionate about their job and enjoy the environment and people where they work, that our organization will continue to grow and be satisfied in their position." That strategy also includes empowering employees, giving them the authority to make decisions at the ground level. "We find this to be instrumental in employee engagement and satisfaction," adds Sachse. "We trust their judgment to make these decisions and to involve the appropriate parties in the decision-making process. We hold them accountable to perform their duties and recognize the value of their input in developing corporate strategy and policies and procedures."
Schechter Wealth Strategies
Birmingham
www.schechterwealth.com
Keeping employees engaged and satisfied is something the people of Schechter Wealth Strategies believe is critical for a healthy team environment. That ultimately means being able to create a "Wow" experience for clients, a basic core value for the company. It's empowering employees to make decisions at all levels that have those in the company feeling like a crucial part of the organization. One recent initiative that is receiving strong reviews is giving everyone a "Fit Bit" electronic wristband fitness tracker. Teams were challenged to compete for the most steps by the end of the summer, an initiative that's consistent with an overall goal of having employees healthier, happier and more engaged. Making the firm a special place for special people is part of what drives Schechter Wealth Strategies.
Schupan & Sons LLC
Kalamazoo
www.schupan.com
Schupan may focus on industrial recycling, but building its employee base into one where wellness reigns supreme is one of its most important goals. It starts by inspiring, creating and maintaining a workplace and environment that supports and encourages each employee's healthy lifestyle choices. It's also about encouraging and empowering employees to take responsibility for their own health. One way to accomplish this is by striving to provide a better understanding of the true cost of health care, strengthening the partnership between the company and employees. An annual biometric screening (done on site at no cost to employees) provides a wealth of information that can lead to better health and wellness. And a wellness coach follows up, based on an employee's request. Complimentary flu shots are part of a comprehensive plan to help employees become healthier individuals.
Search Optics
Ferndale
www.searchoptics.com
CEO David Ponn says Search Optics has an innovative approach to employee satisfaction that starts with its organizational structure. "We recognize the best ideas come from all levels of the business," says Ponn. "Thus we operate with very little hierarchy and de-emphasize bureaucracy." Indeed, in addition to regular town hall-style meetings with Ponn, all executives are approachable and ready to answer questions or take suggestions. "We believe in accelerating our employees' career paths to keep pace with our company's rapid growth," adds Ponn. Even entry-level hires are given ownership and hands-on responsibility from the beginning of their career, including experience working directly with clients. The company also provides training and certification as part of its an individualized development program. Search Optics extends that commitment to satisfaction and engagement to its benefits package, which includes premium-free medical insurance, a heavily subsidized dental insurance package and vision. The company is also focused on keeping employees satisfied and engaged through what it says is a unique culture. "We definitely work hard but we also put a tremendous amount of effort into making work fun," says Ponn.
Seco Tools Inc.
Troy
www.secotools.com/us
CEO Kurt Nordlund admits that his most recent and significant challenge has been one that still eludes others: moving the workforce from survival mode back to business mode, all while keeping engagement high. "Over the last 12 months employees have experienced budget cuts, reductions, benefit changes and clear messaging to only spend money if it is business critical," says Nordlund. "As this market appears to have finally shown the bottom, and we see the hope for growth this poses a challenge to managers and employees to begin to move from just getting essential work done to what will prepare us for growth." Those steps include supporting and rewarding innovation through a formalized continuous improvement program that includes team and individual recognition. Nordlund is also making sure Seco has in place mechanisms for regular reporting on financial impacts of improvements and monthly articles on success stories. The company is also holding town hall meetings to reinforce strategy, share accomplishments to outline progress toward strategy, market conditions and highlighting individual department successes. Nordlund says the effect of the economic downturn has been the equivalent of hitting a "reset" button on the business. "Past practices are no longer current pressures, but rather memories that are now being used to build a new yet to be fully defined relationship. What would be evolutional changes that would take careers to see occur have happened in mere months—unprecedented change almost overnight."
Secure-24 LLC
Southfield
www.secure-24.com
Secure-24, an IT company specializing in hosting for SAP and Oracle applications, is just as driven in its effort to keep employees satisfied. While each individual has a unique role in the company culture, management takes the role of enabling employees to do what they are passionate about, says CEO Mike Jennings. "Employees are driven by their own interests to create sports teams, giveaways, contests and a variety of activities, all completely funded and backed by the company." Retaining critical-skill employees is a strong focus for Secure-24, particularly with attracting the best and brightest talent that will bring innovative solutions to its clients. "We believe in challenging team members and enabling our employees to meet their personal and professional goals," adds Jennings. "For Secure-24, company culture is driven by employee engagement, so the two are always related."
Serpeo (The Bower Companies)
Troy
www.serpeo.com
Serpeo is a professional employer organization that gives employees the resources needed to help them become the best at what they do. The company continues to grow as a premier provider of payroll, benefit and full-service human resource solutions throughout Michigan and the U.S., helping support management while minimizing risk, maintaining compliance and making its clients even more desirable places to work in their community. Account managers at SERPEO are certified in their professions. With a core purpose of "helping people succeed," the firm says it promotes an idea whereby each individual displays an attitude of servitude and treats everyone with respect and dignity with each contact every day. "We genuinely care about the well-being of others without regard to expectations and outcomes, the goodwill-generated benefits everyone," says CEO Lauren Sclesky. Ongoing training is also key to SERPEO's long-term success. "We know that our employees need to have continuous training and development to handle the daily demands of the job," adds Sclesky. "We continue to put a lot of resources into employee development and communication to ensure everyone is delivering a high level of service."
Service Express Inc. (SEI)
Farmington Hills
www.seiservice.com
Taking multiple approaches to keeping employees engaged and satisfied appears to be key to Service Express' strategy. "Our vision is solely focused on our employees as we firmly believe that invested employees cultivate success," says CEO Ron Alvesteffer. "Our vision is to work with our employees to achieve their personal, professional and financial goals." The company also conducts an extensive Employee Engagement survey that is reviewed by the leadership team, with a view to making changes to employee benefits and other areas. Alvesteffer says SEI is also focused on training, with an entire department dedicated to raising the skills of those in technical positions as well as sales and operations. Culture is also key, says Alvesteffer. "SEI has continued to put great emphasis on our company culture and employee engagement, even through the Great Recession. Through wise decision making and an engaged workforce, we were able to soften the blow of the economic downturn and continue to grow by double-digit percentages for the past few years. We are and have been committed to employee engagement and are fiercely protective of our amazing culture."
Spalding Dedecker Associates Inc.
Rochester Hills
www.sda-eng.com
An employee-owned firm, Spalding Dedecker Associates takes relationships to a higher level, notably through the sponsorship of after-hours social meetings designed to help staff get to know each other on a personal level. The firm also offers on-the-job training and development and encourages staff to join professional organizations. It also makes a point of celebrating its success with frequent barbecue lunches, lunch and learn sessions, and after work activities. Obviously, the nature of the ownership structure means that every employee has a vested interest in the firm's success, a factor that promotes engagement, accountability and collaboration. Even the leadership of the firm is selected by the general employee population, which makes management accountable to those who work at Spalding Dedecker. Training is also an important part of the firm's culture, with employees encouraged to continue expanding their knowledge base and expertise, even as they focus on additional niche services.
Stout Risius Ross Inc.
Southfield
www.srr.com
Employee engagement, one of four major initiatives of Stout Risius Ross, includes striving to communicate regarding its vision and the individual's place within the organization. As CEO Craige Stout explains, "we place a great importance on providing a fun and engaging work environment for all of our employees." Those efforts include organizing various events at the office, including an ice cream social, lunch, sporting events or participating in new employee events. The organization also supports employee participation in charity events. And employees receive a four-week paid sabbatical after seven years of service. The company has started to offer an internal training program. "We want the training employees receive to enable them to jump right into their new jobs or responsibilities," says Stout. SSR, he says, attracts the best candidates not only by the reputation of the firm but also by the great interview process candidates go through. "We really try to provide a clear picture of the job and make sure there is a fit on both sides. We also involve all employee levels in our recruiting process so a candidate gets to meet the whole team and the employee gets to offer their opinion on the candidate."
Stuart Mechanical
Madison Heights
www.stuart-mechanical.com
Stuart Mechanical provides comprehensive mechanical services across Michigan. These commercial/industrial HVAC services include sales, service, installation, building automation/controls, light commercial refrigeration, design and builds, preventative maintenance programs, All types of HVAC systems are in the company's repertoire, including various HVAC elements: RTUs, split systems, boilers, chillers, heat pumps, air compressors, duct work, piping, just to name a few. Stuart's services are performed by highly trained and experienced technicians, ensuring that every job is completed right the first time, every time. From attending to small details and routine maintenance to completing major repairs, installations, complete design and builds, Stuart Mechanical handles HVAC needs with steadfast precision.
Taylor's Special Care Services Inc.
Southfield
www.tscs-mi.com
Sometimes things can happen when there's a closed door involved. At Taylor's Special Care Services, those sessions, one-on-one with employees, allow staff to voice their ideas or concerns directly to CEO Sherman Taylor. It's an approach that's called "Talk, Listen, Act"—TLA for short. In addition, a core group of employees meets monthly to discuss concerns from their peers, offering solutions to management. Turnover at Taylor's is moderately low compared with others in the industry. Since the company is committed to securing local talent, advertising is typically done through local outlets. "Prior to hiring, we ask applicants about their plans for relaxing," says Taylor. "Once we identify the candidate for a position, we grant them the time off with pay to do so."
The Birmingham Group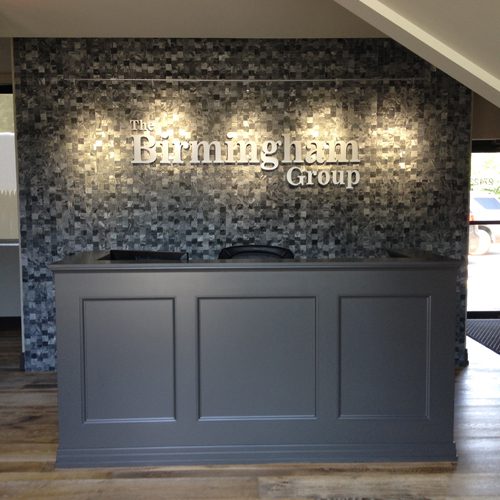 Bingham Farms
www.thebirmgroup.com
It's all about building teams at this organization, says CEO Brian Binke of the company he leads. One way he works to satisfy and engage employees is having created a unique office environment that features a full kitchen, home theater and employee lounge. The firm provides weekly office lunches and monthly outings to give staff the time to relax and engage with one another, building strong intrapersonal relationships that foster cooperative work relationships in the office. Even then, money is also a key driver and the company has an uncapped commission structure tailored to each employee's strengths and needs. Practically speaking, that means an individual with a tireless work ethic and dedication to mastering their craft can go from entry-level to six figures in a year. The company, which provides flexible work schedule, custom and proprietary training programs, doesn't hire to fill specific positions but rather continuously interviews until it finds an individual that could be successful in its business. Employees thrive with the Birmingham Group and choose to stay with the organization because they are provided with mentorship from a diverse senior leadership team.
The Henry Ford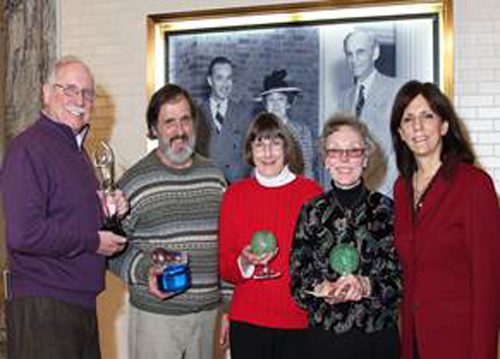 Dearborn
www.thehenryford.org
Well into a 10-year strategic plan that the organization rolled out to employees in 2010, the organization has defined where it intends to be and how it will get there by the year 2020. It's a plan that all new staff hears about during their orientation and the management team, including CEO Patricia Mooradian, continues to work on ways to even more clearly communicate and measure how it is doing in fulfilling the plan. That includes a matrix built on a structure that has helped bring its diverse operations into a coherent whole. By defining the measurements of success, the organization succeeds by fostering an entrepreneurial culture and a can-do environment that attracts, retains and inspires the best people. History shows that when such a culture is created, people who are attracted by and personally fit into such a culture remain engaged in the pursuit and achievement of historical accomplishments. "By committing to being best-in-class in everything we do, we can continually motivate and inspire our people to see working here as more than just a job, but rather a calling worthy of their talents and best efforts," says Mooradian. Part of that experience is to emphasize the importance of training. "Our goal is to be the national connection for making America's history relevant and the place where people can discover their own potential through American history. Setting lofty goals such as these is highly motivating to those who look for causes in their work experience, and have served as a magnet to help keep and retain those critical-skill employees mentioned above."
The Sam Bernstein Law Firm PLLC
Farmington Hills
www.callsam.com
A life in the law, helping people, and working hard for its clients is a Bernstein family tradition. Three generations of Bernstein lawyers have demonstrated leadership in the legal, political and civic life of the community. The first generation of Bernstein lawyers included Mandell Bernstein and Estelle Koblin Nelson. Both made extraordinary contributions to the legal community in their own unique ways. Today, the Sam Bernstein Law Firm continues that tradition. Although Sam is now retired, his children and other attorneys are upholding the principles that made the firm a notable one in the region and a great place to work.
The University of Michigan Athletic Department
Ann Arbor
www.umich.edu/athletics
There's little doubt that Michigan Athletics is recognized around the world, ranking among the premiere collegiate athletic programs. Leading that organization is a challenge that David Brandon, the school's Donald R. Shepherd Director of Athletics, takes seriously. "Our department team members are required to work in a very intense, fast-moving and highly competitive environment. We demand integrity, we work hard to win championships, and we want to do a great job of preparing our student-athletes for success in their lives after athletic competition." Brandon says in return for the loyalty and dedication they receive from department team members, "we will do everything possible to be a great place to work." That includes assisting staff in growing and improving as people and within their chosen career pursuits. "We want the long hours and commitment they make in our department's success to be rewarded with a commensurate amount of unique experiences, celebrations, rewards and fun." Brandon says the culture and physical surroundings provide a perfect environment for unique and innovative perks for team members to enjoy.
Total Quality Logistics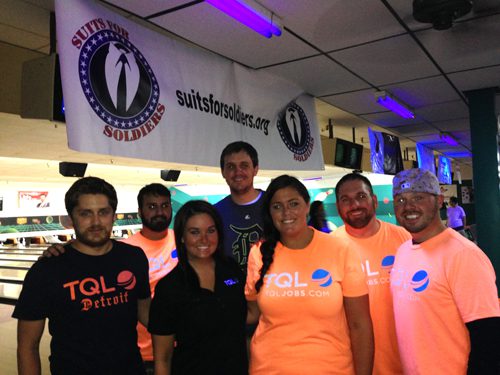 Troy
www.tql.com
TQL was founded by Ken Oaks in 1997. A former shipper himself for the fresh produce industry, Oaks was determined to handle truckload logistics differently. He wanted to bring the highest level of professional service and integrity to the truckload transportation industry. Oaks focus since the start has been on finding the best sales talent in the industry, training them intensely in the business of transportation logistics, and supporting a company culture where acquiring quality customers and taking care of them is rewarded. TQL is focused on expanding its recognized and proven systems across the nation. Its elite staff and proprietary technology allow the firm to move hundreds of thousands of loads of freight every year. Arranging truckload transportation is crucial to the health of the North American economy. It represents the overwhelming majority of the domestic transportation market. Nearly everything used or consumed has traveled on a truck at some point, and TQL is always there to make sure shippers can find the truck they need, when they need it.
Turner Construction Co.
Detroit
www.turnerconstruction.com
Turner Construction takes the approach that understanding leads to opportunity. When it comes to employees that means being able to go beyond the formal job description. A combination of informal daily interactions, one-on-one connectivity meetings and formal weekly and monthly meetings provide a proven framework for initiating creative plans, including an employee discount program and numerous work-life balance initiatives that generate higher levels of satisfaction. Those programs include access to financial planning services, college savings, employee referrals, gift matching and reimbursement for professional certification fees. There is also a staff awards program and a health support program. Turner publishes a monthly Work-life Balance newsletter, which employees access through the in-house Turner Knowledge Network, and the company supports telecommuting and flex-time whenever possible.
UHY Advisors MI Inc.
Sterling Heights
www.uhy-us.com
Anyone who has worked at a public accounting practice knows and understands that the first few months of the year are extremely busy, with a lot of extra hours being recorded. At UHY, at least some of that time can be paid out through the purchase of additional paid time off to be used in the summer, when things are slower. Clearly, employees are valued and UHY, besides offering a competitive salary and benefits package, recognizes employees on a regular basis through a number of special gatherings. The firm also takes the time to celebrate and encourage employee charitable initiatives, often by matching contributions. During that busy season, UHY employees know there is a need for spending long hours at work under short deadlines. It's how the firm deals with this timeframe that it says sets it apart from the competition. "We don't mandate how many hours our employees have to work each day," notes CEO Anthony Frabotta. "They all know what needs to be get done and they handle that appropriately." What UHY does do is add additional staff to help with the workload, with bonuses offered (or extra time off) at the end of the busy season.
United Shore Financial Services
Birmingham
www.unitedshore.com
At United Shore, taking the pulse of employee satisfaction and engagement is part of what CEO Mat Ishbia calls the firm's number one business goal—creating an exciting and fulfilling place to work for all team members. "We know if our people are satisfied and engaged, we will hit every other business goal," says Ishbia. To that end, United Shore has implemented a measurement system it calls "Net Promoter Score" to track its progress and areas where it can improve. The intention is to look for ways to share best practices, increase communication among staff and follow up on areas where action can be taken to get even better. Having grown its net revenue by some 480 percent over the past three years, United Shore appears to be headed in the right direction as a great place to work. "Our culture is a talent magnet," notes Ishbia. "We're growing at an incredible rate." At the same time, the company says it dedicates thousands of hours each year to training and development, with its United Shore University concept serving as an elite educational platform for team members, complete with training videos and robust Web-based tutorials.
University of Michigan Health System
Ann Arbor
www.uofmhealth.org
The University of Michigan is home to one of the largest health care complexes in the world. It has been the site of many groundbreaking medical and technological advancements since the Medical School first opened in 1850. Today, the University of Michigan Health System continues to deliver what it calls the Michigan Difference through cutting-edge research and premier patient care. According to U.S. News and World Report, the organization is among the best in the nation in a broad range of adult and pediatric specialties. The health system has earned national recognition from other hospital-quality organizations, too. The University of Michigan Health System, sometimes called simply the University of Michigan Hospital, is one of the largest hospitals in Michigan and a premier academic medical center made up of U-M Hospitals, health centers and clinics, University of Michigan Medical School and its faculty group practice, clinical activities of the University of Michigan School of Nursing, and one of the nation's largest biomedical research communities. Its vision is to create the future of health care through discovery and to become the national leader in health care, health care reform, biomedical innovation and education.
US Foods
Wixom
www.usfoods.com
Company values of customer success, integrity, innovation and teamwork define the sense of character at US Foods. Without these values, the company says its position as an industry leader would not be possible. The company says it creates an environment where passion for food and service can flourish, a passion equaled only by its commitment to employees—the people who devote their careers to serving its customers. The feeling seems to be mutual. In a recent employee engagement study, the vast majority of employees reported a long-term commitment to their jobs at US Foods. As one of the world's leading foodservice distributors, the company offers outstanding opportunities for personal and professional development. As one of America's top 10 largest private companies, it offers talented professionals outstanding opportunities for personal and professional development while maintaining a strong focus on growth in a high-performance environment. That means the work will be challenging and rewarding. From the corner diner where families enjoy breakfast on Sunday morning, to the luxurious steakhouses where the world's business is conducted, US Foods products help shape the communities where people live and work. Employees joining US Foods will enjoy colleagues with an exciting mix of backgrounds and perspectives who are interested in their insights and always willing to share theirs. The firm combines individual skills to achieve a higher level of shared success and is committed to promoting diversity of thought, ideas, perspectives and people.
Valassis
Livonia
www.valassis.com
Valassis' desire to achieve and to do so in an environment of camaraderie is unparalleled. Employees can see that when they see the firm's core values. Employees joining Valassis will experience an energetic, innovative, empowering, inclusive, rewarding and dynamic environment filled with challenge, growth, resources and motivated associates who display tremendous passion for delivering results that exceed customers' expectations. Valassis associates are recognized and rewarded through its special benefits, perks and programs. The company knows its culture attracts and retains incredible talent and the firm is dedicated to offering career development to associates. Leadership development and cross-functional job movement are key business strategies for the growth and retention of top talent. Valassis looks for individuals who have a track record for exceeding goals — educational, personal and professional. It seeks people with strong educational backgrounds, a solid grasp of the industry, and good experience on the job. It needs people who have good customer service experience or have been in client-facing roles.
w3r Consulting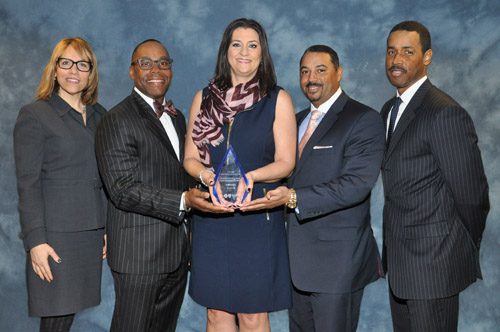 Southfield
www.w3r.com
W3R is focused on retaining top talent within a very competitive market, notes CEO Eric Hardy. While some of those tools include customized compensation packages and various other benefit features, Hardy is passionate about creating and maintaining a work-life balance. "We have been implementing technology to ensure that we are connected with our employees on a personal level," says Hardy. "We engage strongly through social media, text messaging campaigns to deliver not only announcements and messages but opportunities for employees to give feedback and talk with us directly." Professional development of the W3R team members is also key to the firm's continued growth and evolution in the marketplace. That includes a regular discussion about future goals and where W3R can assist the employee in further expanding their career goals through training. The firm maintains a library of relevant books and access to online tools and has sponsored professional certifications and educational pursuits for advanced degrees. W3R also coordinates various company outings on a regular basis. "We believe in the 'work hard and play hard' motto," says Hardy.
Walbridge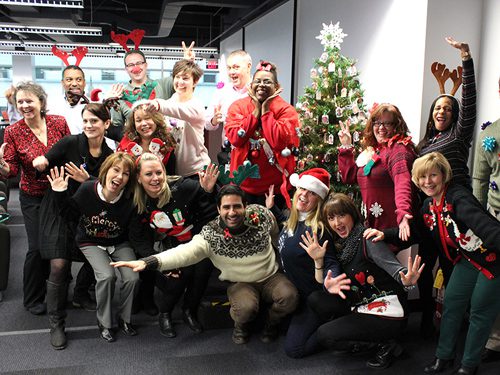 Detroit
www.walbridge.com
This is a company that believes innovation and collaboration are the key to not only a prosperous company, but one where employee engagement, career growth and satisfaction are prominent. "We've created an engaging innovation process, coupled with enhanced collaboration spaces, to give teams a welcoming place for creativity and discussion," says Terry Merritt, senior vice president. Recognized as one of the country's safest, Walbridge says it's committed to sustainable construction and having an injury-free workplace. It continues to pioneer advances in the industry, highlighting its knowledgeable and capable team members, lean construction practices and continuous improvement techniques. Walbridge is also focused on improvements to its "Learning Culture," promoting and rewarding lifelong learning and professional development. "We apply abundant resources to enhance learning and collaboration," says Merritt, citing a full-time, world-class training staff, modern facilities, global communications technology and access to a broad array of industry resources and best practices.
Warner Norcross & Judd LLP
Southfield
www.wnj.com
Flexibility is one of the key drivers for the Warner Norcross & Judd law firm. "We attempt to be flexible in all that we do in order to meet the varied and changing needs of our firm members," notes Doug Warner, managing partner. That includes work schedules, technology, compensation plans and benefit programs that allow firm members to create a work-life balance that is mutually beneficial. The firm has invested in an independent firm-wide engagement survey, which revealed its level of engagement is nearly double that of the industry. In addition to sponsoring company outings, the firm's wellness initiatives include having on-site fitness classes and lunchtime nutritional recipe demonstrations. "Our culture creates an intellectually charged, collaborative, fun, collegial and client-focused environment," says Warner. "This is a place where you can engage in challenging work with clients and colleagues you enjoy for an organization you respect." The firm is also very intentional about its recruiting process. "We focus on ensuring those who join our firm fit both the culture as well as the technical needs of the firm," adds Warner.
WOW! Internet-Cable-Phone
Madison Heights
www.wowway.com
Forget about other forms of marketing. As far as CEO Colleen Abdoulah is concerned, it's the happy employees at WOW! (Wide Open West) that are "our best advertising for both extraordinary customer service and the company as an employer." Indeed, many of the company's new hires come from employee referrals (and customers who learn about the firm from employees). From a foundation that includes the core values of respect, integrity, accountability and servanthood, WOW! has developed a "consistent and persistent" rewarding-performance culture, says Abdoulah, who adds that feedback comes via focus groups, organizational surveys, employee meetings and team feedback.
Yeo & Yeo P.C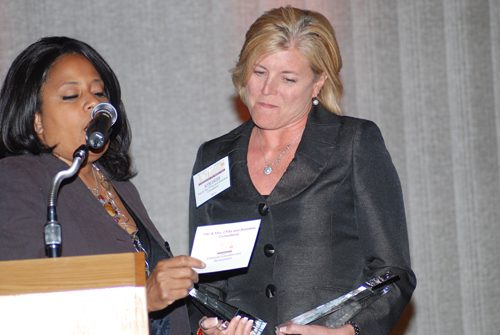 Ann Arbor
www.yeoandyeo.com
Good pay and benefits is part of what makes Yeo & Yeo a great place to work. But it's more than that, says CEO Thomas Hollerback. "Many of our initiatives are done with engagement in mind. We feel the best approach to engagement is communication and ensuring staff at all levels have autonomy over their day-to-day work as well as their own professional development and growth." Hollerback says the firm builds on these initiatives for continued growth and learning. "We consistently add new initiatives that involve all employees and we provide flexibility that encourages a good balance for all professionals, focusing on getting everyone involved." Yeo & Yeo has a set of core values that have remained strong for more than 90 years. "It boils down to employees and clients coming first," says Hollerback. "If an initiative doesn't pass that test, then it won't stick." The firm encourages specialization and Niche Specialty Teams meet on a regular basis to determine their approach and objectives to serve clients in their niche and develop business. "Every individual in these teams has something to offer, which helps them be more engaged in their work and to share the knowledge with other professionals at work," notes Hollerback.